Let's get creative with our gift-giving, shall we?
Here at All Gifts Considered, we think that some of the very best gifts are those little surprises that the recipient opens and instantly realizes that, even though they've never put it on a wish list, this is the very thing they've always wanted.
Don't you want to give a gift like that?
With the idea of the thoughtfully unexpected in mind, let's take a look at some of the most creative gift ideas for someone special in your life.
Our website is supported by our users. We sometimes earn a commission when you click through the affiliate links on our website. See our privacy policy & disclosures for more information.
17 Creative Gifts That Will Surprise & Delight
We're going to aim for interesting, unique, and even practical gifts that meet the following criteria:
Handcrafted and/or personalized
Made in the USA, artisan-crafted
Within a reasonable budget
By "reasonable budget," we mean on average about $25-50. Some gifts are much more expensive than that, and we have a section of "Creative Gifts Under $10" at the end, but we've chosen gifts that are mostly within the typical gift-giving price points.
1. Unique Gifts for Creative Types: DIY Mini House Kits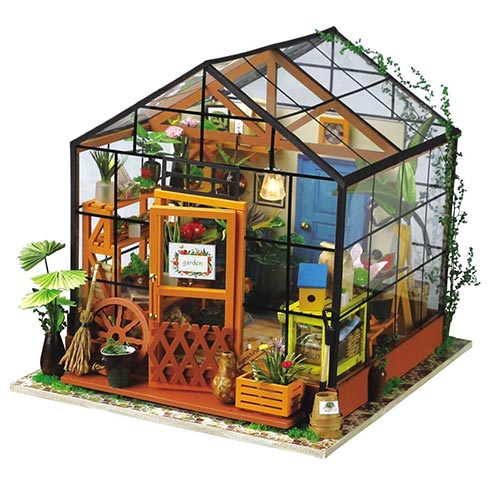 This adorable wooden DIY miniature house is for children, adults, and collectors. This kit will provide hours of entertainment. Included are light fixtures with tiny LED bulbs. The little light fixtures illuminate the room and enhance this small work of art.
This is a thoughtful gift for the first-time builder or someone with years of experience.
More:
2. Creative Gift Ideas for Him: Apollo Cockpit Blueprint Tie ?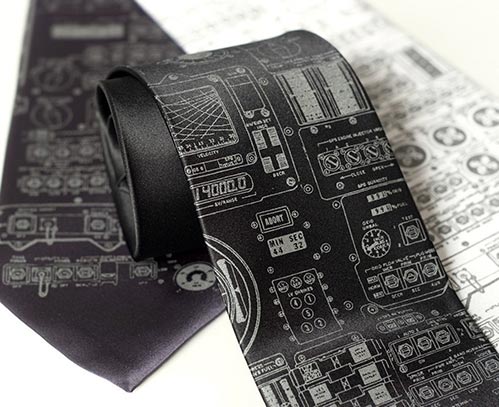 This Apollo cockpit blueprint tie is sure to please any "geek" on your gift-giving list. With a choice of four colors, this tie is handprinted in the USA.
Now that he has the blueprints challenge him to build that rocket he's been talking about! This store accepts returns and exchanges, so shop with confidence.
More:
3. Creative Gift Ideas for Her: Pie Plate with Handwritten Recipe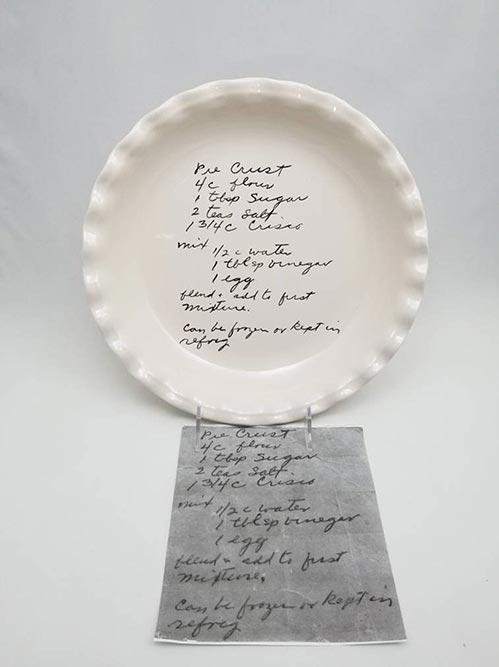 A genuinely sentimental gift. Have your loved one's best pie recipe, written in their hand-writing, hand-painted onto a pie plate. This is a gift sure to be treasured and passed down through the family!
This plate is not meant for baking in, rather for serving or just display. Handwashing is recommended.
More:
4. Creative Gifts for Couples: Our First Kiss Star Map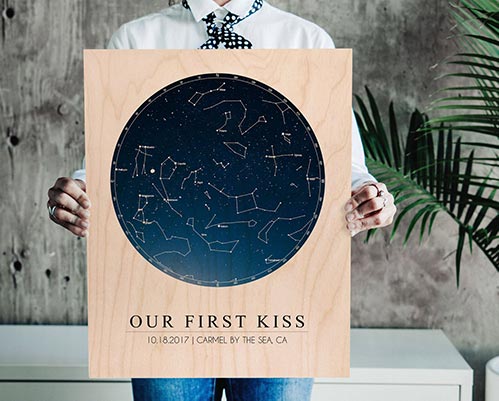 Your story is written in the stars, and this is a beautiful way to tell it ?. Remind that remarkable someone of the most memorable times spent together. A first date? A first kiss? Your wedding day? The list of "firsts" is endless! Have fun trying to decide.
This hand-made custom star map arrives ready to be hung or placed in a stand for display.
More:
5. Creative Birthday Gift Ideas: Personalized Connect Four Game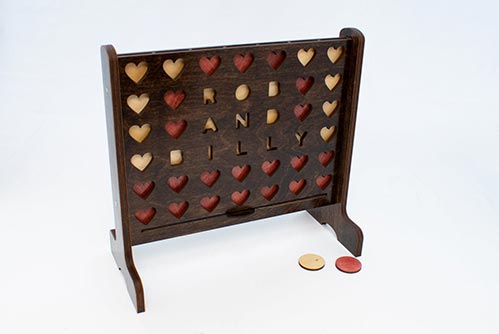 What a fun gift ide! Everyone loves this game and already knows how to play it. Go head to head and see who's the best at connecting.
Your Connect Four Game is customizable by you. Just pick out your color and shapes. It is easy to assemble and ready to play almost instantly.
More:
6. Creative Housewarming Gifts: Family Portrait Stamp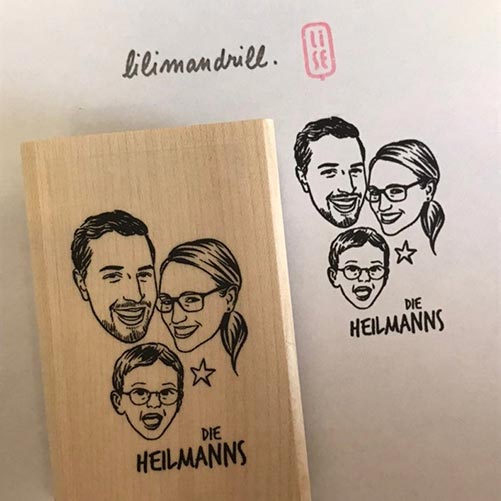 This is such an unusual gift. Personalize your cards and letters with a family portrait stamp, and you can add your pet and address too!
This is a hand-drawn family portrait taken from your picture. The stamp comes in two sizes, mounted on a wooden block and filled with ink.
This stamp is sure to bring a smile to everyone's face.
More:
7. Creative "Thinking of You" Gifts: Spa Care Package ?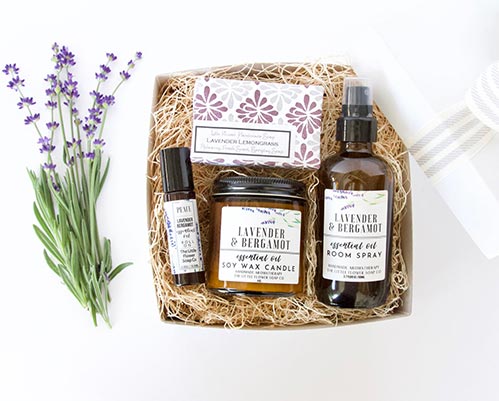 A beautiful gift, full of relaxation. Who wouldn't love it? This care package includes room spray, soap, candle, and aromatherapy roll-on.
After a long day of work, the lady in your life is bound to appreciate it.
More:
8. Creative Mother's Day Gifts: Handcrafted Clutch with Personalized Message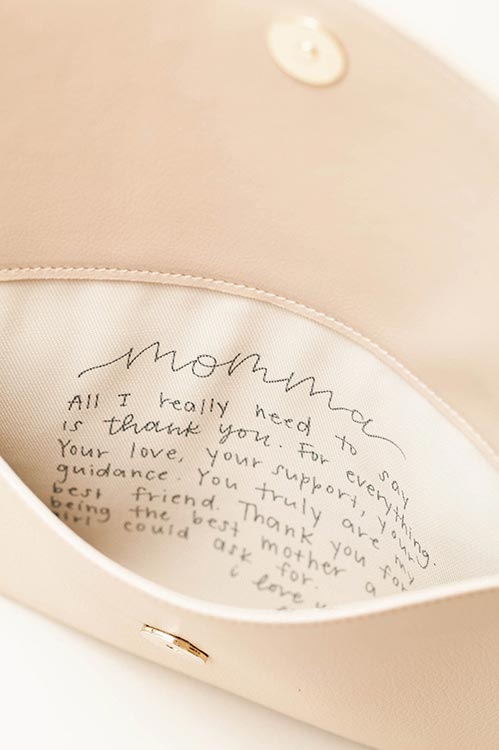 A truly precious gift to give. Hand-write or type a note to be imprinted on the lining of this beautiful clutch. This is a gift she will cherish for years to come. And one she will use again and again!
Each purse is hand-made from the highest quality of Italian leather and is available in five colors.
More:
9. Creative Father's Day Gifts: Personalized Guitar Mount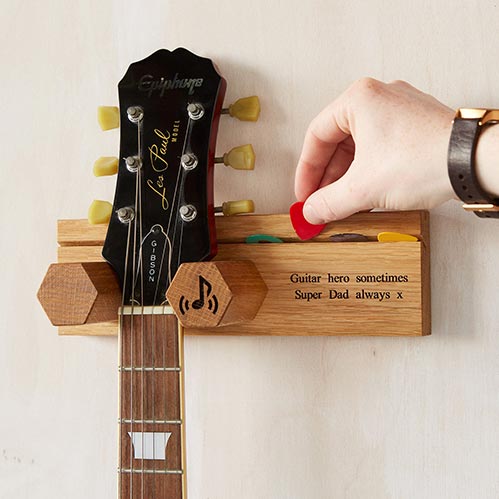 This hand-made guitar and plectrum (pick) holder is designed to display his most treasured instrument. Electric or acoustic guitars may be held and displayed securely! Don't forget to add your personalized text.
This solid oak wall mount is sure to please Dad! ?
More:
10. Creative Gift Ideas for Friends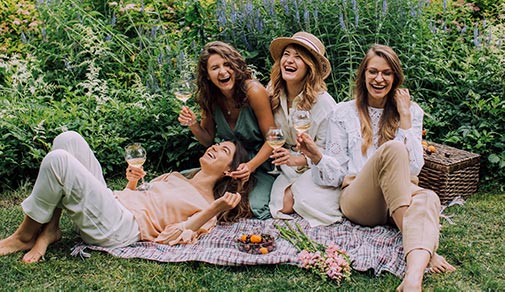 Check out our list of gifts for your friends. You are sure to find something to please them all!
More:
11. Creative Geek Gifts: DND Dice Set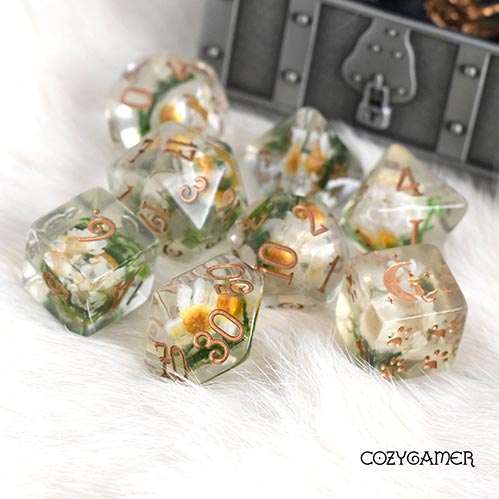 The perfect set of dice for that DND player in your life! These dice can also be used for any TTRPGs, (Table Top Role-Playing Games.)

These polyhedral resin dice are hand-made from tiny dried flowers, moss, and resin. These dice are balanced with even sides and have a consistent role.
More:
12. Creative Book Lover Gifts: Bookends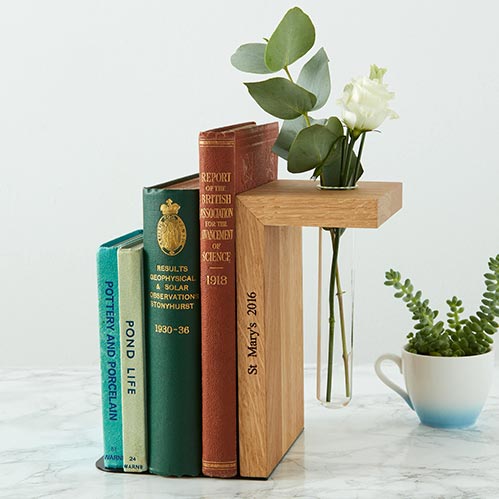 This is a hand-made solid oak personalized bookend. You have the option to personalize the edge or have a hidden message – Why not add a second message that will be hidden behind the books? Plus, there is a built-in bud vase to add some color and fragrance to your room?
This is a thoughtful gift for any book lover!
More:
13. Creative Kitchen/Chef/Cooking Gifts: Personalized Rolling Pin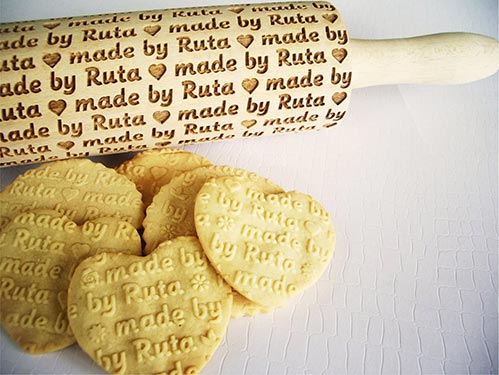 This is a delightful surprise for the baker in the family! Baking with this embossed rolling pin is fun, and kids can enjoy it too.
This is a traditional-sized rolling pin made from wood. Personalize this rolling pin with any text you'd like and one of the offered patterns. This is a gift that will be used repeatedly for years to come!
More:
14. Creative Beach Lover Gifts: Beach Please Tote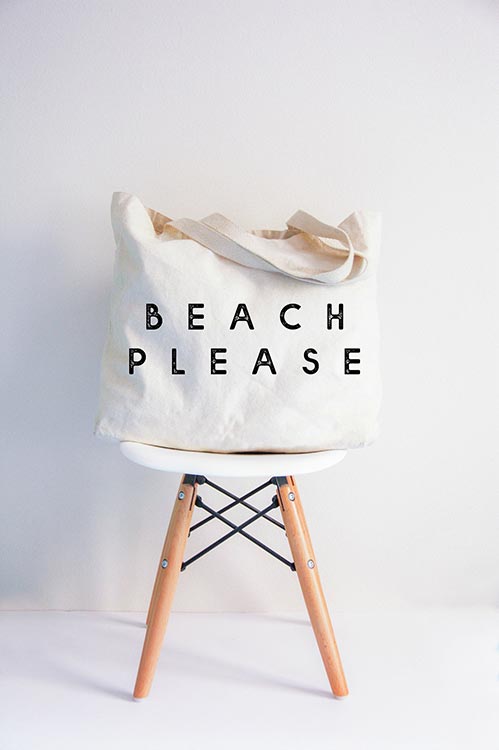 This 100% cotton tote is just right for a day at the beach. You can load it up with towels, sunscreen, and a good book to enjoy!
If you aren't headed to the beach, use your tote for groceries or anything else you need to "tote" around.
More:
15. Creative Family Gifts: Little Box of Activities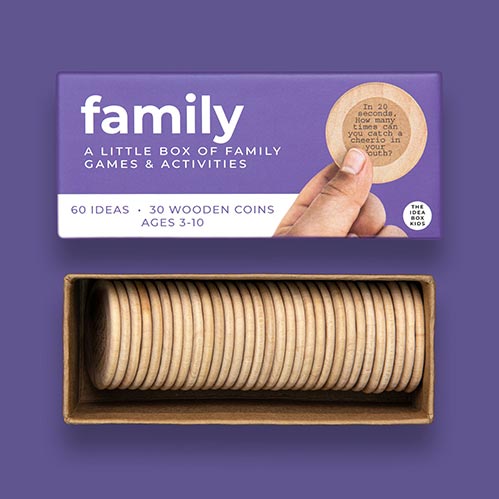 Family game night just got more fun! A wide variety of fun and games are on these discs. It's an easy way for kids to learn good sportsmanship and listening skills. But, the best part? The memories you will be making with your kids.
Suitable games for kids aged 3-10. Each box contains 30 natural, wood coins – with 60 games, ideas, and activities.
More:
Related: The MASSIVE List of Family-Friendly Movies That Grown-Ups Love Too
16. Creative Professional Gifts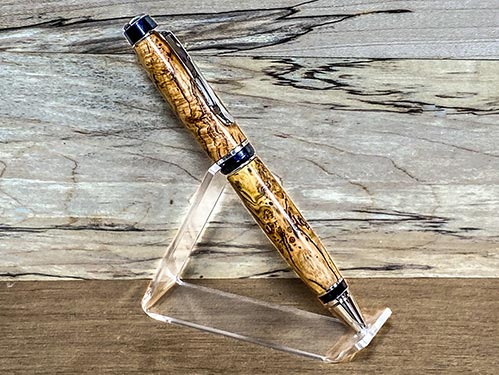 This hand-made pen is crafted from the finest black cherry and finished with either copper or titanium. Add a little more class to this cigar-style pen by having it laser engraved!
This pen is a fantastic idea for groomsmen, retirement, or a "first day" at a new job. Its sleek design provides a firm and comfortable grip that will fit any sized hand.
More:
17. Funny Gift Ideas: Embroidered TP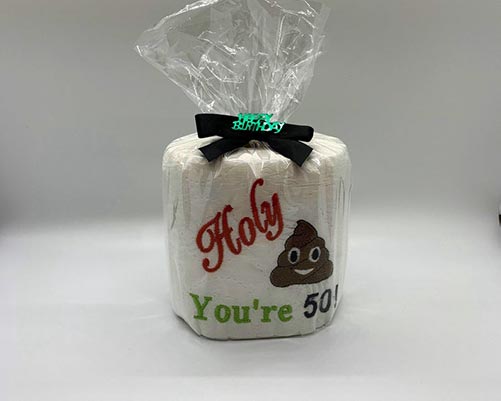 A hysterical gift for that hard to buy for person. Have the first sheet of the roll embroidered with your custom design. A funny gag gift for anyone with a great sense of humor. And that's no crap!
More:
Creative Gifts Under $10
You can be creative with your gift-giving without breaking the bank. Here are some excellent and original choices.
Wooden Earrings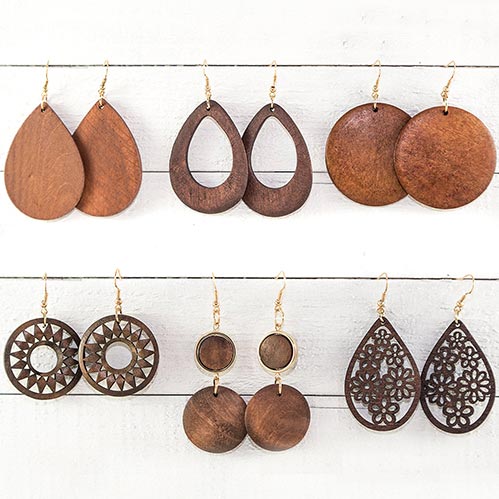 These fun wooden earrings are just the thing when you're on a budget! (Made in China, FYI.) Pick from fifteen different styles. A great way to add some style to your wardrobe.
This trendy collection is sure to have something for everyone!
A Pocket Hug for You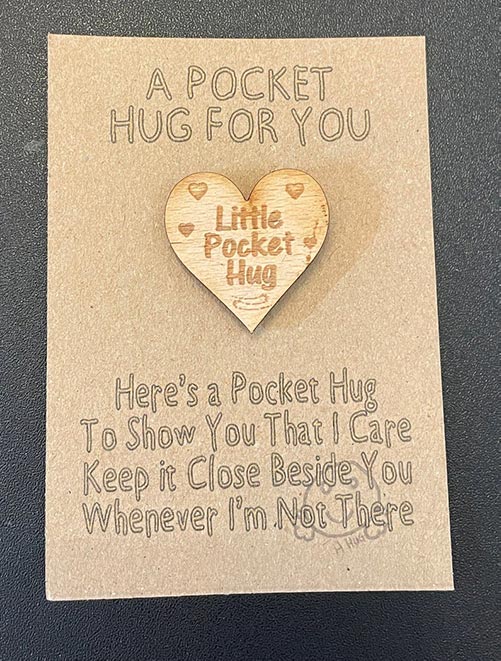 The little wood heart pocket charm comes packaged with a note that says,
Here's a pocket hug
To show you that I care
Keep it close beside you
Whenever I'm not there
A sweet way for your beloved to carry around a little hug from you! Select from four different colors and two different styles.
Wooden Page Spreader for an Avid ? Reader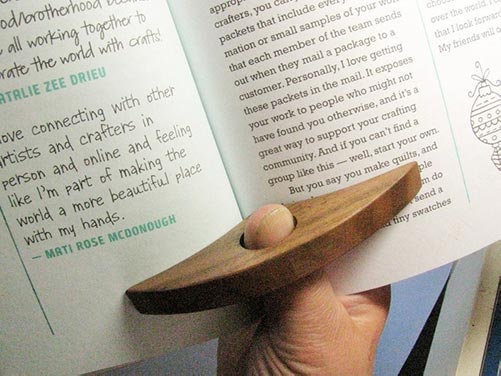 Sometimes, holding that book open is hard! This lovely page spreader is here to help. The wood finger rings make it easier for those that may have arthritis or carpal tunnel syndrome to hold a book.
Hand-made from black walnut wood and finished with tung nut oil and beeswax. Available in three sizes – 3/4 inch, 7/8 inch, and 1 inch.
Adorable Mini Desk Calendar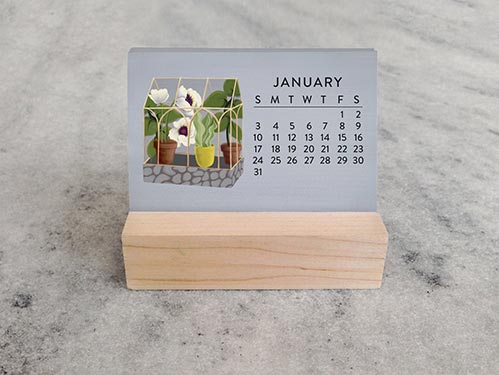 Every desk, no matter how small, needs a calendar. If you want to get creative with your gift while still keeping it ridiculously affordable, go with an adorable mini desk calendar.
Antisocial Butterfly Pin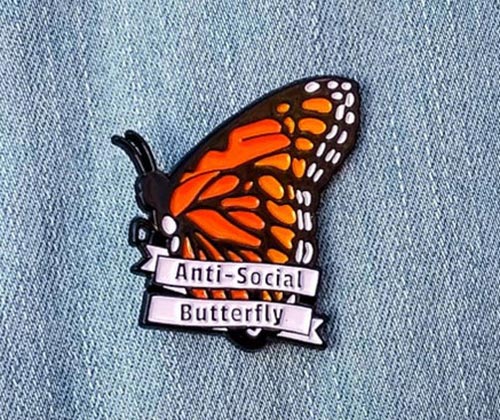 The picture says it all. Get yours here, then explore more creative and funny antisocial butterfly/introvert gifts here!
This adorable little butterfly is hand-made and measures 1.5″ at its widest point—a great addition to any collector's stash.
Still need more inspiration? Check out some of our favorites from Etsy.
Read Next: 21 Terribly Unique Gifts for Men
Pin It