What's cuter than a six year old? They're full of loose teeth, mispronounced words, bedhead, and hilarious stories.
Is there anything that could possibly be cuter than that? Just these 6 year old gift ideas.
Our website is supported by our users. We sometimes earn a commission when you click through the affiliate links on our website. See our privacy policy & disclosures for more information.
Best Gifts for 6 Year Olds
As adorable and educational as Play Doh, but in a stylish new-fashioned, up-to-date way.
This magic clay set will give your newly six year old hours of entertainment, from funny monster faces to mustaches and everything in between.
The sky's the limit when it comes to making imaginative play fun again.
Bonus: It's better (read: way less messy) than slime, which tops our list of the 10 Most Annoying Toys That Parents Totally Hate.
6 Year Old Gifts for Boys: Rocket Launcher
There isn't a six year old boy (or girl, for that matter) on planet earth that wouldn't love to receive this!
100% "kid-powered," these dueling rockets will provide hours of backyard fun for him and his BFFs.
6 Year Old Gifts for Girls: Karaoke
Got a little Beyoncé or Kelly Clarkson on your hands? Give her the stage with this sweetly designed and fully functional karaoke machine, and watch her drop the mic (literally. You know, in all the best ways).
Best Books for 6 Year Olds: Amelia Bedelia Chapter Book Set
Amelia Bedelia is simply timeless! The antics of the one and only Amelia, that housekeeper and nanny extraordinaire, will crack up all the little girls in your house (and the parents won't be able to keep a straight face either).
Related: 23 wonderful books to read aloud to your son or your daughter.
Best Backyard Gifts for 6 Year Olds: Backyard Ideas Box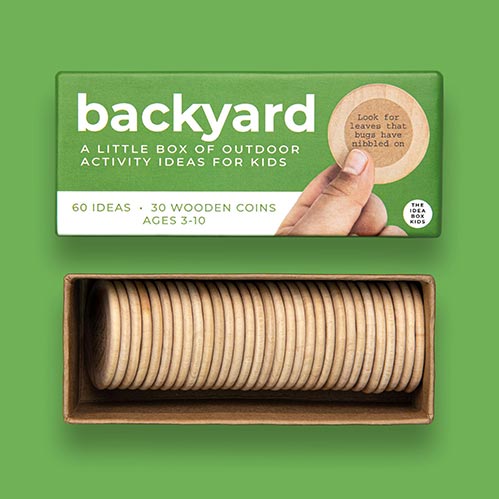 Perfect for when "screen time" has reared its ugly head for too many hours, this clever backyard ideas box is just the thing!
With plenty of ideas (so you don't have to come up with yet another), you'll never hear, "I'm so bored!" again.
Best School Gifts for 6 Year Olds: Magic Hug Token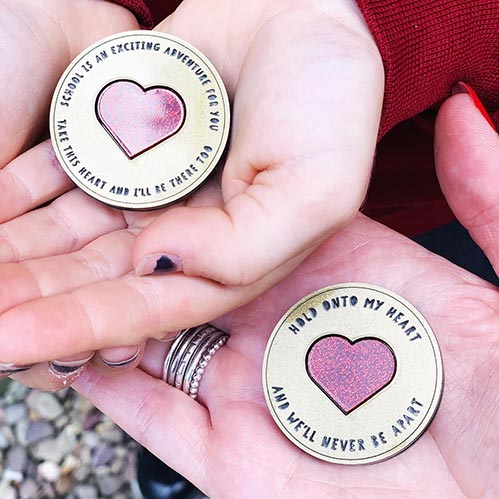 The first day of school can be scary for your newly six year old, and let's face it, it's scary for Mom and Dad too!
These sweet magic hug tokens are perfect for gifting a Nervous Nelly, or an Anxious Aidan.
Crafting Gifts for 6 Year Olds: Learn to Paint
It's a fact: six year olds love arts and crafts. Give in to their artistic side with this brightly colored learn to pain set.
It comes with everything you need, except of course, the six year old. You'll have to supply your own one of those.
Summer Gifts for 6 Year Olds: Personalized Beach Towel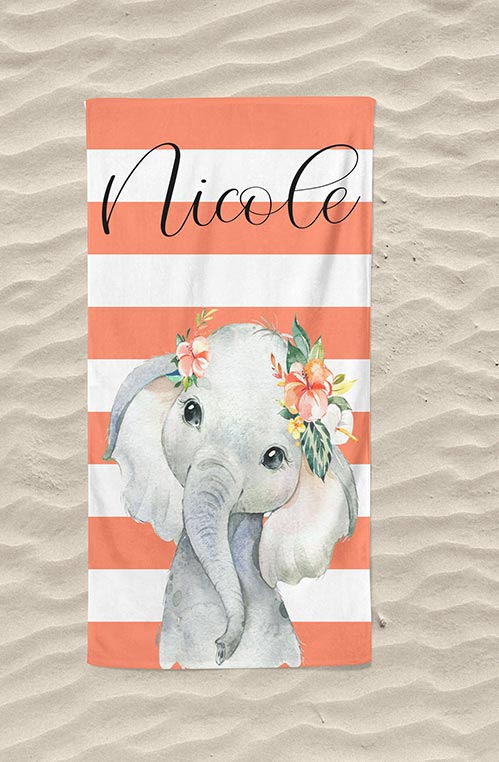 Not only is this personalized beach towel absolutely adorable, but the customized name will also keep brothers and sisters from "stealing" theirs at the sea.
Or the bathtub. Or the backyard sprinkler. Or the splash pool. You get the idea.
This will come in ever so handy. A towel to call their very own!!
Gifts for Animal Loving 6 Year Olds: Blanket with Family Pet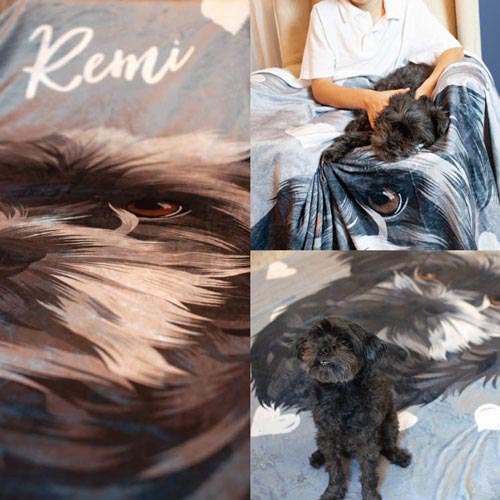 Man's best friend is also a six year old's best friend. Keep their favorite animal within arm's reach at all times with this family pet blanket.
Cozy and snuggly, even if Patches can't take one more squeeze and cuddle in real life!
Meaningful Gifts for 6 Year Olds: Mother/Daughter Necklace
What's sweeter than this mother/daughter necklace? We can't think of anything. Unless it's toothless smile when she wears it, that is!
Christmas Gifts for 6 Year Olds: Pogo Stick
Admit it. You want to try it too! There's a reason why pogo sticks have been around for so long: they're a huge amount of fun! Watch your nimble six year old master it faster than you can say Jack Robinson.
Check out: 10 Meaningful Christmas Gifts for Kids
10 More 6 Year Old Gift Ideas
1. 6th Birthday Shirt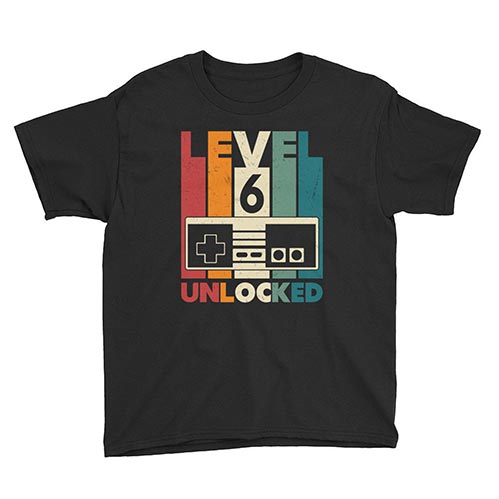 Time to level up from age five! This clever and witty tee will totally fit the bill (and your six year old).
We guarantee it will get a full year's worth of wear and be his favorite shirt the whole year 'round. Till he, you know, levels up to seven. Sheesh, where does the time go?!
Related: Non-Toy Gifts for Kids
2. Brain Games
Perfect for road trips, rainy days stuck indoors, or to supplement distance learning or homeschooling, this pack of brain games will teach six year olds (not to mention the rest of the family) all sorts of doodles, practice, and play.
Write and wipe activity mats means you can do them again and again.
3. Large Name Sign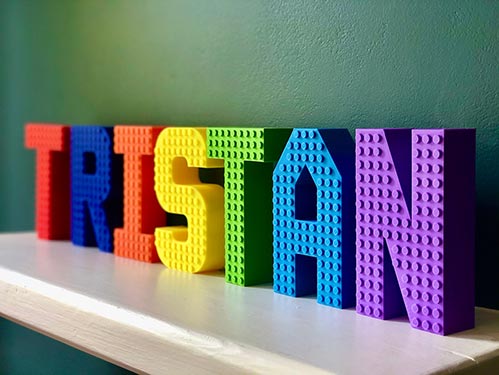 Designed to look like giant Lego blocks, you can spell out his name in primary colors in style with these name signs! It will spruce up a boring bedroom and make him feel like a million bucks.
4. Princess Castle
Every little princess needs her own place to relax and play (or maybe take a royal nap).
This castle playhouse will be enchanting enough for snack times, sleepy time, reading time, tea party time, and whispering secrets to her dolls and toys time.
5. Personalized Pillow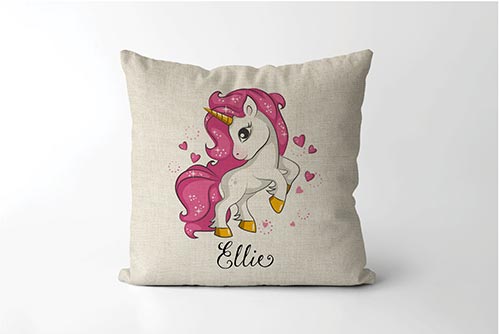 The only thing that makes this soft and pretty pillow even better is the addition of her name!
She'll squeal with delight over this one and it's sure to be given a place of honor on her bed.
6. Hair Chalk
How fun! A set of hair chalk just for the little ones! This will be the hit of the party, and she'll be giving makeovers to everyone you know (so make sure you get in line for your favorite color).
7. Lego Cars
Boys, Legos, AND cars?! Um yes, please. This set of Lego cars is just the thing for bored little six year olds who crave some excitement and vroom-vroom-ing throughout the living room!
8. Wooden Ramp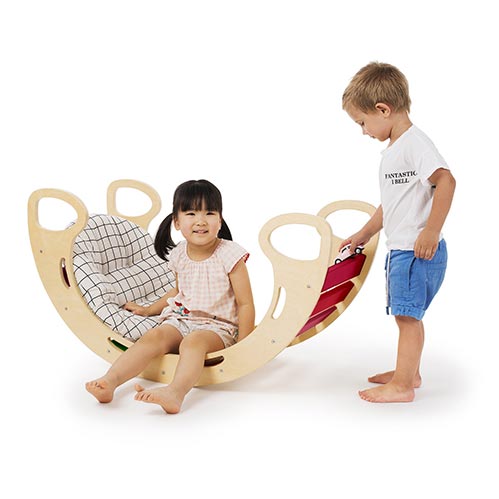 This sweet wooden ramp can be anything from a place to have a time-out, to a spot for a rocking good time, to a snuggly place to nap, read, draw, watch television, or even a pirate ship! Ahoy, matey!
9. Water Drawing Mat
Love encouraging their artistic side but hate the messy clean up? This magical (and we do mean magical) water drawing mat is what every parent didn't even know they needed until now!
Hours of educational and creative play with no stains on your carpet.
10. Monster Slime Kit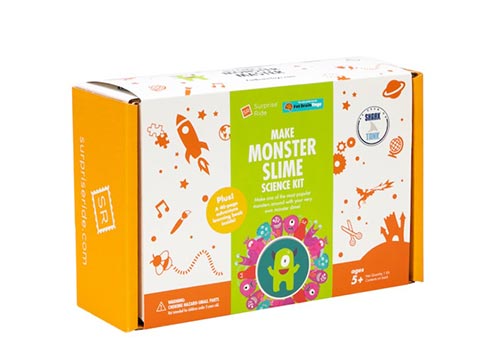 Who needs regular old slime when you can have monster slime? Your favorite little monster will love making their own slime and then playing with it all afternoon.
The perfect gift to give to your annoying kid brother who now has kids of his own. Payback is so, so sweet.
Related: 10 Classic Toys (That Kids Actually Play With for Years)
6 Year Old Party Ideas
Pirate and Princess Party. Party goers can dress as either pirates or princesses/princes in this fun party idea. Magic wands or eyepatches are inexpensive party favors (check the dollar store). Serve royal tea and crumpets, and also some fun pirate snacks like fish sticks and gummy sharks.
Popcorn and Movie Party. Pop up bags of corn, have some different flavored salts, and let the birthday kiddo pick the movie. You can spread out a table cloth on the floor to help with clean up afterwards. Invites can be designed like movie tickets!
A Mad Hatter Tea Party. If your birthday girl or boy loves Alice in Wonderland, they'll love having a party like the Mad Hatter's Tea Party! Encourage party goers to wear fancy hats, and of course, you must switch seats every few minutes!
Christmas in the Summer Party. Anyone can have a regular old outdoor summer party with boring popsicles and pony rides! Why not mix things up and bring everyone's favorite holiday back to life in the sticky, sweaty months? Have a little tree to decorate, hire a Santa, and serve hot cocoa and cookies.
Go On a Scavenger Hunt Party. For the adventurous and outdoorsy types, a scavenger hunt is always great fun. Make it as hard and elaborate or as simple and quick as you like. Make sure there are plenty of prizes in lots of categories!
6 Year Old Birthday Quotes
Life begins at six – at least in the minds of all the six year olds. ~Stella Chess.
The first story I finished was when I was six. ~JK Rowling.
Never argue with a six year old who shaves. ~Calvin and Hobbes.
Six year olds laugh an average of 300 times per day. Adults only 15-100 times. Be six again.
If you can't explain it to a six year old, you don't understand it yourself. ~Albert Einstein.
After I heard six year old Angel cussing like a sailor when she stubbed her toe, I decided to watch my language. All I needed was a six year old mutant with a potty mouth. ~James Paterson.
Six year olds are very wrapped up in their own lives, and that's just the way it should be. ~Steve Carrell.
More gifts:
6 Year Old Gift Ideas (this post)