If you're wanting to kick your gift-giving up a notch or two, experience gifts are the way to go.
Experience gifts (or "experiential" gifts, "gifts that aren't things," etc) are all the rage right now and growing more popular as time goes by… and no wonder, they're really fun!
Basically, the idea is if you can imagine something fun or cool to do, you can give that experience, in gift form, to someone you love.
So along with a few helpful tips, we've come up with 50 experience gift ideas to help you get started.
Let's get to it!
Our website is supported by our users. We sometimes earn a commission when you click through the affiliate links on our website. See our privacy policy & disclosures for more information.
What Is an Experience Gift?
Experience + gift = experience gift!
Theoretically, experience gifts should be the opposite of material gifts, aka things. It's when you focus more on the memory-making side of gift-giving (the experience), rather than the monetary or tangible side.
They can, however, include items that can enhance an experience. For example, a nice tent for a camping or glamping adventure would greatly enhance that experience.
Gifts That Aren't Things
The main thing to remember is that for the most part, experience gifts are gifts that aren't things.
Instead, they're:
Adventures never taken before
Hobbies never tried before
Ideas to get you moving
Learning (in a fun way)
Getaways to somewhere new
"Getaways" from the comfort of home
And so much more!
Of course, you can (and sometimes probably should) incorporate "stuff" into your gift.
It's always nice for the recipient to have something to unwrap, so we'll include various suggestions along the way.
Give Experiences Instead of Gifts
So, all this is to say: If you want to reinvigorate your gift-giving and transform it into something more thoughtful, experience gifts are the way to go.
Give your loved one a material gift, and they'll enjoy it for a little while.
Give them an experience, and they'll remember it for a lifetime.
50 Experience Gift Ideas
Below you'll find 50 meaningful experience gift ideas organized by recipient (kids, wife, dad, etc).
Any one of these are perfect gifts on their own, or you can simply use what you see here as inspiration as you continue your gift-giving quest.
Jump to:
Experience gifts for…
Family – Women – Men – Kids – Mom – Dad – Wife – Husband – Couples – Graduates – How to Wrap Experience Gifts
Experience Gifts for Family
Featured first on our list are experience gift ideas perfect for the whole family to enjoy together.
Scratch-Off Surprise Family Adventure Challenge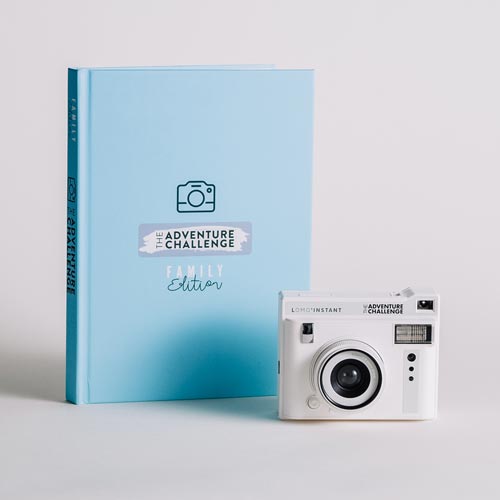 Here's a great gift for the whole family. The Adventure Challenge (Family Edition) features 50 fun experiences and activities for you to do as a family.
The catch? You won't know what it is until you scratch it off, and once it's scratched off and revealed you HAVE to do it!
Thankfully the book is really well done, and it gives you an idea of the time investment for each adventure, along with cost, indoor vs outdoor, weather, and so on. Take a Polaroid-style photo of each one and paste it into the space provided, creating a lovely keepsake scrapbook of the memories you create along the way.
A Gardening Experience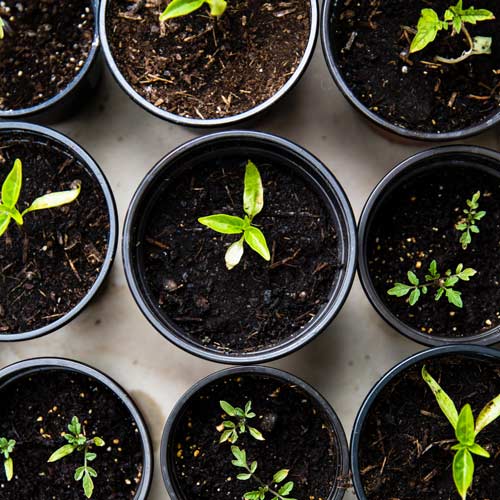 When you get your hands in the dirt, breathe in fresh air and soak in the warm sun, well, that's always a great experience, especially if you do it as a family.
Gardening and composting are two activities that almost anyone can learn to do and enjoy. And kids, especially, love plants and digging and getting to know all about growing their own food.
Before your loved ones can get started gardening, they're probably going to need a few things, including gloves, basic gardening tools, and a space to plant (or some planting pots).
So maybe your gift will be building raised garden beds or a compost bin. Or maybe you already have space, and just need to till it up.
For the physical, wrappable part of your gift, consider giving seeds along with any gardening accessories they need.
Whether the family you'll be gifting is into cooking, medicinal herbs, or even have pets that like to eat plants, these seeds will be an experience gift that truly "grows" more and more meaningful as time goes by.
The main thing will be your own commitment – to help out, to encourage, to provide the time for them to maintain the garden, and so on. It's an investment, but the whole family will appreciate it!
More: 50 Best Gardening Gifts
Go On A Picnic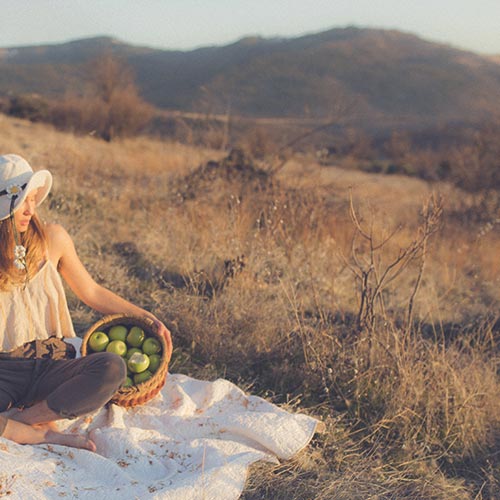 Going on a family picnic will always be a wonderful way to bond and spend the day together. You can hit the nearest water spot (beach, lake, or river), find a grassy park in town, or scout out hidden gems near and far.
If you choose the "far" option, include some local attractions, like quirky museums, pick-your-own farms, wildlife reserves, beautiful vistas, or anything else the whole family will appreciate.
Make your picnic gift an even better experience for your fam by surprising them with a personalized picnic basket like this one.
Treat it like a gift basket and fill it up with all their favorite snacks and drinks! Throw in (and by that we mean fold neatly) a picnic blanket and you've got a thoughtful gift all ready to go.
More picnic experience gifts: Make (or just buy) a picnic table for the backyard; get a picnic backpack that's much easier to carry than the traditional basket.
Murder Mystery Game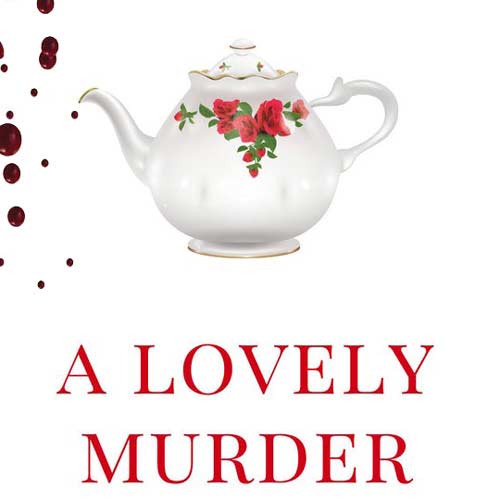 Who doesn't love a good mystery?
A murder mystery game, one that can be played in person, online, or even over a Zoom call, can bring family together for an unexpectedly spooky gaming experience.
Bespoke Murder Mystery offers a wide selection of printable mystery games for instant download, including online ones perfect for family game night even if you're miles apart.
A great experience gift idea for those family members who love to get into character, play a part, detect clues, and solve a delightfully dastardly mystery.
(Obviously, this will depend on how old/mature your kids are. It does involve, you know, murder.)
More murder mystery experiences: Keep an eye out for events in your area, like Dinner Mystery productions put on by local theaters. Another good idea is the game "Sherlock Holmes, Consulting Detective." My family has this and it's a ton of fun (kids aged 10-12).
Giant Yard Games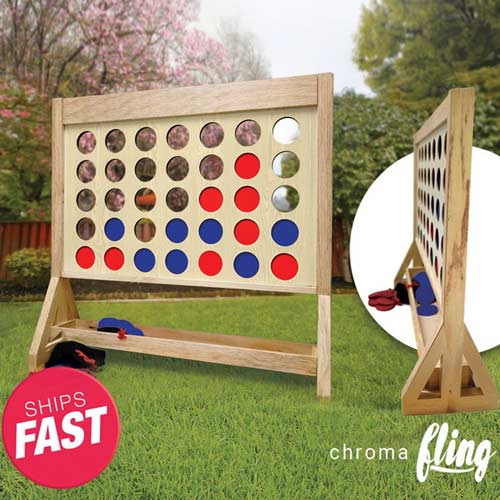 Family game night is fun and everything, but if you could take that fun outside and giganticize it, you'd do it, right? Of course you would!
A giant yard activity like this wooden Connect 4-style game would make for a fun experience that everyone in the family can get in on.
Besides (almost) feeling like a character on Honey, I Shrunk the Kids, playing a game like this together will surely make for some wonderful family memories.
More yard game ideas for the family: Check out all these other giant yard games, including oversized versions of Jenga, "Yardzee," checkers, tic-tac-toe, and more. Most of these (especially Jenga) are pretty easy to make yourself.
Safety Class (So you can do more dangerous fun things)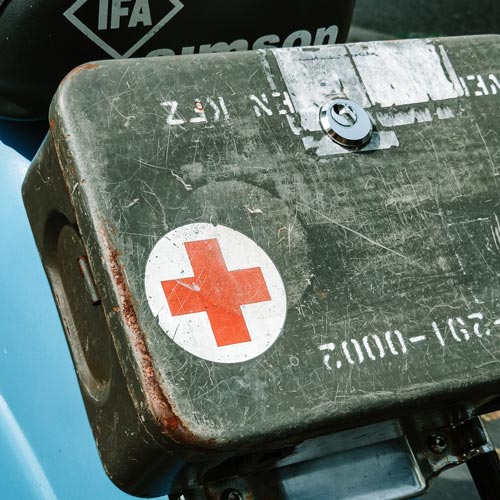 Learning together as a family is always a bonding experience. Learning together about something as important as safety makes for a really meaningful experience.
And with this one, the family you'll be gifting to won't even have to leave the safety and comfort of home.
The American Red Cross is just one organization offering several online safety classes, from First Aid to Child Care to CPR.
Gift the family you love the experience of one of these online safety classes and you'll be gifting them the knowledge they'll need to possibly one day save a life.
Now, honestly, most kids won't be thrilled with a safety class. But what if that class was the prelude to more adventure, like backpacking or rock climbing or getting into knife throwing, guns, archery, or axe throwing?
Now that would provide plenty of motivation for them to pass the safety course, and it will give mom and dad peace of mind while also creating a safety-first mentality so you can enjoy all sorts of family adventures.
More safety-conscious gift ideas: Consider gifting a fire safety class along with a cool new decorative fire extinguisher. Or get everyone some survival gear, and teach them how to use it. After they learn water safety, go kayaking.
More Memory-Making Ideas for Families:
Vacations
Road trips
Local attractions
Guided tours
Museums
Concerts
Sporting events
Craft kits
Art classes
Bowling, mini golf, go carts
Water slide park
Indoor or backyard camp out
Visit a farm
Hay ride (summer) or sleigh ride (winter)
Corn maze
Experience Gifts for Women
Experience gifts just for women are in a class all their own.
Yoga/Wellness Class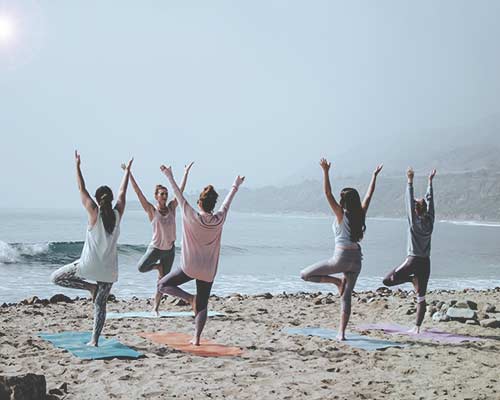 You want to find an experience gift for the woman in your life who is very in tune with her health and wellness.
Whether she's into yoga or Pilates or both, one of Boho Beautiful's Digital Retreats would be a gift she'd appreciate – and be able to enjoy over and over again.
Boho Beautiful's Juliana and Mark are self-described "digital nomads" who blend elements of exercise, meditation, and conscious living to create mesmerizing, effective workouts for their followers.
I've been following them for a few years now myself, and can attest to this!
More wellness gift ideas: There are classes, books, and courses for any and all types of self-improvement hobbies. Whatever she is into, find a class or resource (especially local events!) that are in that niche. Then give her a fun or helpful accessory – shoes designed for exercise, a cute shirt or leggings, a FitBit.
String Art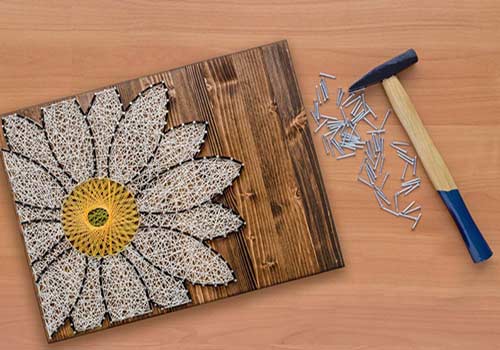 It seems like everyone is doing string art these days! It's such a simple and fun thing to do in one's spare time… and just so happens it also makes a relaxing experience gift for the special lady in your life.
Especially if she's the creative type, she'll love this string art kit that'll leave her with a beautiful piece of decor when she's all done.
The kit includes everything she needs to create a stunning, intricate daisy bloom all from string.
Ice Skating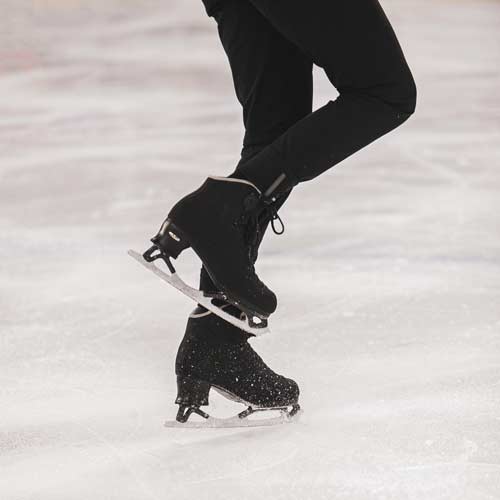 Few things in life are as timeless and whimsical as ice skating.
It's a hobby enjoyed throughout childhood and adulthood; it returns each winter as a nostalgia-filled activity that anyone can experience; it's even competed in in the Olympics!
(And, for you guys out there looking for ways to impress, it's a super-romantic date night.)
So if she loves this elegant sport, why not surprise her with a memorable night on the ice?
Especially if she used to ice-skate as a child, she'll love being able to relive those moments again out on the ice, spending time together, and maybe showing off some moves.
More ice-skating gifts: Do a full date night complete with dinner, hot coffee, etc. Consider giving ice-skating lessons (most local skating rinks will offer these), and maybe a pair of skates for her very own or a hand-knit scarf to unwrap.
DIY Experience Gifts: Dream Catcher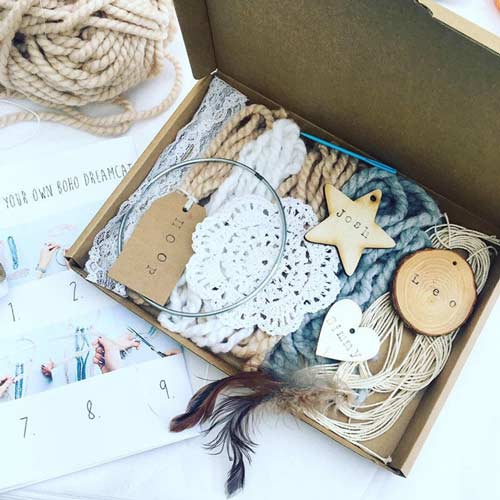 Dreams are experiences all unto themselves. Making a dream catcher can add a special meaning to those dreams, even if it's just for fun.
That's why a dream catcher kit like this one makes a sweet and thoughtful gift for the gal who's also a bit of a bohemian at heart.
The cool thing about this DIY kit is that you can personalize it to feature the names of her family members or friends. It will be a sweet reminder of them as she drifts off to sleep each night.
To emphasize the "experience," take time to talk about your dreams – your literal-while-you-are-sleeping dreams, and also your maybe-someday-hopes-and-dreams dreams.
More DIY experience gifts: There's DIY kits for just about every hobby or interest. What does she love most? Or what is something she's always wanted to get into? Go here, then type in "DIY (her favorite thing/hobby) kit".
Glamorous Photo Shoot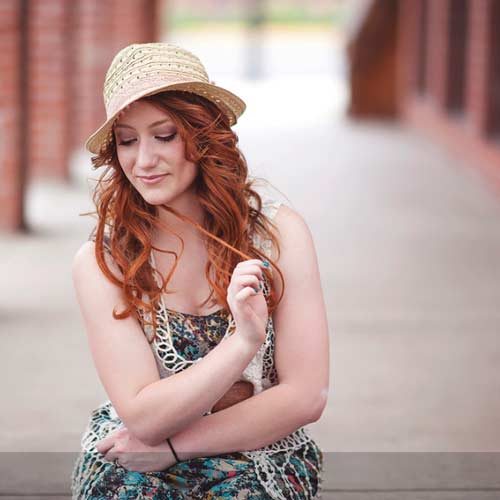 Some ladies are boho at heart… and others are all glam. If you know someone who'd rather get all dolled up for a night out on the town than sit still and string together a dream catcher, a glamour-themed photo shoot is the experience she's sure to appreciate more than anything.
There are, at the very least, two brilliant reasons to give a photo shoot.
First, the lady in your life will love it. She just will. Few things make someone feel as special as beautiful, professional photography.
Second, you're literally making memories. These are photos she will always treasure, something you can put on canvas on the walls of your home, put in photo albums, and share on social media.
More photo experience gifts: Most photographers offer a range of options, and different photographers emphasize different styles. You can do a glamorous portrait session in the studio or out in nature; a "for your eyes only" boudoir shoot, a photojournalism look inside your home as your family relaxes on the weekend; or a fun couple's session at the beach or in the woods.
More Memory-Making Ideas for Women:
Take her out to coffee, ice cream, or lunch
Start (and finish!) a home improvement project with her – make cute home decor signs, install some bookshelves, create flower arrangements, paint a room together – bring the supplies and a bottle of wine and enjoy making something while spending quality time together
Get tickets to a concert or the theater
Send a gift box with a voucher that gives her a choice of over 600 travel "experiences"
Hire an actual tailor or dressmaker to measure and custom-make a blouse, suit, or dress just for her
Take her on a day trip to a shopping center or mall and go on a shopping spree
Create a gift basket for a "night in" with the things she enjoys doing: movies and popcorn, a good book and cocoa, crochet supplies and chocolate
Experience Gifts for Men
Whether he's the outdoorsy type or would rather stay in.
Race Car Experience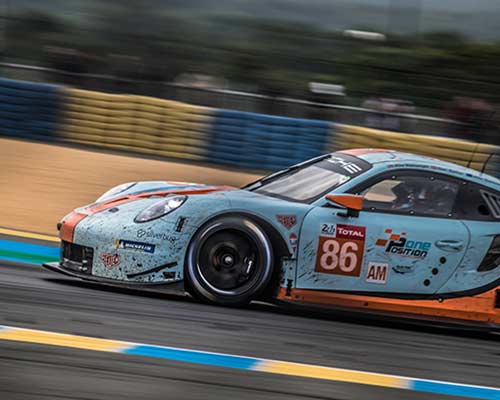 It may be a stereotype but we'll say it anyway – dudes like cars. If your dude really likes cars, you already know he would love this fan-favorite gift.
NASCAR offers a racing experience like none other; your guy will actually get to drive a real NASCAR-approved racing vehicle AND undergo professional-style training all at a premier speedway near him. It's just like a real NASCAR race, death-defying speed and pit stops included.
Keep a lookout for other racing experiences near you too; NASCAR is the big daddy but he ain't the only one.
More racing experience gifts: Give him tickets to a NASCAR event, or the local racing venue. Give him a model kit to build – either the classic plastic models or a LEGO set. For a budget-friendly idea, clear the weekend for him to watch NASCAR on tv, and get all sorts of snacks and drinks, a favorite meal delivered, and maybe a t-shirt or this personalized racing bottle opener to unwrap.
History by Mail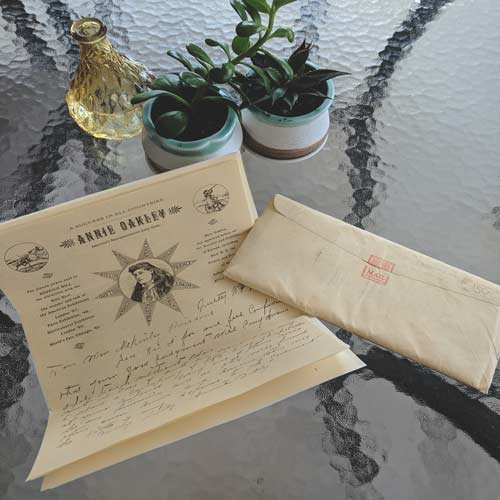 If your man is a history buff, chances are he's read all the books and seen all the movies on everything he's into, so those ideas are already off the table or you.
You still need to get him a gift but want more of an experience for him this time around.
Something, perhaps, where he can interact with and even handle a piece of history.
Great idea! We have just the thing.
History by Mail is a monthly subscription service that will allow him to have, for himself, his very-own, real-life reproduction of a highly recognizable historic document.
He might experience Richard Nixon's resignation letter, Einstein's thoughts during the war, Lincoln's farewell address, Annie Oakley volunteering women sharpshooters for the war effort, and much more.
It's surprisingly affordable, and will be a monthly treat for him to enjoy little nuggets of history… by mail.
More experiential history gifts: Look up historic landmarks, locations, and museums within driving distance and take your history-lover on a day trip. Sign him up for a class, give him headphones to listen to his favorite history podcast, get an audiobook subscription, or actually suggest (and really pretend to be excited about!) a documentary or historical series to watch together.
Whiskey Making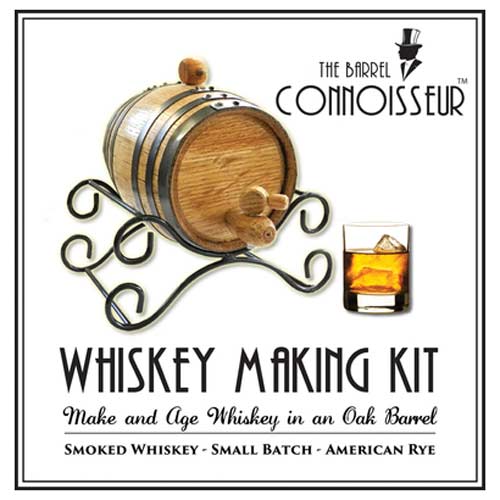 If he had a chance to make his own whiskey, would he go for it? You know it!
So why not surprise him with his own whiskey-making kit? The Whiskey Barrel Connoisseur Kit from Northwest Gifts has everything he needs – sans alcohol – to make (and enjoy) three batches of barrel-aged screech.
Kit includes white oak barrel with charred interior, wrought iron stand, steel hoops, bung and spigot, barrel cleaning kit, ingredients and instructions.
Now that's a great way to transform the enjoyment of whiskey into a long-lasting experience!
More whiskey ideas: Take him on a distillery tour; do some remodeling to create a home whiskey bar; get one (or more) of his "bucket list" whiskies.
Skateboarding Lessons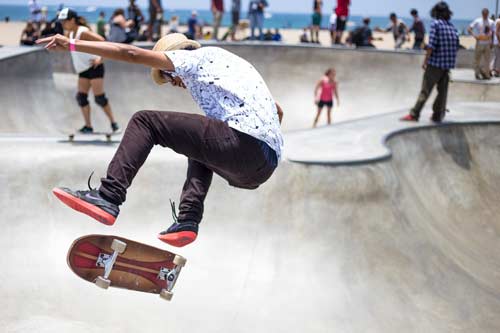 Some guys are into cars, some are into history, and some are into skateboarding. And some are all three!
Not so sure your man would be into skateboarding? Well, ask yourself this: has he ever tried it? He may be surprised at just how much of a fun experience it can really be.
Braille Skateboarding, a California-based skate house that also has a large YouTube following, has made it its mission to teach everyone how to skate.
Through Braille's program, Skateboarding Made Simple, they have taught countless people the world over, both young and old, this fascinating sport.
More active gift ideas: Membership at a rock climbing gym; hire a personal trainer; a kayak or rafting trip; ski/snowboard lessons; jet ski/wakeboarding getaway; horseback riding lessons; boxing camp.
Virtual Reality Experience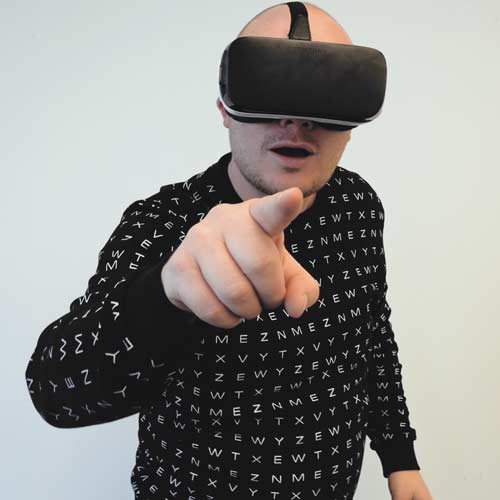 We couldn't leave virtual reality out of this category. VIVE Experiences is just one of the many companies out there offering high-quality VR sessions for those looking for a new kind of experience.
From educational entertainment to arcade fun and dinosaur adventures, VIVE offers something unique for every type of guy.
More VR experience gifts: A date night to a local arcade where they offer virtual reality or his very own VR set. These are probably the two options most readily available, but look for VR options to increase in the near future.
More Memory-Making Ideas for Men:
Tickets to sporting events
Deep sea fishing charter
Gun, archery, or axe-throwing range
Classic film showings in theaters
Tour quirky museums
Helicopter ride
Jet ski rental
Laser tag
Pub crawl
Woodworking lessons
Experience Gifts for Kids
Don't forget the kids! Nowadays kids often have so much *stuff* that parents are looking for creative alternatives. Here are some of the best…
Kids Cooking Class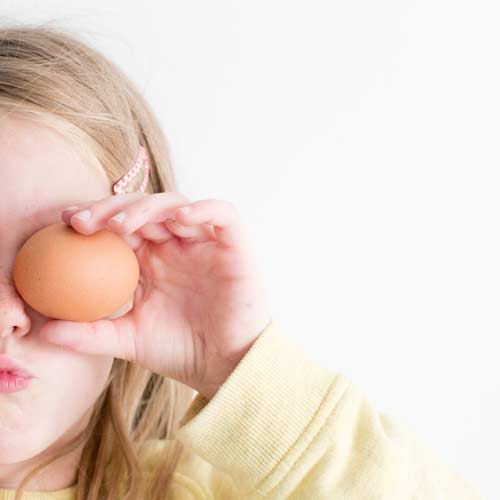 Nothing helps kids take pride and ownership in something more than learning how to do it themselves. For bored kids and picky eaters, the kitchen is no exception.
Get the kids in on the action and teach them real-life skills with Kids Cook Real Food.
This is an online cooking experience just for the little ones in your life. From toddlers to teenagers, this program offers everything from kitchen and cooking basics to recipe books and video-based cooking lessons.
Your kids will learn their way around the kitchen, and have plenty of fun while doing so.
More kids-cooking gifts: Provide them with the ingredients for a favorite dessert and show them how to prepare it (then, of course, let them serve everyone with massive portions to enjoy). Make or order personalized aprons or other cooking accessories, for instance a set of measuring cups color-coded for each child to have their own.
Zoo or Museum Membership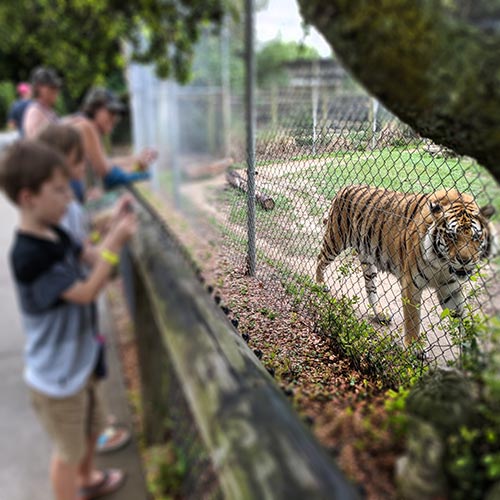 Kids love that hands-on, real-life interactive experience with animals, science, geology, and history. So give them a gift they can enjoy throughout the year, and something that will inspire and educate them to boot!
Zoos and aquariums are always a great choice. Even if your area doesn't have one of the "big" places nearby, you should be able to find something. A wildlife preserve, bird rescue center, wolf sanctuary – kids love seeing the animals up close. Even if it's just a visit to a farm or petting zoo, they'll still have a blast and remember it for years to come.
Same thing goes for museums. Interactive science museums are great, as are children's museums. Art museums often have exhibits geared towards kids, and you might also be near some more hands-on places like gemstone or gold mines that encourage families to come and dig for fun.
More ideas and tips: You might want to include a little in your gift budget for a keepsake from the gift shop. Even if you're trying to avoid "stuff", a few dollars for a keychain or photo/postcard will be a treasured memento. Perhaps more importantly, take photos! If the museum or exhibit doesn't allow photos, take a family pic outside.
Night at the Local Fun Center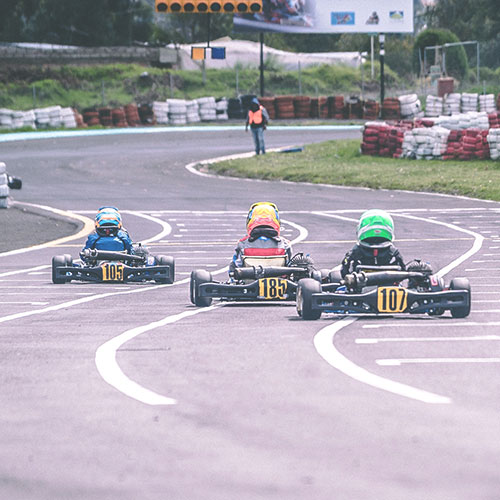 Everyone loves mini golf, go-carts, and video games, but especially kids!
Surprise them with a pass to your local family amusement park and fun center for a memory-making experience the whole family can get in on.
Ideas & tips: Our family typically keeps it simple and affordable; 1-2 tickets plus $5 for the arcade. If that's similar to your practice, why not blow their little minds and spring for an unlimited pass, and make a day of it? You can also often find fun center"-type facilities with other niche offerings like zip lines, obstacle courses, laser tag, bungee thrills, and more.
Paint by Numbers
Creating art is an experience all on its own. Paint-by-number kits have always made that experience easy to do.
Older kids especially will enjoy this particular kit, which is the "diamond" style where you place little colorful gemstones to create the "painting." The scene features a beach/island image with palm trees arching over the setting sun.
Check out more fun paint-by-number sets here (for kids) and here (for adults/older kids).
More art & painting ideas: Set up an art room, stocked with all sorts of art supplies and maybe even have some dedicated walls they can paint. Go to Painting with a Twist or another similar location for a fun evening of painting; you should also be able to find classes and shops that teach pottery, sculpture, pencil art, and more.
LEGO Land Factory Tour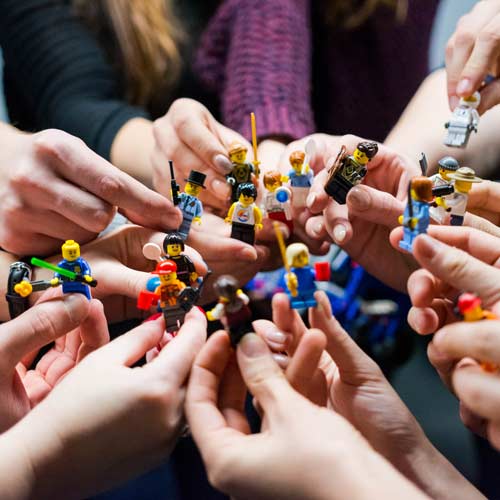 If your kid loves LEGO, don't miss out on surprising them with the once-in-a-lifetime experience of a LEGO Land Factory Tour.
With several location all across the country, LEGO Land tours offer kids a glimpse into the production process of their favorite toy.
More LEGO experiences: There 14 LEGO Discovery Centers in the USA, and 2 LEGOLAND theme parks (8 total worldwide). Book a trip to one of those for an unforgettable gift. And of course, give kids sets. For master-level builders, check out the Architecture Series.
More Memory-Making Ideas for Kids
Bowling
Trampoline park
Tour a farm, lighthouse, museum, etc
Sports camps
Cooperative board games (Forbidden Island is a favorite)
Give them a section of the yard and some tools to dig holes, build a fort, plant a garden, etc
For plenty more, here are over 100 non-toy gift ideas for kids, including dozens of experience gifts and things like tools, crafts, and fun adventures
Experience Gifts for Mom
Mom deserves the very best experience gift, so here are a few of the best we could find.
Destination Spa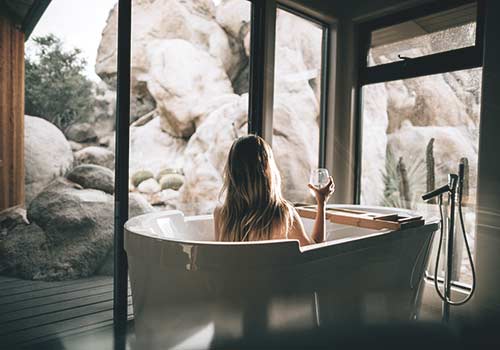 Send Mom on a destination vacation she's not soon to forget. A spa vacation (aka destination spa), whether by herself or with a friend, is just what she needs to relax and replenish.
Click here to see some of the best destination spa experiences in the country.
Wrap it with: A bottle of wine and/or personalized wine glasses, a spa gift set, flowers, candles, a bath robe, luggage.
Staycation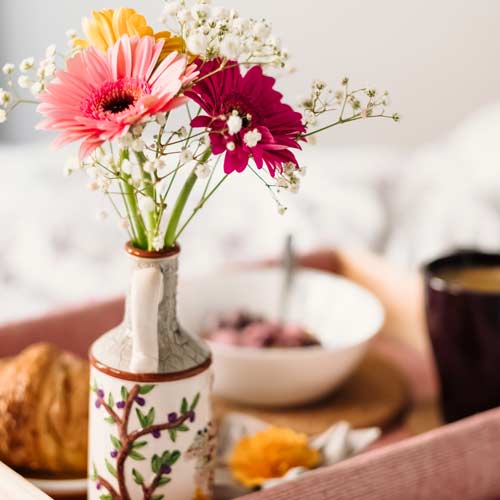 Mom can also relax and replenish right from the comfort of her own home.
Allow her a day (or more) to relax by offering to watch the kids, making her dinner or breakfast in bed, having a movie night with just the two of you, or even a relaxing dinner date out under the stars.
This experience gift is really the gift of time… a gift much appreciated by moms everywhere.
Additional staycation ideas: Plan loads of free time for her so there is plenty of opportunity to relax. Plan a ladie's night out (or in) with some of her closest friends. Get a few of her favorite indulgences: fancy teas, chocolate, aromatic wanderlust-scented candles, schedule delivery for her favorite restaurant.
Candle Making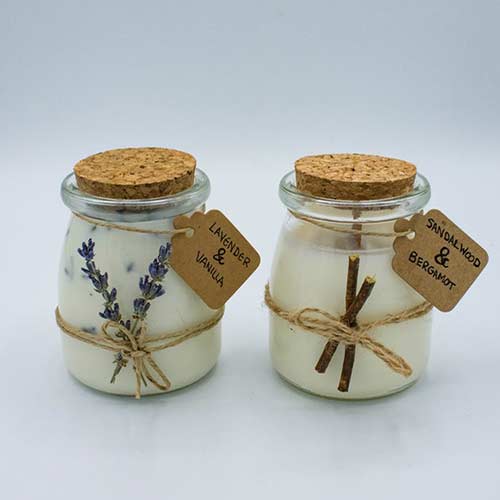 If Mom's the type to sit back and relax while keeping her hands busy, these next two ideas may be your best bet.
First up is this soy wax candle making kit from The Hobbyist Box. Complete will jar, her fave essential oils, wax, and everything else she'll need to make three 3.4 oz. candles… she'll have fun making it plus she'll get to enjoy it long after.
Cross Stitching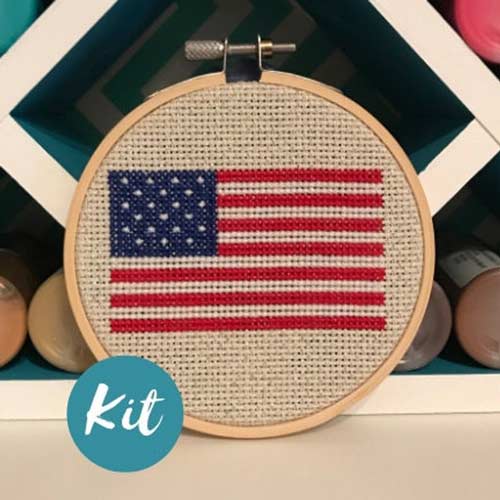 If at first you don't think Mom would be that interested in something like cross-stitching, take a few moments to think about it.
Remember that it's all about the experience here, and trying something new is definitely an experience.
And cross-stitching is such a versatile activity…if you're not keen on this particular design, see all the other fun kits there are to choose from.
Related: 21 Best Gifts for Knitters & Crocheters
Game or Talk Show Tickets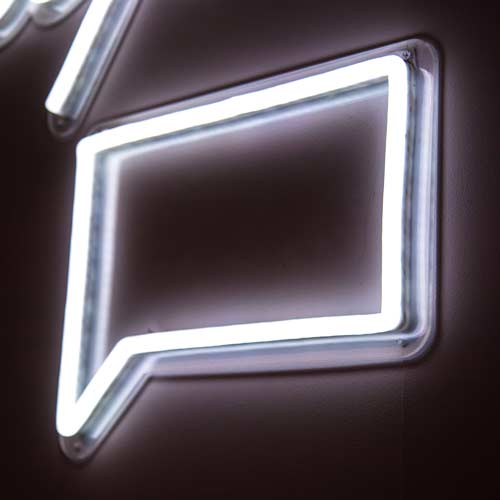 Does Mom love nothing more than to relax to an episode of "The Talk" or maybe Dr. Phil?
Even if she's more into game shows like "Jeopardy," you can get her (and you!) tickets to her favorite for an experience she'll always remember.
Some are even free to attend. (So your gift would be the airfare and hotel stay, etc.)
More Memory-Making Gifts for Mom
A day at the beach, lake, or river
Annual pass to State or National Parks
A stay in a tiny house
Tickets to the local theater, plus a nice home-cooked dinner while she relaxes
Patio set and string lights so she can enjoy breezy nights on the back porch
Experience Gifts for Dad
For the fun-loving or adventurous Dad!
Escape Room Experience
Has Dad ever tried an Escape Room experience? If not, he's missing out – the whole family is, for that matter.
An Escape Room game like Exit: The Sinister Mansion allows players to feel like they're trapped in… uh… a Sinister Mansion while remaining in the comfort of home.
You get to solve riddles and decode clues to "escape" the spooky mansion before it's too late.
Click here to browse even more game room experiences. And of course, if there is a local escape room business nearby, give that a try!
Game Night Gifts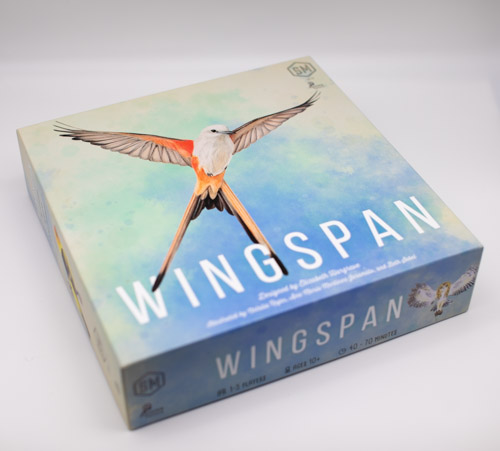 Take the family game night experience up to a whole new level by surprising Dad with a new game!
At our house, we love Wingspan (pictured above), along with other strategy games like Dominion and the classic Settlers of Catan.
For more active types, go with an outdoor party game like Ladder Ball or the newer Kan Jam frisbee toss. These are fun options that don't involve too much athleticism (so anyone can play), while keeping you out of doors and moving around.
DIY Arcade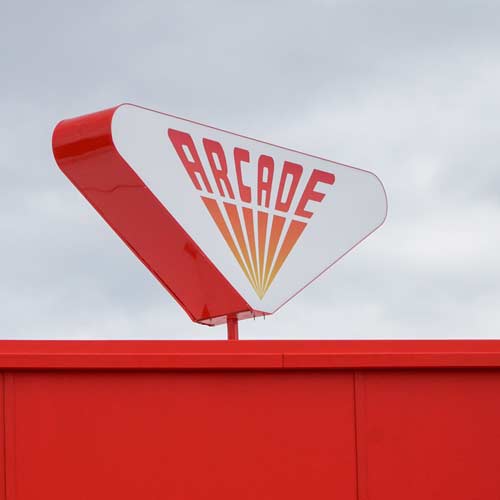 Anyone who lived through the '80s has a built-in appreciation for arcade games. Assuming your dad did, we can pretty much guess that he loves arcade games and probably even has a favorite or two.
So you can imagine the smile on his face when he sees this new kind of arcade fun for him to experience: A build-it-yourself arcade game!
Perfect for old-school gamers, a DIY Arcade kit will allow Dad to not only experience those fave games again, but to build them too. These kits include all the components you need; Dad (or you) will just need to built the cabinet (or repurpose an old vintage one).
A win-win for dads everywhere!
Alternade arcade experience gift idea: Take him to an actual arcade! Sure, they may not have Asteroid or Galaga anymore (though some retro gaming places are popping up), he'll still have plenty of fun.
Related: 60 Gifts for Gamers & Retro Players
Automata
Ever since I read The Invention of Hugo Cabret way back when, I've been fascinated with automata. If your dad is into mechanics or likes to build things like clocks, wind-up toys, or even paper kits like this one, he is going to love automata.
An snap-in-place automata kit like the one pictured above will allow him to make his own automaton without the mess of glue. When he's done, he can wind it up and watch it "fly".
Hot Air Balloon Ride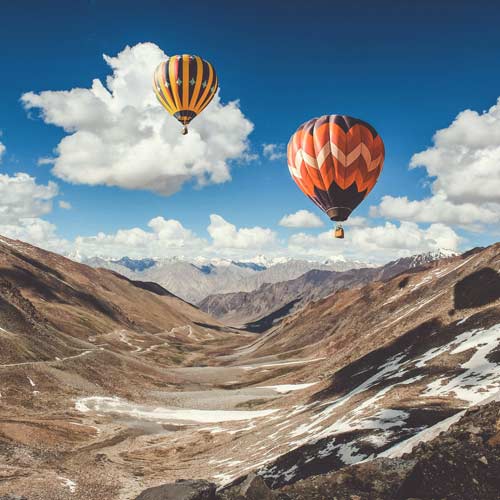 Your dad has always been the one to take you on fun adventures. Now it's your turn to take him on the adventure of a lifetime with a hot air balloon ride.
Talk about an awesome experience!
You can see if there are any available locally, and here are some of the best balloon ride experiences in the U.S. and around the world.
More Memory-Making Gifts for Dad
Tickets to a sporting event outside his usual favorites – think polo, dirt bike racing, log throwing, rugby, lawn mower racing, crew, curling, and so on
A course on how to master chess
Take him to one of those axe-throwing bars
Road trip with him to a semi-local oddity, like one of these weird museums
Give him a Lego Architecture set and build it with him (if he'll let you)
Experience Gifts for Wife
Experience gift ideas especially for her.
Soap Making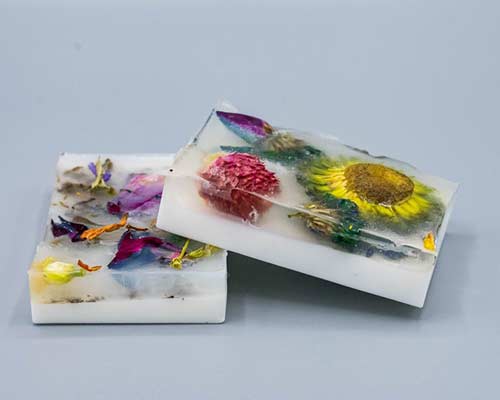 Self-care is an experience in its own right. Being able to make your own self-care items? That makes the experience that much more fun…if you do it right.
This DIY soap making kit is doing it right. Your wifey-poo will love being able to blend the butters, essential oils and dried flowers into the sweet-smelling end result: a beautiful soap bar perfect for pampering.
Wine Tour and Tasting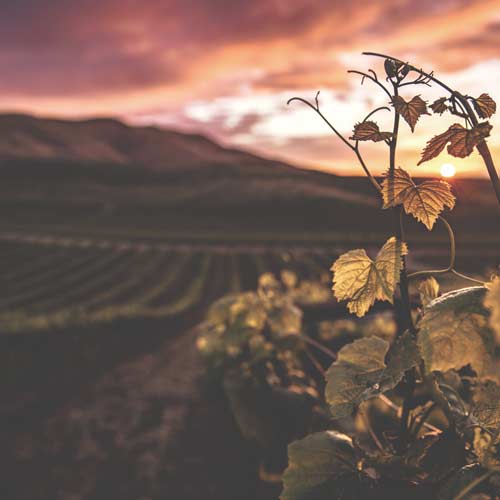 C'mon, you already know she's gonna love this one. If your wife is a sucker for a nice, big glass of wine after a long day, she's really going to love the experience of a wine tour and all it has to offer.
There's always Napa Valley's famous vineyards to tour, or the less famous but equally fun Livermore area. Be sure to check and see if you have something a little closer to home she'd love, too.
33. Horse Drawn Carriage or Sleigh Ride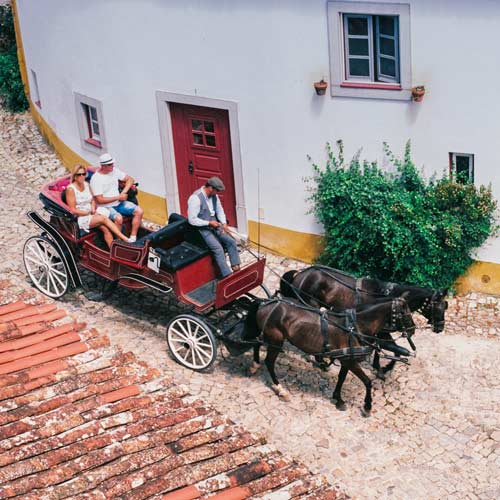 Imagine the look on your wife's face when you surprise her with a horse-drawn carriage ride or a sleigh ride (or both).
Both options are about as romantic and magical as it gets; the perfect combo and a perfect experience gift for her.
34. Date Night at Home (With All the Works!)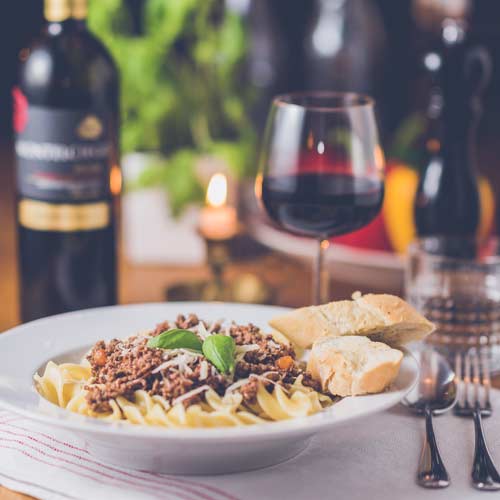 Have Grandma watch the kids for the evening. Prepare her favorite meal. Dim the lights, turn on some soft music, set out the fancy plates and the good napkins.
Pour her a glass of her favorite wine. Light some candles and slow dance in the kitchen.
You get the idea.
35. Dinner & a Show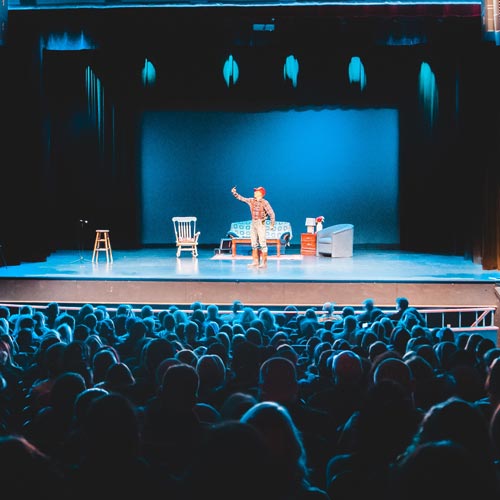 Does you wife love nothing more (besides you, of course) than to get out of the house for some good old-fashioned fun?
If she loves going to plays, concerts, or shows, take her out for dinner and a show. Get theater tickets, go to the symphony, watch Shakespeare in the Park, or take her to a local concert at a pub.
More Memory-Making Gifts for Your Wife:
Create a romantic scavenger hunt
Give her a coupon book for a walk in the park, coffee date, massage, home-cooked meal, etc
Get a fun kite and take her kite-flying on a windy day
Get an annual pass to the U.S. National Parks, and then actually go!
Take her to dancing lessons – ballroom, swing, hip-hop, square dancing – they're all a blast
Art classes (one night or weekly) for things like pottery, glassblowing, flower arranging, photography, painting, and more
Take her on a mini-vacation to an Airbnb within a few hours' drive
Experience Gifts for Husband
Something a little extra special that he's sure to love and maybe wasn't expecting.
Deep Sea Fishing Trip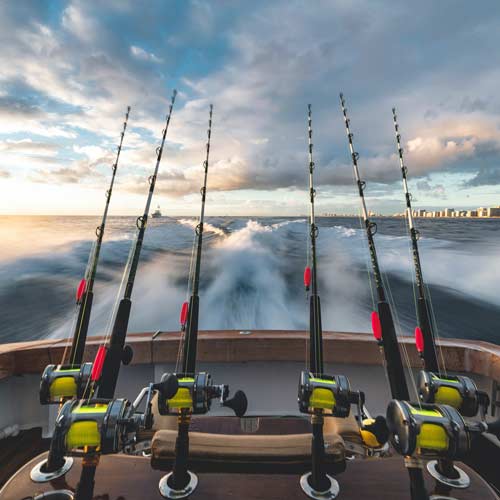 Your hubby loves nothing more than to take his pole and bait for a day spent out on the water.
Whether he's already a pro at saltwater fishing or has more experience in calm freshwaters, he'll love the experience of everything deep sea fishing has to offer – especially if it means that you'll be joining him.
And maybe consider letting him guess what his gift is by giving him some related "clues" first – think a pack of fishing lures, a personalized tackle box, or even a handful of Swedish fish candy.
Sky Diving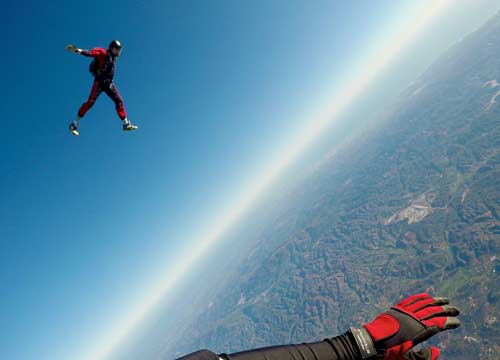 Has he always said that he's wanted to go skydiving, but just never had the time or the opportunity?
Now's your chance to change that!
Give him the once-in-a-lifetime experience of "falling with style." It's something he'll be talking about for years to come.
Check out the Best Skydives Experience Gifts.
Ticket to an Improv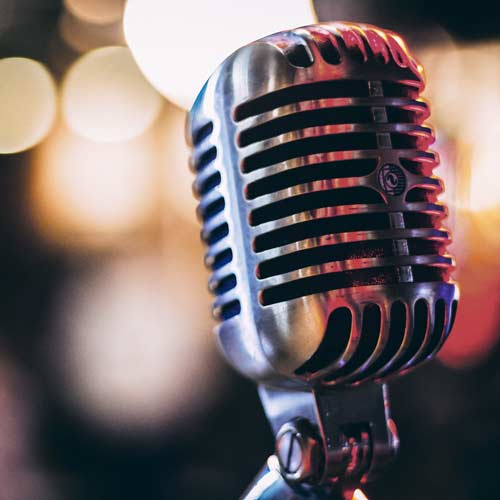 Laughing is your fun-loving husband's favorite thing in the world. Maybe the two of you have been to a couple comedy shows here and there, but it's been awhile and this go round you really want to spice the experience up a bit with a trip somewhere new.
If that sounds good to you, click here, choose the big city you'd like to take him to, and pick the upcoming show/comedian you know will be right up his alley. And then enjoy the trip!
Beer Tasting Class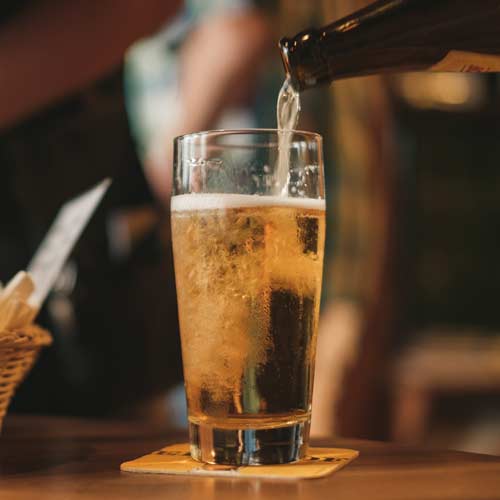 For the man who enjoys his beer just as much as the next guy, if not more, we present to you Homebrew Academy.
Surprise your man with this beer-tasting experience, which includes a four week-long class designed to mature his hops palate.
During this time he'll also be privy to official beer/brewing lingo previously known only to brew masters, and will also learn more about regional beers in both America and the United Kingdom.
Pub Crawl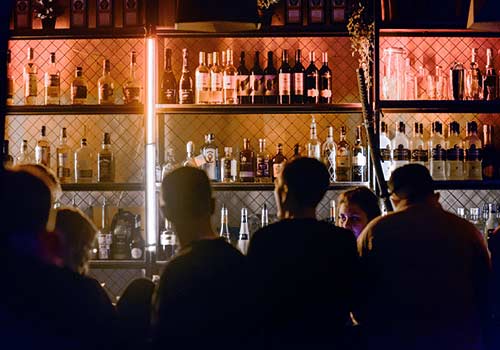 Your man has a merry spirit and is about as fun-loving as it gets. While you love the fact that he's always up for trying something new, that's also part of the reason he's so difficult to shop for! Well, the search is over, at least for now…enter the pub crawl experience gift.
A pub crawl is just what it sounds like: a haunt of sorts between bars and pubs within a given city. Pub crawls can be leisurely and relaxing OR they can be themed and dramatic. You know your man – you choose the pub crawl you know he'd really go for.
(Pssst- you can also organize your own pub crawl, in your own city, with his/your own friends! Surprise party anyone?)
More Memory-Making Gifts for Husband
Throw a party for him; invite all his favorite friends, serve his favorite foods, and just live it up
Give him a course on how to play guitar (or harmonica, or flute, or….)
Tour a lighthouse, military base, museum, cheese factory, or any other interesting manufacturing plant or vocation
Cook his favorite meal and actually volunteer to watch one of his boring documentaries/mindless action flicks/old kung fu movies/etc
Experience Gifts for Couples
Experience gifts for two, please!
Foraging Class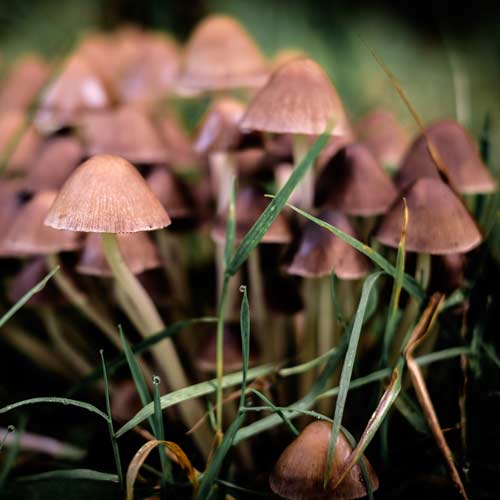 Now here's something the two of you can experience together while also learning something of value.
As the world modernizes more and more, many people are choosing to return, at least a little bit, to basic survival skills that were second nature to our ancestors not so long ago.
Foraging is about as basic as it gets when it comes to tellurian knowledge. A well-organized foraging class like this one or these ones will serve to teach you both not only to find sustainable food while in the great outdoors, but also herbal medicines that can be of use should the need ever arise.
Cooking Class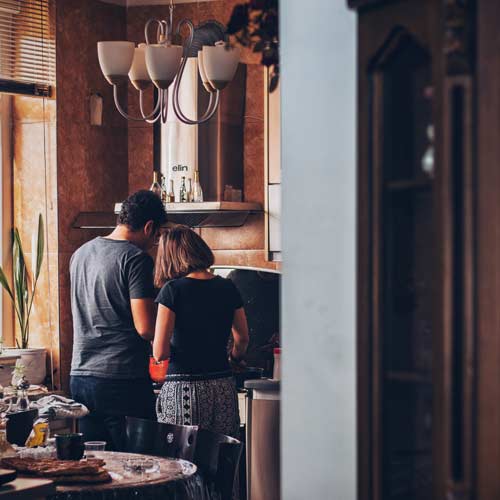 A cooking class for two? What a romantic experience!
Imagine all the fun you could have together – slicing and dicing tomatoes, seasoning a steak, taking a waltz through the kitchen (put that knife down first), cutting up an onion together and trying not to cry and laugh at the same time… sigh.
Search for local classes near you, or check out online courses from Udemy.
Go for it!
Airbnb Adventure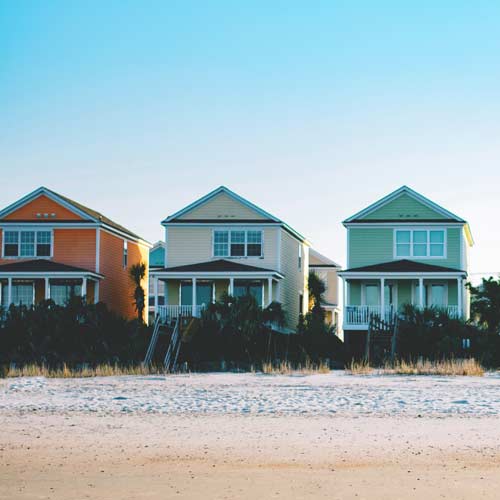 Almost everyone has heard of Airbnb. Maybe you've even tried it out before. Basically, people put their homes or even a spare room they have up for rent on Airbnb's site, allowing others to occupy it for a certain period of time. Airbnb's are pretty much everywhere, making a vacation virtually anywhere possible.
And for you and your boo, there are some super cool ones out there for a truly unforgettable Airbnb experience.
Horseback Riding Adventure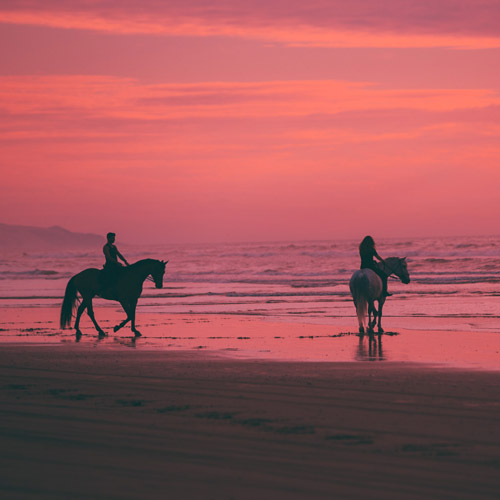 Horseback riding is like a carriage ride or ice skating in that it's both magical and hopelessly romantic…the perfect combo for a couple's experience gift.
Horseback riding adventures come in many different forms: beach riding, mountain riding, desert riding, horseback "safaris"…basically, if you imagine it, you can experience it.
Click here to browse all the possibilities from Equitours.
Date Night (Movie + Dinner)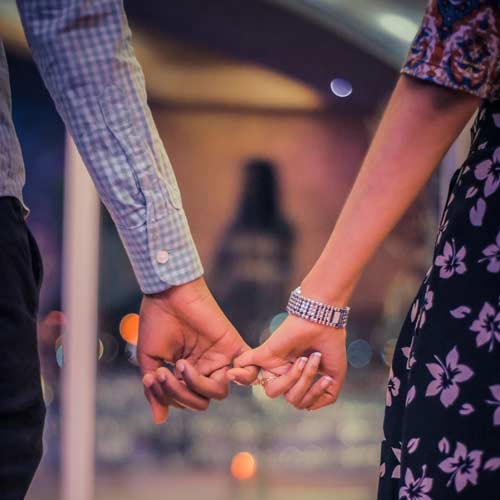 This one's self-explanatory! Plan a romantic date night experience from the comfort of home. Get a babysitter for the evening. Rent a movie that the two of you love, or a new one that neither of you have seen yet. Enjoy a romantic candlelit dinner, snuggle up together on the couch, and get ready to chill.
Alternatively, go out! Enjoy a meal together at a fancy restaurant, followed by a trip to the movies and maybe another stop or two after that.
Still get a babysitter, though.
Experience Gifts for Graduates
The very best experience gifts for the new grad in your life.
Choose-Your-Own Experience Gift Box from Tinggly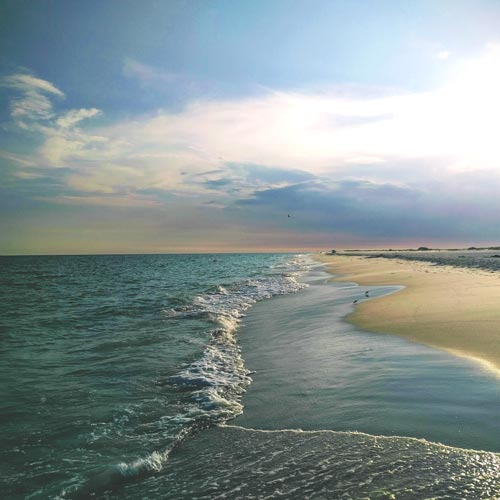 Your favorite new grad has busted free of the education system and is ready to experience all the world has to offer. Help them kick-start their travel bucket list by gifting them a Tinggly Experience Box.
Each Tinggly Experience Box comes with literally hundreds of trip and vacation options to choose from.
This Time Together box is just one example; give this box, and your grad and a pal will be able to visit their choice of over 100 countries, for one of over 450 experiences.
They can choose whale watching in Canada, kayaking in Hawaii, a lion walk in Zimbabwe, a snorkel reef tour in Florida… the options are almost endless!
There's even a free option for you to consider, loaded with ideas for fun (and totally free) travel ideas. Have fun with this one!
Camping
If you have a new grad to get a gift for, and you're leaning toward an experience gift, you can't go wrong with something camping-related.
Especially if your graduate has a group of friends with which they'd enjoy going camping, don't miss this chance to bless them with a gift that they can use over and over again.
This Coleman Sundome Tent sleeps up to four people. It includes an E-port, making staying connected online easier. It's weatherproof, ventilated, and comes with a sun-blocking "dome", hence the name.
More camping gifts: Any and all accessories are greatly appreciated. A zero degree sleeping bag is a must-have. You could also spring for their camp fees at a local or destination camping spot.
Guided Bike Tour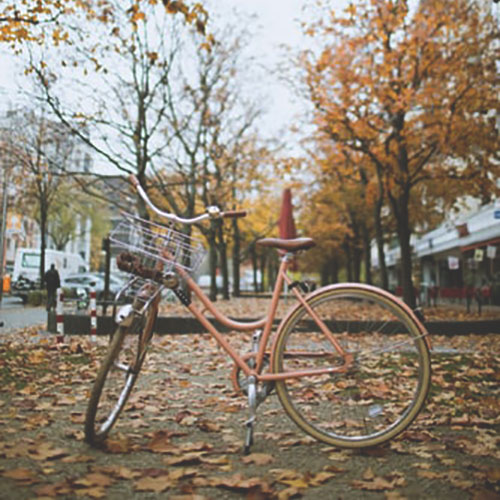 They've always been the adventurous, independent type, and now that they're officially done with school, your loved one is ready to take on the world (at least before real life kicks in again).
With that in mind, an experience gift like a guided bike tour may be the best gift you can give for the graduate with a travel bug.
Theme Park Experience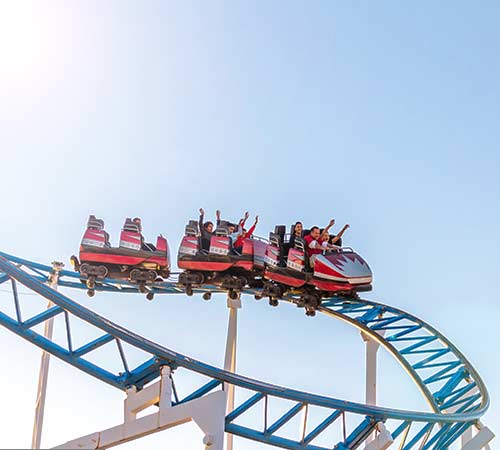 After years of hard work and studying, there is nothing new grads want to do more than relax and have fun. Help them do that, without breaking the bank, with tickets to somewhere fun. Think Sea World, Six Flags, Disney Land… you know, an experience worthy of a graduation trip.
You can even keep their theme park experience closer to home if you'd like – think carnivals, fairs, circuses, even the zoo. You never outgrow the zoo!
TED Talk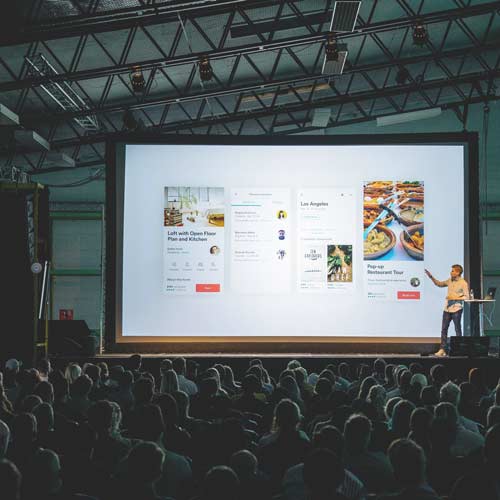 In keeping with the theme of continuous learning, the last experience gift we present to you today is a good, old-fashioned TED Talk. No matter what topics or interests your grad is into, TED has something for everyone.
And you certainly don't have to send your grad far to enjoy a TED talk. Be sure to look into TEDx conferences, or other educational or informational conferences, being held right in your own community.
More intellectual/brainy-type gifts: Check your local community centers and event centers for classes, workshops, and more. We mentioned History By Mail above, but it's a good one so it bears repeating. Puzzles, super-involved board games, and crosswords are also fun for many brainy types.
How to Wrap Experience Gifts
How do you wrap something that isn't an actual thing? We're glad you asked! Here are some fun and creative ideas to "wrap" an experience gift for a loved one:
Print off a photo of the experience. For example, if their gift is a NASCAR Racing Experience race car drive, print off a picture of a Maserati on a speedway and glue/tape a bow to the corner.
Print or DIY a gift certificate announcing the adventure they're about to go on.
Get an actual gift box, write down on a piece of paper the experience, and place it inside. Wrap with a bow! Great idea too if you're giving tickets to something.
Wrap a few small items to go with the experience. If you're offering a staycation, include a bottle of wine or a good book to read. If you're giving, say, skateboarding lessons, get them a skateboard or longboard to learn on; or, for something inexpensive and fun a set of fingerboard toys. You get the idea!
Surprise them with clues. For a destination spa experience, let them open a map, or give them some travel-themed candles or some bubble bath and see if they can figure out the rest.
Put it at the end of a scavenger hunt. Double points if your location clues include references to the experience at the end of the hunt.
However you decide to "wrap" it, your loved one is really going to enjoy "opening" their gift.
Experience Gifts Master List
Gardening
Picnic
Murder mystery
Outdoor yard games
Safety class (so you can do more and more… uh… interesting things
Yoga/wellness class
String art
Ice skating
DIY dream catchers
Glam photo shoot
Auto racing event
History-By-Mail
Whiskey making
Skateboarding lessons
Virtual reality
Cooking class
Zoo or museum
Fun center/go carts/mini golf
Paint by number
LEGO museum or factory tour
Destination spa
Staycation
Candle making
Cross stitching
Audience tickets to game or talk show
Escape room
Poker night
DIY arcade
Automata
Hot air balloon ride
Soap making
Wine tasting
Horse drawn carriage or sleigh ride
Date night at home
Broadway show
Deep sea fishing
Sky diving
Comedy/improv tickets
Beer tasting class
Pub crawl
Foraging
Cooking class
Airbnb getaway
Horseback riding
Movie+Dinner date night
Experience gift package
Camping
Guided bike tour
Theme park
TED Talk tickets
The Best Experience Gifts Create Memories
Above all else, remember that experience gifts are supposed to be memorable.
The very best ones will help create long-lasting memories that your loved one will cherish for the rest of his or her life.
Read Next: Homemade Gift Ideas for Boyfriend
Pin It