Everyone that reaches 90 years old deserves a celebration. Imagine all of the changes they have seen, the friends and family that have gone on before them. Let these nonagenarians know they are loved and respected.
We've put together a thoughtful list for that special man or lady that has reached the 90-year milestone.
Let's celebrate!
Our website is supported by our users. We sometimes earn a commission when you click through the affiliate links on our website. See our privacy policy & disclosures for more information.
10 Best 90th Birthday Gift Ideas
1. Custom Moon Phase Necklace ?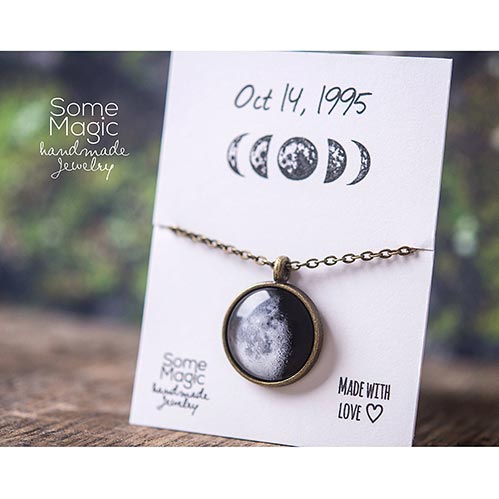 This custom-made brass and glass necklace is so unique. Send your particular date, and receive a chain with the moon phase that occurred that night. What a sweet way to remind grandma or grandpa that you love them.
2. Custom Portrait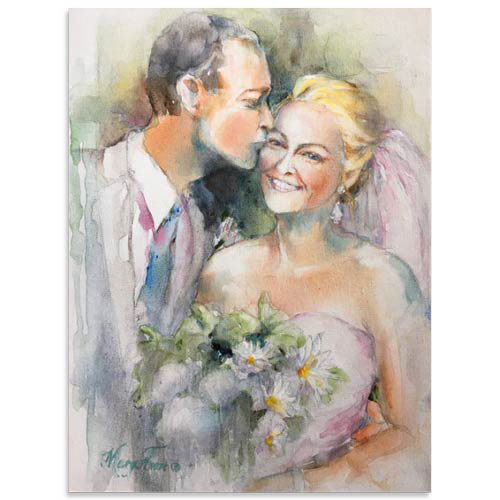 Artist Mary Ann Simmons says, "The best portraits are from life or photos you absolutely love."
There is a compelling story behind every portrait. Why not tell yours?
Have your parents or grandparents immortalized in an original portrait. A legacy to be passed down from generation to generation.
3. Memory Foam Slippers
These unisex slippers are warm and comfortable on those chilly mornings. The slippers are made with a rubber sole for traction, memory foam for comfort, and knit uppers for warmth.
Choose from five colors to warm and soothe your loved one's feet.
4. Literary Tea Sampler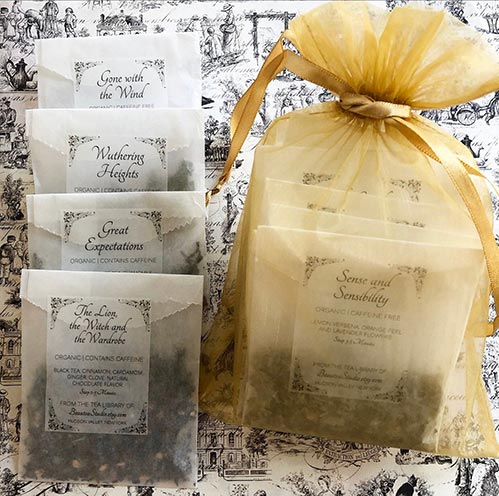 This organic, whole leaf tea is a gentle way to say, "I love you."
The literary tea sampler includes six teas that are inspired by some of your favorite pieces of literature.
Choose from two different sets of teas/literature classics. With each envelope making three servings, Grandma and grandpa can enjoy a cup of tea and a good book all afternoon long! This sounds like a perfect afternoon to me.
5. Plant a Tree in Their Name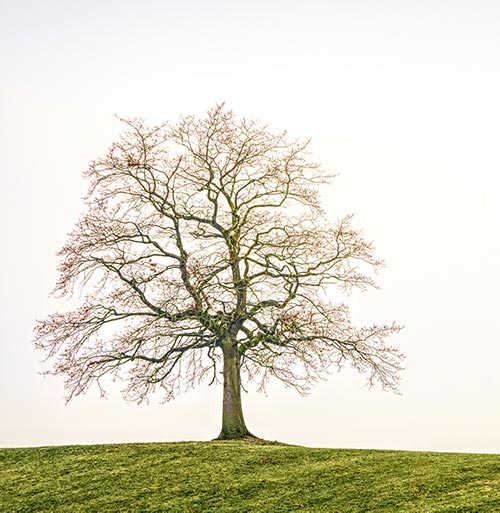 Plant a living tribute. With your loved one's tree being planted in a National Forest, you will be able to honor your loved one while helping the reforestation effort!
With trees cleaning our air and producing the oxygen we breathe, this will be a gift that will last for hundreds of years and generation upon generation.
6. Digital Picture Frame
A digital picture frame is a fun and easy way to share pictures with your loved ones by sending digital images directly to the frame. Your 90th birthday celebrant will never miss another milestone event! Even if they aren't there physically, they can still enjoy the moments.
Here's how:
Plug into WiFi.
Create a Skylight email.
Family members email photos to the frame and the recipient enjoys them instantly!
7. Personalized Playing Card Holder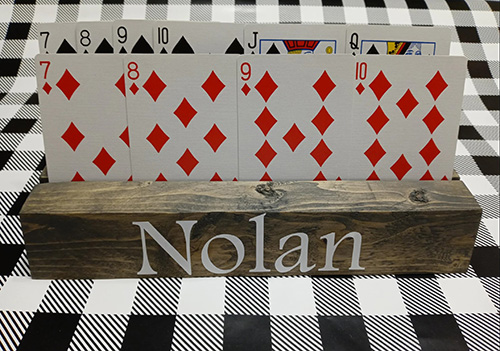 This is an excellent idea for those rousing card games! With colors to choose from and personalization included, you are sure to please anyone who loves cards.
Give those weary hands a rest with this gorgeous personalized wooden cardholder.
8. Family Tree Ring Etching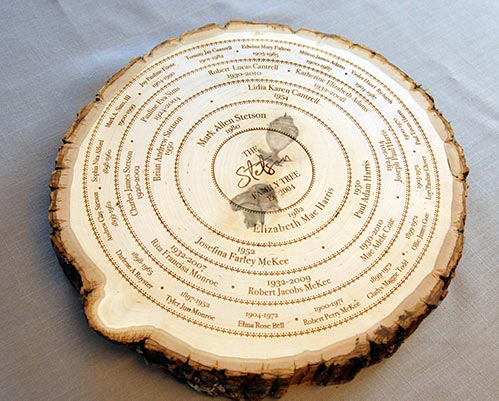 Surprise your loved ones with a "real" family tree-this keepsake is something to be cherished!
This is a cool gift for birthdays or anniversaries… imagine Grandma and Grandpa's smiles when they can look back on the years spent together and the family they helped create.
You can choose from two different sizes, three different designs, and up to five generations. Handmade and ready to be hung!
9. "The Year You Were Born" Framed Burlap Print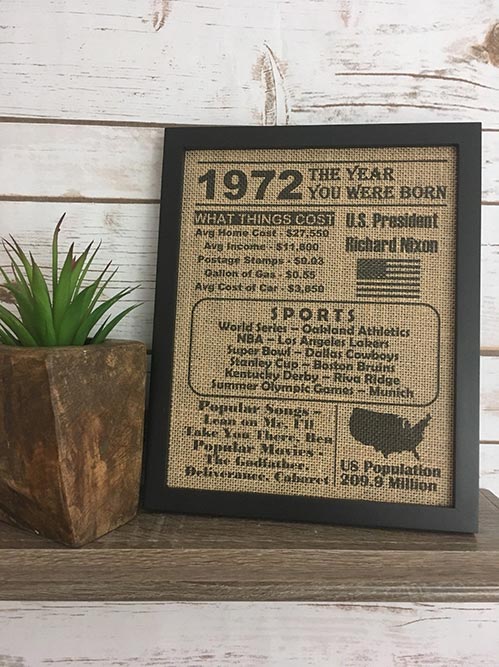 "The Year You Were Born" framed burlap is such a entertaining gift. Old-fashioned style with modern customization to create the perfect 90th birthday gift.
The print includes:
Year of birth
The average cost of items
US president
Popular songs and movies
US population
Sporting figures
Big Bonus: Your print comes framed and ready for display! Just choose from three different colors for your frame!
10. Personalized Wooden Photo Album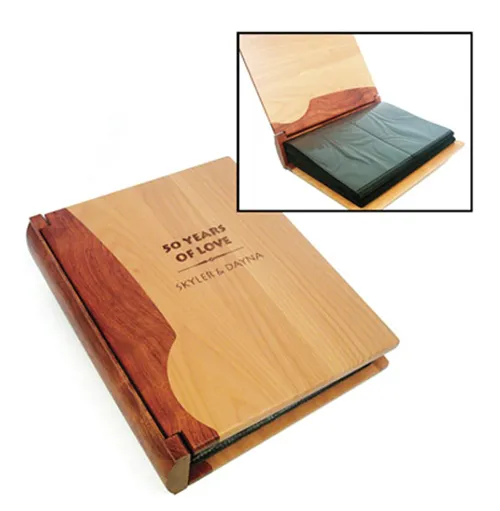 Our personalized wooden photo album is an excellent gift! Made from real maple and rosewood, you can use this for scrapbooking or a photo album.
Grandma and Grandpa can pass down this album for years to come. Each generation can add their photos and personal touch ❤️
This graceful album measures 7-5/8″ x 9-1/8″ x 2-1/4″ and can be engraved with names, years, business logos, or even a family photo.
10 Best 90th Birthday Gifts for Women
1. Flower of the Month Club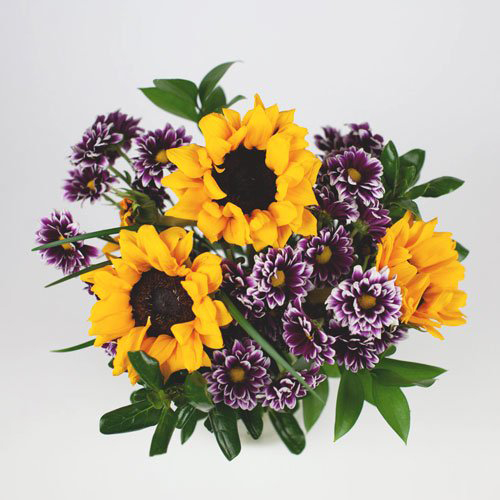 Who doesn't enjoy getting flowers? Flowers are a heartwarming way to remind Mom or Grandma that you are thinking of them!
Each month she will receive a shipment of premium and exotic flowers with fresh-cut flowers such as Bird of Paradise, lilies, orchids, and plenty more.
Grandma and Mom are sure to look forward to their monthly gift of flowers all year long.
2. Making the World a Better Place- Tumbler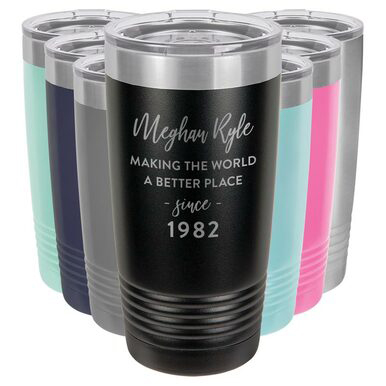 "Making the World a Better Place…" personalized tumblers make a superior gift. After all, who doesn't enjoy a nice cold drink or a piping hot sip of coffee?
On top of being able to choose from seven colors to match your loved one's personality, this tumbler can be engraved with their personal name and date!
She is sure to think of you every time she relaxes with her tumbler and a good book.
3. Rocking Chair
The Windsor Glider with ottoman is "just right" for those quiet times of relaxation. With your choice of 16 colors and style- this is an ideal gift, sure to please your sweet Mom or Grandma.
Once you reach 90, you deserve all of the relaxation you want! Help her get that relaxation with this gift selection ?
4. Cozy Library Nook Slip-On Shoes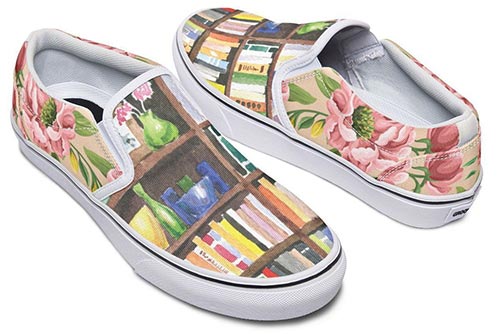 These stylish, easy-on, and off shoes are great for the lady on the go! This is a custom printed slip-on, sure to please even the most discriminating tastes.
Buy with assurance with a 100% money-back guarantee (how cool is that?!).
Interested? Check out our review!
5. Family Birthstone Necklaces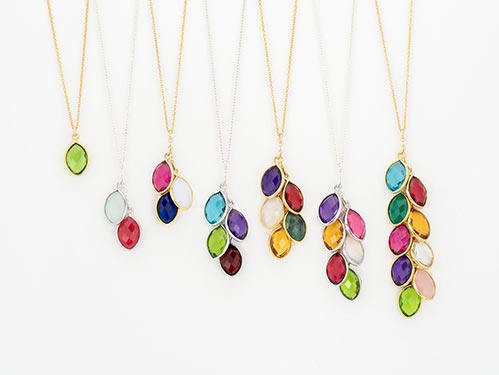 This delicate handcrafted necklace is made with sterling silver or 14K gold filled. Each stone on this exquisite piece represents a family member and their birth month, so even when you can't be together, your loved ones are never far from her heart.
This family necklace can be passed down from mother to daughter!
6. Scents of the World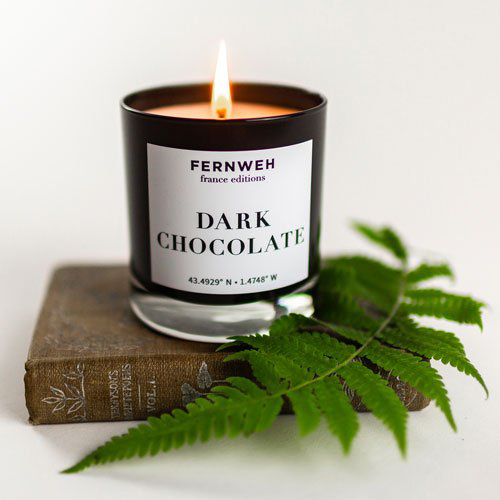 Take a journey with these exotically scented candles. These candles are hand-poured in small batches right here in the US!
Where would you like to travel today? The Pacific Islands, Germany, New England, or beyond? It doesn't matter; Fernweh has you covered.
Fernweh translates as a longing for faraway places. Take that adventure today ?
7. Personalized Pillow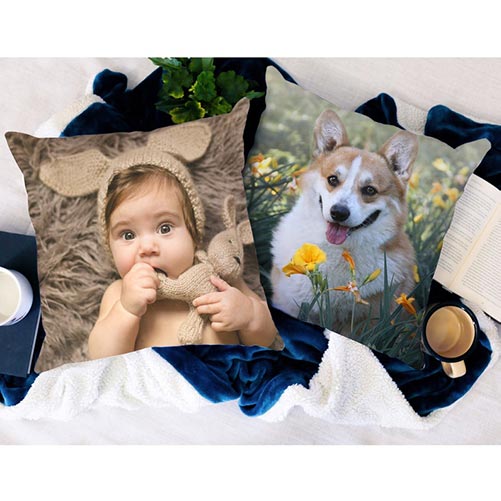 Send a hug to your mom or grandma with these cute custom pillowcases! You can even make it more personal with a special message to your loved one.
Let her snuggle down for a comfy nap with this sweet reminder of your love.
This cordial pillowcase measures 16×16 and is machine washable.
8. Kindle E-Reader
This waterproof Kindle is a must-have for any avid reader. Nothing can keep you company or take you to faraway places like a good book! With a new Kindle E-Reader, your loved one can read the current bestsellers, find a new recipe book, or relax with a romance novel.
Mom or Grandma is sure to feel blissful with a new Kindle E-Reader!
9. Candy From Their Decade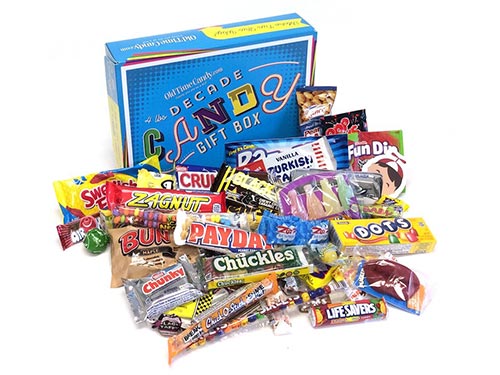 YUM! You can order that special lady a box of candy from her favorite decade! Each decade has a bountiful selection of best-selling sweets from back then. Enjoy Airheads, Bit-O-Honey, Payday, and many other favorites.
Perfect for sharing, or not. Regardless, you know she will enjoy it ?
10. Personalized Wine Glass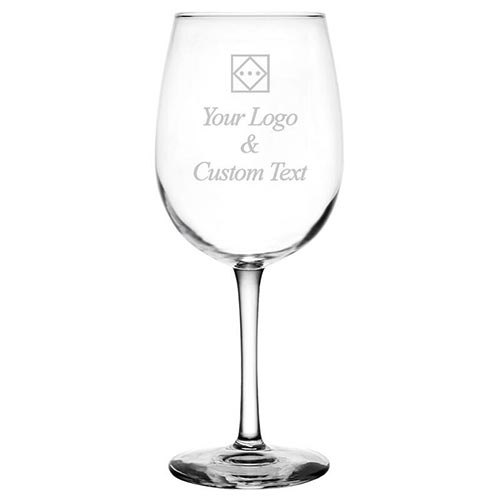 Say "Cheers!" to the lovely lady in your life! Personalize this long-stemmed wine glass with names and dates. Our wine glass will add a classy touch to any celebration.
This stemware holds 16 oz. of her favorite beverage. She is bound to enjoy it!
10 Best 90th Birthday Gifts for Men
1. Rare Cigar Club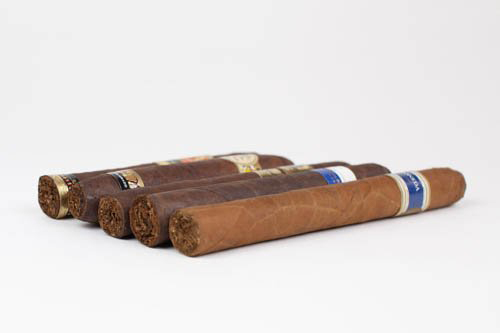 Four hand-rolled cigars will arrive for "him" every month. He will enjoy a relaxing smoke as he contemplates life. A good cigar isn't just for a grand celebration; he can enjoy a good cigar any time!
Each shipment will contain four top-rated cigars for his smoking pleasure.
Interested? Check out our review: Cigar of the Month Club Review
2. Oh Crap Look Who's 90 Embroidered Toilet Paper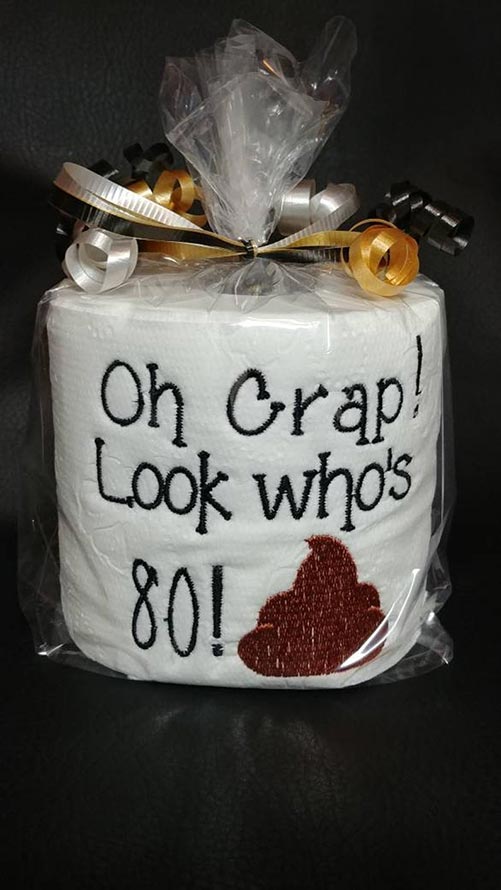 Dad or Grandpa will find this embroidered gag gift hysterical. What a way to celebrate!
While this handmade gift is only embroidered on the first sheet of tissue, we know he will laugh about this silly gift for some time. Shown with "80" but you can customize it for the 90th birthday by selecting the options on the product page.
3. Mug Warmer
This mug warmer is a practical (yet much needed) gift for any coffee lover! With a four-hour timer, his coffee will stay at peak temperature! With three temperature settings and an auto-off, there is no need to give this devise a second thought.
Dad or Grandpa will be able to enjoy the perfect cup of coffee or mug of soup any time of the day.
4. Cozy Alpaca Therapeutic Socks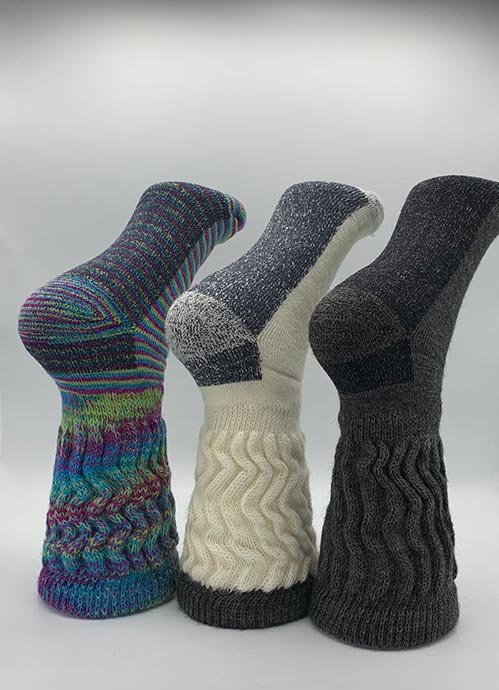 These socks are made from snuggly alpaca fleece and are so comfy and warm. Choose from three colors and four sizes—a lovely accessory for those cold days or nights.
Make Grandpa or Dad feel special with these handmade therapeutic socks! Not only stylish, these socks are recommended for anyone with circulation problems. Win-win!
5. Personalized Hanging Tractor Barn Sign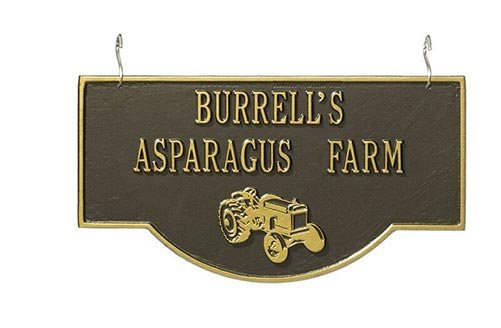 These customized, made-to-order signs are always a winner. Honor that hard-working farmer in your life with this cast aluminum double-sided hanging plaque! Each one is personalized with a name and text.
Imagine your dad or grandpa with a look of pride on his face. This is a sign that is sure to be a conversation starter!
Choose from four different finishes, and you can add a bracket too. How cool is that!
6. Fishing Rules Sign
A cute list of rules for the fisherman in your life!
A nice addition to your den or even garage. Let everyone know the rules before you take them aboard your boat! As your fisherman knows, it's hard enough to come up with his own "fish story," don't ask him to make one up for you too.
Related: 10 Perfect Fishing Retirement Gifts
7. Personalized Mug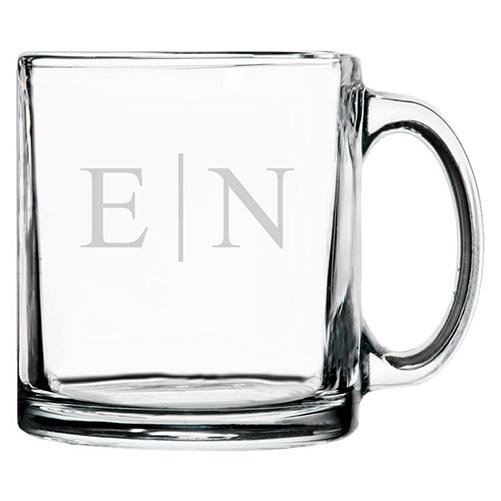 Our personalized coffee mug is just right for that coffee connoisseur in your life.
This classic mug adds style to any breakfast event! Your man will enjoy this coffee cup filled with a delicious brew every single day.
Personalize with your loved one's initials. The etched area is 2-1/2″ wide x 2″ high on one side.
8. Air Plants
Air Plants are healthy plants from Central and South America that don't require soil to grow. An ideal plant for someone that does not have a "green" thumb. (If you do then I am green with envy!)
The only care these hardy plants require is a twenty-minute soak in water once a week. These tiny plants don't even need direct sunlight. What could be an easier way to grow plants?
9. Best Dad Personalized Bird Feeder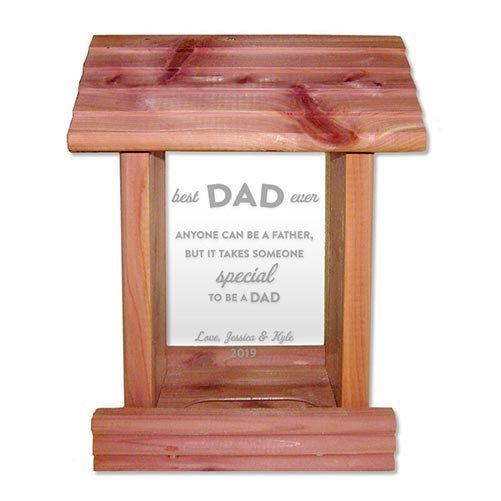 Each "Best Dad Ever" birdfeeder is made from aromatic cedar! The heartfelt quote, "Anyone can be a father, but it takes someone special to be a Dad," is included on the acrylic window. Don't forget to add your message to make it extra special!
This is a gift he will treasure and appreciate for years to come.
10. Day of the Week Clock
This novelty clock is a great way to know the day of the week. Dad will never lose track of the day again! Relaxation should be kept track of by the day, not the hour.
The Day Clock is a fit in any home and any décor. This classic look is made from pine and measures 9.5 x 1.63 inches.
10 Creative 90th Birthday Party Ideas
Plan a dinner party – Fill the menu with their favorite foods and dessert. Include all the friends and family that can make the occasion. Your birthday man or lady is sure to love it.
Make a unique birthday cake– Why stick with traditional? After all, your loved one is unique; make their cake just as "different" as they are.
Schedule a birthday photoshoot-Your loved one only turns 90 once! Capture the fun with a professional photoshoot.
Grandkids and birthdays– Have the grandchildren make a 90th birthday card, pick some flowers, or help with decorating for the party.
Make a photo album- Put a photo album together with pictures from your loved one's childhood right up until today.
Throw a party– Throw a blowout of a party. Invite anyone and everyone you can think of. Gifts are required to attend. No one deserves it more than someone who has made it to 90.
Check off a bucket list item- This is the perfect time to fulfill any "un-finished" fun. Find out what he/she has always wanted to do but never got around to doing.
Have the president send a birthday card- This is sure to bring a smile to your nonagenarian's face. It takes at least six weeks' notice, so make sure to give the president plenty of time!
Give 90 small gifts- Instead of one large gift, have grandma or grandpa enjoy opening 90 gifts. They can even ask the grandkids to help them.
Decorate their yard- Surprise them in the morning with their yard decorated for the much-anticipated celebration.
It's good to remember that the most important gift any senior wants is your time. Spend as much with your mom, dad, or grandparents as possible. Take a burger and fries over to their house and watch a movie. Order take-out, play checkers or do a puzzle. After all, they won't be around forever.
Read Next: 90th Birthday Wishes & Cards