Seventy is a milestone birthday if we've ever heard of one!
They're young enough to still want to ride the rides at Disney Land, but old enough that everyone leaves them alone and lets them nap through dinner.
Harmony at its finest.
When your special someone is turning seventy, what do you give them? This is one of those special occasions that calls for an incredible gift. Well, we just so happen to have some great ideas for the perfect 70th birthday gifts.
We'll do our top ten best gifts first, followed by ten fantastic 70th birthday gift ideas for women, then ten more for men. We've done the legwork for you, so you get to just sit back and scroll on.
10 Best 70th Birthday Gifts
Our website is supported by our users. We sometimes earn a commission when you click through the affiliate links on our website. See our privacy policy & disclosures for more information.
1. Personalized Family Tree Canvas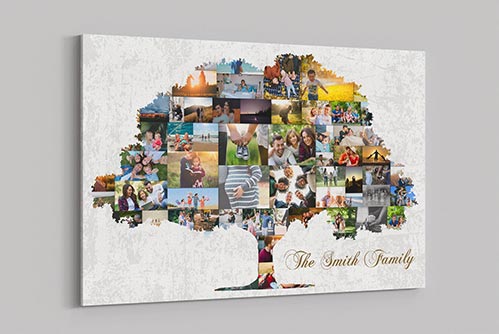 Preserve your family history before it's forgotten with this personalized family tree gift.
This canvas photo collage print will become the ultimate conversation starter because is one of our most unique 70th birthday present ideas. It will make the most nostalgic (yet not sappy) of special gifts for 70th birthday.
2. Custom House Portrait Painting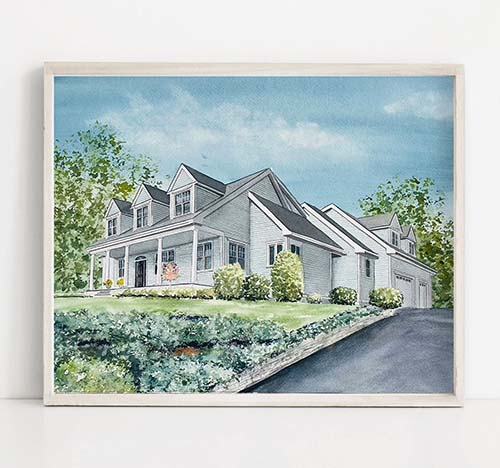 Whether they've lived in the same house all their life, just bought their dream retirement home, or have a precious photograph of their childhood dwelling, this custom house portrait painting is a unique 70 year old birthday gift idea that keeps on giving.
Every time they walk by the wall where it's hung, they'll be reminded of all the sweet memories of home.
For a more affordable alternative, get a plaque engraved with a photo of their favorite house.
3. History By Mail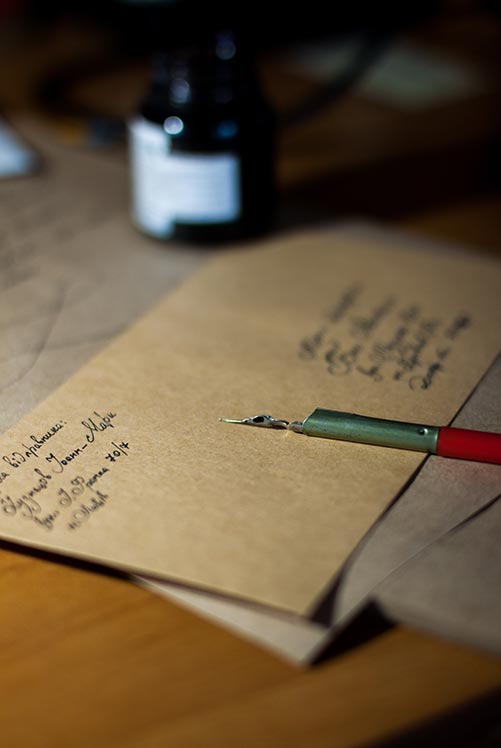 Everyone loves getting mail, especially when there's something in the mailbox besides a new bill. Or something unintelligible about changes to their Medicaid plan.
For your history buff, this subscription is just the ticket and such a special gift. They'll be whisked away each month with intriguing reproductions of historical documents, historic newspapers, and so much more.
Now they'll always have something new and interesting to talk about with family members at the next gathering.
Related: 21 History Buff Gift Ideas
4. A Trip They'll Never Forget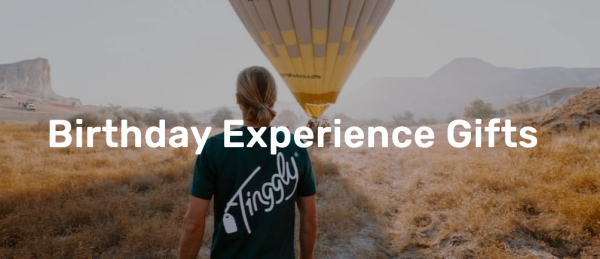 Maybe she's always wanted to see the Smokey Mountains topped in snow. Perhaps he's always wanted to find out for himself if the Virgin Islands are all they're cracked up to be (we're pretty sure they are).
Well, then give them the gift of a great get away! There are so many exciting and relaxing trips to experience, and there's certainly one just right for them.
Tinggly is a perfect birthday gift opportunity you don't want to pass up!
5. Hold On! Mug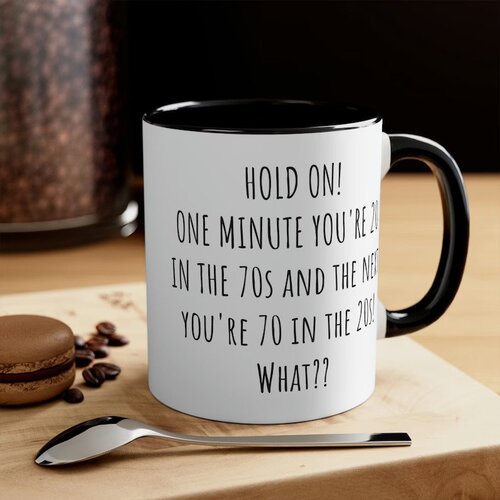 If I had a penny for every cup of coffee I saw my grandmother consume, I'd be a millionaire. One thing is for sure, the java consumption don't stop at retirement!
This funny mug will have them both smiling and rolling their eyes in reluctant agreement. But hey, at least bellbottoms are gone. That much we can all be grateful for. For now…
6. Grow Anywhere Meyer Lemon Tree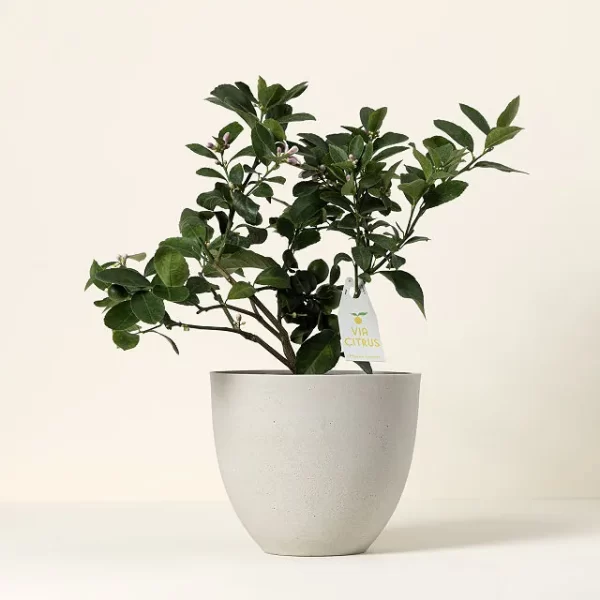 Ask a 70 year old what they want for their birthday and you're sure to get the same answer: "Oh, I don't need anything."
For the person that is exceptionally hard to shop for, look no further. Rather than just giving them "something" give them something to do! And eat… They can spend sunny afternoons tending this sweet little tree, and reap the benefits of its delicious fruit.
It's a 70th birthday gift that will live for (practically) forever, and is sure to bring a smile to their face.
More inspiration: What to Do About Gifts for People Who Have Everything
7. 70th Pop-Up Keepsake Card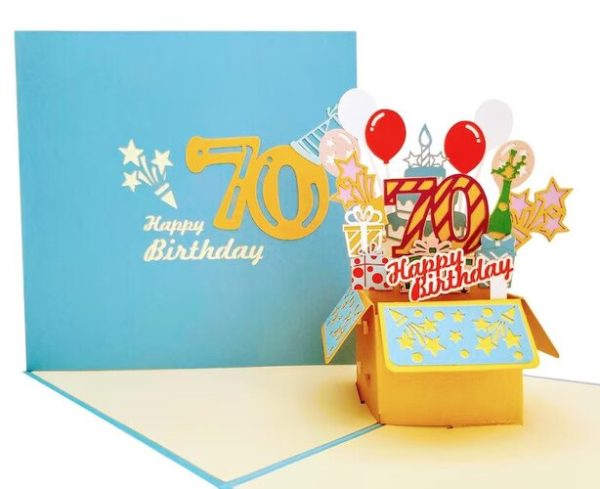 This pop-up card is a great birthday gift all on its own! Don't bother spending thirty minutes in the grocery store card aisle trying to pick the best of three bad cards… No, pick this 3D piece and wow them with your thoughtfulness.
It makes quite the celebratory statement, and it's so pretty they'll want to tuck it away as a keepsake once they're done displaying it.
8. Monthly Club Subscription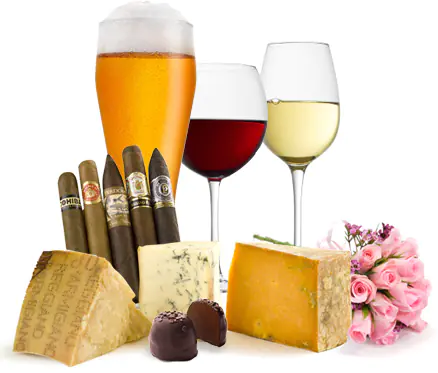 Do they love wine? Flowers? Chocolate? Cheese? Then how about gifting them a monthly club where they can receive an endless variety of their favorite goodies delivered right to their door! A welcome twist on a traditional gift, subscriptions are a great option for your birthday guy or gal.
Pick from one club, or create a personalized mix of several to cater to their tastes. They'll love being surprised by this excellent gift that keeps on giving.
9. Personalized Comic Book Cover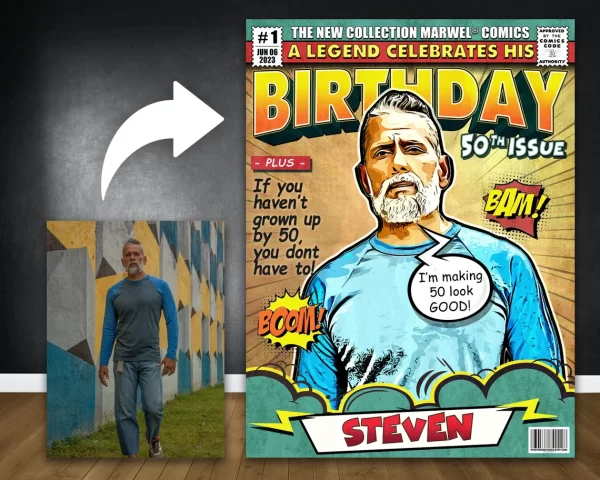 Help them celebrate their awesomeness with a personalized birthday comic! Whether or not they are a comic or super hero fan, they're sure to love this.
Make them come alive with a favorite photo and custom text, and you'll surprise and charm them with these one-of-a-kind 70th birthday gifts.
10. Personalized Keepsake Box for Their Memories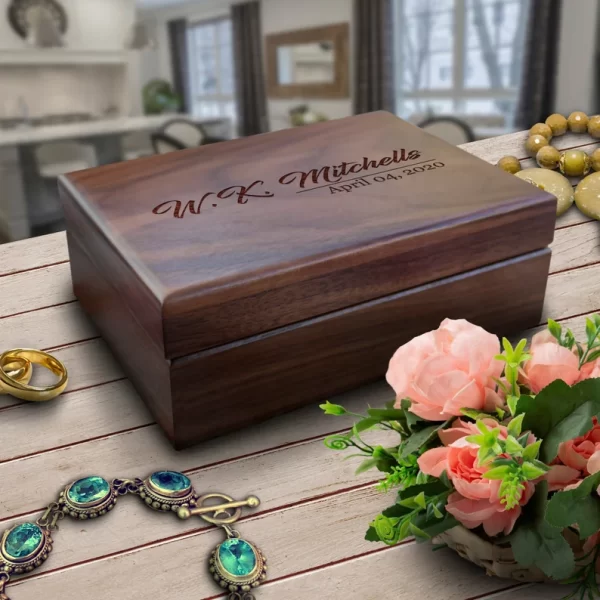 Everyone has precious and priceless items that need their own space. This personalized keepsake box is just the thing for those mementos!
Whether you add in some of your own before gifting, or let them fill it up with whatever they like, they'll be enchanted by this stunning gift with such a personalized touch.
Related: 100 Inspirational 70th Birthday Wishes
10 Best 70th Birthday Gifts for Women
Thoughtful and meaningful 70th birthday gifts designed specifically for women.
1. DIY Gift Basket or Birthday Celebration Gift Basket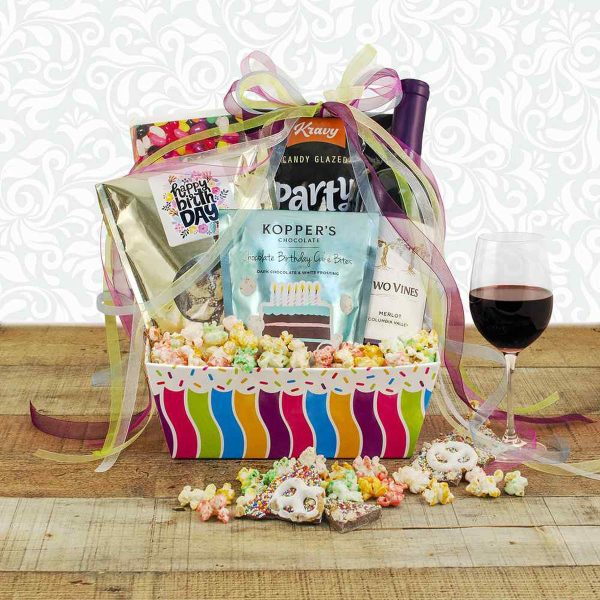 Here's a fun idea that you can personalize infinitely by her hobbies and likes.
You can create a DIY gift basket: From the Arts and Crafts (knitting needles, glitter, glue gun, jewelry making, gift card to JoAnne's) to the Baking Basket (a cookbook, utensils, cookie mix, hot pads, apron) to the Handy (tool set, tape measure, coveralls, utility belt) to the Relaxing (popcorn, DVDs, chocolate, bottle of wine), the possibilities are endless and so personal.
Or, if you're looking for something that's already put together and ready to go, help them celebrate with a packed out Birthday Celebration basket! Filled with cakes bites, popcorn, red wine and more delectable goodies.
2. Book Nook Reading Valet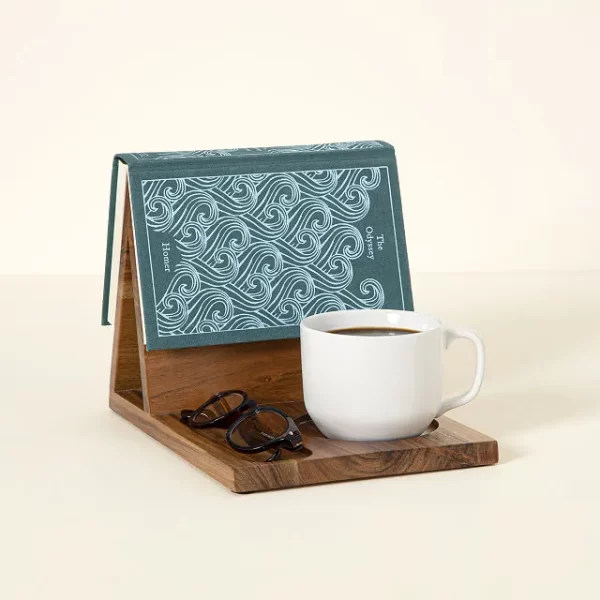 For the lady who loves to read, why not go with this cute book nook valet!
It not only holds her place in her current read, but also her glasses and cup of tea or java! Where has this been her whole life? It will certainly end up being one of her favorite gifts.
3. Forever Rose Birthday Gemstone Roses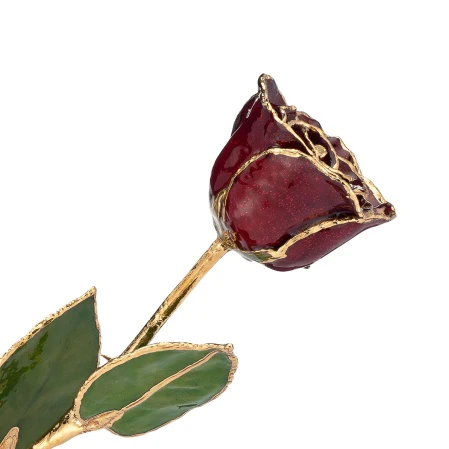 This is a classy gift that will catch her eye and her fancy. Not only are they handcrafted from real roses, but these gorgeous rose sculptures will look amazing on her bookshelf, coffee table, or at her bedside.
It's one of our favorite 70th birthday ideas because we can just about guarantee she doesn't already have one!
With this particular rose, you can pick the corresponding gemstone color for her birthday month. An ideal choice for a lady who loves flowers.
4. Seven Rings Necklace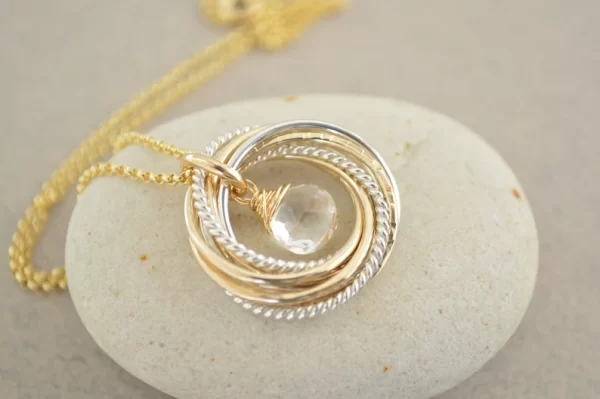 Who wouldn't want to be the recipient of this great 70th birthday gift? This gorgeous pendant necklace is made to dazzle her with delight.
Made up of seven beautifully entwined silver and gold rings representing the seven decades of her life, the piece is finished off with her birth gemstone and either a silver or gold chain. She'll want to wear this perfect present every day!
5. Just For You Willow Tree Figurine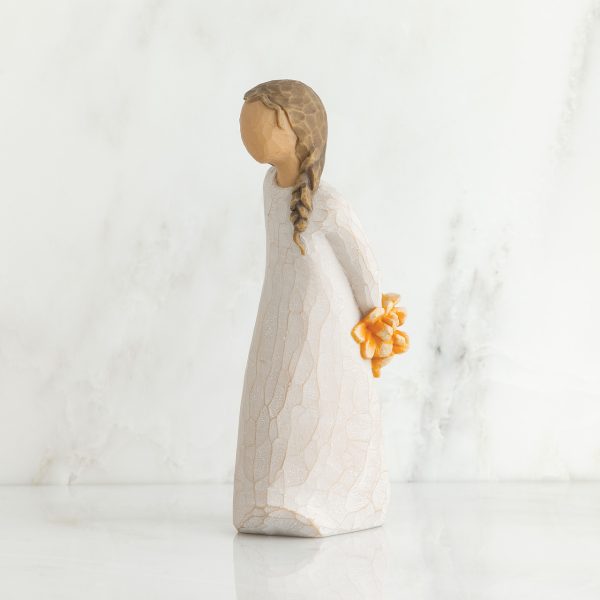 A gentle reminder of your love, this beautiful figurine from Willow Tree will brighten up her table or bookcase with handcrafted style.
Aptly named "Just For You," she'll be delighted with this thoughtful gift on her seventieth birthday.
6. Carved Rabbit Walking Stick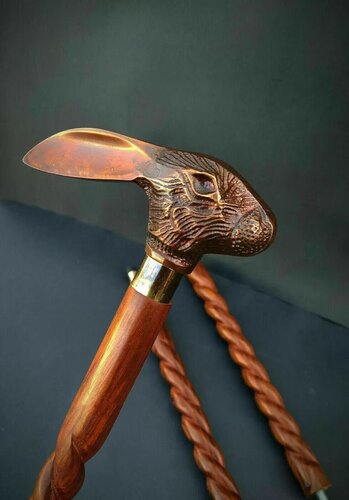 It's more important than ever to stay healthy at the amazing age of 70, but she may be needing a little more support than she used to. So why not do it in style with this carved vintage rabbit walking stick?
The only downside is that she'll have to get used to being asked day in and day out, "Where did you get that?"
Sure, it's one of the more unusual 70th birthday gifts for her, but that's what makes it cool!
7. Hello 70 Sweater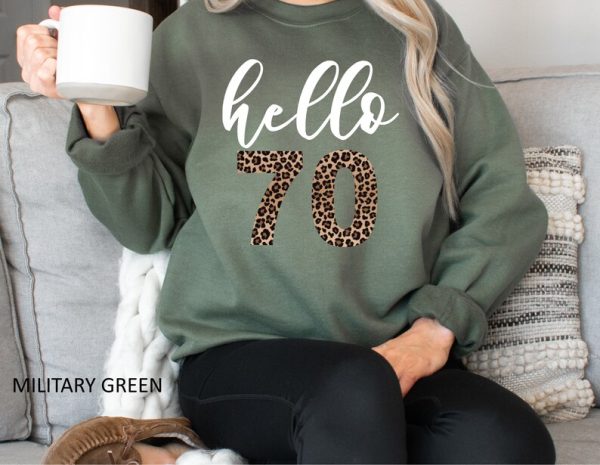 This cute and cozy sweatshirt is sure to become her new favorite! Super soft and available in seven beautiful colors, it's the perfect addition to her existing wardrobe.
Whether she's running errands, meeting friends for coffee, or just staying home, this versatile sweater is just too great of a pick.
8. My Life Story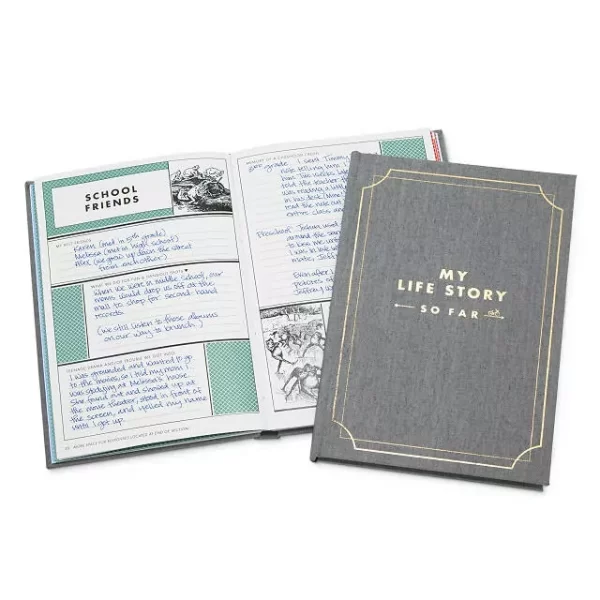 Because a fabulous life is worth documenting!
This fun "My Lifestory" journal is full of great prompts and cute designs to lead them through documenting all of their favorite life moments and events.
A fun gift for the birthday girl, and for the whole family!
9. Birth Flower Necklace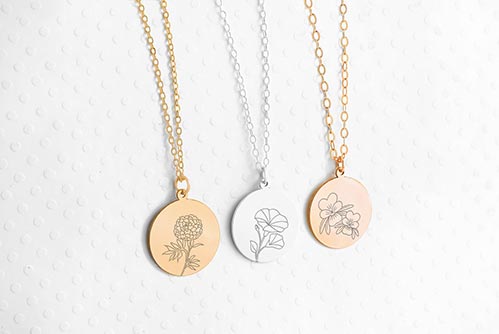 Show her that you not only remember her birthday, but you even know which birth flower is hers with this pretty necklace.
This lovely piece will really make her feel special. And of course, she will always think of you whenever she puts it on.
10. Happy Little Herb Planters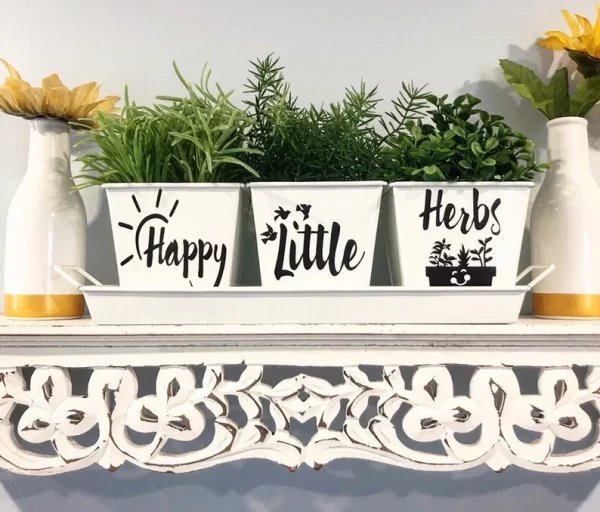 Chances are she's already in retirement or, if not, she's really close to it. What does that mean? It means that she now has time for the hobbies she had to put off for all those years.
Hello Happy Little Herb Garden! These adorable planters are perfect for the shelf or window garden she's always wanted. She can pick whichever herbs are her favorite, or fill them with ornamentals if she prefers.
10 Best 70th Birthday Gifts for Men
1. The Bacon Crate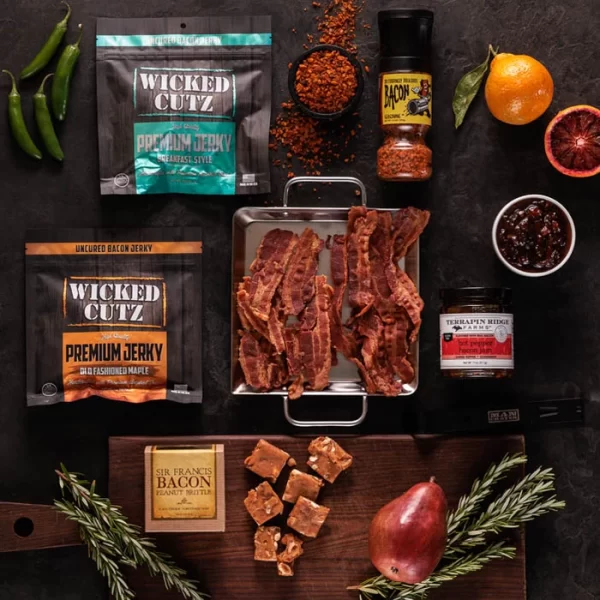 Yes, you read correctly. An entire crate filled with the most delicious bacon varieties and bacon flavored products.
Packaged in a rustic crate, this is one choice of unique 70th birthday gifts that will intrigue both his curiosity and his tastebuds. From salty bacon jerky to sweet peanut brittle, this has something for all his cravings. He'll love you almost as much as he loves the bacon!
2. Arowana Box Opener Keychain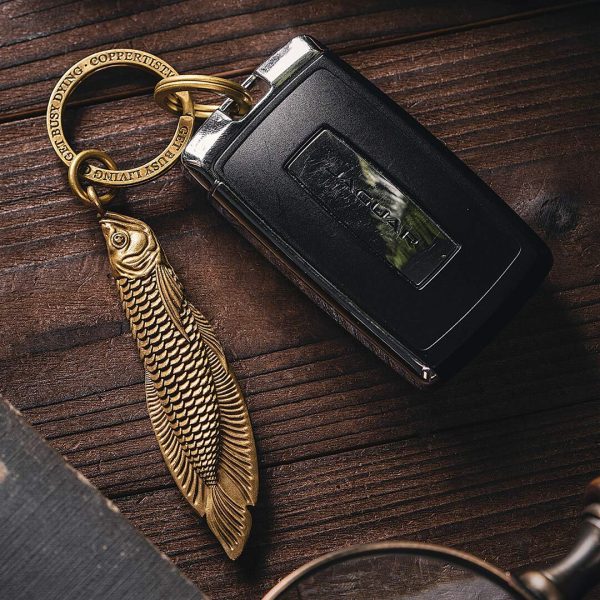 Now someone was thinking! This beautiful brass keychain is more than just eye candy for his keys. It's also a fully functional box opener! No more hunting down a kitchen or utility knife every time a package arrives. No, Siree, this has got him covered.
And it's just so pretty, don't you agree?
3. Personalized Leather Portfolio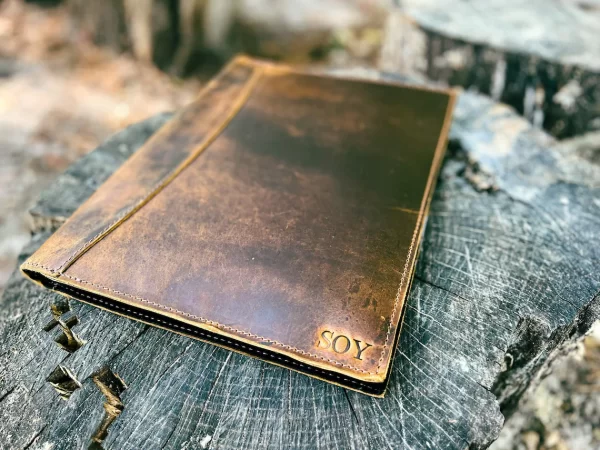 This classic style leather portfolio is made even more "his" by being personalized by you. It's generous legal size provides ample room for tucking away all of his planning necessities.
Whether he's the doodler type, the artist, the dreamer, the poet, or just the list-maker, this portfolio might just become his constant companion. He might fill it up posthaste, so better order some extra notepads!
4. Shiatsu Massager
It's the gift he's always wanted but never bought for himself!
It's the gift he's always wanted but never bought for himself!
This clever back, neck and shoulder massager will get way more use than even the most practical gift we can come up with. He can melt away the tension of the day and massage his way to health and happiness.
We also love how portable it is! No need for special chairs or setups, it goes wherever the birthday boy goes. Maybe snag one for yourself while you're at it.
5. Personalized Watch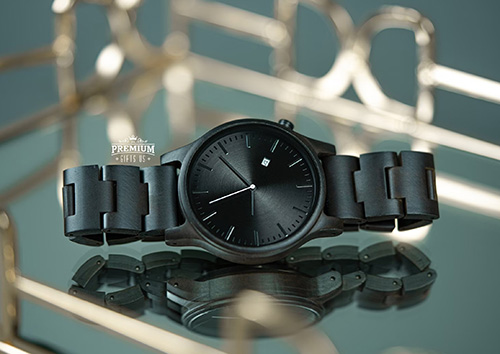 It's milestone birthdays like this that call for beautiful, classy gifts that go beyond your usual present ideas. This gorgeous watch is far from usual and oh-so classy!
Beautifully crafted from a rare, grained wood known as African Blackwood, this band combines both classic, rugged charm and a contemporary appeal. No matter where he roams, he'll love sporting this quality time piece.
6. Best Dad Personalized Bird Feeder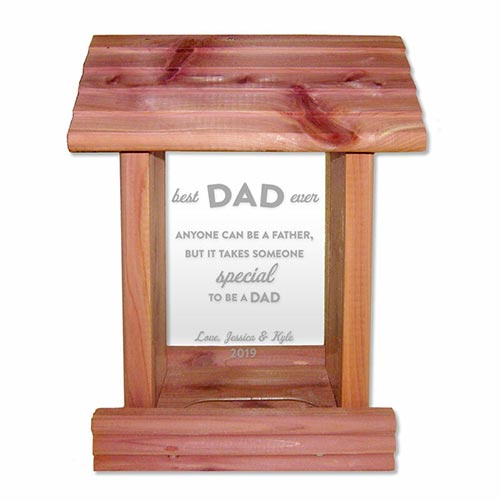 If the special guy you're shopping for happens to be your dad, then this is the gift for you! Even if he is the strong, silent type who won't admit it, he loves being told (and having everyone else read) that's he's the best dad ever.
Sure, you could say it in a card, but why not engrave it on this personalized bird feeder?
Handcrafted in the USA, there are plenty more styles and designs available here.
7. Whiskey Set Gift Crate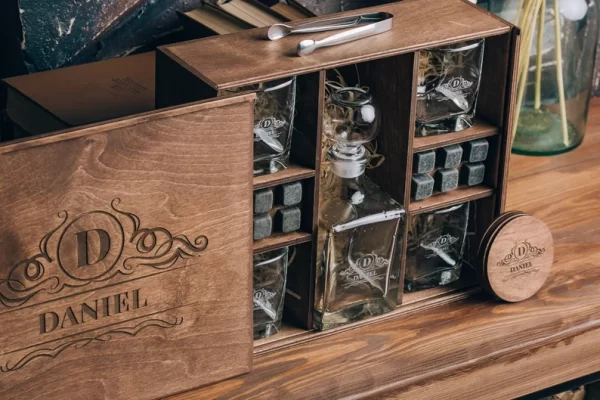 If there's anything more timeless, classic, and classy than a good whiskey, it's him. Remind him of that fact with this whiskey crate gift set and watch him become the new George Clooney.
Completely personalized just for him, this great set includes the decanter, four glasses, whiskey stones and coasters.
8. Plant a Tree in His Name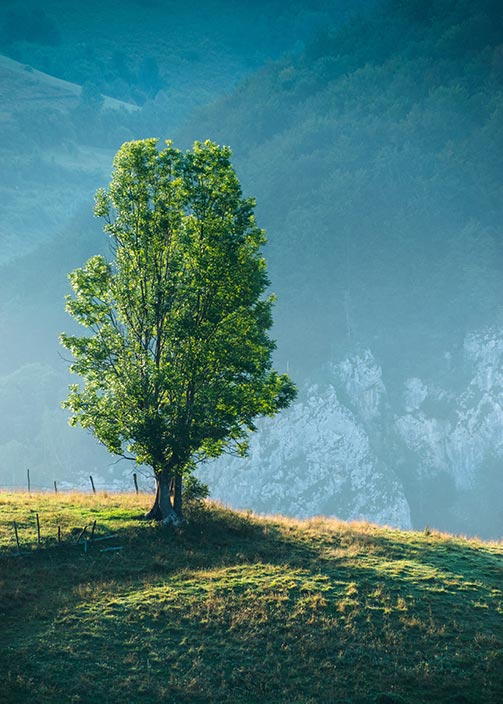 For the nature lover, gardener, arborist in your life, planting a tree in his name will be the perfect gift.
It's thoughtful, practical, and caring all at the same time. And it would never be considered a "waste of money" by anyone, because it helps restore the forests and care for the earth.
A wonderful choice of 70th birthdays gifts for your birthday gent, or anyone really!
9. Personalized Society Vintage Plaque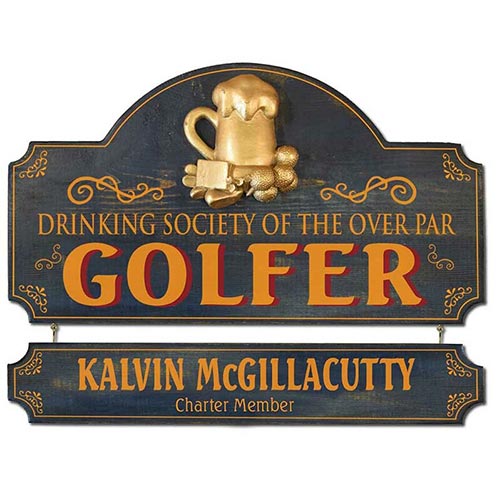 For golfers who drink (and don't they all?!) this vintage-style Personalized Golfer's Drinking Society Plaque makes a delightful birthday gift.
The sign is custom made from furniture-grade wood right here in the USA and can include the optional hanging name board to make this a uniquely custom gift.
10. Wooden Tall Ship Kit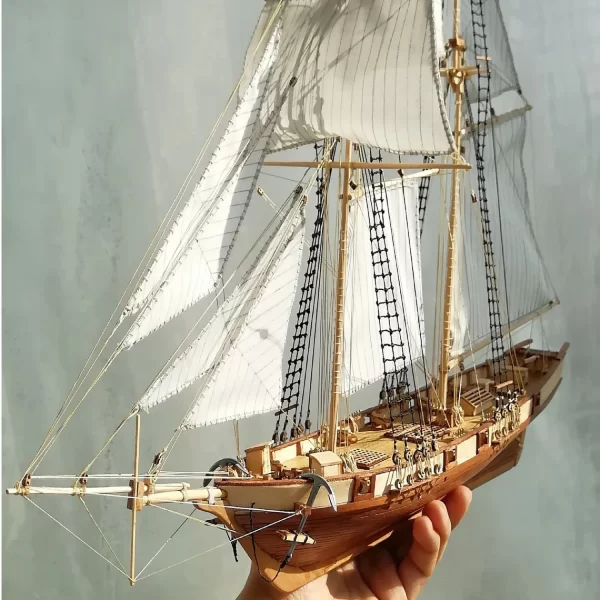 For the woodcraft, sailing or nautical history lover comes this fantastic tall ship model. The 1/96 HARVEY Battleship model is a scaled replica of the original 1847 tall ship.
While the finished product is something to definitely look forward to displaying, there's no need to rush! The assembly of this beautiful ship is more than half the fun.
11 Creative 70th Birthday Party Ideas
As we all know, seventy year olds love to have fun. Try and keep up with one of these fabulous birthday bash ideas!
Host a '70s Party
The seventies were a swinging good time and it's time for a comeback. Have your guests dress in '70s fashion (bell bottoms and polyester), give prizes for Best Dressed, play '70s music, and have a hippy-style, tie-dye cake.
The point is, we're celebrating all things '70s.
Have a Reunion
Whether it's family members or friends or both, seventy is a monumental milestone and deserves an epic party with plenty of pre-planning!
Secure a large house or rent some RVs for your guests. Whether it's at the gym of their old high school, or at a destination location, it's time for nostalgia and memories.
Don't forget a slideshow of photographs!
Have a Black & White Party
The best movies aren't even in color so go with that theme. Think Charlie Chaplin, Humphrey Bogart, Lauren Bacall, and Alfred Hitchcock.
Suits and ties, little black dresses. Finger foods, and cocktails. It's time to get swanky and sophisticated!
Celebrate Their Heritage and Ethnicity
Serve food from the region they were born in (bonus if you have family recipes you can recreate), play music from their country, have photos and décor that bring to mind their place of birth.
Include a few words or expressions on the invitations in their native language as well!
Birth Year Themed Party
Research what was big in the '50s since that's when your newly seventy year old was born, and go with that as a theme.
Roller skates and poodle skirts, hair pomade and fast cars, Jello molds and milkshakes, this is one party for the ages!
Have a Luau
If your seventy year old loves all things Hawaiian, just go with that!
Drape your guests with flower necklaces and decorate with Hawaiian decorations (typically found easily at the Dollar Store). Have drinks served in coconuts, and maybe even look into roasting a pig!
Have a Destination Retirement Party
Whether they're retired or not, chances are they've dreamed about a destination to put their feet up at. And so have all of their guests!
Pick Florida and have pink flamingo yard ornaments, socks with sandals, and a round of mini golf, or pick an island local, complete with Bermuda shorts, tropical drinks, and conch shells for the guests to take home.
Have a Las Vegas Party
Let's face it: senior citizens know how to party! Go all out with a poker table, craps table, official (looking) blackjack dealers, cocktail waitresses, and some jazzy entertainment in the form of a band or singer.
Gone Fishin' Party
Host at a nearby campground or day park so there really can be some actual fishing involved, plus folding chairs, sunscreen, snacks, drinks, and of course, a big fish fry to round out the evening.
Related: 21 Best Fishing Gifts
Have a Tea Party
After so many years of meh birthday parties, go all out with an English themed tea party.
Have tiny appetizers like cucumber sandwiches, petit fours, and scones, and of course, don't forget all sorts of tea selections. Dress up. Don't forget the hats!
Host a Prom!
Okay, your party guests may not own their original prom dresses and suits from back in the day, but like they said, "everything old is new again." You'd be surprised at how easily you can find your fashions coming back at the thrift shops.
Make sure to research ahead of time what songs were #1 in the year of their high school prom and make a swingin' playlist for everyone to dance the night away.
More Inspiration
Still looking for that perfect gift? Why not try a…
Read Next: What to Write in a 70th Birthday Card