Gifts can be tricky, especially for a pre-teen.
We've taken the hard part over for you and compiled a list of some great gift ideas that straddle the two worlds of a ten year old: Still a child, yet yearning to be in that cool-kid teenager stage.
Take your time looking this list over; you will be sure to find at least one gift to suit your 10-year-old. Can't decide? Give more than one!
Best Gifts for 10 Year Olds
Our website is supported by our users. We sometimes earn a commission when you click through the affiliate links on our website. See our privacy policy & disclosures for more information.
1. Best Overall: Kid-Friendly Phone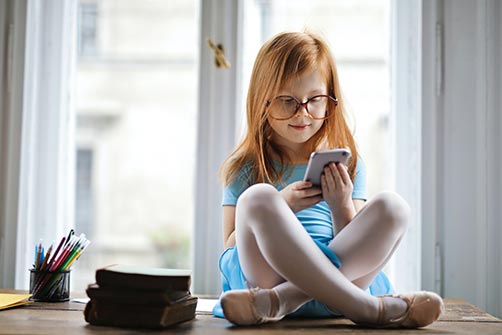 The Gabb phone is specifically designed for kids. Easy and safe to use.
There is no internet, social media, or games, just the essentials to keep your child connected and productive.
Features include:
Text, call, and contacts
Camera, photos, video, sound recording
Music and radio, with Bluetooth connection
Calendar, calculator, clock
No app store, games, or social media
Kids and teens with a Gabb Phone live life outside the screen. They are free from the pressures and distractions.
And best of all, no cyberbullying or screen addiction. They love how the phone helps them to do real stuff in the real world.
Editor's note: We got one of these phones for our daughter, and it's exactly as advertised. The best part is there are no requests to download this or that app, as it is not even possible (there is no app store). This service turns the phone back into a tool, rather than letting it default into an entertainment center.
2. Best 10 Year Old Gifts for Boys: Instant Camera
The Fuji Mini 9 camera provides high-quality instant photos in just over 90 seconds. So, imagine the fun your boy will have capturing those fun times with his friends! The perfect picture size for sharing.
This camera will make memories to be cherished forever.
3. Best 10 Year Old Gifts for Girls: Sleepover Party Game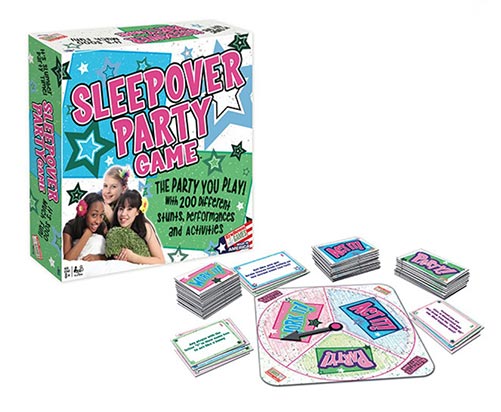 Get those sleeping bags ready and turn on the lights -The fun is going to start because it's time for a sleepover party.
The giggles and fun will start with this party game. There are over 200 stunts, performances, and activities included.
Spin the spinner to pick one of the three categories – Act It, Work It, or Party. Your girls will enjoy being silly, singing, dancing, and acting out the challenges they are presented with.
Make a lifetime of memories at the next sleepover.
4. Best Books for 10 Year Olds: Percy Jackson Box Set
Percy Jackson is a favorite of girls and boys alike.
Your kids will accompany the son of the sea god, Poseidon, and his other demigod friends. They will go on a series of quests that will face monsters, gods, and conniving figures from Greek mythology.
They'll have fun learning mythology and getting acquainted with Percy.
A delightful gift your kids will prize.
5. Best Backyard Toys for 10 Year Olds: Solar Balloon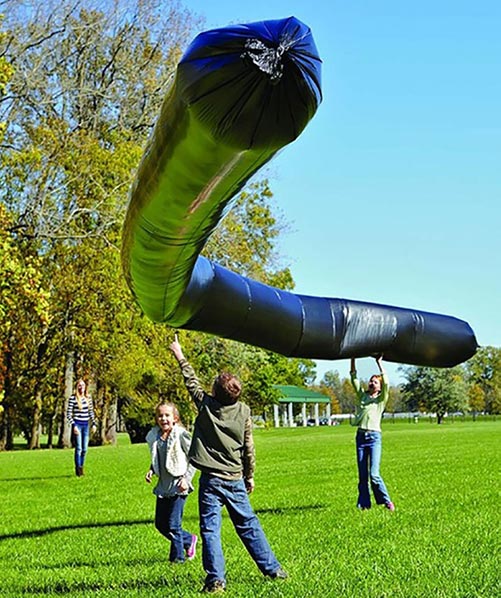 Get your kids outside and moving. Experience the power of the sun with a balloon that scientifically floats.
Fill this 50-foot balloon with air. Then, as the sun's rays hit the dark surface of the balloon, heat is absorbed, and the air inside begins to warm up. Since warm air is less dense than cool air, the balloon begins to float higher and higher.
You'll be turning scientific learning into fun.
6. Best School Gift for 10 Year Olds: Personalized School Supplies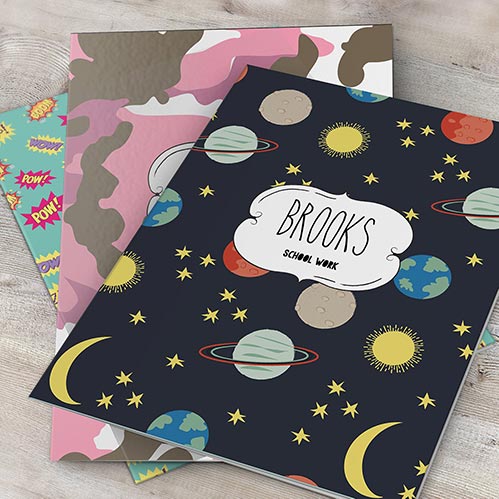 These hand-made personalized pocket folders are perfect for staying organized in school.
Personalize your child's name and subject on the front of the folder, and watch their delight as they unwrap their very own school, craft, and writing supplies.
These standard-sized folders are stylish, fun, and just plain cool!
7. Best Crafting Gift for 10 Year Olds: Mosaic Art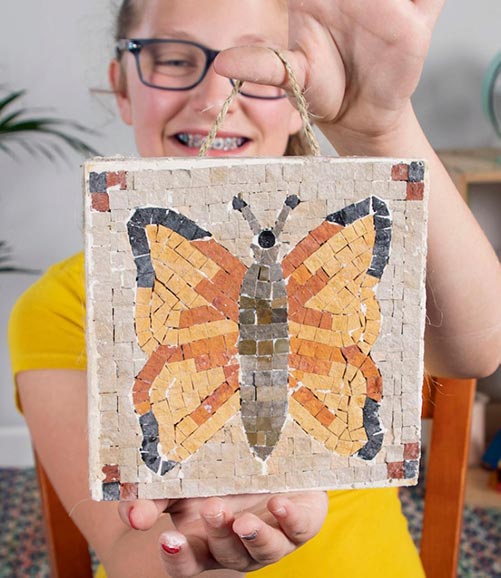 This fantastic kit includes all your child needs to make their mosaic. First, they need to follow the template and glue the stones in place. Easier to make (yet more creatively expressive) than a jigsaw puzzle.
A real mosaic artist has perfectly cut the natural stones from Tunisia. Children will discover just how easy and fun mosaics can be.
8. Best Outdoor Gift for 10 Year Olds: Tactical Bracelet
This paracord bracelet is perfect for the camper or hiker! The bracelet is a survival kit. It is complete with important survival equipment such as LED light, fire starter, call card tool, whistle, compass, and more!
Not only will your child feel safe, but you will feel safe, too, knowing you provided this quality tool.
If your kids like the outdoors, this is a great gift.
9. Best Gift for Music Loving 10 Year Olds: Guitar Lessons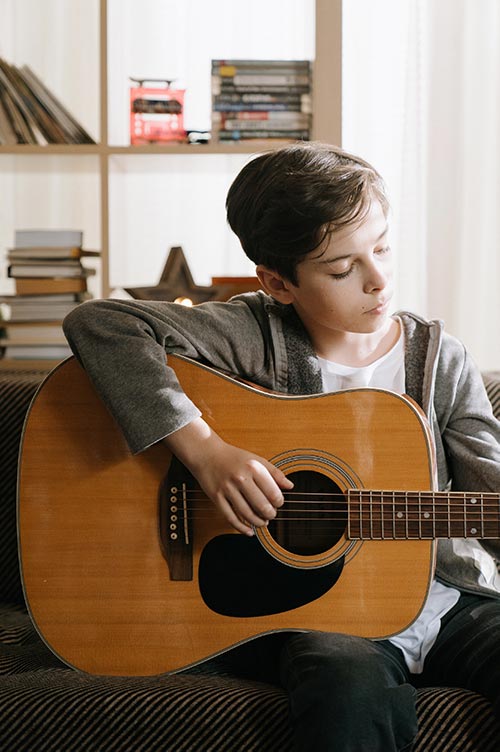 Playing guitar can be a daunting task for beginners, especially if the guitar is too big for little hands.
Loog solves this problem by making three-string guitars in suitable sizes. With this guitar, your kids can play songs on day one. They will be feeling rewarded and encouraged to keep on playing and learning.
This music learning system allows a smooth transition from a three-string to a six-string guitar. The ideal gift of music for the beginner!
10. Most Meaningful Gift for 10 Year Olds: Expressive Figurines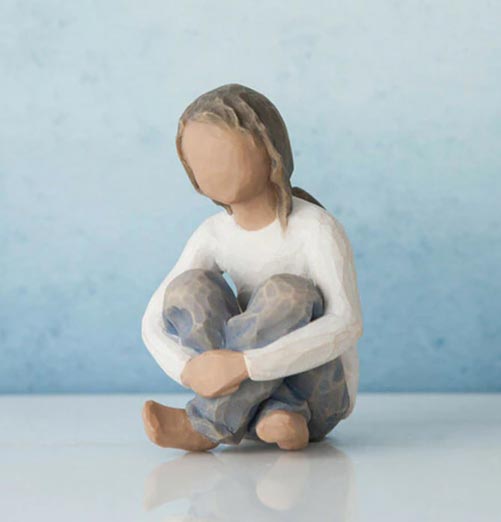 This cute statue represents a spirited little girl. She is probably contemplating how to solve life's biggest challenges.
Willow Tree has great figures to start your little one's collection. These statues are sure to bring a smile to her sweet face.
11. Best Christmas Gift for 10 Year Olds: Personalized Lamp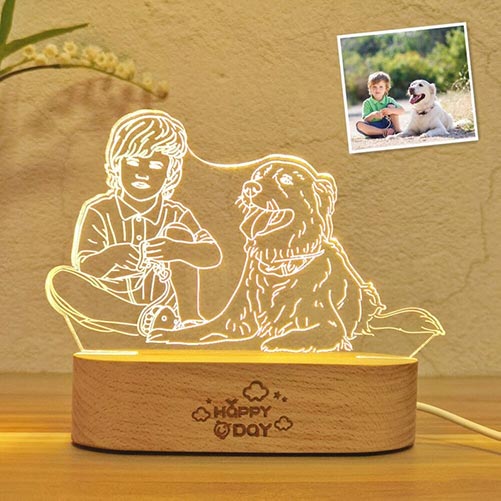 This is a hand-made, customized 3D lamp. Show your love by having your child represented on this unique piece of art. You can add a small note on the wooden base of the light too.
Works great as a night light or a cute decoration.
10 More 10 Year Old Gift Ideas
All sorts of gifts for all sorts of kids!
12. Build Your Own Video Game Kit
If they are a little game developer in the making, then this is the perfect choice for them! This slick kit from Bloxels allows them to design, build, and even publish and play the video game of their making.
All without coding, too! That can wait until they're in, like, high school at least. No need to rush things. They'll have an absolute blast bringing their ideas and characters to life.
13. SmartLab Natural Lip Balm
Your birthday girl can create her very own line of lip balm. This kit comes with everything she needs to create lip balms and lotion bars for herself and her friends.
Just the right size to carry in a pocket or purse.
Make science fun and discover the science behind smooth lips!
14. 10th Birthday Newspaper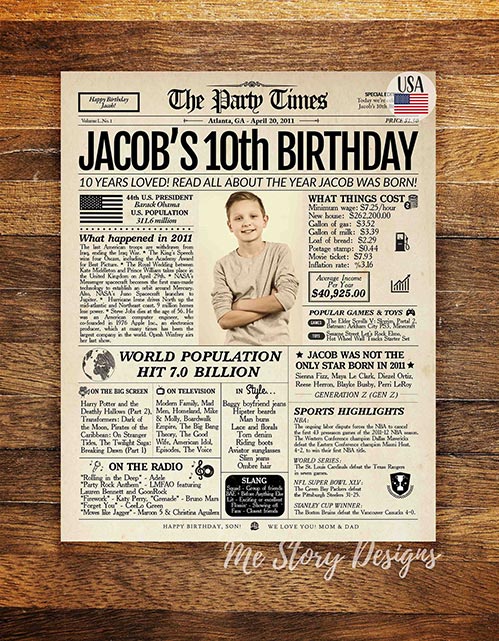 Your child will be front-page news on this newspaper poster!
This hand-made poster is a cool way to wish that special 10-year-old a very Happy Birthday. They'll feel like a celebrity.
15. Ant Jungle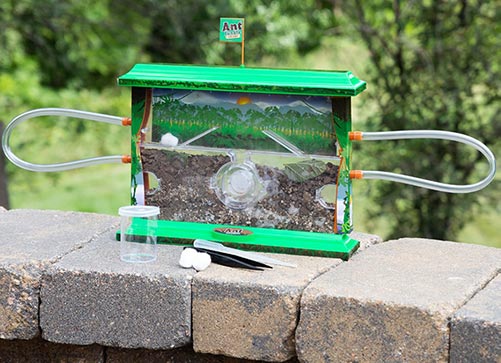 Get your child the ultimate ant farm.
Your kids will watch as their ants build tunnels that connect all the different openings, wind around the food maze at the center, and haul supplies across the bridge.
Included with this exciting adventure are easy instructions for preparing food, providing water, collecting, and taking care of ants.
16. 3D Coloring Puzzle
These 3D art coloring puzzle sets are so nifty. Your birthday girl or boy will have hours of fun coloring and assembling this animal art!
This fun set comes with four puzzles and twelve water-soluble markers. This will get those creative juices flowing.
17. Real Construction: STEM Robot
This super cool robot is the perfect gift for a 10 year old. It teaches engineering skills from an early age to ensure that your child is able to get creative and practical at the same time. Constructing a working robot will put a smile on his or her face.
The little one will only need to follow the step-by-step instructions to get started. It should not take a long time for him or her to build this awesome solar robot. This STEM solar robot could inspire your bundle of joy to pursue a career in engineering in the future.
18. Interactive Anatomy Figure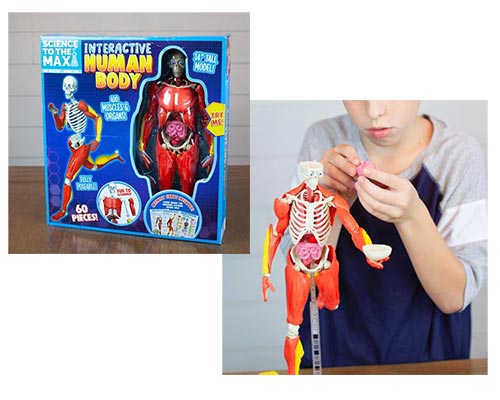 This is a fun way for your child to learn about the human body. They will discover interesting facts about the way their bodies work.
The human anatomy STEM toy will challenge your child and ignite their natural curiosity.
Standing at 14" tall, it comes with full articulation.
Editor's note: That's my 10-year old building this in the picture. It's a fun puzzle, and disingenuously educational to boot!
19. Kids Against Maturity Board Game
Fun family game night with "Kids Against Maturity" board game. One game set includes 500 question and answer cards and a storage box.
Silly but age-appropriate toilet humor can be enjoyed by all ages. Those who don't appreciate flatulence jokes may not approve. Any cards you disapprove of can also simply be removed.
One thing is for sure; it will get your kids away from their phones and video games for a hilarious night of family fun!
20. This Girl is Now 10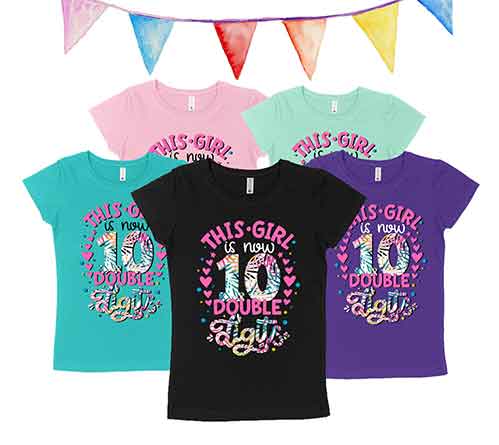 Celebrate those "double digits" with this stylish T-shirt. Let everyone know she is fast approaching the teens.
With six vibrant colors to choose from, she is sure to get her favorite!
Make it extra special by adding her name to the back of her new T.
21. Personal Daily Journals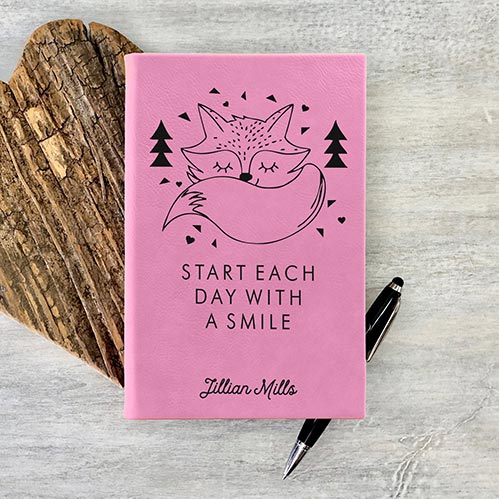 Add the birthday girl's name to this leatherette journal. Her journal has 112 lined pages and a black satin ribbon bookmark. She'll enjoy writing out her thoughts, poems, or even sketches. Let her creativity come to life.
You can choose from twelve great colors.
More gifts like these:
10 Year Old Party Ideas
Throw an art party. Provide art supplies (painting, crafts, collages, sculptures, etc) and have everyone create their own work of art! Bonus: It will serve as their take-home party favor.
Have a movie party. Get a projector and screen and throw a party in the backyard. Complete it with a popcorn and candy snack stand!
Outdoor scavenger hunt. Scavenger hunts are always fun. Divide into teams, or have individuals race for the prize.
Have a pool party. Splash! Everyone will love to cool off during the warm summer months with a pool party. If you have a pool already, this is a no-brainer. Otherwise, decent-sized top-ring inflatable pools are pretty reasonably priced so you can get one or two depending on how many kids are coming. Then your kid(s) will have a pool to enjoy for the rest of the summer – win-win!
Take everyone to an amusement park. Most have party rooms that you can rent, but everyone will be having too much fun riding the rides and playing all the games! You can always meet back at the house for cake and present-opening later.
Related: Birthday Party Etiquette for Kids
10 Year Old Birthday Quote
You have been loved for: 10 Years (also 120 months), That is 521 Weeks, which equals 3650 Days – and Nights, or 87,600 Hours, which is 5 MILLION two hundred and fifty-six thousand Minutes!
Congratulations on your first "two" digit birthday.
Hugs, Kisses, and Happy 10th Birthday Wishes.
A new world starts at 10. Happy Birthday.
It's terrific to be 10.
Click here for more birthday wishes that are perfect for every age.
This is a great time for the birthday boy and girl. But, 10 is a magic number that comes along only once. So, let it be extra special with one or more of these exceptional gifts.
Read Next: Want to Know How to Annoy Parents? Gift Their Kids One of These 10 Amazingly Obnoxious Toys
Pin It