Hello, dear reader & gift giver!
At All Gifts Considered, the aim is to do just that: Consider all sorts of gift ideas, and showcase the best.
Our articles feature interesting, creative, and unique gifts for all occasions. This includes niche gift guides for particular interests and hobbies, gift giving etiquette, and fun traditions for holidays and other events.
My name is Daniel Szczesniak, and I've been blogging at All Gifts Considered for the past decade.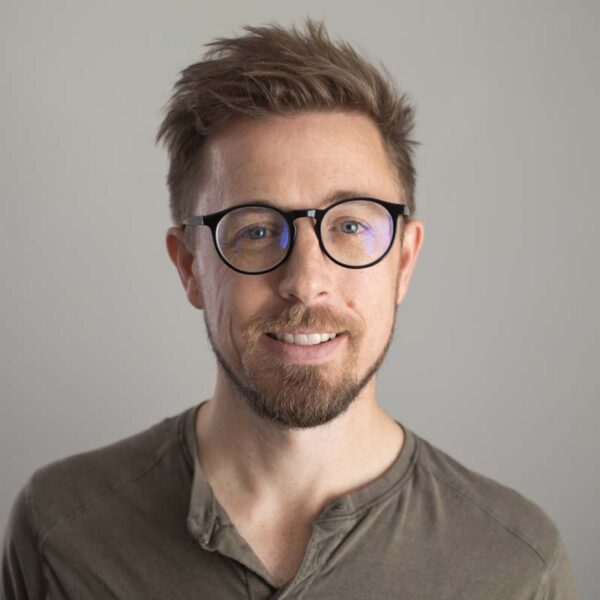 For many years I wrote all the content, but now we have a wonderful team of people who love to give, receive, recommend, and write about gifts.
On a personal note, I answered the phone, provided customer service, and onboarded new gift vendors at Northwest Gifts for over a decade.
So I have lots of experience on both sides of the gift selection process: I have a real understanding of the features that customers want, have dealt with the companies that make the products, and have received the positive reviews from great gifts as well as the angry returns when a product or company doesn't do it right.
Our Gift Selection Process
In one sense, our gift idea selection process is fairly simple: We look for gifts that are both awesome and fitting for that particular recipient.
Of course, it's a little more complex than that. We factor in a whole host of attributes, including:
Quality
Where it is made (we love products made in the USA)
Product reviews
Design and functionality
Personalization and feature options
Rights to feature product photos
Then we make sure each article features a range of gift options with different qualities:
Luxury brands and affordable brands
Low, middle, and high price points
Small and large sizes
"Experience gifts" and physical products
Suitable gifts from a friend or coworker along with suitable gifts from a romantic partner or family member
Easy-to-buy gifts from players like Amazon.com and Etsy.com along with niche artisans and smaller companies
Gifts that can be bought locally vs online
Ideas that take weeks or months to craft vs products that are ready to ship to your door within a few days
All this, while making sure the gift is pertinent and of interest to the recipient.
As you can see, curating great gift ideas takes a lot of thought and skill!
Our Team
So our team is well-trained in understanding what people are looking for in a gift.
We have a small team of curators who select and review the product choices, and dedicated writers who apply their craft to help you understand the pros and cons of many different gift ideas for someone special in your life.
Our Affiliations
This blog is associated with Northwest Gifts. You'll find some of our products sprinkled throughout our gift guides.
At Northwest Gifts, we sell creative and personalized products that are popular gifts, and we've been doing so online for well over twenty years.
We're confident that our products are among the best on the market, and so we have no problem showcasing our gift items alongside other related products from across the web.
We are also associated with Urns Northwest. This is a sister site to Northwest Gifts, and specializes in cremation urns and memorial keepsakes, including sympathy gifts. We also run the funeral information site USUrnsOnline.com.
We are affiliated with many of the companies whose products we recommend. This means that, at no cost to you, we might get a small percentage from an order you place on one of our partner's sites after visiting our website. This is a part of how we keep the content free for you.
No one likes over-aggressive marketers, so we try to honestly point our readers towards the very best gift ideas, regardless of whether we make a profit from it. The result is that we maintain the highest quality in gift guides.
This, in turn, gives us a better reputation so that when we do recommend something, you know it's legit. So we hope you love our articles and find them helpful in your search for the perfect gift!
Read our full privacy policy here.
About Northwest Gifts
Northwest Gifts has been online since 1998. We started with a small selection of golf ball displays and other golf-related gifts. We still offer our very popular Hole in One golf ball displays that hold a hole-in-one ball and include customization of your name, date of the shot, and more.
But since those early days, we've grown quite a bit. We specialize in personalization, and offer extensive selections of vintage wall décor items, oak aging barrels, bird feeders, cutting boards, travel mugs, glassware, bottle openers, and much more.
Just like you, we shop online. We know what it is like to question the integrity of the company or person we are buying from. So our real specialty is in our customer service. We are here to answer all your questions about personalization, shipping times, or anything else. We also welcome emails and phone calls if you have any questions or concerns.
Many of our products are made and/or personalized in the Pacific Northwest. With the ever-changing landscape of ecommerce, however, many of our newer products are made in places like Virginia or Texas or Florida or Kansas. We offer mostly stuff made in the USA, and a few top-notch imported items. We've grown along with the web, but still our heart and soul is rooted in the Northwest.
Visit Northwest Gifts for more!