Last Updated on July 31, 2020
Gifts that everyone wants… even if they don't know it yet? Yes, they're out there!
Have you ever received a gift and immediately thought, "Wow! I can really use this. Where has this been all my life?" That was a gift that you totally wanted, but just didn't know it until then!
In this listicle we've found 10 of the most fun, thoughtful and practical gifts that are perfect for that special someone in your life. Whether or not they already know they want it, these gifts are sure to bring a smile to their face.
10 Great Gifts That Everyone Wants
Our website is supported by our users. We sometimes earn a commission when you click through the affiliate links on our website. Learn more here.
1. Custom Engraved Tumbler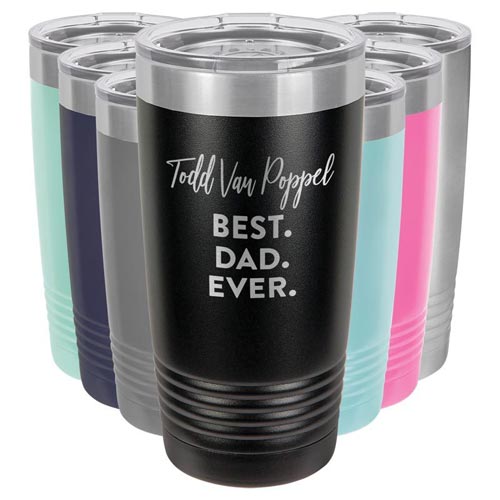 First up on our list is this lovely custom engraved tumbler from Northwest Gifts. This Polar Camel tumbler comes vacuum-sealed and contains a double wall, keeping your beverage steaming hot or ice cold for hours.
We can laser-engrave your tumbler with any design of your choice. Besides the colors you see above, we have many other color choices, sizes, and even brands to choose from…making this gift the perfect choice for anyone. See more of our tumblers here.
2. Pour-Over Glass Coffee Maker
For the coffee lover in your life, Chemex brings you this pour-over glass coffee maker. The special glass of this particular coffee maker is non-porous, meaning it will not stain or attract odor over time.
It makes up to 8 cups and is meant to be used with Chemex coffee filters, which you can get here.
3. Personalized World Travel Map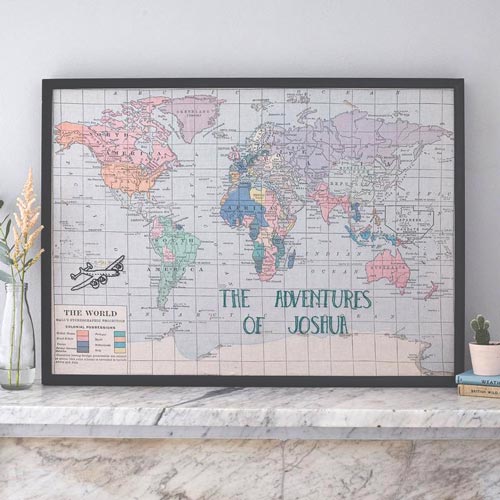 Oscar Wilde once said, "Live life with no excuses, travel with no regret." Anyone you know who lives by that quote is sure to enjoy this stunning world travel map.
This fabric map blends the traditional pin-the-city travel concept with the uniqueness of personalization. You can order the map with your loved one's name hand-stitched along the bottom, accompanied by icons such as an airplane, house, or heart. Very cool!
4. Custom Engraved Bird Feeder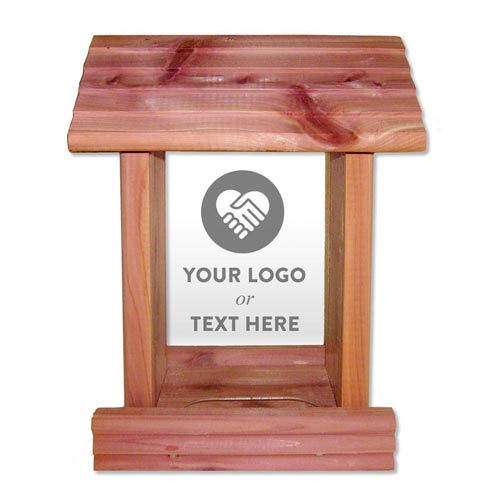 A bird feeder is the gift that everyone wants… especially if "everyone" means the birds!
All jokes aside, bird feeders make perfect gifts for just about anyone and any occasion: think birthday, Mother's Day, retirement. And if you're going to give a bird feeder, make sure you pick one that is sure to remain in quality condition for years to come.
Our personalized bird feeders (pictured above) are made in the USA from sturdy cedar wood, and come with the custom engraving of your choice.
5. Portable Charger
When it comes to finding gifts that everyone wants, you simply can't go wrong with phone chargers! Everyone has a phone these days, and everyone has experienced an instance or two (or three, or four…) when their phone's battery dies and they don't have the wall charger with them.
Enter the portable charger! This particular Anker charger is compatible with Samsung phones, Apple products, and several other brand devices. It can hold 5000 milliamp hours, yet is compact enough to fit in a purse or pocket.
6. Heated Massage Seat
After a long day at work, who wouldn't love to come home and get relaxed with a quality massage?
With this Snailax heated massage seat, your loved one will be able to do just that without the high cost of a massage therapist. Using a handy remote control, this massage seat targets four different areas of the body, providing comforting heat therapy for your weary muscles. Plus it is programmable with three levels of pressure.
A great gift that everyone definitely wants!!
7. Personal Planner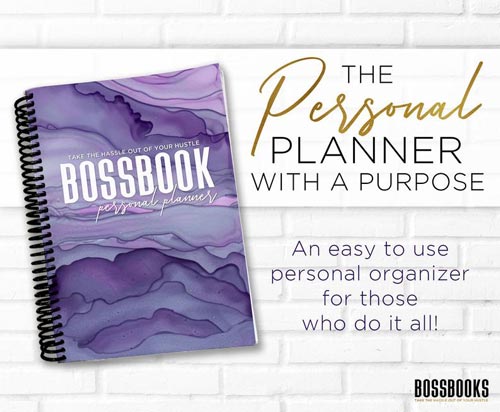 In these hectic times, planners are essential life organizers that most people simply can't do without. But to be organized requires a quality planner, and most good ones can be quite expensive.
The Bossbook personal planner breaks that cost barrier with a much more budget-friendly, yet five-star, alternative to help your loved one keep track of activities all in one place.
8. Love Goodly Box Subscription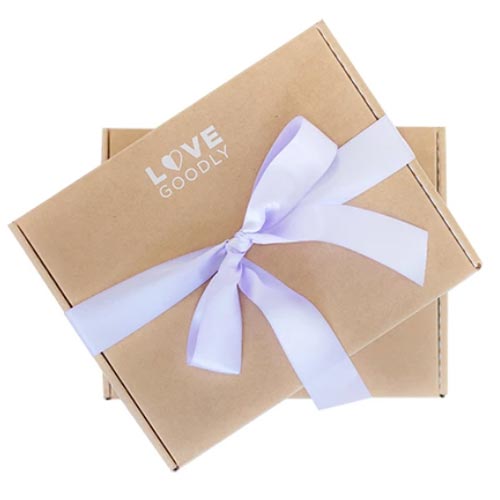 Box subscriptions are so much fun to receive, and even more fun to give! And what could be better than knowing that your subscription gift is not only earth-friendly, but also contains products that are cruelty-free?
Love Goodly subscription boxes are delivered bi-monthly and contain four beauty items that are vegan, non-toxic, eco-friendly and organic. Each box provides the satisfaction of knowing that you are giving a gift that keeps on giving.
9. Selfie Ring Light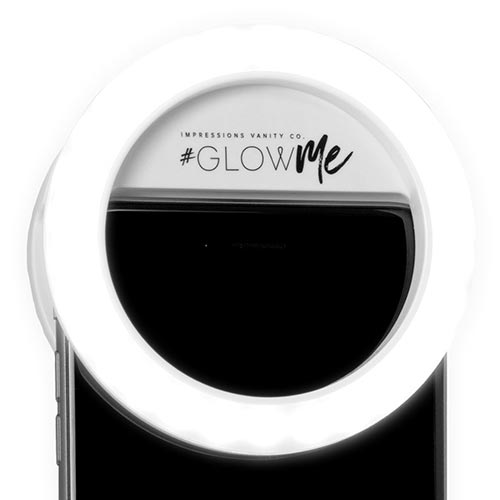 Speaking of gifts that everyone wants (even if they don't know it yet), let me introduce you to this super cool selfie ring light!
Just like everyone with a phone needs a charger, most people enjoy snapping a selfie or two every now and then. This cell phone-compatible LED ring light provides proper lighting for first rate selfie-taking, and also comes with a USB cable for easy access to charging.
10. Custom Engraved Cutting Board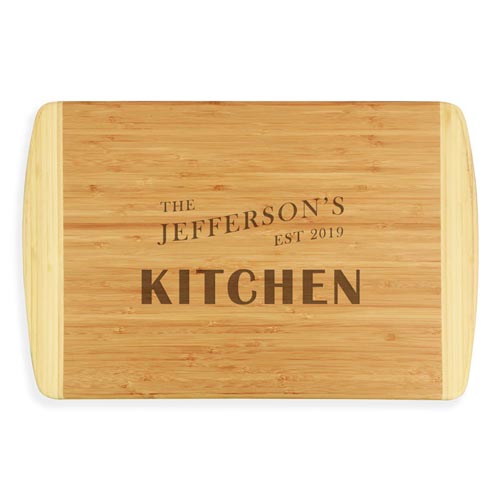 Last but not least on our list is this beautiful kitchen cutting board made from bamboo wood.
At Northwest Gifts, we take pride in offering only the very best products from the most quality resources. Our bamboo cutting boards come with free personalization, so get your loved one's name engraved with your order, and watch their face light up when you present them with this timeless (and useful!) gift.
---
More Gifts That Everyone Wants
At All Gifts Considered, we know that no two people are alike! Of course everyone likes different things; a gift that works perfectly for one friend may not go over so great for another.
So here are just a few more gift ideas for those unique people in your life who may love something a little more individualized to their tastes!
And please keep in mind, while many of these gifts are available for purchase, purchase is never necessary when it comes to giving from the heart! See below this section for some thoughtful, budget-friendly gift-giving ideas.
Gift ideas for…
The practical type in your life: high-quality umbrella, shirt folder, genuine leather belt, reusable shopping bags, air purifier or diffuser
The romantic: book of poems, tealight candle set, premium chocolates, quality wine glasses
The outdoorsy type: hiking backpack, windproof lighter, outdoor cooking set, knife sharpener, a tree planted in their honor
The green thumb: harvest basket, kitchen compost pail, plant starter kits, pressed flower jewelry
A coworker: cute coffee mug, restaurant gift card, cozy socks, jar of their favorite candy
Someone in mourning: sympathy gift basket, photo memory locket, handwritten sympathy letter, nutritious homemade dinner (more sympathy gift ideas here)
Someone dealing with an illness: bubble bath, cozy blanket, books, electric heating pad or gel ice packs (more ideas here)
An animal lover: animal care kit (food, shampoo, nail clippers, etc), cleaning supplies, commissioned artwork of their pet, toys
An old friend: handmade flip book of your favorite memories, favorite snack gift basket, framed photo, journal
The tech geek: high-capacity flash drive, virtual reality head set, high-quality gaming mouse, movie theater gift card
Some creative ideas
While all of the items mentioned in this article are wonderful gift-giving ideas, remember that it's the thought that counts!
You don't have to limit yourself to gifts that are available for purchase. There are plenty of other ways to show your loved one that you're thinking of them without breaking the bank.
Here are a few creative gifts that everyone wants:
DIY presents – Everyone loves a thoughtful DIY gift. Think gift baskets, handmade jewelry, hand-picked flowers, a recycled or upcycled gift, crocheted or knitted clothing, or a painting, drawing, or sculpture.
Think outside the box – Besides material items, people always welcome thoughtful gestures such as gift cards, concert tickets, or even coupons or discount certificates to their favorite store.
Donations – Consider making a charity donation in your loved one's name! You will feel great for giving them this honor, and they will feel great for making a difference, too.
For even more unique and personalized gift ideas, check out everything else we have to offer over at Northwest Gifts. From lazy Susan's to man cave accessories, we have a little bit of something for everyone!
Pin It