What's the perfect 7th birthday gift? Seven year olds are magical creatures. Full of spunk and wit, tears and giggles, there's never a dull moment if you have a seven year old in the house!
But when it comes to gift giving, they can be difficult. Too old for toddler-type toys or picture books, but too young for media related or tween gifts… what to do?
We've got you covered.
Here are our top picks for the 21 most enticing and enthralling 7 year old gift ideas.
Best Gifts for 7 Year Olds
Our website is supported by our users. We sometimes earn a commission when you click through the affiliate links on our website. See our privacy policy & disclosures for more information.
Best Overall: Glow in the Dark Fort
There's only way to make an uber cool fort even better: make it glow in the dark! We'll venture to say this glow in the dark fort will be that seven year old's most favorite gift ever.
And bonus for Mom and Dad: no crashing into it in the dark on their way to the fridge for a midnight snacky-snack.
7 Year Old Gifts for Boys: STEM Building Toys
For the builder in your life who has gotten too old for Bob (the Builder), look no further than this STEM Building Toy Kit.
We're talking hours of fun that is educational too. In fact, you might want to consider more than one kit for extra building fun.
Related: Real Tools for Kids
7 Year Old Gifts for Girls: Sassy Tutu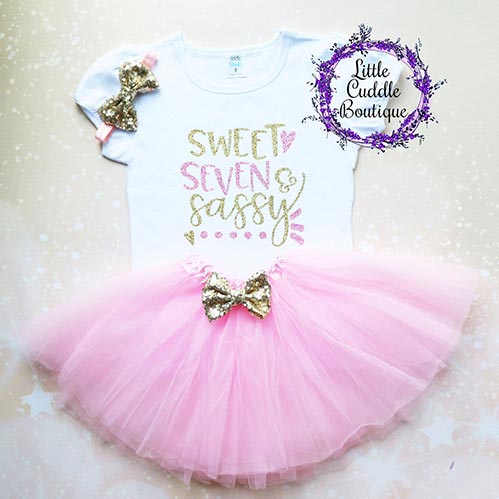 It's a fact: girls from 2-82 love a girly tu-tu. Whether she's a ballerina at heart, or a fashionista, this spunky and twirly tu-tu is sure to be worn again and again.
You know it's going to be good when it comes from Little Cuddle Boutique!
Best Books for 7 Year Olds: Junie B. Jones Book Set
Junie B. Jones is the hilarious, saucy (in a good way), messy heroine that everyone loves! The only thing that makes books about Junie even better is when they come in a boxed set, like this.
Your seven year old will get a tummy ache from laughing so hard at Junie's antics, and will inspire a love of reading adventures.
Editor's note: My daughter **loved** these books at that age. Totally recommended.
Best Backyard Toys for 7 Year Olds: Backyard Box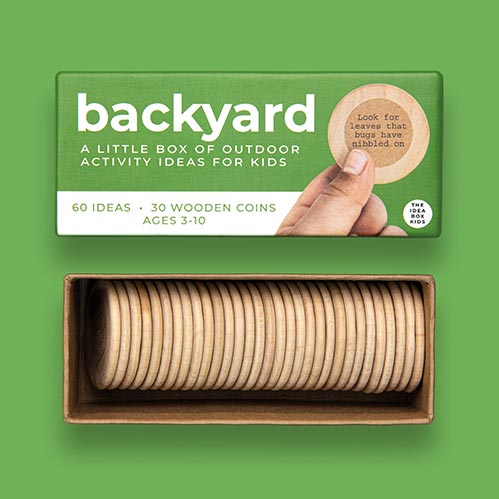 When screen time is up, what to do with that squirrely seven year old? Send them outside, naturally!
But what to do when they're out there, nose pressed to the screen door, complaining of boredom? This adorable box of outdoor activities is perfect.
Hide them around the yard, or simply dole them out one by one, and you'll have a happy camper who cheerfully and willingly will "go outside to play."
Related: 10 Classic Toys Kids Will Actually Play with for Years
Best School Gifts for 7 Year Olds: Writing Tablet
Perfect for little hands (and for keeping them off your own phone), this colorful tablet will come in ever so handy.
For the miniature techies out there, you'll find yourself reaching for it during grocery shopping trips, car rides, or quiet time (they did after all, outgrow naps. Sigh).
Crafting Gifts for 7 Year Olds: Unicorn Crafting Box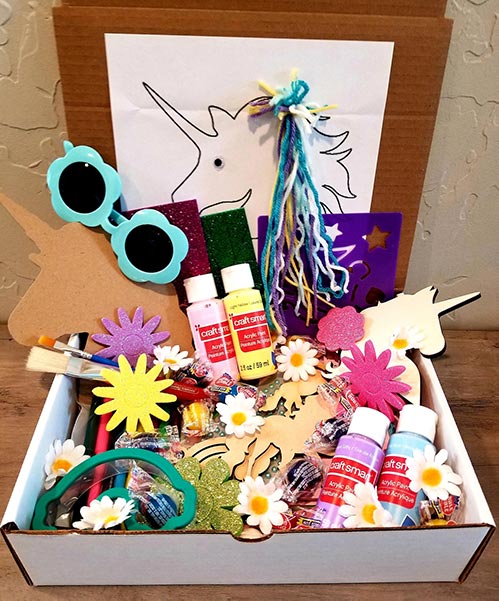 Crafts are fun! Unicorns are fun! How can anyone not go bananas over this unicorn crafting box kit? It comes with everything she needs for a quiet afternoon of crafting, and you might find yourself wanting to join in too. It's that sparkly and fun!
Summer Gifts for 7 Year Olds: NinjaLine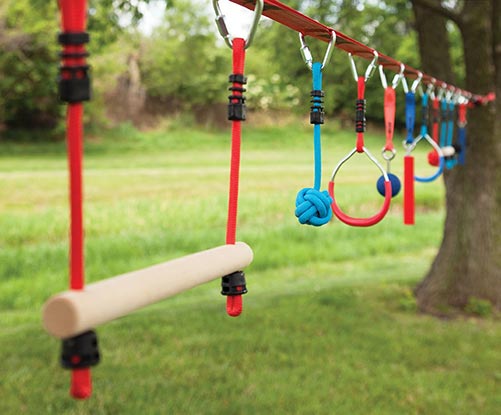 Seven year olds are little spider monkeys at heart.
Give in to their desire to climb the walls, leap over things, and balance precariously on your furniture, by giving them this amazing NinjaLine! And when they qualify for American Ninja Warrior in a decade or so, you can say you knew them when!
Gifts for Space Loving 7 Year Olds: Rocket Play Set
What seven year old hasn't dreamed of building a rocket and going into space? For that matter, what adult hasn't?
Give them this rocket play set and watch their eyes light up with excitement. Comes with everything they need for a space adventure mission.
Meaningful Gifts for 7 Year Olds: Fur-Blanket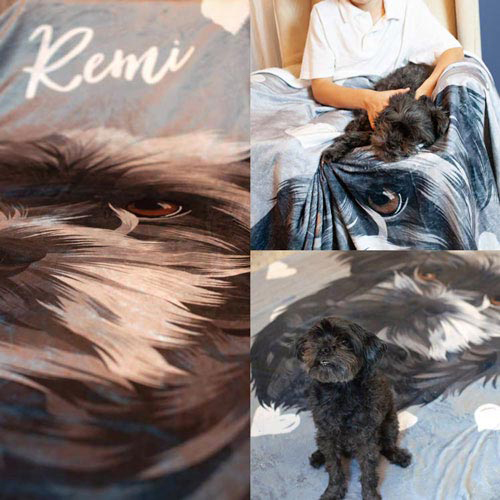 Soft and snuggly, cute and cuddly, it's the next best thing to having Spot or Sylvester on their lap!
Children will love cuddling with this personalized blanket and having their favorite pet with them where ever they go.
Don't forget to check out our review!
Christmas Gifts for 7 Year Olds: Matching Shoes & Tote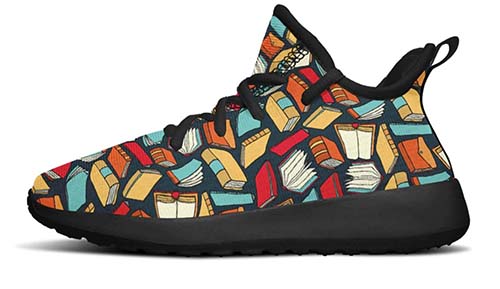 Matchy-matchy is a thing with seven year olds, just ask them! Fashion gurus will rejoice with this colorful and adorable set of matching shoes and tote bag.
Interested? Check out our review!
Related: 10 Meaningful Christmas Gifts for Kids
10 More 7 Year Old Gift Ideas
Some gifts, like their seven-year-olds recipients, don't fit into neat and tidy categories. So here are 10 more excellent birthday gifts for 7 year olds of all types and stripes!
1. Klask Tabletop Game
Perfect for a rainy day stuck inside, this clever magnet game only takes two players and ten minutes!
Award winning and epic, your kiddo will learn about magnets while conquering their opponent.
2. Soap Making Kit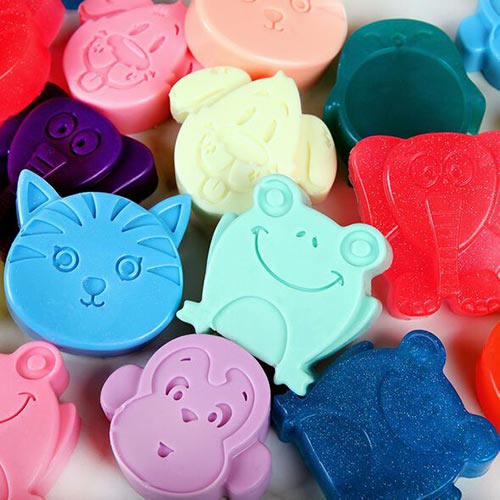 How cute are these soaps from this adorable soap making kit? You could search high and low for sweeter looking and smelling soaps, but you'll never find any better than the homemade ones.
Your seven year old will love making up their own concoctions for bath times (and they make great holiday gifts that they can give).
3. Dinosaur Eggs
For the budding archeologist, this dinosaur hatching kit will be a delight. Listen for squeals of excitement as they chisel away at the eggs until one of 12 dinos emerge.
4. DIY Monster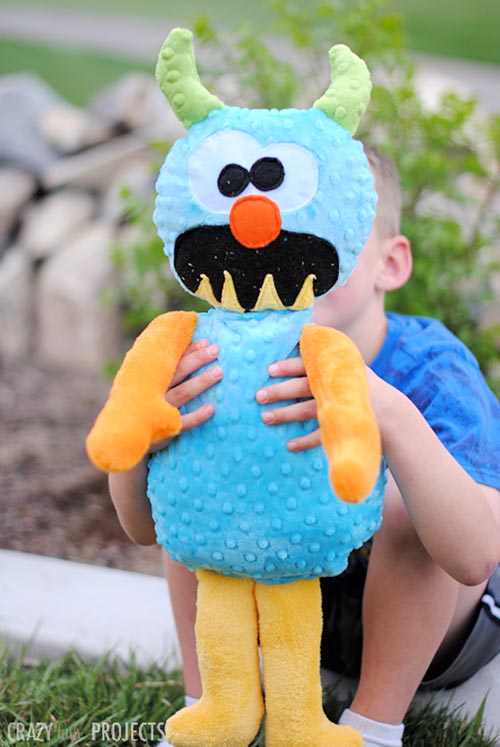 Monsters aren't always scary and hiding under the bed. Sometimes they're cuddly and soft and under the covers with you!
Give them this charming plush DIY monster and watch them discover their new favorite bedtime companion.
5. Custom Bobble Head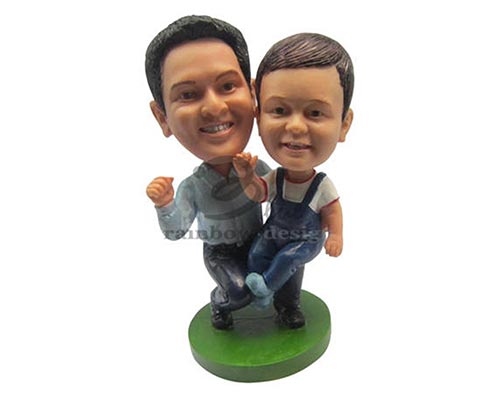 You know you've "made it" when you are a bobblehead! Your seven year old will get a kick out of this custom made bobblehead and will want to show everyone.
You definitely hit the jackpot with this gift!
6. Terrarium Kit
Grows by day, glows by night, this clever terrarium kit will be a hit with your favorite seven year old! Not your normal and boring arts and crafts project, this one will be a new delight each morning as it grows (and glows).
7. Sky Nook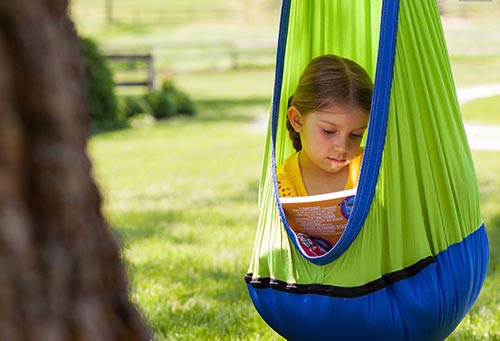 The only thing that makes the outdoors more fun is a comfy place to read, swing, or take a nap!
Made sturdy and the perfect size for a seven year old, this sky nook will be enjoyed for years and be a special place to retreat to when they need some alone time.
8. Drum Set
You never know when the newest generation of John Bonhams will come along! Inspire the music loving seven year old in your life with this shiny metallic drum set. Rock on!
9. Hair Chalk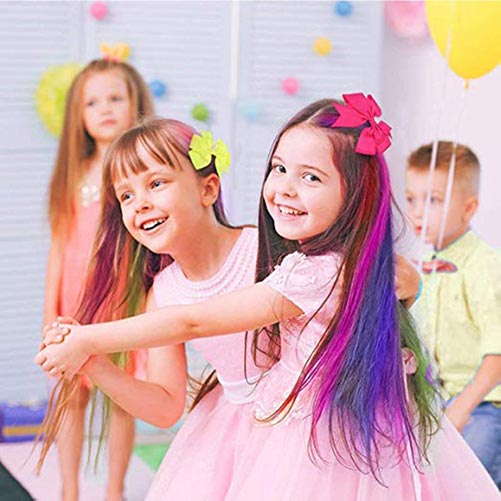 There's something about mermaid (and merman) hair that makes seven year olds swoon! They'll adore this set of hair chalk and their parents will appreciate the lack of mess.
Whether it's a Cyndi Lauper or a magical fairy princess look they're going for, they'll find it with this collection.
10. Sandbox Digger
Next to spaniels, little kids really love digging for treasure the most!
Give in with this sweet sandbox digger. Each afternoon of playtime fun will be different, as they search and find all sorts of artifacts and pirate booty.
7 Year Old Party Ideas
Spa Party. They're a little too old for a "babyish" party, but a little too young to have them be unsupervised in your house! Set up a little spa station with some big kid helpers for manis and pedis, shoulder massages, and face masks. Don't forget to serve cold beverages and provide some cucumber slices for their eyes!
Make Your Own Pizza Party. Simply provide freshly made dough (homemade or store bought), and plenty of sauce and toppings options. Kids will get creative as they make their own dinner. Culminate with those pizza loving heroes, and watch a Teenage Mutant Ninja Turtles movie!
An Outdoor Treasure Hunt/Scavenger Hunt. Seven year olds are quick thinkers, so print out a ready-made scavenger hunt from the internet, or write your own. They'll be all set up for scavenging fun (which leaves you plenty of time to frost the cake).
Have a Dance Party. Get those party-goer's wiggles out with an old-fashioned dance party. Crank up the music (offer all kinds) and provide prizes for Best Dancer, Most Flexible, Best Rhythm, and Silliest Dancer.
An American Girl Tea Party. If she's an American Girl fan (and what seven year old isn't?) she'll love having her best friends over for tea, along with their favorite dolls. Teddy bears welcome too, naturally.
More: 150 Best Birthday Party Ideas
7 Year Old Birthday Quotes
"If you can't explain the scam to a seven year old, you're probably the one getting scammed." ~ Darius Jones.
"Show me a woman content with her figure and I'll show you a seven year old girl. Everyone one else is engaged in the war against flab." ~ Polly Bergin.
"If you the right to vote were expanded to seven year olds, its policies would most definitely include to have adequate and equal access to free French fries, lemonade, and video games." ~ Hans-Herman Hoppe.
"Joash was seven years old when he began to reign." ~ 2 Kings 11:21. (Just sayin')
"I knew when I was seven years old that I wanted to be on stage and entertain." ~ David Lee Roth.
More gift ideas: