Today we're going to show you 10 practical Mother's Day gifts that mom is sure to love.
Ask most humans and they'll say buying a gift for their mom is hard.
Maybe it's because they gave you life… how do you compare to that gift? Or maybe they're picky. Perhaps they have everything they need already (like, you, the perfect offspring).
But I've got your back, and your mama's too. Here are 10 creatively practical Mother's Day gifts that any mom would love to receive.
10 Creatively Practical Mother's Day Gifts
Our website is supported by our users. We sometimes earn a commission when you click through the affiliate links on our website. Learn more here.
Be sure to read all the way to the end for SUPER practical gifts, plus some strangely inspiring gift ideas for the mom in your life.
For more, check out our Mother's Day shop for thoughtful cards and fun activities!
1. Transfer a Precious Photo to Canvas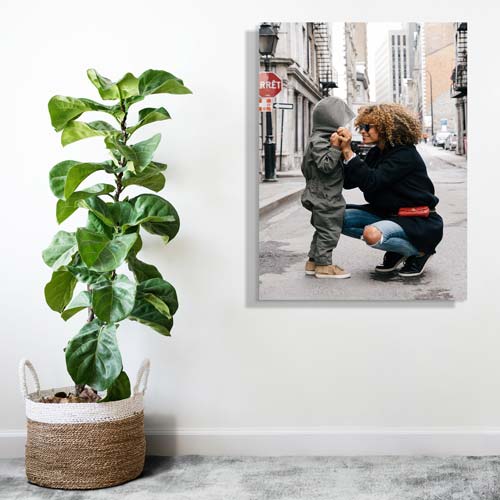 There are plenty of ways to do this. You can even DIY it using gel medium and a little bit patience and steady hands. Here's how.
But if you want it done professionally, consider finding someone on Etsy to do it for you. Canvas World, Walgreens, Costco, and Walmart are other inexpensive options and take very little time.
Your mother will pretty much melt right in front of your eyes if you get her a canvas print of a beloved photo. Of you, of course!
Just kidding. It doesn't have to be of you. It could be an ancestor, a family portrait, or her grandkids.
I guarantee this is something she's wanted to do for a long time. So get it done for her!
2. An Ancestry Subscription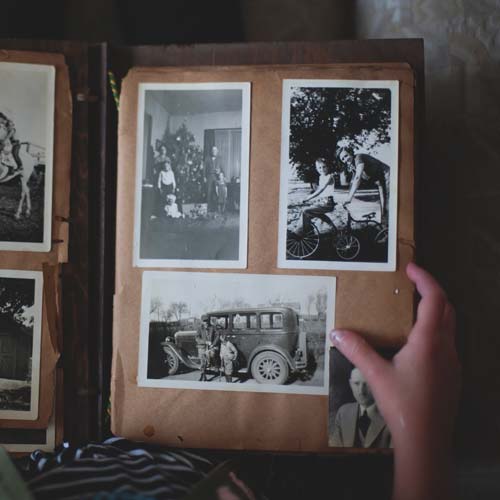 For the mother who has always wanted to know more about her heritage, this is a perfect gift.
Plus, it's not a one-time unwrap kind of present: this one lasts all year (longer if you keep resubscribing right around Mother's Day).
A subscription to Ancestry.com is addictive and educational and much better use of Mom's time than say, Facebook or Tinder (just kidding).
Even if she's not much of a technophile, all you need is a laptop and internet, plus a good tutorial from either you or YouTube. She'll be set for days. Weeks. Months. Years.
Honestly, it's so much fun.
3. 23 and Me Genetic Testing
Along the lines of an Ancestry.com subscription, this takes it one step further with genetic testing from 23 And Me.
Mom will simply get a sample (of saliva, in case you were wondering) in these nifty little vials, send them off, and in a few weeks she'll know all sorts of things about herself she may have never known!
She'll discover everything from the proportion of her DNA that comes from each of the 45 worldwide genetic populations, to what her genetic risks with diseases are, to finding lost relatives.
If your mother is the scientific type who has always wanted to know more about where she came from and where she is going, this could be a memorable experience!
And it goes without saying, experiences are better than gift-wrapped presents anyway.
4. Pajama 7 Piece Gift Set
Okay, remember when I said experiences are better than gift-wrapped presents?
Forget I said anything. After all, this 7 piece pajama set kind of IS an experience in itself, right?
Available in a bunch or adorable or pretty prints, depending on Mom's sense of whimsy or beauty, each satin set comes with pj bottoms, shorts, a cami, a scrunchie, a button down top, an eye mask, and a bag to put it all in.
Yay, mom!
5. Victrola Nostalgic 6-in-1 Turntable Entertainment Center
Not only can your music loving mom play classic vinyl (go the extra mile and haunt your local thrift shops for some of her favorites: they're inexpensive and fun to browse through), but she can also play her Bluetooth, her CD collections, cassettes (you know she still has some), and FM radio.
This will make her the hit at her next party. And you'll be talked about as The Best Son/Daughter Ever. Take that, siblings.
6. International Meal Kit by Takeout Kit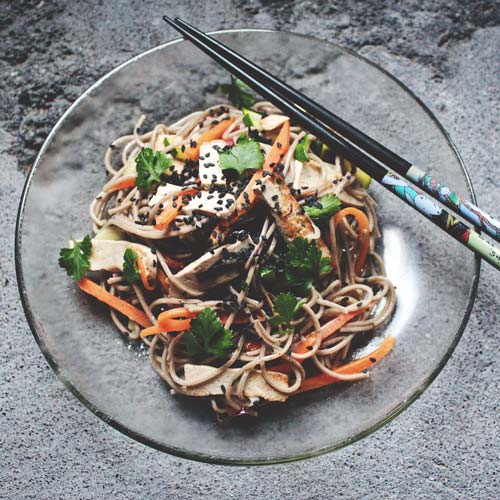 If Mom is a foodie and/or an armchair traveler, a meal kit that combines both cooking and international meals is the ultimate practical Mother's Day gift.
What could possibly make it better? You coming over to cook them with her, of course. Share the love!
With each arrival from Takeout Kit, Mom will learn the history behind her meal, discover new flavors, learn what to pair with the food, and travel the globe with her taste buds.
This really is the gift that keeps on giving (much better than the Jelly of the Month Club, Clarke).
Plans start at reasonable rates and each meal serves four, so go ahead and feed those pesky siblings too. Or pack up lunches for the next day.
7. Mama Bear Sweatshirt
This shirt is so cozy you may want to buy one for your wife, coworker, sister … did I mention one for you?
I like the Brick Red color in the long sleeves, but all the options are saweet. Get your mama her own mama bear shirt here.
8. Personalized Necklace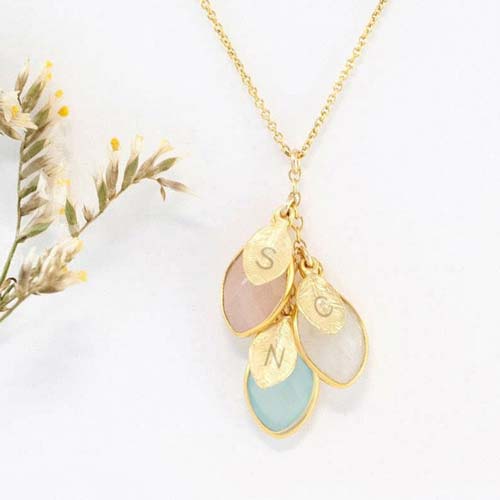 Personalized birthstone jewelry is always a win! You can select which metal Mom prefers, the length of the chair, the initials (obviously), and the design. This is the prettiest accessory for the prettiest mom on the block.
Ok, fine. So this personalized necklace is not super practical. But it's sure cute, and meaningful too! Especially because you can customize it with the initial and birthstone of each child.
9. I Run a Tight Shipwreck Tshirt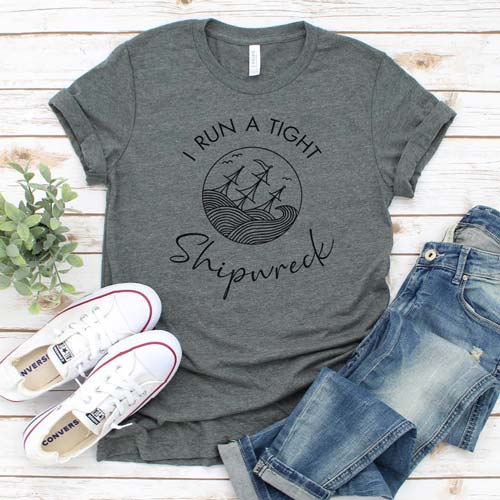 You gotta admit, Mom had her hands full with you, but she ran a tight ship … er, wreck!
This shirt says it all with whimsy and humor, plus it's the softest of grays. The only downside to this T is how many times she'll have to answer the question, "where did you get that shirt??"
10. Custom Engraved Family Recipe Cutting Board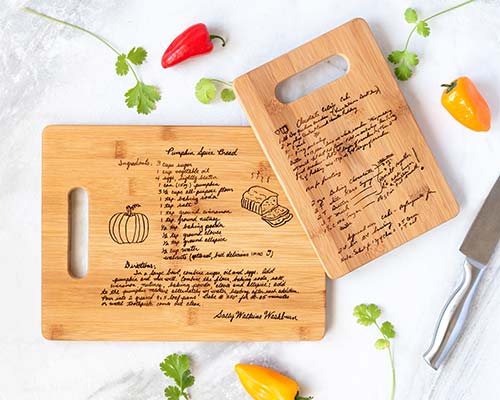 How much will she love receiving this? A cutting board with your favorite family recipe (maybe one of HER mother's or grandmother's) engraved on it!
You can select the size and whether you want it engraved front and back or only one. Simply include a high resolution photo, scan, or typed Word Doc with your recipe.
She'll use – and appreciate it – every time she chops up the ingredients for another delicious meal.
Remember to give it with love and a big hug and kiss, then bask in the glow of knowing you gave the perfect gift to the perfect mom.
If you don't have a recipe you want to do, here are some more personalized cutting boards that mom will love.
Bonus: 10 More Practical Mother's Day Gift Ideas
Ok so here ya go. Super duper highly practical gift ideas for mom this Mother's Day:
Bonus Bonus: 5 Bizarrely Practical Gifts for Mom
I'll keep the comments to a minimum. Just check these out:
If you still haven't found the perfect gift for mom, check out our selection of Personalized Mother's Day Gifts over at Northwest Gifts.
Read Next: Lavishly Personalized Mother's Day Gifts