8 year olds are the best. They're still hilariously pint-sized, and say and do funny things, but are trying to be more grown up. All of this is a recipe for the most squeezable, hysterical, moody, pesky, questionable, loving, embarrassing, kissable, sticky, THING ever. And we think that thing deserves a great gift.
Here are our favorite gifts for 8 year olds, for birthdays, for Christmas, or just because!
Our website is supported by our users. We sometimes earn a commission when you click through the affiliate links on our website. See our privacy policy & disclosures for more information.
Best Gift for 8 Year Olds: "Awesome 8 Year Old" Shirt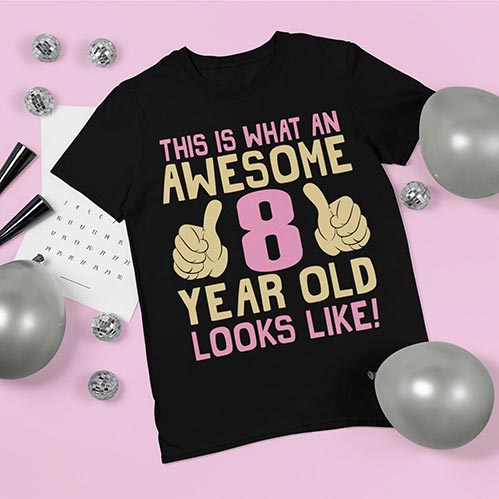 Leave nothing to the imagination, they are looking right at the coolest eight year EVAH. They're going to love this shirt, with its softy, cozy cotton blend, and unisex style. Boy or girl (or two for a set of twins?) will flip out over this shirt!
Be prepared, if you're the mom or dad, to be washing this one constantly, because it's all they'll want to wear.
8 Year Old Gifts for Boys: Wooden Crossbow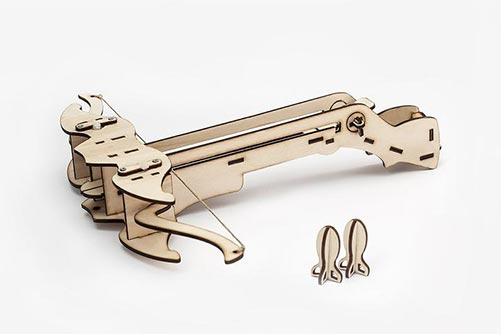 This wooden crossbow is so epically cool, he just might lose his mind! Whether the most fun part is assembling it from the well-designed kit, or using it afterwards, we're not sure (so write to us and let us know, k?).
The kit comes with 46 wooden parts (all you need is a small screwdriver), and the finished crossbow will shoot up to ten feet!
8 Year Old Gift for Girls: Friendship Bracelets
This is the perfect gift for an 8-year-old girl because everything that was rad in the '80s is back, baby!
Scrunchies, high-waisted acid wash jeans, crop tops, and – you guessed it – friendship bracelets. This super-fun kit comes with everything she needs to make enough bracelets for ALL her friends, or maybe even start her own business if she's the entrepreneurial sort.
Plus it's all tucked into a glittery carrying case, which makes it perfect for overnights to Gramma's, sleepovers with her BFF, or long car trips.
Best Book for 8 Year Olds: "Oh Yuck!" Encyclopedia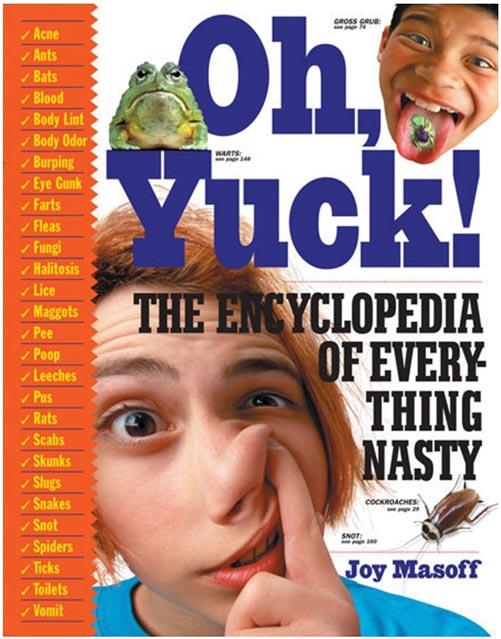 I mean, it's an encyclopedia so it's still educational, right? Even if it makes adults squirm!? Maybe especially if it makes adults squirm…
Get ready to hear all the facts and answers to questions you definitely DON'T have when you get your special 8 year old this wacky encyclopedia of all that is gross, grody, foul, nasty, yucky, disgusting, smelly, and…
Well, you get the idea.
Best Backyard Toys for 8 Year Olds: DIY Birdfeeder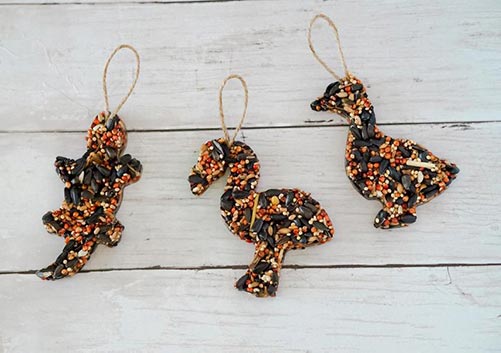 "GO PLAY OUTSIDE, YOU RAGAMUFFIN!!!!!!!"
If you've ever bellowed this (or other choice words) to an eight year old, at least now they'll have something to do out there besides whine through the screen door, right?
This adorable bird feeder kit is two parts of fun: first, putting it all together, and second, watching and identifying the birds that flock to it.
Birds flock, right? Yes. As do eight year olds. Might want to grab a couple of these kits for birthdays, along with some bird books and maybe a bird feeder.
More: Best Bird Lover & Bird Watcher Gift Ideas
Best School Gifts for 8 Year Olds: Science Experiment Box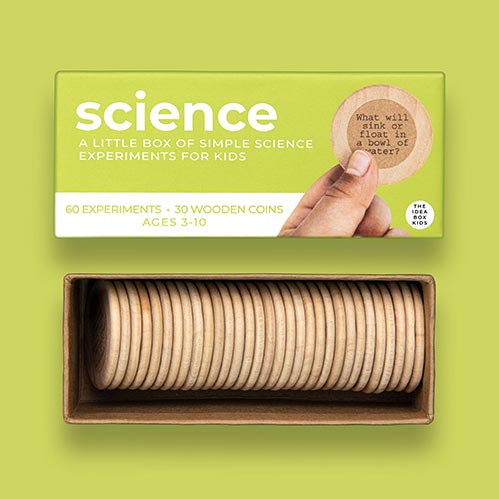 Totally perfect for a rainy day or as a full-on science class at home, this science experiment activity box comes in a little box but really packs a punch full of fun and learning!
The kit includes 30 double-sided wooden coins with easy DIY experiments, which equals 60 interactive science activities for the kiddies.
Best Creative Gift for 8 Year Old: Pixel Puzzle Set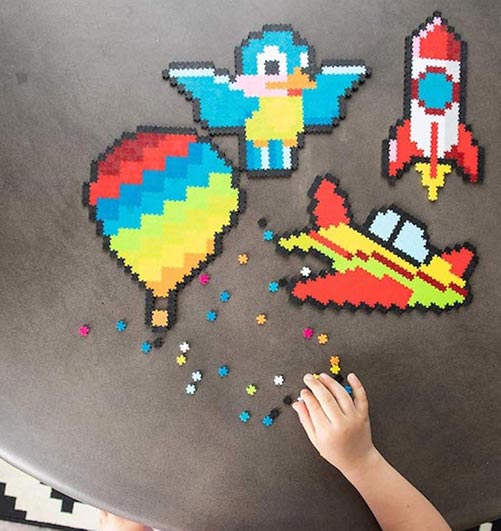 Fat Brain Toys always makes great options when you're shopping for an educational but still way fun gift, and this pixel set is no exception! Much more intriguing than a regular old jigsaw puzzle, they can follow the template to make four mini stand-alone puzzles, or one ginormous one.
Alternatively, they can totally ignore the drawn-out instructions and make something bomb-diggety from their imagination. We love that. And your 8 year old will too!
Best Summer Gift for 8 Year Olds: Play Tent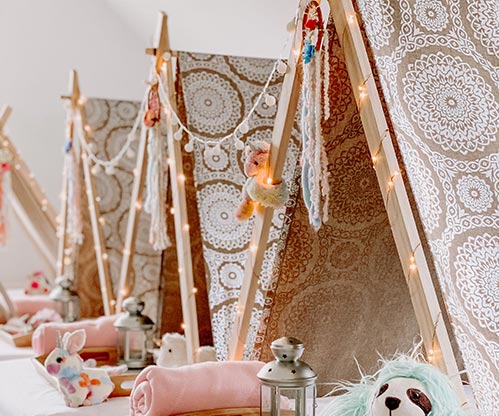 Whether you purchase one or several (for slumber parties), these wooden A-frame tents are just so adorable.
They give you plenty of fabric options, including tulle, or you can customize your own (just ask). Each tent comes with a string of fairy lights to make it extra magical. What fun!
Gifts for 8 Year Old Scientists: Crystal Growing KiT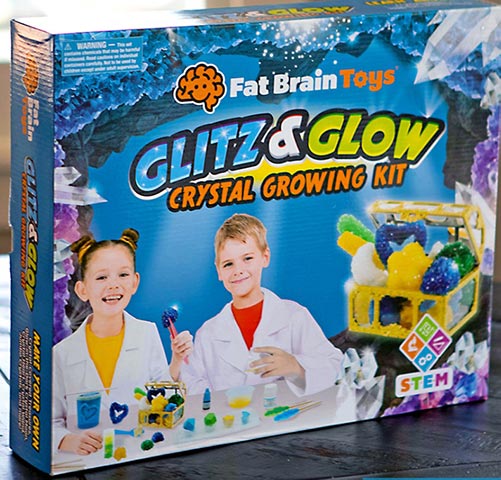 This glitz and glow crystal growing kit makes a boring subject like science fun again! If your eight year old is a budding scientist, this one is a no brainer. Oh, and it's STEM approved.
Each crystal glows in the dark, are easily formed into shapes like suns and moons, and prisms, and once they're formed and grown, they all nestle inside a treasure chest for display.
Related: Genuinely Nostalgic 90s Toys
Meaningful Gift for 8 Year Olds: Personalized Necklace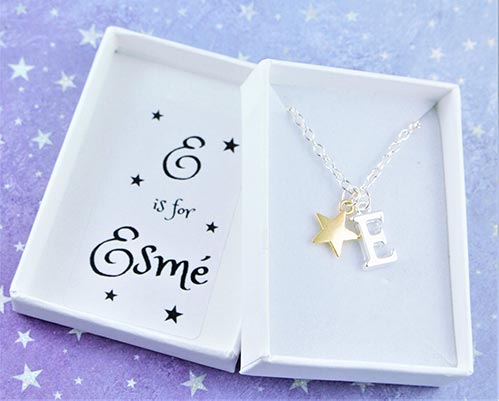 Still dainty enough for a little one's neck, but rather grown-up too, this charming necklace is personalized just for her. She's going to feel like a million bucks, just see!
The box is personalized too, making it an instant jewelry treasure chest for her to keep her necklace and all her trinkets.
Best Gift for Pet-Loving 8 Year Olds: Fur-Blanket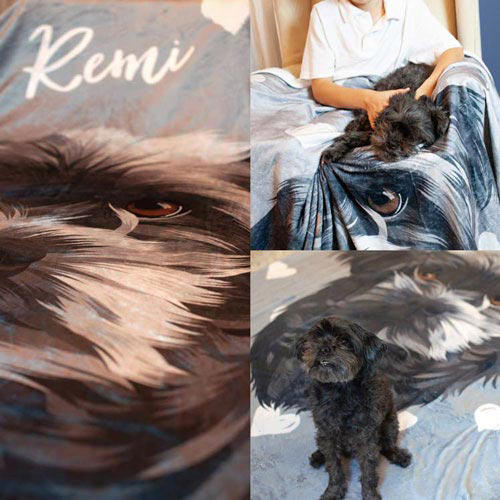 A dog is a child's best friend, no doubt about it. What better way to celebrate an 8th birthday or Christmas with a soft blanket personalized with their fur-sibling's likeness!
This can be an incredibly meaningful gift if they've recently lost a beloved fur baby. It's cozy and adorable, and will be perfect for snuggling on those sad days. And of course, if their pet is still with them, they'll BOTH love cuddling up in this personalized blanket to watch TV, read a book, or do their homework.
10 More 8 Year Old Gift Ideas
Here are 45 excellent outdoor toys, plus you can keep reading for out top picks for 8 year olds.
1. Scuba Backpack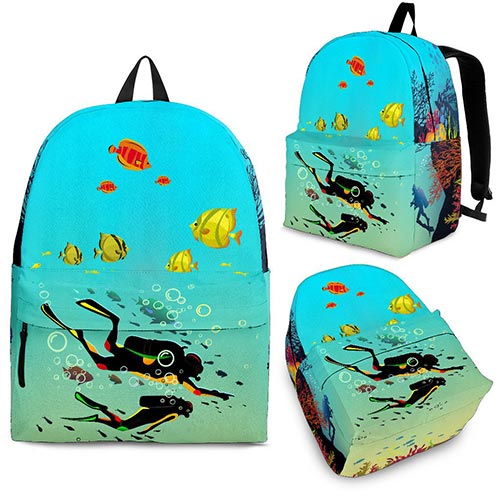 Who wants a boring old black backpack or last year's flash-in-the-pan, fly-by-night, here-today-and-gone-tomorrow pop culture reference, when you can have this rad scuba diving pack?!
Boys and girls alike will love a colorful backpack like this one, and might even look forward to going back to school. Check out many, many more designs here!
Related: Sea Turtle Gifts for People Who Love Ocean Life
2. DIY Fairy Lantern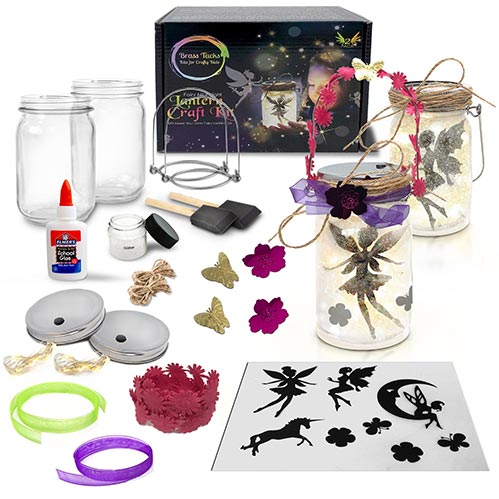 Rainy days are no fun when you're out of arts and crafts supplies. Enter in this lifesaver: a DIY fairy lights lantern kit!
It comes with everything you need to make gorgeous, one-of-a-kind Mason jar lanterns. Such a fun way for them to make their own gifts for others, or decorate their bedroom with, these lanterns are just so sweet.
3. Personalized Nap Mat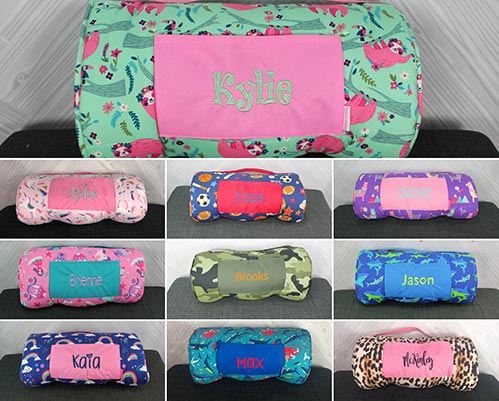 Eight year olds need the occasional nap, no matter what they say.
Plus, even if their peepers don't need some shut-eye during the day, these foldable blanket and pillow kits are great for sleep-overs, long car trips, or backyard camping.
Choose from a variety of fabrics and of course, don't forget their name or nickname to make it forever theirs.
4. Secret Message Lab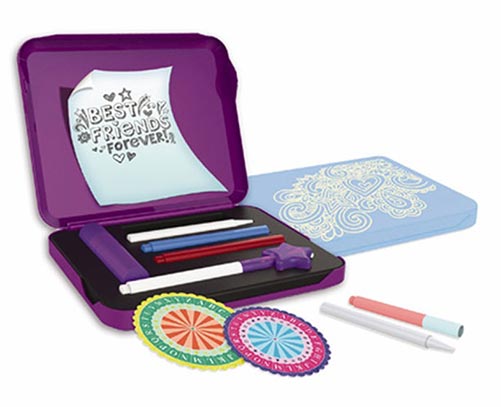 Nothing is more magical than invisible ink and the thrill of a secret message when you're eight! Okay, maybe when you're grown up too… who do we petition to bring back play for adults?
Anyway, this kit comes with everything she needs to read, write, and decipher with her secret agent besties. Passing notes has never been so fun!
5. Waterproof Camera
From the littlest mermaid to the newest Michael Phelps, this waterproof camera is a game changer.
Splashing at the pool is going to the best this year, and so will day trips to the beach, with this amazing and child-friendly underwater camcorder. Look out, Sofia Coppola, there's a new movie director in town!
6. Taco VS Burrito Card Game
It's the age-old question: which came first, the taco or the burrito? Just kidding. This card game, with its clever wording, silly storyline, and colorful illustrations, will definitely be their new favorite for Family Game Night.
Hmmm…. Family Game Night using Taco vs Burrito, along with real tacos and burritos on Taco Tuesday? Oooooooh, we may have just made a Thing.
You might want to read: 10 Most Annoying Kids Toys
7. Custom Bobble Head
What do you want to be when you grow up, kid? A BOBBLEHEAD OF COURSE!
Who wouldn't want to be a bobblehead, after all? This funny gift is way personalized with their looks and hobbies, and they will LOVE showing it off to their friends.
8. Horse Pillow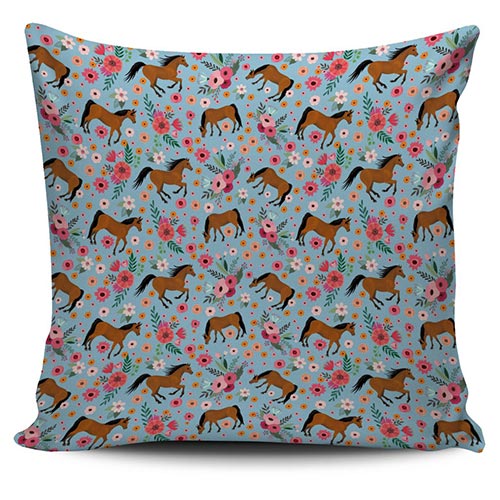 It's pretty hard to find an eight year old who isn't obsessed with horses, right? Get them a copy of The Black Stallion, purchase a few Breyer toys, and then get them this sweet and soft horse pillow.
They'll be drifting off to dreamland, with visions of palominos, appaloosas, and Arabians dancing in their heads.
9. Star Projector Light
Dark is still a little scary when you're eight, even though you're a big kid now. Take some of the fear away with this gorgeous projector night-sky light!
This gift will transform their room into a starry wonderland and keep their astronaut dreams going strong. It comes with different settings, including colors, and a timer for energy saving.
10. Personalized Piggy Bank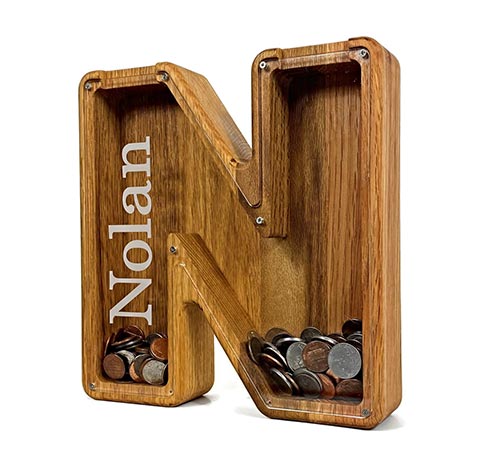 Personalized with their initials, this cute and rustic piggy bank is just the thing for budding entrepreneurs and coin collectors.
The clear glass means they can see how much they've saved, and the modern design means it will still be with them in their college dorm room!
8 Year Old Party Ideas
A Mad Hatter Tea. Have the guests dress as characters from Alice in Wonderland, or simply in their teatime finery. Switch cups periodically, of course. Each guest goes home with a teacup (easy to find at thrift stores).
Bring a Book Party. Have each guest bring their favorite book as a gift, and dress as their favorite character.
Share an Experience. If the birthday girl or boy is into something like ballet, pottery, karate, or parkour, see if you can book a class with all their friends. Don't forget to ask if you can bring in a cake!
Have a Backyard Campout. Tents, sleeping bags, scary stories, hot dogs roasted over a fire, and don't forget the s'mores!
Need more party ideas? Check out our favorites here.
8 Year Old Birthday Quote
"If you want to see the future, watch eight year olds." ~ Anne Sweeney.
"Make your eight year old self proud."
"If every eight year old in the world is taught meditation, we will eliminate violence from the world in one generation." ~ Dalai Lama.
"If you're feeling blue, try painting yourself a different color!" ~ Hannah Cheatem, age 8.
"When I was eight years old, I knew what I wanted to be: an actress." ~ Hattie McDaniels.
Read Next: 100+ Non-Toy Gifts for Kids
More Gift Ideas:
8 Year Old Gift Ideas (this post)