Last Updated on November 8, 2021
Today we're going to be sharing with you our top 21+ best gifts for friends. The gifts you'll see here encompass a wide range of ideas for all kinds of friends, and for any gift-giving style.
So whether they're your roommate or live far away, and no matter how close you are, you're sure to find a wonderful gift for your friend right here!
In this article you'll find great gift ideas for:
…and a whole lot more!
Let's take a look.
Our website is supported by our users. We sometimes earn a commission when you click through the affiliate links on our website. Learn more here.
10 Best Gifts for Friends They're Sure to Love
To start off our list today, first up we're featuring our top 10 best gifts for friends in general.
1. Personalized Bamboo Wood Cutting Board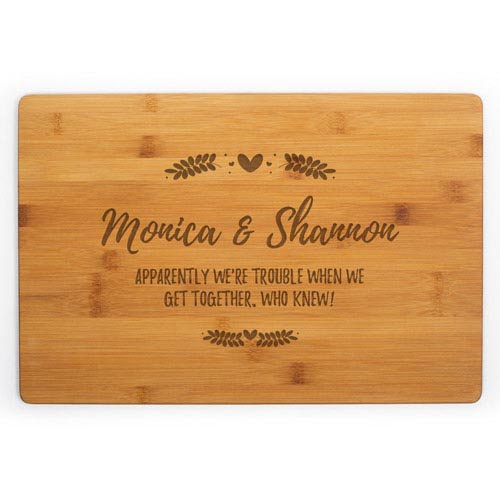 A cutting board, especially one as gorgeous as this one is, makes an excellent gift for any good friend. This cutting board is constructed from bamboo wood, a medium chosen for it's sturdiness and beauty.
It measures 18″ x 12″, allowing enough room for chopping or kneading, or as an impressive piece of kitchen decor.
You can have any name or other text that you'd like laser-etched onto your friend's cutting board; the above photo is just one idea!
Here are some more cute "We go together like…" quotes for you to think about adding to your order.
2. Artisan Raw Honey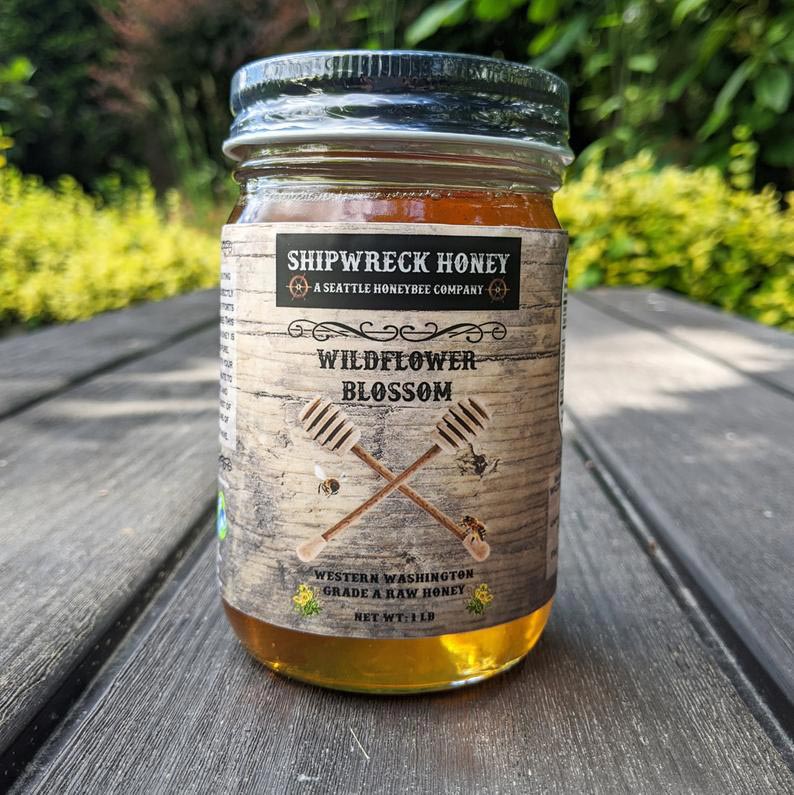 Talk about liquid gold! Honey has always been considered a precious commodity (even during Biblical times), but never so much as now.
Give your friend the gift of raw Shipwreck honey, and they'll have something lovely (and super high-quality) to enjoy. They will receive 1 pound of pure, natural honey from the western Washington region of the U.S.
And you get to choose between two different pollen/nectar honeys: blackberry blossom or wildflower blossom. Yum…you may want to get some for yourself, too!
3. The Complete Calvin and Hobbes
Growing up, my siblings and I loved Bill Watterson's Calvin and Hobbes. If any one of us had received this Calvin and Hobbes book set from a friend, we would have been over the moon.
The two lovable characters from the comic are literally best buds, too, so what more could you want in a gift for a friend?
This set comes with the entire anthology of the beloved comic, from the first strip that was published in 1985 all the way to last one published in 1996.
4. Mountain Bookends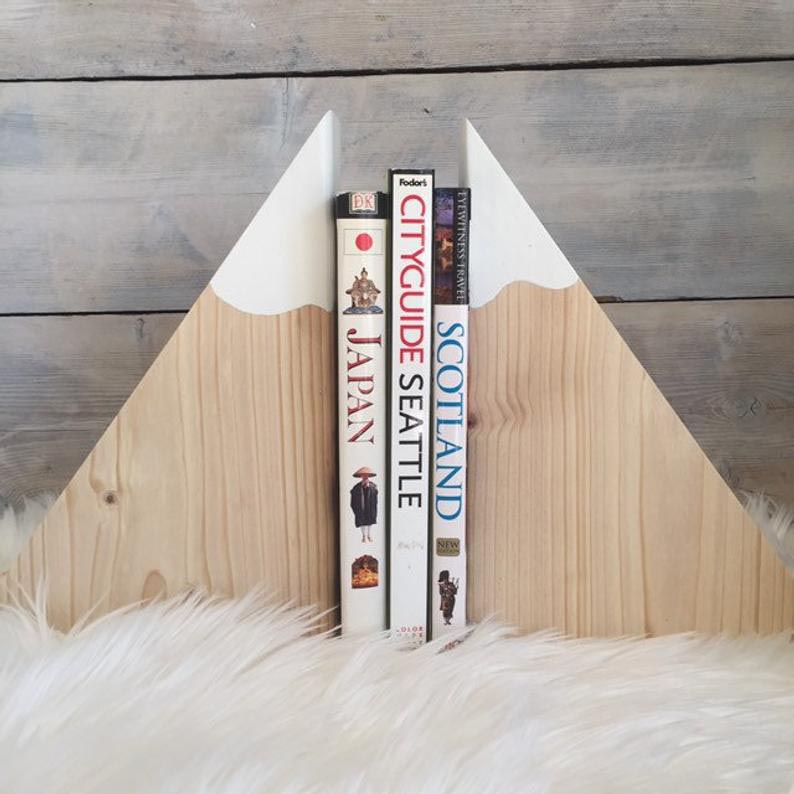 To go with their new Calvin and Hobbes anthology above, also get your friend some cool new bookends! These mountain-themed bookends are made of solid wood, and available in two different sizes (10″ or 8″ tall).
Also choose between several different finishing stains for the final look: dark stain, natural, sky blue, black, blush pink, and more.
Your friend will love setting their mountain bookends on their mantle top, on a shelf, on their desk, or anywhere else they'd love to show them off.
5. Choose-Your-Own Vacation Package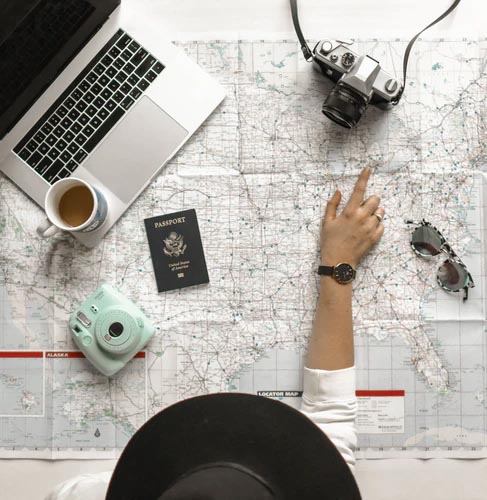 Sometimes the best gifts for friends are those that you can enjoy doing with them. A gift that is an experience!
IMHO, one of the best experience gift options available out there right now is one of the "choose your own adventure" gift packages from Tinggly.
Tinggly offers a wide array of vacations and experiences, from a tour of the Empire State building in New York to a hiking adventure in Rocky Mountain National Park.
The best part of a gift like this is that your friend will get to choose their own adventure (and maybe even take you along with them). Now that's a cool gift!
6. Personalized Tumbler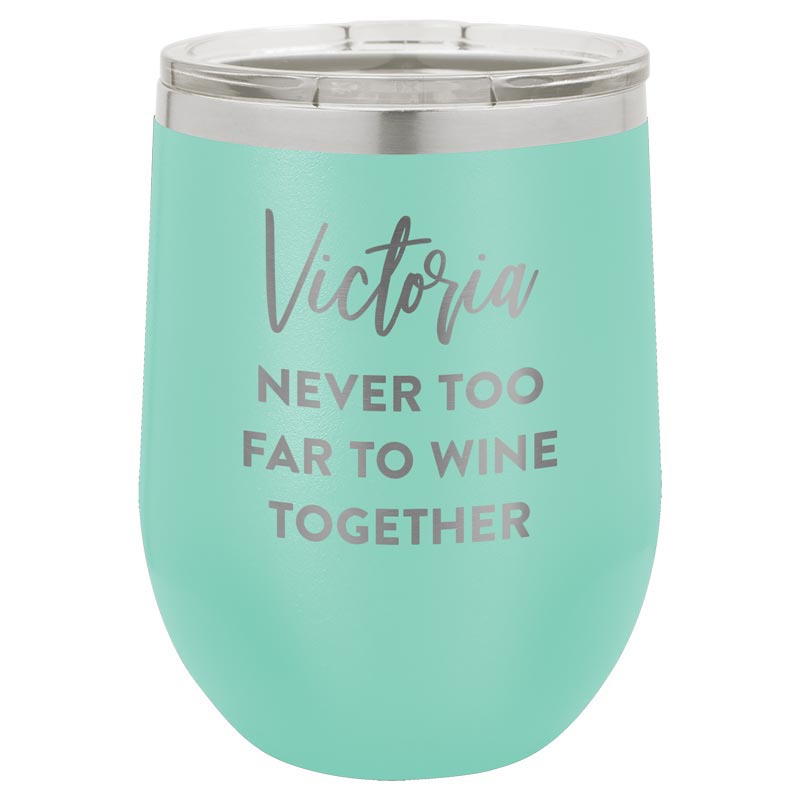 Travel tumbler mugs are another one of those all-around great gift ideas for any kind of friend. They are super convenient and also super cute, so pretty much any one would appreciate receiving one as a gift.
This Personalized BFF tumbler is made by Polar Camel and engraved for your friend by Northwest Gifts. (Polar Camel is comparable to the much more expensive YETI brand tumblers.)
The mug comes double-walled as well as vacuum-sealed (meaning your friend's drink – whatever it is – will stay hot/cold for a lonnnnggg time). It's available in a variety of unique colors, sizes, and styles, too.
Have a certain design or theme in mind that you know your friend would love? Northwest Gifts can create it for you – just ask.
You might like: 100 Hilarious Gag Gifts
7. Escape Room/Murder Mystery Game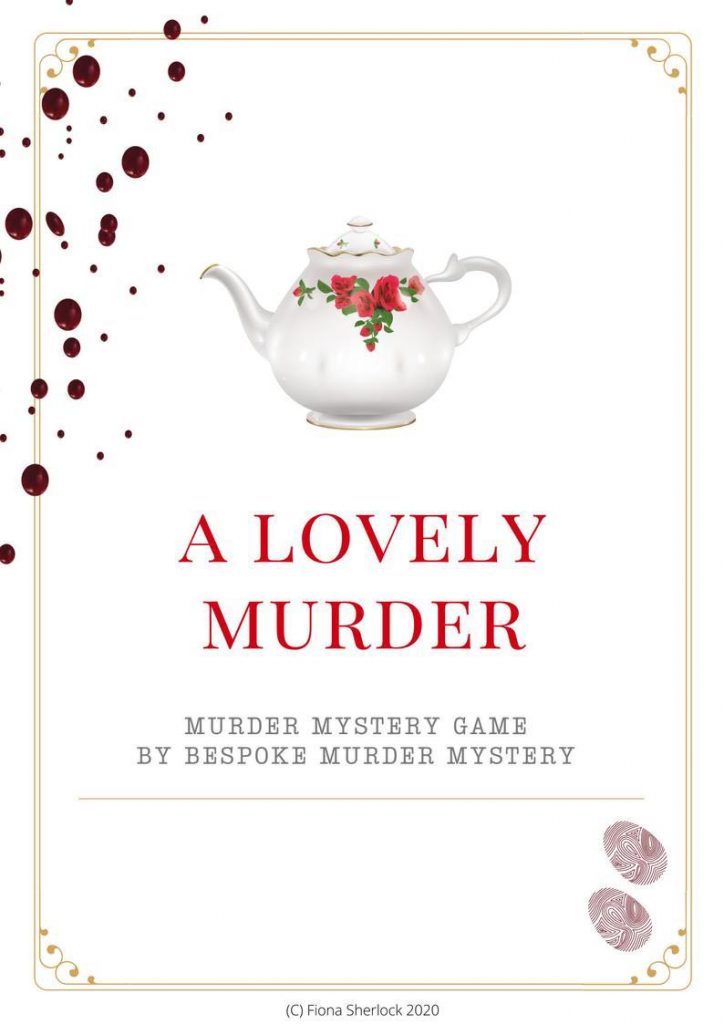 Escape rooms and printable murder mystery games are always fun to play with friends! Maybe you plan on playing with your friend. Or maybe they live far away and you'll be sending one to him/her to play with their loved ones. Either way, these interactive-type mystery games are a fun way to pass the time.
The great thing about printable mystery games is that there are so many story lines and game plays to choose from.
For example, A Lovely Murder (shown above) requires 4-13 players to play, a quick mind, a knack for solving puzzles and a love for a good time.
8. Fernweh Candle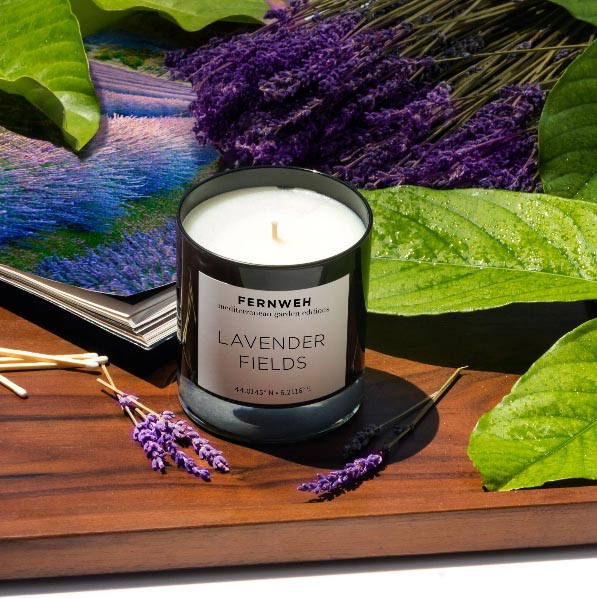 Candles have been an ideal way to focus, relax and unwind for thousands of years. This year is no different, only now in modern times do we have so many different types of candles and an plethora of scents to choose from.
When it comes to giving your friend a lovely candle gift, keep it simple and high-end with a Fernweh Candle in Lavender Fields. These delightful candles are made with soy wax and essential oils, meaning that your friend will get a cleaner burn and a house filled with a delicate scent of Springtime.
Check out all of Fernweh's luxuriously scented candles here.
9. Mason Jar Potpourri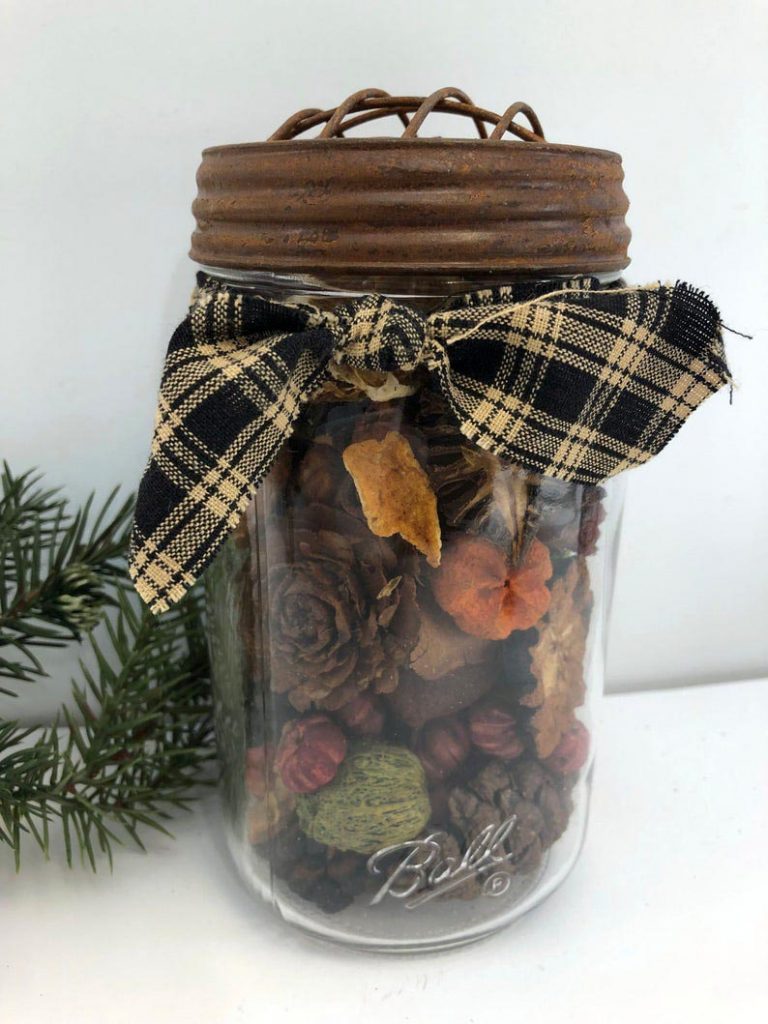 If your friend isn't really one for candles but still enjoys a little quaintness in his or her life, potpourri may be your next best bet.
This adorably festive potpourri Mason jar is the perfect gift for a friend of any type, especially around the holidays. They can set it on their table as a centerpiece for Thanksgiving, put it in their bathroom as a scent booster, or even place it under their Christmas tree for a nostalgic Christmas feel (and smell).
This is a gift idea that you can also DIY. My mom used to make Mason jar potpourris and give them to family friends at Christmastime. The only difference between hers and the jar you see above is that she would add Christmas lights, to work as a warmer.
Here is a great tutorial on how you can make your own potpourri Mason jar warmer. It's an easy and thoughtful gift your friend is sure to love no matter the occasion.
Related: Here's what to write in that perfectly sweet & heartwarming birthday card
10. Personalized Bird Feeder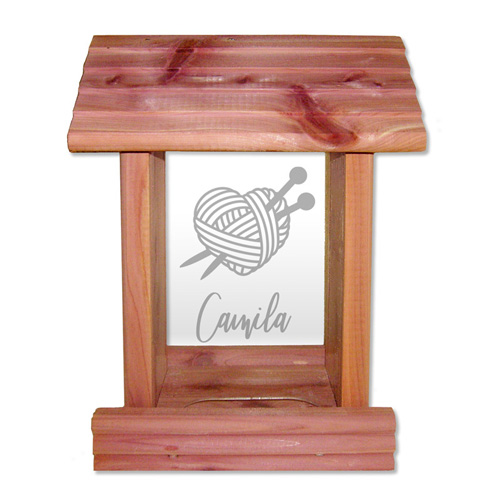 These cedar wood bird feeders are cute, outdoorsy, made in the USA, and best of all… personalized for your friend!
Crafted with long-lasting cedar wood, your friend will love to put up her own personalized feeder to feed the birds. Whether they're into bird watching or backyard gardening, this is a fun accent for anyone's yard.
Plus it doesn't take up any space INSIDE like so many knick-knacks can! There are plenty more personalized designs available as well, for quotes and farming and motorcycles and anything else you want.
Related: Best Gifts for Knitters & Crocheters
Best Gifts for All Types of Friends
Guys and gals, friends near and far, friends you love and friends you love to hate – these are the best gifts for friends in your life, no matter what type of relationship you have.
Best Gift for Your BFF: Custom Bobble Head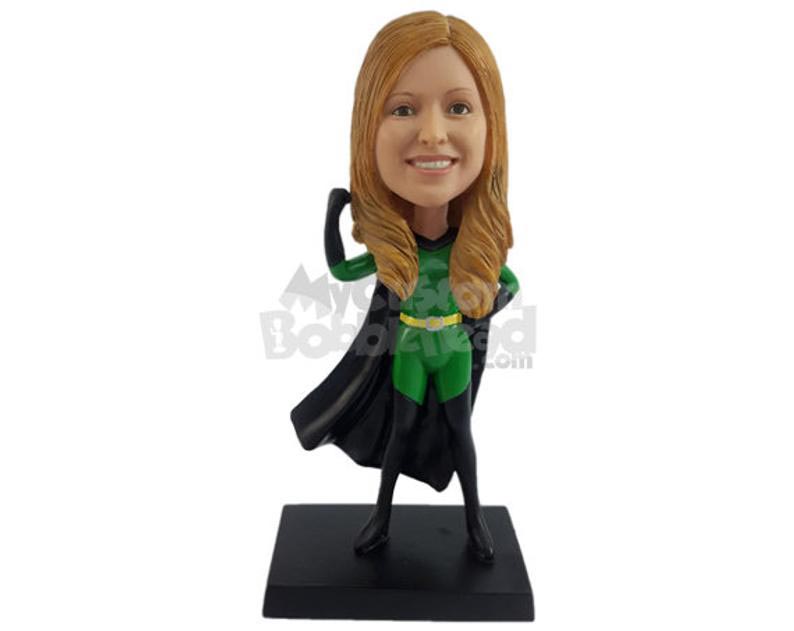 It goes without saying, but your best friend forever deserves the best gift you can find them (duh, that's why you're here!). Frankly, they deserve the whole world on a silver platter, but for now a bobblehead doll may have to suffice.
Bobble head dolls are both fun and inspiring, especially this one, which is custom made to look just like your friend. Imagine the look on their face when they see this doll for the first time, and its weirdly familiar face smiling back up at them.
This bobblehead doll is handmade from polyresin and hand-painted to perfection. All you need to do is send the artist a photo of your friend, and describe them, and they will take care of the rest.
BFF's are the friends of friends, the cherry on top of friendship circles. Here are some more of our fave gifts ideas just for best friends forever:
Best Gift for a Close Female Friend: Custom Necklace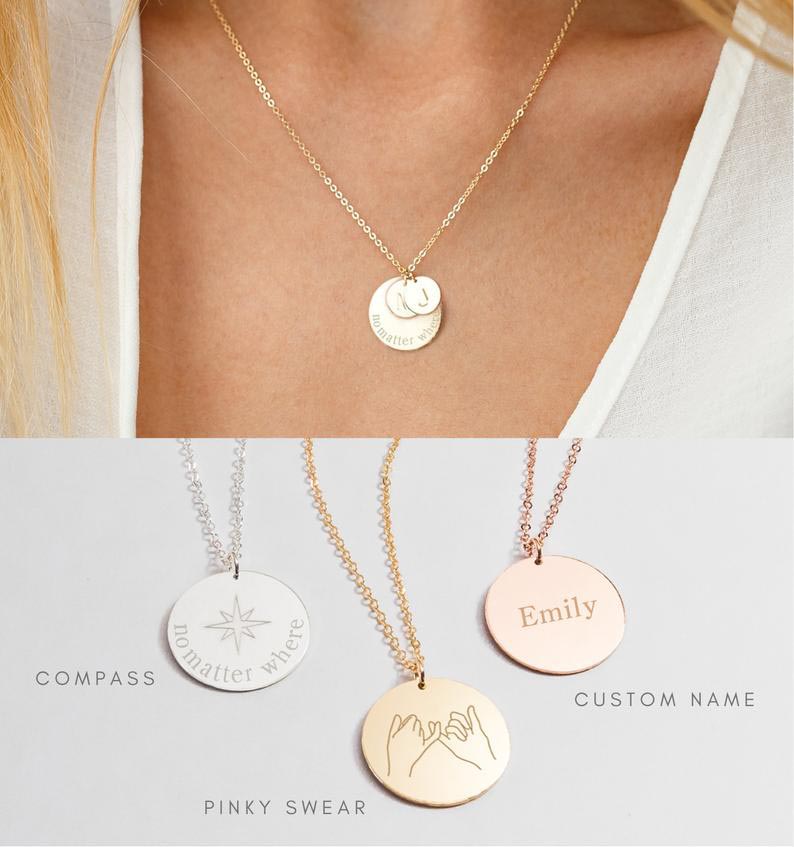 Best friend forever necklaces are nothing new. But what makes this one stand out above all the rest is the way it's customizable. Have her initial or both of your initials engraved onto the charms, or the "Pinky Swear" or compass designs you see in the photo above.
Choose between different styles and sizes when creating your necklace, as well as metal colors: gold, silver, or rose. The chain itself measures 16″ but comes with a 2″ extender just in case.
Here's a similar matching BFF bracelet set that also comes with cute initial charms.
Best Gift for a Close Male Friend: Personalized Bottle Opener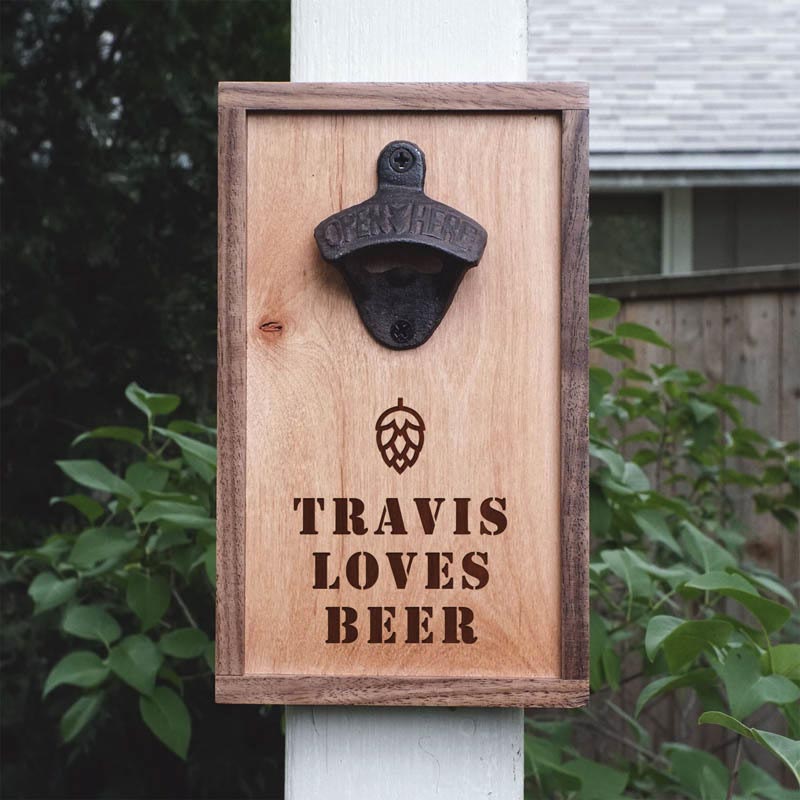 Is there nothing your fave dude friend loves more (besides hanging out with you) than to kick up his feet and relax with a cold one? Then you already know he's going to love this gift idea.
This wood bottle opener will literally be made just for him; it will come personalized with his name and/or up to three lines of wording.
Handmade by Northwest Gifts in their Oregon-based shop, this walnut and maple bottle opener includes an old school, cast iron opener.
While it's small enough for him to carry around and use whenever and wherever he wants, he can also mount it permanently to a wall (hardware to do so included). Measures 8.75″ x 5.25″ x 1″ and plenty more designs are available here.
Best Gift for a New Friend: Care Package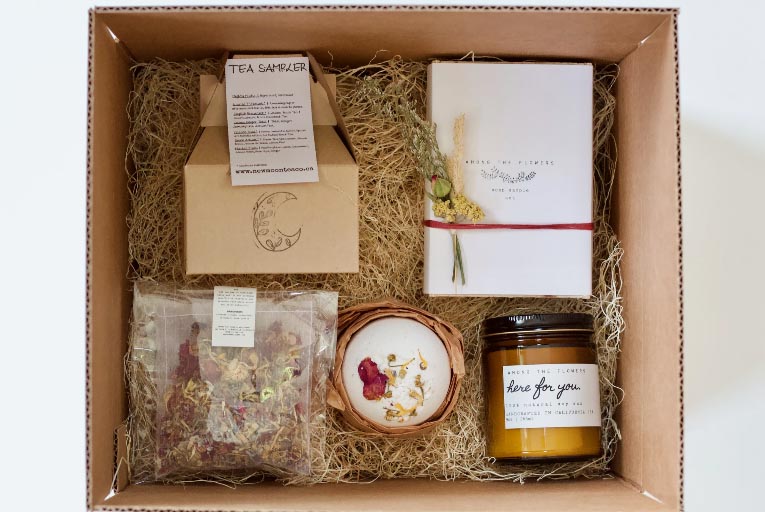 Sometimes when you meet someone new, the two of you just click – you just know that you were meant to be friends. To help break the ice further, it's appropriate to offer a friendly gift to your new buddy- but what constitutes a friendly gift?
We say that you can't go wrong with a gift basket/care package.
This particular care package is called The Zinnia and it's a favorite choice over at Here For You. This is a "build your own" care package, meaning that it comes with basic inclusions and then you can add to it what you think your new pal will enjoy the most.
Choose from:
aloe hand lotion
body oil
bath bomb
botanical bath soak
whipped body butter
salt scrub
face mask
after shave
and more
…as well as other add-ons.
They'll also include a typed or handwritten card of your choosing in your friend's care package.
Best Gift for an Acquaintance: Tea/Coffee Mug Gift Basket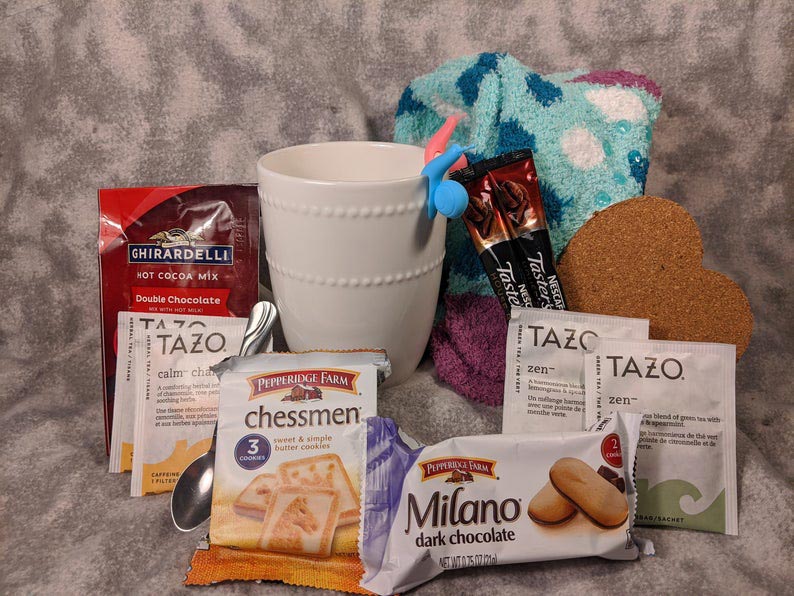 Here's another gift "basket" idea for a new friend, or better yet, a new acquaintance. This tea or coffee mug gift includes hospitable creature comforts like coffees, teas, cocoa, cookies, a pair of warm socks, and more.
No matter if you end up best friends for life, or eventually part ways, your acquaintance will always remember the kindness you showed them when you gave them this gift.
This mug "basket" is an easy one to DIY. It would also make a thoughtful gift for a friend who is grieving the recent loss of a loved one. Go here to browse more sympathy gift ideas.
Best Gift to Send to a Friend: Wine Delivery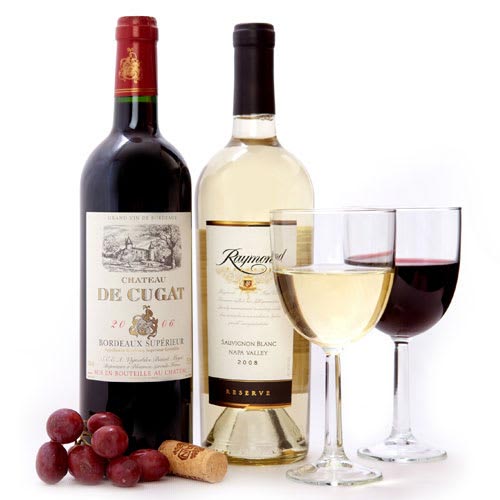 Need a great gift to send to a friend who lives far away? You can't go wrong with a fun and creative subscription delivered to her – or his – door.
These days, subscriptions aren't just about magazines anymore. You can literally join a club (or sign your friend up) for just about any club under the sun.
Amazing Clubs makes it super easy to pick and choose which club you want delivered to your long-distance friend. Today we're going with the Wine Month Club as an example, but Monthly Clubs has these subscriptions and more:
When you give your friend the gift of a Wine Club subscription, each month they'll receive two bottles of premium wine – one white and one red, or both.
Your friend will raise a glass to your friendship for sure… they just might enjoy it a little too much.
Best Gift for a Frenemy: Funny Cross Stitch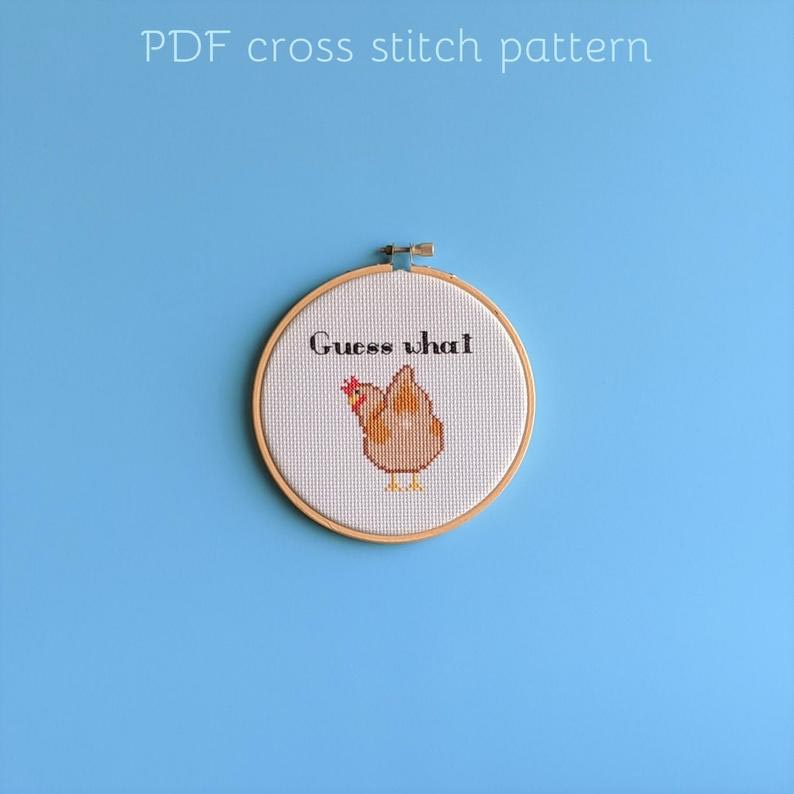 Ah, the frenemy. It seems like almost everyone has one. They're that one person in your life whom you like just enough to stay friends with, but who you wouldn't ever want to be best friends with… and you know they probably feel the same about you.
The strange thing about having a frenemy is that you may still receive a gift or give them a gift when the occasion calls for it. Maybe you're even obligated to give one (like, it's their birthday or something and they've invited you last-minute to the party). You know.
In this case, we recommend a funny gift that's not too funny (aka too crude – unless that's y'all's "frenemy" style – whatever works for you).
This downloadable chicken butt cross stitch pattern is something you can embroider yourself, making this gift somehow thoughtful and passive-aggressive at the same time.
The perfect gift for your frenemy!
Best Funny Gifts for a Friend: Bury-the-Body Friendship Bracelet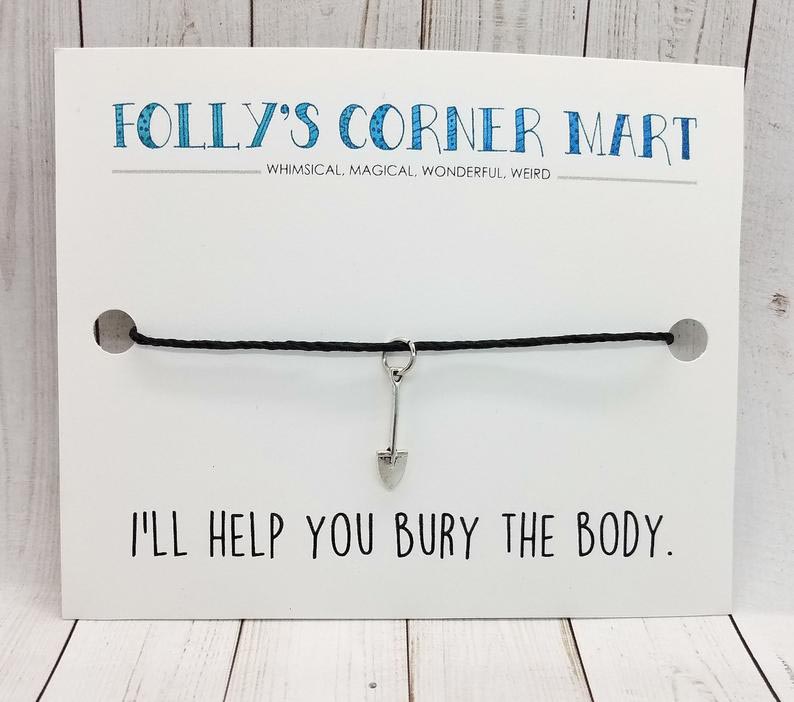 The best gifts for friends are often times the funniest gifts you can find.
Say you have a good friend who's as quirky as it gets. When the two of you get together, there's nothing more you enjoy doing than laughing it up. So naturally, you want to get them a little something to put a smile on their face.
This adorable shovel bracelet includes a sentiment that you'll both find amusing (especially if they're also frenemies with the same person you gave the chicken butt cross stitch to). Complete with coated cording and a Tibetan silver shovel charm, your friend will be sweetly reminded of you every time they don their new bracelet.
Here are even more funny gift ideas your friend may enjoy:
Best Gift for a Friend Who Is Like Family: Photo Clip Frame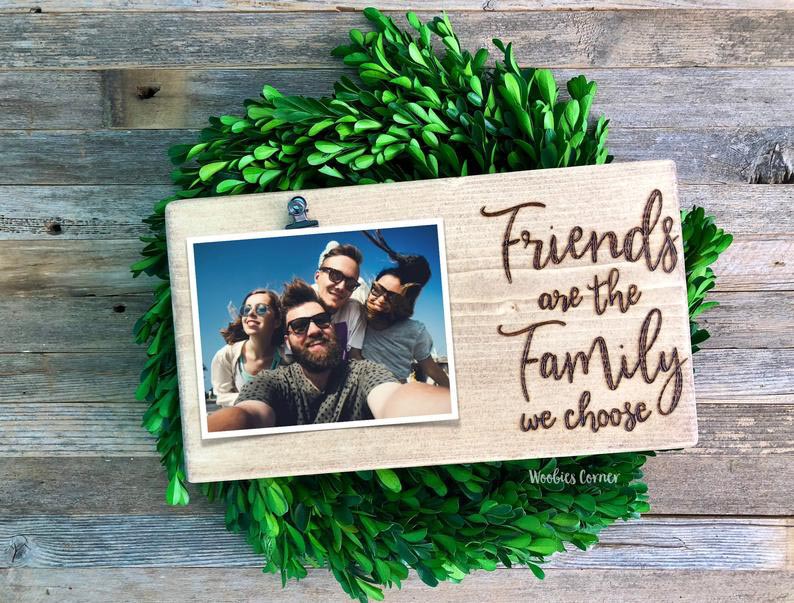 "Friends are the family we choose for ourselves."
So goes the saying. If you're blessed to have a close friend like this in your life, you know it's true.
This unique clip photo frame would make a super sweet gift to give to your sister-from-a-different-mister or your brother-from-another-mother.
Made from real wood, it includes a sawtooth hanger so that they can easily hang it up in a place of honor in their home. You choose between wood burned or vinyl wording.
Measures approximately 13″ x 7.5″ and holds one 4″ x 6″ photo.
Best Sentimental Gift for Friends: Family Name Plaque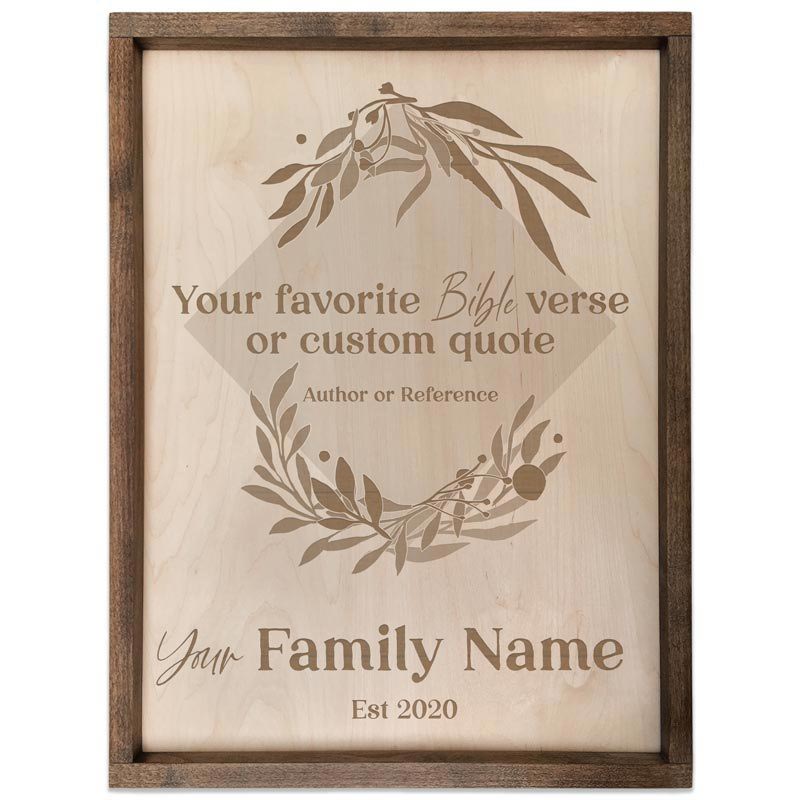 This breathtaking piece is a Northwest Gifts original from the Pacific Crest series – we just had to share it with you! It's the perfect sentimental gift for your sentimental friend.
Made by hand in the U.S.A, this wood family name plaque comes personalized with your friend's surname, as well as their favorite Bible verse or quote, and Est. year.
Choose between a center diamond shape, rectangle, or circle design. Sawtooth hangers are included. Measures 12″ x 16″.
Best Unique Gifts for Unique Friends: Northern Lights Camping Mug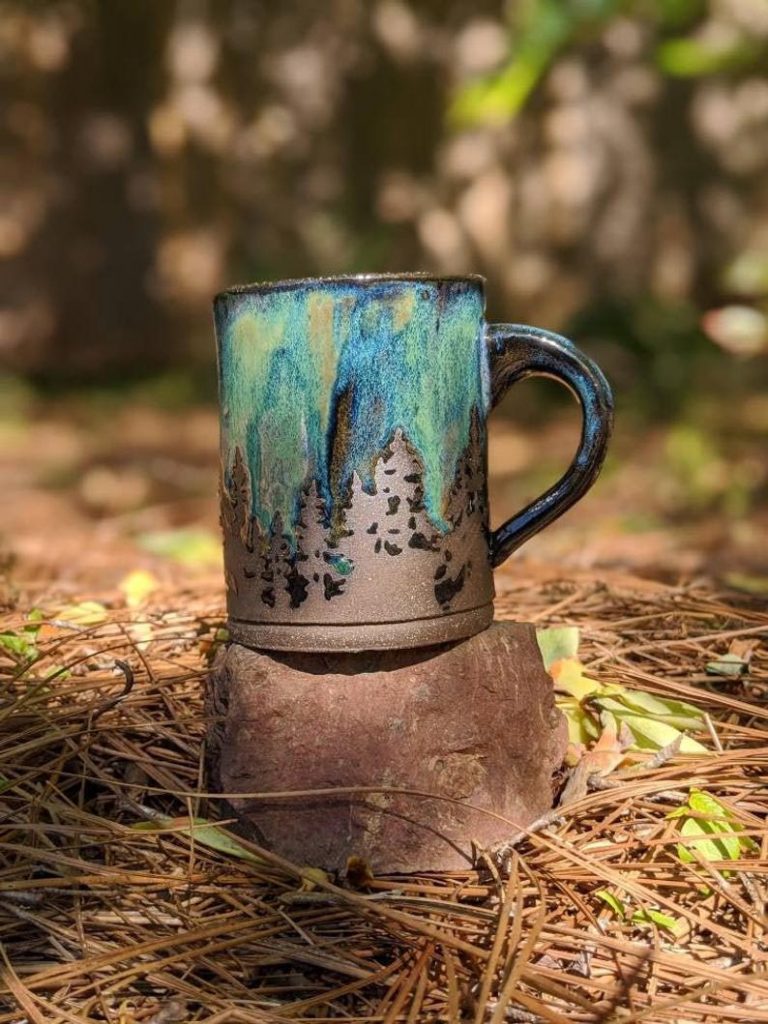 It's time to get into the great outdoors!
If that doesn't sound like something your friend would enjoy, then we're just kidding. Because whether or not they are the camping (or even glamping) type, they are sure to love this gorgeous mug inspired by the beauty of nature's polar phenomenon – the Northern Lights.
This glazed pottery mug is handmade from ceramic and is available in several different sizes/styles. Microwave and dishwasher safe.
And before you go, just a few more gorgeous and unique gifts your friend may love:
---
Did you find the perfect gift for your friend from our list today? We hope so, but if not, we hope you've at least found some inspiration as you continue your search.
If you still haven't quite found the best gift for your friend, we have even more personalized gift ideas for him and for her. Check them out!
Read Next: 21 Amazing Last-Minute Birthday Gifts
Pin It