Let's talk last-minute birthday gifts. Your procrastinating butt apparently needs some down-to-the-wire ideas, so today we're here to oblige.
No matter whom you need to buy a birthday present for, we've got you covered:
Mom or Dad
Husband or Wife
Girlfriend or Boyfriend
Brother or Sister
Pretty much anyone else!
Okay, no more wasting time. Let's get to it!
Our website is supported by our users. We sometimes earn a commission when you click through the affiliate links on our website. See our privacy policy & disclosures for more information.
Last Minute Birthday Gift Ideas
Below you'll find our entire list of 21 amazing last-minute gifts. These are organized by:
To help you out a little more, we've also added in where you can get each gift, along with approximately how long it'll take to do so.
5 Most Thoughtful Last-Minute Birthday Gifts
1. Custom Pacific Crest Plaque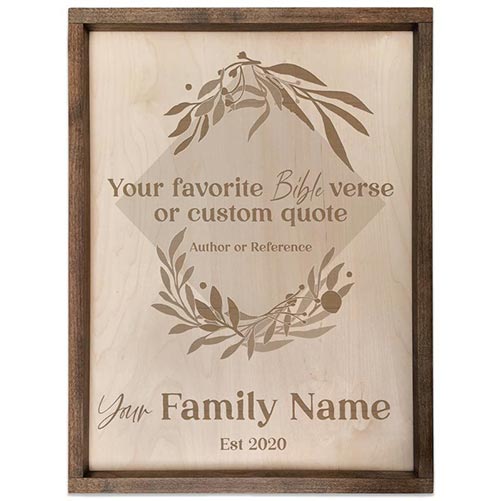 Where: Online
How quickly: 2-5 business days after production
Most last-minute gift-givers don't have a lot of time on their hands. But if you have a couple days to spare, you can order a custom-made gift online and have it shipped to your loved one in time for their birthday.
If you have a little time to spare for shipping, this custom wall plaque, from Northwest Gifts' Pacific Crest series, would make a wonderful gift. This plaque is handmade in the U.S.A. and is custom-etched to feature a favorite Bible verse, song lyric, quote, or anything else you want it to say. Include a family name and Est. date.
Measures 12″ x 16″ and comes ready to hang.
Northwest Gifts will do their best to ensure that your loved one's gift arrives in time for their big day. Just send them a message letting them know your situation.
2. Trees For a Change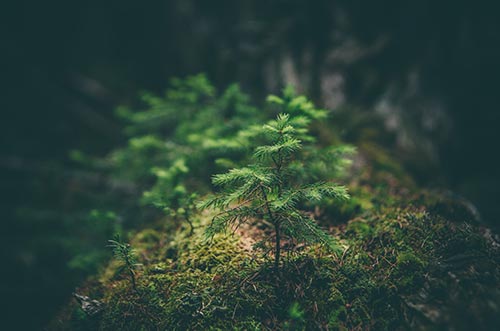 Where: Online
How quickly: 10 minutes or so
All it takes is a few clicks of the mouse to start the process of planting a baby tree, in honor of your loved one's birthday.
Through Trees for a Change, a tree sapling will be planted in a National forest area devastated by wildfire. Over time, your loved one will be able to watch their tree grow into what will eventually become a thriving forest once more.
3. Donation to a favorite organization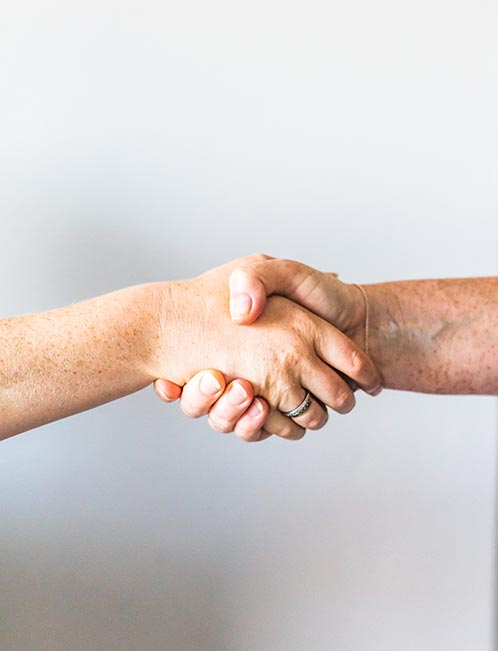 Where: Online or in person
How quickly: 10 minutes or so online, an hour or so in person
Each of you should give what you have decided in your heart to give, not reluctantly or under compulsion, for God loves a cheerful giver."

2 Corinthians 9:7 (NIV)
Is there a cause close to your loved one's heart? Or maybe they already have a fave charity they regularly donate to. If so, there's a brilliant idea right there – donate to it yourself, in their name, for their birthday.
If you're unsure of which organization you should donate to, these are a few of our favorites:
In any case, your loved one is going to love the fact that their special day is going toward making someone else's day a little bit brighter.
4. Amazon Prime Membership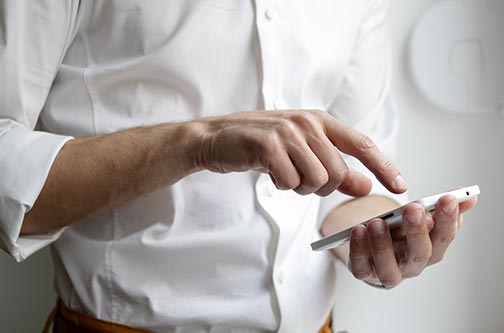 Where: Online
How quickly: 10 minutes or so
These days, almost everyone makes purchases, from furniture to groceries, online from the comfort of home. Amazon is the modern Sears catalog, only MUCH bigger and more widely-used.
The price of shipping on anything bought through Amazon can add up like crazy pretty quickly. So many customers take advantage of Amazon Prime.
If your loved one is any kind of Amazon consumer, an Amazon Prime gift membership will allow them to enjoy free same-, 1-, or 2-day shipping on tons of items. Music streaming and videos are also available through Amazon Prime.
5. Quality luggage (+ instant luggage tag)
Where: Online or in store
How quickly: A few minutes online + shipping time, or about 3o minutes in store
Again, if you have a few days to spare until your loved one's birthday, and are willing to wait out shipping, you can still take advantage of what the Internet has to offer.
Take this travel suitcase for example. Everyone needs quality luggage, especially your loved one who loves to travel. Whether it's a hobby or they have to travel for work, some good-quality luggage will be a gift they'll surely appreciate.
And when it comes to quality luggage, you can't go wrong with a Samsonite suitcase. They are popular for a reason; hardside Samsonites are built to last. Features include expandability, spinner wheels, a TSA lock to keep thieves at bay, and more. 10 -year warranty is included.
If you don't have a few days, most big box stores like Walmart and Target also carry a decent selection of high-quality luggage. And here's a little something extra to make their gift that much more special.
5 Last-Minute Birthday Gifts (with same-day delivery or pickup)
6. Tinggly Experience Gift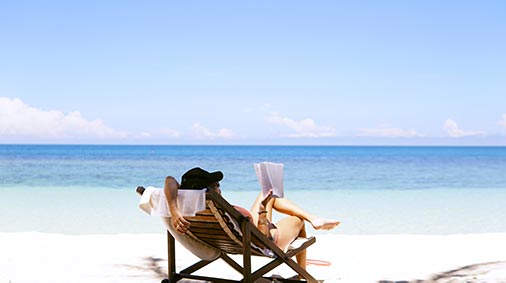 Where: Online
How quickly: About 10 minutes
Need to order and pick up/have delivered a gift like, today? Never fear, Tinggly is here!
What is Tinggly? I'm glad you asked. Tinggly is a choose-your-own-adventure kind of experience gift. Basically, 1) you place the order for the trip online, and 2) your loved gets to choose when and where their trip will take them.
Instant delivery to their inbox is available, or (if you have the time), a gift box can be mailed to them in 2-5 business days.
7. Walgreens Photo Gift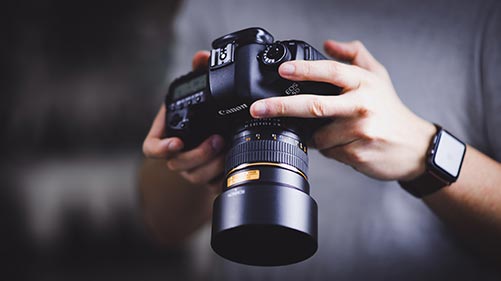 Where: Online/pickup in store
How quickly: About 15 minutes to order. Pickup time depends on how far away your Walgreens is!
It's super easy to create a photo gift through Walgreens. Have fun picking out a layout online (from collages to canvas prints to photo books) and then enjoy same-day pickup in store.
8. Flower Delivery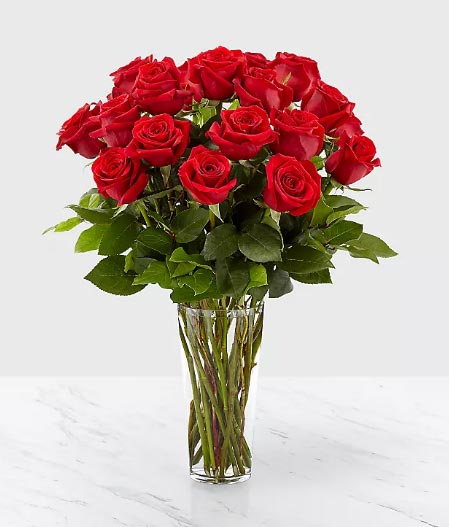 Where: Online
How quickly: Minutes to order/same-day delivery available.
Nothing says, "Of course I didn't forget!" quite like a same-day flower delivery.
With ProFlowers, you can choose from several bouquets and gifts online, and have it delivered to your loved one same-day. It doesn't matter where they live, either; ProFlowers offers same-day and weekend delivery throughout the U.S.
Another option is giving them a "The Bouqs" subscription. Get it now and instantly you'll have a gift note to give to the recipient, then next month they'll start getting monthly deliveries of beautiful flowers.
9. Edible Arrangements Delivery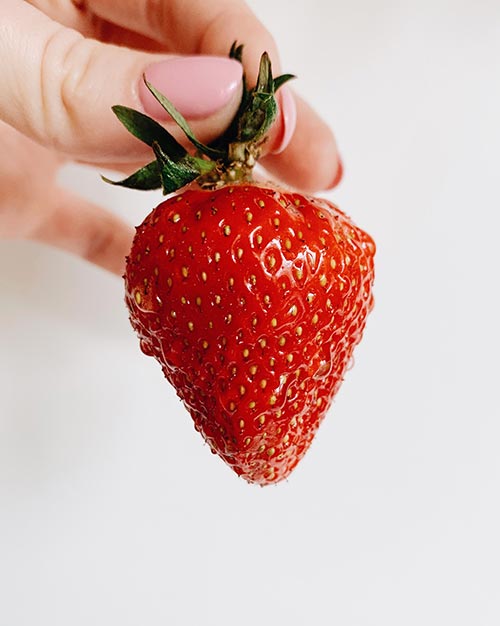 Where: Online
How quickly: Minutes to order/same-day delivery available.
If flowers aren't your thing (nor the birthday girl/boy's) why not go with something tasty instead?
When you give the gift of Edible Arrangements, it's almost like your sending flowers, only in snack form. Sounds awesome, right?!
From fruit "bouquets" to chocolates to cookies to popcorn, Edible Arrangements has a little something for every palate, delivered same-day.
10. Things Remembered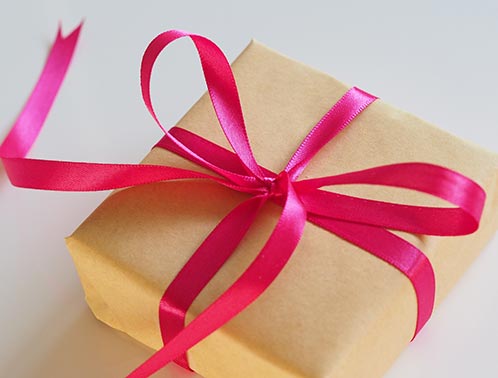 Where: Online/in store
How quickly: 15-20 minutes or so to design a custom gift online. Pickup in-store same day.
Things Remembered is a high-end novelty store selling personalized gifts for people of all ages. From silver frames to music boxes to jewelry to snow globes, you can find almost any kind of keepsake treasure for your loved one's birthday.
Once you personalize the gift online, the store will engrave it for you then and there…all you have to do is go and pick it up that same day (and then present it to your loved one, of course!)
Last Minute Gifts for….
Now we have some ideas for anyone and everyone in your life.
11. Best Last-Minute Birthday Gift to DIY: Garage Sailing Gift Card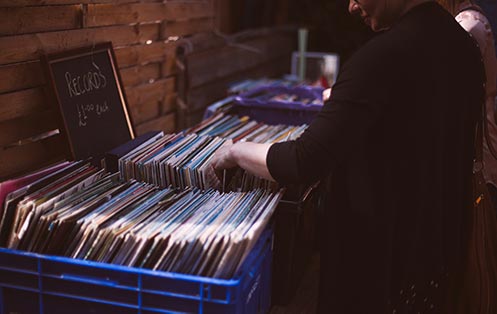 Where: Your neighborhood
How quickly: An hour or 2
No matter how much time you've already wasted, you don't have to spend an arm and a leg to ensure that your special someone's gift this year is an amazing one.
Something as simple as a garage or estate sale can yield some pretty incredible finds. From old record albums to antiques, you never what fascinating items you may find that can quickly and easily be turned into a last-minute birthday surprise. Thrift stores are also a great resource.
To find yard or estate sales in your area, just check your local listings: your Nextdoor app, Facebook Marketplace, Craigslist and the like. You never know what you might find.
Or jump in the car and take a drive around your block, keeping a lookout for yard sale signs.
TIP: To make this gift extra special, turn it into an experience gift. You know, a bonding moment for the two of you. Make your own Garage Sale Gift Card or Monopoly money, buy them coffee before and/or lunch after, and drive them around buying them fun and quirky stuff.
12. Best Last-Minute Birthday Gift for Her: Jewelry
Where: Local shop (or online if you have time to spare for shipping)
How quickly: 30 minutes or so if in-store/time of shipping if online
When it comes to finding the perfect birthday gift for your wife, girlfriend, or BFF, we all know you should've had this planned out months ago. But there's literally no time to dwell on that now!
Jewelry has always been a go-to gift for the ladies in our lives, and that hasn't changed just because her's party's in 30 minutes.
If you simply don't have time to select a piece online, hop into the car and head to your local jewelry counter.
Take at least a little bit of time to really and truly examine the selections until you spot something you know she'll really love and wear… it's still the thought that counts.
13. Best Last-Minute Birthday Gift for Wife: Wine Month Club (+ a bottle of wine!)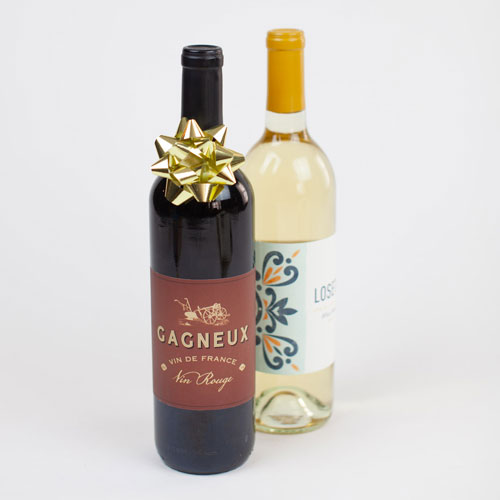 Where: Online/in store
How quickly: Create a subscription online in minutes/30 minutes or so to pick out a good wine in-store
Everyone knows someone whose day is not complete without a glass of wine enjoyed at some point. Is your spouse that person?
If you already give her a bottle of her favorite red or white every birthday and Christmas, it may be time to step it up a notch. Yep, even though her party started ten minutes ago and you don't have her a gift yet!
If you're strapped for time, head on over to Monthly Clubs and check out their Wine Month Club.
I know you don't have time for details, so here's the gist: it's a monthly wine subscription. Each month, your special someone will receive two different gourmet wines to try and enjoy.
When you order, you'll get several options for instant gift note printing/delivery. Then we advise you to head to your local grocery store or liquor store to pick up a bottle, pronto. Add a pretty bow to the neck of the bottle, and you're golden!
14. Best Last-Minute Birthday Gift for Female Friend: Custom Birthday Card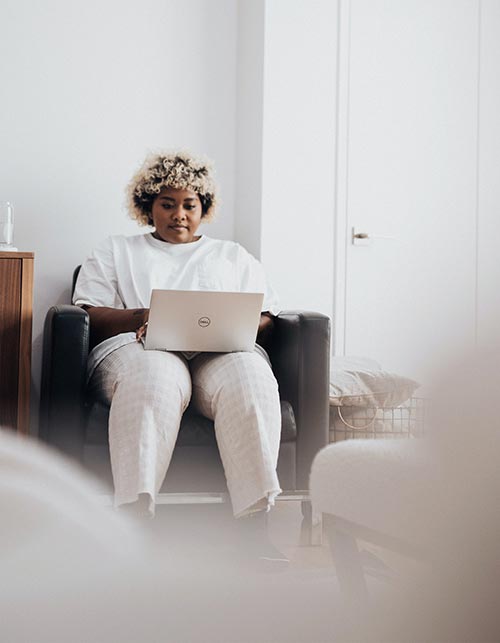 Where: Online
How quickly: About 15 minutes to customize a card
Some people really love to give, and look forward to receiving, greeting cards on important occasions. Does your mom, gal pal, or girlfriend love to open and read her birthday cards just as much as the actual gift that goes with it? Does she love the personal connection, the handwritten note, the relationship? Then you can't skimp out on a card this year, c'mon now.
Just 'cause you don't have time to go to the store and pick out the best bday card, doesn't mean your special someone isn't going to get one. Using a service like Greetings Island, take a pause for about a quarter of an hour to make a design her one.
Greetings Island offers many ways to customize her card, and you can either print it out to give to her, or have it delivered to her inbox. Either way, she's going to love it. Pair it with another suggestion from this list for the ultimate last-minute gift.
15. Best Last-Minute Birthday Gift for Mom: "Best Mom Ever" Bird Feeder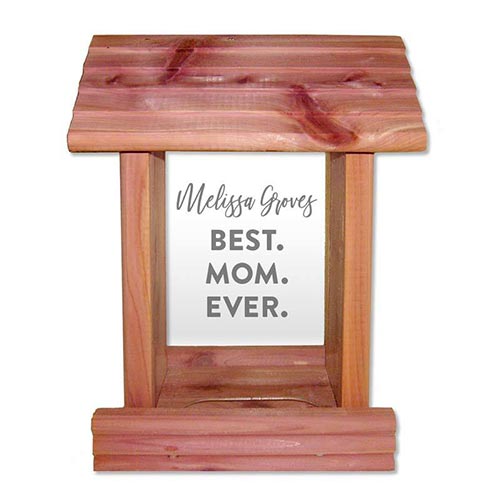 Where: Online
How quickly: 2-5 business days after production
Your mom is the best mom ever. You've told her this a thousand times (right?), but now you can let the whole world know by having "Best Mom Ever" laser-engraved into her birthday gift.
Northwest Gifts' "Best Mom Ever" bird feeder is a cedar wood feeder featuring clear front and back panels. Besides that phrase, you can have any other text you'd like engraved as well.
And just as with the Pacific Crest Plaque (gift #1 above), just let the shop know when you need it delivered by, and they'll do their best to make it happen.
Our bird feeders aren't just for mamas! Check out other gorgeous designs here.
16. Best Last-Minute Birthday Gift for Sister: Instant Art Download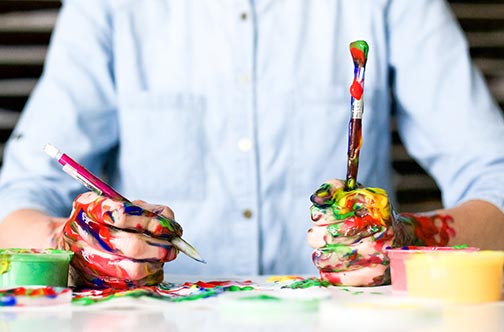 Where: Online
How quickly: Maybe 5 minutes
This birthday gift idea is about as fast and easy as it gets, while still retaining the thoughtfulness your sister or friend deserves.
Choose from literally hundreds of quality, instantly downloadable art pieces online. Simply purchase and print the art (or have printed somewhere like Walgreens), frame it, and then get creative wrapping it.
17. Best Last-Minute Birthday Gift for BFF: Girl's day or night on the town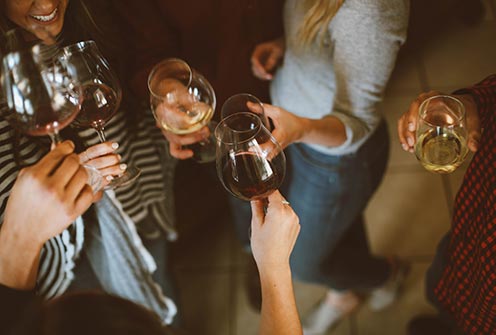 Where: Your town
How quickly: However quickly you can get a hold of the girls + a few hours
This one doesn't need a whole lot of explaining.
All the girls in town? Check.
All your fave haunts open for the evening? Check.
Is the birthday girl available? Check!
You know what to do.
18. Best Last-Minute Birthday Gift for Boyfriend: Beer Brewing Course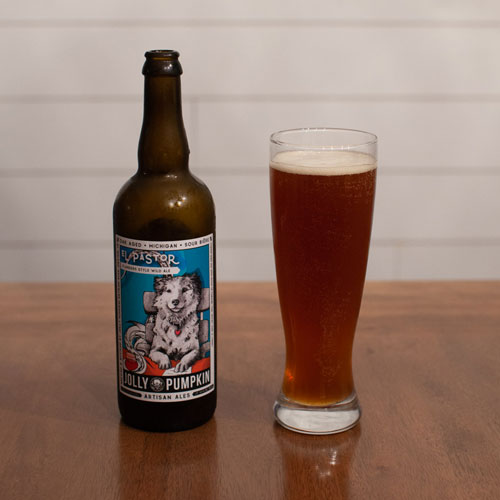 Where: Online
How quickly: A few minutes
No matter if your man is a causal beer drinker or a proud hops connoisseur, his birthday is in T-minus 30 seconds and you don't have him a gift yet.
We won't ask "What's wrong with you?!" because we're nice. We'll just [gently, firmly] prompt you to surprise him with a beer brewing course – you can secure it online in a matter of minutes.
Udemy offers a series of online courses that he can take to learn the ins and outs of the beer brewing process. This course is broken down into 8 sections where he can learn to make his own beer in 5 easy steps!
If brewing their own beer isn't what they are into, then give them a subscription to The Rare Beer Club for a monthly delivery of hard-to-find and limited edition craft brews. Check out our review for more info.
19. Best Last-Minute Birthday Gift for Dad: Escape Room/Murder Mystery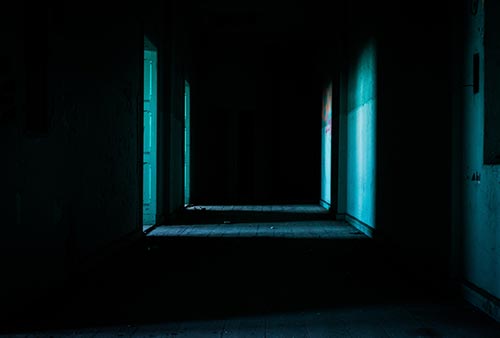 Where: Online
How quickly: About 20 minutes or so
Is family game night a thing in your house like it is in mine? If your family is anything like mine, you have a nice big stack of board games and other fun stuff that you're constantly adding to. Including on birthdays!
That said, if right now it's almost his birthday and you simply can't find the time to sneak to the store and pick out a game either of you haven't tried yet, Bespoke Murder Mystery is the next best thing.
You can choose from a large selection of escape room and murder mystery-type games, the components of which (best of all) can be printed from your computer in less than 30 minutes.
20. Best Last-Minute Birthday Gift for Husband: Audiobook Membership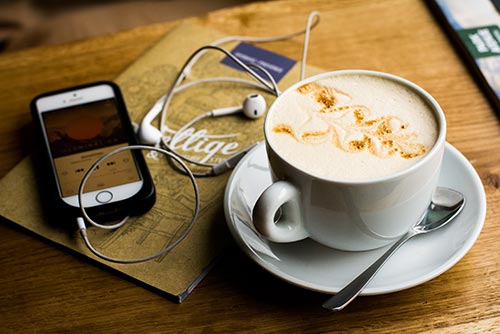 Where: Online
How quickly: A few minutes
We're sure you have a good reason for not getting your husband a birthday gift yet… we're not here to judge (tsk, tsk). So here's a great gift idea we just couldn't pass up sharing, especially if your man is a big reader.
An Audible membership will allow him access to a whole slew of audiobooks, podcasts, programs, shows, music, meditations, ASMR, etc. that he can really dig.
Besides Audible.com (an Amazon company), you can also consider signing him up for:
…those are the big names!
21. Best Last-Minute Birthday Gift for Brother (or Bro): A surprise pub crawl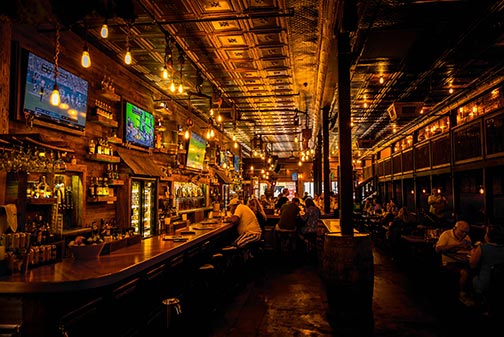 Where: Your town
How quickly: However long it takes to get the guys together + a few hours
Pub crawls are a lot of fun and a great way to celebrate pretty much anything, birthdays included.
So if your bro or best man (heck, maybe he's both) is about to turn a year older, take him out for some fun with all the rest of the gang.
Because sometimes your time is the very best gift you can give.
DIY Ideas: Last-Minute Gifts You Can Make
When it comes to last-minute birthday gifts, sometimes you just gotta go the DIY route. If you do do-it-yourself, here are a handful of ideas to help get you started down the right path:
Need a little more inspiration? For 100+ DIY gift ideas (that you can literally make sitting on your couch), see here.
Did You Forget Their Birthday Entirely?
That's the worst.
But don't worry, you can still salvage this. All the gifts from above work as belated birthday gifts. Here are some more ideas for extra-thoughtful gifts that can, maybe, in some small way, help make up for being late.
And here's what to say in your belated birthday card.
Pin It