Oh, to be 12 again! And to have my choice of some of these awesome birthday gifts on this list would be fantastic.
12-year-olds can be hard to shop for, but we've made it easier for you. Have a little shopping spree from our list of "must-haves." Your 12-year-old will thank you!
Our website is supported by our users. We sometimes earn a commission when you click through the affiliate links on our website. See our privacy policy & disclosures for more information.
Best Gifts for 12 Year Olds: Buddha Board
This Buddha Water Board painting set uses only water and this classic drawing board! It will encourage your child to create beautiful works of art that fades away as it dries. This gift is sure to give your 12-year-old hours of enjoyment.
Simply fill the stand with water, dip the included bamboo brush, then start drawing, painting or writing.
12 Year Old Gifts for Boys: Penny Boards
These Penny Boards might be small, but they are tough! This newest edition comes with 5″ trucks for more control, balance, and improved maneuverability. Perfect for any new skateboarder!
With so many colors to choose from, you won't have a problem finding his favorite one.
Plus, this board fits into a backpack for easy carrying. Win-win
Related: 10 Truly Classic Toys that Kids will Actually Play With
12 Year Old Gifts for Girls: Charm Bracelets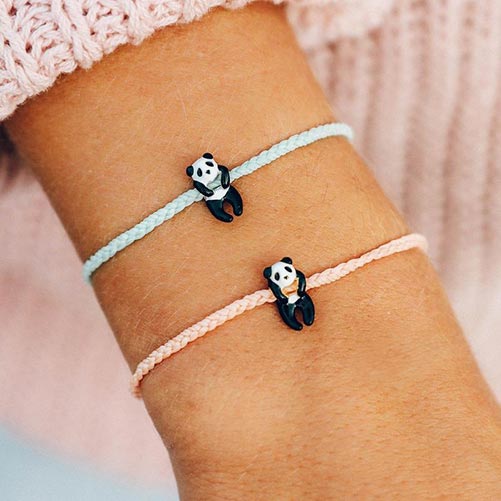 Charm bracelets are as fun to give as they are to receive! Young ladies enjoy getting jewelry just as much as older ladies *wink wink*
Puravida offers hundreds of bracelets to match anyone's favorite style. Go ahead and try to pick just one!
Related: Fun & Timeless Jewelry
Best Books for 12 Year Olds: The Hobbit
You can encourage the love of reading in your kids by offering The Hobbit by J.R.R. Tolkien – it is an all-time favorite book.
Who wouldn't enjoy the adventures of Bilbo Baggins and the wizard Gandalf? This wonderfully imaginative book has entertained kids of all ages for over 80 years.
Give the gift of reading. It is a gift that will last a lifetime.
Best Gifts for Adventurous 12 Year Olds: Camping Bag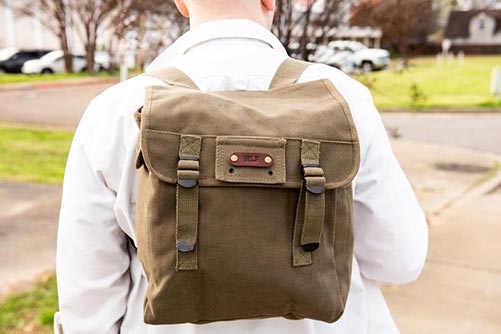 Do you have an adventurous child in your life? If so, here is a great gift for their everyday adventures!
This canvas camping bag is designed to carry all their gadgets and weekend essentials. Make this backpack extra special by adding their initials to the leather tag.
Best School Gifts for 12 Year Olds: Personalized Journal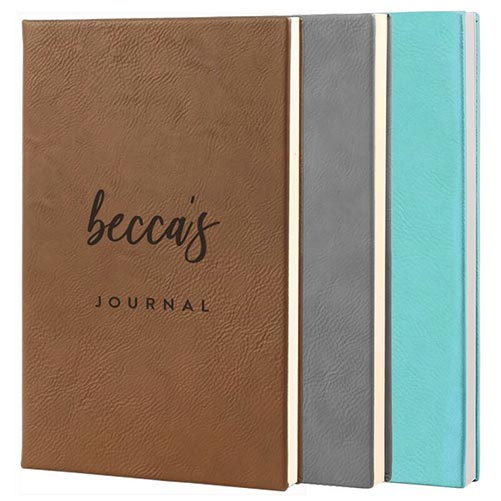 This personalized leather journal is a thoughtful gift for the writer or artist in your life. They will love to fill up page after page of ideas, doodles, and notes.
Their faux leather journal will fit into their backpack or into a dresser drawer for safekeeping.
Choose from three colors and personalize this journal with your child's name.
STEM Gifts for 12 Year Olds: Deluxe Eco Robotics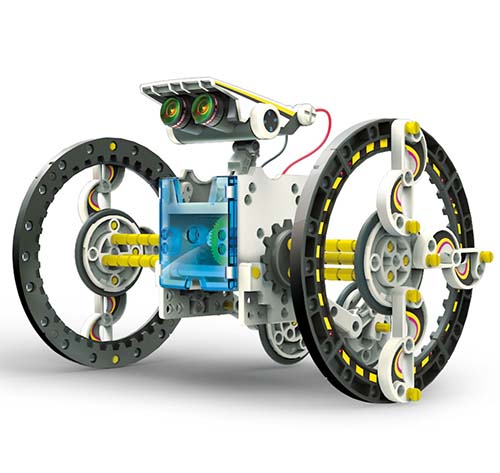 Keep your engineer in-the-making building for hours with this progressive bot. With 3 levels of construction difficulty and 14 distinct bots, it grows with them and their minds. Completely solar powered, it prepares them for the future of energy!
Summer Gifts for 12 Year Olds: Build Their Own Garden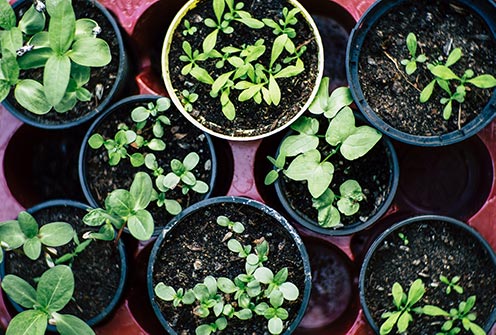 Urban Leaf specializes in edible gardening kits. Regardless of skill level, they've got your 12 year old covered.
Their online guides will teach them all they need to know to from seed to harvest. It won't be long and your young gardener will be enjoying their homegrown herbs, greens, and veggies.
Best Board Game for 12 Year Olds: Jaws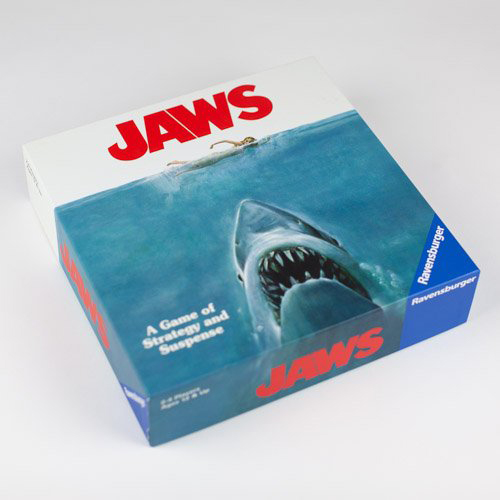 The JAWS board game lets your kids play as the shark or part of the crew. This epic movie game will have them playing the heart-stopping finale to the classic film over and over again.
Hmmm… I think you might need a bigger boat!
Meaningful Gifts for 12 Year Olds: Follow Your Dreams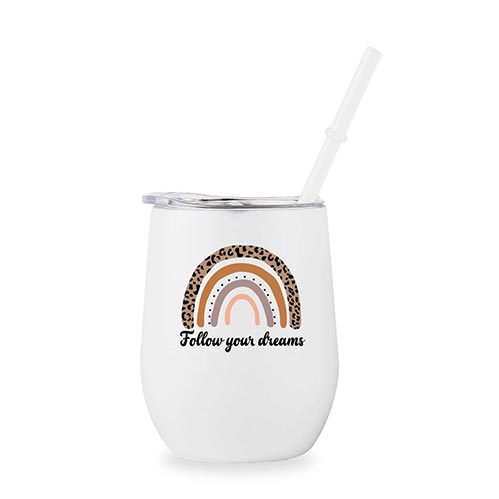 The Follow Your Dreams tumbler is ideal for anyone that has big dreams.
This tumbler is just the right size at 12 oz., and will keep your kid's drinks cold or hot for hours.
Christmas Gifts for 12 Year Olds: Light Up Galaxy Rose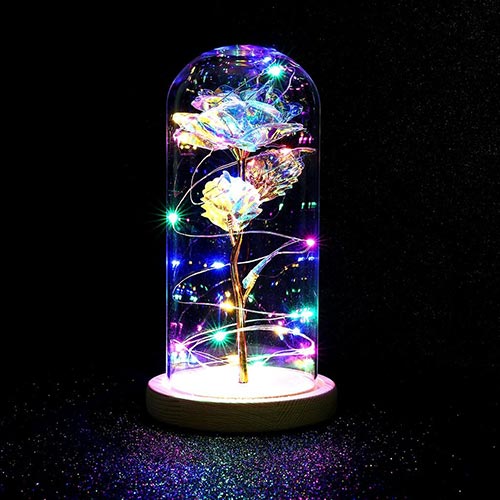 This galaxy enchanted rose is absolutely breathtaking! The LED fairy lights seem to dance around the enchanted rose – and will make a wonderfully soft nightlight.
This is a special gift for any 12 year old that believes in fairytales and a happy ending.
10 More 12 Year Old Gift Ideas
1. Birth Flower Necklace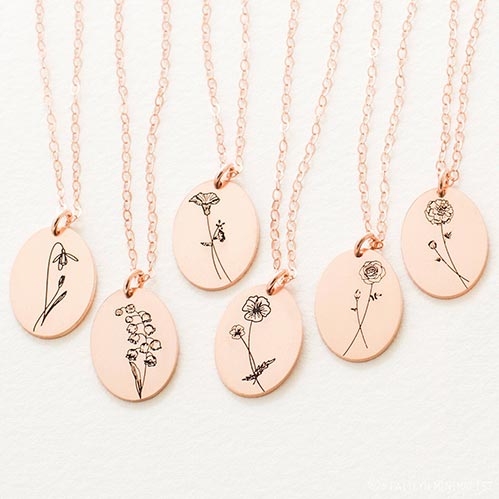 This charming piece of jewelry displays her birth flower.
Made from high-quality sterling silver with a finish of 18K gold, rose gold, or sterling silver – girls of any age would enjoy this minimalist floral necklace.
2. 3D Home Kit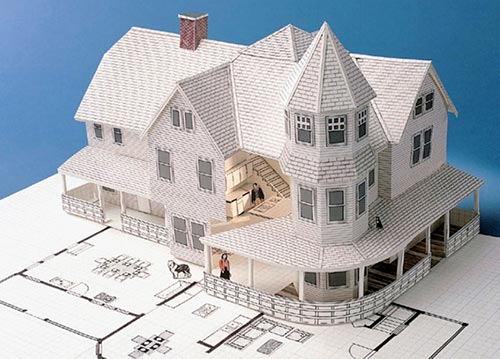 Do you have an aspiring architect in your life? This 3D home kit will give them inspiration and keep them busy for hours!
This kit will allow your child to build a detailed, three-dimensional scale model of their own home the way architects do. They'll think like a real architect, planning their home project.
They will follow the designs and cut out the parts from the included graph-printed sheets. This project will help them to realize the dream of building their own home!
3. Hidden Pocket Scrunchie
Fun meets innovative in this delightful scrunchie "pocket." She can keep all of her trinkets and even money safe in this inconspicuous spot! Available in a variety of colors to match those cute outfits she loves to sport.
4. Miniature House Kit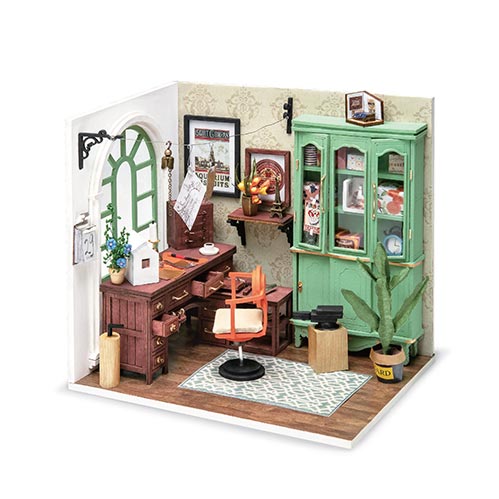 This miniature house kit is a wonderful way for kids to try their hand at building models! From beginners to advanced, Hand Craft USA has it all to choose from.
For sustainable loving children -every kit is made from eco-friendly materials!
5. Magnetic Liquid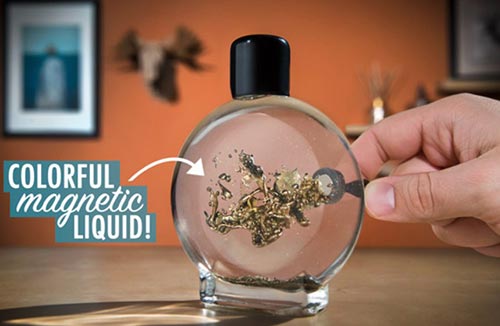 Ferrofluid is a magnetic liquid that reacts in crazy ways in the presence of a magnet. This is the type of science that seems like magic!
This magical liquid contains particles of hematite, magnetite, and an iron-containing compound. Fun fact: ferrofluid has many practical uses and can be found in hard drives, MRI equipment, and optical filters. But it also makes a FUN fidget toy.
6. Personalized Phone Stand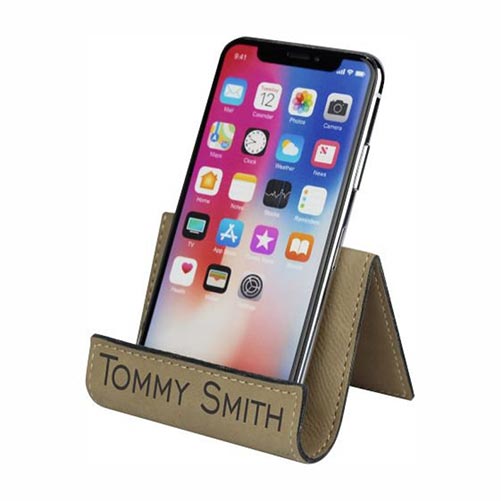 A child's most prized possession is their cell phone. Give it a safe place with this personalized phone stand!
Just the right size for a desk. Your kids will not have to search for their phones after receiving this phone stand.
7. Create Your Own Comic Strip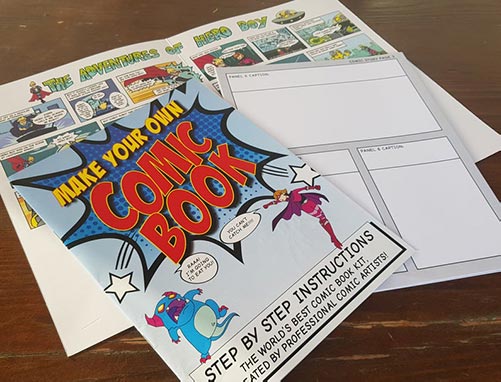 Unleash your child's creativity with the kit that allows them to create your own comic strip! With simple-to-follow directions, they will be an author and illustrator in no time.
8. Fairy Light Photo Hanger
This fairy light wall photo hanger is a considerate idea for the photographer in your family! There is lots of room to clip photos, notes, and mementos on this whimsical photo display.
Let your child enjoy decorating their room while displaying their favorite pictures, movie stubs, and whatever random thing they love!
9. Make & Style Headbands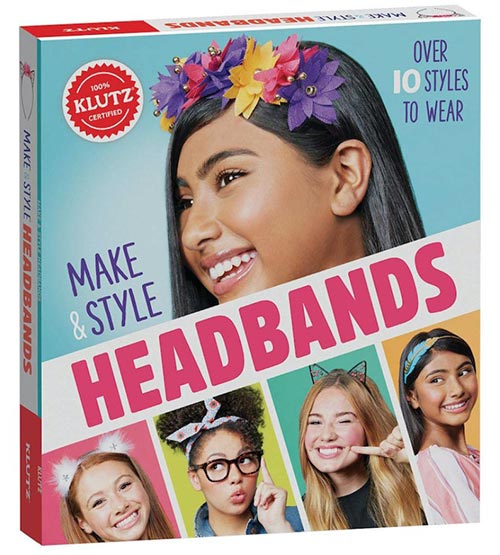 No matter what she's feeling like, she can now create a headband to match! With the Make & Style Headbands kit, she will always have the perfect accessory to go with any outfit.
Let her have fun as her creative side asserts itself!
Related: Best Birthday Gifts for 12 Year Old Girls
10. Gummy Bear Anatomy Puzzle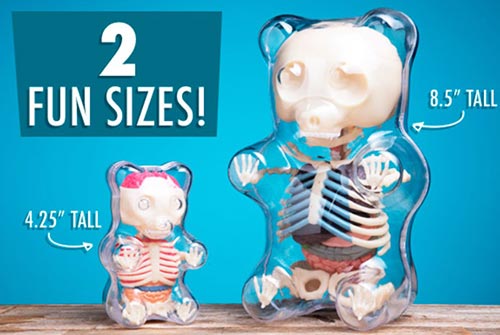 Have you ever wondered what a gummy bear was made of? Well, wonder no more with this gummy bear anatomy puzzle! A little creepy and a lot cute, your child will enjoy exploring the inner workings of their gummy bear.
Find similar gifts here:
12 Year Old Birthday Party Ideas
Karaoke Party – Boys and Girls will enjoy singing their favorite and popular songs.
Spa Party – Your little ladies will spend the day enjoying mani/pedi and facials.
Wear Them Out Party – Take the kids to go a rock climbing wall, horseback riding, swimming, or paintballing.
Sports Party – Both boys & girls will enjoy playing miniature golf, go cart racing, sports video games, or laser tag parties.
12 Year Old Birthday Quote
Hope your special day brings you all that your heart desires.
It's your day, and I can't wait to celebrate it with you.
Happy birthday to the awesomest kid.
12 years, 144 months, 4,380 days, 105,120 hours, 6,307,200 minutes, and 378,432,000 seconds of being awesome.
Cheers to 12 years.
I'm looking forward to hanging out with a 12-year-old this year.
Hope your birthday is at least 12 times better than you expected.
You've been around for 4380 days. You are getting really old.
Today is all about you! Happy 12th Birthday.
Happy 12th birthday! I wish nothing but a wonderful and a bright future for you.
Here are 100 more thoughtful wishes for their birthday card!
Their 12th birthday is huge. It's the last year before becoming a teen! We hope you found some inspiration for celebrating that special year with your special kid.
Read next: 100+ Non-Toy Gifts for Kids to Promote Imaginative Play