It's a half a century. I repeat: half of a century. So, c'mon. For the fifty year old in your life, this is no time to get them a careless gift or another package of socks.
This is a year to remember and, hopefully, a birthday celebration to never forget! Of course, one of the things they'll remember most is your fabulous selection of 50th birthday gifts, aided by yours truly…
So hop to it and read on for some delightful and unique 50th birthday gifts for your favorite quinquagenarian!
Our website is supported by our users. We sometimes earn a commission when you click through the affiliate links on our website. See our privacy policy & disclosures for more information.
Best Ideas for 50th Birthday Gifts
We'll start with the ten very best 50th birthday gifts, then move on to gifts specifically for men and women.
1. Custom Metallic LP Record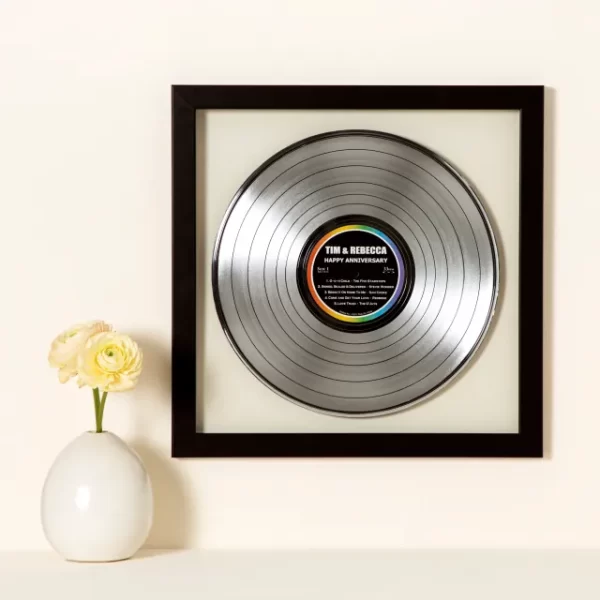 One of the fun things about turning fifty is that you have acquired quite the personal catalog of music. From new hit favorites to golden oldies, you (or your favorite 50-year-old) always have a melody bouncing around the brain.
These fantastic metallic LP records are so cool and commemorate a handful of your top tunes in a beautiful display. You can take a musical stroll down memory lane each time you pass this creative 50th birthday gift idea.
The records come in either silver or gold finish, so pick whichever you think would fit your space best. Each record also comes mounted in a clear frame for presentation.
2. 50 Reasons We Love You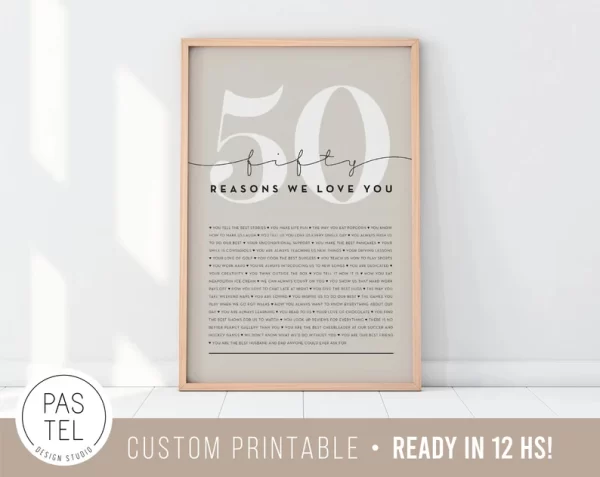 There's something so charming about this custom print. Filled with all of the wonderful reasons you love them most — from the way they care for others to the way they eat their fried chicken — this is a sentimental, perfect 50th birthday gift idea they may just tear up at.
Whether they hang it in their bedroom, in the office, or even in the living room, having this sweet reminder nearby is a great way to provide daily encouragement.
3. "Awesome Since…" T-shirt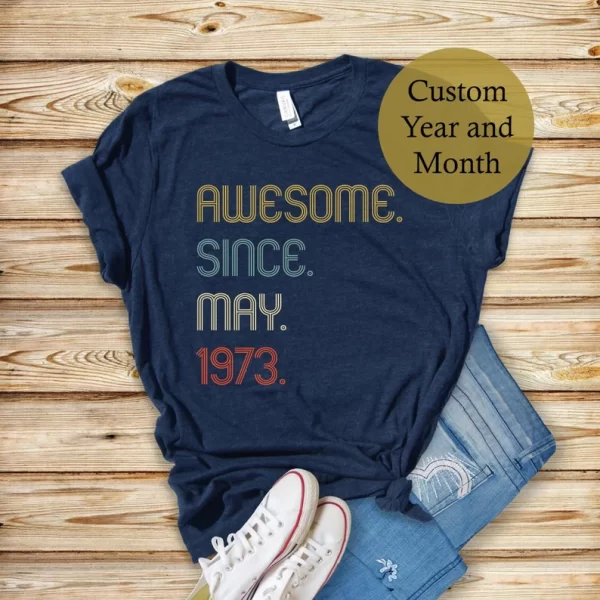 Some people want to hide the fact that they've hit the big 5-0, but some people want everyone to know!
Help them sport it loudly and proudly with one of these great "Awesome Since…" T-shirts that features their birth month and birth year. Cute and comfy and perfect for everyday wear, this is a personalized gift that will quickly become a favorite go-to shirt.
It's available in a huge assortment of unisex sizes and colors, too!
4. Birthday Edition New York Times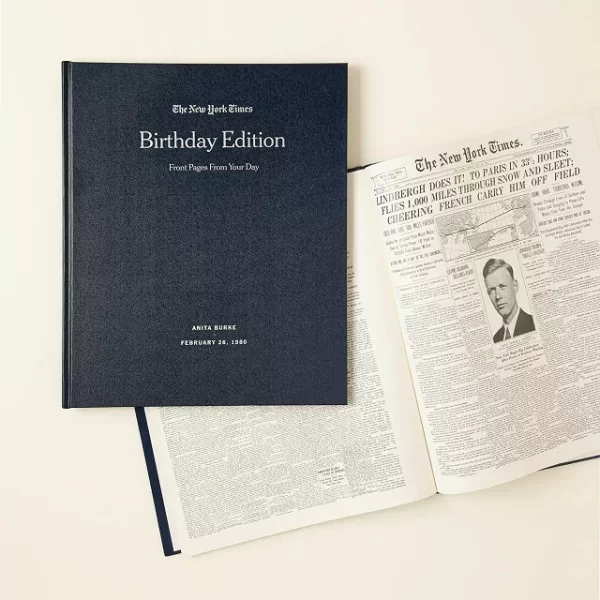 How cool are these specialty New York Times editions? If you're looking for a unique 50th birthday gift idea that's also a bit quirky and exciting, then look no further!
They'll love thumbing through all of the significant happenings that went down on their birthday, and getting an awesome looking coffee table book to boot.
A perfect present for the history buff, too!
5. "Fell Asleep Here" Bookmark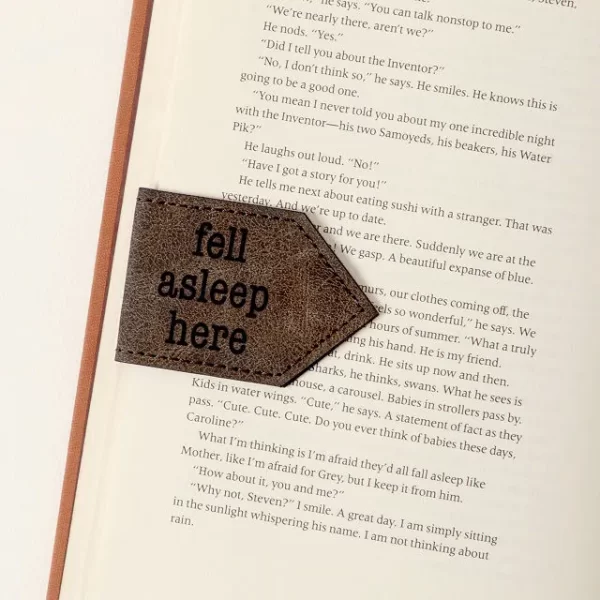 Now that they've officially reached what society considers over — or at least top of — the hill, they may find themselves nodding off for cat naps more frequently.
Don't let that impede their reading habits, though! This funny bookmark is both comical and functional, and will quickly become their favorite reading accessory.
If you're looking for a practical gift (that's also a thoughtful gift), and your birthday boy or birthday girl happens to be a big reader, then one of these would make the best present.
Related: How to Find Thoughtful Gifts for Elderly Parents
6. Custom Song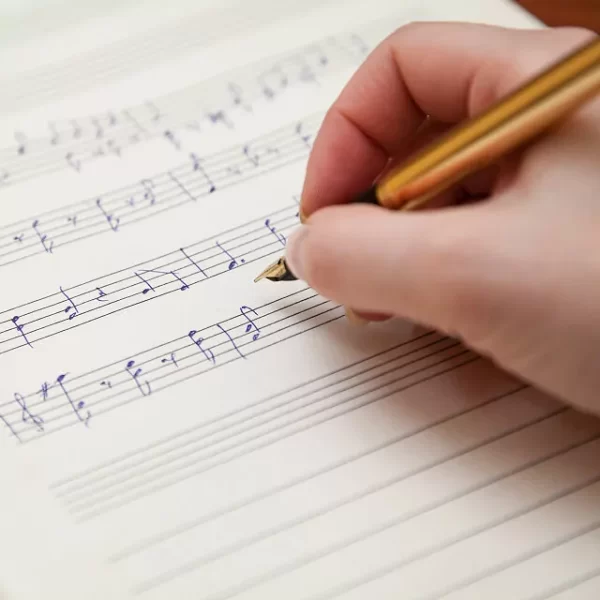 If you're looking for a special gift to get their eyes a-waterin' then look no further!
This beautiful and original gift idea will touch their heart and their ears, and would make and ideal 50th birthday gift. Talented lyricist and musician David Morgan will take the memories and milestones you provide and will turn them into an incredible, custom song for your birthday celebrant.
A perfect way to honor your family member or loved one on their special day, and a unique gift to be cherished for a lifetime.
7. Martini Glasses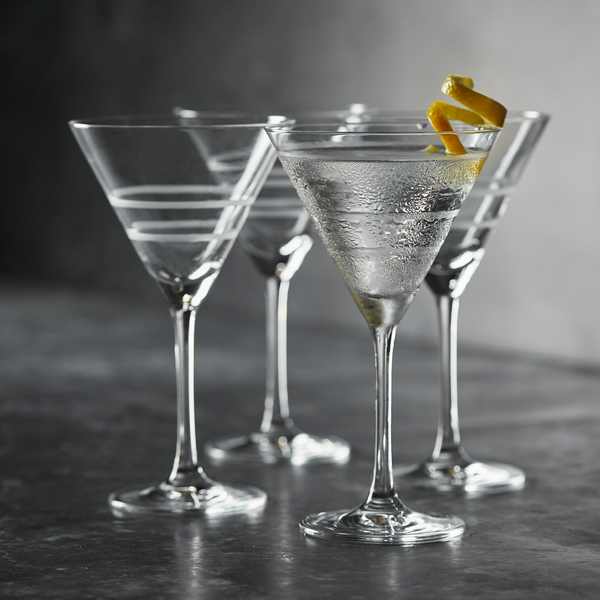 It's decade numero cinco… That means a celebration is in fine order!
Help get the party rolling with the great gift of these gorgeous martini glasses from Sur La Table. Everyone needs a great set of these. Or at this point they may need a new set to replace the ones they got for their wedding thirty-something years ago.
They will make a great addition to any special occasion or happy hour with friends, and will look lovely in their home bar. A wonderful choice if you're looking for a more traditional gift.
8. Custom Pint Glass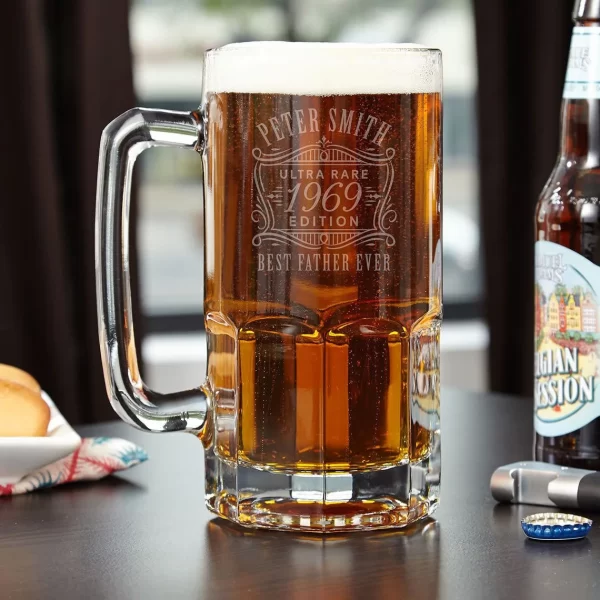 Martini glasses a little too…mmm…fancy for them? Then these great custom beer pints will be just the ticket!
Never again will someone pick up their glass or bottle on accident when they have this personalized pint on hand. It's a fun way to add a touch of nostalgia to their afternoon brew, too.
And here's an idea: grab a six pack of their favorite brew to pack along with. That way they can put their fabulous 50th birthday gift to work asap.
9. 50th Celebration Box for Her
If there's ever been a good time to spoil her silly, then it's now. This fantastic gift box is chock-full of so many special items to treat her like the queen she is, and is definitely a top 50th birthday gift idea.
From sweet, delightful smelling candles to bath bombs, journals, coffee mugs and more she'll revel in each and every one of her beautiful gifts.
Related: Best 50th Birthday Gifts for Moms
10. Gift Card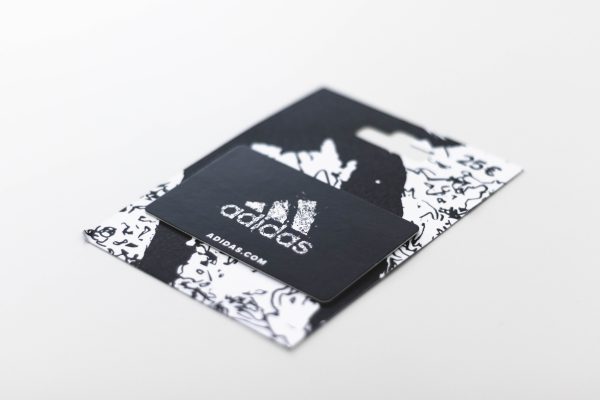 Oftentimes the person celebrating is that person. You know the one we mean.
The person who insists they don't want any gifts, that they would happily go another decade without need of anything… That's great for them, but you still want to get them something. I mean, this is a huge milestone birthday.
That sounds like the perfect time and opportunity for a gift card.
Yeah sure, they may want nothing right now, but a month from now they may find they need something from their favorite sports store. Or perhaps they'll want to go out for dinner or a coffee when a friend visits? A gift card can come in real handy, and they'll appreciate having it on hand.
Best 50th Birthday Gifts for Women
As promised, our exceedingly excellent picks featuring 50th birthday gifts for her.
11. Spa Day Gift Basket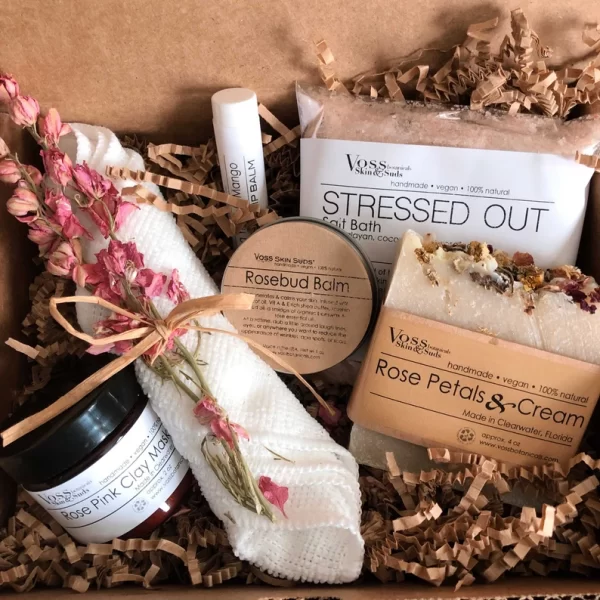 We mentioned spoiling her earlier, but now we're talking pampering. A trip to the spa can be expensive, yeah, but the big issue for me is that I do't want to leave the house to relax. I want it my way, in my house.
Enter this fantastic home spa gift basket! She can enjoy all the perks of an expensive spa experience right in the comfort and privacy of her own home.
This basket is as beautiful to the eyes as it is to the rest of her senses, so it will make a big impact when she gets to open it.
12. Floral Bible Verse Plaque with Family Name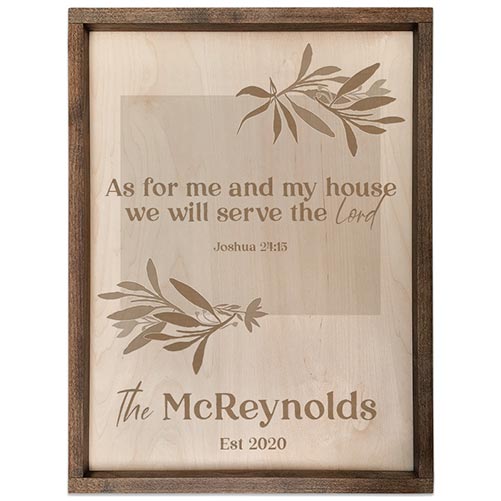 This handmade personalized Scripture plaque will deserve a place of honor in the living room. It will surely become a treasured heirloom.
She may even remove a photo of the grandchildren to really show off this beautiful family plaque. I know I would…
13. Gardening Set
There's a good chance that she's already retired, or at least close to it. You know what that means — she finally has time for all of her favorite hobbies!
This fantastic gardening set is everything she needs to get digging and planting her way to a happier decade, including a super helpful carry tote. Now leave her alone with her dirt and let her work her magic.
14. Personal Library Book Embosser
If she's a real bibliophile (and she's getting sick and tired of no one returning their loaned books), she'll go ga-ga over this personal library book embosser.
We guarantee she has dreamed of being a librarian, and this will really fulfill her fantasies!
15. Skincare Set
We girls all know (and some bright fellas, too!) that taking care of our skin, our body's largest organ, is not only essential but a top priority!
How better to treat her precious skin than will a set like this! Only the best of the best ingredients and dermatological science make the cut for a top of the line skincare brand like Iope. She can feel confident that her skin will love this assortment of treatments.
16. A Beautiful Calla Lily Plant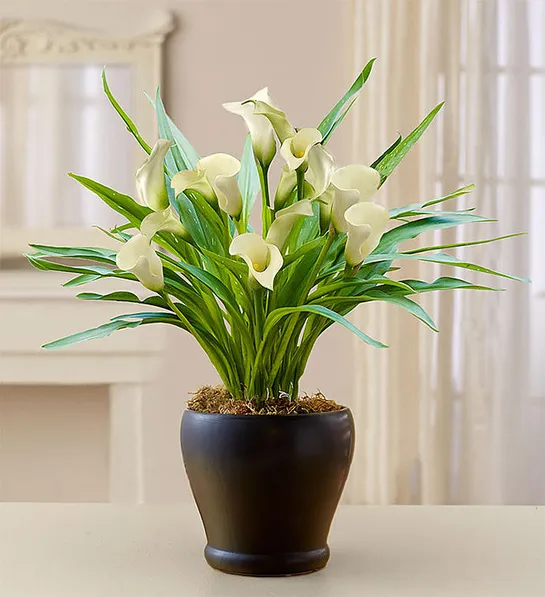 Few things make girls happier than new plants. It is a proven fact.
This gorgeous Calla Lilly plant will be a welcome and delightful addition to her home or office, and she'll get so much joy whenever she sees it. Calla Lillies are notoriously easy to care for, too, so this is a no stress gift for your favorite gal.
17. Gold and Diamond Band
Sometimes you just can't go wrong with a gorgeous piece of jewelry. And to quote Marilyn, "Diamonds are a girl's best friend!" Just don't tell her husband.
This stunning ring will dazzle and impress her! Classic and timeless, it's not so flashy that she can't wear it everyday if she likes. And we think she will…
18. Custom Music Jewelry Box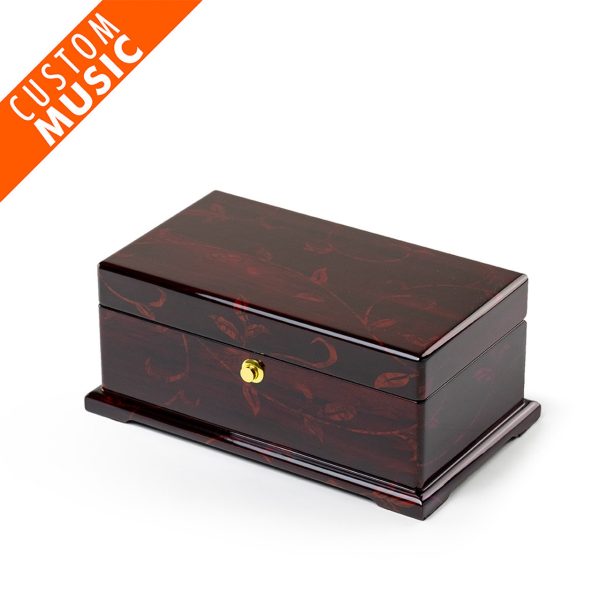 It's classic gifts like this that will make her say "Awww…". This one of a kind musical jewelry box is so beautiful in its own right, but it gets so much cooler.
This special box includes a custom MP3 module with 100MB capacity so you can upload the songs of your choosing to make this music box extra customized for your loved one.
19. Turkish Cotton Spa Dress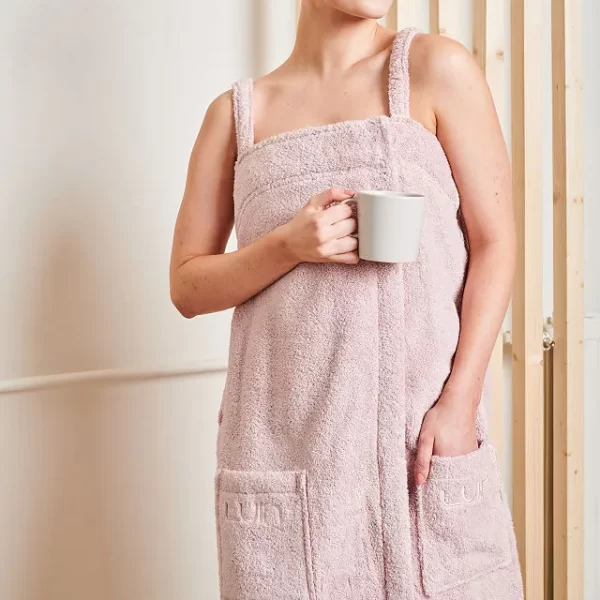 Where were these when I needed a great 50th birthday gift!? Convenient, comfy, and just a little bit luxurious, she'll love having one of these excellent quality spa dresses.
Made of super absorbent and soft Turkish cotton, she can just toss it in the wash like a regular towel when she needs. Available in lovely shades of dusty rose and pearl grey.
20. Viking Kettle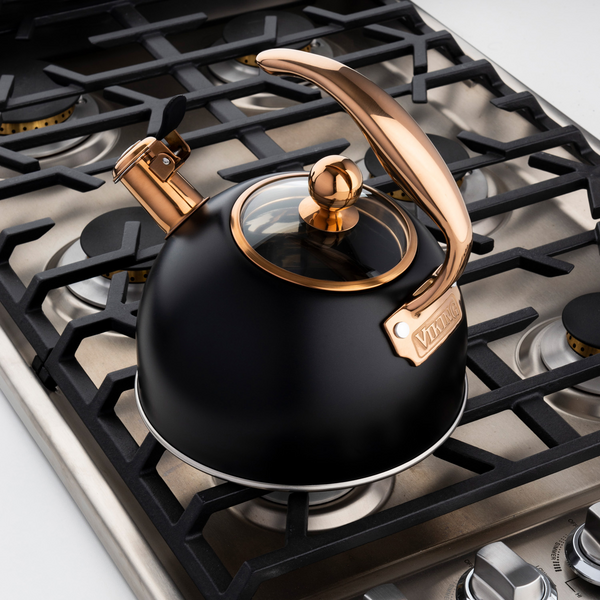 What a beauty! This stunner of a tea kettle would look so gorgeous on her stove, and we just know she'd love using it for her afternoon cuppa or pour over coffee. Not to mention all the other reasons to utilize a great kettle!
It's been a hot minute since we've seen a kitchen fixture that was this beautiful, so we just know she'd appreciate it. And if black isn't her thing, there are several other finishes to choose from.
More: 21 Best Gifts for the Woman Who Wants NOTHING
Best 50th Birthday Gifts for Men
Guys turn fifty, too. Here are the things they want in the form of fitting 50th birthday gifts.
21. Primal Hunger Mancrate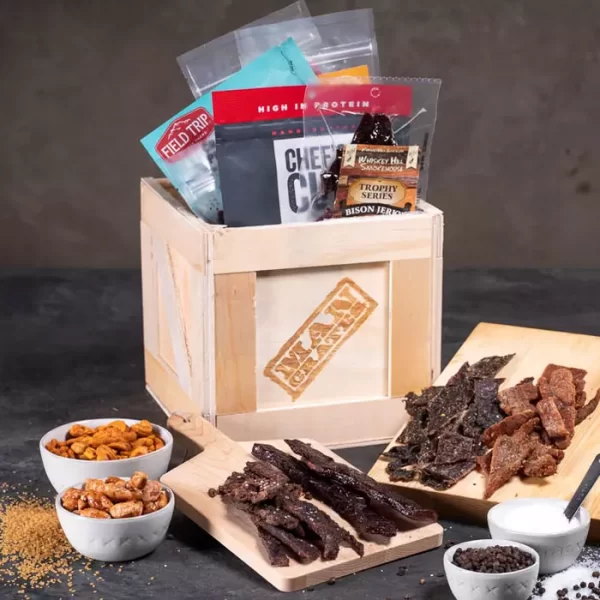 You know what they say… The way to man's heart is through his stomach.
Appeal to his munchy side with this fantastic crate packed with all sort of delectable snacks and foods. The folks over at ManCrates really know how to please his tastebuds and his tummy. His eyes will light up with each discovery of a tasty, new treat.
22. Personalized Whiskey Decanter Set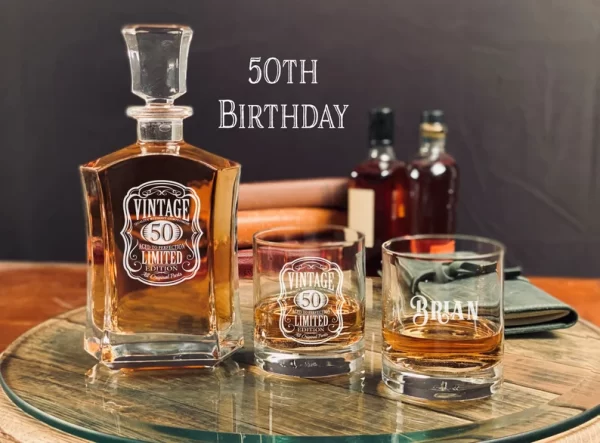 Now we're talkin'! If he's a whiskey connoisseur (or a wannabe whiskey connoisseur), then look no further.
This fantastic, customized whiskey decanter set will look so great on his bureau or home bar, and all of his friends will be so jealous. You have the option of either two or four glasses, or just the decanter on its own!
23. SoloStove Camp Stove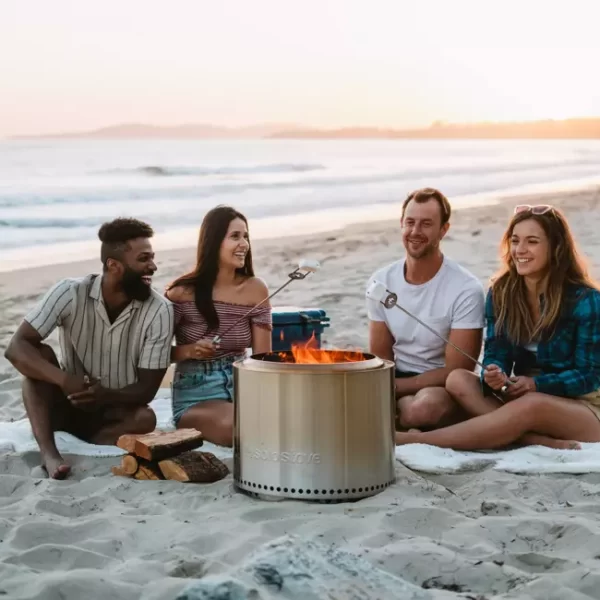 There's just something about a man and his fire pit. Maybe it traces back the early days of mankind and his discovery of the life-giving force — who knows. But one thing we do know is that guys love their fire pits and camp stoves.
This fantastic option from Solostoves will keep him happy (and safe) with its innovative and functional design. He can roast brautwurst, cook marshmallows to his heart's content, and keep warm on a chilly evening.
24. Golf Club Set by Callaway
Turning fifty means he has time for new hobbies now, right? He'll be head over heels for this fabulous golf club set from Callaway.
Whether he's always dreamed of weekends on the green with his buddies, or he's already an avid golfer he'll love having this set at his side.
Callaway has long been a trusted name in golf and only makes the best of the best, so you can have confidence these will last as long as his love for the sport.
Related: 21 Best Golf Gifts for the Golfer Who Has Everything
25. Guitar String Ring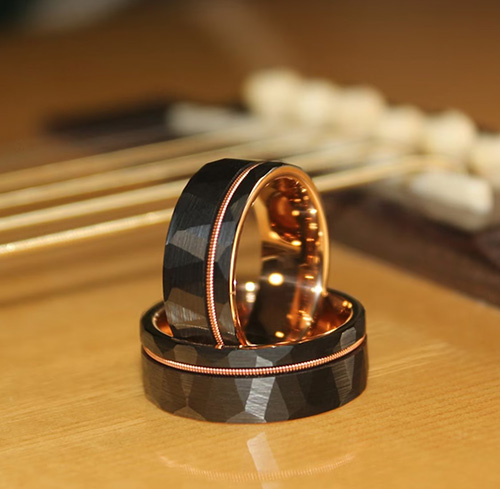 For the music lover (and sheesh, who isn't one?), this classy ring will be a flawless birthday gift. This gorgeous band is perfect for the music aficionado or the guitar player.
Crafted from brushed, charcoal black tungsten with a copper guitar string wrapped around. This ring is shiny, sturdy, sophisticated and cool — just like him.
26. Arowana Box Cutter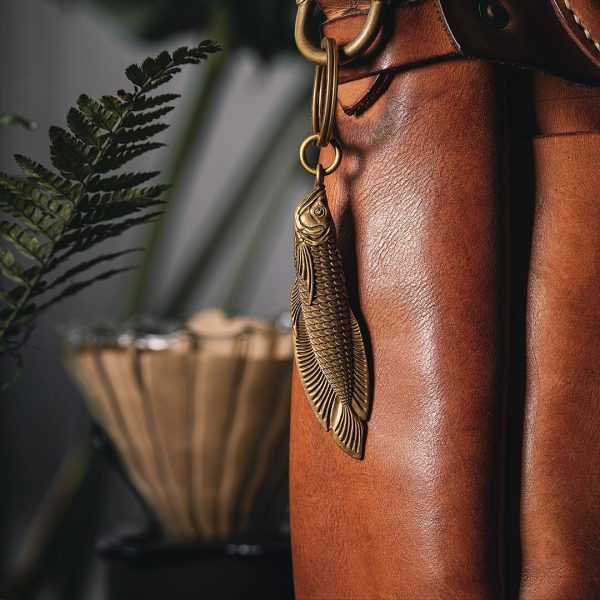 How cool is this classy Arowana box cutter? It's a necessity of life to have a handy knife or box cutter on hand, but sometimes you really don't want to carry a knife, or you simply forget.
Having this sleek, stunner of a box cutter on his keychain will save him so much time! Not to mention he'll constantly have people asking hime where he got suck a cool keychain.
27. Personalized Fisherman's Cutting Board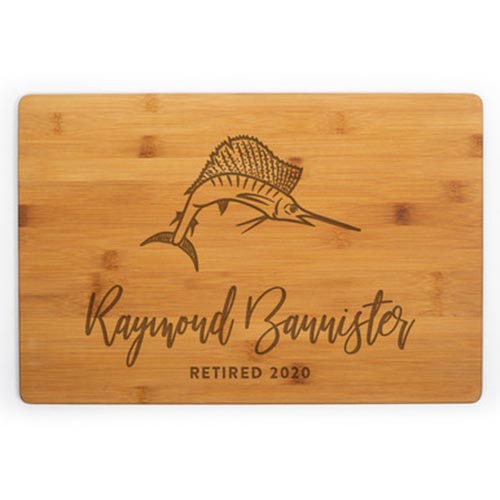 Looking for the perfect fisherman gift? He'll love filleting his latest catch on a personalized bamboo wood cutting board. You can put his name and anything else you want on there, plus it includes his choice of one of nine different types of fish (trout, marlin, walleye, etc).
We have a whole list of even more fishing-themed gifts here if this charming cutting board doesn't cut the mustard.
28. Cigar of the Month Club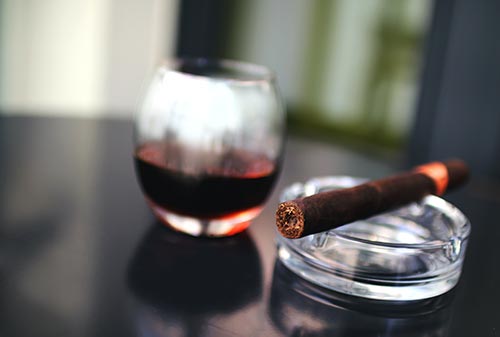 When he's charming, sophisticated, classy, and snazzy, then he needs this: a cigar of the month subscription. He'll be able to find his favorite (and share his not-so-favorites with you maybe).
Learn more: Our Cigar Club Review & Unboxing
29. Leather Messenger Bag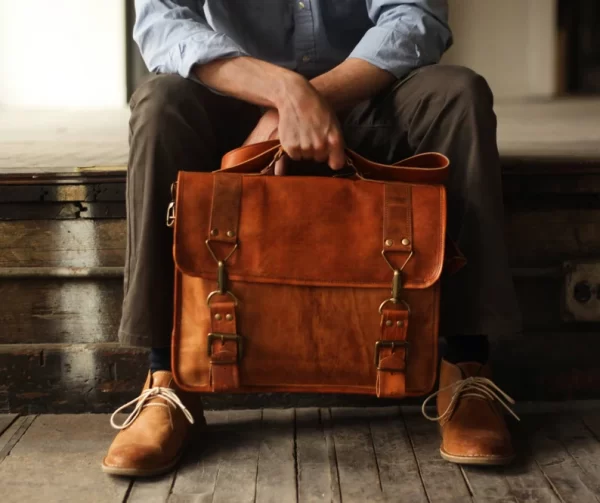 Another great choice for the sophisticated gent, this gorgeous leather messenger bag is just right to honor him on such an important milestone birthday.
Classic, functional and just a touch rugged, this great bag is perfect for toting his laptop to work, keeping his important paperwork and binders safely tucked away, and even as an overnighter!
The beautiful, high quality, full grain leather is such a show stopper, too. An excellent choice of 50th birthday gifts that will keep him happy for years.
30. Outdoor Bluetooth Torch Speakers
If he loves to host patio parties when he fires up the grill or the fire pit (see gift #23), he's going to love these slick, reliable, and streamlined bluetooth torches to help keep the party going!
What's better than festive patio lighting that keeps the party bumpin' at the same time? We can't think of much. An ingenious invention that has his name written all over them.
Related: Best 50th Birthday Wishes for Cards & Text Messages
Creative 50th Birthday Party Ideas
Have a 1950s themed party
It was the decade of fast cars, poodle skirts, greased hair, the Beattles, and kind of weird food (just being honest. Jello molds? Why so many jello molds? We don't know, but definitely serve a few for nostalgia's sake).
Have a blast from the past party
Make sure to put plenty of photos around from the birthday guy/gal's childhood (the more embarrassing the better).
Have a Luau
If you've got a big backyard, go Hawaiian! Lots of tropical drinks, hula dance-offs, and island recipes, will make this party one to remember.
Have an elegant dinner party
Even if your home is small, you can still have an elegant soiree! Have guests dress up, decorate with black and white, hire a caterer, and maybe even a violinist and a cocktail waitress.
Have a literary party
If they love books like you love chocolate (we're just guessing), then plan a book themed party. Have guests dress as their favorite characters and organize a game around guessing who they are. Prizes of course for best dressed!
Plan a party around their favorite movie
Whether it's Rambo, Bambi, Pulp Fiction, or Casablanca, there are worlds to discover in their favorite movie. Decorate, dress, and eat accordingly!
Host a tailgate party
There doesn't have to be a game on to enjoy a good tailgate party! (But you could always stream an old favorite). Have people bring their trucks, borrow some grills, and stay outside long past their bedtime.
Have a progressive dinner party
If there are four to six of you BFFs, make it a night to remember by having cocktails at one house, appetizers at another, dinner at someone else's, and dessert at the final destination! Everyone gets a change to host and carpooling is half the fun.
Have a picnic
It can be at the beach, in the woods, at the end of a long hike or a short walk, in your own backyard or at the park. The possibilities are endless! And don't think picnics are only good in the summer: winter picnics are ever so charming (just dress warmly and pack some blankets).
Related: 50 "Experience" Gift Ideas
Host a wake instead of a birthday party
Go ahead and make them laugh all night with decorations all in black, over-the-top outfits for guests (think black veils for the ladies), and eulogies given by their friends.
Need more party ideas? We have 150 more right here for you to use!
Read Next: 50th Birthday Gifts for Dad