It's not just trendy or hip; minimalism is one thing that is gaining popularity in recent years.
Gone are the days of wanting to live like the Kardashians or in Versailles. Nowadays, it's all the rage (and with good reason) to sell your trinkets and dust-gatherers, pack up that RV, bicycle through France, buy a tiny house, journal, meditate, and blog about your adventures!
Okay, okay, if that is a bit too extreme, there's still backyard chickens, composting, decluttering, Marie Kondo, and downsizing. But what to do when the minimalist in your life has a big day coming up and you don't want to arrive empty-handed?
In other words, what are the best gifts for minimalists?
No worries, we've got some ideas.
10 Most Elegant Gifts for Minimalists
Our website is supported by our users. We sometimes earn a commission when you click through the affiliate links on our website. See our privacy policy & disclosures for more information.
1. Give an Experience They'll Treasure Forever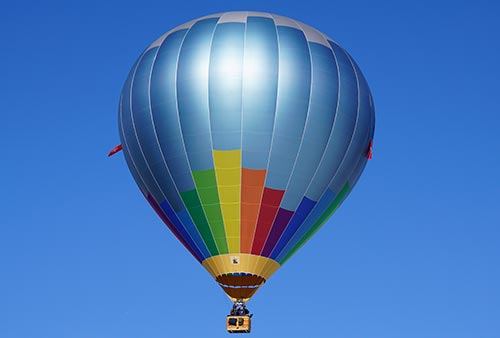 Why this? It won't take up any room in their living room or garage (no clutter or waste), you don't have to gift wrap it, and it makes enough memories to last a lifetime (or at least until their next big day when you gift another).
You'd be hard-pressed to find a human being who doesn't love an experience even more than they like a gift.
While brick and mortar presents have their place and are always appreciated, the "gift" of an experience is truly unforgettable and unique.
Here's how it works:
You purchase the perfect gift package, which is essentially a gift card for the experience of their choice
Prices range from (give or take) under a hundred bucks up to about $300
They redeem for whatever adventure they choose, which could be a sporty driving experience, a night spent in London or snorkeling in Hawaii/Mexico/Florida Keys (they'd just need to get themselves there)
Related: Experience Gifts: 50 Ideas to Elevate Your Gift-Giving
2. Plant a Tree in Their Name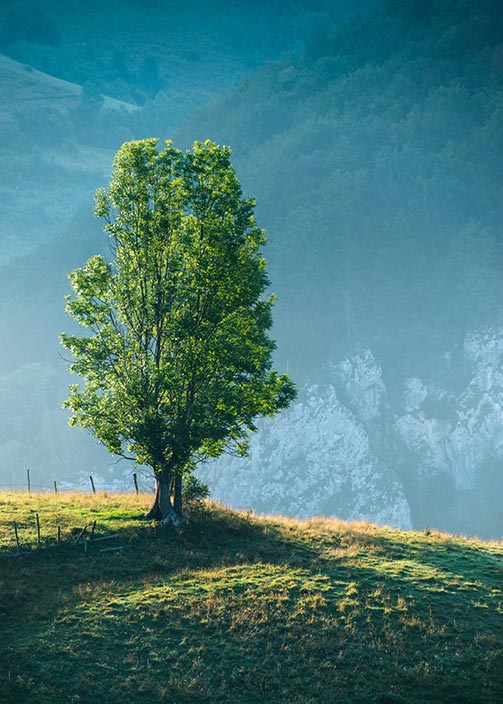 Why this? Planting a tree in a forest won't crowd up the recipients house, and it's great for the environment. Win-win.
This idea will make the minimalist's heart sing. They'll be delighted with their very own tree, and you'll look like a true green hero in the process. All they need now is a happy little tire swing.
3. Personalized Cedar Wood Bird Feeder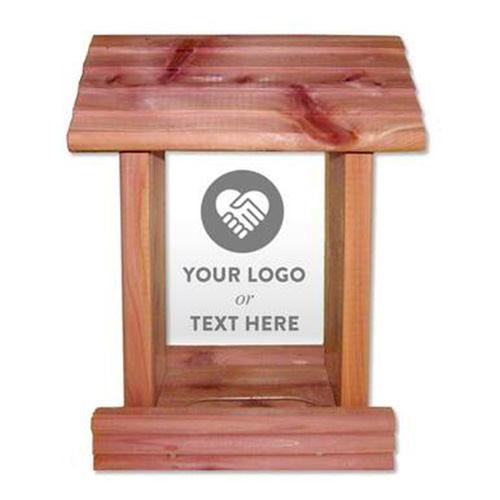 Why this? An outdoor gift keeps inside clutter to a minimum while feeding the birds and helping the recipient enjoy the little things that truly matter.
From Northwest Gifts, this cedar wood bird feeder is hand crafted in the USA from real wood and custom laser engraved to order.
It's the perfect minimalist gift because it doesn't take up any space inside, yet also encourages them to slow down and look at the beautiful world outside their window.
4. Personalized Tumbler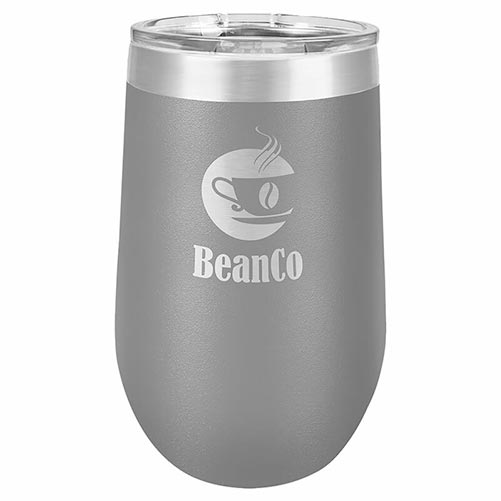 Why this? Multi-use travel mug, perfect for hot and cold drinks alike. It's the only cup/mug they'll ever need, and can be used for anything from smoothies to coffee to simple, fresh, clear water.
Custom engraved, vacuum-sealed, and oh-so insulated, these fabulous looking tumblers will be their new go-to when reaching for their favorite beverage. And the lid keeps spills at bay and thus won't be out of the range of possibility to bring it along while walking, camping, or driving.
5. Herb Garden Kit
Why this? Talk about big bang for your buck AND your space, an herb garden will spice up your meals, make the area smell intoxicating, and look great at the same time.
It's a well-known secret that fresh herbs add a much-needed punch of flavor to your cooking, bring health benefits galore, and satisfy that need-to-garden itch.
While this herb garden kit is amazing for anyone, it's even better for apartment dwellers or for those with very little yard space: simply add in adorable pots or a window box for growing!
What's more, herbs aren't just for tasting, either. Try them for making your own bath bombs, tinctures, or adding flavor to your cocktails. Yes, please.
6. Wine Subscription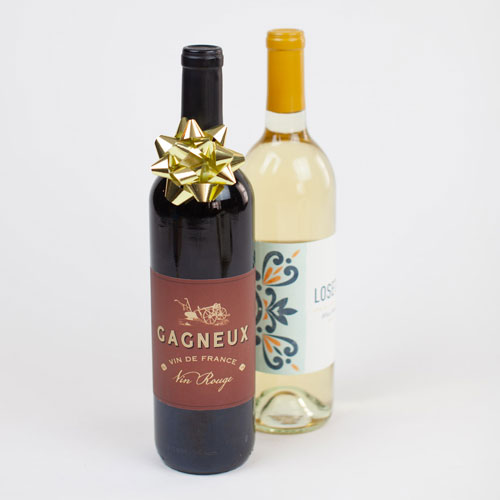 Why this? What a silly question. But if you're in earnest: a wine subscription brings their favorite vinos to their very own door. No hassles of standing in line, being indecisive in the wine aisle, wasting money, or wasting fuel.
Not only will they find new favorite blends and vineyards, but they'll think of you each time they get a new shipment! You can always customize white or red, or a mixture of each, and the friendly employees will be sure to tailor their desires for the best boxes ever.
It's the gift that keeps on giving, and you can't beat that. Plus, they won't be adding to a never-ending collection like stamps, spoons, or Beanie Babies: they'll be sipping them as quickly as they arrive.
Intrigued? Check out our review!
7. Safe-T Decorative Fire Extinguisher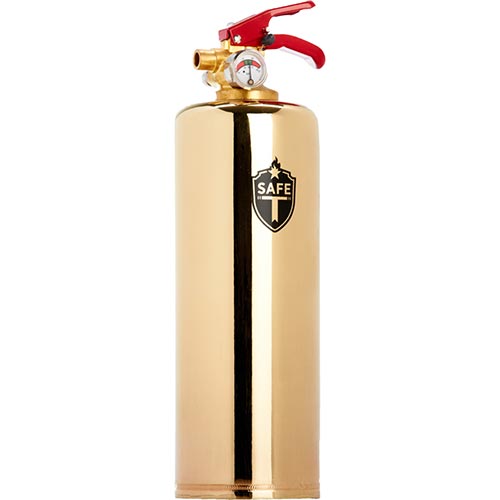 Why this? It's practical and pretty to look at. Plus, we're willing to bet they don't already have one! Nothing makes a minimalist more heart-heavy than the third or fourth addition of something they never really wanted in the first place. Like those toasters and crockpots in their garage causing them stress.
Everybody needs one in their space (no matter how small), so why not have one that makes a serious statement?
These gorgeous, occasionally funny, and always conversation inspiring, fire extinguishers are just the thing for a house warming, a college graduate (nothing says Welcome to Adulthood like fire safety), or a retirement party.
From Safe-T, these elegant extinguishers include themes like classic cars, coffee beans, hemp-wrapped handmade art, elephants, a skyline of New York City, and much more.
8. Bonsai Tree Kit
Why this? We all have a little Mr. Miyagi in our hearts. Plus, bonsai trees are beautiful, soothing, and don't take up space! Your minimalist will love them.
This starter kit has everything they need to get started, from the seeds to the pots, to the directions. They'll feel like a true arborist (a tree surgeon) when their little beauty starts to sprout.
9. Self-Actualization Courses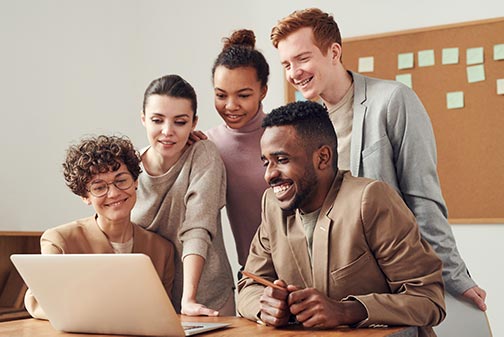 Why this? What is their calling? What is their full expression of their creative outlets? Encourage them to find out the answer to those questions and more by enrolling a course that will teach them something fresh and stimulating.
Anyone can purchase something at Walmart and pop it into a Dollar Tree gift-bag. But you're not just any gift giver! When you give something like an online course for their favorite hobby, a new skill, or life-long interest, you are saying you are invested in their well-being, happiness, and fully believe in their creativity and pursuits of all things fulfilling.
Honestly, you should find one for yourself as well!
10. Pour Over Coffee Maker
Why this? There are very few people who don't love an excellent cup of coffee. We've heard they exist, but let's banish them to a dark place where they can think about their faults and repent. This gorgeous pour-over coffee maker makes a statement AND a wonderful cup of coffee all at once.
Sleek and smooth, what is there more to love for a minimalist?
While there is nothing overly flashy about this pour over coffee dripper, it does make a dramatic statement while holding the most important value for a minimalist: fully functional, with great-tasting coffee.
If they already have their own coffee maker, but know how much they love to try new things, why not give them this clutter free pour over coffee kit to try instead!
More Minimalist Gifts
You thought we'd stop at ten. We did too. But then we kept finding good stuff…
Minimalist Gifts for Him
Classy, timeless, and ultra-appreciated gifts for the minimalist guy in your life.
11. Beer of the Month Delivery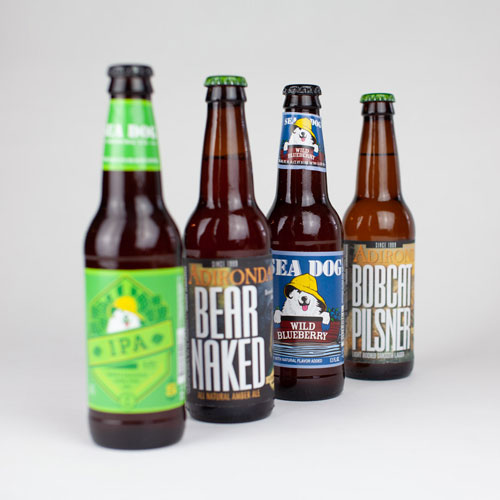 Why this? A beer subscription is just the thing to unwind on the weekends (or days that end in Y). They'll find new brews they never would have found in a regular grocery store, discover little-known breweries, and have a few to share.
You don't have to be a man-bun sporting, plaid-shirt wearing hipster to love a good craft beer!
A rare beer club subscription is everything he never knew he wanted and will make his eyes light up (whomever brought the sad potted plant to the party is going to feel like a real slacker when they see what you brought).
Check out our review for more on what he'll love about this gift.
12. Custom Katana Sword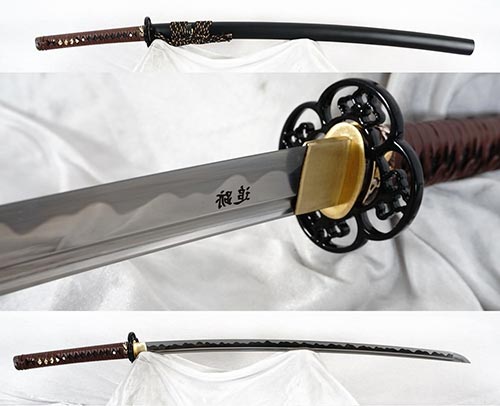 Why this? It's decorative, a conversation piece, AND hardly takes up any room. Plus, it's crazy unusual and crazy beautiful too. It has the clean lines that minimalist's adore, and would never be considered just another knickknack or tchotchke!
There's something simple, elegant, and timeless about a katana. Maybe it's the samurai ethos, or maybe the clean yet fearsome beauty of a sharpened steel blade. Whatever that "it factor" is, these katanas have it.
Crafted to order in Japan using traditional sword-making techniques, your minimalist man will love to receive, display, and train with his very own custom katana from Swords of Northshire.
13. Compact Bluetooth Speaker
Why this? Honestly, you had me at bluetooth speaker, but if you need more convincing, try this: it's compact for smaller spaces, or simply for people who don't like a lot of clutter or waste. Its simple, streamlined design is timeless and elegant. Who knew you could even say that about a speaker?!
Made by Bose – so you know it's high quality – this Bluetooth speaker is all that and a bag of chips. Small, but still packing a punch, you'll find yourself turning it up to 11.
14. Personalized Thin Wallet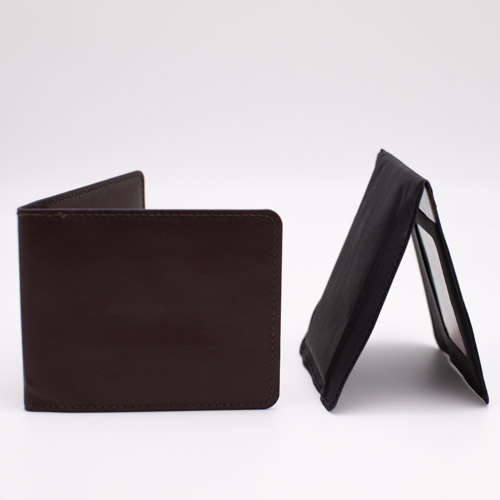 Why this? Make non-descript, chunky pleather wallets a thing of the past by getting one of these amazingly lightweight wallets. His minimalist sensibilities will appreciate it, as will his backside.
It's so thin it will make him literally gasp (like we did when we saw it), and it won't bulge out of his skinny jeans. That sentence sounded way awkward, but you know what we mean!
To give you the, erm, proper visual, here's a picture: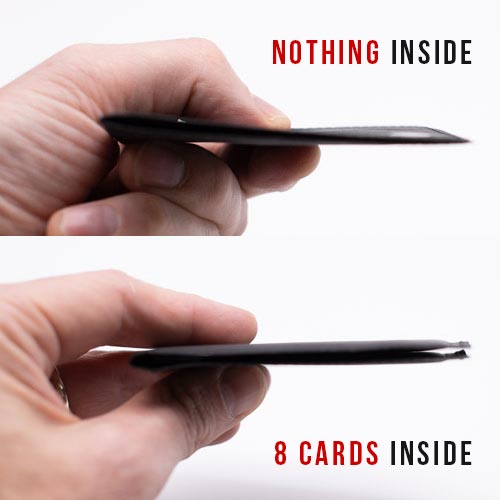 From Airo Collective, this engineered ultra-thin minimalist wallet is unique in all the right ways and be treasured until it falls apart. Which may never happen – it's made with high-quality and truly durable materials.
Available in leather (several colors) and classic black (some sort of proprietary canvas that is supposedly stronger than steel), these things provide RFID protection and room for up to 8 cards and cash.
15. Personalized Sleek Bar Mirror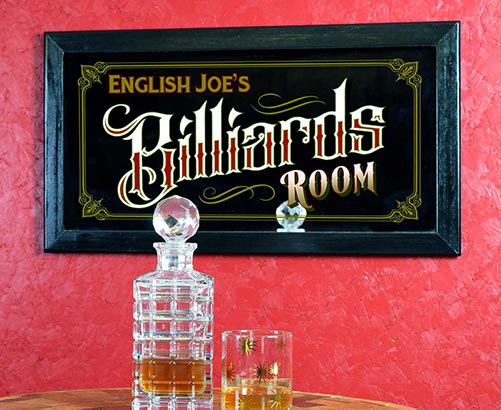 Why this? Even minimalists like a little something something on their walls, and this sleek mirror really fits the bill. It won't take up much needed space, and adds a bright splash of color to the home.
Old-fashioned yet modern somehow, this billiards room mirror is customizable so you can add your friend's name to it. While it has an antique feel and look, it would fit right in in a sleek, modern home as well. Who doesn't love shooting pool on a weekend?
Minimalist Gifts for Her
Women love elegant simplicity. Here are some of the best gifts, just for her.
16. Elegant Necklace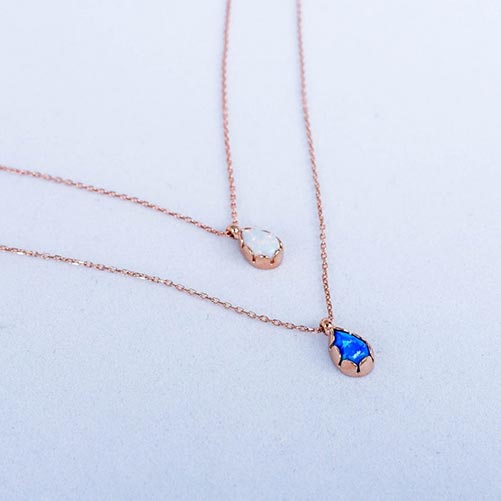 Why this? Simple, yet classy and elegant, this pretty trinket is sure to make her day (and her night out). The colors are vibrant and still go with anything, from that little black dress to a casual tee and jeans.
Minimalists don't like stuff, for sure: those uninteresting knickknacks or that twelfth copy of The Joy of Cooking. But they do appreciate the small details, the delicate baubles, and the timeless simplicity that comes with a lovely piece of jewelry. And it doesn't take up space in her apartment, as she'll never want to take it off her neck!
17. Small Salt Lamp
Why this? Not only is a pretty to look at , it's practical too. It will fit in with any décor and they do more than just light up a room: they are known to reduce allergies and headaches, boost your mood, clean the air, and help you breathe better.
Himalayan and hand-carved, this stunning salt lamp will quickly become of her most treasured possessions. The light it gives off is soothing with its warm, pinkish glow, adding ambiance and healing properties to her home!
18. Microfiber Hair Towel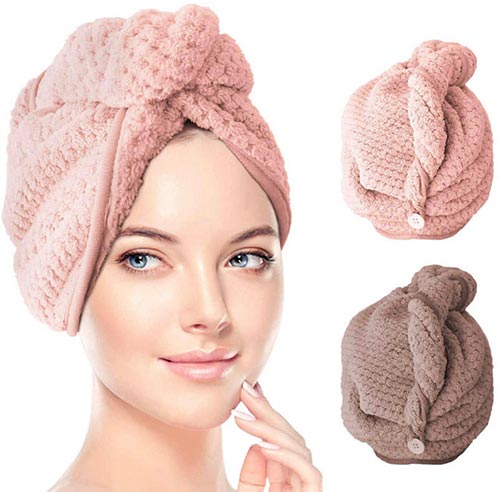 Why this? Regular, nubby old terrycloth towels add frizz and tangles to hair (especially curly kinds). Make a bad hair day a thing of the past with a micro-fiber towel.
Soft and pretty with their array of colors, these microfiber towels will squeeze out excess water after shampooing, cutting her dry time in half. And the wrap design, complete with button for secure fastening, will keep her wet hair out of her eyes while she applies her makeup and/or gets ready for her busy day.
19. Rattan Woven Aromatherapy Diffuser
Why this? Aromatherapy is good for your health: whether it's spiritual, mental, or physical! She'll love rotating her favorite oils with this pretty rattan humidifier.
Woven from rattan, this charming humidifier will be her new favorite way to disperse her oil collection. From perking up a sour mood, to reducing her hay fever, to simply filling her space with a yummy fragrance, this diffuser really fits the bill nicely.
20. Pinafore Apron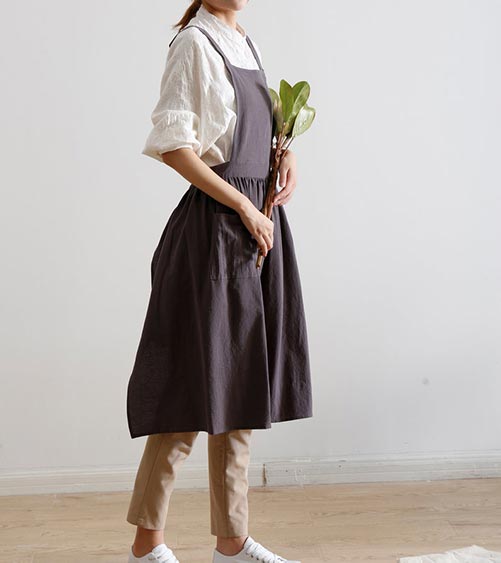 Why this? Everything old is new again. Why not encourage her to channel her inner frontier woman with a pretty and fully functional apron?
She may be shocked by how often she reaches for this sweet pinafore apron. From gardening or baking, to cooking, crafting, or painting, this is going to be a much-loved and often worn addition to her wardrobe.
Minimalist Gifts for Kids
Kids love stuff; that's a fact. (I mean, we all do, but kids don't even have pretensions about it.) Still, many of us parents want to encourage our children to have a simple, meaningful relationship with things that is more robust than our default materialism. So here are some minimalist gift ideas for kids.
21. Real Tools
Why this? Full of fun pieces and bright colors, this tool kit fits together perfectly inside a tidy box.
Minimalist parents, rejoice! Not only are these adorable to look at and feel, they're practical too. Teach the Littles how to repair and build, and when they're done, it all fits nicely inside its sleek case.
If you would like some tools that are a little more serious, check out our Real Tools for Kids: A Gift Guide!
22. Gabb Phone: Simplified, Safe, Worry-Free Phone for Kids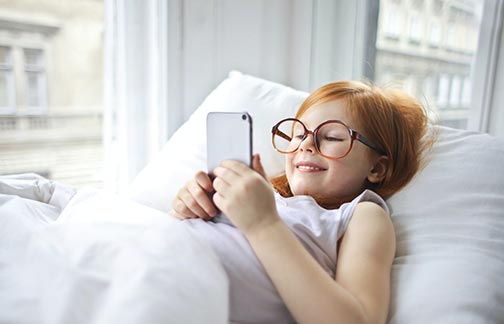 Why this? Gabb phones have all the essentials you don't mind your child having: music, a calculator, texting, messaging, video, calendar, and FM radio, and none of what you don't want: games, social media, and the internet!
The dad who started this is a genius! Give your child the safety of their own phone without all the junk and dangers. Keep in contact, all while keeping them safe and secure.
23. Lake Babe Shirt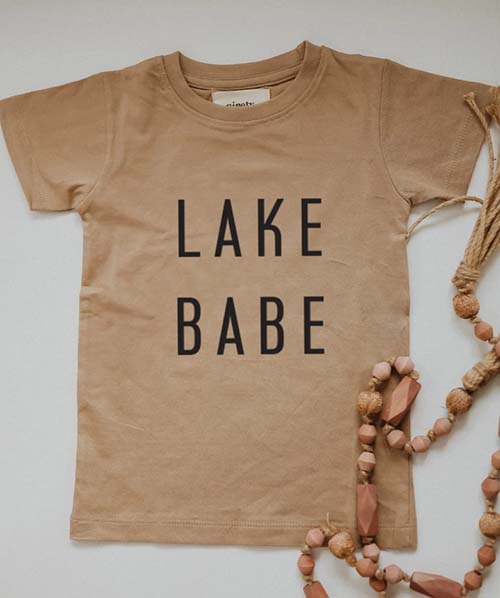 Why this? The soft earth-tone tee is made from organic cotton.
Sweet and made to last, this snuggly earth-tone tee will pair with everything, from jean shorts to a flowy skirt, or would be perfect over her swimsuit for a day at the lake. After all, it's the experiences that count.
24. Montessori Climbing Rocker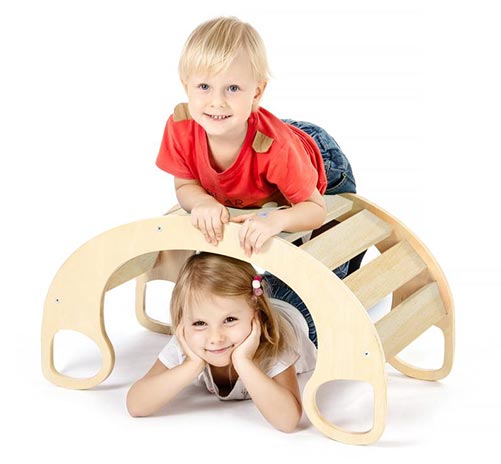 Why this? Montessori toys are always in vogue and for good reason. They're made from quality woods and adhere to a bygone day where simple, imaginative play was the best kind.
This Waldorf-inspired natural rocker will provide hours of play and quiet time alike, and parents will love its clean, sleek lines. It also becomes a bridge for cars and ponies, a fort for their plushies, and/or a reading nook.
Just add child!
25. Origami Brainteaser
Why this? What takes up as little space as possible but provides hours of mental fun and hand dexterity? That would be origami!
This origami brainteaser will fire up their imaginations as they progress to higher levels of difficulty.
Wouldn't you rather their hands learned a skill like this, rather than leveling up in Fortnite? Give those thumbs a rest and grow the muscles on their other fingers for a change!
Gifts for Minimalist Mom
Help mom with her lifelong struggle against clutter! Here are some great gifts for the minimalist mother.
26. Digital Photo Frame Where the Whole Family Can Send Photos
Why this? There isn't a mother alive who wouldn't rather have photos of her loved ones than yet another kitchen gadget or a bottle of nail polish.
A digital photo frame is the modern way to go these days!
She'll love and appreciate whichever photos you use and be sure to put it in a prominent display where she can show off her gorgeous family as often as possible.
27. Old Time Candy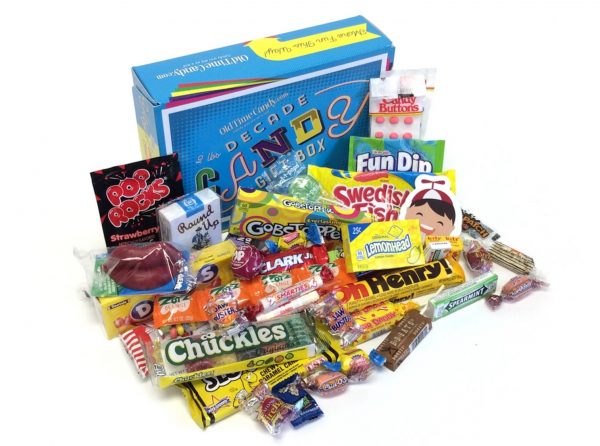 Why this? Just like our eyes and our noses, our taste-buds bring back sweet, sweet memories. Lean right into that with some old-fashioned nostalgic candies that she'll love sharing (hopefully).
For a sweetly nostalgic gift idea, consider the Old Time Candy Company. They offer delightful gift baskets filled with candy from specific decades.
Choose the decade in which your minimalist mom was born, or at least the decade she remembers best from childhood, and watch her eyes light up as she unwraps and enjoys some beloved favorites.
28. Minimalist Coat Hooks
Why this? You have to have somewhere to hang up your purses, hats, and jackets. Why not this minimalist's answer to a bulky, cumbersome coat hook system?
Perfect in its simple, rustic charm, these coat hooks aim to please. No one needs an ugly old coat-tree that tips over and gets in the way when they have a set of these minimalist hooks to hang their things on.
29. Flower Necklace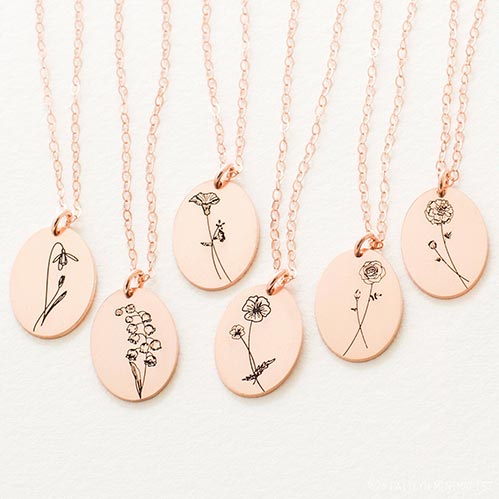 Why this? It's dainty and quaint, simple and chic.
Pick her favorite flower, or her birth flower (or those of her children). You can't go wrong with this oh-so pretty and feminine floral necklace.
It will instantly make her feel like a million bucks and spruce up any outfit!
30. Beautiful Flower Bouquet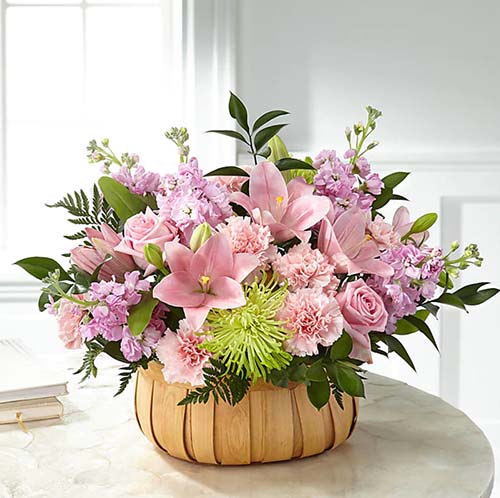 Why this? Not only do they look gorgeous but they smell divine as well. Show her you care with a stunning arrangement of her favorite flowers.
Flowers instantly cheer up any space, from her work desk to her kitchen counter to her nightstand. She'll be in awe with the right bunching of a gorgeous colored bouquet!
Present it in a beautiful basket or adorable vase and she'll enjoy her gift even longer as she reuses it again and again.
Gifts for Minimalist Dad
Dads are often pretty minimalist (though not all… I certainly know more than a few pack-rats!), so the trick is really in finding the most minimalist-yet-functional gifts. So: you asked, we gathered, and here they are.
31. Indoor Odorless Compost Bin
Why this? If he's into composting and all things green and good for the environment, he'll love this odor absorbing bin!
Nothing is better for a minimalist dad than minimizing waste. We think there's probably a dad joke in there somewhere but we'll leave it to him… Anyway, this sleek, odorless composting bin will charm the socks right off him and he'll be excited to put it to good use asap.
32. History By Mail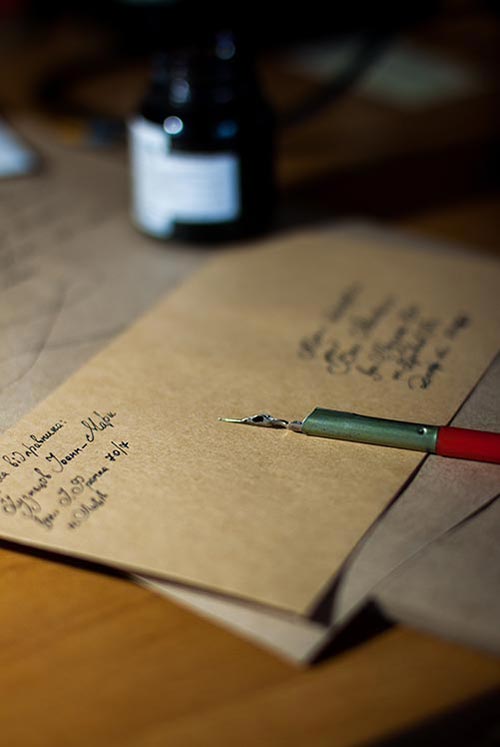 Why this? History buffs will get a kick out this: a history by mail subscription!
Who loves checking the mail these days? Um… good question. There's nothing to be found but bills, bills, more bills, and that Yellow and White Pages book that is promptly tossed in the recycling bin (who thinks we still need those, anyway?).
Well, when you gift this history by mail subscription, checking the mail will be their new favorite hobby. They'll be learning all sorts of new facts and information and will be tickled pink with this out-of-the-box present.
33. Sports, Concert, or Conference Tickets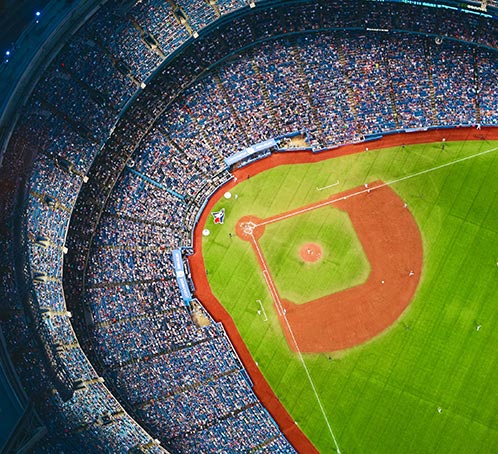 Why this? It won't take up any room in their house, you don't have to find any wrapping paper or Scotch tape, and they get to get involved in their community. Win-win!
Tickets are the way to go when you want to gift an experience, not a thing. Whether it's for the theater (live or movie), a ballgame, a roller derby bout, a concert, or a day pass to a museum or zoo, they'll love having something to look forward to after their birthday is over.
And if you provide two tickets, well, who knows? They just might take you as their plus one.
34. Leather Journals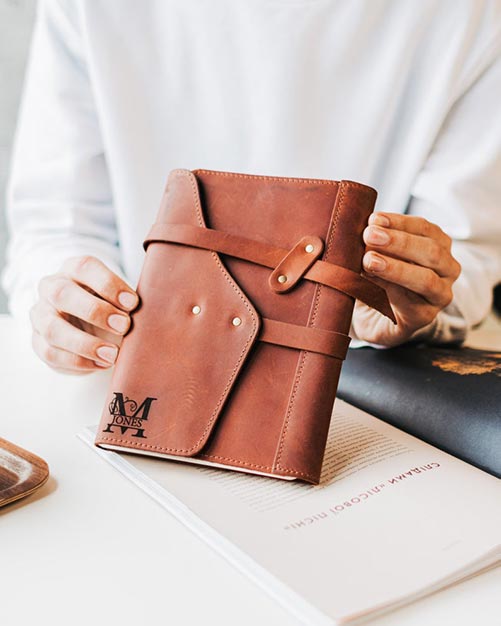 Why this? Minimalist lifestyles go hand in hand with a slower-paced way of life. Enter: journaling.
Even if all they do is doodle or write grocery lists, they'll love doing it in this gorgeous leather journal.
Map out their next vacation destination, write a letter to Grandma, pass a note in college, it's all suddenly more fun and more fancy when you're doing it in one of these stylish notebooks.
35. Audible Gift Membership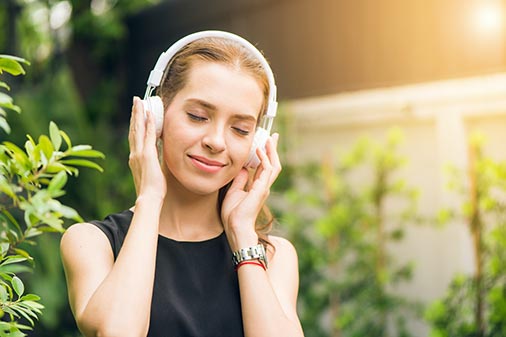 Why this? Love a good yarn but don't like taking up more bookshelf space? You're going to love Audible.
Narrated by amazing voices, your favorite genres such as thrillers, comedies, memoires, sweeping historical sagas, juicy romances, and self-help books can all be found with an Audible subscription!
Perfect for listening while jogging, cleaning, traveling, or drifting off to sleep at night, this is one gift that keeps giving long after the party's over.
Minimalist Birthday Gifts
36. Kitchen Organizer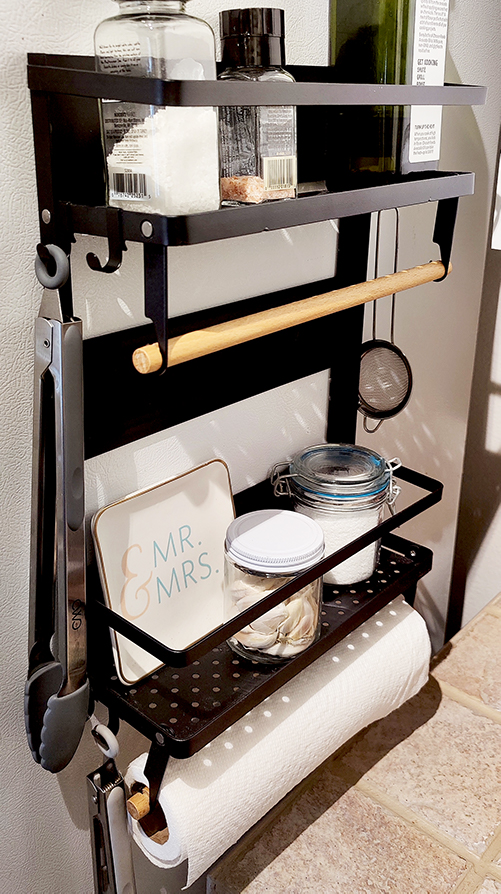 Why this? Minimalists love organizing! Something about decluttering and throwing out things that don't give joy…
You can't get rid of absolutely everything: even minimalists need things like salt and pepper, towels, olive oil, and utensils! Help them decide what goes (and what goes where) with this sleek magnetic kitchen organizer. It's perfect for sticking to the side of the fridge.
Related: Top 50 Kitchen Must-Haves
37. Snacks from Around the World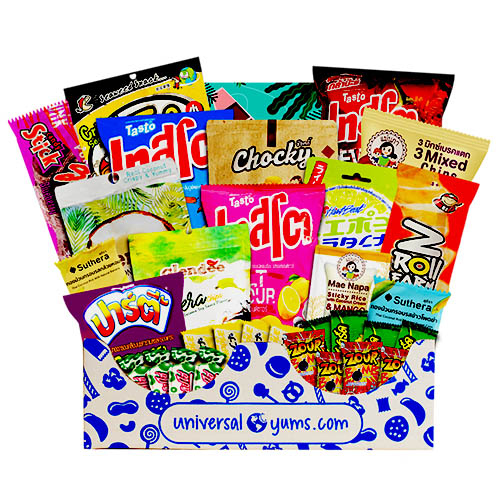 Why this? You can travel the glove without leaving your armchair. No carbon footprint or packing luggage required.
Find yummy munchies you didn't even know you liked! Snacks from around the world, like these from Universal Yums, are sure to be a huge hit when you gift them.
38. Glass Vases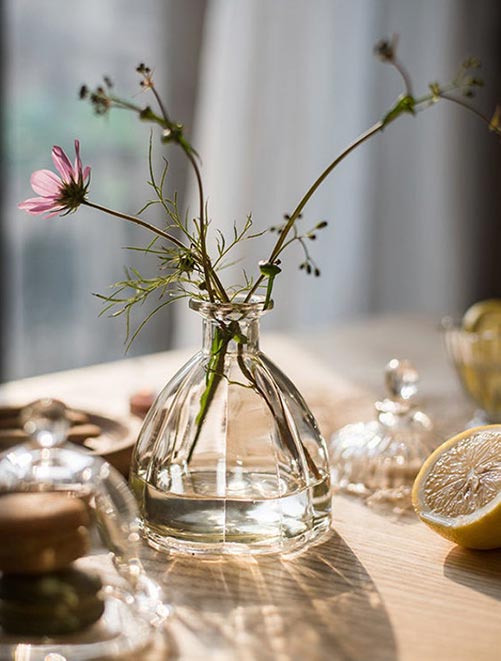 Why this? There's nothing more simplistically lovely than freshly picked flowers displayed in a beautiful, light-reflecting vase.
A cluster of small ones, filled with wildflowers, or one large glass vase, brimming with a dozen red roses: we're not choosy.
Whichever design you pick, she'll adore the thought behind the gesture, and the vase itself. Each time she prunes her Autumn Damask, Mr. Lincoln, or Great Maiden's Blush, she'll think of you.
39. DIY Homemade Gifts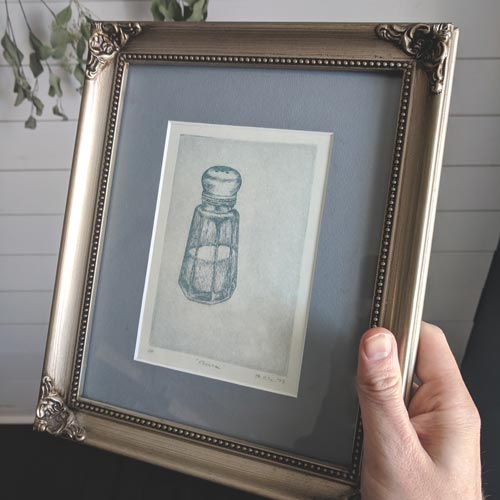 Why this? Even minimalists – who dislike hoarding and collecting – will be too enchanted with a homemade gift to turn around and re-gift it to someone else. Nope, they'll treasure it forever!
Everyone is good at something! What's your secret power? Cooking, crafting, sewing, painting, baking, home improvement, cleaning, decoupage?
Put your skills to good use by making a homemade gift and watch them be delighted with the result, whether it's a batch of yummy cinnamon rolls or an afternoon spent landscaping their yard.
40. "Goodbye Things" Book
Why this? If you're looking for inspiration from someone who has been down the minimalist road and lived to tell about it (not to mention, thrive), this book is just the ticket.
Decluttering your life (and your garage) has never had more gusto and momentum than it does right now. Beyond the obvious mental health perks, you'll find yourself slowing down, enjoying the little things, and having a sense of gratitude like never before.
This beautiful little book packs a great punch, and also has lovely full color photographs.
Minimalist Anniversary Gifts
41. Romantic Scavenger Hunt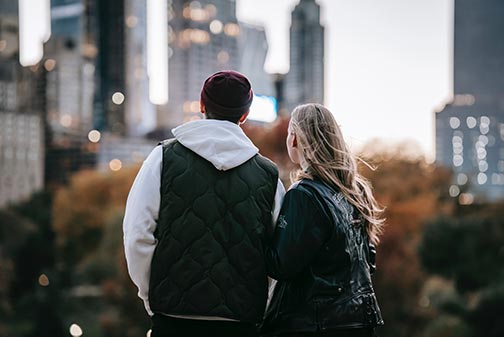 Why this? Because spending time together is important in any relationship, and while Netflix and chill has its place, a romantic adventure is much more memorable.
Keep it simple – yet oh so fun! – with a romantic scavenger hunt. Whether you want to go all over town or just around the house, it's completely up to you.
Here's how to do it in a way that highlights the romance you share.
42. DIY The Reasons I Love Your Jar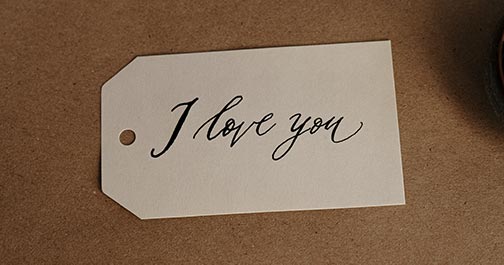 Why this? It will be kept for as long as you both shall live and added to over time. What's more special than that?
Whether you go through and read them together on your anniversary, or just reach for one or two when you're having a rough day/patch, a DIY The Reasons I Love You jar will make them smile, laugh, remember, and maybe even blush a bit.
43. Ferns & Petals Sleek Candles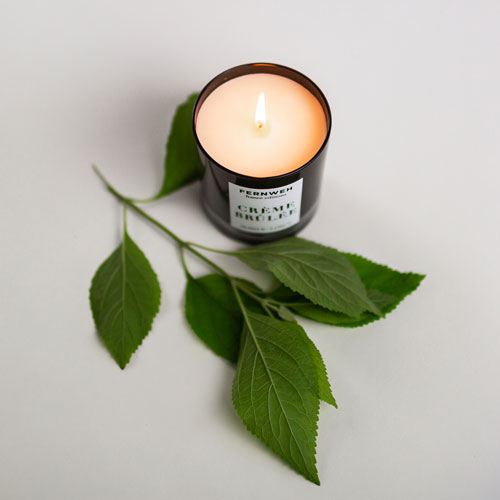 Why this? Their home is their castle, even if minimalists prefer a tiny house to a sprawling estate. Make that bitty dwelling smell delicious!
Candlelight isn't just for a romantic dinner, or for topping a birthday cake: candles add ambiance, sweet odors, and that bouncing flicker of light that just oozes comfort and security. It's the sign of a well-kept home and a signal to relax when these luxury scented candles are lit!
44. Breakable Chocolate Heart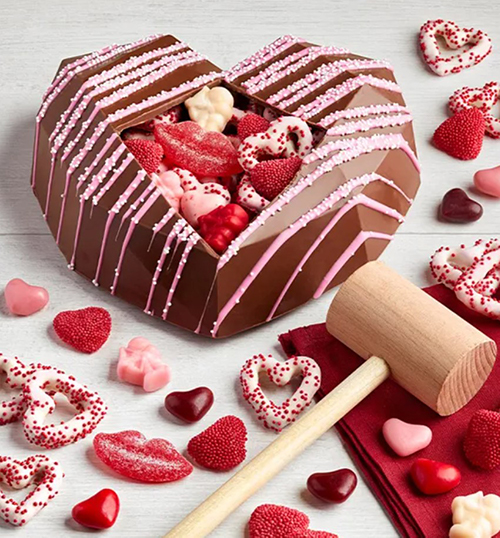 What could be better than such a gorgeous, chocolate heart? Well, maybe one you get to smash with a mallet to reveal even more pretty, tasty treats inside? We certainly think so.
This exciting treat comes with the wooden mallet so they can get right down to sweet, sweet destruction. Who says broken hearts are always a bad thing?
45. Lovebirds Bamboo Wood Cutting Board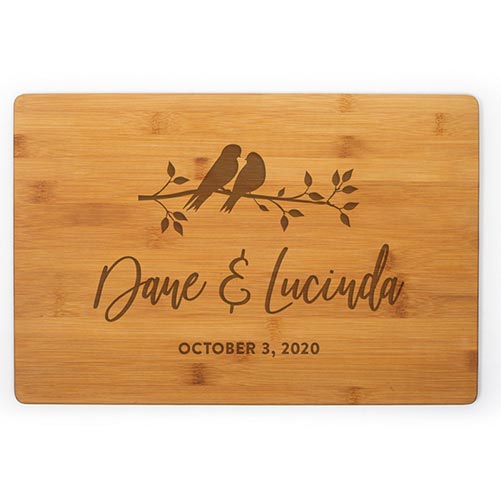 Why this? It's small but chic and totally useful (all things the minimalist loves).
Made from bamboo and totally customizable, this sweet cutting board will be used for years, whether to display cheeses at a party, or for slicing tomatoes for dinner. It would also look great mounted on the wall!
Gifts for People Who Don't Want Anything
46. Homemade Cookies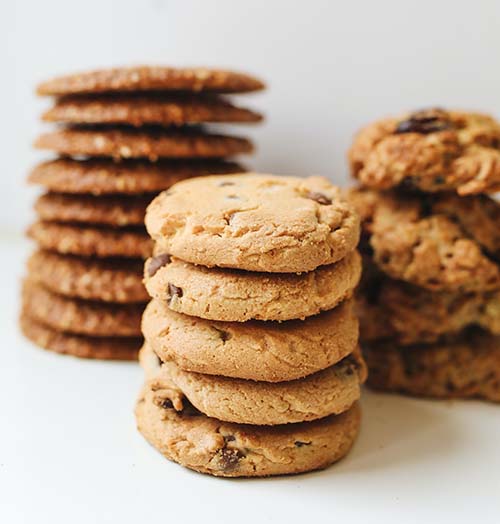 No one can say no to homemade cookies. If you don't have time or live close by, send them some professionally designed cookies! They'll appreciate the gesture, enjoy the experience, and be happy that they don't have any more junk to add to their attic.
47. Take Them to Dinner or Brunch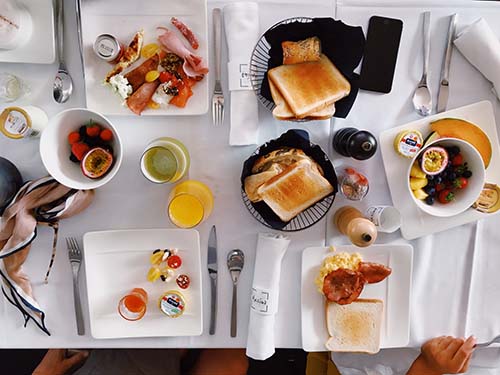 Here's a simple yet meaningful idea: Take them to dinner, brunch, or breakfast at a quality restaurant. Spend some time talking and enjoying good food, and be sure to pick up the tab.
48. Bag of Nothing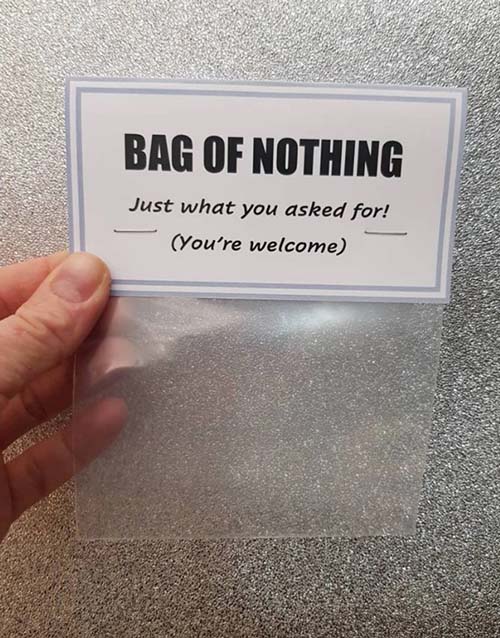 Well, they said they didn't want anything. So give them exactly what they want with this silly gag gift!
Click here for some more great gag gift ideas!
49. Pay for Ads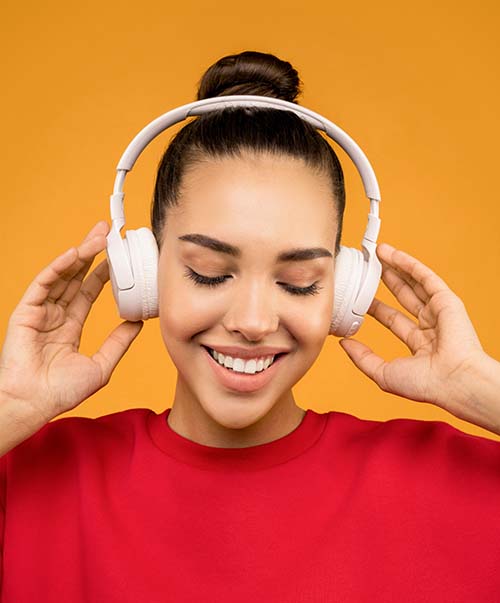 Minimalists love to declutter. And there are two types of clutter – "things," of course, and…. ads. Help keep their favorite music going or tv show running by paying for a year of their most-used streaming service!
50. Learn a New Hobby Together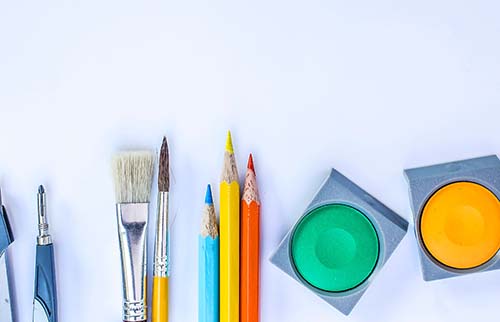 Give the gift of knowledge! Use Udemy, the online course platform that can teach you pretty much anything, to learn a new hobby – together! Maybe it's cooking ramen, or maybe it's oil painting, or perhaps you want to learn how to develop your wine tasting pallets.
Whatever their "thing" is, they can always learn more!
Read Next: Gifts for People Who Have Everything
Pin It