Welcome to our gift guide to the best gift ideas for 11 year olds!
Eleven can be a tough age. They're not yet a teenager, but they're also not a little kid anymore. You can see their personalities really start to develop, friendships take on new importance, and there are so many things they are now doing independently.
Yet there are times where your middle school kid still needs a mommy snuggle, or dad's special touch in putting on band-aids, or sweet treats to make the medicine go down.
Yes, your 11-year-old boy or girl is still a little squirt in so many ways, yet they're also growing like a weed and acting more adult-adjacent each day.
With birthdays and holidays always just around the corner, you might be fresh out of ideas for unique gifts that straddle this still-a-kid-but-also-kind-of-a-teen age.
Well, don't sweat it! Here at All Gifts Considered, we've researched all the options to curate the ultimate list of the best gifts for 11 year olds.
Enjoy your shopping experience, and read on for the best gift ideas for 11-year-old girls and boys!
Best Gifts for 11 Year Olds
Our website is supported by our users. We sometimes earn a commission when you click through the affiliate links on our website. See our privacy policy & disclosures for more information.
1. A Classic Favorite: 11 Years of Being Awesome T-Shirt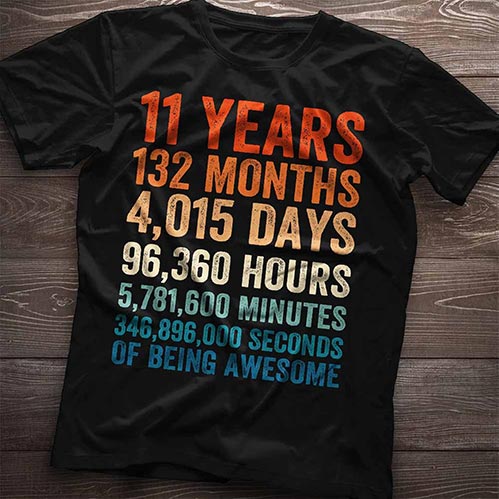 This hand-made, unisex t-shirt is a fun way to say "Happy Birthday" to that special boy or girl.
You can even personalize this shirt with your child's name to make it extra special. With 28 colors to choose from, you are sure to be able to pick their favorite!
2. Best 11 Year Old Gift for Boys: Controller Lamp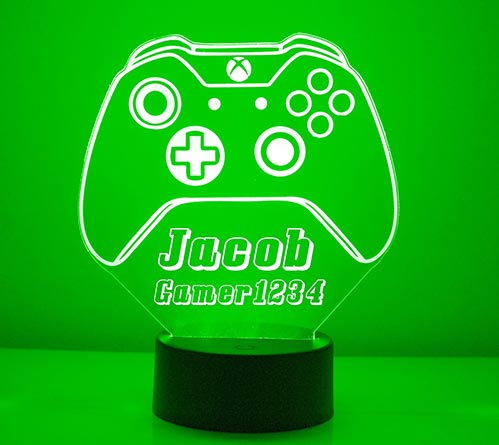 This personalized game controller night light is a thoughtful gift for your gamer.
The hand-made, acrylic LED light comes in all the latest game controller shapes. You can custom engrave anything you want; personalize your item with your gamer's name, number, or a favorite player.
This gift is a sure hit!
3. Best 11 Year Old Gift for Girls: Personalized Necklace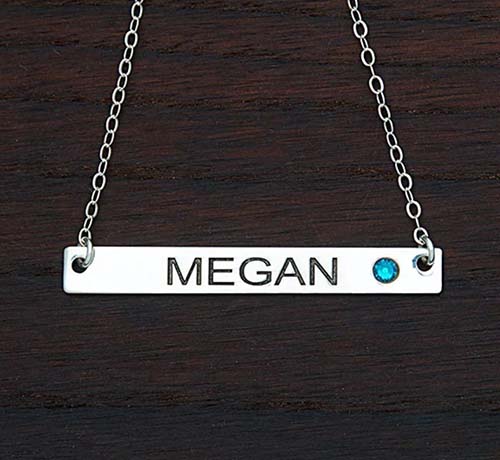 What young lady doesn't love jewelry? You can personalize the charms with her name and birthstone.
The chain is sterling silver, while the charms are stainless steel. Each letter is hand-hammered into the metal.
Give a personalized and beautiful piece of jewelry, and she will keep it forever.
4. Best Book for 11 Year Olds: Nowhere Boy
Reading never goes out of style! So encourage young readers with a gripping story. This is a heartwarming story of resilience, friendship and everyday heroes.
Your birthday boy is bound to enjoy the excitement from cover to cover.
More books that 11 year olds love:
*Editor's note: My kids are 10 and 12, and they really do love each of these books/series.
5. Best Backyard Toy for 11 Year Olds: Air Blast Cannon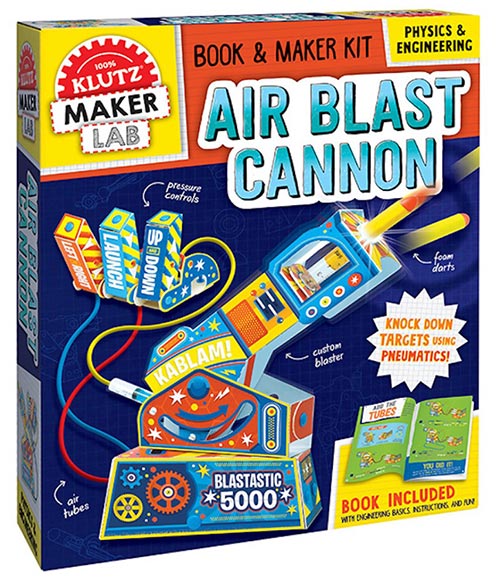 Let your kids own a fully functional air blast cannon!
Your child will follow the illustrated step-by-step instructions. Then, they will transform a collection of punch-out shapes, syringes, and tubes into an air-powered cannon that they can aim with levers.
Beware, your child will be able to shoot targets from ten paces away!
Related: 45 Best Outdoor Toys for Screen-Free Play
6. Best Activity Gift for 11 Year Olds: Wooden 3D Puzzle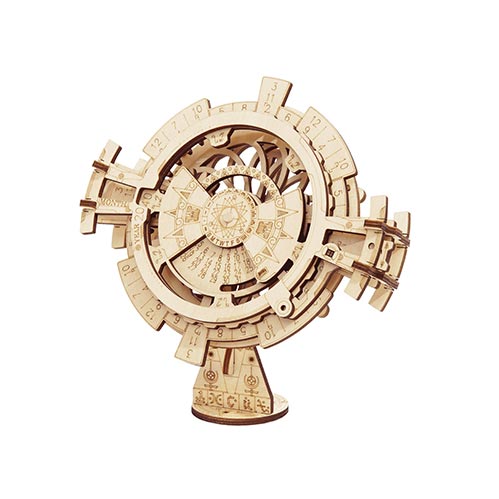 This wooden, 3D perpetual calendar is the perfect kit for beginners. This puzzle is made from high-quality laser-cut wood pieces. Your child can use this perpetual calendar through the year 2040 – a gift that will last for years and years to come.
You may also enjoy: 10 Classic Toys (that kids actually play with for years)
7. Best STEM Gift for 11 Year Olds: 100 Things to Know About Numbers, Computers, & Coding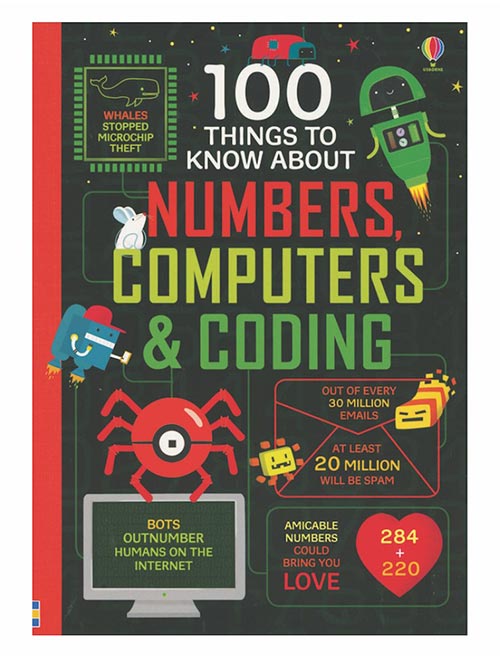 Throughout this book, kids get to discover details about numbers, computers, and coding. This appealing book is packed with 100 amazing facts and is sure to capture your child's interest in mathematics and computer technology.
This is a great way to encourage learning and will keep your kids engrossed for hours.
8. Best Summer Gift for 11 Year Olds: Gardening Kit
Your garden enthusiast will plant their very own flowers! Including morning glory heavenly blue seeds, mixed color marigold seeds, and alyssum snow cloth seeds.
Your child can paint and decorate their planter any way they want. This planter is designed with a chalkboard finish, allowing a child to mark each of their flowers and personalize the planter with fun messages.
9. Best Gift for 11 Year Old Bakers: Cookbook for Aspiring Bakers
This cookbook of simple recipes is a thoughtful gift for the beginner "baker." Your child will learn about baking tools, equipment, and pantry basics. They will also be instructed on essential safety tips for using the oven and stove.
These easy recipes will show your chef-in-training how to bake from start to finish. This is a gift the whole family will enjoy.
10. Most Meaningful Gift for 11 Year Olds: Inspiring Hair Ties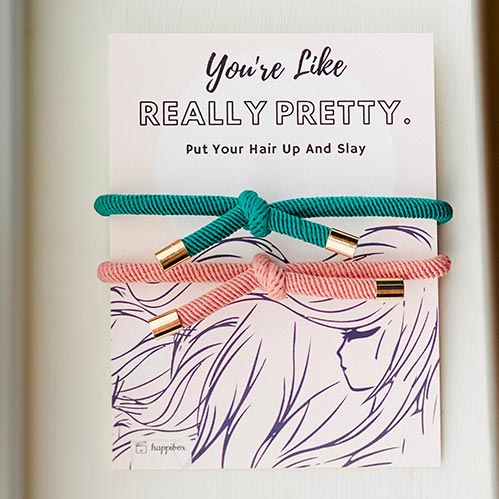 Your birthday girl can make a hair statement with these vibrantly colored bands. The gold-toned ends add a flair she is sure to enjoy.
Her hair ties will come on a card that says "You're Like, Really Pretty" – nothing else needs to be said after a statement like that!
11. Best Christmas Gift for 11 Year Olds: Pottery Studio
Your child will learn pottery history and art basics with the Pottery Studio kit! This kit will teach and inspire your child.
The pottery kit includes illustrated instructions that teach pottery techniques and the history behind the craft of pottery. This is a great way to encourage your child to be artistic and creative.
Related: Real Tools for Kids: A Hands-On Gift Guide
10 More Eleven Year Old Gift Ideas
If you're waiting for that special gift to "pop" out at you, keep reading. You'll find it!
12. Artist Tote Bag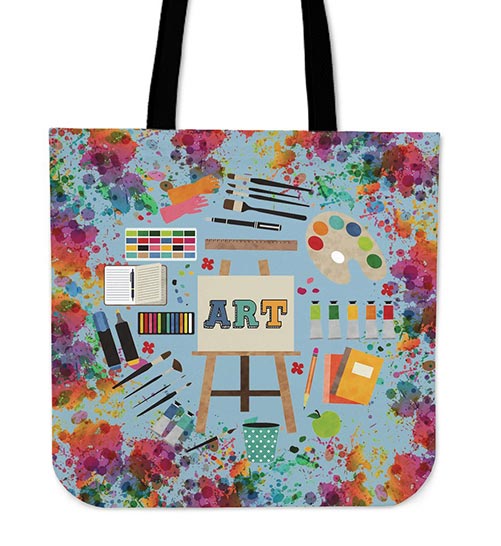 Fun is the first word that comes to mind when you look at this colorful art bag. This crafty tote is made from durable fabric and will last.
This is a colorful way for the young artist to store their supplies!
13. Butterfly Earrings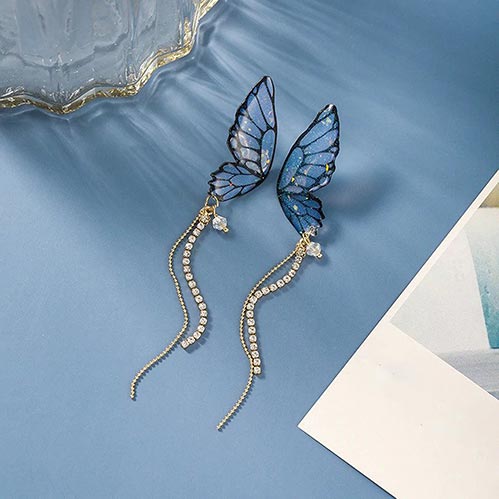 These "social butterfly" earrings are a cute fashion statement for a young lady coming of age.
The butterfly has a clip on the back to attach comfortably to her ear. She will love pairing these earrings with just about any outfit in her closet.
14. Gaming Destiny Coin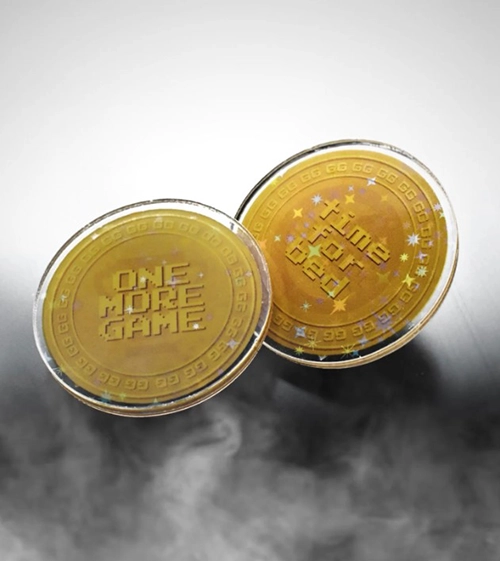 No need for tough decisions anymore, when you can leave it up to fate! Or should we say, the toss of a coin? These fun, holographic coins do all the deciding for you, so you don't have to sweat the decision making.
15. Book Binding Kits for Small Authors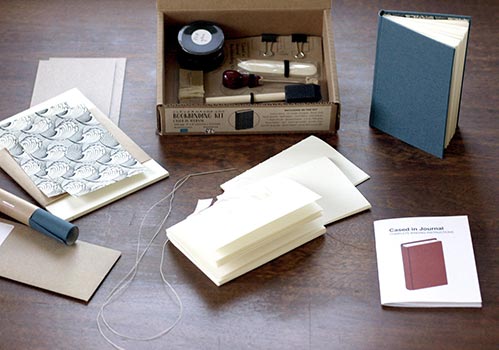 This complete bookbinding kit has the tools, supplies, and instructions to make one hardbound journal. This is a great gift for your young author.
Everything an aspiring author needs is included in this kit! They will use the kit to make their first book, then have the tools and skills to make more. This is a wonderful way to encourage imagination and writing skills.
16. Their Own Tumbler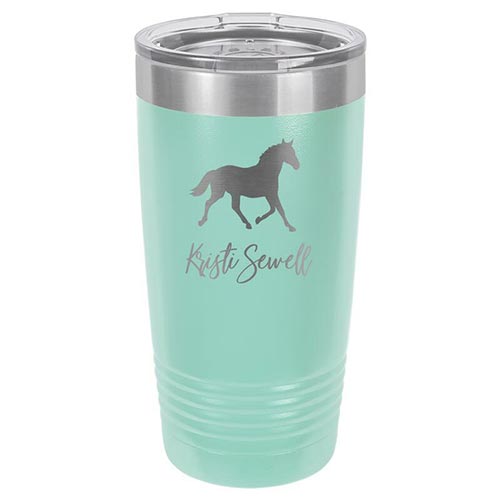 Our custom engraved tumblers come in your choice of styles, sizes, and colors. They are etched with a name or message and designed for the horse lover!
You have a choice of stainless steel along with six additional vinyl-wrapped colors: black, gray, dark blue, light blue, pink, or teal. If you can't decide on a color, maybe that's a sign you need two or three gifts.
This tumbler will keep cold drinks feeling icy, and it will keep hot drinks steaming for hours.
More: 21 Gifts for Horse Lovers & Equestrians
17. Friendship Bracelets
Your young jewelry maker can make up to twelve bracelets with this kit. This is an ideal gift for girls to show their creative side.
This craft kit makes it easy for kids to create colorful and fun bracelets! Plus, they are perfect for sharing with their friends when finished.
18. For the History Buffs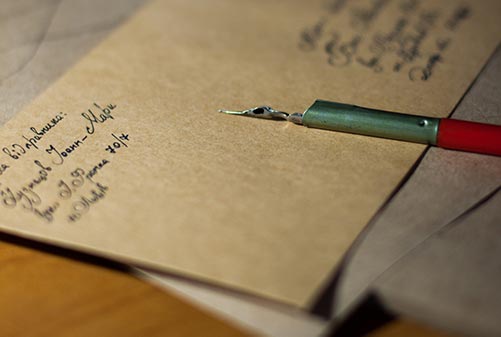 Instead of learning from a history book, your child will learn directly through replicas of historical documents themselves.
Your kids will read for themselves, in the original words and handwriting, what the people who shaped our history had to say!
Historical documents and letters are included from the best archives in the world – a perfect surprise for any history buff.
19. LED Bluetooth Headphones
This foldable headset is the ideal gift for the music lover or gamer in your life. They'll be able to control the music directly from the headphones. LED lights keep time with the music.
These Bluetooth-compatible headphones come in three vibrant colors. In addition, the headband is adjustable for a perfect fit.
20. Mountain Bike
This mountain bike is the only encouragement your child will need to get outside and ride! Your boy is sure to have hours of fun, exercise, and excitement with this 6-speed bike.
This Huffy bike is built for durability and comfort. This 6-speed bike ensures good climbing power, downhill riding, and fast acceleration. A gift he is sure to enjoy!
21. Arcade Hover Shot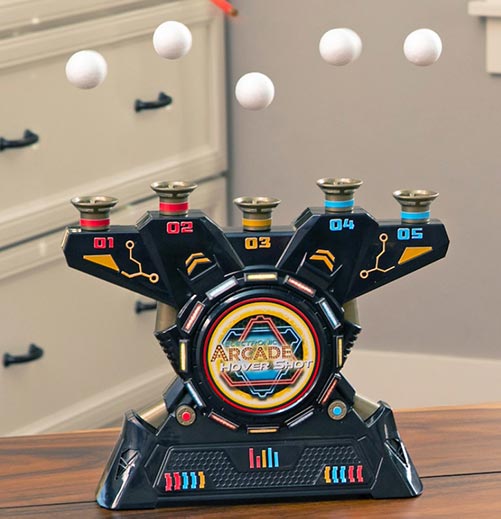 With this fast-paced game, players have to try and shoot the floating balls of their color first, then be the first to shoot the center golden ball to win! The hover shot game is mesmerizing, challenging, and fun.
This game will challenge your child and their friends. It is an intense sharp-shooter adventure that they will play for hours at a time.
More gift ideas like these:
11 Year Old Party Ideas
Spa Party Theme – Set up several tables with a few chairs around each one and make spa stations.
Have a station for skin, hair, makeup pedicures and manicures. Let the girls rotate through the stations changing every 15 minutes.
Ask friends or family members to help with the stations. A local hairstylist might be willing to come in for an hour to do "up-do's" on the girls' hair for a small fee.
Place trays of chocolate-covered strawberries, chocolates, fruit kabobs, Rice Krispie treats, etc., around the waiting room with small plates so the girls can nibble while they are waiting. Also, set out sparkling cider in champagne flutes for them to sip on.
Movie Party – The movie party can be held at home or a theater. If held at home, you'll want some classic "movie" snacks. You know, things like nachos, hotdogs, boxes of candy, and pizza.
Put the popcorn in plastic popcorn containers that the party-goers can take home.
Backwards Party – At a Backwards Birthday Party, everything is done backward. Games are played backward; food is eaten backward, and so on.
Hang birthday banners upside down on the front door or in the party room. Turn pictures, decorations, and knick-knacks upside down for the party. If sitting at a table, turn the chairs to face outward.
While guests are arriving, give each one a nametag and ask them to write their name backward on the tag. This will be their name for the rest of the party. This is an enjoyable and silly party that kids really like doing.
Art Party with Play-Dough Sculptures – Give each child a small can of play dough. Tell them that they will be sculpting different birthday-related things, but they only have 1 minute to make their sculpture. Call out a birthday item and have all the kids sculpt that item within 1 minute.
Dart Paintings – Pin balloons filled with paint on canvases and let the party guests throw darts at the balloons to pop them. Have one large canvas that the birthday child can hang up in their room or use smaller canvases and let each party guest take their masterpiece home as a party favor.
Art Party Food – Set up a cupcake decorating station, and the kids can decorate their own cupcakes. Supply lots of different frostings, sprinkles, and candies.
Do you need more party ideas? Just click here.
11 Year Old Birthday Quote
One Decade + One Year = The World's Coolest One! Happy Eleventh Birthday
May all your eleven-year-old heart's wishes come true today
Have a magical 11th birthday.
11 Years of Being AWESOME, Happy Birthday
It only took 11 years to get this FANTASTIC
Eleven starts with the letter E. Which shows what an excellent and extraordinary child you've always been to us. May all your days be full of joy—Happy 11th Birthday.
May your 11th birthday be unforgettable, may you have fun, may you enjoy every second of the day.
May your day filled with happiness, wonderful gifts, and goodies too.
Wishing you a day filled with happiness and a year filled with joy.
The day is all yours — have fun!
Another year smarter, cooler, funnier…and all-around amazing-er!
Now that you have gone through our list, the hard part begins – you have to decide which gift to buy.
Read Next: Non-Toy Gifts for Kids: 100+ Imaginative Ideas