Need help finding the best gifts for 19 years olds?
Here's the thing. Your soon-to-be 19 year old will always be your baby. And you still want to surprise them with a gift sure to put a smile on their face.
We're here to help make that happen!
These are the ideas we'll be talking about today:
For guys:
Quality tool set
Archery bow and arrows set
Galaxy-themed shoes
Bodyweight resistance kit
Wooden projector kit
For girls:
Laser-cut floral journal
Flying pig hanging planter
Resistance bands fitness kit
Record player
Breakfast of the Month subscription
We'll also take a look at 19 fun things to do to help your big kiddo celebrate turning 19.
Let's begin!
Our website is supported by our users. We sometimes earn a commission when you click through the affiliate links on our website. See our privacy policy & disclosures for more information.
5 Best Gifts for 19 Year Old Boy
Our five favorite 19th birthday gifts for guys.
1. Tool Set
When boys become men, they require something all dudes should have at their disposal – a good tool set. Growing up, the tool box is a quintessential American staple of Dad's garage. And now that he's a young man, your 19 year old deserves one, too.
But any old tool set won't do. Get him one that's really going to last him, even until he has his own garage. The Crescent General Purpose Tool set is a high-quality tool box featuring 170 pieces so that he can fix, well, almost anything that needs fixin'. Sturdy folding case is included.
2. Archery Bow & Arrows
For his 19th birthday, give him something unexpected – like a new archery bow and arrow set.
This archery set isn't for little kids. It features a wide-range draw back as well as ultra smooth cam system. The built-in stabilizer distributes weight easily, making balancing the bow a cinch. And it has the ability to send arrows flying up to 310 feet a second…now that's impressive!
Available for righties or lefties.
3. Galaxy Kicks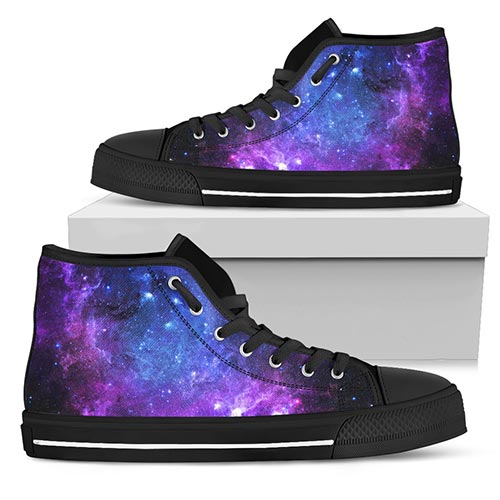 For most people, new shoes have always been a big deal and they always will be. So a pair of new kicks will always be a cool gift to give and receive, no matter how old you get.
These galaxy-themed shoes from Groovebags will make a stellar (pun intended) impression on your 19 year old the moment he lifts the lid off the box. These high-top shoes feature lace-up closure, an outsole designed for traction, and full-canvas print of the stratosphere.
4. Bodyweight Resistance Fitness Set
Is your kiddo into fitness? If he starts young and keeps with it, working out can become a part of his daily routine, ensuring his health and happiness for years to come.
Help him to get started on the right foot regarding his health by gifting him this bodyweight resistance system by TRX. Simple yet strong, this set includes a 35-page exercise guide book and a complimentary trial run of the TRX app.
5. Working Wooden Projector Kit
When he was little, it was easy to find him the perfect birthday gift. There was a never-ending selection of toys, games, and puzzles to choose from. Now that he's older and more mature, finding the perfect gift is not so easy.
It's supposed to be this way, of course:
When I was a child, I spoke as a child, I understood as a child, I thought as a child; but when I became a man, I put away childish things."

I Corinthians 13:11
So when it comes to finding gifts for 19 years olds, it can help to think outside of the box a little. Something he can build but that's not too childish? Something that's nostalgic but grown-up enough for him to actually enjoy? Enter the 3D wooden puzzle vitascope.
When he's done fitting together all 183 pieces exactly how they should go, he'll have a working movie player, vintage-style hand crank and all. And he'll have accomplished something he can be proud of.
5 Best Gifts for 19 Year Old Girl
We've scoured the web and found that these are truly the 5 best 19th birthday gifts for girls. It's science. (Because we said so.)
1. Floral Printed Italian Leather Journal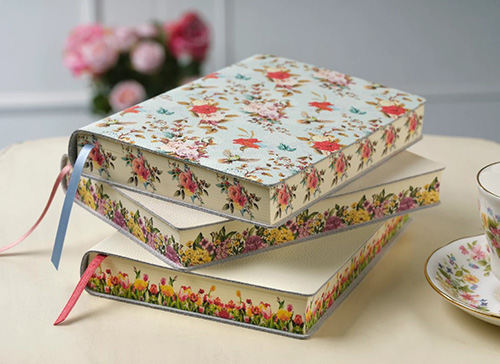 As women, we go from from brightly colored diaries with a lock and key ("Top Secret, no peeking!") to planners, notebooks and bullet journals ("How much water I drank today…")
Yet somewhere in between the unicorn diary and the bullet journal is a place that only comes but once a lifetime. A place where you may still want to keep some secrets away from Mom, but you may also want to track how many steps you've taken in a day. Teenagerdom can be a challenging time!
So there's nothing like a blank page to allow her the space she needs to get creative and to also simplify if she needs to. This beautiful floral printed journal is made from soft Italian leather with 384 pages of recycled ivory lined paper to allow her to write, plan, or doodle to her heart's content.
2. Cute Pig Hanging Planter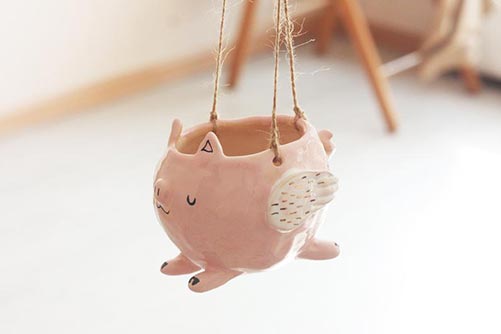 Maybe you need a birthday gift for an almost 19 year old who is really hard to shop for. Or maybe she seemingly has it all, but you still want to give her something she'll adore and actually use, wherever she is in her life right now.
We think we have what you're looking for – this super cute flying pig planter.
Made of red clay, this planter comes with twine for hanging from a ceiling or wall. Perfect for baby cacti, succulents, flowers or vines of all kinds. Even pens or jewelry if she'd rather!
3. Resistance Bands Fitness Set
You've raised your little girl to be a strong, independent woman who can take care of herself. Now that she's 19, it's up to her to continue to look after her own health and well-being.
But that's not to say you can't still give a little inspiration once in a while!
You can do that this year, on her birthday, by gifting her this super-nice resistance band set. The set includes five different muscle-building bands – each color-coded and labeled for convenience. Intensity of the bands can be adjusted to suit all fitness levels.
Includes a workout guide book as well as drawstring carry bag.
4. Record Player
There's something uber sentimental about 1950's Americana. Even for those of us too young to have lived through it, some things just ring a bell when we see them, and we're immediately taken back to the nonchalance of the era.
It was about the time that record players became household items, graduating from the bulky, flashy Victrolas into a more sleek and compact tabletop machine. These days, that vintage look is once again sought after, hence this awesome Victrola Vintage 3-Speed.
This record player does everything an original would do, and more. It's equipped with Bluetooth capabilities so that your 19 year old can still play all her fave playlists right from her phone. But she can also still impress her friends by playing her massive record collection (most of which came from you, of course).
It's the best of both worlds.
5. Skylight Picture Frame
If there's one thing every teen loves to do, it's take (and share!) phone pics. So the perfect 19th birthday gift is a digital frame that they can update anytime with their latest photos.
They can even have friends and family upload special shots, so they'll never miss out on anything exciting, no matter how near or far away they may be (we're looking at you, first-year college student).
What Should a 19-Year-Old Do for Their 19th Birthday?
Let's close it out with 19 fun ideas for what a freshly-turned 19 year-old should do for their birthday.
Sleep in.
Get donuts (you can do this for them, or give them a $20 and send them off to do it themselves. Parenting win!).
Go for a hike.
Go out for dinner with the family (and/or friends!).
Splurge on a shopping spree.
Go to the movies.
Bake a cake together (and eat it, too!)
Look though their old baby photos.
Look through their baby box and reminisce for a while.
Listen to the top music hits from the year they were born.
Rent and watch the #1 movie from the year they were born.
Go to the lake/beach/out on the boat for the day.
Get an AirBnb somewhere cool, even if just for the day.
Go horseback riding.
Pick out some novelty snacks at a real candy store (super nostalgic).
Volunteer in a soup kitchen or give to someone in need.
Adopt a pet from the local animal shelter.
Make some fun crafts together.
Pick a new charity to donate to.
More Gift Ideas