I am 16, going on 17…
~ Liesl, The Sound of Music
I'm 16 years old! I'm not a child anymore!
~ Ariel, The Little Mermaid
16 is a big year! You need to get her an amazing gift!
~ The Staff at All Gifts Considered
Our website is supported by our users. We sometimes earn a commission when you click through the affiliate links on our website. See our privacy policy & disclosures for more information.
What is the Traditional Gift for a 16th Birthday?
Jewelry, or even a tiara. Of course, you don't have to go that route at all, but 16 is a fun transition from kiddo to young adult, so a nice gold necklace or a silver charm bracelet is always a great option.
Or a sparkling, jeweled keyring!
Why is the 16th Birthday Called "Sweet 16"?
Sixteen is a birthday that is traditionally seen as a coming-of-age. In the USA, it's the age when teens can start driving and find employment.
For girls, "sweet sixteen" marks that transition into adulthood. The word "sweet" is added to emphasize, you guessed it, the sweetness of a beautiful young woman emerging from childhood into the world of adults.
Plus, if you think about it, it's the exact middle of their teenage years (13-19, half of those oh-so trying but totally great years would be their 16th). You could say it's literally the sweet spot of teendom!
Our 10 Favorite 16th Birthday Gifts
We're going to kick off with our Top 10 gifts for any and all sixteen year olds. Further down, we'll pick up some ideas for guys and gals.
1. Sweet 16!!
Teenage boys get all the accusations of eating everything in the house, but don't underestimate teenage girls! They get hungry too, y'all.
I seem to remember one of my own daughters could eat her weight in French bread just as a snack…
For one of those appetites, try this totally rad gift: a Sweet 16 Candy Assortment! Whether she shares with her besties during an all-nighter homework cram, or nibbles them all by her self, she's going to love this collection of sweet treats.
2. Fun Books! How About: What If
Illustrated with hilarious stick-figure, comic style characters, this book is the perfect gift for the girl who A) loves to read, or B.) doesn't like to read much at all.
It will tickle her funny bone for sure as she learns the answers to questions like, "how long would mankind last in a robot apocalypses?" or "how fast can you hit a speedbump and live?"
And the author isn't just winging it with his answers, he's combing through scientific journals, military classified information, and crazy math equations, to bring you the answers you never even knew you needed!
If she's a math loving, mad-scientist wanna-be, comic book devouring, type of nerdy girl, she's gonna read this from cover to cover.
3. Personalized Candle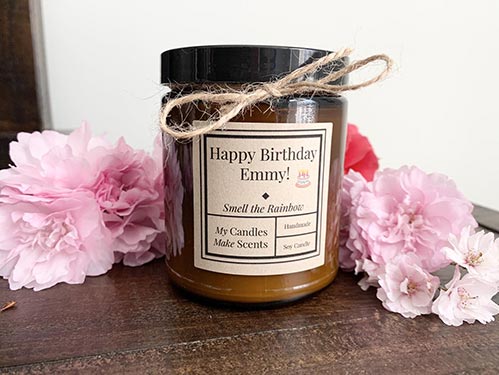 Show her you finally trust her with matches with one of these personalized candles! Their amazing scents are long-lasting and will fill her bedroom with aromatherapy (something every girl needs when studying, or cleaning her pigsty… um, we meant bedroom).
Plus, she's going to love the fact that her name is on the label, making the jar perfect for washing out after the candle is long gone and reusing it for jewelry, hairbands, pushpins, or her rock collection from the third grade (because you know she still has it).
4. GPS!
Look, we know she responds with "I got this, Mom!" or "I know what I'm doing, Dad!" at least eleventy-seven times per day, but just in case she's exaggerating (heaven forbid), get her the gift that gets her where she's going – literally – and gives her folks peace of mind that she'll get there on time.
It's a new world out there! No more looking up street names in the phone book and tracing the W down to the 7 to find out where your friend lives. No more giant maps taking up the back seat in the station wagon (remember those? They were impossible to fold back up!). Nope, nowadays we have good ol' GPS, and thank the stars that we do!
Of course, she has that on her phone. But you don't want her fiddling with her phone while driving.
So get her a good GPS like this one from Garmin, and watch her vroom away with some peace of mind.
5. Any Time Any Place Token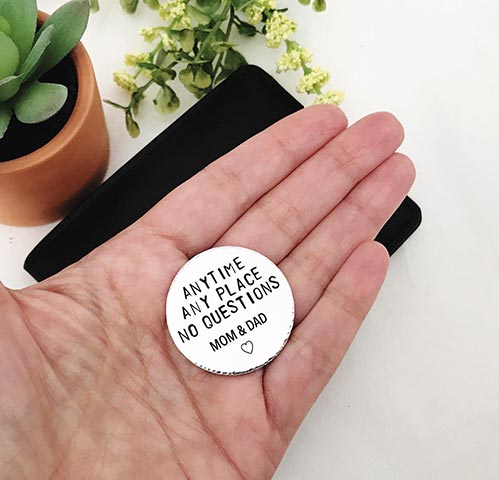 Help her remember what you told her from the start: whenever she needs you, you are going to be there, no questions asked. This charm will be a reminder, and it's pretty, to boot!
She can slip it in her pocket, tie it to her backpack, or simply tuck it into her nightstand, but we know she's going to tear up at the sentiment and recall it when it really counts (like that first big mess-up that is bound to be just around the corner. Teenage years are hard, y'all).
6. Big Life Journal
Perfect for that teen that loves to write! This daily journal is filled with fun prompts, illustrations, and is a creative space for them to jot down all of their thoughts and dreams! 160 pages of inspiration will keep them coming back day after day.
7. Custom Tumblers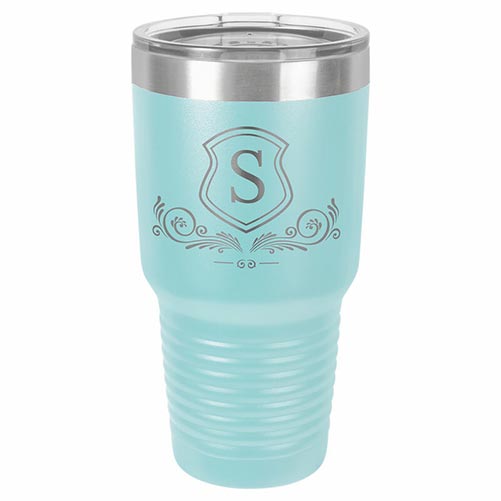 Whether she's the sporty type, the bookworm, the straight-A student, or a theater geek, she's going to love this personalized tumbler for busy days! She can keep her icy water chilled all day, even outside in the heat, and her tea or coffee piping hot for those afternoons that just won't end and she needs a pick-me-up.
Plus, having her name engraved right on it (don't forget, you could always use a nickname or pet name for cute's sake), means no one else gets to take off with her precious tumbler by "mistake." Don't forget to order it in her favorite color!
8. Globe Puzzle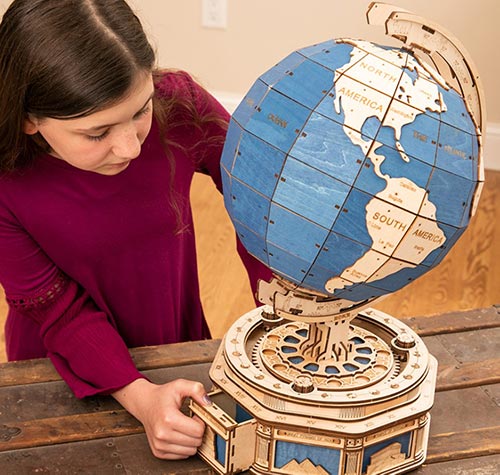 How cool is this globe puzzle?! Umm pretty dang cool, that's the answer! Putting it together is half the fun, displaying it is the other half!
Oh, and then referring to it when she has a geography final too. And those drawers?! To keep little treasures in? Our hearts are going pitty-pat, imagine what hers will do with this fabulous find.
PS: There are two secret compartments I already mentioned. But there's a third… you have to align astrological symbols with their matching constellations before it will unlock.
You guys, we are seriously geeking out over this one!
9. Ice Cream Kit
If there's anything more timeless than say, a little black dress, jazz, a great bob haircut, and ice cream, we sure don't know what it is!
So give her something she will literally never tire of: like this ice cream kit! She's going to host approximately 43 million slumber parties in her life before she turns 18, so make her the belle of the ball with this and watch her use it until it disintegrates (we're being silly, it won't disintegrate. It's good quality!).
Is there a person in the entire galaxy who doesn't love ice cream? Yeah, we didn't think so. #science.
More creative gifts: 15 Unique Gifts for Alternative Girls
10. Pens!!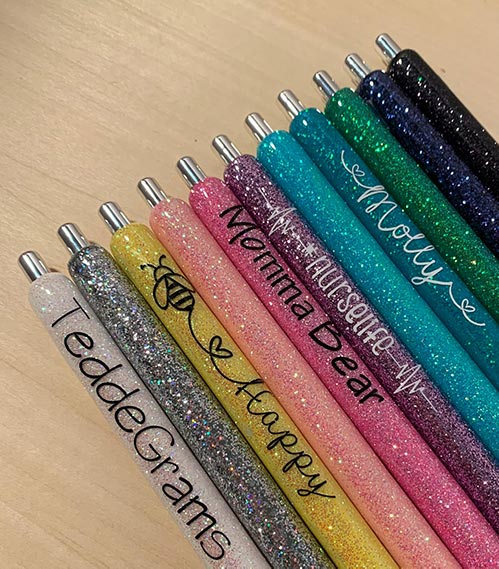 Look, she started loving a good writing utensil about 10 years ago – she knows a great pen when she sees one! And THESE? These are good pens!
Sparkly and swirly, colorful and varied, smooth and sharp, these are bound to be her new obsession for homework, journaling, thank-you notes (she totally owes you one now), and pen-pal letters (still a thing, we assure you. Old school is back in, baby!).
Plus, they're refillable and can be customized to say the perfect thing just for her. Don't forget her personalized journal!
10 Best 16th Birthday Gifts for Her
Here are the gifts your 16 year old birthday girl will simply adore.
1. Personalized Car Coaster Set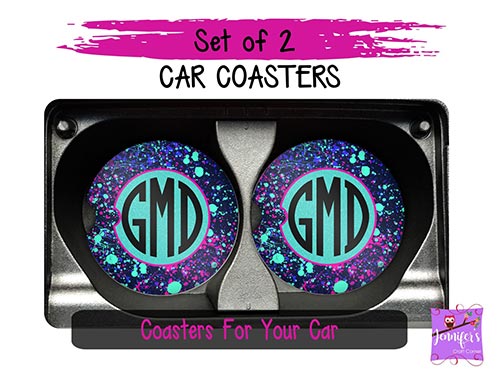 Let's face it: teenagers aren't exactly known for keeping a clean room, much less a clean car. Help her out with this conundrum with these stellar coasters that are monogrammed with her initials!
She'll soak up spills from those bottomless energy drinks (seriously, why do they drink those?!?), and look good doing so.
This is one gift that is practical and uber cool!
2. Vibrant Flower Cake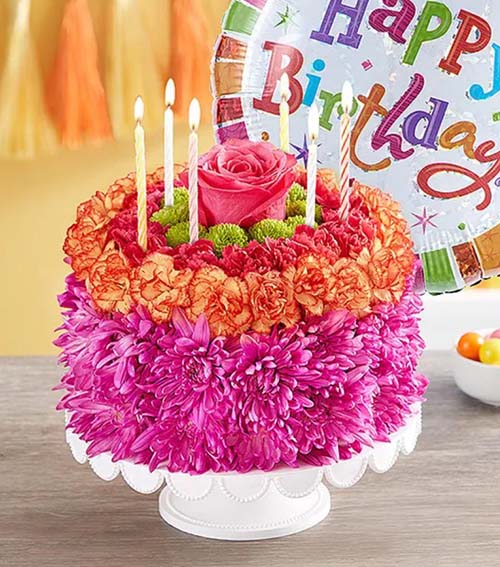 This super fun flower cake is perfect fit for that sweet 16! Vibrant and sunny just like she is, it's quite literally too pretty to eat. You won't find a more fitting celebration centerpiece.
3. Personalized Phone Stand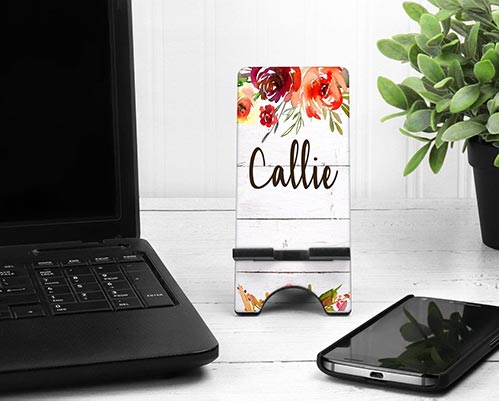 Help her organize her desk and homework station a little with this cell phone customized stand. It's cute and pretty and totally functional, three things we know she desperately desires in her belongings.
This will keep the mess under control, plus keep her from yelling across the house, "somebody call me! I can't find my phone!" fifteen times a day.
Not that she'd ever do that. Ahem.
4. Comfort Box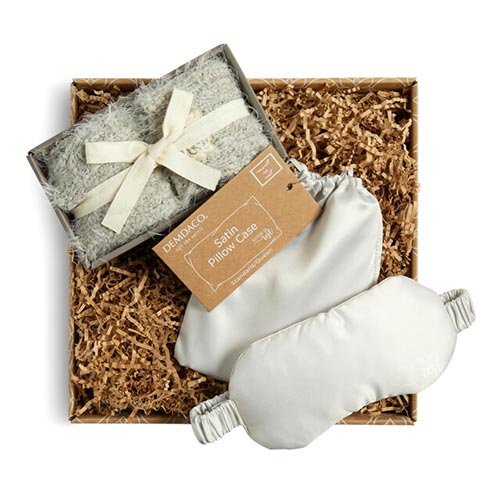 We give them a lot of grief for being snowflakes or children or what-have-you, but come on, you know 16 year olds are under a lot of pressure!
They're being asked at least once per day by some well-meaning adult, "what are you going to be when you grow up?" and they have a schedule that could make a grown man cry.
So recognize that when you're shopping for her, by treating her to this spa-inspired comfort box. She will totally thank you (once she wakes up from a very well-deserved nap).
5. Knitting Hobby Starter Kit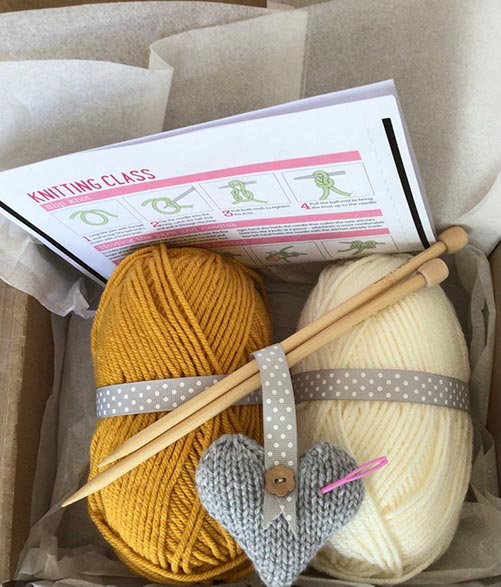 Restless, anxious hands need a hobby! Not to mention, every creative gal needs an outlet and an spirit to dream about owning her own shop someday. Give her the push she needs with this amazing knitting starter kit.
Even 16 year olds get tired of selfies and social media sometimes; a little old-fashioned (and yet totally new-fashioned) trends are just the thing!
Related: 21 Best Gifts for Knitters & Crocheters
6. Jewelry Holder
Let's face it, 16 year old girls are packrats.
Did we say packrats? We meant, the sentimental type. Yeah. That's it.
They've still got the friendship bracelets they made when they were 8, the half of the gold locket they shared with their bestie at the time when they were 9, and now they have a collection of grown-up pieces from Mom and Gramma (and gawd forbid, boyfriends). Help them organize the lot with this rotating jewelry holder!
And just like that, you can see the surface of her dresser again.
7. Gold Necklaces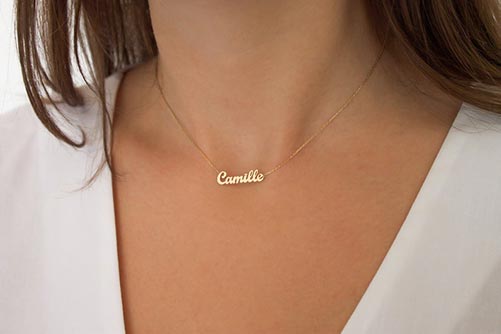 Understated and unique, small and dainty, but still packing a punch, this charming gold necklace has her name written all over it… literally! It's so grown-up and mature, yet still tiny and humble. All the best things.
You may also enjoy: Introvert Gifts- 21 Best Antisocial Butterfly Gift Ideas
8. Makeup Brush Holder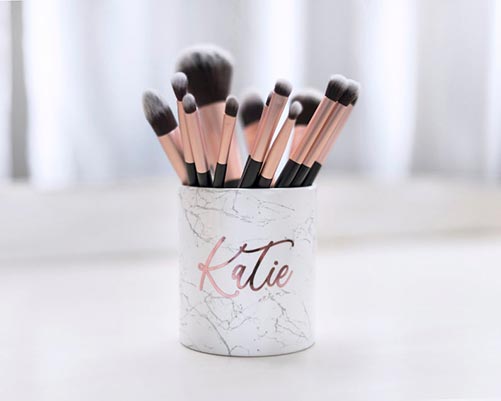 The amount of YouTube tutorials and 'Gram* influencers this girl has watched? Oh my stars, you don't want to know.
*Saying "Gram" will totally induce an eye-roll from any 16 year old. We don't care.
For the beauty in your life, this personalized makeup brush holder will have her seeing stars! It will spruce up her cosmetic counter or bathroom, and keep all those oh-so important and distinguishable brushes at her fingertips (literally).
9. Bracelets for Besties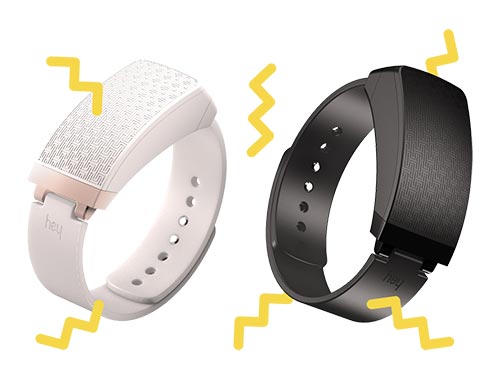 One for her, one for her bestie. These are the updated and modern version of those sweet lockets we used to have back in our days, only well… cooler.
Sleek and stylish, this set not only looks good, it's functional: it can send squeezes and touches to one another no matter where you are in the world!
Especially good for the 16 year old who may be moving away from her bestie.
10. Personalized Keyboard Rest & Mouse Pad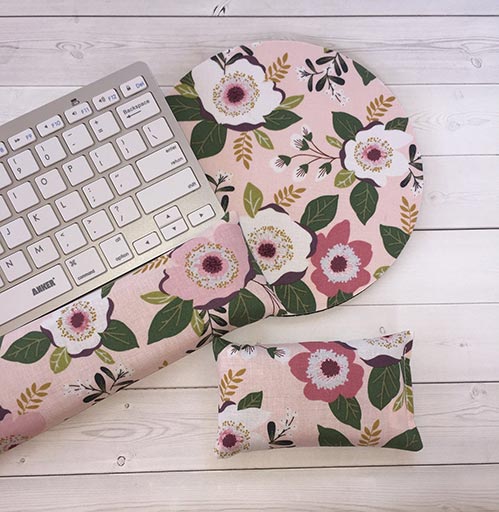 Help her desktop stay chic and stylish with this decorated set of mouse pad, wrist rest, and keyboard! It will keep her spirits high and cheerful as she studies for that algebra final or writes the first draft of her novel.
They're filled with flax seed (easy on your wrists) and even lavender if you request it! Plus, you get to pick out the fabric for a totally customizable gift.
10 Best 16th Birthday Gifts for Him
Sixteen year old boys aren't that complicated. Give him something involving food, girls, or video games. Boom, you're done.
But if you want to level-up your gift-giving and get a bit more creative, here are some ideas. (Starting with food, of course.)
1. Snacks from Around the World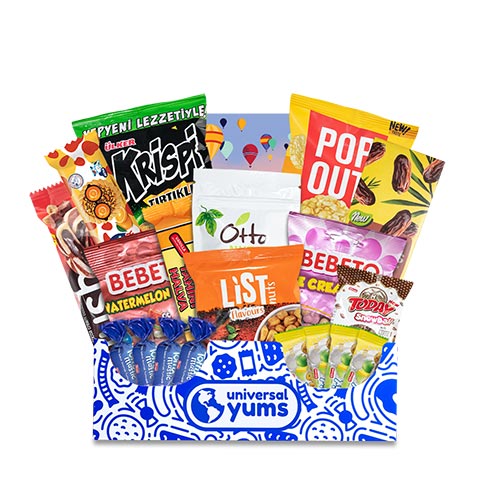 He's growing so fast, and it's not done yet! Keep those growing pains at bay with this set of delicious snacks. Seriously, you could give the kid a gift that cost a cool Benjamin and he would still prefer this box!
Plus they're not just your average snacks: they're from around the world! Sure, Doritos are a food group all their own when you're a 16 year old boy, but he's going to be stoked to find some new favorites.
Just don't ask him to share. You might pull back a nub.
2. Books for Bookworms
The classics, you guys. They're classics for a reason! The reason being, they stand the test of time and enthrall everyone from that newly 16 year old to his dad to his dad's dad and beyond.
Give him a gorgeously-bound copy of a classic sci-fi novel and watch his interest pique. Required reading? Oh yeah, he's got that in the bag.
Check out these classic books your kid is sure to love:
3. Mclaren Senna GTR Lego Set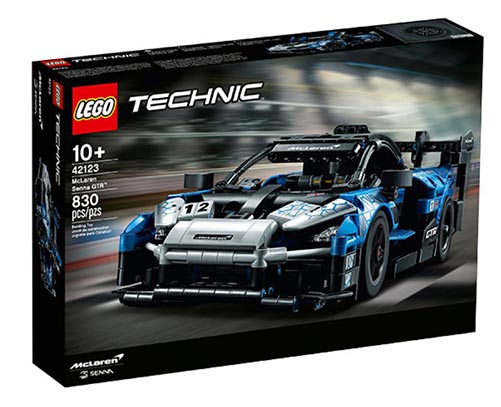 Look, Legos are just always fun. And you never outgrow them! Give him the McLaren Senna GTR Lego set and watch his eyes light up like they did when he was eight.
Only now he's not building childish things, he's making his very own mini racecar! Let's just hope it doesn't give him ideas about his first REAL car, right?
4. Video Game Rug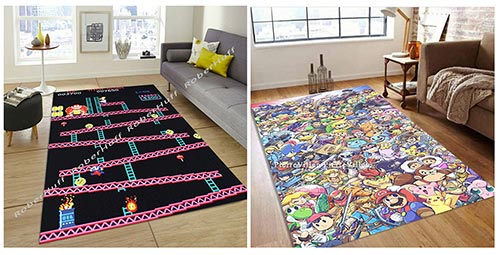 You need a good rug to cushion those size 11 feet, right? Why not give him one that he'll love and will make his room look amazing, too (not to mention, inspire him to clean his room)?
These video game rugs are totally going with him to college, we just know it.
5. Penny Skateboard
Skateboarders get a bad rap, but hey, at least they're outside, soaking up some sun and giving the video games a rest, right?
Show him you love his interests and his talents with one of these penny skateboards. Hey, maybe he'll give you a lesson and YOU can be the cool one for a change, right?
6. Leather Keychain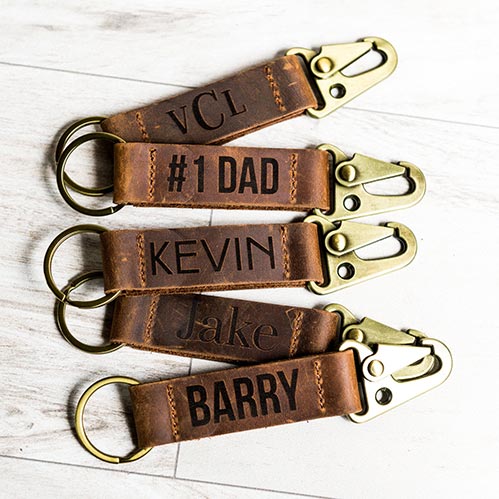 He's starting to drive, as terrifying and horrifying as that fact is. Give in to the horror and make it a little more palatable with one of these handsome leather keychains!
You can personalize it with his name or something a little more private, like #1 Son, First-Born, or Dad's Favorite.
7. Real Swords & Replicas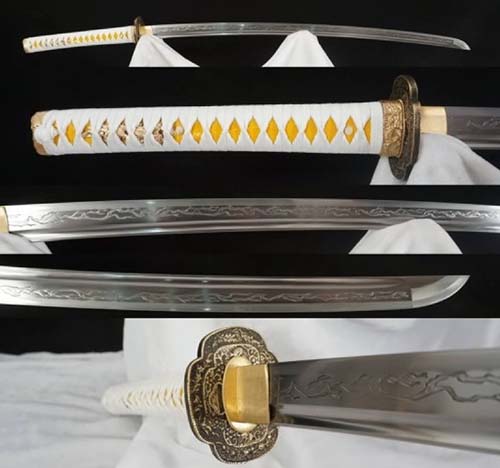 Whether they're a history buff, martial arts fan, or swordsmanship wannabe, these reproduction swords are just too cool! Beautifully handcrafted, they are suited to both display and training purposes. Try to resist buying one for yourself.
8. Quirky Pizza Blanket
I mean, come on, who doesn't want to be enveloped and wrapped in a layer of cheese and sauce, am I right? You know I am!
This pizza throw blanket will make him laugh and after he's done laughing will burrito himself inside, never to be seen again. Well, not never. But probably not before noon tomorrow at the earliest.
Related: 100 Amazing (& Family Friendly) Gag Gifts to Tickle Your Funny Bone
9. Guitar Picks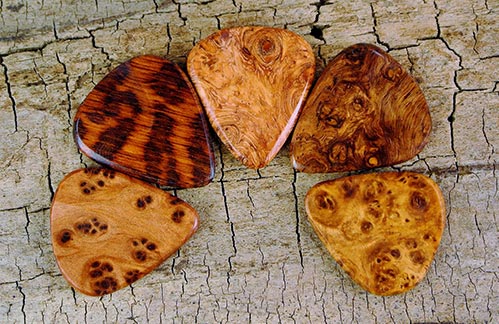 These wooden guitar picks will make him feel like Slash, for sure! They're totally bada$$ and inspire a new garage band (that might fizzle out in 239.2 seconds but whatever).
Who wants boring, lame, plastic picks when you can have these?
No one, that's who.
10. Ultra Thin Wallet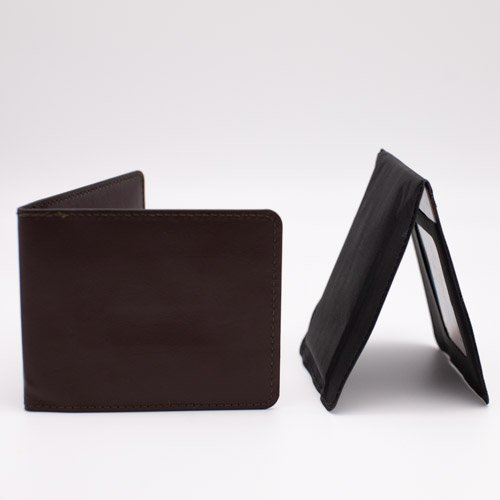 Even the boys are wearing skinny jeans now. You can't have a bulging, bulky wallet! He needs something streamlined and thin, like this one!
He can keep his cash, debit cards, and even that pic of his secret crush, all totally put away and organized, in one spot, all in his back pocket.
16 Year Old Party Ideas
Make sure to check out our full guide to a Sweet 16 party for more coming-of-age party themes and ideas!
A camp out. Sure, they need supervision (we're not saying go drop off a gaggle of sixteen year olds at a campground and peel outta there), but give them their own tent or two. Don't forget the marshmallows for S'mores, because come on, they aren't THAT mature yet!
Their first boy/girl party. Up until now they've probably shunned the opposite sex. Gently remind them they don't have to be enemies (and no one is going to get cooties!)
A movie party. Whether it's at the theater or in your living room, movies are always fun. Supply popcorn, soda, and snacks. Maybe dress as your favorite character and provide prizes for the best costumes!
A drive in movie night. If you're lucky enough to live in a town with a drive in movie theater, you're golden! Simply provide transportation and some snack money. If not, look into renting a projection and have it in your own backyard.
Geocaching. Scavenger hunts are ALWAYS fun! This one puts a spin on the old-fashioned variety by including some nifty new technology.
An escape room. For a flat fee, the birthday girl or boy can bring all their friends and have a blast trying to get out of a confounding puzzle situation!
An ax throwing party. Yup, it's a thing alright! Check your area to see if these are offered, because they're a blast to participate in. I mean, who doesn't want to throw an ax now and again, and who has more angst than teenagers?
A wreck room party. Smashing glass with a bat, all suited up in gear and feeling totally bada$$? What teen DOESN'T want to experience this???
Read Next: 30 Steller 17th Birthday Gift Ideas