To say that an 80th birthday is a milestone is really an understatement. This whopper of a birthday is a huuuuuuge reason to celebrate, and the perfect excuse to give some thoughtful 80th birthday gifts or throw a memorable party.
After all, birthdays mean parties and presents, and we've got some great ideas for both.
Scroll on!
10 Best 80th Birthday Gift Ideas
Our website is supported by our users. We sometimes earn a commission when you click through the affiliate links on our website. See our privacy policy & disclosures for more information.
1. Beautiful Inlay Music Boxes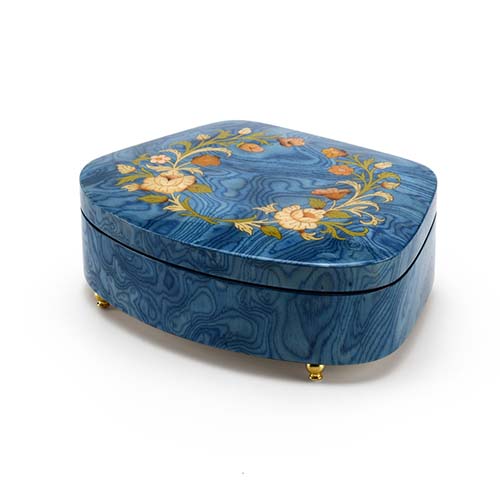 They've had a lifetime to collect all sorts of treasures and keepsakes. That's why a custom music box – which doubles as a jewelry or keepsake box – is the ideal heirloom gift for your beloved 80 year old. Not only are these music boxes gorgeous, but you can also choose any tune you want as the music, making it all the more meaningful.
2. Personalized Birthday Bottle Opener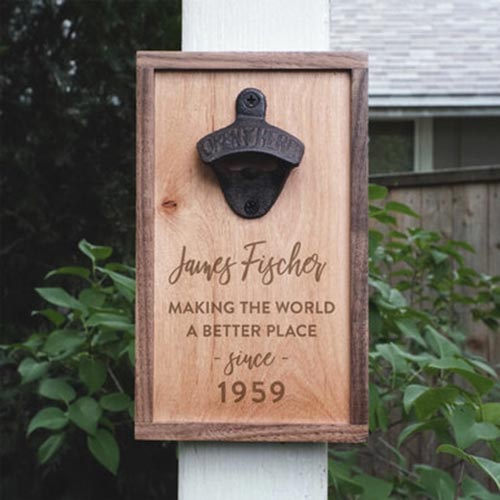 All you need is their name and birthdate and you have an amazing gift that will last forever! This personalized wooden bottle opener is going to look wonderful outside on the patio, near the grill, or inside in the dining room.
No more fiddling through junk drawers looking for the missing bottle opener any longer. This is one bottle opener that will always be right where they mounted it.
3. Commissioned Portrait
Whether you choose to use a photograph of their childhood, their wedding, their family, their dream home, or their fondest memory, a commissioned portrait is one fabulous gift!
It will instantly brighten their home décor and we just know it will stay in the family as an heirloom for generations to come.
4. Plant a Tree in Their Name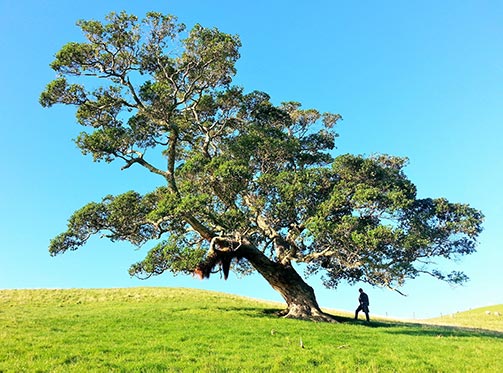 Dedicating a tree is such a wonderful way to honor someone and what they mean to you. If your newly-turned 80 year old really doesn't want anything gift wrapped or purchased, let them know how much you care about them by honoring that wish while also gifting something that helps replenish and take care of the environment.
5. Digital Picture Frame
This digital picture frame is perfect for the doting grandparent or great-grandparent! You can choose all the photos for them as well, by uploading them from your own home whenever you like.
Imagine their surprise and delight when they see a new photograph each week!
6. Custom Bobble Head That Looks Like Them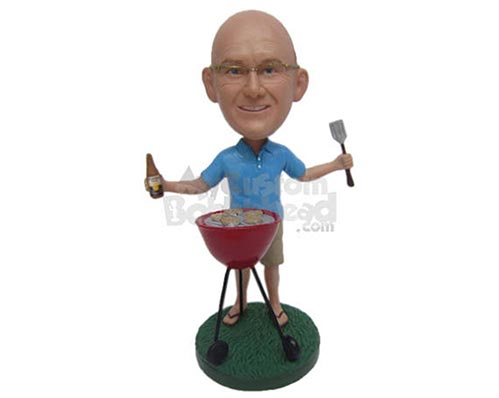 Custom bobbleheads are such a funny and creative way to go when you need a good gift. If he or she is the fun-loving, class clown, who loves pop culture and goofy works of art, look no further than having their likeness made into a one-of-a-kind bobblehead!
Their friends at Bingo are going to be sooooo jelly.
Related: 21 Unique Personalized Gifts for Him
7. Oh Crap Look Who's 80 Embroidered Toilet Paper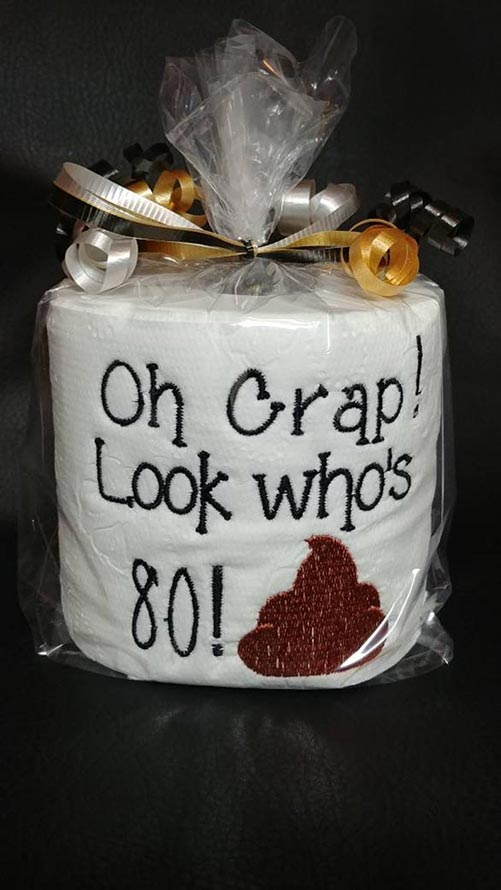 I know, when you were thinking of the flawless gift, the perfect present, the ideal gesture, you weren't thinking embroidered toilet paper.
But you have to admit, it just might be amazing! Imagine their laughter as they proudly display this in their bathroom. They'll definitely get a chuckle out of this one.
8. Photo Memory Box
This beautiful shadowbox is just the thing for displaying all of their favorite trinkets, photographs, and memorabilia from their amazing 80 years of life.
Whether you scour their attic and scrapbooks to fill it up yourself, or gift it them empty and waiting to be filled, is up to you. We just know how happy they'll be to receive it!
9. Custom Collage Family Photo Puzzle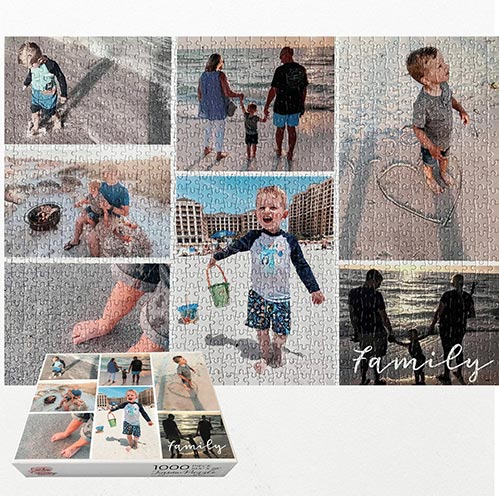 Puzzles are an enjoyable way to spend a lazy weekend or simply to have out on the table to do a little chunk at a time. This stunning personalized collage family photo puzzle will have all their friends burning with envy!
Simply choose a few of your – and their – favorite photographs, upload them and place the order. Then, lickety-split, your one-of-a-kind creation will arrive on the doorstep. It's both a photo gift and a fun activity that they'll enjoy putting together, one piece at a time.
10. Family Tree Canvas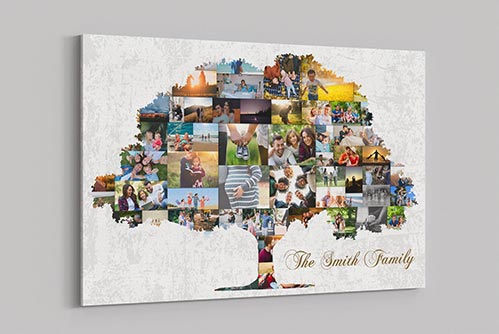 It's hard to keep track sometimes of all the important branches of our family tree, but this pretty family tree canvas boils it all down to the important basics: family and love and memories.
They'll treasure this Personalized Family Tree Photo Art Collage, and we think they'll be looking fondly at it for years and years to come.
10 Best 80th Birthday Gifts for Women
It doesn't matter if she's your aunt, your grandmother, your mom, your sister, your neighbor, or your wife; this woman deserves a party and a FABULOUS gift to celebrate. After all, she's a gift to you…
1. Yarn Heart Personalized Bird Feeder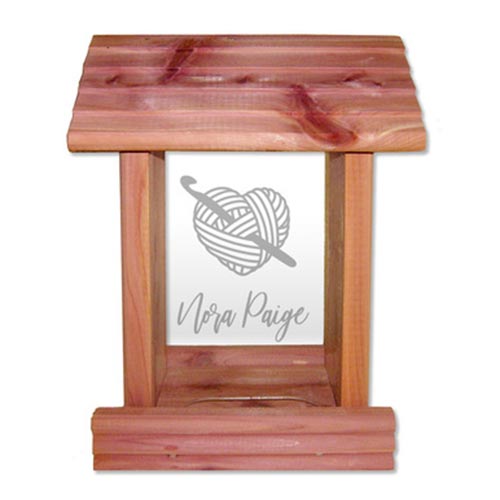 For the knitter or crocheter in your life, this sturdy yet pretty bird feeder will light up her eyes! Personalized with her name (or you could do something like Favorite Gramma, Nonna, Best Sister, etc), she'll love hearing the birds sing as she finishes up her latest knitting project.
Related: 21 Best Gifts for Knitters & Crocheters
2. Monthly Flowers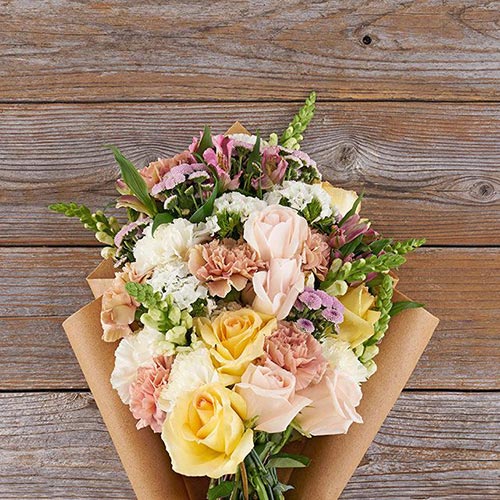 Flowers just brighten up a room, not to mention make it smell divine! A fresh bouquet of professionally put together blooms will make her heart happy: the fact that another will arrive next month and the month after that is just icing on the (very happy 80th birthday) cake!
3. Personalized Birthday Tumbler Mug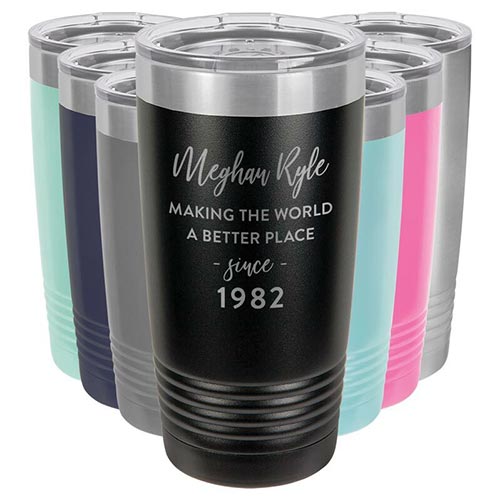 If she's still on-the-go and out-and-about, she'll love one of these insulated and personalized tumblers! It will keep her hot tea or coffee piping warm for hours, or her smoothie or sweet tea nice and cold all day long. Simply choose her favorite color and a sentimental inscription to make it her very own.
4. Hand-Poured Wax-Based Candles with Exotic Scents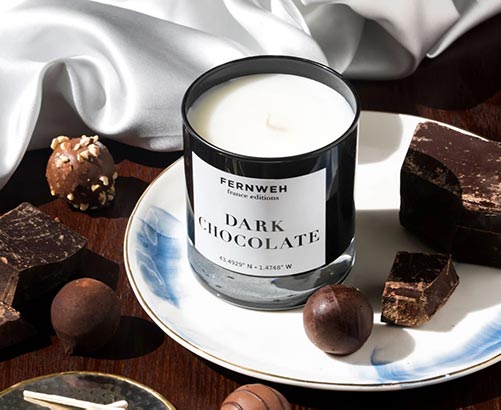 We're betting they didn't have such an amazing selection of choices back in her day! So don't be afraid to go exotic and all-out with these yummy smelling candles. In fact, we think you shouldn't limit yourself to only buying one: at least a couple should "go in cart," don't you agree.
5. Bees Knees Slip-ons with Matching Tote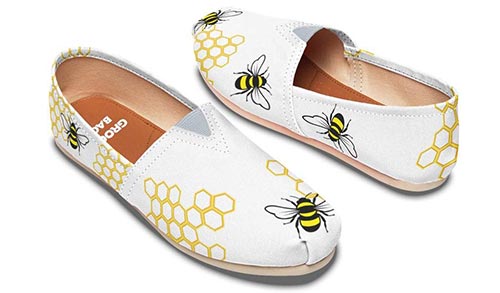 For the gardener, the flower lover, or the honeybee enthusiast, these sweet slip-ons with matching tote are the perfect choice! No pesky shoe laces or Velcro, just cute and comfy slip-ons that she'll love to wear. The white and yellow will really make her a standout!
6. Personalized Family Birthstone Necklace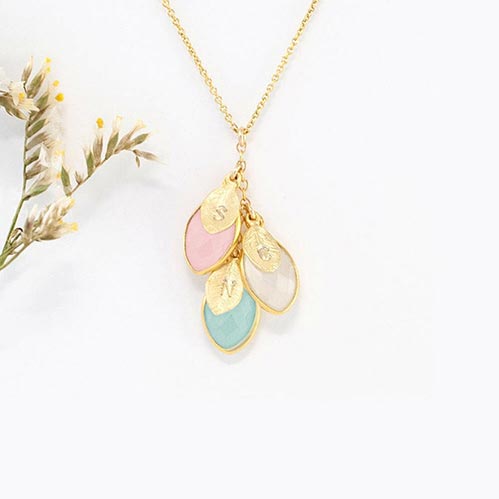 If she loves jewelry almost as much as she loves her kids and grandkids, she'll be over the moon with this pretty and dainty birthstone necklace!
The soft pastel colors will go with just about any outfit, and that's a good thing, because we're positive she's going to be wearing this all day, every day.
7. Floral Embroidery Kit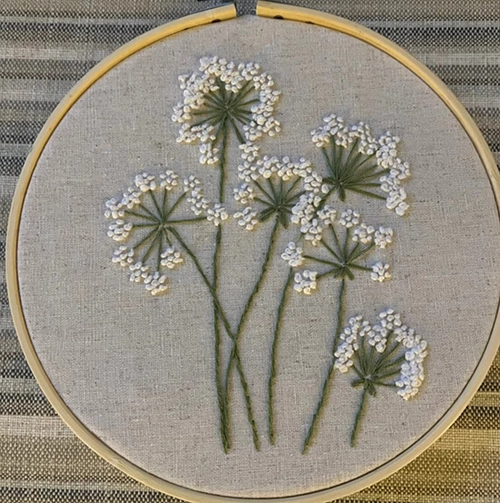 Crossword puzzles are so passé, don't you think? She'd love passing the hours away with this beautiful embroidery kit. Easy enough for beginners, and pretty enough to keep even experts invested, the result is lovely keepsake she can cherish.
8. Personalized Coffee Mug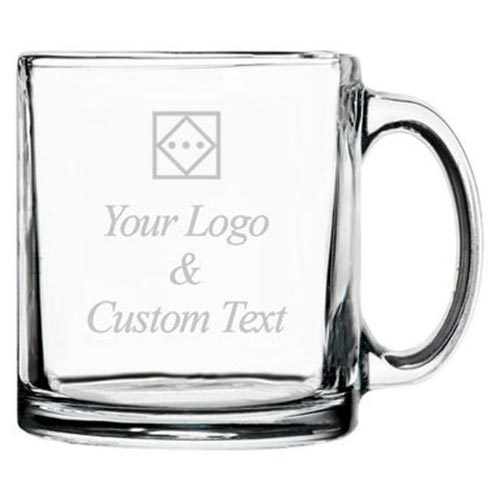 Her morning coffee and afternoon tea has never looked better! This engraved glass mug will be her new favorite and will tell her – literally – how much you care about her. You can have her name put on, or her nickname, or really anything you like.
Related: How to Find Gifts for Elderly Parents
9. Elephant Family Mini Flower Pots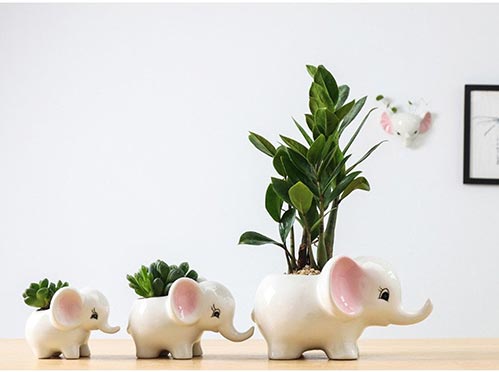 If she's a plant gramma at heart, she'll swoon over these adorable elephant planters! Each one is cuter than the last, and the only hard part is deciding which of her favorite succulents or herbs to plant inside them.
10. Close to Her Heart Personalized Pillow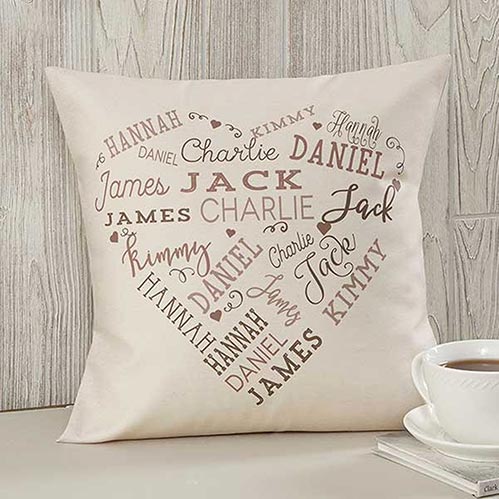 Personalized with the names of all of her loved ones – children, grandchildren, great-grandchildren, or even the family pets – this is sure to be her new favorite pillow!
The muted color palette goes great with any décor and will look wonderful whether tossed on the couch, on her bed, or the window seat.
10 Best 80th Birthday Gifts for Men
When he's turning the big eight zero, he needs something amazing to open at the party! These ten gifts are sure to please. Get the camera ready to capture his reaction!
1. Personalized Golf Crest Bottle Opener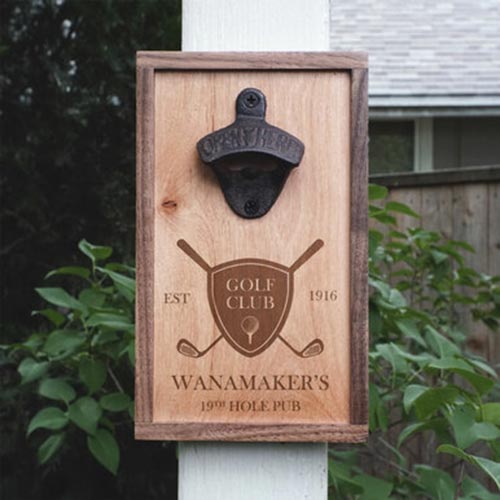 This bottle opener will earn a shout of delight when he sees it! Not only is it durable, weather proof, useful, and looks stunning, it's personalized with his name and birthdate, plus his favorite hobby.
Made in Oregon from real wood and cast iron.
2. Custom Blanket with Their Pet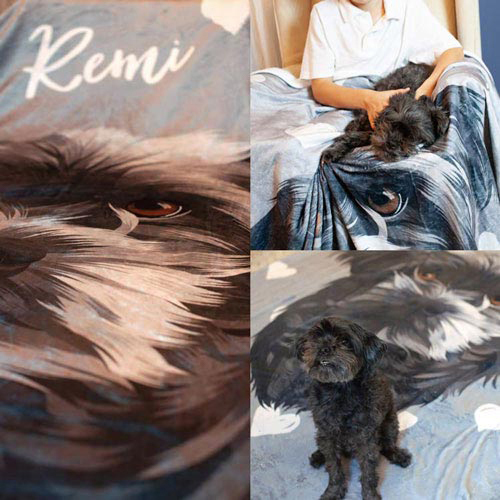 If his favorite pet is only a distant memory now (or even if he isn't!), this custom fur baby throw blanket will be his new obsession. Ward off chilly evenings and brisk mornings with this cozy, soft, and sentimental blanket. They'll even put their name on it!
Related: 50 Warm & Cozy Gifts for the Best Snuggles
3. Engraved Wooden Watch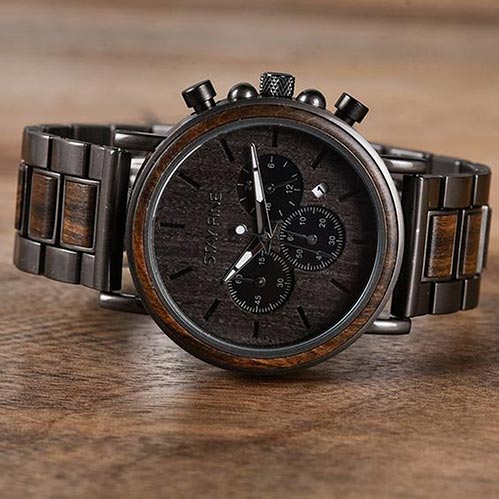 For the suave and debonair gentleman, this gorgeous wooden watch is just the thing to complete his outfit (and impress the ladies)! Exquisitely made, you can even add a sentimental (or silly) inscription. We think this one is a real winner!
4. Personalized Moonshine Barrel Clock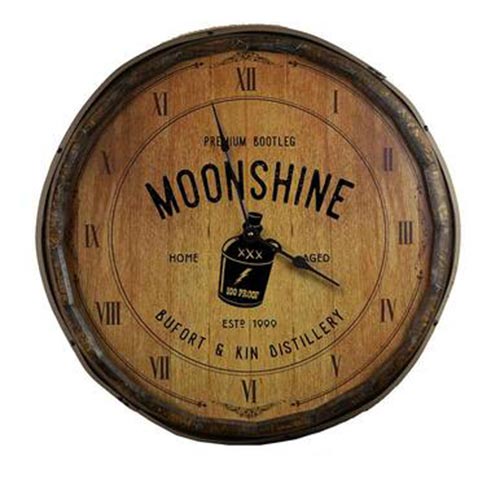 This barrel clock is amazing even before the finishing touch of adding in some personalized engraving! We sure he'll be as enamored with this one-of-a-kind whiskey barrel clock as we are: between the clever and witty wording and the stylish and timeless rustic design, it just ticks every box!
5. Monthly Cigar Club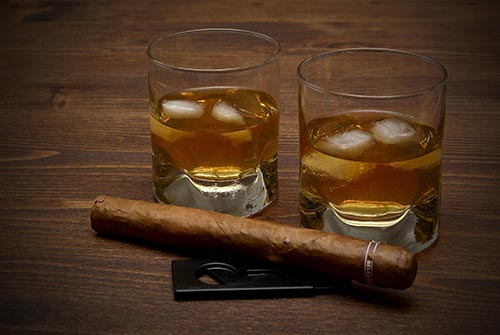 If he appreciates a good cigar now and then, he'll love having his own favorites delivered right to his door in a new, fresh shipment every month. And hey, maybe he'll share… right?
Don't forget to check out our review!
6. Rocking Chair
A comfy chair is just the ticket for those 80 year old bones! This beautiful and unusual rocker isn't your daddy's LazyBoy. It's sophisticated and elegant, yet still totally comfortable and soft.
Rock on, gramps!
7. Personalized Biker Coasters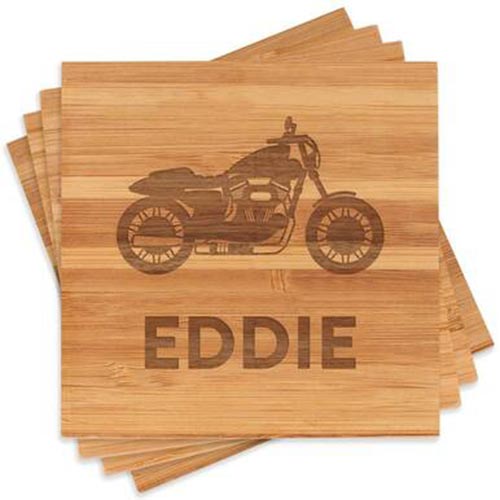 If he was or is a biker at heart, he'll love having somewhere to put his cold frost beverage without leaving those pesky water rings behind! These bamboo coasters (set of 4) are engraved with his name and a picture of his favorite hobby: motorcycles.
8. History By Mail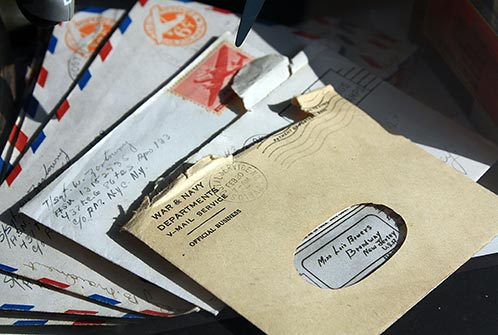 For the history buff, he'll love getting these intriguing little packets each month (or however long you choose to have them delivered). From the stamps to the envelopes to the little known facts and tidbits of history inside, checking the mail has never been so fun!
9. Gardening Comfort Seat
Now he can "putter" and be comfy at the same time! Perfect for gardening and weeding, this comfort seat would also be great to use in the potting shed or the garage for when he's working on cars.
Completely adjustable, he can tailor the height to the exact right spot to pull out those weeds without putting out his back!
More Like This: 40 Best Gifts for Gardeners
10. Personalized Old Fashioned Pocket Knife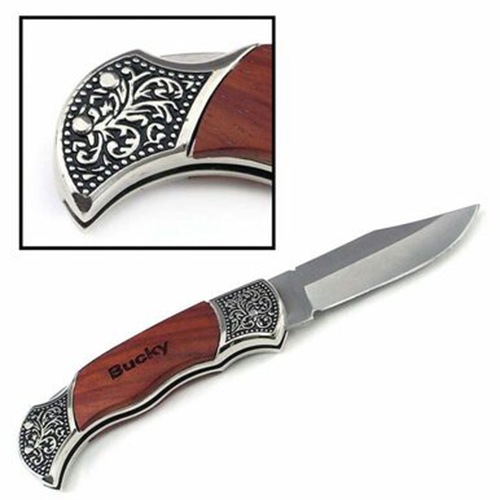 This old-fashioned, yet modern pocket knife is a great gift for the outdoorsman, fisherman, hunter, or whittler! It will come in handy so often, you may find it never leaves his pocket. And you get to personalize it with his name, which is just icing on the cake.
10 Creative 80th Birthday Party Ideas
80s Party! Have guests wear their most outrageous 80s fashions, play Michael Jackson and Whitney Houston, snack on Tang and Pop Rock candy, and have a blast!
Host a Casino Night. Hire a blackjack dealer (or learn how to do it yourself), set up card tables for different games, have fancy cocktails, and gamble with silly things like M&Ms, costume jewelry, or poker chips that can be traded in for prizes at the end of the night.
Have a Chili (or BBQ or Burger or Cake) Off. Each guests brings their most fabulous creation and a panel of judges (including the guest of honor, naturally) will crown a winner.
A Speakeasy Party. Dress like it's the roaring 20s and keep the good time flowin'! Plenty of jazz music in the background is a must.
Read Next: 80th Birthday Wishes