The hottest new gifting trend is the concept of "Five Senses Gifts."
We're going to help you understand exactly what that is and how you can put together some exceptionally thoughtful 5 senses gift ideas for a treasured person in your life.
What Is a 5 Senses Gift?
A five senses gift is one that, in some way, combines all five of the senses. It can prove difficult to find a singular item that captures all five senses at once, so these gifts often involve more than one item.
If you happen to find one gift that appeals to all five senses (we have a few listed below for you), that is wonderful! But if not, a combination of two or more separate gifts or a gift basket is also common.
The goal of five senses gifts is to allow them to involve, use, or appreciate the five senses of touch, sight, smell, taste, and hearing.
Here's a breakdown of how you might think through creating a five senses gift for someone special in your life:
1. Touch
A touch gift would be something that is tactile and pleasant to feel.
Perhaps a cozy blanket or a soft sweater, stuffies, massage tools and accessories, lotions, or things of that nature.
2. Sight
Include visually appealing items as a gift for the sense of sight. This might be a photo album or picture frame, or perhaps you put together a scrapbook documenting your favorite times together.
Other ideas might include framed or canvas art, a picturesque calendar, a coffee table book depicting their favorite things, or a trek to someplace with a breathtaking view.
3. Smell
Here, you're looking for sensory gifts that engage the sense of smell. Popular items would include a bouquet of fresh flowers, scented candles, essential oils, perfume, or bath and body products.
Alternative ideas could be a fun scratch-and-sniff book, a romantic letter scented with your perfume or cologne, or a smelly gag gift.
4. Taste
This one is easy: Give them something to eat! Incorporate something delicious in your five senses gift to satisfy their sense of taste.
Consider a gift certificate to a favorite restaurant or a night on the town together with five courses from five different locations.
Bake some brownies or cookies, cook a meal, take a cooking or wine tasting class together, or simply give a bottle of wine, box of chocolates, or a bag of their favorite coffee beans.
5. Hearing
Choose a gift that has a sound element to it. This might include a personalized playlist, a music box, wind chimes, instruments, or concert tickets.
Hearing may be one of the most difficult of the five senses to include, but that's why we're here to help.
Now that you understand the basic principle and have some examples of a five senses gift in mind, let's get to the actual gift ideas!
Our gift experts have curated 50 gift ideas that cater to each and every sense. We're sure the suggestions below will help you find the perfect way to surprise and delight an exceptional someone in your life.
3 Gifts for All 5 Senses
Let's start out with some clever gift ideas that naturally incorporate all five of the senses. These next level gifts present a perfect combination of the five senses.
Our website is supported by our users. We sometimes earn a commission when you click through the affiliate links on our website. See our privacy policy & disclosures for more information.
1. Gift an Experience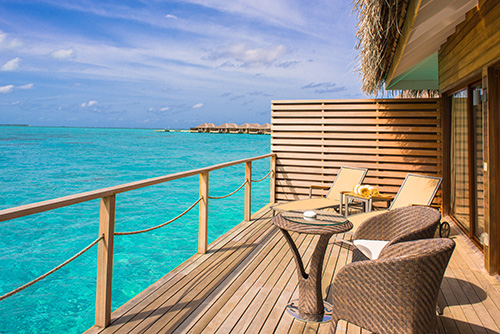 SENSE: Sight/Taste/Smell/Sound/Touch
There is no way they won't use all five senses in this adventure of a lifetime! If you don't like the word adventure, how about relax? Unwind? Recoup? The sky's the limit with an experience gift from Giftory.
Think about it: The feel of the warm sand beneath their feet (touch). The scent of crisp, cool mountain air (smell). The flavors of their favorite foreign cuisine (taste). The beauty of the sunset over a glistening, ocean bay (sight). The joyous music sounding from a local festival (hearing).
The possibilities are endless and diverse depending on where you decide to roam.
2. The Adventure Challenge Book for Couples, Families, Friends, or Solo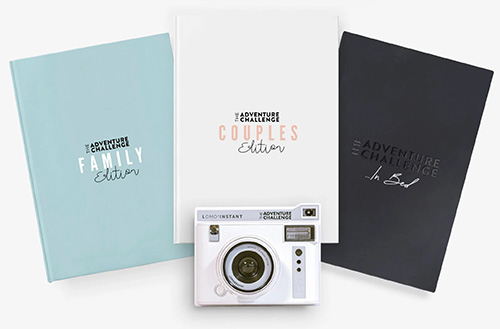 SENSE: Sight/Taste/Smell/Sound/Touch
Challenge all five senses with the adventure challenge book! It's perfect for any and all ages, groups, couples, and even those flying solo. This neat book will be responsible for many, many incredible memories you make with your loved ones.
3. DIY with Lovely 5 Senses Gift Tags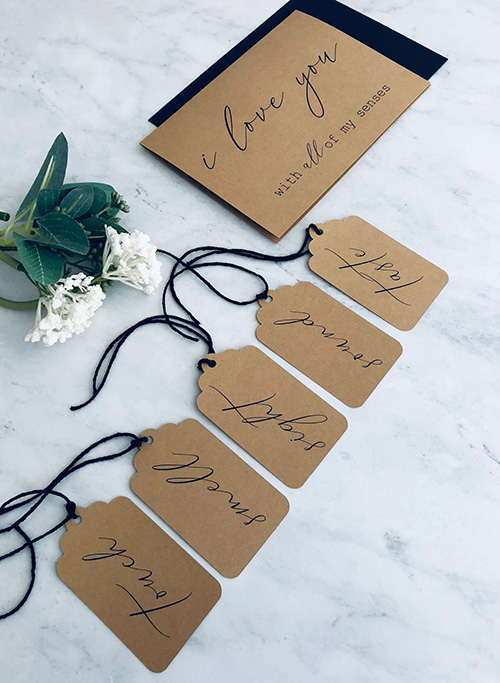 SENSE: Sight/Taste/Smell/Sound/Touch
These sweet gift tags are perfect for wrapping up your own personally curated collection of thoughtful presents! The sophisticated black and gold is so lovely and really stands out from your run-of-the-mill gift tags.
This isn't so much the gift itself (for that, see below), but rather a great way to provide a thematic sense of harmony to your different gifts.
Best 5 Senses Gift Ideas
These ideas prominently feature one or more of the five senses and are among the most popular sensory gifts that people love to receive.
4. Hygge Cozy Gift Box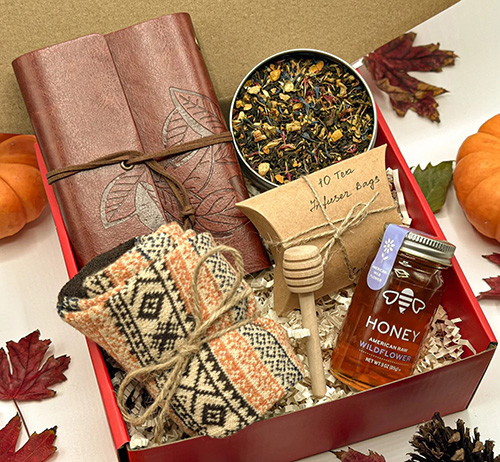 SENSE: touch/smell/taste
This Hygge cozy gift box set is so gorgeous, yet it's not overtly feminine so it's a great choice for any gender. The recipient will feel like they're being wrapped in a warm embrace!
5. Coffee Subscription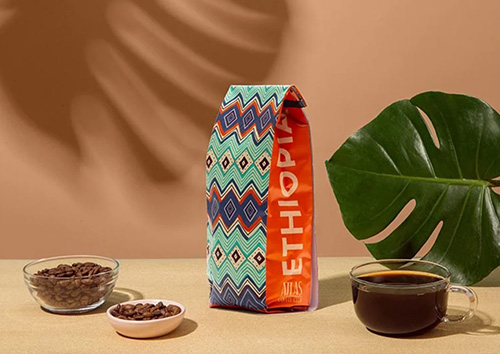 SENSE: Smell/Taste
Is there much better than the smell of freshly brewed coffee? Only the taste! This coffee subscription will feel like a veritable life saver to the lucky recipient.
They'll receive regular deliveries of roasts from various growers around the world to keep their palate (and their nose!) entertained and happy.
6. Travel Prints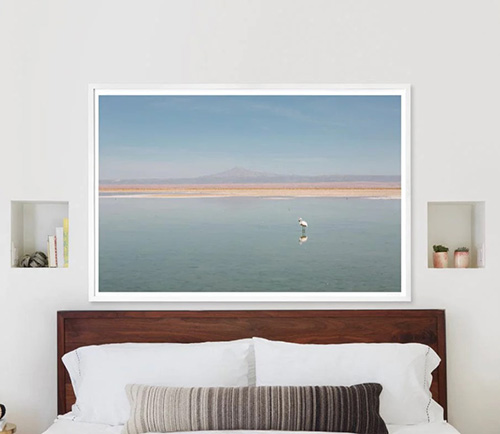 SENSE: Sight
These travel prints are a gorgeous bit of wall art for your friend! These are an especially great gift idea if your recipient (like many of us) suffers from wanderlust.
They'll transform a boring, dull wall into a travel lover's paradise. Inspiration and art all in one!
Related: Best Gifts for Travelers
7. Long Distance Lamps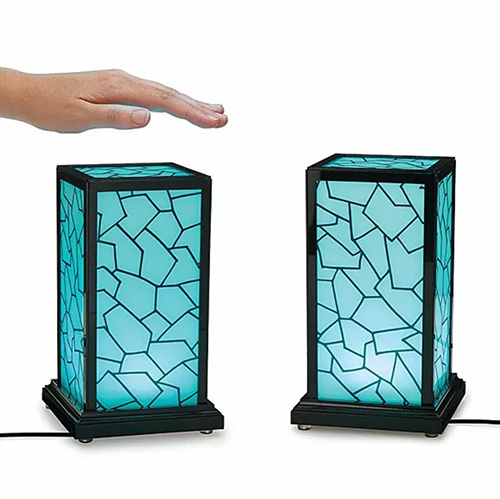 SENSE: Touch/Sight
Missing your best friend? Maybe your spouse is deployed or traveling a lot? Then this long-distance touch lamp is going to make both of you feel all the feels!
Let them know when they are in your thoughts and heart with this truly thoughtful gift.
For more long-distance gift ideas, check out this article!
8. Charcuterie Gift Basket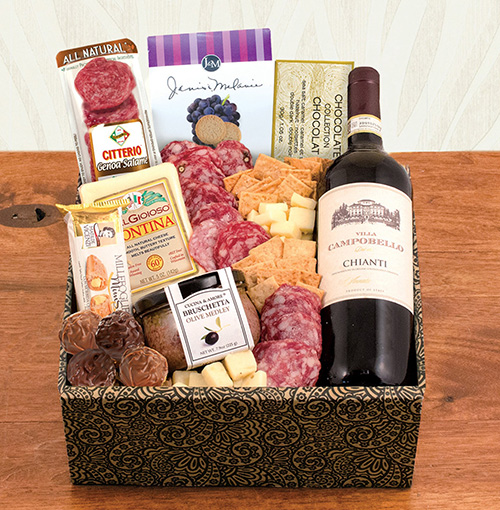 SENSE: Taste
This charcuterie gift basket is such a treat — literally! An ideal gift for your favorite foodie, they will love noshing their way through this delectable basket.
It's stuffed to the brim with savory bruschetta, cured meats and cheeses, and all sorts of other goodies that will tickle their taste buds.
9. Digital Picture Frame
SENSE: Sight
The perfect gift for a family member you miss and love, this digital picture frame is magic!
You can easily and quickly upload, change, and add to the photographs in this wonderful frame from anywhere, anytime using the skylight email address connected to it.
10. Planet Lollipops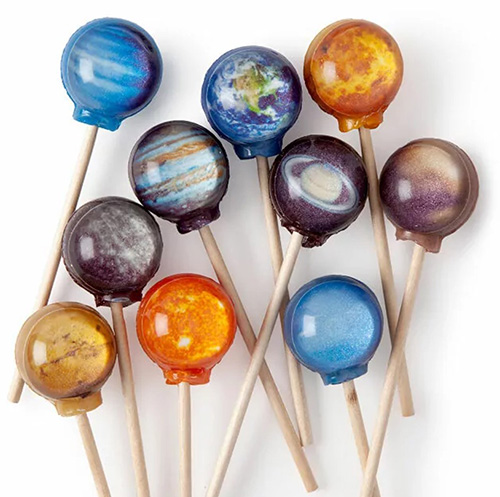 SENSE: Sight/Taste
Almost too gorgeous to eat, these planet lollipops are a treat for both your sight and your taste buds! Great for children and adults alike, they're a lovely work of art that taste as great as they look.
11. Custom Pet Photo Car Air Freshener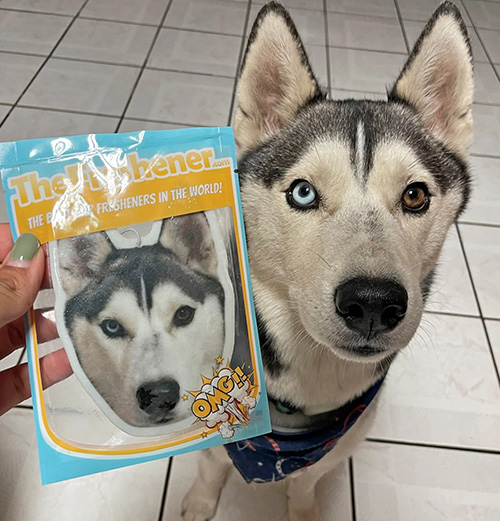 SENSE: Smell/Sight
My poor pup gets carsick, but I'd still like to have him with me on road trips! Now I can (and so can you), with these utterly adorable custom pet photo car air fresheners.
Sense of smell gifts come in lots of fun options, but these have to be one of our favorites.
12. Scentsory Scented Putty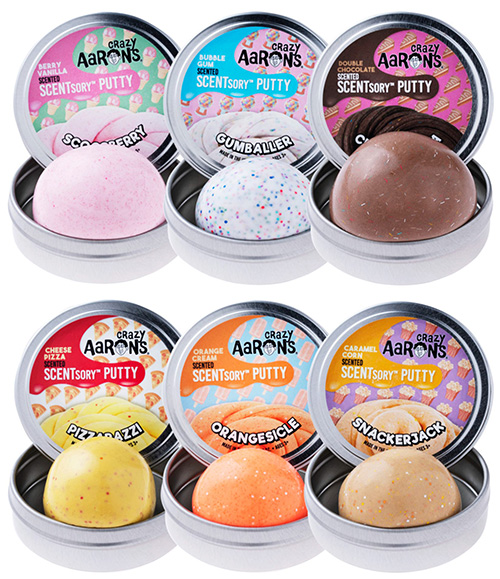 SENSE: smell/touch
For a small, unique gift idea that is still meaningful, get some of these Scentsory scented putties!
Fun to play around with, shape, mold, and sniff. Great for people who struggle with jitters, hyperactivity, or just need something to do with their hands.
13. Digital Alarm Clock with Sleep Sounds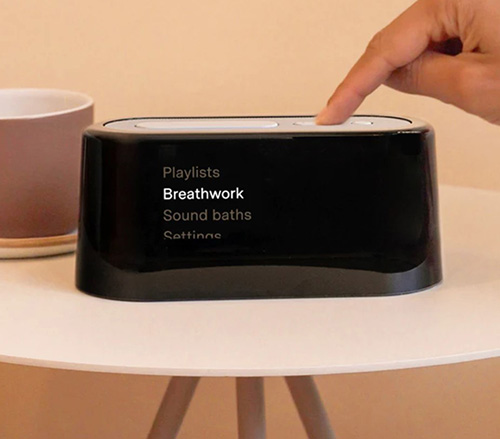 SENSE: sound/sight
This digital alarm clock with sleep sounds is also a white noise machine! Awesome for traveling (motels can be so noisy!) and equally great for napping, these make the best gifts.
I love mine and wouldn't trade it for the world!
14. Romantic Date Night Dinner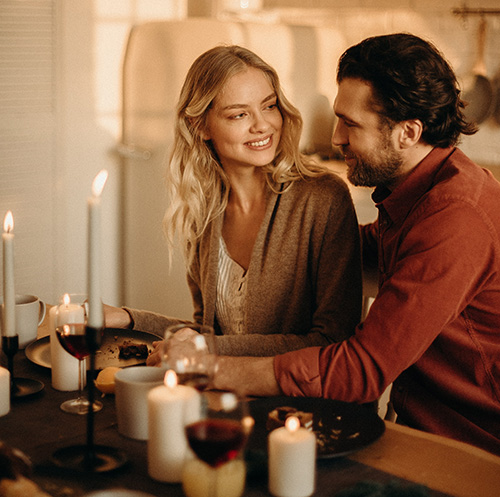 SENSE: Taste
As a romantic gift idea, take your sweetie pie out to their favorite restaurant for a night full of flavor, spice, and foodie passion!
A romantic date night doesn't need a special occasion — a boring Tuesday night can be just the ticket.
15. Plush Glasses Holder
SENSE: Sight/Touch
Help her keep her eyeglasses or sunglasses scratch free with this fun and super plush glasses holder.
Perfect for her nightstand at home, next to her favorite reading chair, or on her desk at work. All of her coworkers will want their own. All her coworkers will want their own!
16. Gourmet Chocolate Dipped Strawberries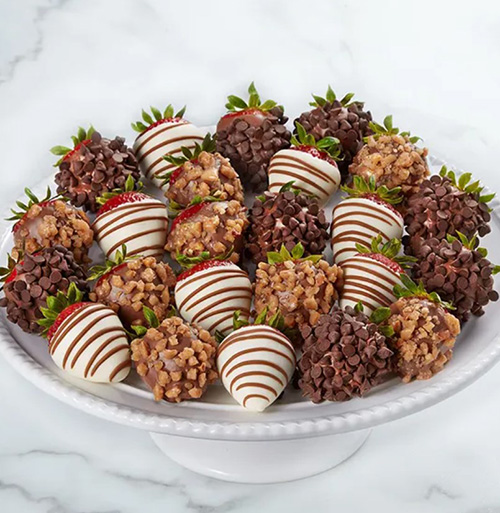 SENSE: Taste/Sight
Yummy! These chocolate dipped strawberries will first feed their eyeballs, and then their mouths and tummies. Super decadent and totally gourmet. These would even be a great treat for a romantic date night dessert!
17. Birth Month Flower Necklace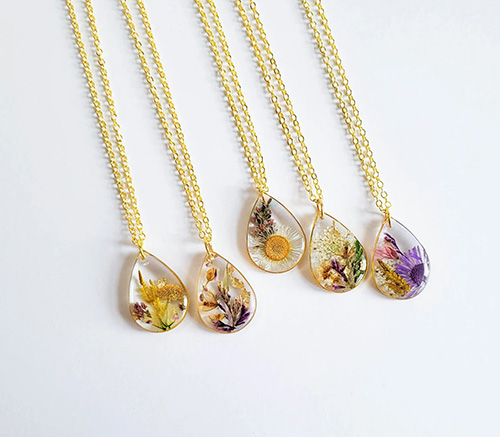 SENSE: Sight
Have her birth flower preserved in the form of a beautiful, dainty necklace. It's sure to be her favorite new piece of jewelry and will go with all of her outfits.
Everything from a casual tee and jeans to a little black cocktail dress.
Related: Beautiful Flower Gift Ideas
18. Vintage Candy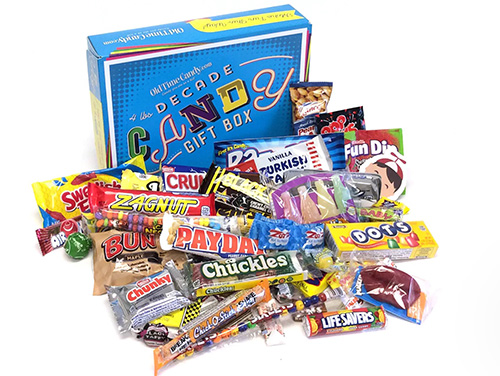 SENSE: Taste/Sight
It's just the style of this candy that is vintage, not the expiration date! We don't want to be poisoning anyone…
This yummy treat will delight candy lovers or those with a sweet tooth, and you'll be the reining king or queen of gift giving with this one.
19. Movie Tickets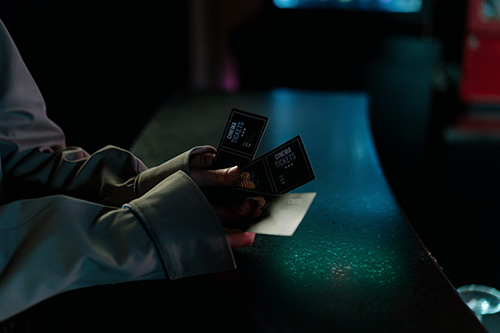 Sense: Sight/Hearing
Going to the cinema never goes out of fashion!
Movie tickets for your double-date partners, neighbors, pastor, or teacher are always much appreciated, and are a great idea for a sense of sight gift.
20. Handwritten Love Note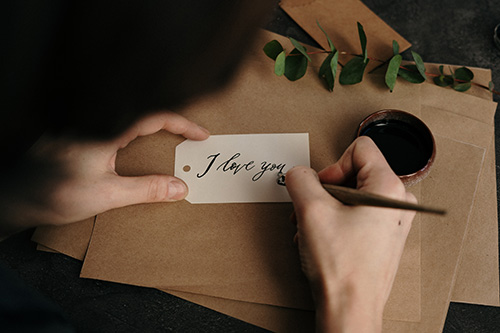 SENSE: touch/sight/smell
Express your love in a handwritten letter! Include sweet things like previous date night tickets, flowers, perfume, a lipstick kiss, or other special tokens to make it extra romantic.
You'll get "brownie points" for this one for sure!
5 Senses Sight Gift Ideas
Now let's take a look at 5 senses gift ideas for each individual sense. First up: appealing to their sense of sight.
21. Light Up Galaxy Rose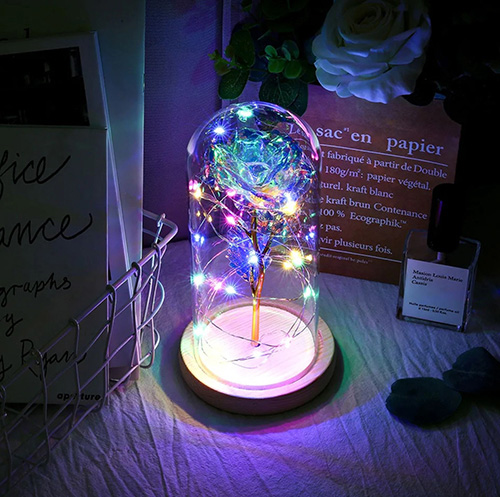 If she's "extra," she'll love this galaxy rose! It lights up her room the same way she lights up your life. Also great for those preteen daughters.
Give her the fairy tale present she's always dreamed of.
22. Confetti High-Fives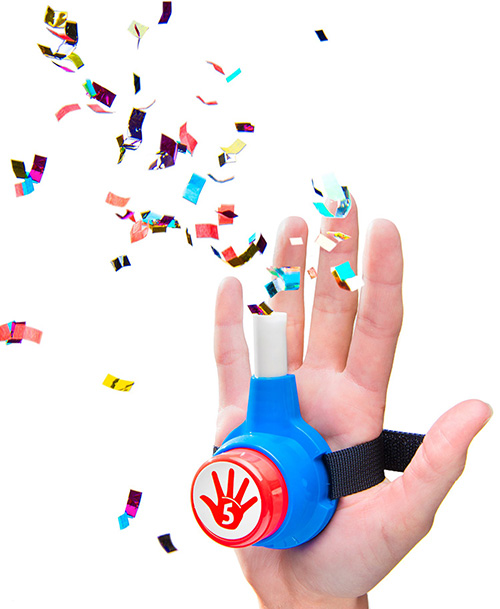 Got a jokester in your life? Then they'll love this confetti high-five! You can always get out the vacuum later…
The little bit of mess is worth the delightful sight!
23. Cactus Tea Light Candles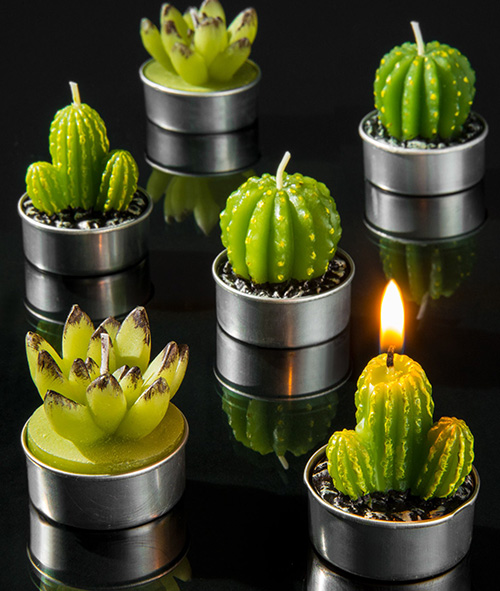 This cactus tea light candle looks just like the cutest ever succulent plant! We are completely enamored with these and want the whole collection.
24. Professional Portrait Painting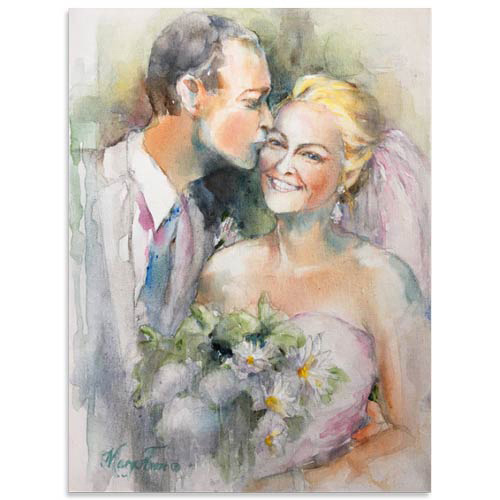 Turn their favorite photograph into something regal and professional! They'll love gracing their wall with a well done painting like this one.
Artist Mary Ann does an incredible job capturing the spirit and charm of her subjects in beautiful watercolors. So pretty and sophisticated!
25. Personalized Front Door Decor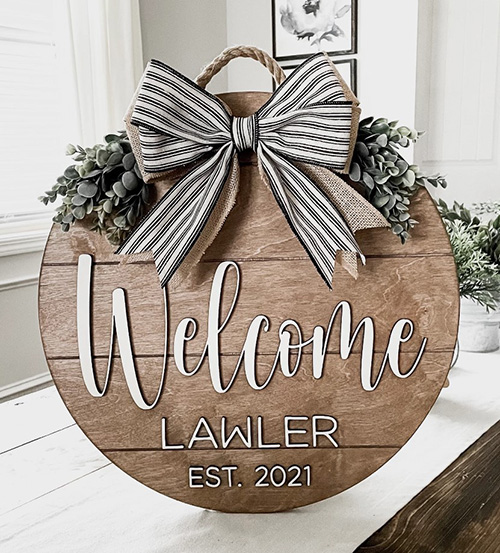 A great housewarming or anniversary gift, this personalized front door decor turns the entryway into something magical and delightful!
So pretty and easy to hang, it's a simple yet effective way to transform a front porch.
5 Senses Gift Ideas — Taste
Food is the gateway to the heart for many. So if you want to truly impress someone, give a gift that engages the sense of taste.
26. World's Hottest Chocolate Bar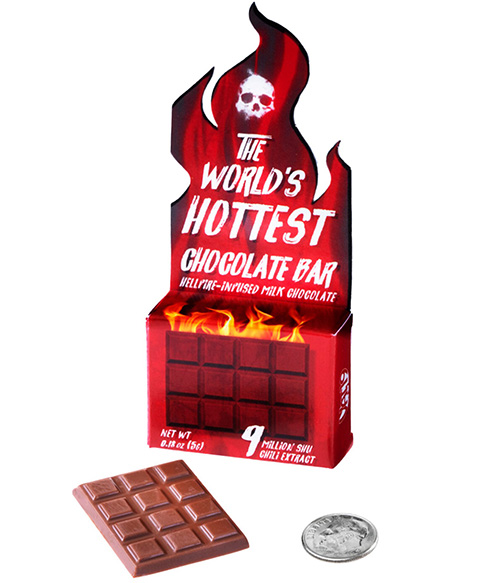 Super spicy chocolate? Well, don't mind if we do! This is labeled the World's Hottest Chocolate for a reason — it will slap you back! Great for chocoholics and spice-aholics alike.
27. Frozen Slushy Mix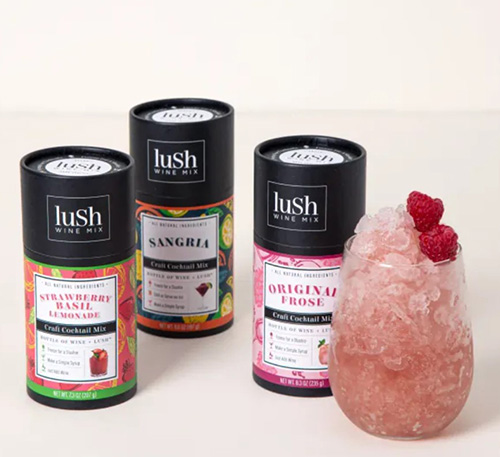 A long, dry summer calls for some delicious frozen slushy mixes like these ones! It's a small gift, but one that will definitely be appreciated and keep their taste buds happy. Great for sipping poolside (or for pretending you're poolside).
28. Luxury Honey
It's the bee's knees! This luxury honey is out of this world tasty and is great for everything from drizzling over crostini, to swirling in your tea. Pair with a delightful loose leaf for an extra special gift combo.
29. Date Night Cooking Class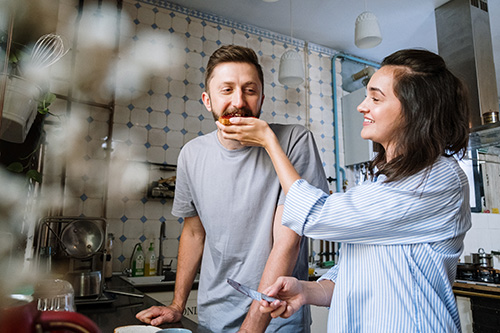 Give the gift of a date night cooking class! This is definitely one of our favorite gift ideas, and is perfect for all occasions (like, the occasion being you want to learn to cook).
The two of you can have fun learning together, brushing up on your perhaps rusty skills, and spending time together while tasting all of your creations along the way. It's a win-win!
30. Monthly Chocolate Subscription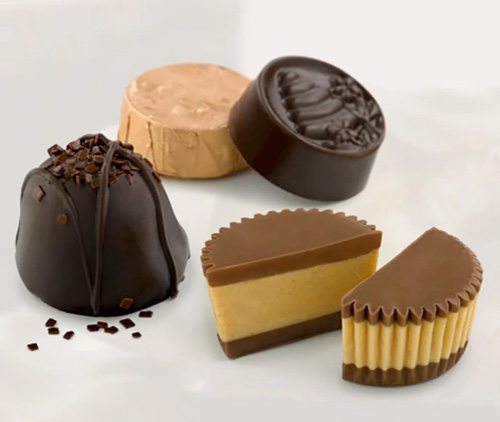 If he/she's a chocolate person (and who isn't?) then this monthly subscription with their favorite vice is going to be a huge hit! Spoil them with a monthly delivery of deliciousness.
So many varieties to experience and delight in, they won't be able to get enough.
31. Linzer Heart Cookies
Is it Valentine's Day? Galentine's Day? A random Thursday but you know they're always jonesin' for some cookies? Then get thee to this site and whip up some Linzer hearts!
They'll love the time and thoughtfulness that goes into these.
Some items you will need:
32. Delicious Ice Cream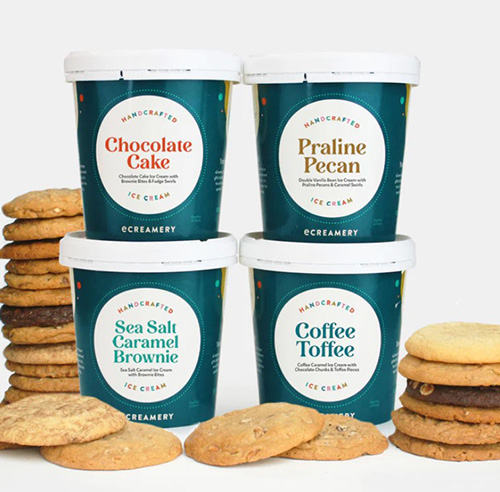 A great birthday gift idea, this delicious ice cream will be a huge hit! For the frozen treat lover in your life, a freezer full of the sweetest creams (all packaged with cute custom sayings from you) is a wonderful present.
33. Herbal Tea Bags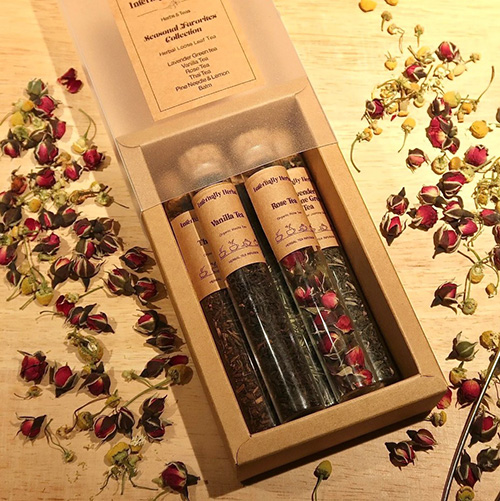 Sip on some soothing herbal tea and feel your stress melting away! Stress? What stress? Add some local honey or a cute mug and you have yourself a winning combination.
Or learn how to make your own here!
5 Senses Sound Gift Ideas
Sound conveys something that resonates deep in our souls. Here are some 5 senses gift ideas that involve sound and the sense of hearing.
34. Custom QR Code Playlist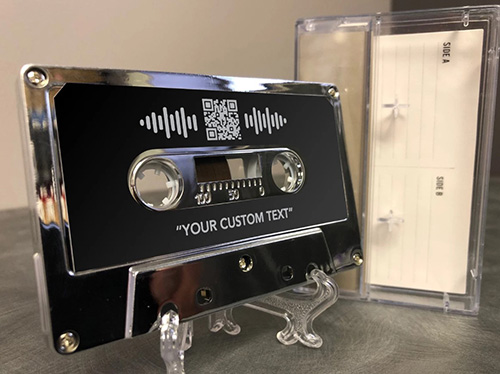 Put your favorite songs in this custom QR code playlist! You can rock out together, or fall asleep listening to something soothing and soft. The possibilities for this thoughtful gift are endless.
35. Singing Meditation Bowls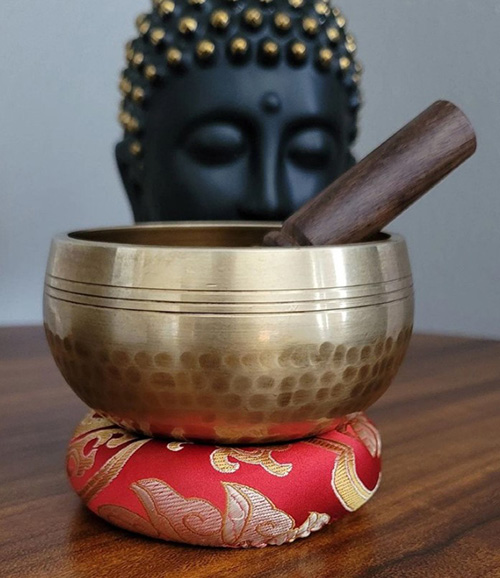 When my son was in the first grade, his teacher would use a singing meditation bowl like this to get the kiddos to calm down.
He liked it so much, he asked for his own for Christmas that year! This one is just as pleasant to look at as it is to ring and listen to.
36. Anker Bluetooth Speaker
This bluetooth speaker is great for those of us who love to listen to music when cooking, hanging out in the backyard, or like to listen to audiobooks while cleaning!
It's even waterproof, so no worries having it poolside or at the lake!
37. Large Bird Windchimes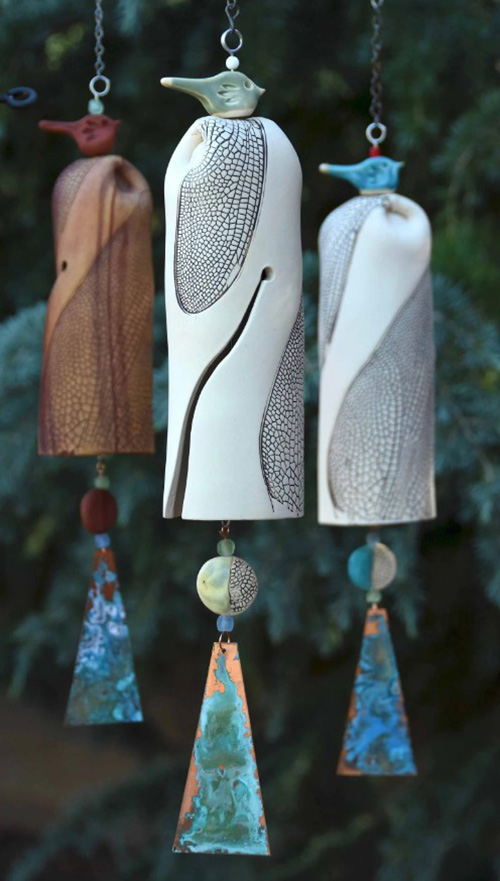 So utterly charming! These large bird windchimes are just endlessly cute and will transform your back porch into a place you never want to leave. Great for housewarming parties too!
38. Vintage Style Vinyl Record Player
It looks vintage, but it's high tech alright! This adorable vinyl record player will get all the compliments at your next party. Turn off the TV, get rid of your phone, and play some tunes instead!
5 Senses Gift Ideas — Smell
The right aroma can whet our appetites, soothe our worries, or send us back in time to rich, deeply nostalgic memories. Here are some ideas for the sense of smell.
39. Stone Essential Oil Diffuser
This stone, essential oil diffuser will make your home feel and smell like a spa! Totally decadent but also practical, this is aromatherapy that will make you smile.
Don't forget to grab some oils to pair with it! Here are some great ones!
40. Natural Lemongrass Bath Bombs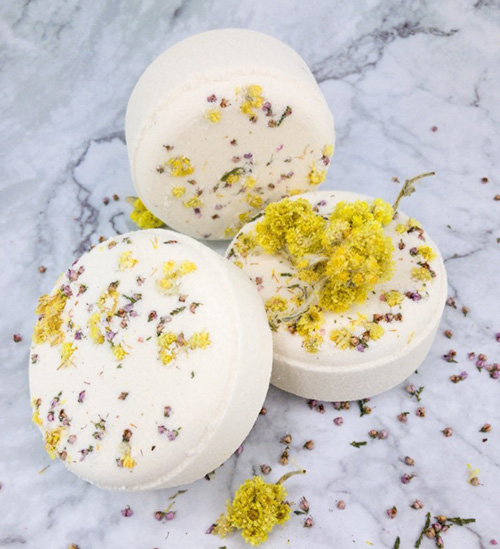 Using yummy, natural ingredients, these lemongrass bath bombs will make them feel like they're being pampered and oh-so spoiled!
Time to stay in that tub until they get all pruny — we won't tell, and we're sure you won't either.
41. Classic Red Roses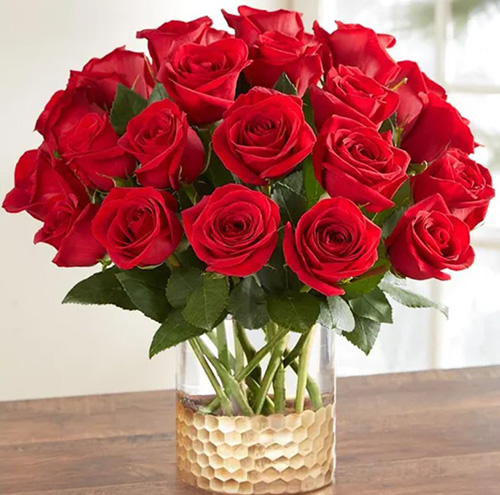 If it's your anniversary (or even if not), a bouquet of classic red roses is the way to go! And think of all those rose petals…you could do so much with them!
Once they've finished enjoying the lovely blossoms, they can be dried, made into tea, boiled to make fragrant rosewater, and so much more. The possibilities are endless.
42. Shower Steamer Trays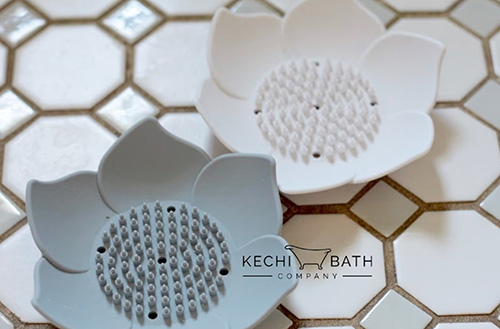 Love a great shower steamer, but hate when they get all mushy and stuck to the shower floor? These adorable shower steamer trays are here to help! These can also double as a soap dish, so they're a win-win.
Want to include some great steamers to go along with? Look no further than these shower steamers.
43. Scented Tree Ornaments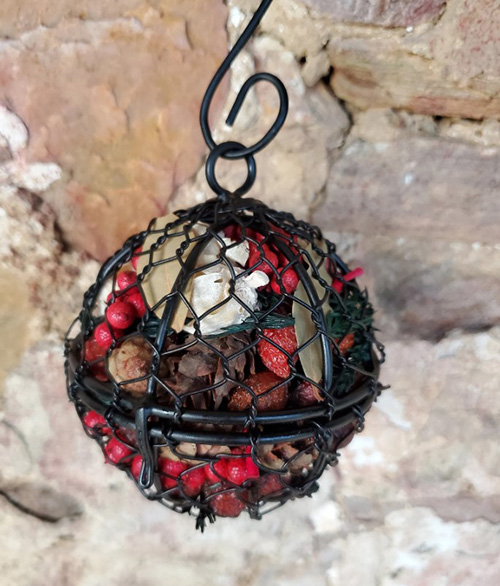 For the holiday season, these scented tree ornaments are just so sweet!
You'll love giving them as gifts almost as much as the recipient loves hanging them on their tree each and every year. Too precious.
Related: Christmas Gifts that Start with S
5 Senses Touch Gift Ideas
What we feel is most immediate to us. Here are some thoughtful ideas to include for physical sense of touch gifts.
44. Organic Massage Oil
For the softest and most healing of touches, you can't go wrong with a lovely massage with some luxurious, organic massage oil! Such a treat for the person who deserves to be pampered.
45. Traditional Heavyweight Merino Wool Blanket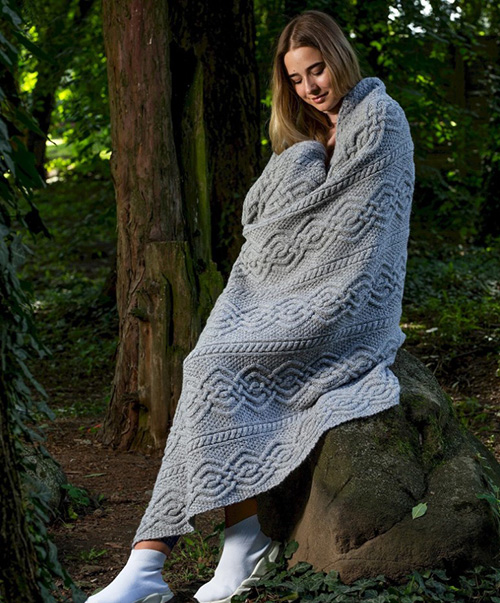 Is she always chilled? She'll adore this traditional heavyweight Merino wool blanket! If you're lucky, she'll share during movie nights.
Related: Warm & Cozy Gift Ideas
46. Squishy Gummy Bear Light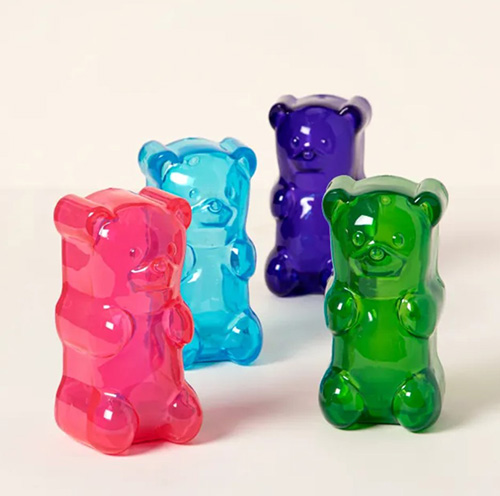 For the young-at-heart, this squishy gummy bear light will fulfill their dreams! So cute and silly, it will move to the front of the pack of their favorite toys and knick-knacks.
47. Weighted Sleep Mask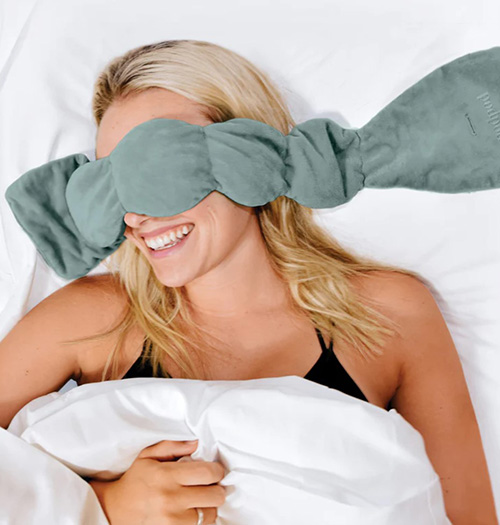 Keep dreaming, baby! This weighted sleep mask will send them off to dreamland in no time flat, and leave them there longer than without it.
Nothing beats the gift of a great night's sleep, so they'll love you for it.
48. Bedside Touch Lamp
The last time I went to a high-end resort, my favorite part was the charging station built into the nightstand lamp!
This bedside touch lamp means they never have to reach under the bed (where the monsters live) to find that dang extension cord/charger/block.
49. Bubble Wrap Tissues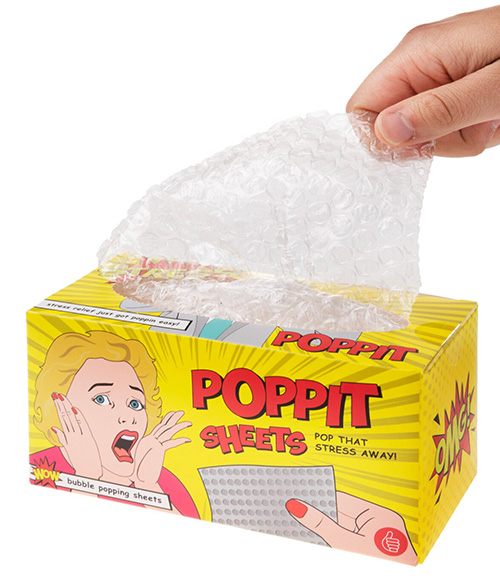 Let them entertain themselves with bubble wrap! You know they'll want to! This fun and silly bubble wrap tissue box is a great gift for anyone with stress they need to release.
50. Couples Touch Bracelet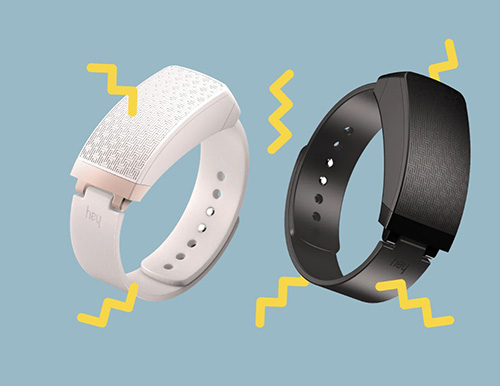 How do you let your significant other know when you're thinking of them without blowing up their phone at work?
With these super cool and romantic couples touch bracelets, of course! Such a sweet and thoughtful way to show you care.
Read Next: Best Gifts That Everyone Wants