If you're going to send someone a "just because" gift, you want to make sure it carries with it the gratitude and sentiment you're intending.
There's nothing sweeter than receiving the perfect gift out of the blue for no apparent reason… unless it's YOU doing the gifting! After all, "tis better to give than to receive."
Brighten someone's day when they're feeling down. Send a thank you gesture for someone who is always there for you. Overflow with a sudden burst of kindness. These things can really lift both of your spirits!
When you have someone in mind, it's good to be prepared for those opportunities with a fitting, thoughtful, and beautiful gift. Let us help you out with these 50 'Just Because' Gifts & quotes that are sure to fit the bill.
Reasons to Give Someone a Gift
There's thousands, really! But here's a few common ones.
You might want to give a "just because" gift because someone you know…
moved or is moving
watered your lawn and plants while you were away
is always pulling your trash to the curb because you forget (it's okay, we all do)
delivers your mail (more reliably than the postman)
made you soup when you were sick
shared their DVD of Dirty Dancing with you
was sweet to your child
took care of your aging mother…
The list goes on and on. Oh, and you might want to give your special someone a gift because…
What is a "Just Because" Gift?
A "just because" gift is one that surprises the recipient! It's a present that will make them smile and light up because it's not their birthday or any other holiday. It's something you give "just because."
Is It Weird to Give Someone a Gift for No Reason?
Say it isn't so! Gifts are a whole love language, don't you know? They make people feel appreciated and loved and valued. There's never a time where those things aren't appropriate (within reason of course!).
Best "Just Because" Gifts & Quotes
Our website is supported by our users. We sometimes earn a commission when you click through the affiliate links on our website. See our privacy policy & disclosures for more information.
1. Custom "Best. Ever." Tumbler for Friends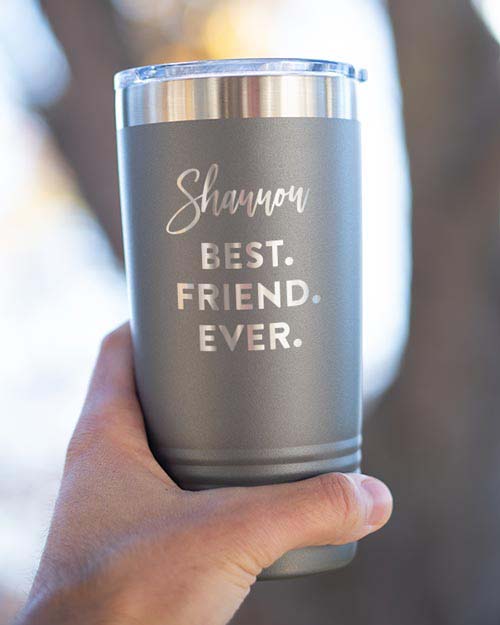 These tumblers are the best gift for anyone in your life! Who doesn't want to stay hydrated? Available in bright, cheery colors and customizable to say just the right thing, they keep drinks hot or cold for hours upon hours.
Stick some tea bags inside, or some honey sticks, and you've got a gift that will warm up someone's day.
2. DIY Little Box of Sunshine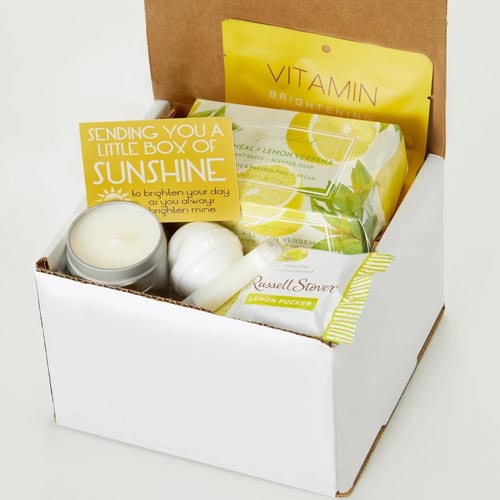 Fill up a cute yellow box or basket with yellow items they will love for a little box of sunshine!
Here are some ideas to get you started —
Yellow Keychains
Candy (Lemonheads, Laffy Taffy, Butterfinger, etc.)
Lays Classic Chips
Yellow Nail Polish
3. You Are My Favorite Person to Text 138 Times a Day "Just Because" Card
This funny card lets them know just how attached you are to them! When you've got a friend, spouse, or family member who cheerfully answers every ping, gif, and meme you send, you're blessed beyond measure.
They'll adore hearing from you in a handwritten card for a change.
4. 100 Things I Love About You
This sweet journal leaves no doubt just how much and why you love them! Fill it out and watch a smile come to their face as they turn each page. A sentimental gift for your spouse or anyone who makes your life better just by being in it. It's a keeper, and will be proudly displayed on their coffee table for a long time.
5. Custom Floral Cutting Board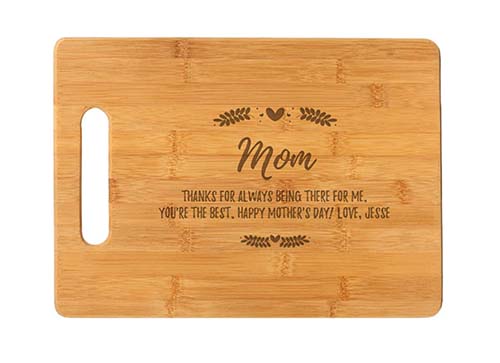 This custom floral cutting board is too cute for words! You can customize it to make it say your feelings perfectly — whether they're silly and witty or sentimental and sappy. They'll love having this in the kitchen because it really comes in handy. For everything from slicing cheese to chopping an apple to dicing onions, or they can use it as a little charcuterie board for one.
6. Create Your Own Reel Viewer
How clever is this? This adorable and oh-so nostalgic reel viewer would be delightful enough on its own, but once your friend peeks inside they'll see photographs of you and them. So cool. If you and your buddy are children of the 80s, this is simply a must-have. It's a no-brainer!
7. Gourmet Wine Gift Box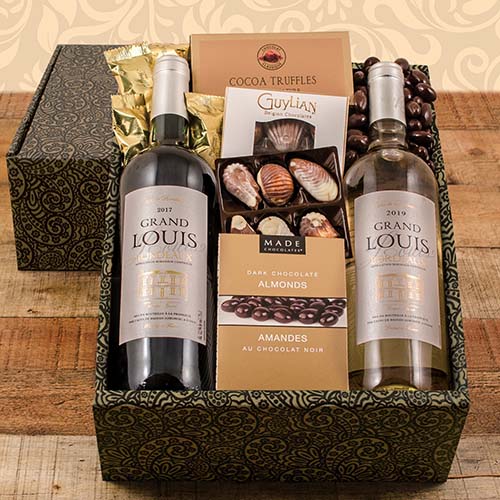 Oo-la-la! This gourmet wine and chocolate gift box has two gorgeous and yummy bottles of French wine, and a delightful assortment of chocolate. It will really make someone feel special and loved.
8. "We'll be friends forever…"
"We'll be friends forever, won't we, Pooh?" asked Piglet.
"Even longer," Pooh answered.
9. Clean Their Home
Let them relax on the couch while you take the stress of a dirty home off their shoulders. Or better yet, sneak into their house while they're at work and surprise them! You can even leave a crock pot meal behind when you go. That way they come home to a sparkling house and a homemade meal.
10. Pocket Hug Keepsake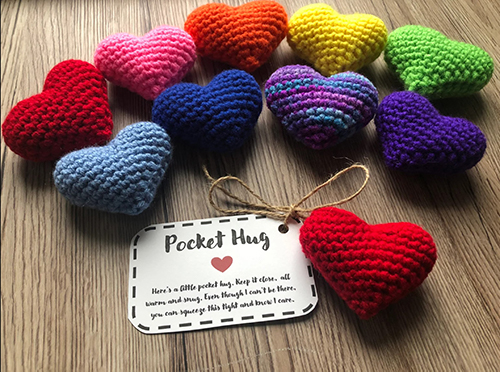 How cute are these little pocket "hugs?" It's a wonderful feeling to have something like this on-hand, that whenever you need a little pick-me-up, a little smile — just pull it out of your pocket or purse and give it a squeeze.
Whoever gave it to you will come to mind, and that sense of love and belonging will surround you.
11. Personalized Leather Journal
For the writer, doodler or list maker in your life — banish their old yellow notepad and get them this: a fabulous and personalized leather journal! Even if all they do is write out grocery lists or To-Do notes, they'll love jotting it all down in this pretty journal.
Who knows? Maybe they'll finally write that Great American Novel they've been dreaming about!
12. Personalized Family Mug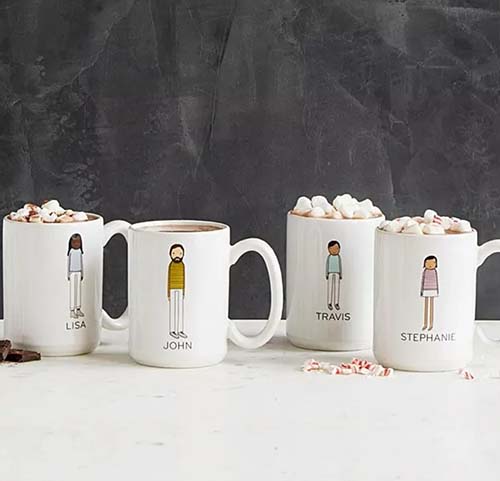 These cute mugs simply must be bought for each member of the family! Everyone gets their own personalized mug — so fun. Plus, Mom will know exactly who left theirs on the coffee table yet again… These mugs are so adorable they'll find themselves using them all the time.
13. "We may not see each other very often, but trust me, you're still my favorite"
A handwritten card is, quite frankly, even better than a gift. You can grab your favorite pen and jot down all the reasons why you love this person. Include some quotes, some memories, maybe even a photograph or a gift card, and they'll have something to smile about all day long.
14. Forever Rose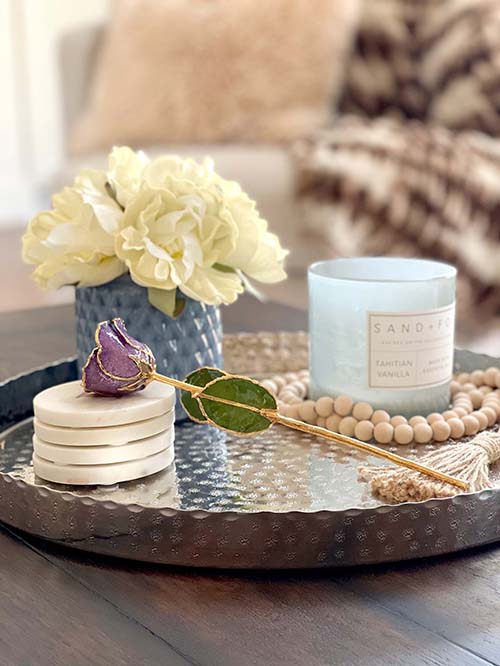 These Forever Roses are totally unique, incredibly gorgeous, and will make the recipient feel like a million dollars. They'll sparkle and light up the whole room. The best part is, they won't wilt and die like regular roses, but will last for a lifetime. Such a sweet gift for someone who is truly special.
15. Bake Them Some Sweets
Bake them their favorite sweets (or something new) to let them know how much they mean to you. You know what they say: the way to someone's heart is through their stomach! Go with cookies, brownies, cinnamon rolls, or a pie (seriously, I'm getting hungry). Or if they love savory more than sweet, consider popcorn, croissants, compound butters, or homemade crackers.
Here are some delicious recipes we love —
16. Beautiful Flowers
There's a reason why having flowers delivered is such a popular thing to do! How can anyone be grumpy when they have a giant bouquet of colorful blooms on their desk or table? Be sure to choose their favorite kind and color, and don't forget to include a little note.
17. "There's nothing better…."
"There's nothing better than a friend. Unless it's a friend with chocolate."
18. Giving Bear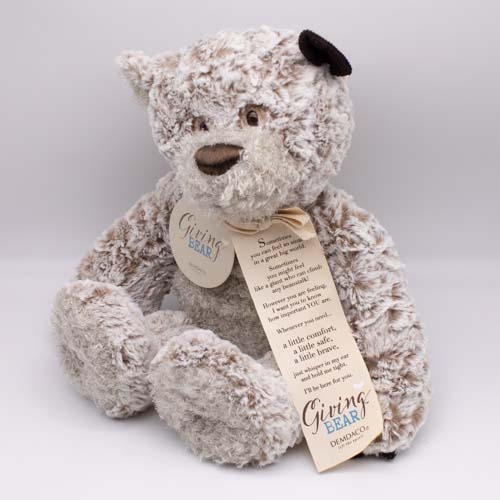 This giving bear isn't just for the little ones in your life! Even adults will love snuggling this silky soft bear, with his corduroy ears and fluffy tummy. A portion of the cost of this bear goes to Children's Mercy Hospital, so you are not only making your friend's day with a gift, but also helping children in need.
19. Set Up a Romantic Scavenger Hunt
If it's your significant other you're wanting to do a "just because" gift for, then why not plan out a romantic scavenger hunt? He or she will feel ultra-special and loved when you go to all the effort of plotting, planning, and implementing this fun hunt.
AND you get to spend all that time together, so both of you benefit! Don't forget a prize at the end (maybe it's you — wink-wink).
20. Custom Message Cookies
Look at these cute shortbread cookies with a custom message from you! We're delighted with these yummy concoctions and think your friend will be as well. They're almost too adorable to eat, but the smell of butter and sugar will likely melt their resolve.
21. Take Them Out On a Surprise Vacation
Whether you plan it yourself, or use Tinggly's service, take your friend or loved one out on a surprise vacation to make memories together! You can go as big as you like with this, or keep it small like "kidnapping" them for a picnic lunch or quick overnight getaway. The key is the surprise.
P.S. Make sure to clear it with their boss beforehand so you don't end up vacationing alone.
22. "If you have one true friend…."
"If you have one true friend, you have more than your share." — Thomas Fuller
23. Snack Subscription
Who doesn't love a good snacky-snack? Sometimes we're so obsessed with healthy eating that our cupboards are bare of the good stuff.
Enter in this great snack subscription. Each month your friend will receive the greatest selection of munchies we've ever come across. They'll get to find new favorites and rediscover old ones and, if you're lucky, they'll share!
24. Surprise Them With a Sweet Meal
Whether it be from Favor, Uber Eats, Doordash or you make it yourself — surprise your special one with a sweet meal. It doesn't have to take a lot of time or planning, but it really shows you value them. And the rumblies in their tumbly.
25. For All You've Done Bottle Opener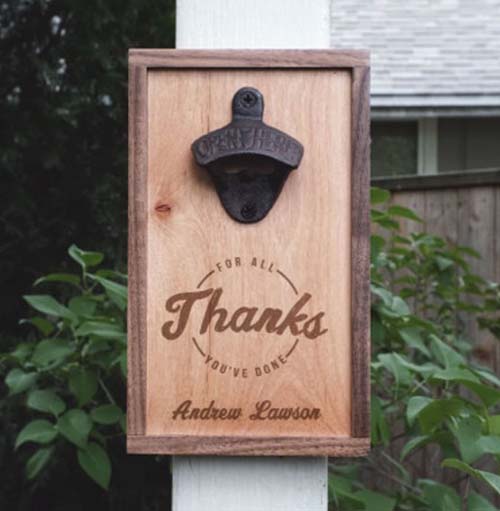 Thank them in a practical way with this great bottle opener! They'll love never misplacing the bottle opener again because it's securely fastened to the wall or porch. You can customize this wooden sign however you like: with their name, logo, a special date, or a message.
Just Because Gifts for Her
26. Your Journey Prayer Bracelet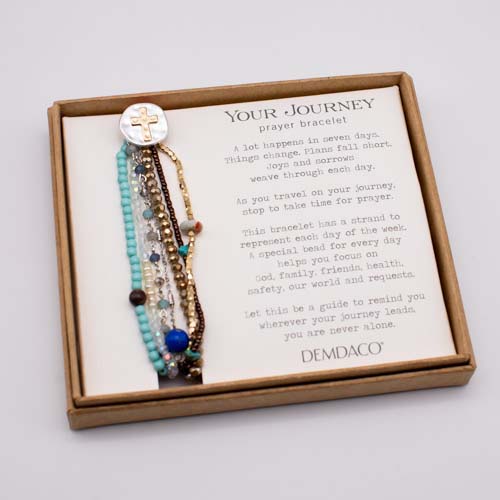 This pretty prayer bead bracelet is just the thing for someone who has been having a hard day, week, or year! Each time she wears it — which may be daily — she'll think of both you and her God.
The seven strands represent the days of the week, along with God, family, friends, health, safety, our world and special requests. For your spiritual friend, this one is perfect!
27. Tote & Carry Apollo Fanny Pack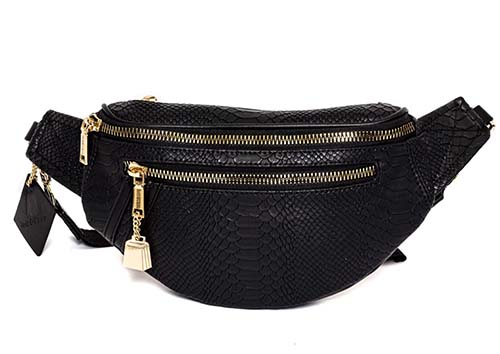 Fanny packs are back in style and we are here for them! Who wants a bulky purse that is constantly slipping off their shoulders and is so easy to misplace or snatch? This luxurious fanny pack is totally stylish and will go with any outfit. The size is perfect for carrying all of her essentials and keeping them organized too.
Related: Gifts for Women that Want Nothing
28. Lovebox Spinning Heart Messenger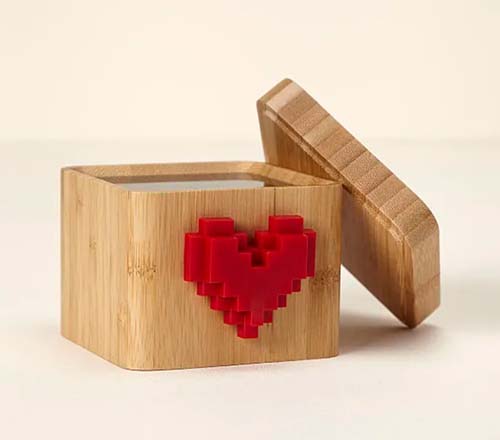 This uber clever and modern take on the old fashioned love letter is so cute! When you send a new message, the happy red heart spins and spins, telling them to open it and see what you've sent! We love this modern invention. Great for sons and daughters as they leave the nest, a spouse who is on the road a lot, or your best friend who moved away.
29. Love & Hugs Relaxation Box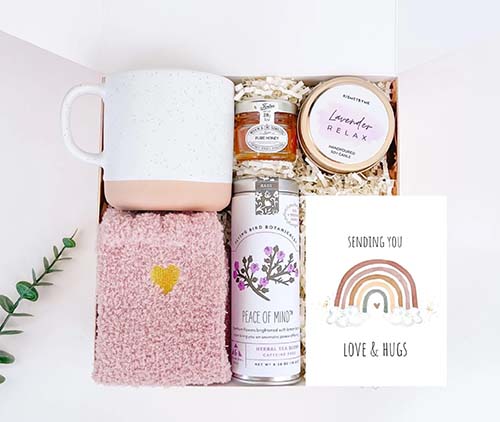 If she's feeling under the weather or just plain stressed and exhausted by life, then this love and hugs relaxation box will bring on all the feels! She'll love sipping some flavorful tea in a bubble bath and feeling her cares all melting away thanks to you and your thoughtfulness.
30. Just Because Ice Cream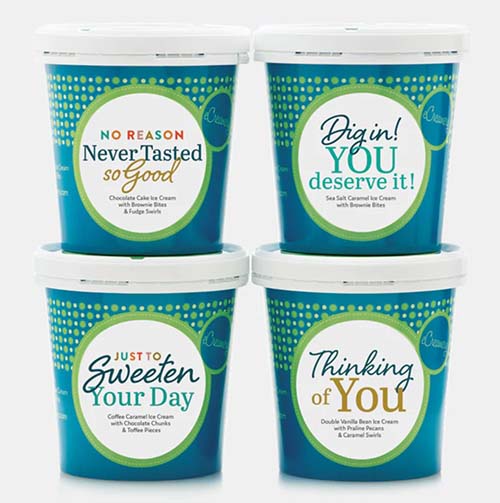 For the ice cream lover, have we got a gift for you! She'll love digging into each one of these delicious and decadent flavored concoctions: Chocolate Cake, Sea Salted Brownie, Praline Pecan, and Coffee Toffee. So yummy.
Just Because Gifts for Him
31. Silver Snake Ring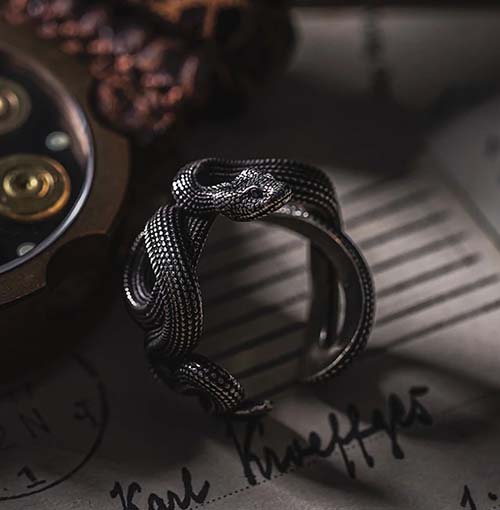 This silver snake ring will make him feel like a million bucks! It's totally masculine, even a little bit bada$$ we might say. The perfect accessory for that tough guy or animal lover, it's modeled after the Mangshan pit viper. He's going to get so many compliments and questions when he wears this.
32. Cigar Club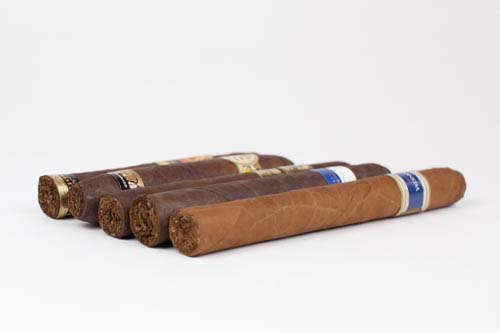 Make him feel pampered and posh with a cigar club subscription! They're not just for lighting when a baby is born, you know. These cigars are made to be enjoyed whenever he likes. He can find new favorite blends that he'd never find in a store, all shipped straight to him each month. What a great gift!
33. Made-to-Order Song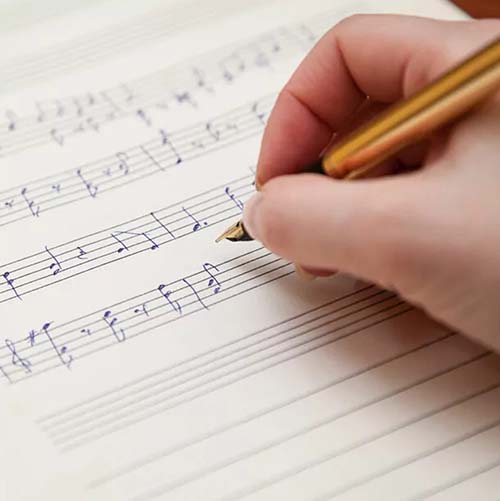 Simply supply artist David Morgan with some memories, stories and milestones, and he will do the rest! What is the rest, you may ask? A completely unique, made to order, personalized song for your man. Even the staunchest and most manly of men might get a little choked up over this one.
34. Personalized Whiskey Distillery Barrel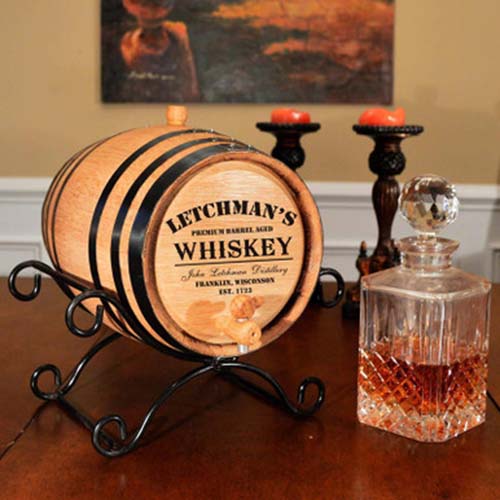 It would be handsome enough already, but once you add in the personalization, you have a whiskey distillery barrel of the next level! He'll love proudly displaying this and talking about it (and using it!) when he has friends over. A really cool gift that we're pretty sure will blow his mind.
35. Hand Grenade Ice Mold
While we're on the topic of tasty drinks: why don't you make it "explosively" cold with a 3D hand-grenade ice cube mold? Just one cube should do the trick. And it looks so cool!
Related: Thoughtful Gifts for Men
Bonus: Gifts on a Budget
Check out these budget friendly gift options for when things are maybe a little tight in the ol'e wallet!
Personalized Wine Bottle Opener
Etch a favorite quote, special date, or an "I love you" message onto this stainless steel wine bottle opener accessory multitool. This is a stellar wine-themed "just because" gift that will be remembered and treasured always. Well worth it. (Available here)
Therapeutic Bath Bombs
Fun, moisturizing, handcrafted bath bombs for pure relaxation. The perfect treat for the perfect end to a long and beautiful day. Filled with a fizzing and non-staining colors.
Related: 50 More "Just Because" Gifts
Just Hanging Out Tea Infuser
If you have a friend who loves tea, and if you like to "hang out" together drinking aforementioned tea, maybe a couple of these creative tea infusers will be the perfect "just because" gift.
Related: Best Gifts for Tea Lovers
Essential Oil Diffuser
Everyone seems to be getting into the essential oil diffusing game. This is one of those things that a special person in your life will probably want, but won't always get around to getting one themselves. But once they have it, they'll wonder how they ever lived without it! (Available here)
More "Just Because" Quotes
36. "Just because the storm is raging, doesn't mean a beautiful rainbow isn't coming."
37. "Just because your path is different, doesn't mean you're lost!"
38. "Friendship is another word for love."
39. "Anything is possible when you have the right people to support you." — Misty Copeland
40. "A sweet friendship restores the soul." — Proverbs 27:9
41. "After all, I can't complain. I have my friends." — Eeyore
42. "You're braver than you believe, stronger than you seem, and smarter than you think." — Christopher Robin
43. "Much like a bee, you bring a little honey to my world."
44. "Thank you for making me the best me."
45. "Friendship is the purest love." — Osho
46. "Things are never quite as scary when you've got a friend." — Calvin and Hobbes
47. "Rare as true love is, true friendship is rarer." — Jean De La Fontaine
48. "You're never fully dressed without a smile!" — Annie
49. "No friendship is an accident." — O Henry
50. "We'll be best friends forever. You know too much."
Read Next: How to Give Thoughtful Gifts