Last Updated on March 15, 2022
How can you become more sustainable and eco-friendly with your gift giving?
After all, no one needs yet another blender, toaster, gift card, or jelly of the month subscription. (One jelly of the month subscription should be enough, amirite? C'mon, people.)
This is important for all of us, and especially for your friends who are a little more green. You don't have to be a full-on tree-hugging extra-crunchy-granola hipster to know the difference between excess and minimalism, and to want to care for our planet and its natural resources.
So when it comes to gifting that special someone who just really isn't into bling or bourgeois things, we've got some pretty great eco-friendly gifts for sustainability folks.
And no, there's no jelly subscription.
(They probably already make their own.)
Top Sustainable Gifts for Eco-Friendly People
Our website is supported by our users. We sometimes earn a commission when you click through the affiliate links on our website. Learn more here.
1. Tree Donation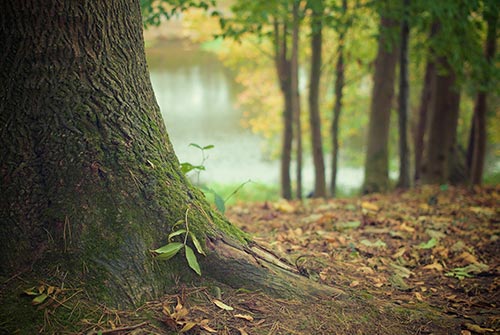 You don't have to hug them, but they sure are great to appreciate, climb, look at, use… oh, and they're kind of important for you know, breathing air.
So when a gift wrapped present with a fancy schmancy bow just doesn't seem like the thing to give, try this instead: a tree donation in their name.
The recipient gets a nice card and the geolocation for where the trees get planted. Even the name itself sends a sweet and important message: Trees For a Change.
2. Natural Face Lotion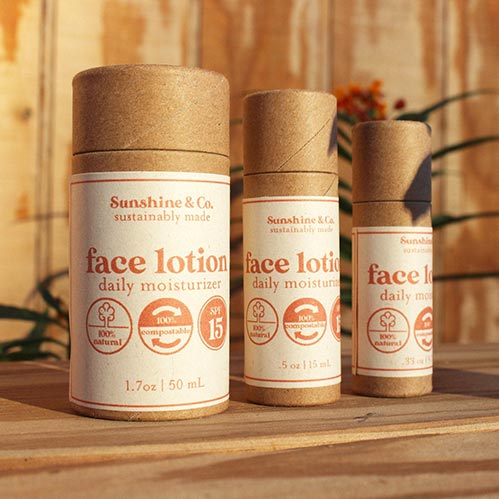 It's not just selfcare or selflove – it's ridiculously important to moisturize that beautiful face! But so many beauty products are loaded with questionable ingredients, chemicals, parabens, and just a ton of not-so wonderful additions, all disguised in pretty bottles and "natural" terms.
So try this! Sunshine and Company is sustainably made, 100% natural, 100% compostable, has SPF, has yummy scents, and comes in zero waste packaging! Seriously, you could search for a long time before you find something that matches that kind of strict criteria.
And the cherry on top? It's soooooooo very affordable.
3. Zero Waste Planner
Living sustainably – creating that green and eco-friendly environment – won't just happen all its own! It takes planning. That's where this sweet journal comes in. Stay on track and keep all your plans to save the world (or just your own backyard) well-organized.
You can journal out your prayers for the world, make lists of sustainable items you need for the future, keep a running tally of your gardening supplies and orders, sketch out a tiny house, keep track of your budgets… the possibilities are endless!
4. Biodegradable Phone Cases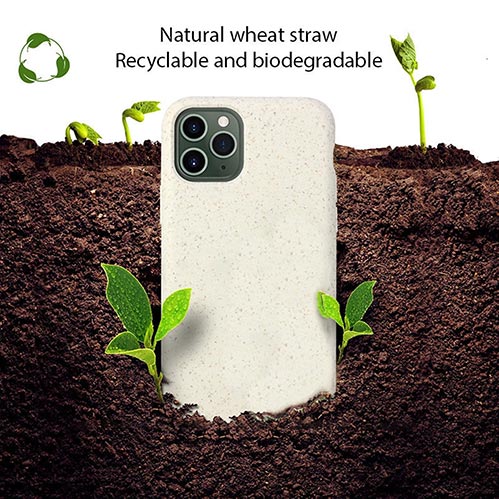 When you start thinking about all the plastic in the world, it's easy to get overwhelmed and stressed out. But how to eliminate things like… phone cases, for crying in the night?!
Well, surprise, surprise, this amazing biodegradable and eco friendly phone case really fits the bill. You've nothing to feel guilty about when you upgrade your phone to a different size, or want to switch it out for another color.
They're made from wheat straw (say whaaaaa?), come in a variety of colors, are shipped in non-plastic recyclable packaging, and are scratch-resistant. And check out those reviews!
5. Reusable "Paper" Towels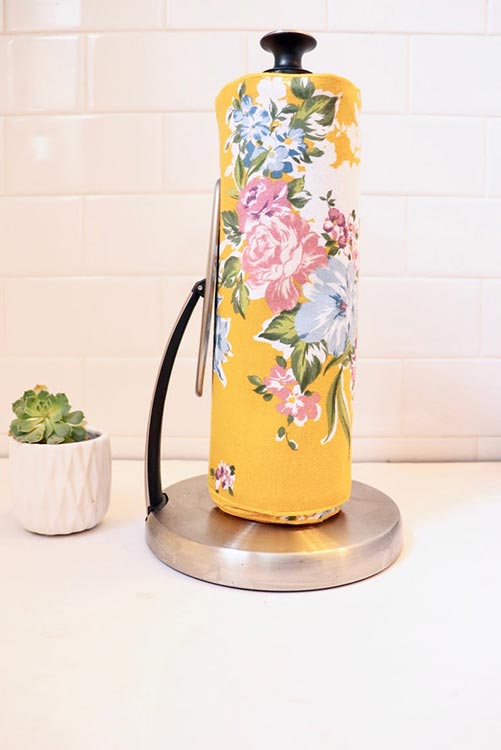 Not only do they help save the environment and trees, but they look gorgeous doing so! These reusable "paper towels" are just the bee's knees.
Hint: They're washable cotton. Hence the air quotes around "paper towels". They work the same, you just don't throw them away!
Bright and cheery, they'll brighten up your kitchen or dining table and guests will be delighted with them too. Strong and absorbent, they're going to withstand the test of time… and grime. Hahaha!
6. Burger Soap
Too cute! This burger and fries soap is just too adorable and clever to use. Well, almost. Made with coconut oil and packaged like a delicious treat, it's going to look hilariously sweet in the guest bathroom. (And don't worry, before you ask, they don't SMELL like a burger and fries.)
This is the perfect gift for the sustainability lover in your life who has given up on a former habit of fast-food living. Bonus: They're 100% vegan and cruelty-free.
7. Sustainable Jewelry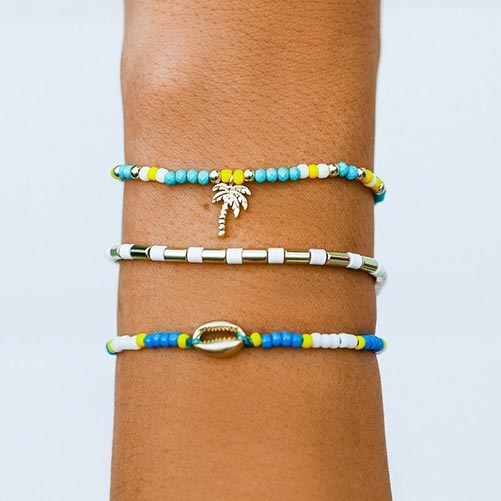 Just because you may be a bit of a minimalist, doesn't mean you don't want to look pretty with just a touch of bling here and there!
These dainty bracelets are perfect when you're looking for sustainable jewelry for that special someone in your life. With bright colors and a happy, beachy vibe, she or he will love these lightweight and responsibly-made bracelets.
8. Natural Coconut Bowls & Spoons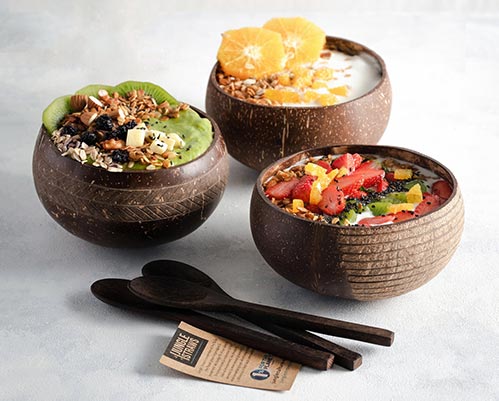 Yum! From piping hot chili in the winter to a cool and refreshing poke bowl in the summer, this set of coconut bowls with spoons are handmade and absolutely stunning! Zero waste is key when it comes to these bowls which are handmade in Southern Vietnam.
Ice cream… cereal… smoothie bowls… oatmeal… these are going to get so much use!
9. Plant Your Pencil
If you look closely at the tips of these fabulous pencils you'll spot a tiny seed. Once your pencil is too small for use anymore you get to literally plant your pencil! Up will sprout a variety of plants or herbs.
What a neat idea! This is a great set for a teacher or professor, an artist, someone who loves making lists, students, well anyone really.
Lead free and made from sustainably harvested wood (that means whenever a tree is used, another is planted).
Related: 21 Affordable Gifts for Teachers
10. Zero Waste Kitchen Brush Set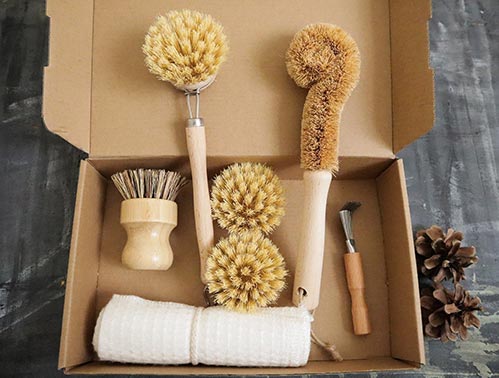 These rustic looking brushes and cleaning supplies not only look amazing, but work just as well too. With a variety of tools that really get the job done – whatever that job may be – these are long lasting, easy to clean, and will leave behind a sparkling surface.
Whether you use them for your kitchen, in the sink, doing dishes by hand, in the bathroom tub, or in any other room of the house, these will become your new best friends.
Also a great gift for housekeepers, professional cleaners, or as a house-warming gift.
11. Eco-Friendly Gift Box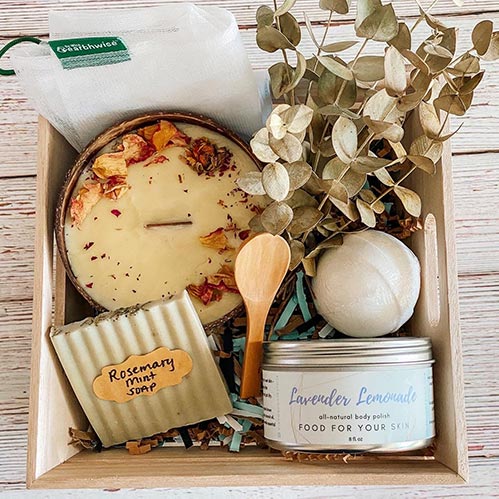 Mmmm, we're not sure what sounds better: rosemary mint, or lavender lemonade. We'll take lavender lemonade for a thousand, Alex!
This delightful and delicious eco-friendly gift box will be so appreciated. The recipient will feel pampered and yummy when they enjoy the locally sourced eucalyptus shower steamer, the body polish, the coconut-oil candle, the adorable measuring spoon, soap, all packaged in a lovely wooden box with a mesh bag.
12. Wooden Slide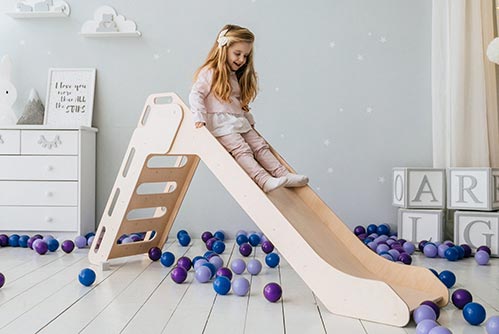 This eco-friendly wooden slide will give the children hours of fun. Smooth as butter, it can be set up outside under a tree, or indoors on those rainy days.
The climbing ladder is perfect for little bare feet. Not to heavy to move around, it can be in the playroom during the winter, and then placed strategically at the kiddie pool in the summer.
Built to last, we can see those small children growing up and wanting it for their own kids someday.
You may also enjoy: 100+ Non-Toy Gifts for Kids
13. SkinFood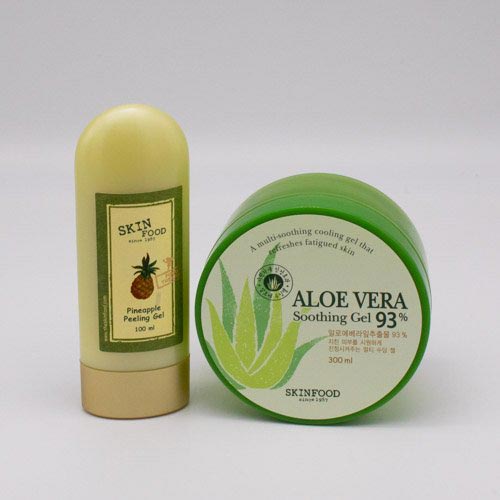 When you've been out saving the planet or the whales, or gardening for your own produce, or building houses, your skin needs some TLC.
Enter these SkinFood products!
SkinFood is just like what it sounds – food for your skin, made from natural, edible things.
This set features soothing aloe vera (perfect after a day of too much sun or wind) plus other natural and beneficial ingredients, like royal honey, egg whites, carrots, brown sugar, and grapeseed.
Suddenly we're getting hungry…
There are so many fun products to choose from and try (hair products too).
14. Recycled Paper Notebook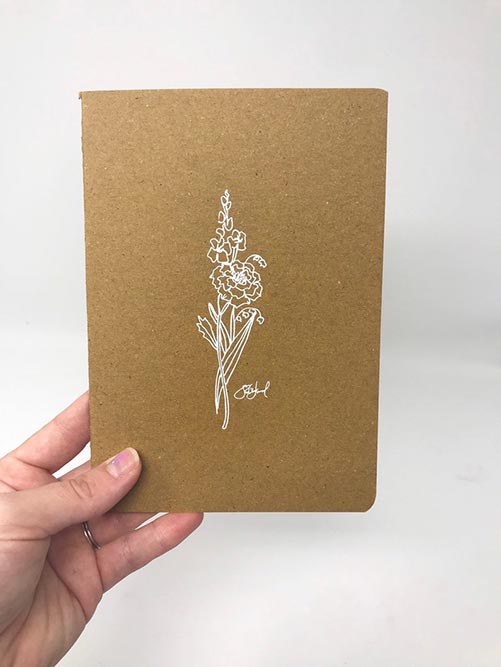 This lovely notebook is just the thing for dreamers, doodlers, list makers, authors, and students.
The perfect size for tucking into a purse or backpack or glove compartment, it'll be no time at all before it's filled up with important notes, to-do lists, poetry, or the next great American short story. The cover is smooth and sweet, and the paper is creamy and soft.
HINT: this would be a great bundle when paired with the Plant a Pencil pencil set above!
15. Personalized Stainless Steel Straw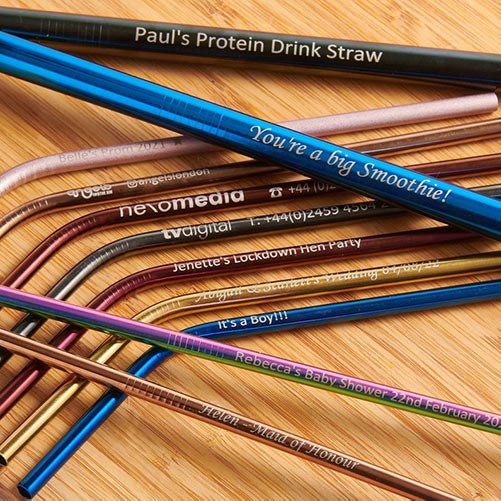 Let's face it: we all knew getting rid of straws was for the best, but secretly we really missed them! No worries, metal straws are here to stay. These ones can be personalized with names or dates or a party to remember, whatever you want to say.
They're easy to slip inside the silverware drawer for making and sipping smoothies at home, or kept in your glove box for those drive-thru coffee days. Not to mention, margaritas in the backyard, root beer floats at birthday parties, or sweet tea on the porch!
Read Next: 40 Best Gifts for Gardeners
Pin It