Ah, the introvert. Thoughtful, pensive, reserved. Perhaps even brooding.
They might not go to (their own) party with you, they may linger behind the potted plants if they do, and they will almost certainly avoid all eye contact and small talk, but hey, even introverts love a good gift!
Show them you love them despite or because of their shy, awkward ways, with one of these awesome introvert gifts tailored made for your very own antisocial butterfly.
Our website is supported by our users. We sometimes earn a commission when you click through the affiliate links on our website. See our privacy policy & disclosures for more information.
How Do You Plan A Party for an Introvert?
Contrary to popular belief, most introverts enjoy social gatherings.
We just spend a lot of our mental energy when we're there, so we need to prepare for it.
So here's how you plan a party for an introvert:
Don't do a surprise. I mean, ok, maybe once in their life. Everybody needs to have a surprise party thrown for them. As long as it's only with family and maybe a close friend or two. Then never do it again or the introvert will hate you forever. This is a true story.
Ask them to help you plan it. That way the introvert can nix anything too overwhelming, have you invite the right people, and generally make it enjoyable for everyone.
Keep it small & low-key. Plan on a small gathering. Center it around food so there's something to do; maybe have a BBQ and some yard games, or keep it indoors with drinks and snacks and some mellow party games (for instance, go with trivia rather than charades).
Skip the gift-opening. Introverts often hate being the center of attention, so don't do the traditional everyone-watch-as-they-open-gifts thing. Instead, ask attendees to bring unwrapped gifts that they can give upon arrival, or let everyone know the gift opening will happen after the party.
Meaningful Gifts for Introverts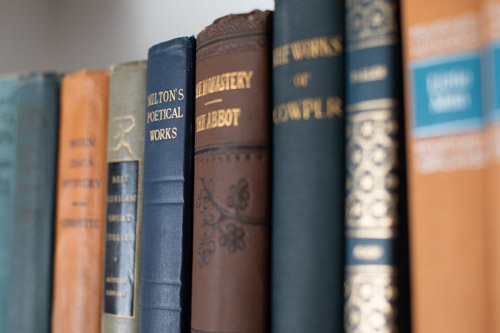 Books
Most introverts like books. I think. At least, I do. I haven't asked many others, because … conversation. Eww.
Along with books, plenty of space and quiet time to read those books. Reading allows us to decompress, enter another world, learn, stretch our minds, and empathize, all without the burden (which we really do like! Just in small doses…) of social interaction.
Some favorites:
Anything old
Classics like Dickens, Austen, Twain, Bronte, Dumas, etc
Something from their favorite genre, like fantasy, historical fiction, sci-fi, etc
I want to be invited, but I don't want to go.

Introverts
Food
Introverts prefer not to come out of hiding. Instead, we hunker down in the peace and quiet of home.
But we still need to eat. Growling tummies mean people find us faster. No Bueno.
Thusly, your edible gift will help the introvert to continue building up strength and stamina to better face the outside world.
Plus, food is always a good gift idea.
I now regret the plans I made while I was in a 5-minute extrovert mood.

Every Introvert, Ever
Geek & Fandom Gifts
Introverts will often live much of their lives in their own imaginations. This is why we're often geeks who get waaaay into gaming, sci-fi, and fantasy worlds.
So find out their favorite fandom and learn about it. If you think introverts don't talk much, just ask about their fictional world of choice – then they won't shut up!
If you pay enough attention, you'll discover something that will make a great gift.
You can simply search for "best [name of fandom] gifts," or look up inside jokes or popular quotes from that "world" and have it engraved on a mug, embroidered on some hoop art, or printed on a t-shirt.
Other ideas:
Collectibles
Special or gift editions of books, movies, etc
Funko Pop dolls
Coffee mugs
Hats, shirts, boxers, pj pants
I can imagine how hard it is to escape a cult since I don't even know how to escape a casual conversation.

Introverts
Experience Gifts for Introverts
While us introverts often like to just sit around the house, when we're pushed out the door we usually end up having a great time.
(As long as it's not the club scene or something equally loud and obnoxious.)
So plan a trip, activity, or experience, and it very well could be one of the most memorable introvert gifts they ever receive.
Ideas include:
A weekend getaway at a cabin
Kayaking/skiing/boating/river rafting
Road trip, stopping at museums and historical sites
Rock climbing (perhaps lessons or a gym membership)
Horseback riding (on the beach, if possible!)
Hot air balloon or helicopter ride
A picnic at the park
Roller skating or ice skating
Movie, concert, sports, or theater tickets
Escape room
Bowling, golf, laser tag, mini glow golf
Take them out for coffee, dinner, or dessert
Wine tasting or pub crawl
21 Best Introvert Gifts
Ok, let's get down to stuff. Here are some popular, unique, and interesting introvert gift ideas!
Personalized Antisocial Butterfly Tumbler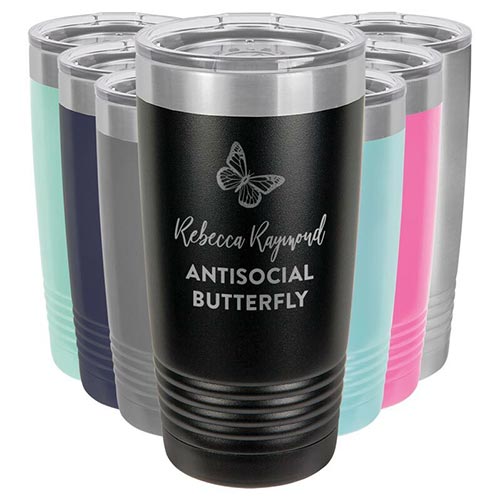 Make them laugh and keep them hydrated at the same time with these colorful vacuum-sealed tumblers. Of course, you could leave out the Antisocial Butterfly, but it makes us laugh and we think they'll laugh too.
I'm not socially awkward. You simply failed to follow the script in my head for our interaction which I had meticulously written in advance.

Most Introverts
Anti Social Butterfly Pin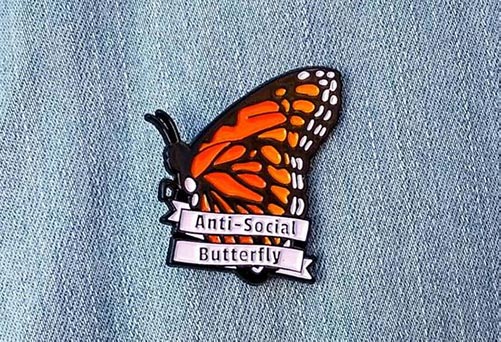 This adorable anti-social butterfly pin is just as pretty to look at as it fun to wear!
It's the perfect gift for any introvert that wants other's to know who they are without actually having to talk to them! (Us introverts need to save our energy for other things… like reading)
I'm just social on social media. In real life I'll walk right past you.

Introverts
Custom Antisocial Butterfly Wine Glass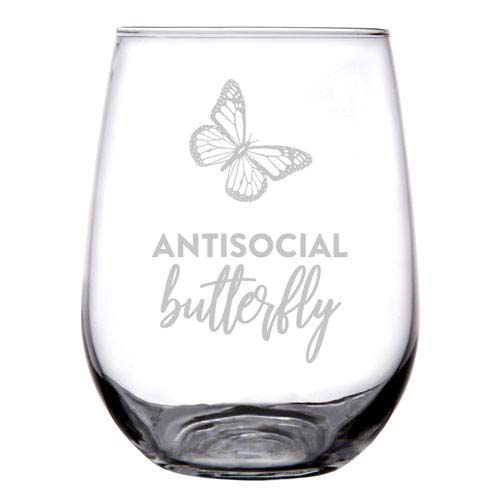 The best way to loosen up your favorite introvert is of course with a lovely glass full of a lovely vintage! Or some iced tea, or whatever beverage they prefer. These pretty stemless glasses are sure to bring a smile.
How dare you not invite me to something that I would have found an excuse to not go to anyways!

INDIGNANT Introvert
Introverts Unite! Separately! In Your Own Homes!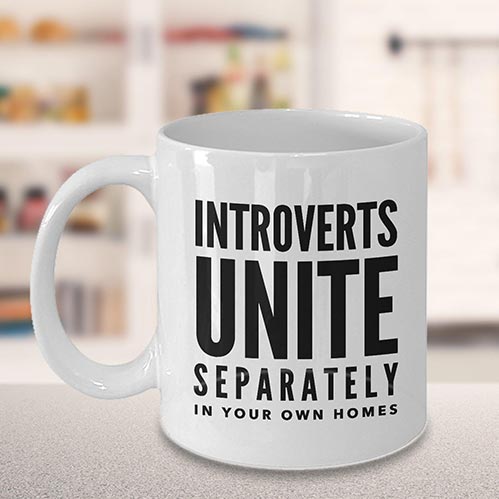 Seriously. It's good advice. This is why texting was invented! Please don't ring the doorbell. Unless, of course, you're the delivery person bringing this fabulous and ever-so true coffee mug.
Now that I'm an adult I can quite literally do whatever I want but I always end up wanting to just go home.

Introvert Homebody
Busy Introverting T-Shirt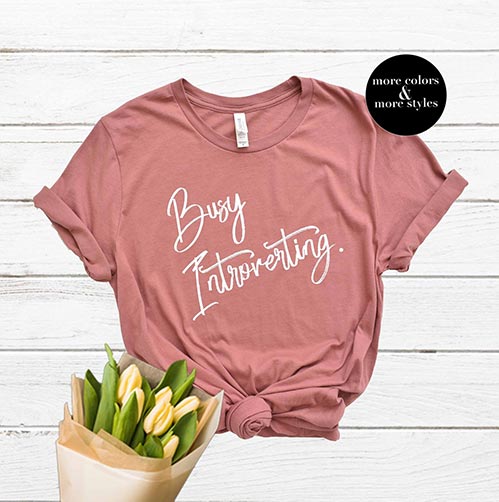 Pick the style, pick the color, and maybe buy two, because this clever tee is soft and witty. Two things everyone likes, right? It's also a bit like wearing a warning… we're all about that. It's like a polite way of telling strangers to keep the conversation to a minimum.
Introverts don't get ready for a party. They gather strength for a party.

Outgoing Introverts
Sorry I Can't, I Have Plans with My Cat
It's funny because it's true! If your introvert is a cat lover to boot, they're going to go bananas over this clever PopSocket. You're going to want to tell them where you bought it, because people are going to ask. All. The. Time.
I can be social. Today I meowed at my cat and he meowed right back.

Antisocial Fur Parents
Related: 21 Best Gifts for Cat Lovers
Grow Groceries from Home Kit
Um, never needing to leave the house? Yes, please. They are going to be ecstatic and possibly shed tears of pure joy when you gift this herb growing kit!
Why leave for the store when you can have fresh ingredients in your kitchen?
Introvert grocery list:

– Milk
– Eggs
– Don't run into anyone you know

Antisocial Butterfly Grocery List
Magical World of Wands and Hooks
Introverts are not only typically creative and artsy, they also desperately need things to do with their hands in case of social interaction.
Riding the bus, waiting in the lobby for appointments, road trips with their extroverted and chatty spouses, dreaded parties, oh the list goes on.
This adorable crochet kit will make them happy, and give them a reason to say no to something they don't want to do ("I uh, have to finish my crochet project").
The world of magic and fantasy is great, real people don't exist there

Imaginative Introverts
Related Article: 10 Best Gifts for Artists Who Draw
Experiencing New Things from Our Own Home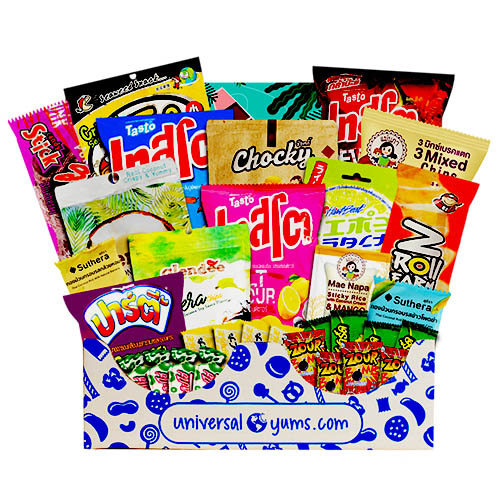 Just because they don't much like leaving their own living room doesn't mean they don't want to experience new things!
Give them this experience from Universal Yums and they'll be happy as a clam. Which seem like really introverted sea creatures, by the way.
It's beautiful outside and I'm so lucky to be experiencing it from my own room.

Carefree Introvert
Personalized "Life's Better" Pool Deck Sign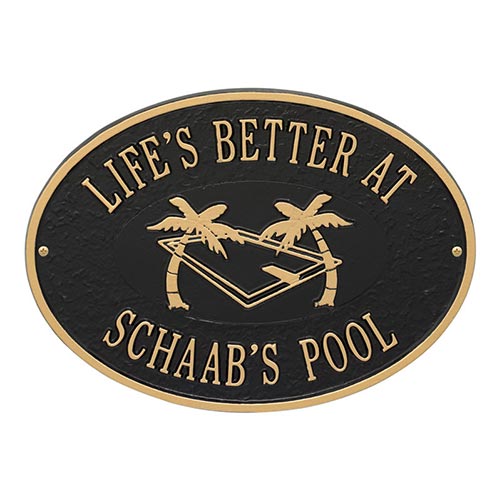 Introverts love pools, because you know what you can't hear when you're underwater? Everyone and everything, that's what. Ahhh bliss and peace!
This pool party deck sign will help decorate their favorite summer spot with a personal touch.
I'm always in a rush to get home

Every Introvert Ever
The Introvert Advantage
Reading. Snacking while reading. Reading about a much beloved subject. It doesn't get much better than this! Let them know it's okay – better than okay – to be the way they are, and thrive at the same time with this bestselling book.
I'm sorry I can't go out tonight, I'm busy reading

Introverted Book-Worms
*Gag Gift* They'll Never Be Alone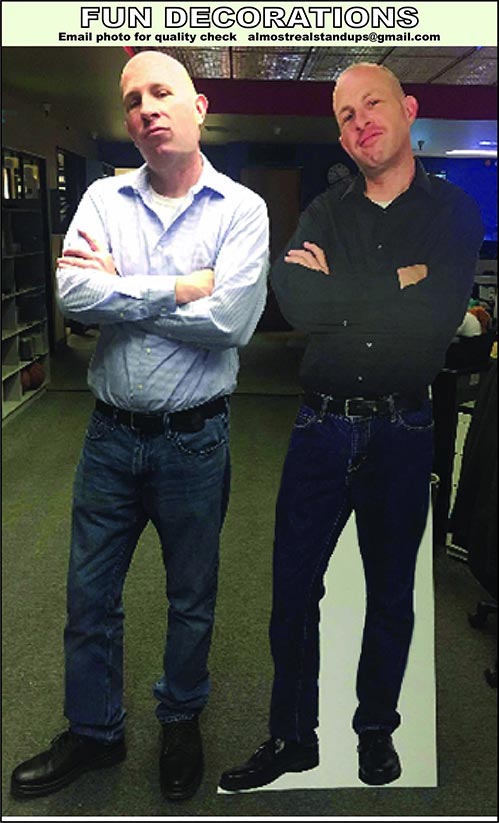 Cardboard cutouts are never not funny. Think of all the things they can do with one of these! Prop them up in a Zoom meeting comes to mind, but maybe that's just us. There's also party stand-ins, family picture day, etc.
If I am being sarcastic it means I'm comfortable around you.

Antisocial Butterfly Groups
Personalized PJs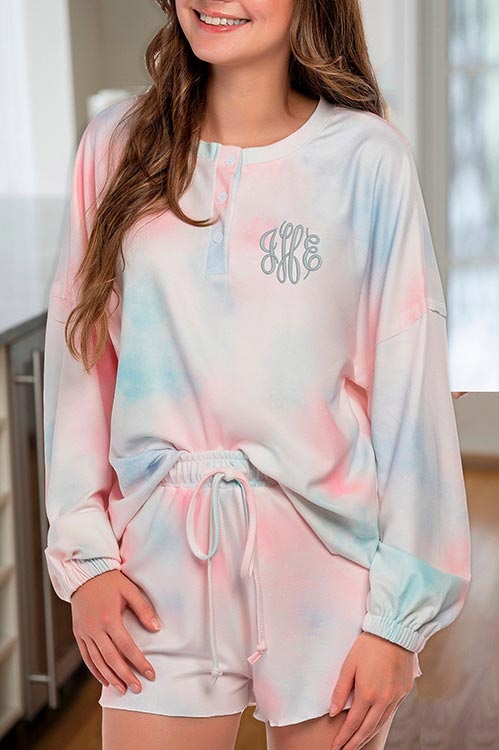 The only people who love a good pair of jammies more than an introvert is… well, an extrovert. So maybe order a couple pairs and you can match! At your own houses. Alone. But you know, together in spirit.
I believe I already made plans with my couch and TV that night

Said for Every Night, By Every Introvert
Nope. Not Today Door Mat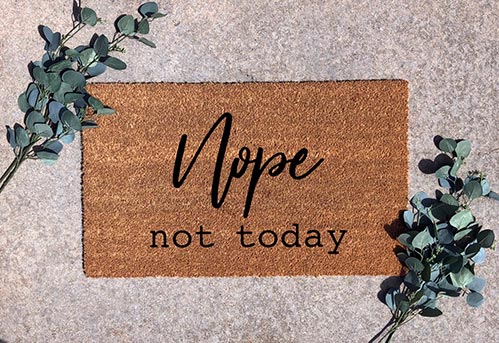 Anyone can say, "No soliciting." This is way funnier and a bit more whimsical, so they're going to love it!
Made of high quality material that will last, this doormat may need a matching one for the back door too. Just in case someone comes to that door… you can't be too careful.
I'm only awkward around family, friends, and people I don't know

Awkward and Trying Antisocial Butterflies
Pour Over Coffee… Silently in their Home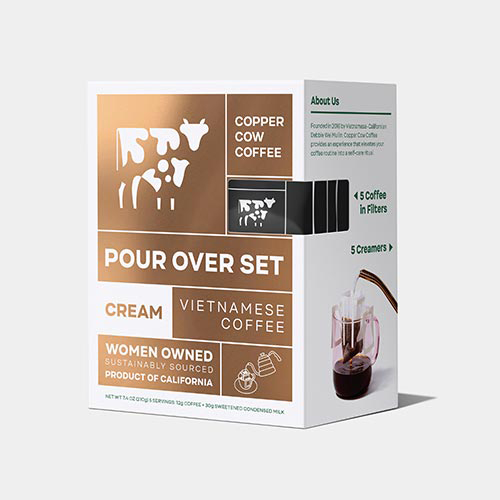 It takes a lot of caffeine to be this antisocial. Give them the best with this yummy pour over system. They'll be wide awake and maybe even a little chatty after a few cups of this!
I mean, don't expect miracles, but they just might want to go out and paint the town red.
I treat people the way I want to be treated. By not talking to them.

Everyday Introverts
Knitters Gonna Knit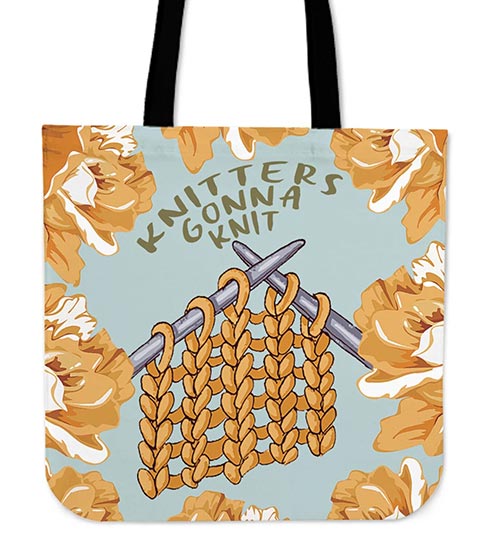 Adorable and handy for not only their knitting supplies, but whatever else they need in life (disguises, snacks, brown liquor… just kidding), this tote will be their new favorite accessory.
I'm a social vegetarian, I avoid meet.

Punny Introverts
Related Article: 21 Best Gifts for Knitters & Crocheters
"Home within a Home" Mini House Building Kit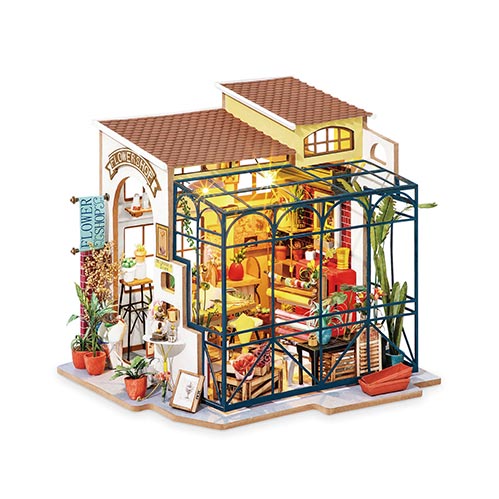 A soothing and creative way to spend an afternoon, this sweet mini house building kit will light up their eyes!
It looks so fun, even extroverts might want to join in (but they likely won't be invited to).
WARNING: Introvert Needs Charging

Introverts That Over Did It
Personalized Kitchen Set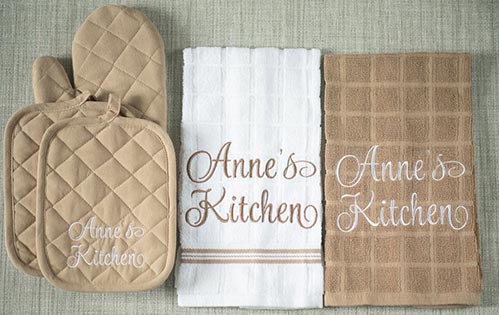 Baking and cooking is soothing to the introvert's soul, so why not deck out their kitchen with some new hot pads and towels like these?
Personalized so if they can be convinced to go to that potluck, they won't waste time trying to find what they brought and can scamper home asap.
A large group of people is called a "no thanks".

Stay-at-Home Introverts
Adventure from the Safety of Their Home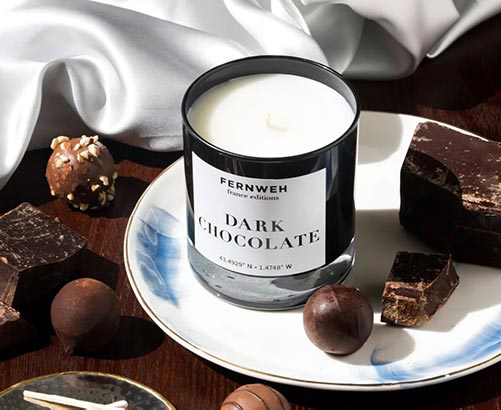 These amazing candles will make them feel as though they're on a tropical vacation, inside a chocolate factory, or visiting a posh spa. All while cozied up in their own house! Their noses will thank you.
Often alone, rarely lonely

Comfortable Introverts
Extreme Sports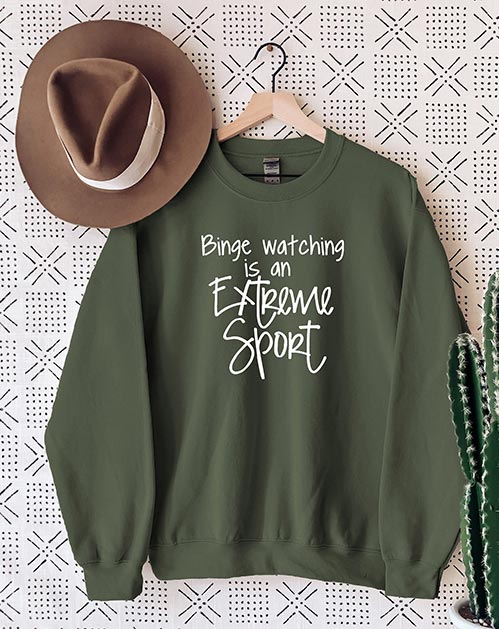 Ain't no party like an introvert party, cuz an introvert party never starts! Instead, they're experts on all things Netflix and Hulu.
Might as well make them comfortable as they stream that third season of The Office for the fourteenth time, by gifting them this warm sweatshirt.
The only sport I do is getting my shopping done as fast as possible. My trophy is eating ice-cream in my PJs.

Extreme Introverts
Relaxing Day Painting Starter Kit
Painting is calming after a long day of social interaction. They will appreciate this sweet painting set every time they use it, which is bound to be often with its high quality and professional colors and supplies.
Introverts don't make friends, they get adopted by extroverts.

Introvert Life Story
Read Next: 15 Best Gifts for Cactus Lovers
Pin It