Sometimes you just have to get down with your crafty self and give some homemade gifts.
Not crafty, like "evil maniacal laughter crafty." But crafty as in, "you — you clever thing — know how to knit scarves and mittens and bake cookies and paint still-lives of flower beds."
When inspiration strikes, as it does with you magical unicorns, and someone's birthday/anniversary/holiday is right around the corner, how do you decide what to bless them with?
Well, we've got you some ideas. Bless their (homemade socks) right off!
We're going to do this in two parts. First, homemade gifts. Second, used stuff. (Wait. Is that even a thing??!? Find out below…)
Part I: Homemade Gift Guide
Can I Give a Homemade Gift?
Anyone can waltz into Walmart and pick up one of those pre-boxed sets of Axe Body Spray, or slip an Olive Garden gift card inside a generic Hallmark card.
But a homemade gifts says these things:
I'm priceless and unique
I'm better for the planet
Consumerism… what even is that?
So, yes, you can give a homemade gift, and you wouldn't be wrong to make it your creed when it comes to gift giving for now and evermore. Amen.
Advantages of Homemade Gifts
There are lots of reasons why a homemade, handcrafted gift is the best. Here are a few!
One of a Kind
No one else has this exact same artwork/bread basket/pot holders as they do now!
They're going to return umpteen crockpots after the wedding, but they'll treasure your hand-stenciled and framed poem.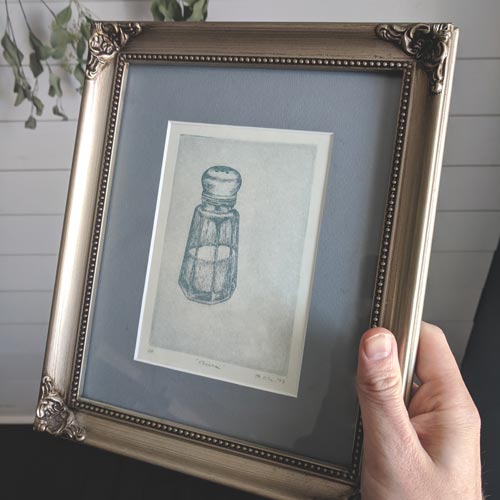 Easy to Personalize
Easy as just knowing your gift recipient a little. Their favorite color, their middle name, their weakness for chocolate, and inside joke, etc.
Something Different from the Typical Walmart/Amazon/Target Fare
Your gift will stand out from the boring gadgets and whathaveyou they'll be receiving from others.
Affordable
Although it is possible to spend more on a DIY project or gift than you would spend at a discount store, normally you will shell out much less dough for something homemade. Check out our gift budget guide for more information!
Better for the Environment
In so many ways! From the packaging to the plastic to the carbon footprint…
Teaches Your Kids Resourcefulness & Creativity
Get those mini humans involved! It adds a sweet touch (and you get to spend time with them).
Etiquette for Homemade Gifts
Of course you're going to want to know something about the gift recipient: from their allergies (if baking) to their preferences on things like scents, colors, usefulness, etc.
Be sure to package or wrap your gift well. Use some creative, high-end wrapping paper, get some nice name tags and twine, and put it together with a bow. This kind of present is all about presentation.
If you're feeling stumped, or simply pressed for time, there's always someone else's homemade gifts: try Etsy!
Whatever you find will still be more thoughtful than a pack of bath salts from Target. Plus, those lovely Etsy handmade gifts will often come with gorgeously earthy and cute packaging.
Homemade Gift Ideas
Here are some proven favorites.
1. Delicious Food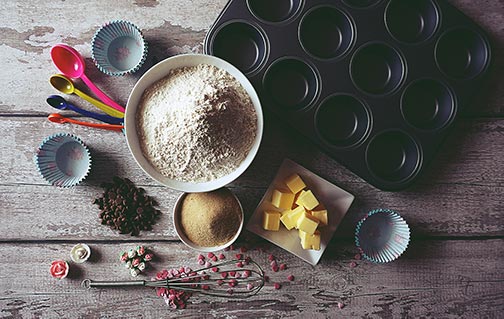 Who doesn't love food? No one, that's who.
A little sleuthing on your part and you'll know what to focus on. If they have a sweet tooth, a box of decadent cookies or even a beautifully frosted cake if that's your jam, will be much appreciated.
Oh yeah, and jam. That's also delicious!
If they're an adventurous eater, try your hand at something more exotic (but still relatively simple) like garlic naan bread, a batch of fresh hummus, jarred pico de gallo, or a container of pesto.
2. DIY T-Shirt
Graphic tees never go out of style, but they can be spendy and hard to find. Make your own by purchasing an inexpensive plain tee at Hobby Lobby, a thrift shop, or your own closet.
Then, using fabric paint and stencils, design your own. You can do anything from a rock band to a clever slogan, a motto or creed, their favorite book title or movie quote, or… well, the list goes on and on!
3. Make Your Own Gift Basket
Fun to fill and even more fun to give, gift baskets are just the thing when you can't seem to narrow down your ideas.
Pick a theme (like Stay at Home Date Night with popcorn, DVDs, and pajamas, or A Day at the Spa with bubble baths, face masks, nail polishes, and a bottle of wine).
4. Homemade Soap
There are tons of tutorials you can follow along for this fun activity. Deciding your scents and colors is fun too.
Warning, this new hobby can be addicting! Soap for everyone!
5. Bath Bombs
They're delightfully scented and turn any ordinary bath into one that Calgon would be jealous of. A little food coloring too is an easy way to turn the bath water a lovely shade of mermaid green.
6. Knitted/Crocheted Gifts
From mittens to socks to caps and hats, a handknit or crocheted item will be treasured for winters to come. Don't forget to use their personal favorite color of yarn.
7. Hand-Stitched Gifts
A cross-stitched wall-hanging, a macramé plant holder, embroidered hand towels (maybe personalized with their name), monogrammed pillowcases, a quilted eyeglass holder, well, if you're a sewing bug, you don't even need any more ideas!
Part II: Used Gift Guide
Can I Give a Used Gift?
Yes, you absolutely can and should give used gifts. But you need to consider several factors to avoid any misunderstanding or embarrassment.
What is the situation? Is the recipient a business client, or one of your best friends?
Is the business client part of a non-profit that advocates for lowering carbon footprints, or a lawyer who is working their way up in their profession?
You can see how the answer might change depending on the situation.
How well do you know the recipient? Say you just met someone at the park while your kids played together, and you hit it off and are invited to their child's birthday party.
You don't want to show up at the party with a used gift, because you simply don't know how they would respond to something like that. One person's "well-loved treasure" is another person's old junk.
You won't know how a gift like that will be received until you know them better.
Advantages of Used Gifts
Environmentally Friendly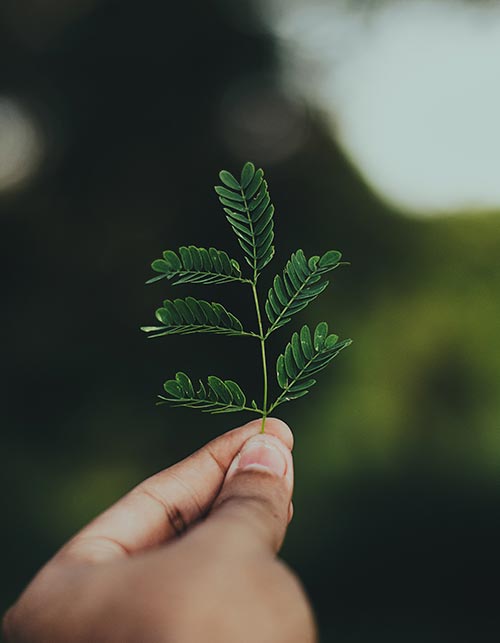 It's already been purchased once already, so no need to trek to Fred Meyers and back again: a waste of gas, time, resources, and money! You don't need to plunder Mother Earth anymore than you need to.
Budget Friendly
If you keep your eyes open at thrift stores, yard sales, craigslist/Facebook Marketplace, you can often find great items at much lower prices. This will help you stay within your budget.
And you'd be surprised at how often the original tags are still in place, making your "used" gift look like a million bucks.
More Bang for Your Buck
By the same token, when you're spending less per item you can afford to get more stuff.
Often, you can find 2, 3, or even more "gently used" items for the same price as a single one new in the shrink wrap.
Thrift Store Gifts Can Be Good for Charity
Most thrift shops give back to the community in a plethora of ways: from creating jobs to supporting the local homeless population to help fund churches and schools. So don't count them out when gift shopping!
Inspires Creativity
You never know what you'll find at the thrift stores (or yard sales or flea markets). The thrill of the hunt is half the fun! You're never going to find that obscure childhood favorite book or whimsical cookie jar at Walmart!
Used Gifts Can Be Extra-Special
So, your nephew is into Marvel or maybe manga comics. Instead of buying a bunch of those popular Funko Pop characters, find some 1970s issues of Black Widow or an actual vintage samurai sword from Japan.
What do you think he is going to remember – and treasure – more?
Helps Identify & Minimize Consumerism
Black Friday goes from, like, Halloween through the first week of December. Then it's just "holiday sales" after that.
The entire time we're bombarded with a ridiculous amount of advertising, and can only escape it by turning on a Netflix special Christmas movie with a bunch of product placements and a heartwarming message that it's all about, you know, love or something.
The commercialism is so pervasive I'm not even sure we can see it for what it is.
One small way to #resist? Don't go to the mall – go to the thrift store instead. Don't browse all the holiday deals online – spend an afternoon at the local antique mall and think about what might be meaningful to the people on your list.
Creates an Experience
One year when I was young, my family decided to do only used gifts for Christmas. Now I realize it was probably because we were dirt poor and didn't have many other options, but all five of us kids thought it was brilliant.
So we scoured the thrift stores (a couple of us could drive by this point) and bought tons of quirky, fun, and vintage items. I remember getting a 1960s coffee table that I kept for years. Each of us got like 30 things, most of it was garbage, but it was the best Christmas ever.
Why? It was an experience.
Etiquette for Used Gifts
First, don't regift stuff. That's just plain tacky.
You want a used gift to be meaningful, not just cheap or convenient. The key is to make the gift itself perfectly thoughtful. (We'll explore some ideas next.)
Wrap up your gift nicely. Get some twine or hemp string, tie it up with a lovely tag and a hand-written note, and wrap it or place it into a gift bag with tissue. Presentation is important; that's how you graduate from "Here's this hand-me-down I found" to "I've carefully selected this timeless, one-of-a-kind gift just for you."
**Actually** Good Used Gift Ideas
1. Antiques
Who doesn't love something that comes with a story? Something that is unique and special and hard to find?
Antique stores or malls are everywhere and that's because they're so much fun to shop at.
What does your gift recipient love the most? Comic books, knick-knacks, teapots, photography, bells, hats, Pyrex? Get thee to an antique store!
2. Heirlooms
When an item has a history, a tangible story, it makes it so much more precious.
Whether it's a teacup that makes them think of Gramma, or a framed photograph of an ancestor, an heirloom gift will be treasured.
3. Vintage
Anything from aprons to spoons to postcards! Vintage items get new life again when they're in new hands. Etsy is great for vintage items, but don't rule out the above mentioned antique shops and thrift stores too.
Of course if you have in mind something super specific, like a Beatles poster or an apron from the '50s, then online shopping is the way to go.
4. Thrift Store Finds
If you've been to their house and know they love brightly colored Fiesta Ware, or leather bound books, or figurines of cats, well, you're well equipped to start shopping at a thrift store for them.
It helps to go with a list of things in mind so you don't get overwhelmed, or get home and remember you forgot to browse the handbag aisle!
5. Art
Everyone has their personal idea of what is beautiful, so keep them in mind as you shop for art.
Are they more of the watercolor painting type? Or more modern and streamlined? Do they love color or prefer black and white? Paintings or photographs? You get the idea.
6. Vintage advertisements
A lot of thrift stores, antique stores, and book shops will have a little section of vintage advertisements. These can be a fun and quirky way to decorate a space!
If your gift recipient is a doctor, for example, an old advertisement for something medical would be on point. (Another resource for this idea is old magazines).
7. Used Books
Bibliophiles can't get enough! Use their vice for the printed word by shopping for them at used bookstores or thrift shops or yard sales.
Simply know their favorite genre and you're off to the races.
More Gift Ideas to Reduce Waste & Lower Your Carbon Footprint
Used, unique, upcycled, or just plain unusual, here are some excellent gift ideas with an eye towards loving the earth while loving your neighbor.
1. Tree Planted in Their Honor
Ok so it's not handmade by you, but it's definitely more hands-on and certainly helps reduce both of your carbon footprints.
With this gift, there's no cardboard to dispose of, no plastic shrink wrap. Just a tree, planted in the Nation Forest where it's most needed, in honor of the gift recipient.
Pretty cool!
2. Used Vintage Clothes
It definitely sounds better when you say vintage and not used when it comes to clothing. Vintage clothes are back in a big way: from '70s style bellbottom jeans to '50s lady's hats to '80s graphic tees.
3. Kitchen Items
Whether it's the never-used, still boxed, ice cream maker your well-meaning father-in-law got you years ago, or a set of mismatched but perfectly lovely teacups, kitchen items are always well loved and well received.
4. Arts and Crafts Supplies
Thrift stores are filled with pre-bagged things like paints and brushes, sewing supplies, old (and fun) vintage patterns for sewing, and the like.
You could put together a whole gift basket of things like these for someone who loves to craft! And you'll spend a fraction of the price that you would at Joanne's.
5. Photos and Frames
Printing out a good photograph of the two of you, or of their great-grandfather, costs literally a few coins, and you can find the perfect frame at your local Goodwill for around $3. Maybe do a few for a whole wall?
Read Next: Homemade Gift Ideas for Boyfriend