Why pick gift ideas that start with D? Better question, why not?
Sometimes you just want a theme to tie your gifts for someone together. Or hey, even a whole party!
Once upon a time, I threw a party for my daughter's 12th birthday, and we called it a "Party on a Stick."
The invites came glued to popsicle sticks, all the food was kabob style, and you'd best believe we had a pogo stick contest!
My point? It was a little odd, a bit weird, and definitely outside of the box, but you know what? We still remember it as the best party ever.
So, why not get creative and give some gifts that start with the letter D?
We know Danielle, Delaney, David, Dakota, Diego, Dallas, D'Shawn, Dylan, Dana, and all the other D's will totally approve. What a great idea!
Stick around and we'll share with you some great gift guides and ideas for the best ways to celebrate with the letter D.
Our website is supported by our users. We sometimes earn a commission when you click through the affiliate links on our website. See our privacy policy & disclosures for more information.
100 Gifts That Start with the Letter D
To kick off this post of gift ideas that start with D, here is a great big selection of delightful and desirable items that start with the letter "D" to get your wheels turning!
We'll highlight some of our favorite picks in detail down below.
1. Desserts (here are a ton of wonderful dessert recipes)
2. Dum Dum Lollipops
3. Donut maker machine (this mini donut maker is our pick)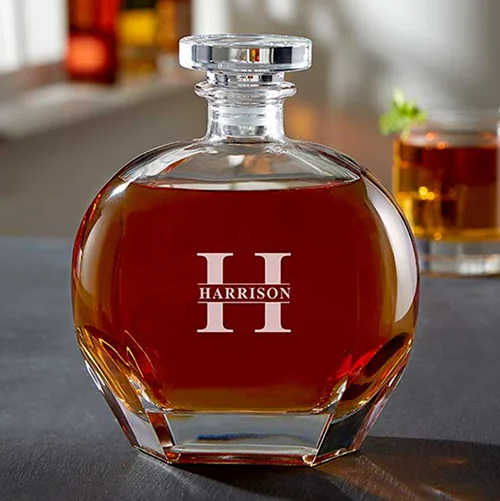 5. Decanters (like this custom engraved whiskey decanter)
6. Drum set
7. Desk lamp
8. Dinner trays
9. Dyson (vacuums, blow dryers, air purifiers, and so much more)
10. Dehumidifier
12. Dehydrator
13. Dog accessories (collars, toys, beds, and everything else they need)
Related: Christmas Gift Guide for Dogs
14. Demitasse set
15. Don't Break the Ice board game
16. Dumbbell sets
17. Dopp kits (this bag is perfect for traveling)
18. Deep tissue massager
19. Drummer boy nutcracker
20. Dodgeball set
21. Drip coffee makers (this glass drip setup is a classic)
22. Diffusers (we love this modern essential oils diffuser)
23. Dream journals
24. DVDs
25. Digital subscriptions
26. Deep fryer
27. Disco ball (you can DIY with this tutorial)
28. Divan sofa
29. Dolly bow headbands
30. Detective toy set
31. Doormats
32. Dirt bike
33. Deerstalker (i.e. the famous Sherlock Holmes hat)
34. Dreamcast (console and games)
35. DIY Date jar
36. Dried Herbs
Related: Best Gifts for Tea Lovers
37. Dip pen
38. Desks
39. Doilies
41. Dachshund or Dalmatian (adopt a sweet dog)
42. Diamante bags
43. Diapers (for new parents)
44. Dominos
45. Damascus (popular damascus choices are knives or rings)
46. Dots (yummy candy)
47. Devotional book
48. "D" beauty products (put these beauty products into a Letter D beauty box)
Dry shampoo
Deep conditioner
Detox foot pads
Dead Sea mud mask
Dusting powder
Diamond-infused serum
Dry brush
49. Dart sets
50. Daisies (this daisy bouquet is so sweet)
51. Digital assistant (Amazon Echo or Google Home)
52. Diya lamp
53. Dark chocolate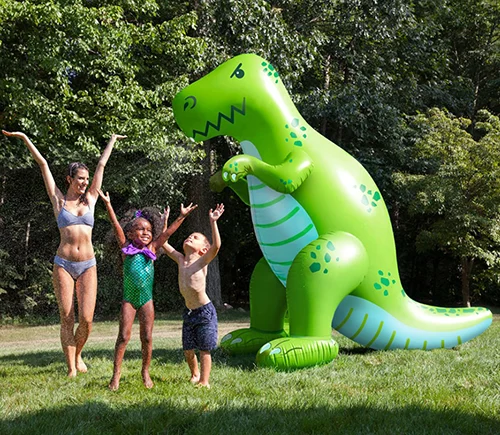 54. Dinosaurs (this backyard sprinkler is super fun!)
Related: Best Outdoor Toys for Kids
55. Dingy boat
56. Dice games, or custom dice for Dungeons & Dragons enthusiasts
57. Deck of cards
58. Drawing tablets (this digital one is a must-have for beginners or pros)
59. Diamond painting kits
60. Daggerboard
61. Dress-up costumes (this costume is just right for princess dress-up)
62. Dance lessons
63. Dry erase board
64. Daybed
65. Drawing kits (this comic book drawing kit is too fun!)
66. Dolls
67. Dolls and dollhouses
68. Dry bag (we love this combo pouch dry bag)
69. Duvet sets
70. Daiquiris (take them on a daiquiri date or DIY it at home)
71. Drill sets
72. Disc golf
73. Dustpan or mop (perfect for new homeowners)
74. Digital pets (who doesn't love robot pets?)
75. Dried fruit
76. Dove products (soaps, hair care, deodorants, or lotions)
77. Digging toys (boys love this crane digger)
78. Dune buggy
79. Diamond jewelry
80. Duds candy
81. Dish soap (try to DIY organic dish soap for your eco-friendly friends)
Related: Eco-Friendly Gift Guide
82. Darth Vader (fans will love this Lego set)
83. Dental Hygiene products
84. Drapes
85. Daggers
86. Dinnerware Sets
87. Doorbells (you can't beat Ring video doorbells)
88. Dragon art, decor, or figurines
89. Dressing mirror
90. Da Vinci Code (book or movie)
91. Desk calendars
92. Ducks (rubber ducks for tubs)
93. Dive toys
94. Denim clothing (jackets, jeans, purses, etc)
95. Dutch oven
Related: Kitchen Must-Haves for Chefs
96. Duck boots (these are great for kiddos)
97. Down blankets
98. Dresses
99. Daffodils
100. Dock stations (this one is engraved)
Best Gift Ideas That Start with D
Now these ones really caught our eye! They're super creative, a bit unusual, and are just perfect for the person who already seems to have everything.
These desirable gifts are practical gifts, too, so they're going to get some use (as opposed to the latest knickknack/dust collector).
Read on for some awesome "D" presents that we think your friend or family member will get a kick out of!
Delicate Dream Catchers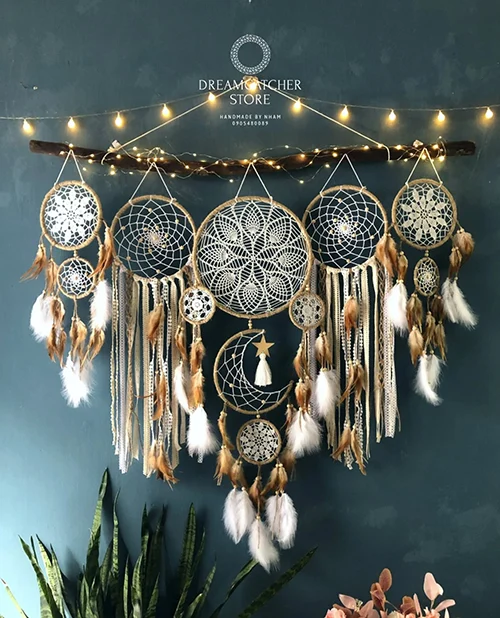 Isn't this dream catcher gorgeous? It's a stunner for sure.
Having one of these grace your wall will not only get you all the compliments from your house guests but it's said to ward off evil spirits and bad dreams, too. How can you beat that?
It comes in various colors, so you can pick whichever suits your or their home just right.
Duffle Bags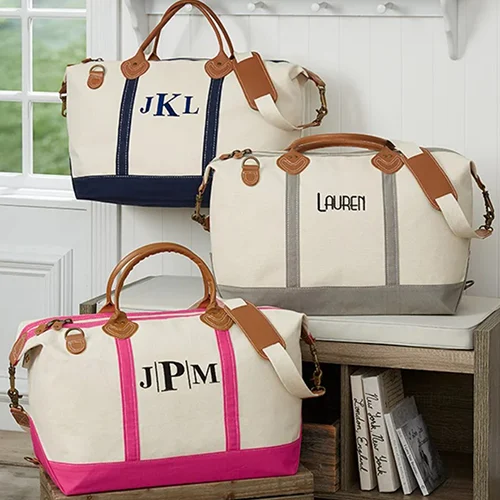 A great duffle bag is worth its weight in gold! And if you happen to have a collection of gold, have we got a bag to lug it around in…
This luxurious weekender bag comes embroidered with your name so it won't end up in the wrong hands.
It's so sturdy and oversized, too, so you don't have to worry about overfilling it for a fun weekend away.
Or, you know, your gold spilling everywhere.
Dear Diary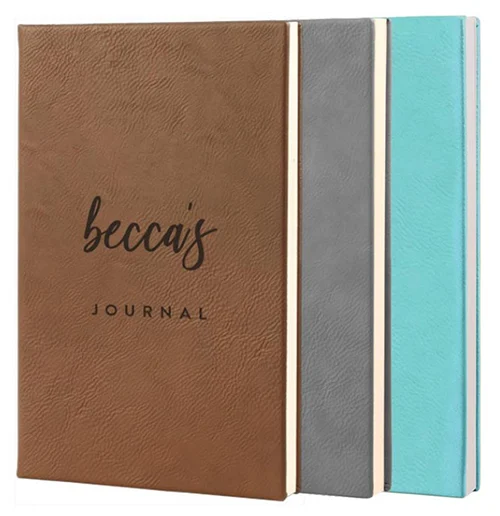 This leatherette journal comes with your name embossed on the front. That should keep the looky-loos away from your private thoughts.
This pretty diary is also plenty masculine as well, so it's an ideal gift for any gender and any age. Fun for doodlers and sketchers, too!
Dirt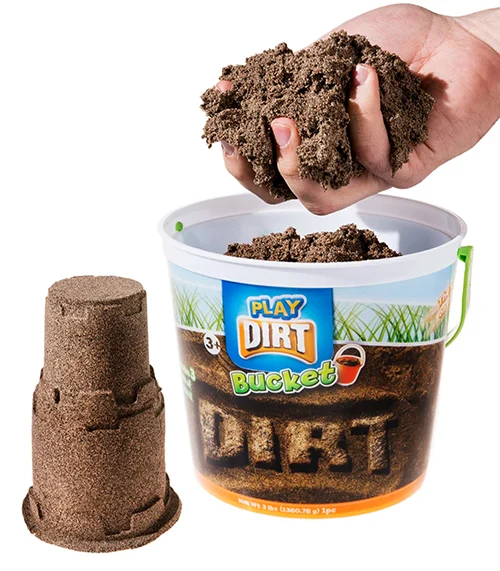 Yep, you read that right: We recommend buying dirt! Well, the fake dirt anyway (have you seen the price of land recently?).
This fun bucket of delightful and messy "dirt" will keep the kids entertained for hours, long after the allure of Play-Doh and Slime wears off.
The best part? It cleans up a heck of a lot easier than real dirt, so you can put away the Tide.
Diamond Glasses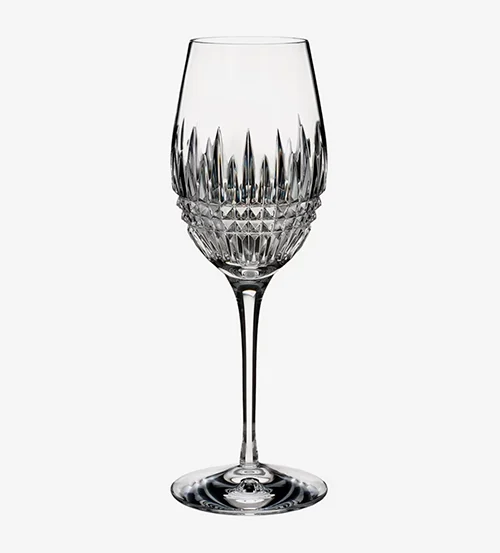 And from dirt, we segue right into…super sophisticated diamond glasses from Lismore!
We always said we were an eclectic blog.
This gorgeous stemware will awe all of your guests, or make a wonderful wedding or anniversary present for a special someone on a special occasion.
We can almost hear that delightful *diiing* of the toast from here.
Drone
Not just for kids, this drone is for everyone young at heart! The on-board digital camera is a must-have for capturing all of your high-flying adventures, and it's a great option for beginners, too.
It makes uploading all of your inspiring shots to social media super easy, too. Let the experts from Radclo show you how and get flying.
Doodle Prompt Journal
Do they love to sketch but often run out of ideas? This doodle prompt journal is a great gift idea to get them out of their writer's block…er, should we say artist's block?
Such a nice gift idea for the aspiring painter, animator, anime lover, tattoo artist, or YOU.
Date Night Dice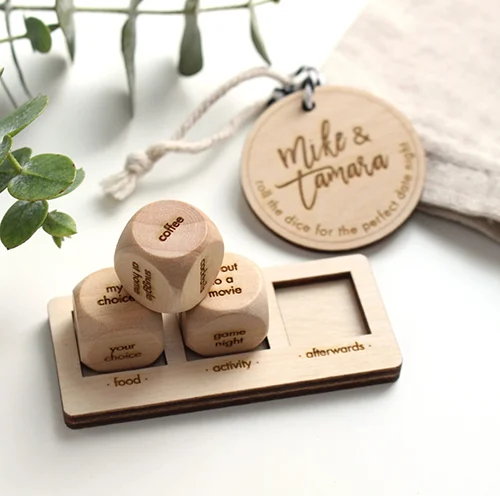 Banish the ever-present question of "What do you want to do tonight, dear?" with a set of these date night dice!
So fun and clever, you will never be at a loss for what to do with your evening together from now on.
Every couple should own a set of these dice, and they make great wedding and anniversary gifts, too!
This special gift can be personalized, as well, for an extra special touch.
Driftwood Art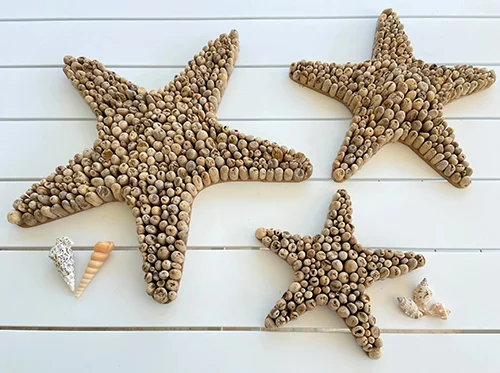 A bit boho in its appeal and definitely in with the beach vibes, this driftwood art is so one-of-a-kind!
It's perfect for sprucing up a dull or boring living room, and would also look amazing in a guest bedroom or bathroom. An excellent gift to give their space that natural, zen feeling.
Related: Best Gifts for Beach Lovers
Wedding & Anniversary Gifts That Start with D
Did the lovely couple wed in December? Maybe it's David and Diane who happen to be celebrating their wedded bliss? Or perhaps their last name starts with D!
Whatever the case may be, we've rounded up some fabulously unique gift ideas for the happy couple.
Decision Coins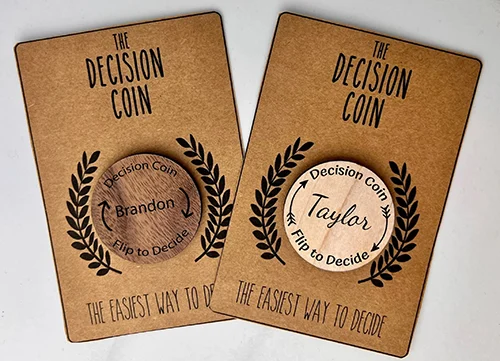 These personalized decision coins are the best things since peanut butter and jelly! These would be a perfect gift idea for a wedding gift.
All you have to do is supply the maker with their two names and they'll do the rest.
Diamond Photos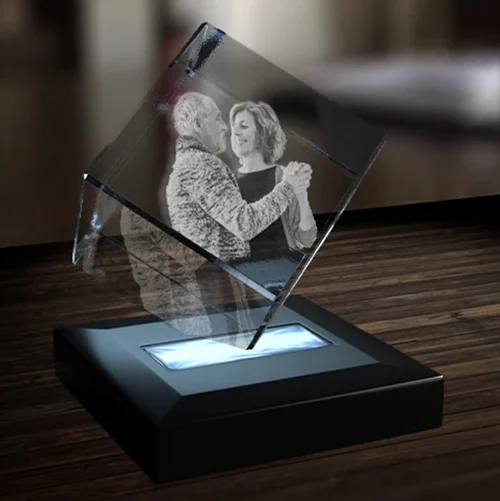 Choose the right size and shape for you, pick out a favorite photograph, and voila! You have a classy, timeless, modern gift for the happy couple.
Great for weddings, but especially great for anniversaries or the holiday season, this sleek version of a picture frame puts all the rest to shame.
Digital Picture Frames
Can't decide which photo to frame? No worries, because with this digital picture frame, you don't have to limit yourself!
This amazing invention is so easy to use.
You can upload photos from any location as often as you like, which makes this gift great for grandparents or anyone who enjoys a constant influx of new, sweet family photographs.
Date Night Cards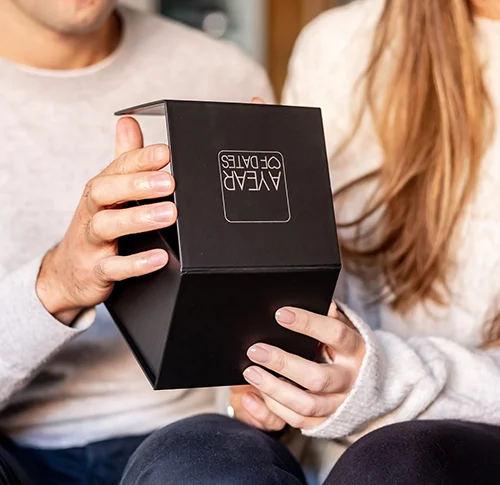 An entire year of date night ideas? Um, yes please!
This fun box is great for a wedding or bridal shower gift, or even a birthday gift for one of the sweet spouses. It's totally unique and clever, and the couple will have so much fun "playing" it.
Get creative and think outside of the boring wedding gift box with this fun set of cards.
Related: Letter C Gift Guide
White Elephant Gifts That Begin with D
How much fun are White Elephant parties? They're a classic for a reason! A great White Elephant gift is equal parts unusual, clever, witty, and a touch of the bizarre!
We all love going home with the best and maybe weirdest gifts, so this time, we've got you covered with a whole bunch of wacky presents that are also what people secretly want.
Say bye-bye to a boring gift card or gift certificate, and say hello to these great and funny gifts. These would also be great as Secret Santa gifts, too.
Dope or Nope Game
Invent something new and then pitch your idea with this hilarious board game!
You'll come up with some bizarre inventions, but that's only half the fun: the other half is learning if your well-thought-out idea is "Dope or Nope!"
Dancing Hula Girl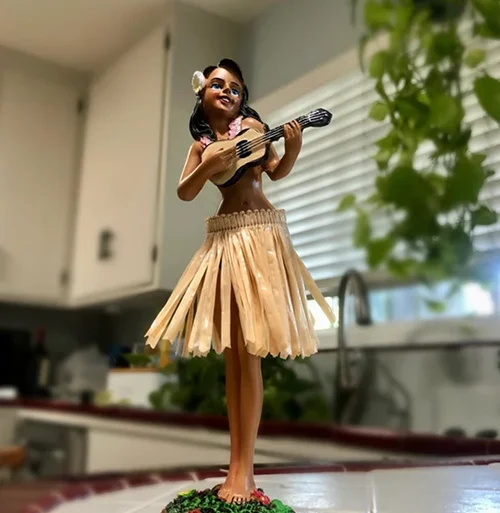 I mean, what self-respecting automobile driver doesn't want a classic dancing hula girl to accompany them on their road trips?
This version is as timeless as they come, and she makes a great White Elephant gift. Can you drive in the carpool lane now? A sweet and sassy little gift at a reasonable price.
Dish Towels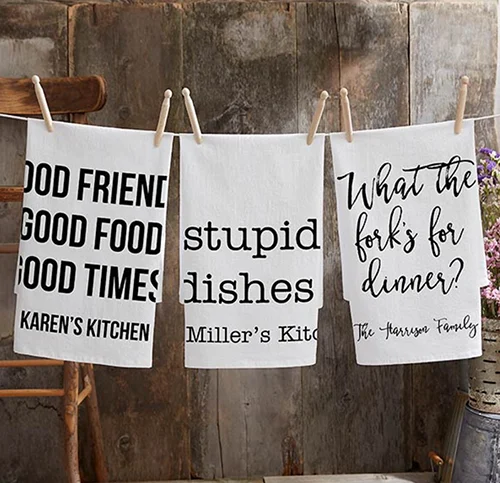 Hey, you know you're over thirty-five when a great set of dish towels makes your heart beat a little bit faster! These ones are one-of-a-kind when you add that personal touch and have them customized however you like best.
Go with something witty and sarcastic for a can't be beat gift idea for your next White Elephant party.
Digital Cameras
Sure, our phones have great cameras now, but there's something a lot more fun about pointing and shooting a real camera again!
That's why we love this throwback version which is an amazing gift for kids and adults. It's also a thoughtful gift as it allows them to snapshot all of their favorite memories to be enjoyed in the future.
Stocking Stuffers That Start with D
How fun to coordinate your holiday gift exchange with the letter "D!"
With these great stocking stuffers, you'll be cramming a ton of fun into your oversized socks all Christmas Eve!
From the littlest to the simplest, to the ones you never would have thought of without our team (you're welcome!), these "D" items are the coolest.
Dollar Rolls
Cold hard cash? You can't beat it!
This favorite gift uses dollar bills as the basis for a super fun gift idea that will fit perfectly into your Christmas stocking.
All you need to do ahead of time is to collect some used toilet paper rolls! Easy peasy dollar squeezy!
Druzy Stone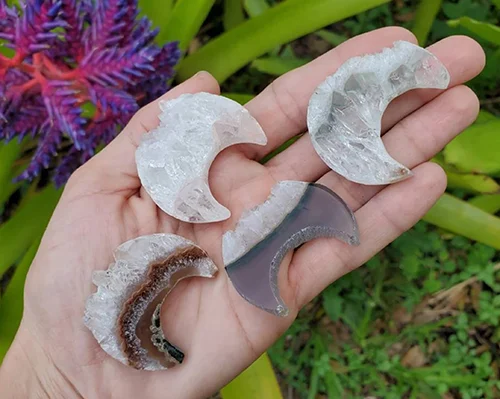 From Brazil, these natural Druzy stones are completely unique and make a fun option for your stocking during the gift-giving season!
You can even tell the seller which color you'd prefer, and she'll do her best to oblige.
That means you can order several different stones, one for each member of the family, in their favorite colors.
Dotting Tool
Love you some nail art? These dotting tools take your manis and pedis to new heights!
Great for professional nail artists and aspiring pre-teens alike, these fun tools will be the hit of your girl's night out, slumber party, or just a fun way to dress up for a date night.
Data Storage Devices
This memory card is perfect for your Nintendo Switch addict! I mean, Nintendo Switch aficionado.
Yes. Give him or her what they really want for Christmas: a way to keep on playing their favorite Super Mario games well into the New Year.
A big hit with teens, college students, and adults, too!
Related: Best Christmas Gifts for Gamers
Fandom Gift Ideas That Start with the Letter D
We've all got a nerd or two in the family, and that's a good thing! They spice things up and tend to be the life of the party in a lot of situations.
From little girls in love with their favorite Disney fairytales, to your hardcore gamers, to literature nerds who can quote The Divergent series off the top of their head, the ideas are a great way to make them jump for joy.
Read Next: Clean Comedy Movies for the Whole Family