Because who doesn't love the night sky? In a way, you could say this gift guide is for everyone on our lovely planet Earth. But more specifically, these are some of our favorite astronomy gifts for adults.
If you have a friend or family member who is especially obsessed with all things astronomy, stick around! We've scoured the whole galaxy for some totally rad gifts that will be out of this world for your astronomy lover.
Sorry/not sorry for the pun. There will be more. You've been warned.
Our website is supported by our users. We sometimes earn a commission when you click through the affiliate links on our website. See our privacy policy & disclosures for more information.
Best Astronomy Gifts for Adults
These are some top picks for your space-obsessed friend, wannabe astronaut kiddo, retired NASA spouse, or just anyone who loves to gaze at the beauty of the night sky!
1. Hubble Legacy Coffee Table Book
How could we not start out this epic list without a Hubble Space Telescope something or other? And this something is truly special.
One of the best coffee table books you'll ever find! Seriously, search the planet far and wide and you won't find a prettier and more inspiring volume to grace the nightstand or coffee table.
2. Star Registry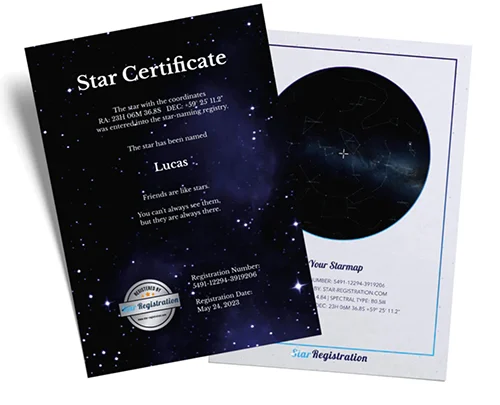 Name a star in someone's honor? Um, yes please, and thank you! This totally perfect astronomy gift is so rad, it takes a whole night sky to appreciate and showcase it.
A great gift for a friend who loves star gazing, a camper who loves to sleep in the big outdoors, or your friendly backyard astronomer.
3. Give Me Space Keychain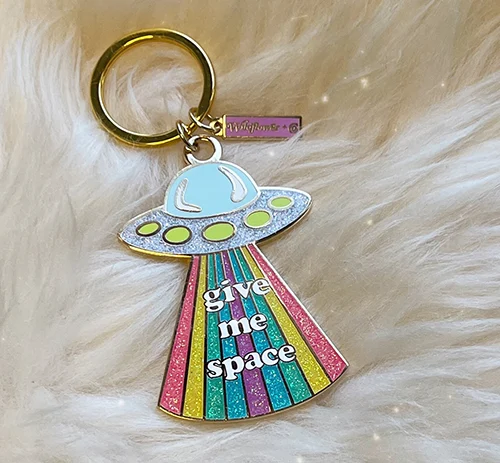 This adorable keychain says it all. With witty humor and the cutest of graphics, it's a fun way to organize the keys to your car, home, work, and dare we say it? Even your spaceship!
Also a great way to spiff up your backpack if you don't need to use it as a keychain! A perfect addition to any space lovers collection.
4. Telescope
For the aspiring astronomer, you just can't beat a most excellent telescope to observe the celestial bodies!
This one, with its Barlow lens and smartphone adapter, is begging to be used each and every clear night. Adventure is out there and this telescope will help them find it.
5. Stargazing Excursion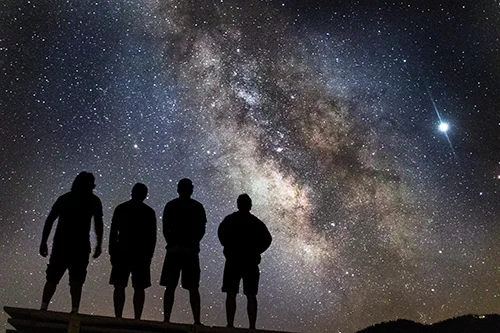 Take them on an adventure of a lifetime by organizing a stargazing excursion! You can head out in your vehicle anywhere light pollution is low and watch the gorgeous night sky together.
Or, head out to a local planetarium! No matter how you do it, this night will be one for the record books.
These days there are so many amazing, digital star maps for your phone to make finding your favorite constellations a breeze.
Or you could pull out the old-fashioned paper star charts for a bit of old-school fun.
6. Space Night Universe Lamp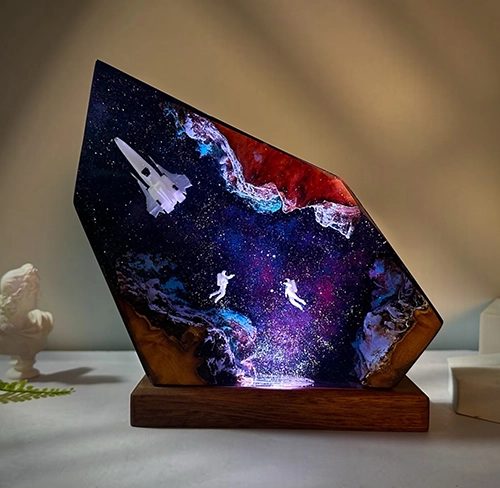 This isn't your dad's night light! Nope, this one is really something special.
Great for children or for all those who are young at heart, you can fall asleep to the dreamy vision of outer space and astronauts.
Talk about sweet dreams! We love this uber cool universe lamp.
7. Planet Lollipops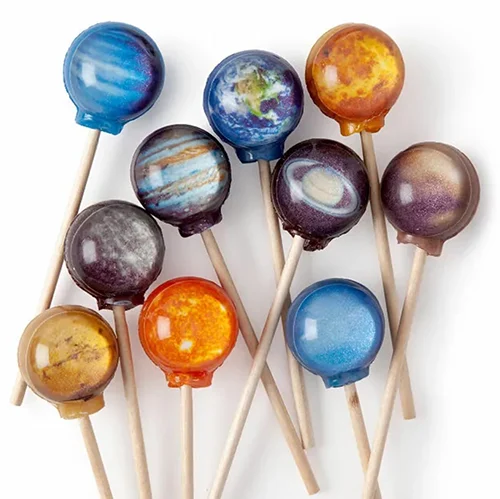 My goodness, these planet lollipops are almost too pretty to eat! We said almost. Tasty and clever, they'll give you a rush of sugar and appeal to all five senses.
Awesome for an outer space themed birthday, too! How can you not love them?
8. Night Sky Almanac
Map the stars the old-fashioned and best way with this night sky almanac.
Totally useful and easy to use, this beautiful book will inspire you to switch off the television, leave your phone on silent, and head out to the backyard to see what you can see.
Dreamy! A special gift for any and all astronomy enthusiasts.
9. Moon Phase Garden Stepping Stone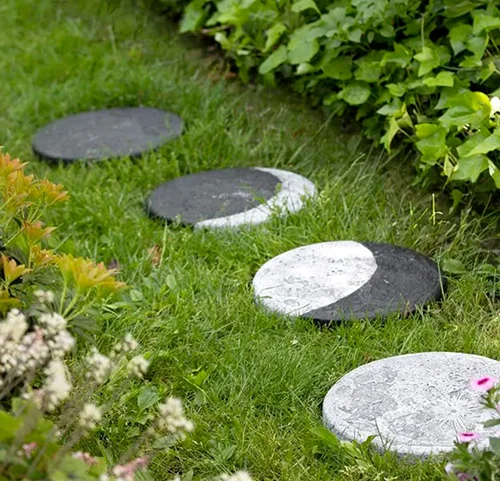 The phases of the moon are gorgeously displayed on these totally unique garden stepping stones! You'll want to relax at night in your own backyard oasis when you have these.
So unusual in all the best ways! A great housewarming gift, too, for the space geek couple who loves nature and astronomy.
Related: Best Gifts for Gardeners
10. Planetarium Night Sky Projector
Love yourself a good planetarium but don't live anywhere near one? No worries!
With this planetarium projector you can share your love of the stars and space exploration with your kids right in your own living room.
It even comes with a timer so you can go to sleep under the stars (and who doesn't want to do that, right?)
11. Floating Astronaut Hat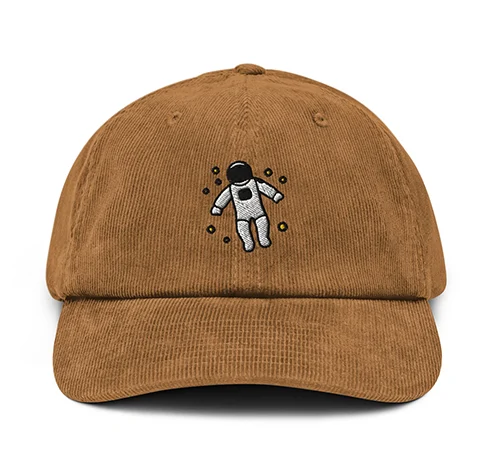 This cute corduroy cap is available in several great colors and its understated graphics show what you're all about!
Equally adorable for men and women, friends and even grandparents. It's a perfect gift and a fun way to rock your love for all things astronomy.
12. Astronaut Pen
Oh yeah! It's the original astronaut pen! This out-of-this-world pen works in just about any environment (even underwater), and it's the very one the astronauts use in space.
A gift for the true space enthusiast, they will be blown away by your thoughtfulness when they unwrap this present they've always secretly longed for.
13. Custom Astronomy Tumbler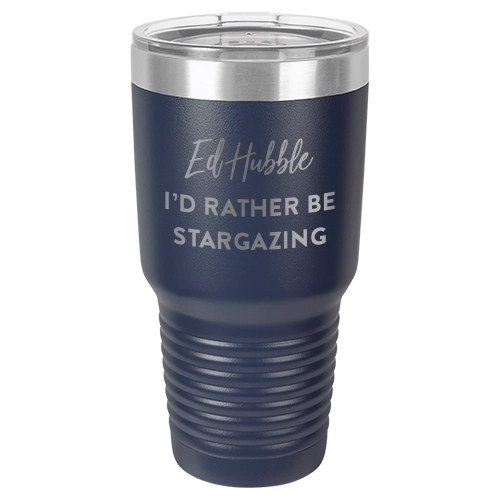 How would you decorate this awesome tumbler? Well, that's on you! How about "Greatest Astronomer Ever?" Or, "We Believe in You, Pluto?" You can go anyway you like with the personalization.
What we do know is, this vacuum sealed tumbler will keep your hot beverages piping hot for hours and hours of taking in the night sky, meteor showers, and more astronomical phenomenon!
14. DIY Galaxy Mug
These personalized galaxy mugs are so sweet and thoughtful because you DIY-ed them!
That's right, you are one epic gift giver when you take the time to make these cups for a unique astronomy gift.
Your friends will be — dare I say it? — over the moon!
15. Carl Sagan Greeting Card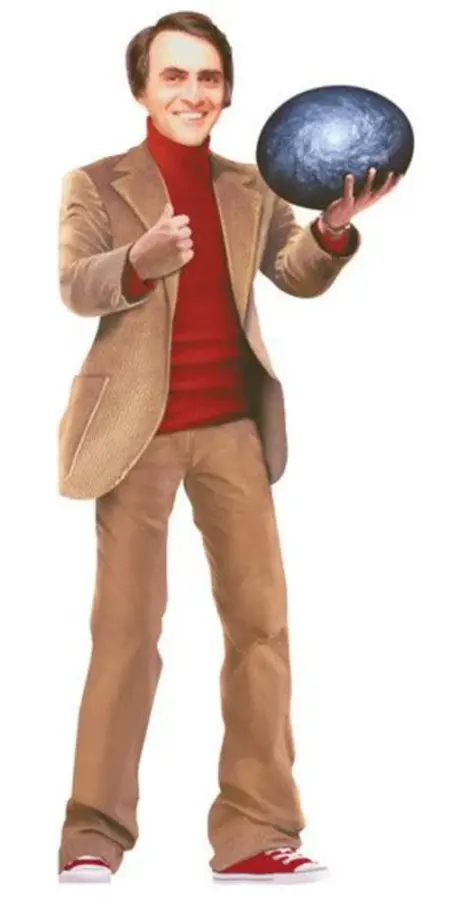 This is not your average greeting card that will hit the trash two minutes after the envelope does! Nope, this Carl Sagan card is the gift, and they will adore it.
We think it will promptly be put up on the fridge or framed at work, it's that special. And once you write something heartfelt inside? Perfection.
16. Stained Glass Moon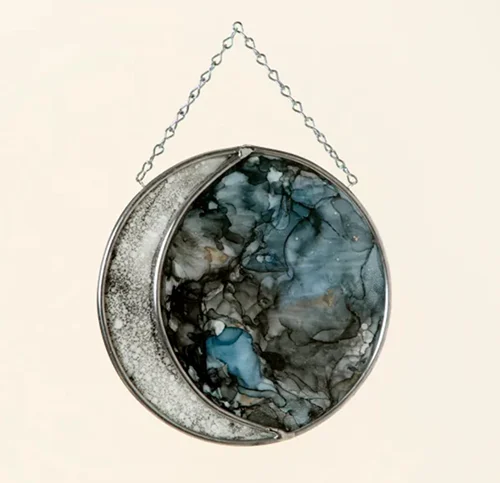 How gorgeous is this stained glass moon? A work of art that brings a smile to everyone's faces, it represents your favorite time of day: the night!
Great for hanging in a small space like a dorm room, we really love this one for your amateur astronomer or night owl.
17. Pillars of Creation Artwork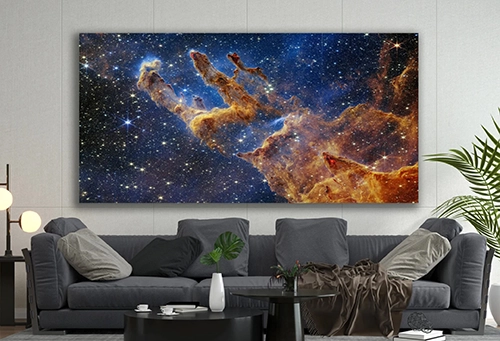 The vibrant jewel tones in this stunning work of art depicting the pillars of creation will match seamlessly with any decor and bring the whole living room or lobby to life!
Such a beautiful piece, you'll just have to get ready to hear people ask all the time, "Where in the world did you get this?"
18. Space Base Board Game
Game night has never been so fun as it is with this Space Base board game! Adults and kids alike will get a kick out of this excellent gift made just for lovers of the night sky.
You'll never want to play Uno, Rummy, or a round of Dominoes again!
19. Custom Star Map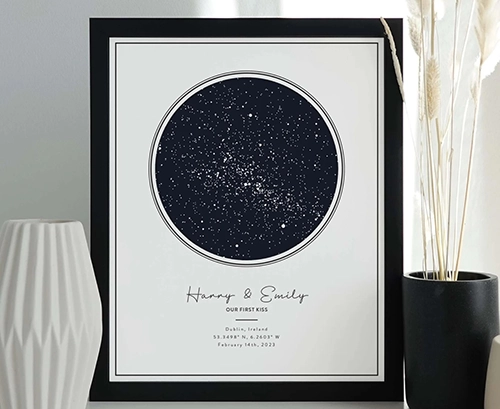 If you're looking for a gift for a romantic partner, well, you can stop looking now because we found it!
This awesome custom star map is so sweet it almost gives us a toothache — but in a good way. Such an adorable and swoon-worthy gift for that extra special astronomy fan.
20. The Universe of Colors Adult Coloring Book
Dreaming of the night sky? Wishing you could star gaze but it's too cloudy outside?
That's okay, we've got you covered with these beautiful and somewhat addicting adult coloring books with a whole universe of colors! So fun to color and the results are something you'll want to frame and mount!
21. Moon Journal & Lunar Calendar Prints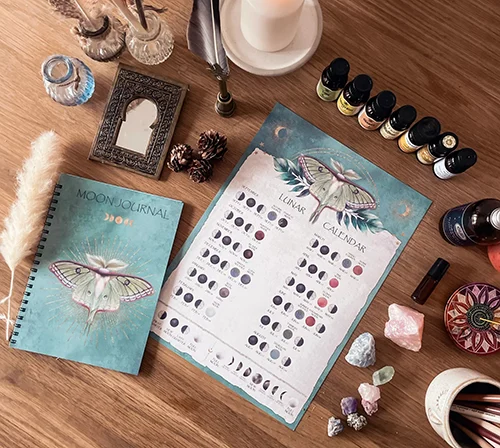 This beautiful calendar is so pretty you will want to keep it long after the year is up! Learn about the phases of the moon in this beautiful journal as well.
A wonderful gift for the astronomy student, or a high schooler who keeps their heads in the clouds.
22. Planets Hair Pins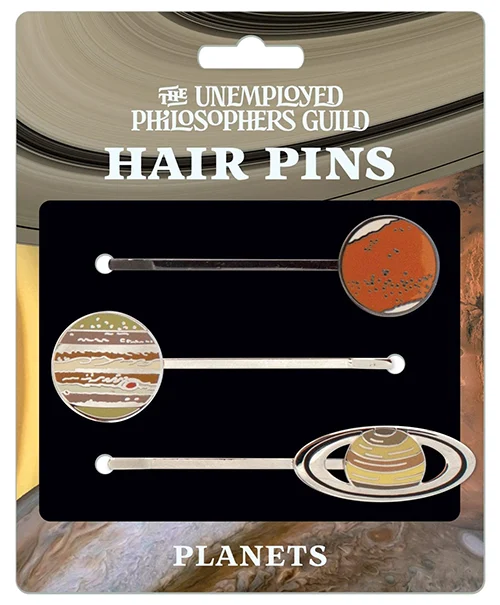 Keep your hair out of your face in style with these completely adorable planets hair pins! You can be the nerdiest of nerds and still look like a million bucks — it's a fact, ma'am.
These pins will make even the worst of bad hair days look stellar. I want a couple of packs, stat! The perfect space gift for your aspiring little astronomer, too!
23. Cosmic Bath Bombs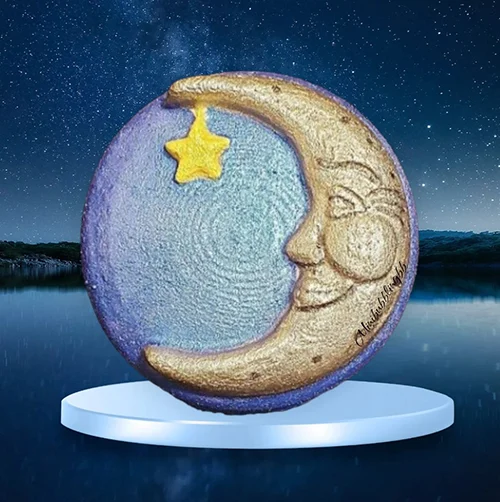 Relax and daydream about the night when you soak in a tub with these cosmic bath bombs! The only thing better would be an outdoor bath, am I right?
These bombs smell delightful and will have your skin glowing like the surface of the moon in no time at all.
Related: Relaxing Self-Care Gift Ideas
24. Glow in the Dark Moon Clock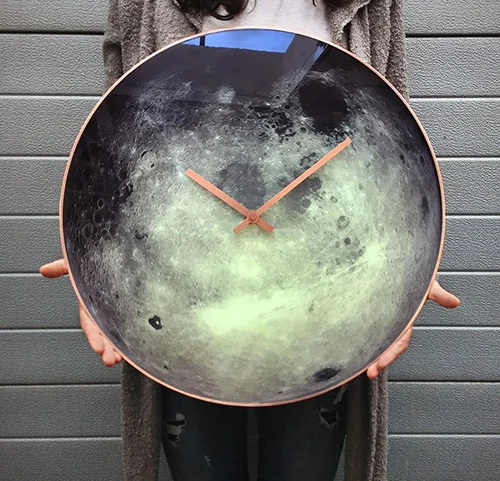 You can choose the diameter of this beautiful clock so it fits your space perfectly!
More of a work of art than just a simple clock, it will transform your living room or office into something truly magnificent.
And did we mention it glows in the dark? Since, you know, that is your favorite time of day: the night. Your space fanatic would be thrilled with this great gift idea.
25. Personalized Saturn Cheese Board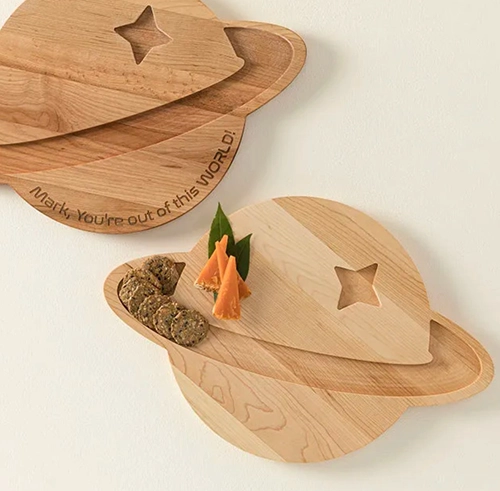 Discovering new stars and planets makes one hungry! Enter this delightful cheese board depicting Saturn. It's personalized exactly how you want it, so it's as perfect as perfect can be.
The best size for arranging a cheese or snack selection that will last long into the night as you explore the milky way.
26. Astrology Golden Mirror Wheel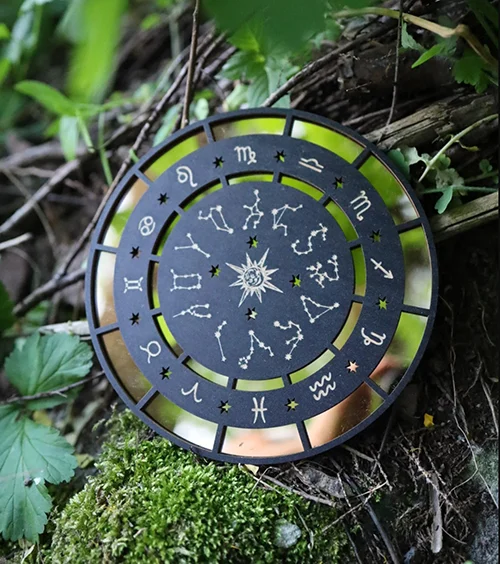 Handmade, this astrology golden mirror wheel is totally unique! If you have a friend who is just impossible to shop for, look no further than this beautiful work of art.
The signs of the Zodiac are engraved in a stunning way: you could say it's almost magical!
27. Nasa Socks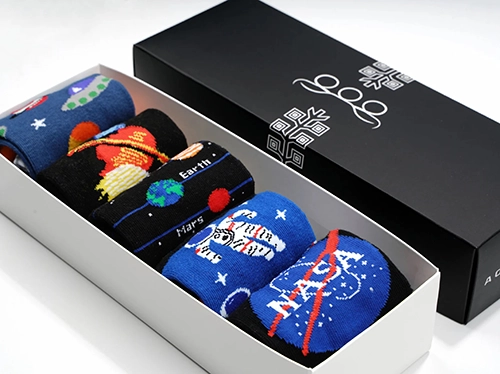 You might wear a uniform to work, or even a suit, but no one says you can't have fun socks!
These whimsical socks come in a four-pack and they bring an edge of humor and style to your otherwise boring outfits!
28. Galaxy Crystal Ball Paperweight
Keep your papers from flying about the room when you open the window — because, let's face it, you're going to open that window to get a better view of the sky!
This pretty galaxy paperweight is just the right unique gift for your favorite teacher or professor.
29. Personalized Constellation Christmas Stocking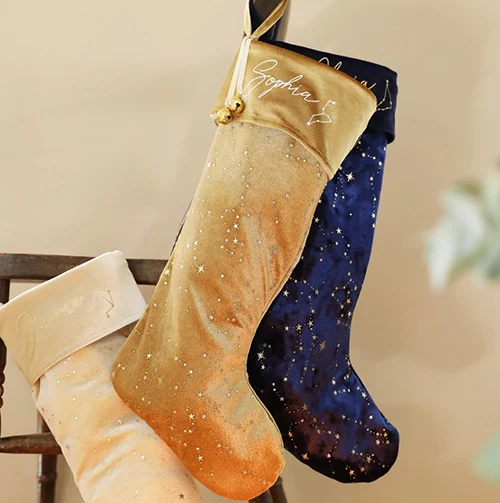 If you find the holiday season upon you with no warning (how does it do that every year?) then this personalized constellation Christmas stocking is just the thing.
Santa will love filling this cute stocking to the brim with all sorts of holiday treasures. What a great idea!
30. Under the Same Moon Cuddle Wrap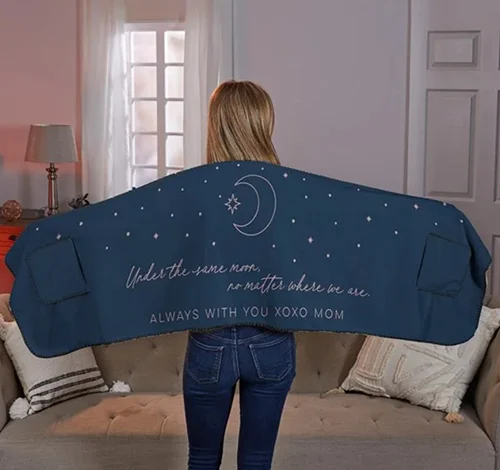 This isn't your ordinary blanket, no siree! This cuddle wrap is exactly what it sounds like: a warm hug of a snuggle.
The sentiment written is so sweet, so it's absolutely perfect for friends, your grandparents, or a romantic partner. And so soft, too. Definitely makes the list of best space gifts for a reason.
31. Astronaut Foods
Eat like the astronauts do with this super fun freeze-dried ice cream!
Yummier than you might think, and way more fun to eat than your typical frozen desserts, this would be so crazy delightful for party. Flavored Vanilla and Neapolitan.
32. Mars Dust Globe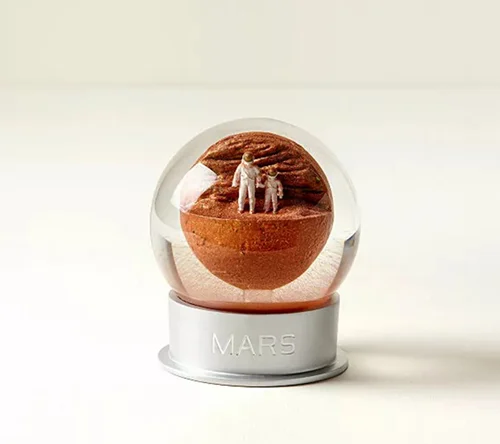 Who wants a snow globe when you can have a Mars dust globe? This is just the greatest thing ever, don't you think?
Shake it up and watch that red dust fall. Such a fun and wonderful gift for the young-at-heart space fanatic!
33. James Webb Space Telescope Model Kit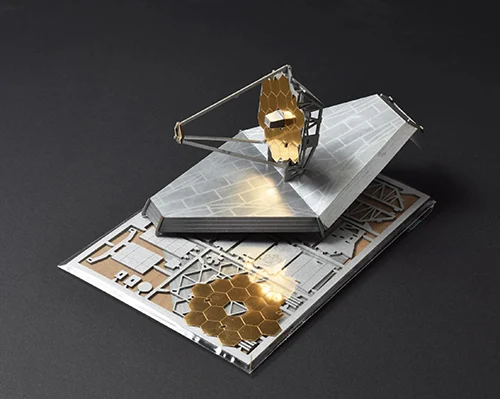 No one can afford the world's real best telescopes, so why not opt for a replica?
Handmade in Oregon, this James Webb space telescope model kit is going to become their newest obsession! So detailed and gorgeous, all your friends will want one as well.
All you need is Elmer's glue to bring this wonderful model to life.
It's an intermediate to advanced model, so it's best for adults or older children ages fourteen and up. A great display piece once it's finished, too!
34. Moon & Cloud Headphone Stand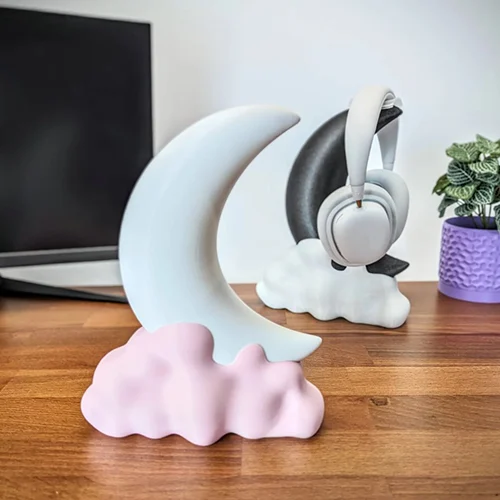 Hang your headphones up instead of losing them in the couch cushions! This adorable moon and cloud headphone stand is the ideal gift for teens and gamers.
It'd be a great addition and bring a bit of whimsy and childlike innocence to your gaming station.
35. 3D Puzzle Starry Night Music Box
Puzzle lovers, rejoice! This epic invention is going to come to life under your very own fingertips!
This beautiful 3D puzzle will be your instant obsession, and can you imagine how accomplished you'll feel once it's put together and you can listen to the music within it?
36. Skymaster Celestron Binoculars
Honestly, you had us at SkyMaster! This pair of binoculars leave nothing out and you will find yourself addicted to the night sky all over again.
Durable and water resistant, they will last for many, many years, and you might find yourself handing them down to the next generation of space lovers like your grandkids.
37. Vintage Moon Landing Watch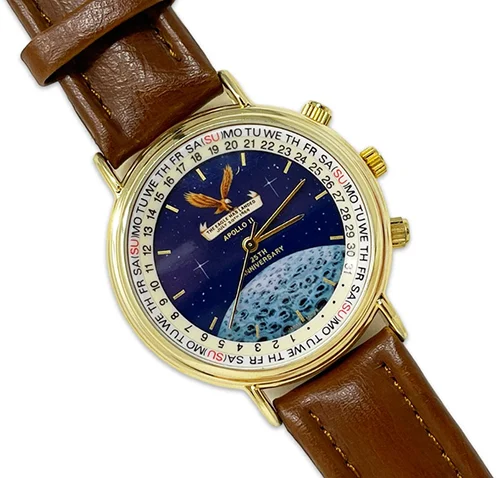 Wait, when did something from the 1990s become vintage? Ack! Well, all my aging aside, this rad moon landing watch is a real collector's piece.
Your space travel and astronomy enthusiasts will absolutely adore sporting this vintage watch and will never want to take it off. This may just be the best gift on the list!
38. Shooting Star Neon Sign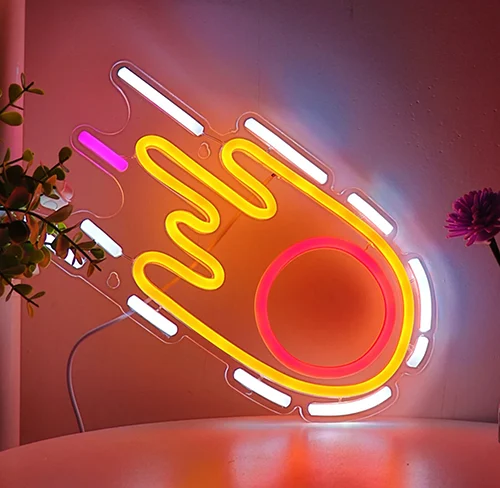 This shooting star neon sign would be epic in a game room or a bar! Not to mention a man cave or a den…okay, it will look great anywhere!
An instant way to upgrade and transform a boring, dull room, this bright sign will be the talk of the family.
39. Space Kitten Tote Bag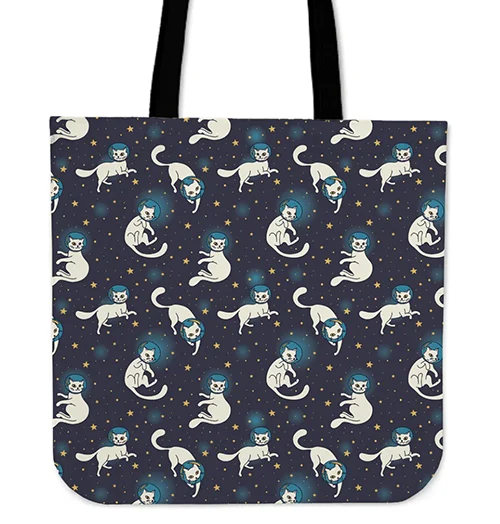 This tote bag, decorated with the cutest of space kittens, is the perfect size for the library, a trip to the farmer's market, shopping at the grocery store, or just lugging around your emergency night sky gazing equipment!
Yes, there is such a thing as emergency night sky gazing equipment, don't judge.
40. November Meteors 1882 Print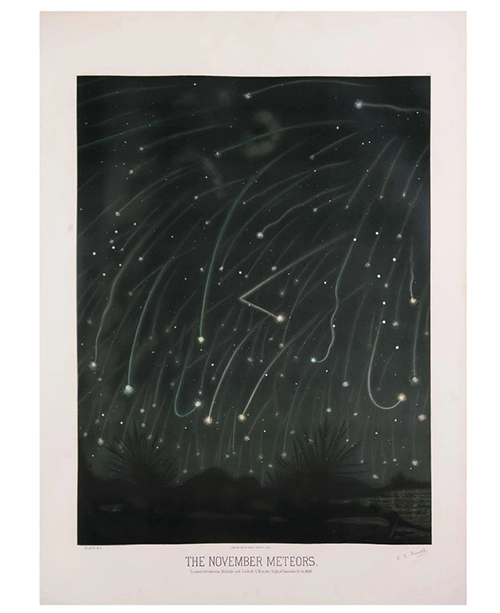 For those of us who love a good meteor shower, this print from 1882 is such a delight! It's lovely to look at, and why not hang a black light to really showcase it?
Find yourself a pretty frame (but not too ornate — after all, the print is the star) and you'll have yourself a wonderful gift for your wannabe astronomer.
41. Personalized Constellation Coaster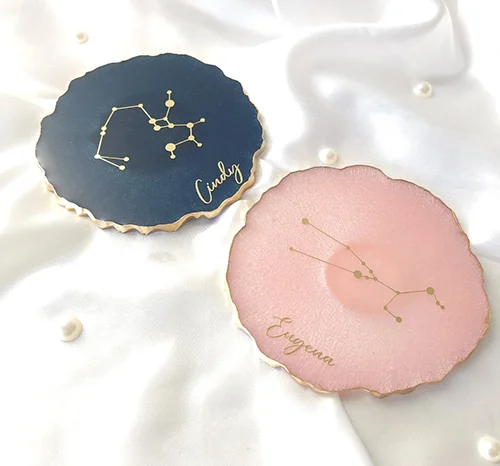 Always losing your rings or car keys? A great dish or coaster is the answer, and this one is just right for adults who love the night sky!
Simply pick your astrological sign and decide if you like blue or pink best, and voila! A wonderful present.
42. Glow in the Dark Ceiling Stars
What child — or adult for that matter — doesn't want to drift off to dreamland under the stars? If you aren't lucky enough to have a sky light above your bed, these glow in the dark ceiling stars would be an ideal gift.
These would be so sweet in a space or sky themed nursery, too! Get them started early on their love for the planets.
43. DIY Black Hole Table
This infinity mirror is your very own DIY black hole in a table.
Learning how to make this would be such a fun family project, or make it all on your own and give it to your favorite astronaut or space obsessed friend!
It will turn out stunning and will wow everyone who sees it. You might have to make another for yourself!
Related: Fun DIY Birthday Gifts
44. Take them to the Space Center of Houston Museum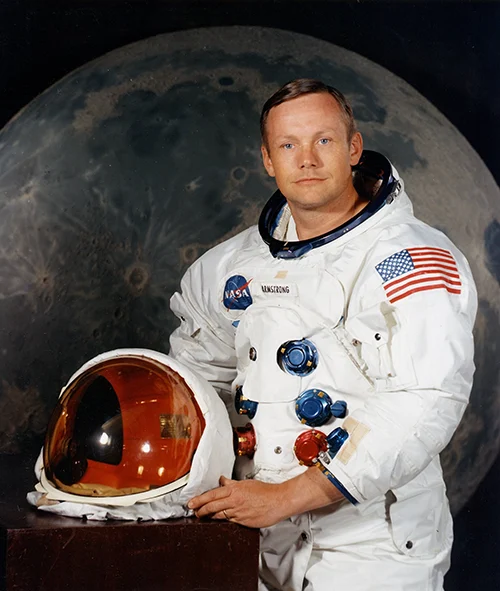 Take them out on a trip to the Space Center of Houston!
Pro Tip: they're nice and understanding if you do, but be careful to not accidentally drive into NASA like we did…it's right next door.
You can even eat breakfast with an astronaut! A totally rad experience gift for your future astronaut.
45. Passport to Mars Notebook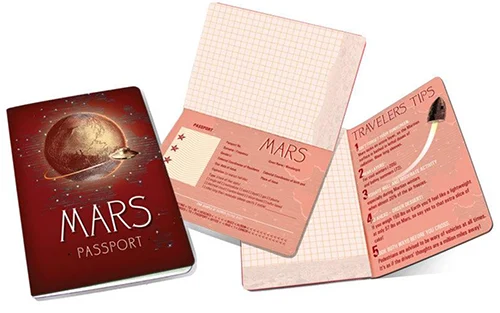 Headed to the Red Planet are we? Then you need this epic Passport to Mars notebook!
A great gift for the adventurer or science fiction fan, this fun book will be the hit of the birthday party for sure.
46. Levitating Moon Lamp
Who wants or needs a lava lamp when they have this amazing levitation moon lamp? We are just in awe of this cool invention and think your preteen will be too.
A great gift for the daydreamer, night sky lover, and for the young-at-heart.
47. Pluto Never Forget Shirt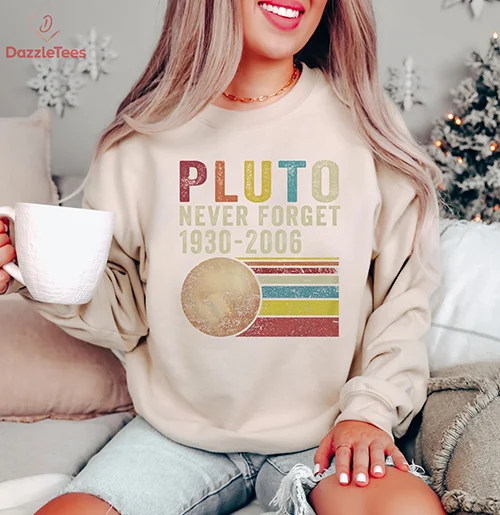 We won't forget you, Pluto! This fabulous tee shirt keeps everyone's favorite "planet" near and dear to our hearts.
Available in a wide range of colors and sizes, so you can get one for the whole family! Soft and cozy, you'll want to wear yours everyday.
48. Mars Zen Garden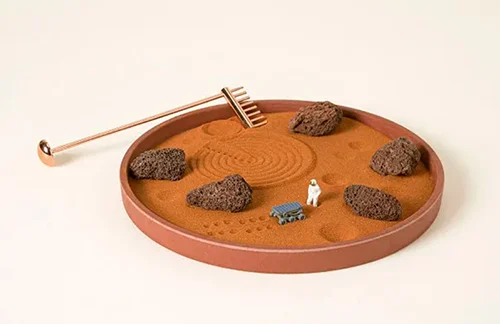 You've never seen a Zen garden quite like this one, have you? Neither have we, and we are here for it! So cute and clever, you'll rake the red dust and feel your stresses melting away.
Such a good gift for the man or woman who is stuck in an office all day when all they want to be is a space explorer.
49. Moonstone Necklace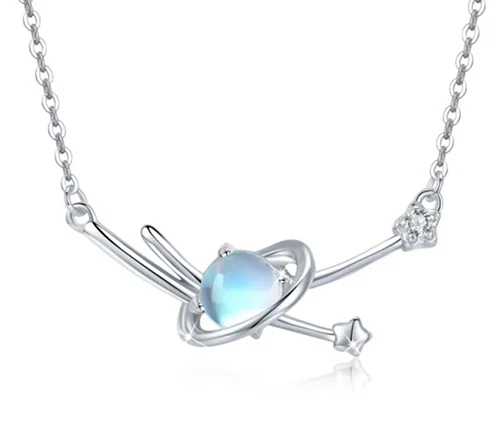 What a unique find! We love this beautiful moonstone necklace and think she will too.
So unusual in all the right ways, this pretty bauble will dress up her casual jeans and shirts, and will look equally stunning with her date night dress.
50. Astronaut Bobblehead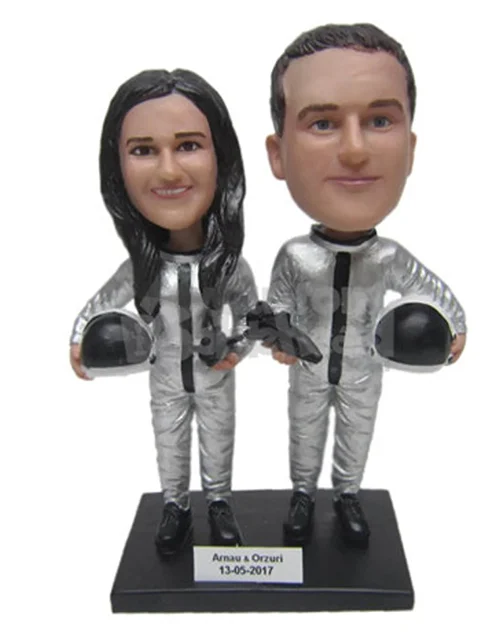 This bobblehead will bring a smile to everyone's faces! Designed to look like you and your partner, only with space suits, this is a fabulous gift for an anniversary.
Or it would make a great wedding gift! Would it be weird to use it as a cake topper…? Well, wherever you display this fun astronaut bobblehead it is sure to get a lot of compliments.
Read Next: Fun Letter A Gift Guide