Today we're going to look at some clever gift ideas that start with C!
Do you have a Caitlyn in your life that is having a birthday? How about the wedding anniversary of Calvin and Casey?
Why not incorporate a fun theme to your gift-giving with captivating and creative gifts that start with the letter "C?" It's so fun and really makes you think outside of the box — or perhaps we should say "outside of the crate."
How clever would it be to have a whole party where everyone brings gifts of all shapes and different sizes that start with "C?" What a fun and memorable event that would be!
We'll start out with this gift list of 100 captivating, crazy, cute, and creative "C" themed gifts to get you started, then we'll highlight some of our favorites down below.
Our website is supported by our users. We sometimes earn a commission when you click through the affiliate links on our website. See our privacy policy & disclosures for more information.
100 Gifts That Start with the Letter C
Here are one hundred fabulous gift ideas that start with C! No matter the occasion, price point, or interest, we have a little bit of something for everyone.
1. Chocolate (your chocolate lover will go crazy over this subscription)
2. Concert tickets
3. Cookware
4. Calendars
5. Cologne
6. Cat accessories (scratch posts, climbing towers, toys, and everything else they need)
Related: Cat Lover Gift Guide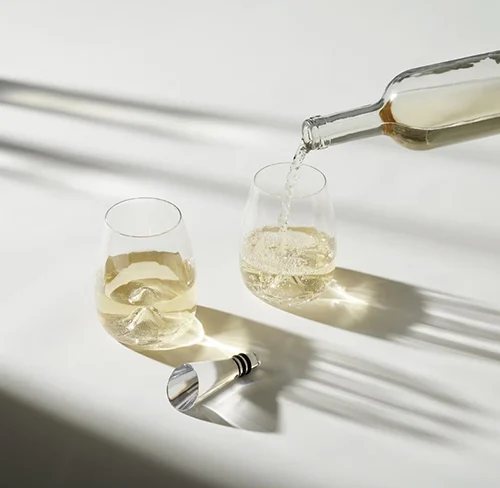 7. Crystal (we love this crystal wine stopper and glass set)
8. Cookie Cutters
9. Compact mirrors
10. Craft supplies (paints, brushes, or even kits like this embroidery set)
11. Crossword puzzles
12. Chargers (cellphones, power banks, etc)
13. Candles (you can't go wrong with these travel-inspired scents)
14. Clocks
15. Cosplay Costumes
Related: Best Gifts for Cosplayers
16. Coal (this is best to put into your brother's stocking at Christmas)
17. Cocktail mixers and sets (this cocktail mix kit is an easy way to get started)
18. Castle tour (drive them out to their local castle for a tour)
19. Cashmere Clothings (we highly recommend Gentle Herd)
20. Cowboy hats and boots
21. Chairs (for patio or living room)
22. Cooling blankets
23. Chapstick
24. Cufflinks
25. Cash
26. Collagen serums (these collagen face masks are good for all skin types)
27. Coats
28. Camping gear
More: Must-Have Camping Gear & Gifts
29. Coveralls
30. Computer accessories (desk mats, mouses, wire organizers, etc)
31. Couple's Adventure Challenge book sets
32. Cauldrons (this is a great Halloween gift)
33. Cutlery
34. Cupcakes (this cupcake box is great for birthdays)
35. Comforter set
36. Car (is it their sweet 16 already?)
37. Cheetah print clothes (it's coming back in style… right?)
38. Coupons
39. Crates or Cages (perfect for new dog owners that need one)
40. Canvas artwork (you can get personalized options here)
41. Calean (hookah pipes)
42. Clips (hair clips, key clips, bag clips, etc)
43. Cushions
44. Cactus desk plants
45. Compass
46. Calculators (these are must-haves for high school or college students)
Related: Gifts Every College Student Needs
47. Car seats
48. Card games
49. Champagne
50. Cork shoes (Birkenstocks are best known for their cork shoes)
51. Cash register playsets
52. Crowns
53. China dishware sets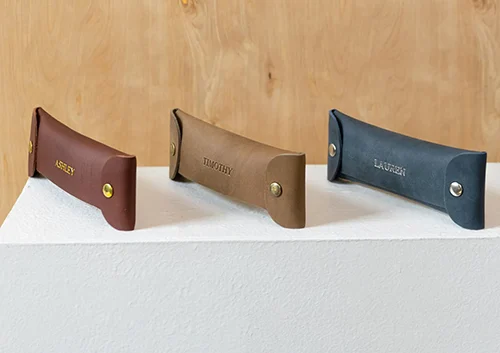 54. Custom Cases (such as pencil cases, phone cases, or glasses)
55. Cups
56. Chordophones
57. Catan board game
58. Carrot Cake (carrot cake from scratch is the best carrot cake)
59. Canteen
60. Cider (hot cider is great for a winter backyard date night)
61. Color sorting toys (this Montessori rainbow is perfect for learning fine motor skills)
62. Cord organizers
63. Cribs and Crib accessories
64. Calla Lily flowers (this bouquet can brighten up any room)
65. Cradle
66. Cars (Hot Wheels is always a favorite)
67. Cruise ship tickets
68. Copper straws (we love these reusable bamboo-style straws)
69. Curling iron
70. Clay, for instance modeling clay or playdough
71. Combs (toddlers love these)
72. Chainsaw
73. Coffee beans (learn how to roast your own coffee beans here)
74. Clipboards (coaches or teachers will appreciate this one)
75. Cabin or Cottage trips
76. Cornhole bags and board set
77. Capes
78. Clouds (any cloud-themed gift for weather lovers will do)
79. Carafe (this crystal carafe is perfect for those who already have everything they need)
Related: Thoughtful Gifts for People Who Have Everything
80. Corkscrew
81. Cots
82. Clue night (play the board game & watch the Clue movie together)
83. Coolers (Yeti, Cordova, etc.)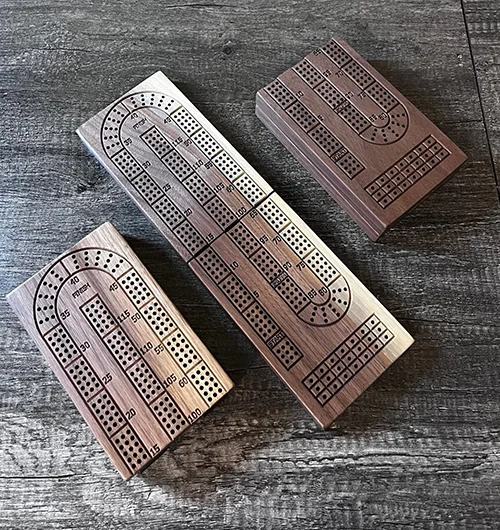 84. Cribbage (go for a handmade or personalized board)
85. Culinary Classes
86. Crystal balls
87. Charcuterie boards
88. Carriage ride
89. Cupcake makers (this portable one is too fun)
90. Cello
91. Chests
92. Christmas tree
93. Centerpieces (find decorative ones for each holiday)
94. Chocolate Chip Cookies (this recipe is a sure winner for anyone)
95. Climbing gear (crampons, chalk, carabiners, cams, or crash pads will do)
96. Cookbook Collection
97. Crazy Cat lady stuff (we put together the best ideas here)
98. Cleavers
99. Carnation flower bouquet
100. Charity Contributions
Best Gift Ideas That Start with C
Overwhelmed by too many options? That's okay, we've got you, boo!
This great list of gifts that start with our new favorite letter is simply the best. That's right, pick one of the coolest gifts and you'll be halfway to the party already.
These options are totally clever and creative, so that's why we labeled them under the absolute best.
We're sure you can find just the right pick among the following gifts.
Cigar Club Subscription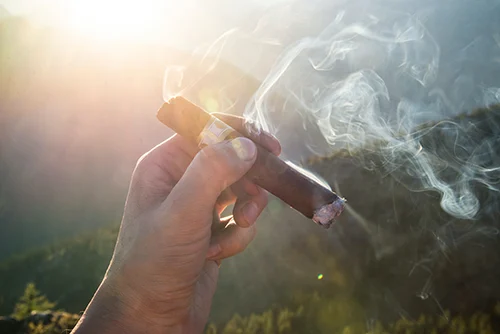 These aren't your everyday, ordinary cigars. No way! These are carefully curated and handpicked by those who know what they're doing (as opposed to you wandering through a cigar shop, confused).
And the best part? They're getting a delivery of these epic cigars each and every month. A great gift idea for your favorite puffer.
Custom Chocolate Bar Labels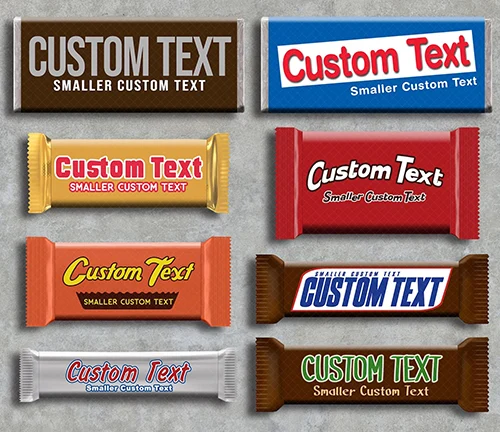 These adorable chocolate bar labels turn their favorite candy bar into a real work of art! Totally customized for your partygoers, this is one special gift that went a little above and beyond the norm.
You can't beat that.
The Crocs Classic Clog
A gazillion people can't be wrong, right? If you can't beat 'em, join 'em with a rad pair of Crocs Classic Clogs! Unisex and oh-so comfy, your feet will be heaven.
Wear them with pride every day of the year.
And remember, as a dear friend of mine once said, "If you ain't Crocin', you ain't rockin'."
Charms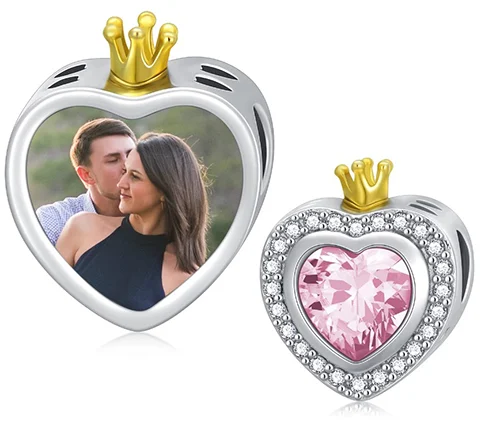 A charm bracelet is a great letter C gift, especially for a mom or a teen girl. These utterly adorable charms will make her beam with happiness.
The hardest part is figuring out how many charms you want to purchase for this custom bracelet!
A classic gift that you can add to every year as well until the bracelet is full.
Coffee Maker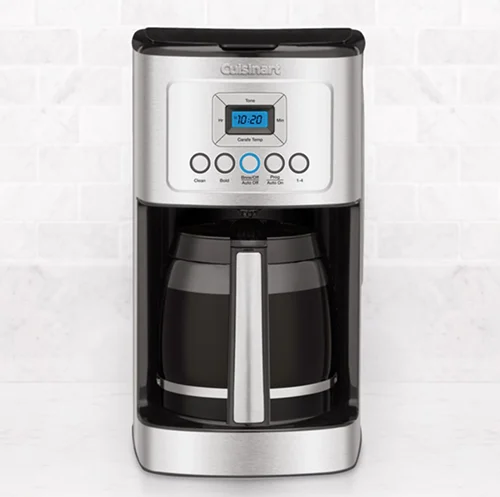 Mmmm, I know what's my favorite "C" item — coffee! Having a great brew in the morning just makes your day that much brighter, right?
This great coffee maker is a wonderful classic option for a really good cup of joe. Just add cream and sugar! A practical gift for that special coffee lover in your life.
Chalk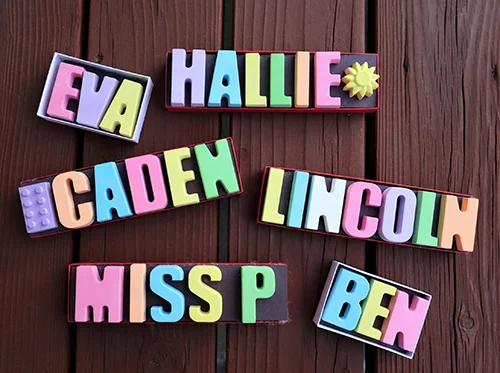 Personalized with their name, this great set of sidewalk chalk is absolutely perfect for decorating the pavement!
Hopscotch and scavenger hunts just won't be the same without this fun set. So colorful and long-lasting, too, for plenty of summertime fun in the sun.
A great idea for children's gifts, or for that kind of person that is perpetually young at heart.
Character Figurines
Do we have any collectors in the building? If you know their favorite character, then these epic-looking figurines will be the perfect choice!
Easy to box and wrap, these would be a great addition to their collection. Choose from all sorts of characters until you find the just-right one for them.
Crates for Men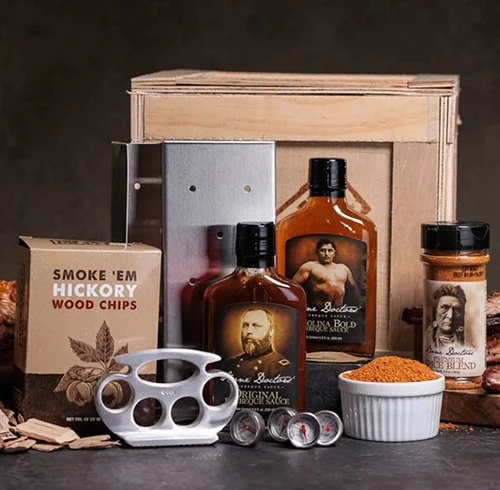 Packed in an oh-so-manly crate, this good idea gift box is one-of-a-kind and a delicious treat he'll definitely love!
Filled with all sorts of yummy surprises, like crave-worthy artisan jerky and beer, you can easily find the perfect customized crate for your guy.
Chess Sets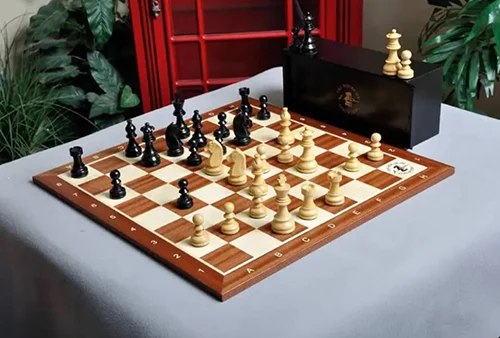 This wooden Chess set is heads and tails above the rest! So handsome and well-crafted too, that it makes playing your favorite game together even more fun.
Get rid of that plastic and cardboard set and upgrade to this gorgeous version that makes a totally timeless gift!
Wedding & Anniversary Gifts That Start with C
For the "CC" (Classy Couple), here are some of our favorite gift ideas that start with C to help them celebrate!
Gift shopping can be such a chore, but any one of these items would make the perfect gift for this special occasion.
Champagne Glasses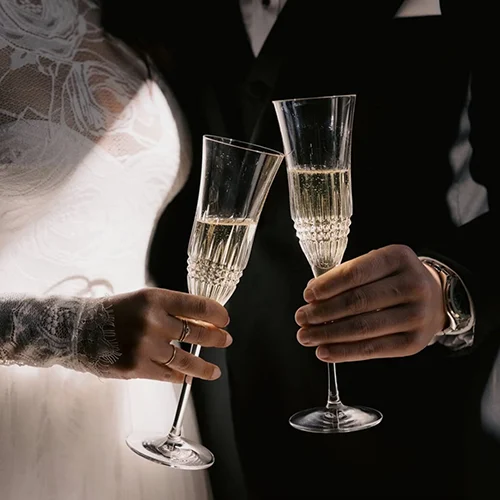 Cheers to the happy couple! These champagne glasses are so sophisticated and chic that you'll want to find a reason to clink them a lot more often than just your anniversary.
How about birthdays, family reunions, the holiday season, date nights, or just a random Tuesday afternoon? We say "Yes, please."
Couples Massage Coupons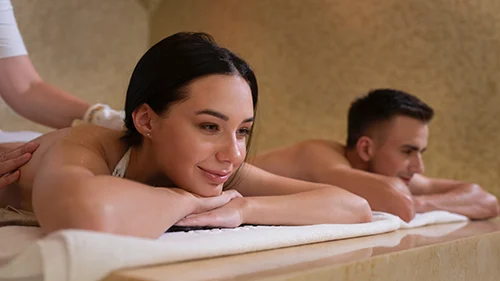 Gift the couple a set of coupons for their local massage/spa business! They can redeem them when their schedule allows, and it is also a great way to give back to your local community.
Talk about a win-win situation! Pair with a gift certificate to a restaurant for an extra one/two punch of fabulous gift-giving.
These are the types of unique gifts you might not initially think of, but hey, that's what we're here for.
Coaster Set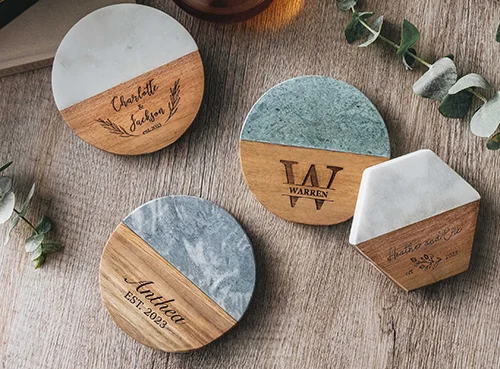 We really dig these customized coaster sets! They have such a modern and unique design, but not in a "this will go out of fashion soon" way.
They will fit in seamlessly with any different styles or decor, and they do a nifty job of keeping those water rings off the coffee table when guests drop by for a cocktail.
Couple's Retreat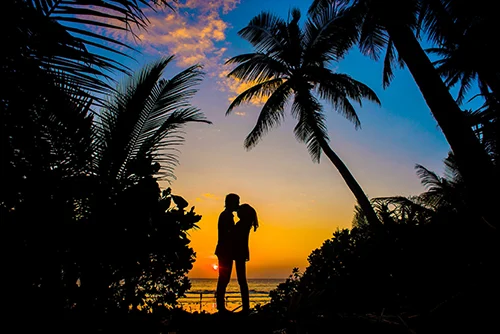 If it's a big number like ten, twenty, or more, then a couple's retreat is in order! Giving an experience is always an ideal gift.
It's so much more thoughtful than something that comes in a gift bag, after all. And you'll be giving them new memories! We can't think of anything better than that.
Related: The Couple's Gift Guide
White Elephant Gifts That Begin with C
White Elephant gift exchanges are even more fun to shop for when you have the theme of a letter!
Whether you go absolutely bonkers with the silly ideas, or you want to be the one that brings the gift everyone barters, trades, and begs for — we've got some awesome options for your White Elephant party.
All of these would make excellent Secret Santa gifts, as well, so keep that in mind as you scroll!
Coloring Books for Adults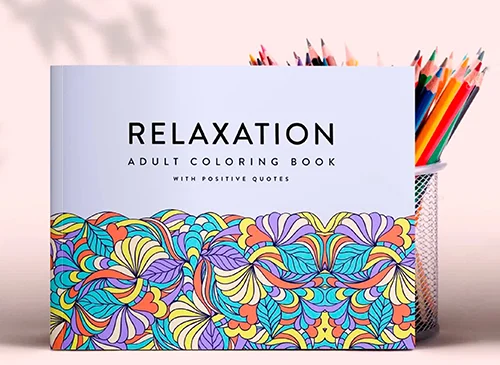 Adult coloring books — along with a great set of markers or colored pencils — are a great gift option.
They are so soothing and help to ease stress and anxiety. Try coloring at night before bed instead of mindlessly scrolling through your phone. You'll be glad you did!
And hey, no one ever said the whole fridge has to be dedicated to your children's artwork, right?
Can Koozies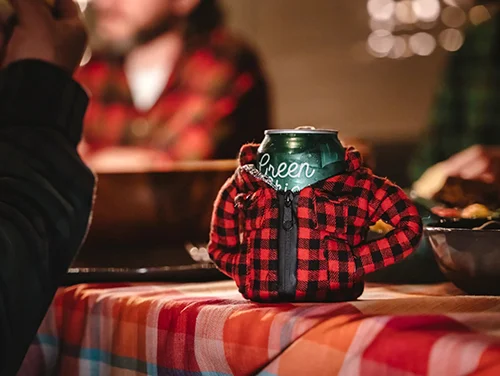 Keep your can all chilly and lookin' decked out with these hilarious can koozies! Trying to find your favorite is the only hard part…
They've got every idea and theme covered, so no matter what you're looking for, we think you'll find it. They're so funny they easily double as a practical gag gift, too.
Coffee Mugs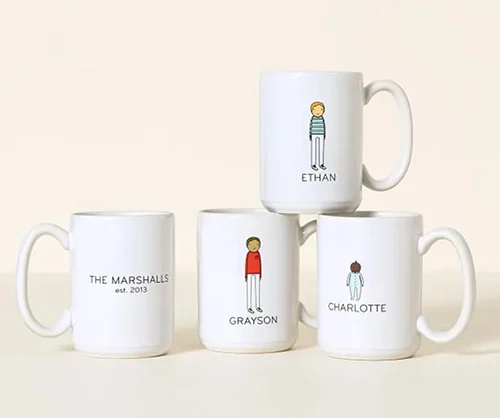 These personalized coffee mugs are such a hoot. We love the simplistic design that will make everyone smile.
A great gift for the whole office, as well, or snag one for each family member — everyone gets their own!
Camera Lens Add-Ons
For the budding photographer (or the professional), you can't go wrong with these camera lens add-ons! These will take their pictures to a whole new level and will really up their game.
You're going to have so much clarity. Hey, another word that starts with "C!"
Stocking Stuffers That Start with C
Keep this fun "C" game alive when it comes time to stuff those stockings! These little gift ideas pack a big punch, from the tippy top all the way down to the toe.
How fun it would be to fill up Clancy's stocking with a fun Christmas gift (or two, three, or four!) that begins with "C."
Coin Purse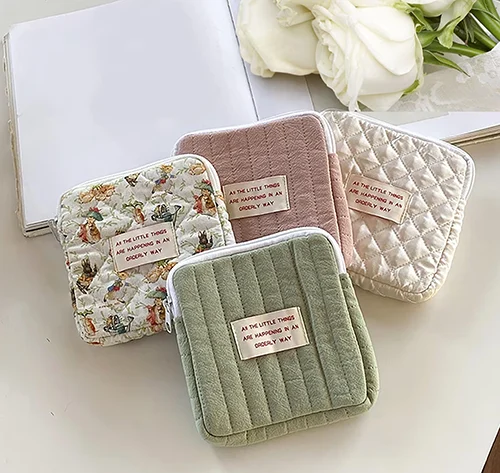 These cute little coin purses are so darling! You can choose the fabric and the expression. They are great for storing change, keys, makeup, scrunchies, snacks… the list goes on and on!
Just too adorable for words.
Custom Bracelets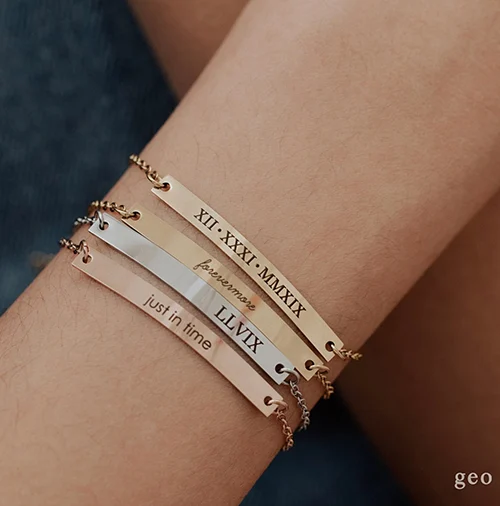 So many options here! You can make it exactly perfect for your loved one when you choose the color (gold, rose gold, or silver) and the wording.
She will be so delighted to find this little beauty in the toe of her stocking come Christmas morning!
Candy Club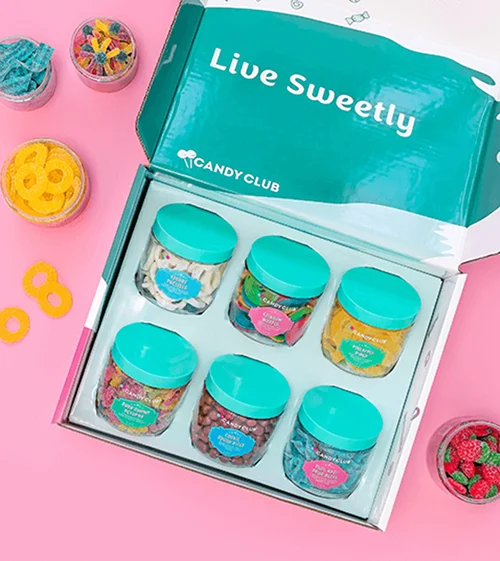 Got a sweet tooth? Know someone who does? That's okay — 'tis the season, and after all, Santa likes his cookies, too!
This fun candy club has all the stuff you crave, from cotton candy-flavored taffy to classic chocolate bars and sour belts. A throwback to the good ol' days and a perfect present for your sugar-holic.
Crayons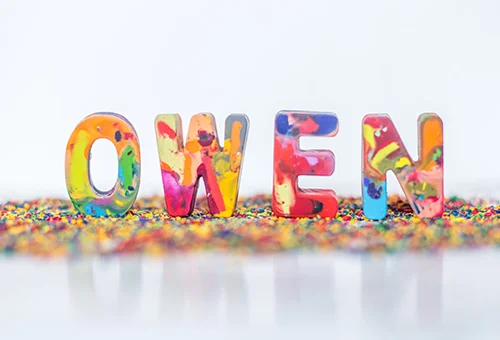 These crayons are almost too pretty to use up! Kids of all ages — or the young at heart — will adore these personalized crayons.
Awesome for crafting, coloring, school, homework, or your average everyday rainy Saturday afternoon. Your budding artist will love them.
Fandom Gift Ideas That Start with the Letter C
Every family or friend group has at least one (or several) folks who love to geek out.
There's a plethora of fandoms that start with the letter "C," and here are some of the top ones along with some gift suggestions.
Read Next: The Letter D Gift Guide