Last Updated on November 22, 2021
Are you asking, "What should I put on my Christmas list?"
Your family and friends have been bugging you, but you have no idea what to tell them.
Well, guess what? You're not alone!
There are plenty of people who have no idea what to put on their Christmas lists. I'm one of them.
You're maybe a little like me in some way. Perhaps you have very few things that you really want. Maybe you regularly experience buyer's remorse, or second-guess every possible purchase.
Well, worry no longer. I've got you covered.
What to Put on Your Christmas List
Our website is supported by our users. We sometimes earn a commission when you click through the affiliate links on our website. Learn more here.
Here's what we have for you, sorted roughly into the following categories:
Practical things to put on your Christmas list
Active things to put on your Christmas list
Entertaining things to put on your Christmas list
Sophisticated things to put on your Christmas list
Delicious things to put on your Christmas list
Ridiculous things to put on your Christmas list
Stuff you didn't know you could put on your Christmas list
Practical Things to Put on Your Christmas List
This is the stuff that you may not have but could really use. Nice little accessories that make life easier, or quality products that you can rely on for years to come.
Related: Warm & Cozy Gift Guide for Winter Snuggles
Active Things to Put on Your Christmas List
If you like (or want) to keep active, here are some terrific ideas. From straight up exercise equipment to goofy outdoor fun and games, use your imagination and you'll find some stuff you really want.
Entertaining Things to Put on Your Christmas List
Sometimes you just want to relax and have a little fun. Here are some great ideas for personal and family entertainment.
Sophisticated Things to Put on Your Christmas List
If you're looking to class up your life a little, here are some great ideas to get you started.
Delicious Things to Put on Your Christmas List
If you love to eat… scratch that. You love to eat. Everybody does. Maybe you love to cook or bake or grill as well. Maybe you're a foodie or a connoisseur of coffee, wine, tea, seasonings, or a thousand other edible things. Here are some ideas for your list.
Beer, wine, or spirits – especially seasonal brews and high-end bottles you might not purchase often
A favorite family recipe – Christmas cookies, fudge, Chex mix, friendship bread… you know what you like, ask for it!
Pour over coffee maker – experts agree it's the best way to make it
Barrel-aged hot sauce kit – because making your own barrel-aged hot sauce at home is just plain wonderful
Gourmet chocolates – it's a classic gift choice for a reason
Grill – if you love grilled meat, maybe it's time to up your game
Personalized apron – if you love to cook, keep your clothes fresh while also looking good
Custom engraved bottle opener – a great stocking stuffer idea for yourself
Ridiculous Things to Put on Your Christmas List
Funny, crazy, expensive, and off-the-beaten-path gift ideas you just might find will be the perfect fit.
Stuff You Didn't Know You Could Put on Your Christmas List
Ok, I'm sure you realize you can put whatever you want on your list. But here are some things you might have never thought about before.
Personalized oak aging barrel – age your own wine and spirits at home, in a real oak barrel
Plant a tree in your name – instead of stuff, have a tree planted in your name to help restore devastated areas of our National Forests. You'll get a certificate and maps/photos/info on your tree(s)
Charitable gifts – the link will take you to Compassion International's gift catalog, which includes much-needed support for things in tough communities like a baby's medical care, emergency food and water, fruit trees, goats/chickens/cows, music lessons, scholarships, mosquito netting, and much more
Personalized sound wave merch – have wedding vows, baby's first words, a quote, or your favorite song put into sound waves and printed or engraved for unique framed art, bracelets, and more
Folding photo cube – personalized with your favorite photos, each fold-over reveals a new image
Murder mystery subscription box – for all you Agatha Christie and Sherlock fans
Massage chair – the ultimate way to relax and decompress at home
A tailored suit
A pet – cat, dog, fish, horse (you can dream!)
Car, truck, motorcycle, RV
Art – originals, commissioned, or replicas of famous works
Autographed memorabilia – baseball cards, movie posters, books
What to Put on Your Christmas List for Various Types & Interests
For further inspiration, I'll link to some great gift idea articles based on hobbies, occupations, interests, demographics, and more.
Those are just a sampling. Browse our many, many themed gift guides here.
More Fun Stuff
To wrap things up, here are a few more random gift ideas we think will merit a place on your list.
Pop-A-Shot Basketball Game
I was surprised at how relatively affordable this thing is. Loads of fun for your game room!
Firefly Light Sconces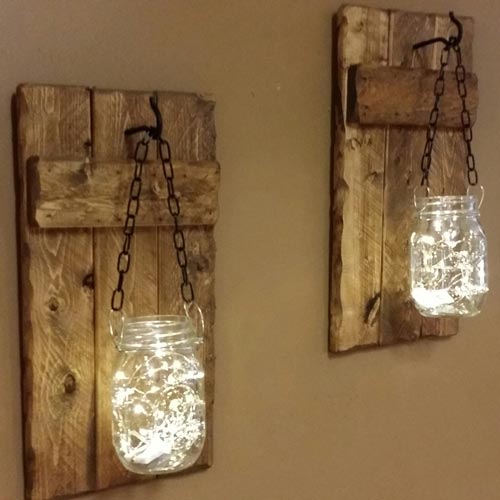 Cute, rustic, fun, affordable.
Best Ever Personalized Tumbler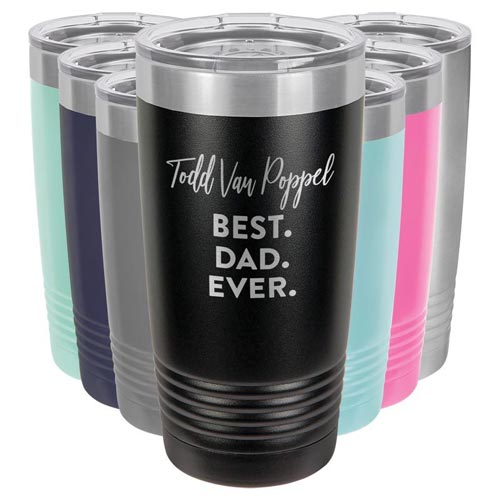 Custom engraved tumbler with your choice of color, size, and personalized text.
Luxury Edition of Clue Board Game
The classic murder mystery game just got better. Burled wood sided, foil-stamped board, and a 3-dimensional view of every room.
Personalized Wall-Mounted Bottle Opener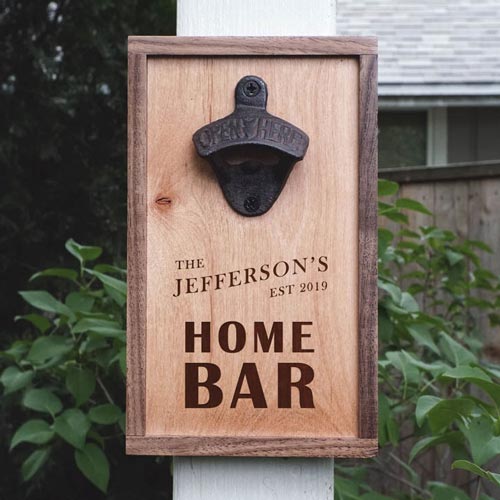 Handcrafted in Oregon from solid wood, includes personalization. Many more designs available here.
Millennium Falcon Toy Model Kit
A simple yet fun replica of the most famous spaceship in sci-fi that you can build yourself.
Custom Engraved Bird Feeder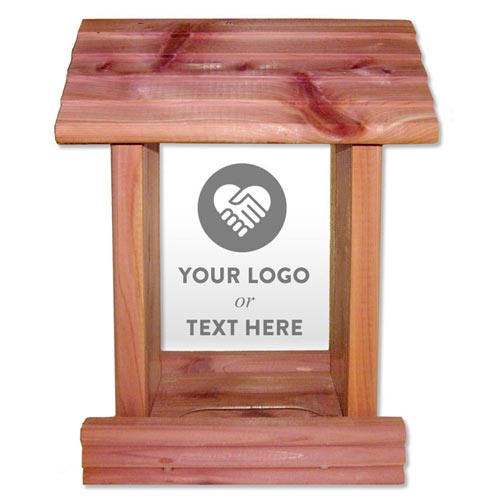 Feed the birds with a personalized touch.
A Useless Box That Turns Itself Off Every Time You Turn It On
Yes, that's really what this is.
Big Stuffed Animals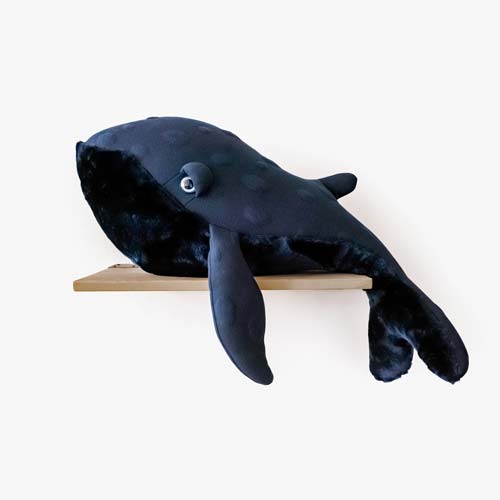 Above, it's a 2-1/2 foot long whale. They also make octopuses, manatees, belugas, sea stars, and more.
Personalized Decanter Set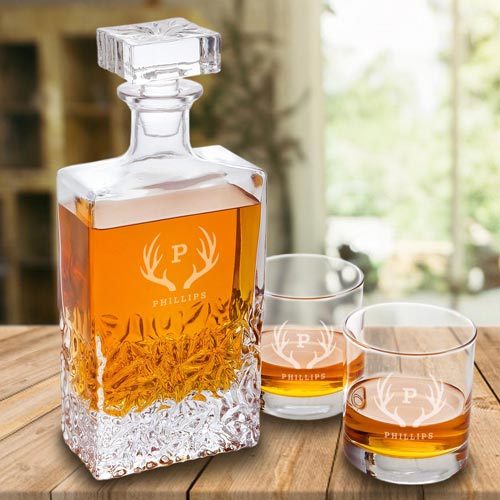 Classy glass decanter? Check. Personalized laser etching? Check. Matching lowball glasses? Check.
Bounce House
For the kids, you'll say.
Whiskey Aging Barrel (Personalized)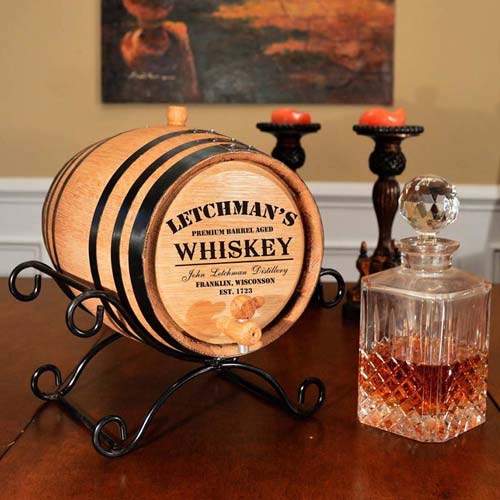 Age your own whiskey (or bourbon, rum, etc) at home in an authentic oak barrel. It's personalized, too.
Archery Bow
Archery is a great low-impact outdoor activity, and super fun. This is the best starter set out there, the standard for most school archery teams. Our family has two and they are awesome.
Rock 'Em Sock 'Em Boxing Robots
The original fighting red and blue robots are back.
Electric Neck & Back Massager
Because adulting is hard.
Read Next: 100 Best Personalized Christmas Cards
Pin It