Are you wondering, "What should I put on my wishlist this year?" Or perhaps you struggle every year with the conundrum of what to ask for for Christmas?
If your family members and friends have been bugging you for a gift list — but you have no idea what to tell them — well, guess what? You're not alone!
There are plenty of people who have no idea what to put on their Christmas wishlist. I'm one of them.
Maybe you're a little like me in that you have very few things that you really want. Maybe you regularly experience buyer's remorse, or second-guess every possible purchase.
Well, worry no longer. We've got you covered this holiday season and beyond.
We've put together a great selection of Christmas wishlist ideas to jot down, or to simply spark inspiration!
What to Put on Your Christmas List
Our website is supported by our users. We sometimes earn a commission when you click through the affiliate links on our website. See our privacy policy & disclosures for more information.
Here's what we have for you, conveniently sorted into the following categories:
Practical things to put on your Christmas list
Active things to put on your Christmas list
Entertaining things to put on your Christmas list
Sophisticated things to put on your Christmas list
Delicious things to put on your Christmas list
Ridiculous things to put on your Christmas list
Stuff you didn't know you could put on your Christmas list
23 More Great Things to Ask for Christmas 2023
Practical Things to Put on Your Christmas List
This is the stuff that you may not have but could really use.
Sometimes the best gifts to ask for for Christmas are things that you can utilize on the daily, rather than set on a shelf to collect dust.
Nice little accessories that make life easier, or quality products that you can rely on for years to come.
Whatever the case, any one of these would make a perfect present to add to your Christmas wishlist.
Cleaning Gel for Your Car
This great "car goo" will change your detail game for good.
No more frustration over those french fry crumbs stuck around your gear shift. Plus, it's available in different colors, too!
More Great Practical Stuff:
Related: Warm & Cozy Gift Guide for Winter Snuggles
Active Things to Put on Your Christmas List
If you like (or want) to keep active, here are some terrific ideas.
From straight up exercise equipment to goofy outdoor fun and games, use your imagination and you'll find some cool gifts you really want.
Can Jam Frisbee Game
This great Can Jam frisbee game is a great option if you're unsure of what to ask for for Christmas!
A little exercise, a little  fresh air, and a whole lot of fun. Perfect for adults, kids, college students… Anyone, really.
The best part? You'll be having so much fun you'll forget you're exercising.
More Great Active Stuff:
Entertaining Things to Put on Your Christmas List
Sometimes you just want to relax and have a little fun, be it on your own, with your spouse, the entire family, or even your best friend! 
Oh wait, aren't those all the same people asking for your Christmas wishlist?
Here are some perfect gift ideas for personal and family entertainment to add to your list this Christmas season..
Vintage-Style Record Player
This retro vinyl record player goes the extra mile for style points and definitely makes one of the best Christmas gift ideas.
Vinyl is all the rage again, so forget rewiring that old dusty record player in the garage and put one of these shiny new ones on your wishlist.
Oh, and it's only retro in style, not functionality! It's equipped with a radio, cassette player, CD player and even bluetooth for your digital media music.
More Great Entertainment Ideas:
Related: 35 Funny Christmas Gift Ideas
Sophisticated Things to Put on Your Christmas List
If you're looking to class up your life a little bit, here are some great ideas to get you started.
From neat decor items to spruce up the living room, to silk pillowcases to pamper your skin and hair — these are some of the best Christmas gifts for the sophisticated lady of gentleman.
More Great Sophisticated Things:
Delicious Things to Put on Your Christmas List
If you love to eat… scratch that. You love to eat. Everybody does.
Maybe you love to cook or bake or grill, as well. Maybe you're a foodie or a connoisseur of coffee, wine, tea, seasonings, or a thousand other edible things. Homemade food gifts are always an option, too, so don't be shy about making requests!
Here are some delightful (and delicious!) ideas for your Christmas wishlist. Way better than a gift card if you ask us…
More Great Delicious Ideas:
Related: Foodie Gifts – 21 Great Gifts for Food Lovers
Ridiculous Things to Put on Your Christmas List
Funny, crazy, expensive, and off-the-beaten-path Christmas present ideas you just might find will be the perfect fit.
Sure you might not find a pooping dog calendar on this year's fanciest gift guides, but that doesn't mean they aren't in high demand!
If you're looking for a touch of the eccentric or bizarre, you've come to the right place.
Dogs Pooping in Beautiful Places Calendar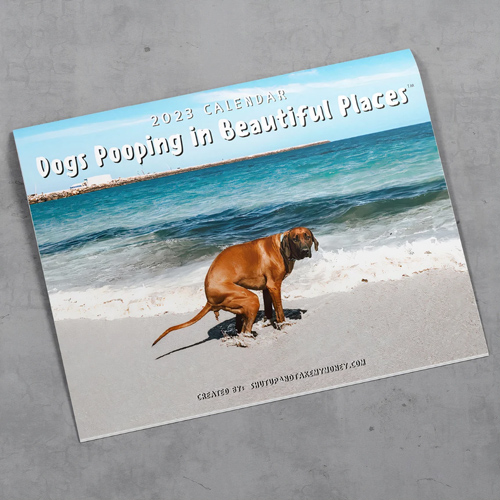 And here it is in all of it's glory! If you're one who's down for unique Christmas gifts, then look no further!
Say goodbye to boring desk calendars and hang this puppy up in your cubicle instead.
More Ridiculously Fun Gifts:
Related: The WORST Gifts Ever [DON'T READ]
Stuff You Didn't Know You Could Put on Your Christmas List
Ok, I'm sure you realize you can put whatever you want on your list, but here are some unique holiday gifts you might have never thought about before.
From the latest beauty products, to cold case murder files, any one of these would make a brilliant gift.
Murder Mystery Games
Personalized oak aging barrel — age your own wine and spirits at home, in a real oak barrel
Plant a tree in your name — instead of stuff, have a tree planted in your name to help restore devastated areas of our National Forests. You'll get a certificate and maps/photos/info on your tree(s)
Charitable gifts — the link will take you to Compassion International's gift catalog, which includes much-needed support for things in tough communities like a baby's medical care, emergency food and water, fruit trees, goats/chickens/cows, music lessons, scholarships, mosquito netting, and much more
Personalized sound wave merch — have wedding vows, baby's first words, a quote, or your favorite song put into sound waves and printed or engraved for unique framed art, bracelets, and more
Folding photo cube — personalized with your favorite photos, each fold-over reveals a new image
"Unsolved Case Files" Murder mystery game – for all you Agatha Christie and Sherlock fans
Massage chair — the ultimate way to relax and decompress at home
A tailored suit
A pet — cat, dog, fish, horse (you can dream!)
Car, truck, motorcycle, RV
Art — originals, commissioned, or replicas of famous works
Autographed memorabilia — baseball cards, movie posters, books
23 More Great Things to Ask for Christmas 2023
To wrap things up, here are twenty-three more great ideas to round off your (or your family's) Christmas shopping list! 
Pop-A-Shot Basketball Game
Christmas morning would be an absolute blast with this pro-shot basketball game.
I was surprised at how relatively affordable this thing is. Loads of fun for your game room!
Skin Therapy Wand
These light therapy devices are the rage! Why spend hundreds of dollars per trip to the spa, when you can reap the same benefits in the comfort of your own home?
Book Nook for Readers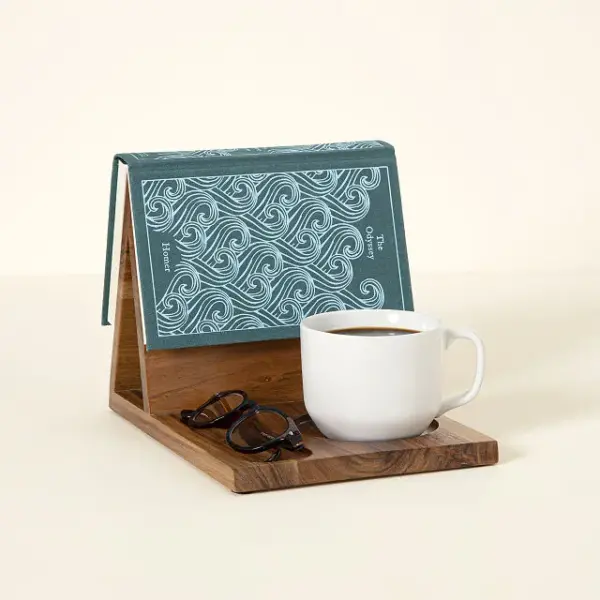 Now why didn't we come up with these ages ago? For the avid readers, this book nook will be indispensable.
Shakespeare Planter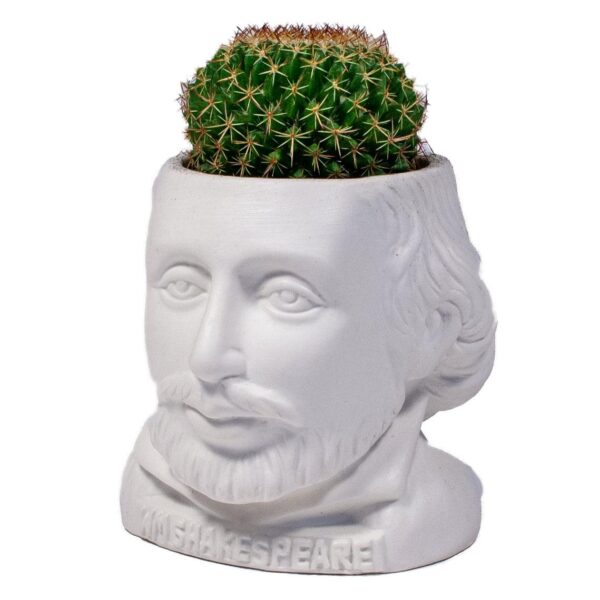 Love plants? Love Shakespeare? Then look no further than this little cutie.
Firefly Light Sconces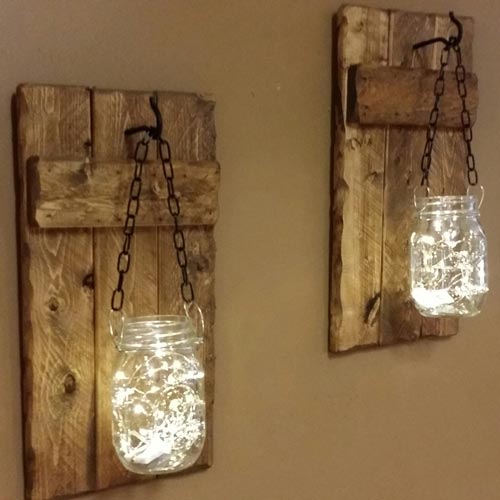 Cute, rustic, fun, and affordable, these would add a delightful bit of sparkle to your list of Christmas gift ideas. 
Best Ever Personalized Tumbler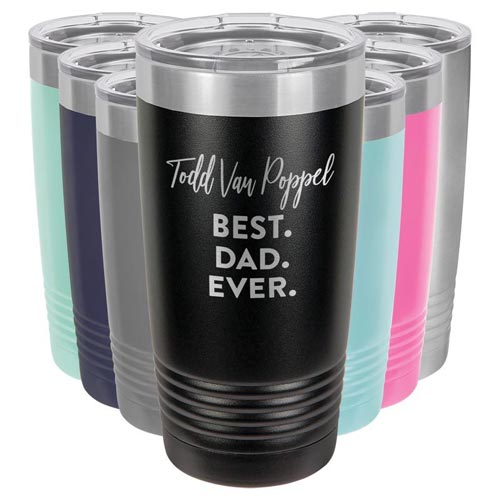 How about a custom engraved tumbler in stainless steel with your choice of color, size, and personalized text? You can never go wrong with a great thermos.
Luxury Edition of Clue Board Game
The classic murder mystery game just got better. Burled wood sides, foil-stamped board, and a 3-dimensional view of every room.
Bronze Rattlesnake Pen Holder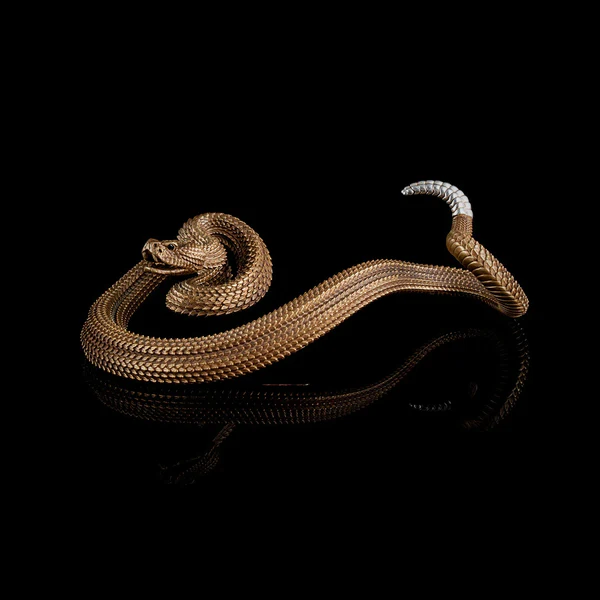 Now we're pretty darn sure you don't have one of these, but we also think that needs to change…
Personalized Wall-Mounted Bottle Opener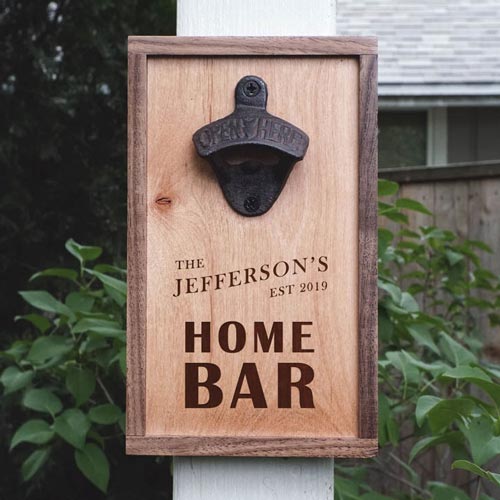 Handcrafted in Oregon from solid wood, and it includes personalization. Many more designs available here.
Millennium Falcon Toy Model Kit
A simple yet fun replica of the most famous spaceship in sci-fi that you can build yourself.
Hamburger Socks
Because, well, they're hamburger socks. Why not?
Portable Phone Charger
It is 2023. If you don't have one of these by now, you may be a little behind the times.
Custom Engraved Bird Feeder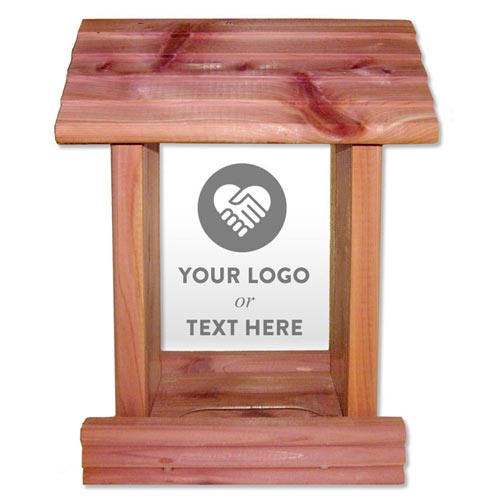 Feed the birds with a personalized touch.
Gel Manicure Set
A perfect gel manicure at any time without having to bother with an appointment? Sounds like a solid plan.
A Useless Box That Turns Itself Off Every Time You Turn It On
Yes, that's really what this is.
Ugg Plush Robe
You can never feel more warm and cozy than when wrapped in a plush robe like this one.
Big Stuffed Animals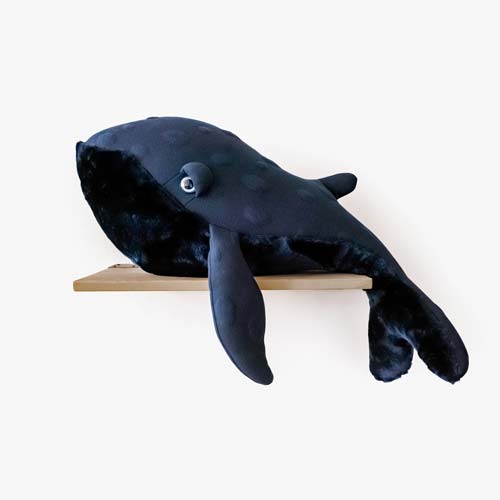 This 2-1/2 foot long whale is something every stuffed animal fan needs. They also make octopuses, manatees, belugas, sea stars, and more.
Personalized Decanter Set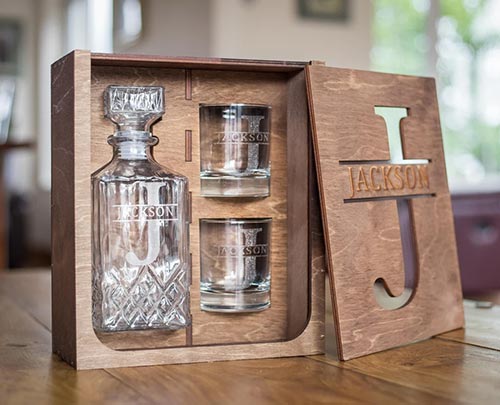 Classy glass decanter? Check. Personalized laser etching? Check. Matching lowball glasses? Check. Amazing rustic heirloom box? You know it.
Bounce House
For the kids, you'll say.
Whiskey Aging Barrel (Personalized)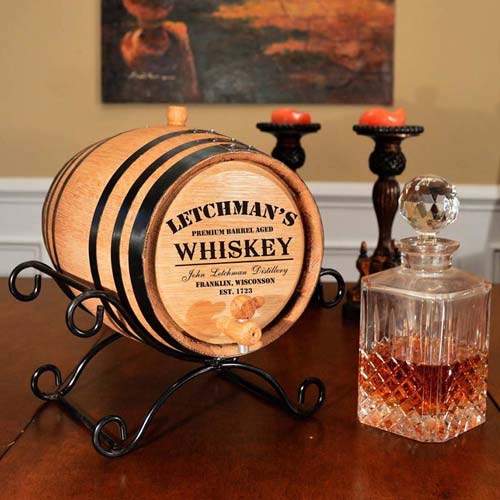 Age your own whiskey (or bourbon, rum, etc) at home in an authentic oak barrel. It's personalized, too.
Archery Bow
Archery is a great low-impact outdoor activity, and super fun. This is the best starter set out there, the standard for most school archery teams. Our family has two and they are awesome.
Rock 'Em Sock 'Em Boxing Robots
The original fighting red and blue robots are back.
Electric Neck & Back Massager
Because adulting is hard, but having a back massager makes it a little easier.
What to Put on Your Christmas Wish List for Various Types & Interests
For further inspiration, I'll link to some great gift idea articles based on hobbies, occupations, interests, demographics, and more.