Engineers need some good gift ideas. They really do. If you browse around the web for a while, looking for the best gifts for engineers, you'll find a lot of kitschy tech toys. Nothing against those, but your engineer probably already has a bunch of junk like that.
No, you're not looking for average engineering gifts. You're looking for brilliant engineering gift ideas.
And that's what we have for you here in this little gift guide. Sure, way down there were have a few of those quirky contraption gifts that will make your engineer smile. I mean, some of those are really great: A working wooden model of Da Vinci's design for a catapult? Not only is it fun to launch things, but that is nerdy engineering reference 101.
But more than that, we have high-quality heirloom gifts mixed in with trivial stuff. We have personalized wall decor and fun alternative hobby gifts like age-your-own-whiskey-in-a-barrel.
We could go on, but we might as well just get to the list. Here, without further ado, is our take on the 21 most brilliant engineer gift ideas.
21 Most Brilliant Gifts for Engineers
Our website is supported by our users. We sometimes earn a commission when you click through the affiliate links on our website. See our privacy policy & disclosures for more information.
1. Best Engineer Ever Personalized Tumbler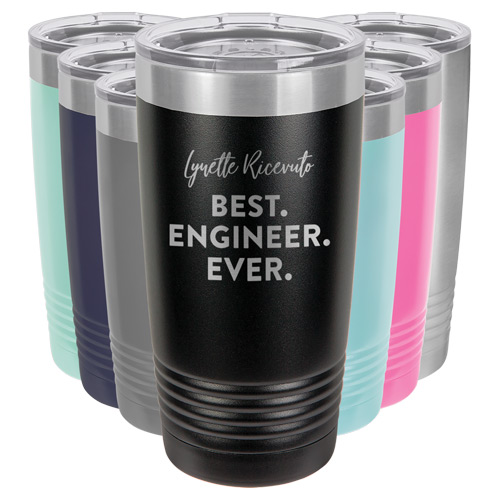 Stainless steel tumblers – the type that keep your drinks hot or cold for ridiculously long periods of time -are all the rage right now. Engineers will always appreciate a well-engineered product like this, especially when you take the extra step and get it personalized.
These tumblers come in a variety of sizes, styles, and colors, include personalized engraving, and you can even get terrific price breaks when buying multiples. These are wonderful gifts for the whole family, department, or company.
2. Custom Engraved Wall Mounted Bottle Opener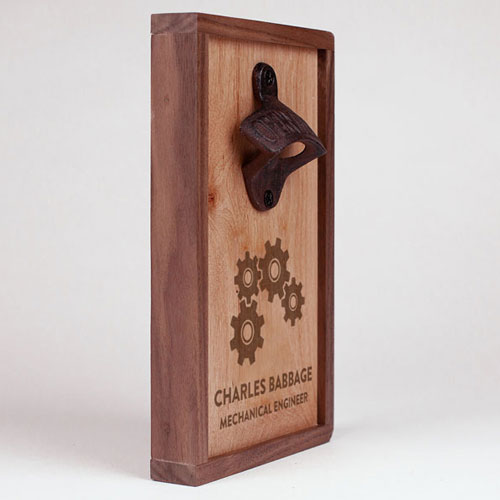 This solid wood bottle opener is handcrafted in the USA and personalized to order. What a great way to encourage your favorite engineer to kick back, pop open a cold one, and take it easy once in a while!
3. Safecracker Wood Puzzle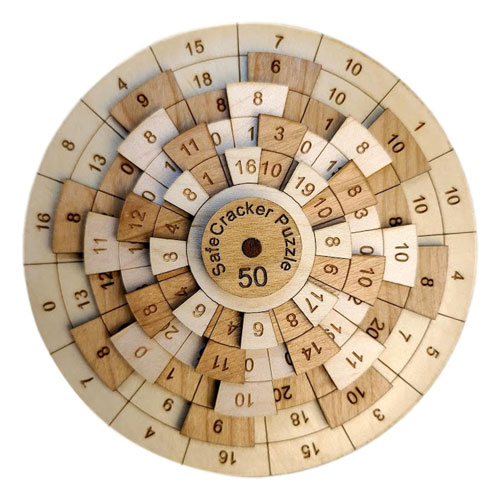 Made in the USA from Maine maple and cherry woods, this Safecracker Puzzle is not only gorgeous, it's a true mind-bender.
The goal is to get each of the 16 columns (pie slices) to align so that they add up to 50, all at the same time. Difficult? Certainly. Impossible? Maybe.
Will you engineer friend love it and give it a go? Absolutely.
4. Niche Engineering Tie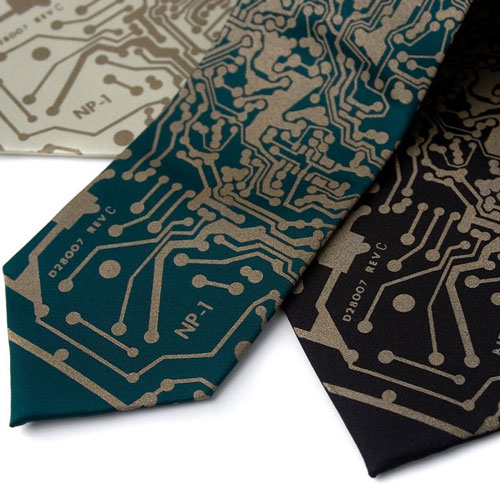 What is an engineer to do when called on for a presentation or big meeting? Time to bust out the nerdy ties.
Cyberoptix is a niche American tie manufacturer in Detroit, Michigan. They create gorgeous ties with nerdy engineer designs like circuit boards (shown above), rocket ship blueprints, wormholes, the Enigma Machine, and more. If you are looking for a fun, unique, and quirky tie gift for an engineer, you'll find something to love in their Etsy shop.
5. Lego Mindstorms EV3
Engineering, construction, coding…. plus robots and Lego. What engineer could resist? The Lego Mindstorms EV3 is the perfect gift idea for an engineer of any age, from the budding genius to the over-the-hill-but-still-a-kid-at-heart professional.
Not to say that this set is easy or childish… in fact, universities and tech schools have been known to use these in their robotics courses. Endless hours of fun to be had.
And heck, Lego is what probably got them into engineering in the first place…
6. Custom Engraved Whiskey Barrel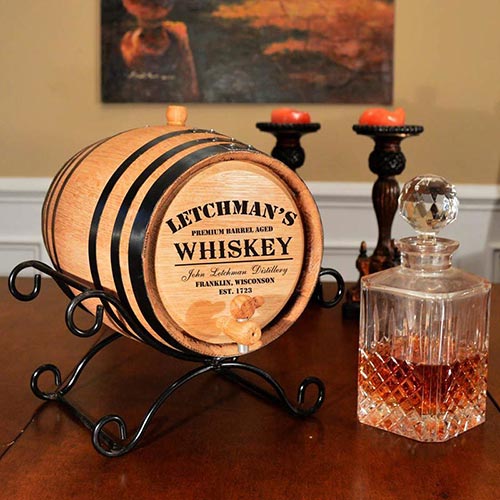 Personalized oak aging barrels are one of the most popular gift ideas of recent years. The engineer in your life will love figuring out how to craft the perfect aged flavor of whiskey, rum, scotch, or whatever their favorite spirits may be.
This kit comes with an authentic oak aging barrel featuring a charred interior to provide great flavor, plus stand (optional upgrade to fancy metal one), spigot, bung, and storing tablets. Everything the amateur connoisseur needs to get started aging their own spirits!
7. Personalized Bird Feeder Engineer Gift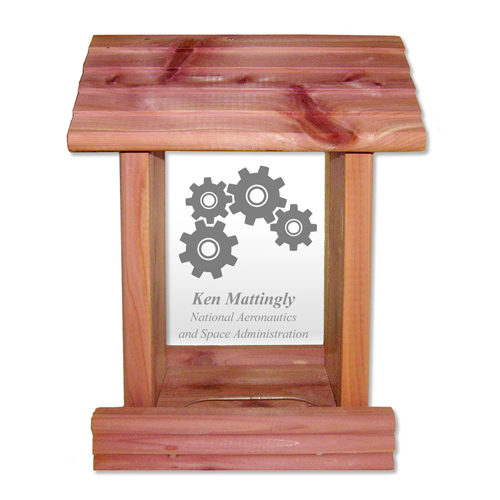 Feed the birds and honor an engineer. They will appreciate the eco-friendly double-duty of this creative engineer gift idea. Made in the USA from aromatic cedar wood, this bird feeder includes laser etched gears and your choice of text engraved onto the front acrylic panel.
8. How Planes Fly Funny Engineering Coffee Mug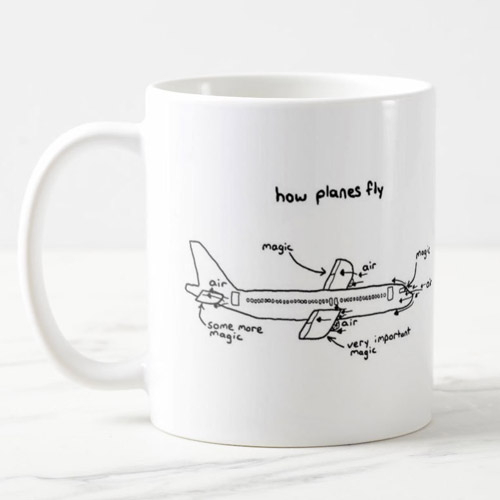 Everyone is always asking engineers how things work. This funny coffee mug provides a helpful template on how to best answer the many annoying questions welcome opportunities to share engineering knowledge and insight.
9. Vintage Personalized Engineer Plaque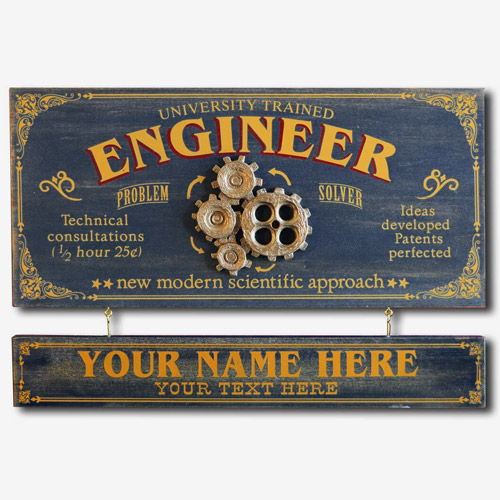 This vintage wooden Engineer sign is made in the USA, handcrafted from genuine furniture-grade wood to order. Each piece is hand-distressed and features a 3-dimensional hand-carved gear relief so you know this engineer gift is one-of-a-kind.
The optional custom hanging wood plaque includes the engineer's name and optional 2nd line which can be qualifications, university graduation info, business name, or a funny one-liner – it's totally up to you!
In addition to the all-inclusive "Engineer" design shown above, we also have several specialized themes available:
10. May the (F=mdv/dt) Be with You Funny Engineer T-Shirt
Nerd humor + Star Wars on a t-shirt = Great gift idea for an engineer.
11. Cubelets
Cubelets are amazing little robotics cubes that each have unique functionalities. The way that you combine them will determine whether your robot can move around and avoid objects or shuts down when the lights go out, and much more.
12. Lego NASA Apollo Saturn V
Somewhere deep down inside every engineer is a little kid that wants to work for NASA and build rocket ships.
Now, maybe they'll never work for NASA but with a gift like this you can get partway there by relating to:
the kid inside them, who
wants to build rockets
Plus, this building set includes a lunar module! How cool is that!
13. Personalized Cutting Board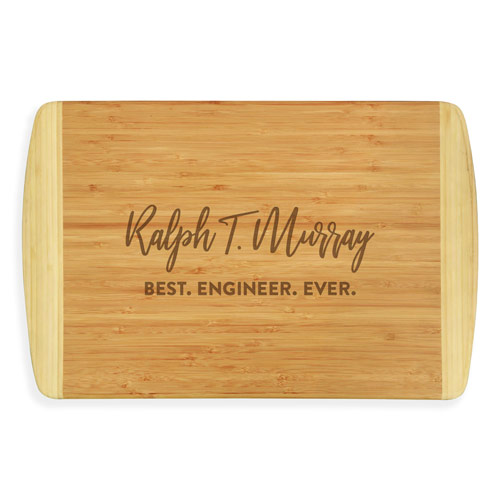 The perfect gift idea for the engineer who loves to cook, this premium bamboo wood cutting board includes laser etching of the engineer's name and any additional text you like. Go with "Best. Engineer. Ever." as shown or come up with your own quote – it's up to you!
14. Old-School NES System
Relive the glory days with the original Nintendo Entertainment System. Every child of the 80s and early 90s will fondly remember this, whether they were the cool kids or ultimate dweebs.
15. Wooden Fractal Puzzle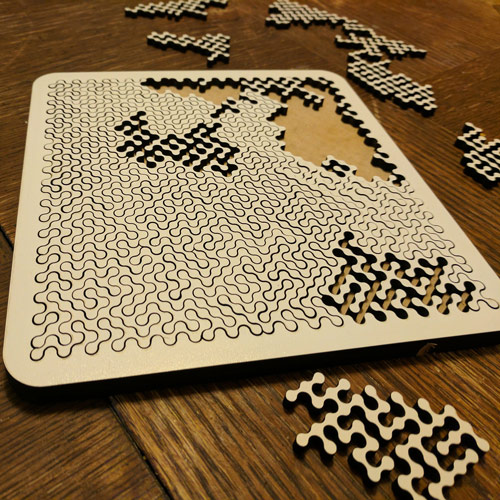 Fractals show up in all sorts of professional fields, including engineering. Show the engineer in your life a little love with this fun – and surprisingly difficult – wooden fractal puzzle. Made in the USA in several fractal styles and colors.
16. Leonardo da Vinci's Catapult
All the engineering types I've ever known love catapults. It's one of those basic mechanisms every engineer needs to know. When crafted in real wood from Leonardo da Vinci's design, well now, that's a great gift.
17. Custom Engraved Maple Keepsake Box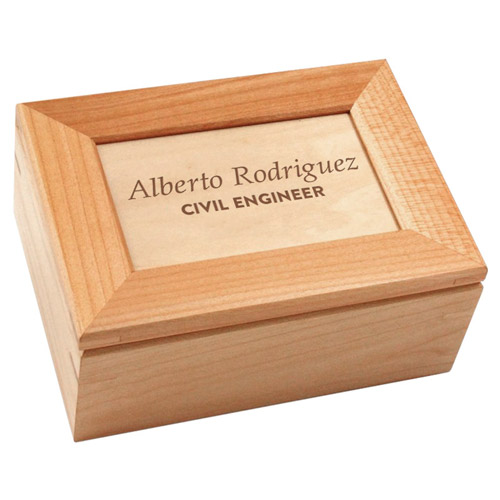 Solid maple wood keepsake box includes custom laser engraving to honor the engineer in your life. Generous bulk rates are available, making this the perfect retirement gift for your firm.
18. Binary Clock
For the hard-to-shop-for engineer, consider gifting a binary clock that only a true science aficionado will be able to read.
19. Custom Engraved Pocket Knife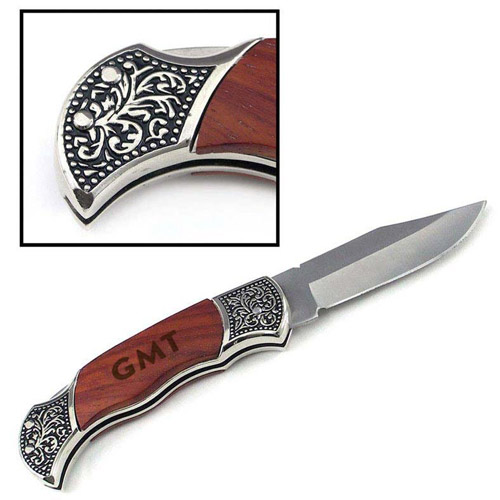 A pocket knife is an old-school yet classy choice. This rosewood handled knife features a 3″ blade and elegant markings on the metal casing, plus your engineer's name or initials carved into the handle. A beautiful heirloom gift.
20. Bamboo Wood Calculator
A bamboo wood calculator is an ideal blend of quirky yet useful, rustic yet modern, niche yet applicable to everyone, and inexpensive yet not cheap. Solar powered, ergonomic design, pressure-sensitive raised keys, and of course sustainable and gorgeous bamboo wood.
21. Engineering Movies
Who doesn't like a great movie, especially when it involves mechanical or scientific problem solving to overcome obstacles, triumph over adversity, and win the girl? Here are some entertaining engineering flicks to get as a gift for the engineer in your life.
---
So there you have it, 21 of our most favorite engineer gift ideas! But wait… there's more!
At our retail site, not only do we have a great selection of niche gifts in our Engineer Gift Guide, we also have tons of customized gifts ranging from pens to plaques, from keychains to flasks, and much more. Find all the best gifts at Northwest Gifts.
PIN IT