Do you know a college student in need of a gift?
Whether it's leaving a little something behind with them when you help them move into the dorm (sniff, snarf, weeping, gnashing of teeth), mailing a care package to your niece, or sending a birthday present to the undergrad in your life, gifts are a great way to show college students how much you care.
But not just any gift. You want something they'll really and truly appreciate during this stage of life. We have some great ideas to fill your noggin, so scroll on, dear reader!
Top 10 Gifts for College Students
Our website is supported by our users. We sometimes earn a commission when you click through the affiliate links on our website. See our privacy policy & disclosures for more information.
1. Keurig Coffee Machine
Not only is a coffee machine an essential, not a luxury, when you're hitting the books late at night and early in the morning, but this one from the amazing Keurig is…
Tiny! It won't take up too much space in their itty-bitty dorm.
Adorable! Seriously, this yellow? How sunny is that?
Delicious! It doesn't matter if they like Dark Sumatra, or Frou-Frou Vanilla Maple Pumpkin, or anything in between!
Economical! They won't have to shell out five bucks a day at the nearest coffee chain on campus.
2. Snack Subscriptions Box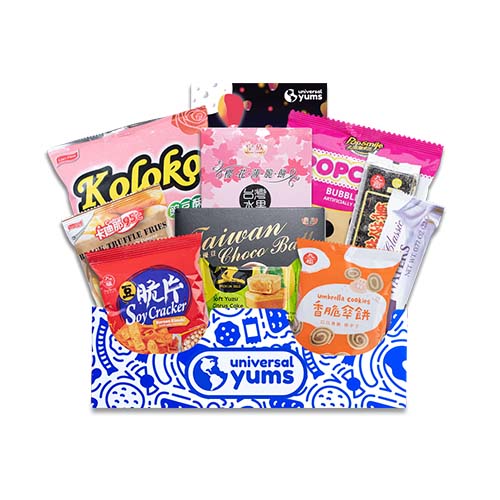 Who has time for a full-on meal when you're in college? I mean, unless last week's pizza box you just found under the table still has a few slices in it, that is…
Well, when you finally run out of Salmonella Surprise and E.coli Casserole, you can reach for this fabulous box of snacks from around the world! Yes indeed, these are curated gift boxes filled with unique and surprising snacks that are popular in different regions all throughout the globe.
The only thing that is better than what is in the first shipment is the realization that it's just the first shipment. This one's a winner!
3. Personalized Photo Blanket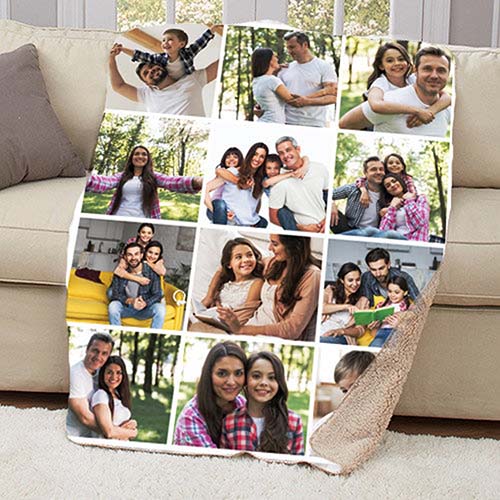 You can't go wrong with this personalized photo blanket when it comes to moving in your darling to the dorms or their first apartment!
Of course, you can go with your prettiest photos – the ones you actually paid big bucks for over the years – but we also think it'd be hilarious to pick out the most derpy and ridiculous ones you can find!
After all, embarrassing your kids is practically a full time job; perhaps, even, a calling. No sense in giving it up just because they moved out!
4. DIY Gift for College Students: Laundry Starter Pack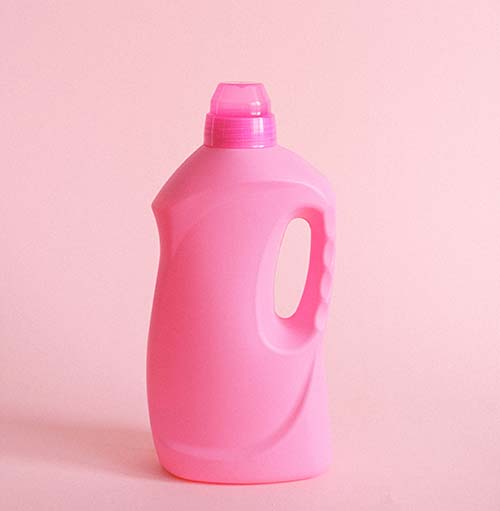 Here's any easy DIY gift: Put everything together that they'll need to do laundry at the dorm or apartment.
Not only is it sweet, it's going to come in oh-so handy! Mama isn't there to wash their underpants anymore, so set them up for success with everything they'll need, all packed up in a sturdy laundry basket/hamper.
Here are some good ideas to start:
Light Weight Hamper
Detergent
Quarters/Coins
Dryer Sheets
Clothing Softener
A How-To Guide for Washing Clothes!
Related: 50+ Moving Away Gift Ideas
5. Digital Photo Frame
With this digital picture frame, they'll be able to save all their favorite memories from college! Moreover, anyone with the specialized email address can send pics directly to the frame, so they'll feel like they're still part of things back home.
Your college student can rotate through their favorites easily and it won't take up the space that a dozen framed photos would. Besides, putting holes in the wall is always a no-no – you want them to get that deposit back!
6. Personalized Leather Portfolio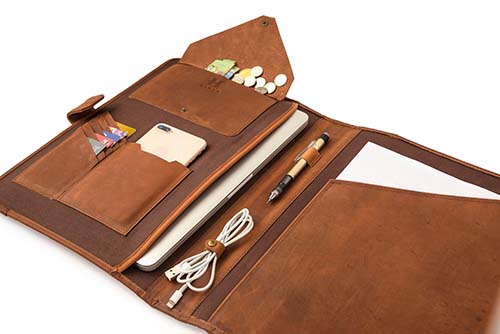 It's so suave we can't hardly stand it! This gorgeous leather portfolio is sleek and so well designed: it fits all their necessary must-haves like laptop, cords, pens and pencils, phone, debit cards, and paper.
Who needs an old backpack when you can carry this?
7. Touch Bracelets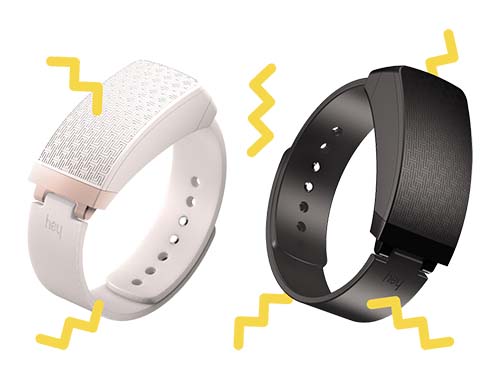 No matter where you are in the world, with these touch bracelets you can get a sweet little squeeze from your college student and/or send one yourself!
It's like a quiet little reassurance that you're thinking of them: especially needed during an exam, a break up, or just a random Tuesday.
8. Personalized Journal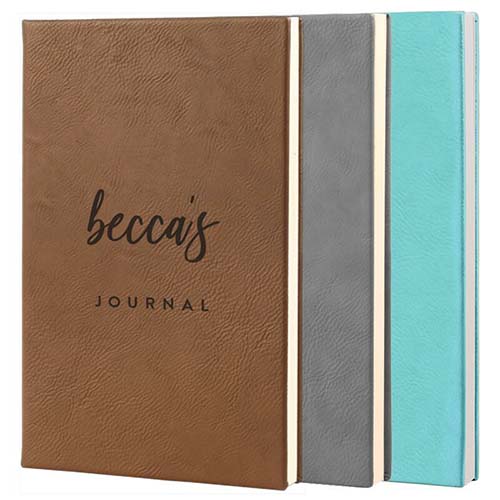 You don't have to use boring old notebooks from Wal-Mart when you have a set of these pretty personalized journals. Whether she's into poetry, he can't stop doodling, she's a math major, or he's penning love letters to that cutie in the next desk, these are just the ticket.
9. Engraved Utensils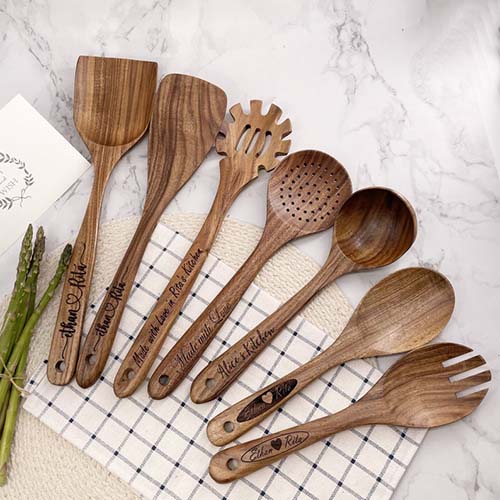 How handy are these cute and functional wooden spoons? Even if they're just stirring up Ramen or Mac n' Cheese, they'll love having their own utensils to do so.
Plus, no need to worry about your roommates using your stuff when your name is on it. 😉
Related: Kitchen Must-Haves for Every Chef & Baker
10. Herb Garden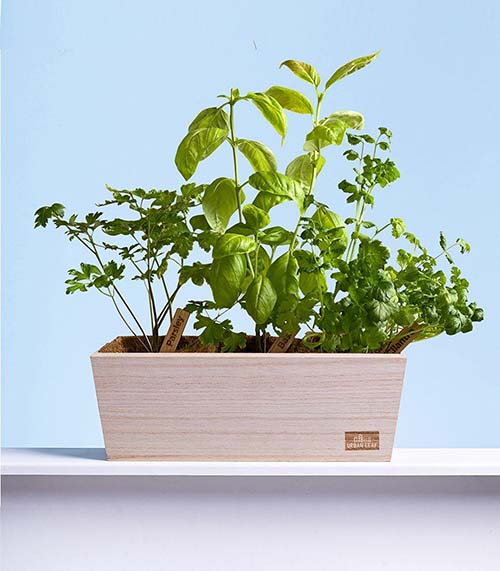 They make the room smell fresh and inviting (and maybe covers up the smell of unwashed laundry and last night's tacos), they look great, and they come in so handy for cooking, infusing your tea, or making your own medicinal remedies: enter in the humble herb garden!
This kit comes with everything they need to get started. It's a fun, sustainable (the company has Net Zero emissions), and eco-friendly gift for your college student.
Best Gifts for Nurse Students
If your special someone is in nursing school, these are the gifts that will mean the most.
11. Watches for Nurses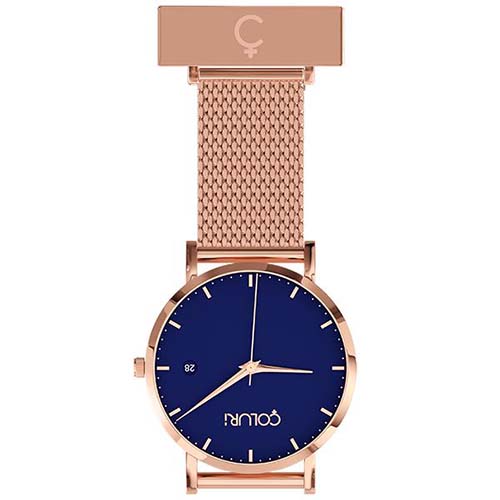 You can pick out their favorite color and switch out the interchangeable bands for a new pop of stylish fashion with these watch fobs.
Great for a medical student as they also measure a pulse!
12. Future Nurse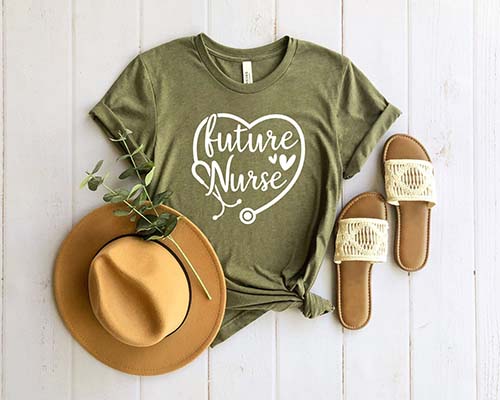 This cozy green tee is just perfect for a nursing student; in fact we think they'll wear it half to death before med school is over! It's sweet and pretty, but earthy in color, which means it matches everything from their joggers to jeans to a skirt to pajama bottoms.
13. Best Nurse Ever Tumbler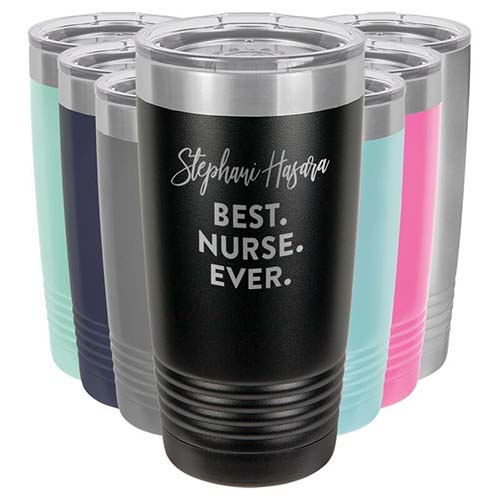 Those labs are long, and they need to stay hydrated! Help them with that health goal by providing one of these totally customizable vacuum sealed tumblers.
They'll keep their ice water cold all day, or their coffee piping hot. And you can pick from a variety of colors!
Related Article: Nurse Practitioner Gift Ideas
Best Gifts for Computer Science Students
Computer nerds are in a category all to themselves. And we're not just talking about their major… So here are some specialized geek gifts that they're sure to appreciate!
14. Coffee++ Program Mug
If you know, you know, am I right?! This clever mug will make them laugh and then will become their most used dish in the dorm room.
Who needs more coffee?! They do. (So maybe add in a bag of their favorite brew.)
Related: 50 Funny Graduation Gift Ideas
15. Digital Drawing Tablet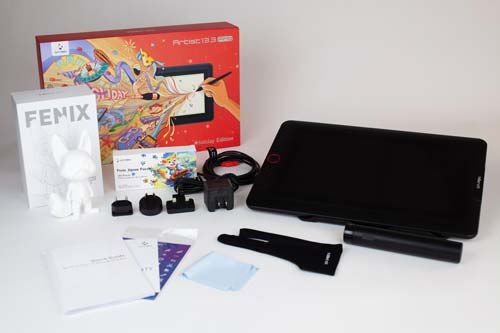 They can use this amazing digital drawing tablet to unwind at the end of a long school day, or incorporate it into their homework assignments! They will go bananas over all this thing can do.
Look at you, gift giver extraordinaire!
16. Circuit Board Framed Art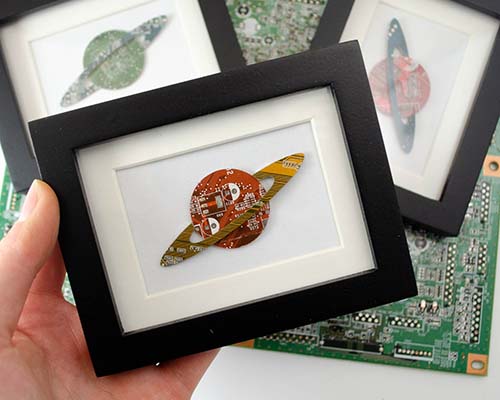 These little works of art are perfect for small spaces like their first apartment or a shared dorm room: they don't take up a lot of space and really add a punch of style to a white washed wall! For the star gazer, the computer science student, or the aspiring astronaut, you can't go wrong with this sweet collection.
Related Article: Best Gifts for Programmers
Best Gifts for Student Teachers
We love teachers! When a future teacher is still in training mode, they need some great college gifts to sustain them. Here are our favorite ideas.
17. Future Teacher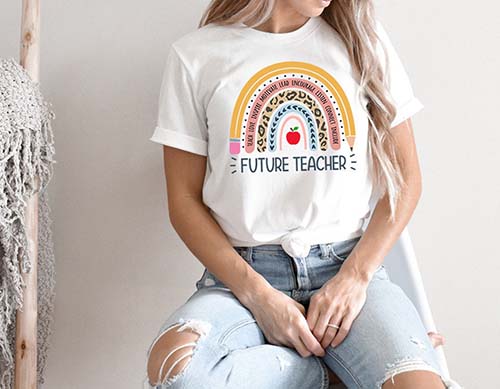 Answer that age-old question, 'what's your major?' before it's even asked with this charming and colorful tee! Remind them what they're doing it all for, and brighten their day with this great shirt.
She's sure to get a lot of compliments on both her style and her important goal in life: becoming a teacher.
18. Personalized Tote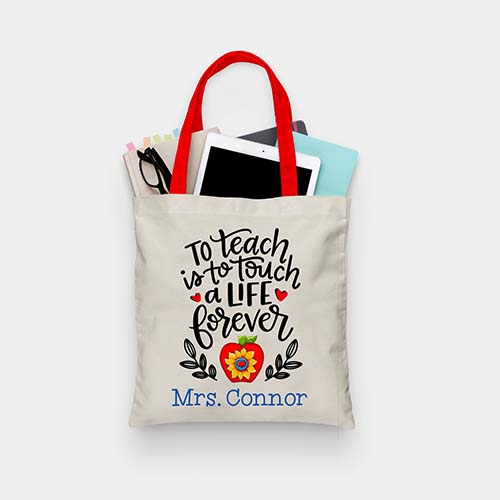 Education majors need a lot of stuff! Put it all in one great bag, like this personalized one, and they'll never be grumbling over her lost keys, scrap paper, homework, pens, and snacks again.
19. Pencil Bathbomb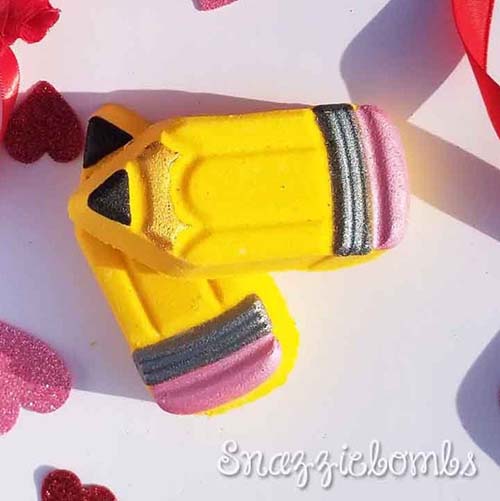 A long day at school calls for a great bubble bath that evening! These cute bath bombs are shaped to look like their favorite #2 pencil.
Better stock up because they'll want to use them, but they'll also want to display them in a basket by the tub!
Related Article: Gifts for Math Teachers
Best Gifts for Psychology Students
Psych majors are a thoughtful group, so your psychology student will appreciate a gift that is equally thoughtful.
20. Therapy is a Calling Plaque
Remind them why they're doing what they're doing with this sweet and true print.
Now it's hanging in their dorm room, sure, but it won't be long before it's hanging in their office at work! (Hey, you can use that inscription in the card. You're welcome!)
21. Chemistry of Happiness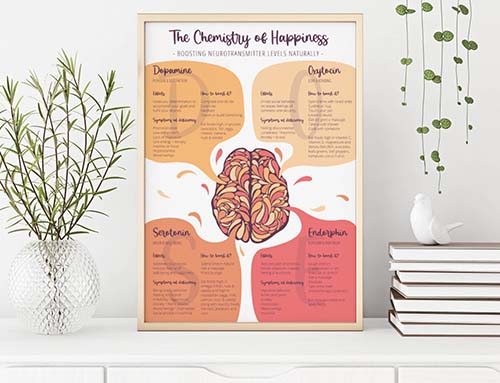 This great print is full of truths and wisdom, and looks great, to boot! So many important lessons to be learned here: by the end of the semester just having this hanging at eye level will have instilled a passing grade.
22. In Progress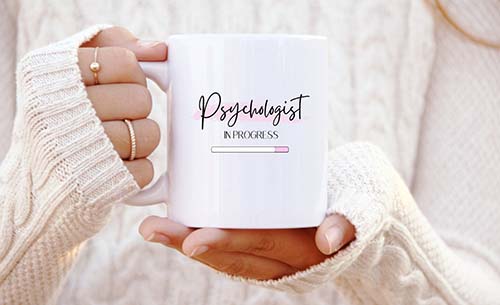 Coffee, coffee, with a side of coffee, and a coffee chaser, puhleeze! For psychologist students, coffee is a must and this cute mug is sure to become their favorite (and have their classmates jealous) with its clever wording and cute design.
Related Article: Psychiatrist Gifts for a Great Therapist
Best Gifts for Law Students
What do you get a future lawyer? They'll have no arguments with any of these great gifts.
23. Custom Bottle Opener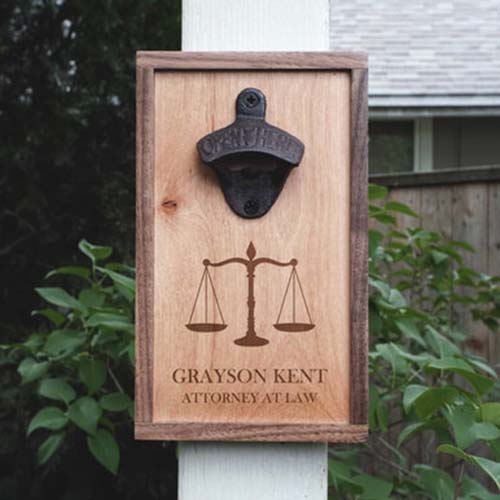 Not only will it be the talk of the dorms, it won't be long before it hangs at their own practice! This totally personalized bottle opener is truly amazing, with walnut and maple wood, cast iron opener, and timeless design. It's a gift they won't outgrow.
24. Law School Confidential
Sure, they have Google and the whole interweb at their capable fingertips, but you can't beat the wisdom and sage advice a real book will give you!
This one is jam packed with advice FROM students, FOR students, so you know it is worth its weight in gold.
Related: Classy Law School Graduation Gifts
25. Noise Cancelling Headphones
Sometimes law students just need to get away, find some solace, and nurture their inner peace! Other times they just want to listen to Norwegian glam metal bands in peace and quiet.
Whichever, we won't judge, we'll just recommend this great set of noise cancelling headphones!
Related Article: Gifts for Lawyers, Attorneys, and Law Students
5 Gifts for College Students Living at Home
Sometimes it makes the most sense to go to the local community college, or a nearby university for those in-state tuition rates. If you college student is still with you, bleeding your pantry dry, then here are some excellent ideas for meaningful and useful gifts.
26. Mini Fridge
It's portable, thermoelectric, tiny, and the gift they never even knew they needed until now! Designed to hold skincare, this minifridge could also hold a container of takeout Moo Goo Gai Pan, a can of Monster, or some emergency cheese.
What? You don't have emergency cheese? Weird.
Related: Best-Ever Graduation Gift Ideas
27. Online Classes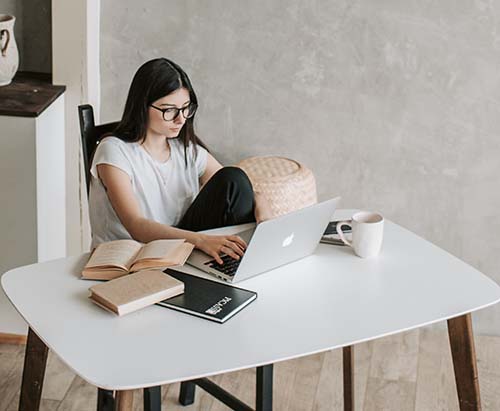 Supplementing your learning is never a bad idea! Sometimes the class you want is already full in person, or your school doesn't offer the one you're really into. Or maybe they need to catch up in an area, or learn a life skill.
Enter in an online class through Udemy! Done in the comfort of your own home/dorm/backyard/car, nothing can stop your education.
28. Laptop Cooling Fan
No one's laptop gets more use than a full-time college student's! Keep their investment (and their homework) safe, with this laptop cooling fan.
No more overheating and sweating (we're talking about the laptop, not you in your final exam… not much we can do for that!)
29. Neon Sign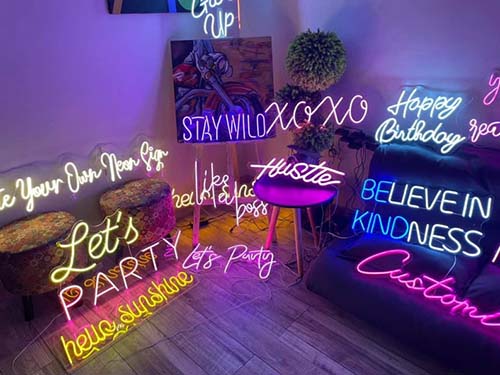 Pick a phrase, favorite movie quote, or even their name and see it glow on a super cool neon sign! These great, customizable neon signs will jazz up their dull dorm, and bring some light and happiness to their space.
30. Engraved Alarm Clock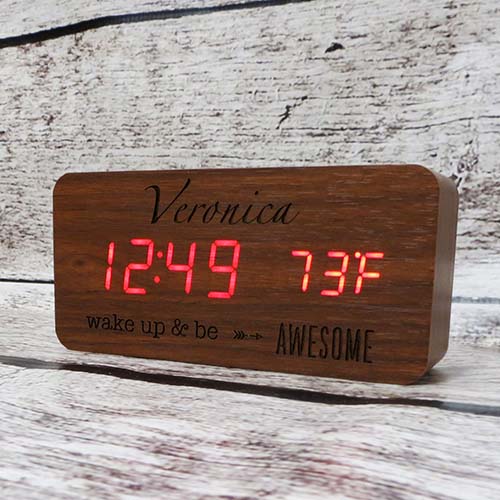 Wake up and be awesome with this cute personalized wooden alarm clock! They'll never be late again to their morning classes, AND they'll know how to dress for the day with the built in temperature gauge/thermometer.
Read Next: Going Away Party Ideas