Are you looking for a gift for that special computer geek in your life?
We have compiled a diverse list of gifts for you to choose from. Have fun looking at all of these ideas.
What's the Difference Between a Software Engineer, Programmer, Coder, and Developer?
A software engineer is someone who develops and builds computer systems software and applications software.
A programmer creates the code for software applications and operating systems.
Simply put, a coder is a person who can write code. Duh…
A developer is an individual that builds and creates software and applications.
As you can see, sometimes there are real differences between these professions, but they can all accurately be described as "programmers."
What Are Computer Geeks Into?
Computer geek is a term for a person, male or female, who has above-average computer technology expertise. We couldn't exist in our technologically advanced world without them.
This is a term of endearment in my book. So, what is your favorite computer geek into?
Plenty of things. Obviously they like tech to some extent, but since their knowledge in that field far surpasses your own that's not too helpful as a gift idea category.
Aside from that, most programmer types enjoy video games and all associated paraphernalia, including games, gaming accessories, "fandom" merch from their favorite games (and other forms of media like movies and books and comics).
Food is another great category. Caffeination is important, as is keeping a hot or cold beverage close at hand (hence, see programmer gift idea #1). Snacks are great, as are kitchen supplies to help create said snacks.
21 Best Gifts for Programmers
Our website is supported by our users. We sometimes earn a commission when you click through the affiliate links on our website. See our privacy policy & disclosures for more information.
1. Best. Coder. Ever. Tumbler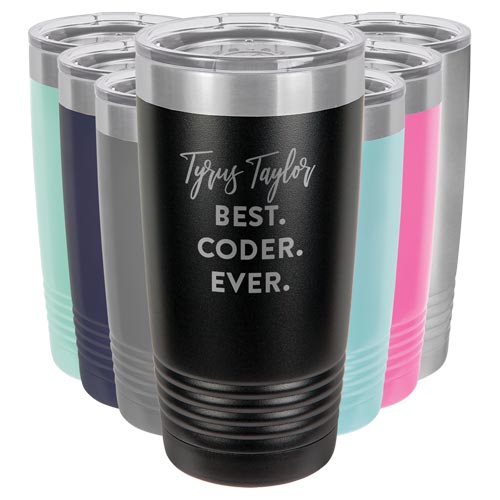 Engrave your favorite programmer's name on this fantastic personalized tumbler. You can personalize the name and even change the 2nd line of text, from best coder, computer nerd, software dev, etc to something completely different. It's up to you!
Plus, our stainless steel tumbler will keep the computer geek's beverage icy cold or piping hot for hours. Available in seven colors, you are sure to find one that anyone would enjoy.
Compare these to the much more expensive YETI-brand tumblers, and we come out on top with similar performance and a much better price point.
2. Circuit Board Coasters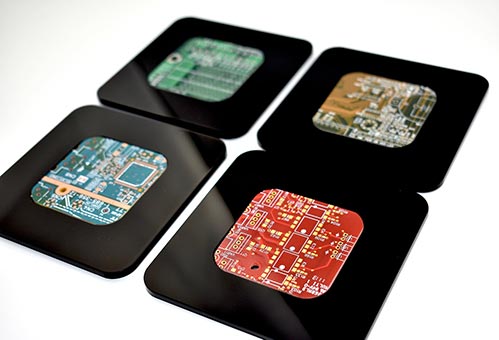 These acrylic coasters are engineered from recycled "motherboards and circuit boards." These coasters are a cute way to keep your desk and tabletops free from water spots.
Pick from four primary colors and add a "Techy" touch to your décor!
3. Raspberry Pi Kit
57 interesting projects in three programming languages. Each project has a circuit diagram and test code with in-depth explanation.
This comes with two downloadable, detailed tutorials. Plus, a technical support team is always ready to answer your questions.
This kit DOES NOT contain Raspberry Pi. Or raspberry pie, for that matter.
4. Beginning Engineers: Electro Synth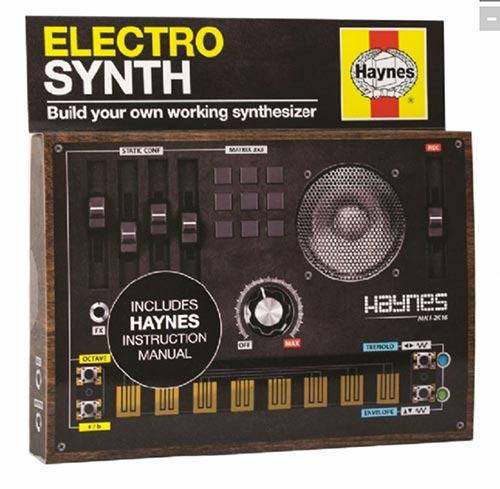 This is a fun gift for that "young" programmer in your life.
We all need some downtime. This DIY kit lets you build a real working synthesizer. It has an octave button for reaching two octaves of notes, a shift button for the black keys, plus a tremolo button and an envelope button for exploring different tones and textures. The volume knob switches your synth on and off.
You will need a soldering iron, which is not included in the kit.
5. Binary Watch
This watch will display time and date in a binary format. The binary code assigns a pattern of binary digits, also known at bits, to each character; allowing the user to read the coded message.
A fashionable watch for the geeky man in your life. The blue LED digital display technology is sure to please.
This stylish watch has precise Japanese quartz movement and keeps perfect time. The bracelet is adjustable to fit your wrist.
6. Software Engineer Journal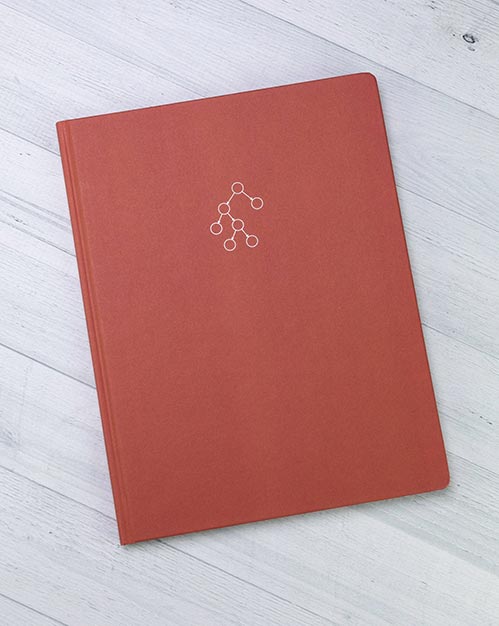 Whatever you're working on, this notebook will help you find the inspiration to write more efficient code and come up with some creative solutions to your complex problems.
Visualize flow charts, run linear algebra tests, or sketch up graphical models. This notebook offers traditional green engineering grid paper in a lay-flat bound hardcover format.
This journal is handmade from recycled paper. You may also want to consider a personalized journal where you can put the coder's name on the front – or any message you like!
7. Relaxing Candles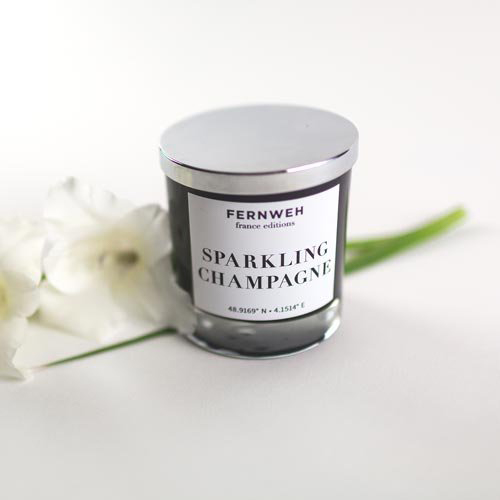 These marvelously scented candles will take you on a journey without even leaving your home.
Scents from warm and cozy to outdoorsy and fresh. Including destinations from New England to the Pacific Islands.
These hand-poured soy candles are made in small batches. These candles come in two sizes; Travel Size burns 60 hours and Classic Size burns 110 hours.
8. Metal Puzzle Set
These metal brain teasers are a classic. This set includes 16 puzzles to keep your mind sharp. Have a competition with friends to see which one of you is the "brain-iac" of the group.
These puzzles are made from high quality metal and will keep their shape for years to come.
9. Video Game Coders: 1996 PS Controller Patent Poster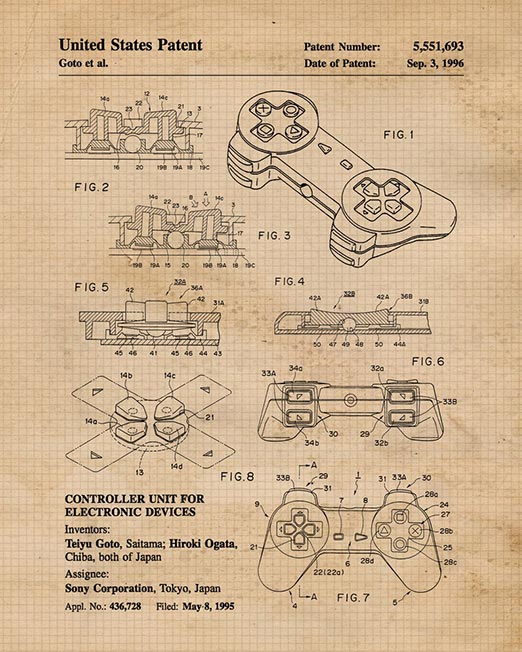 A unique set of iconic Sony PlayStation artwork is a great idea for the techy in your life. This is a nice addition to any office. game room, or den.
This is a great conversation starter between you and your guests.
Choose from four colors. Measures 8″ x 10″ or 11″ x 14″; perfectly suited for framing.
10. Coding Classes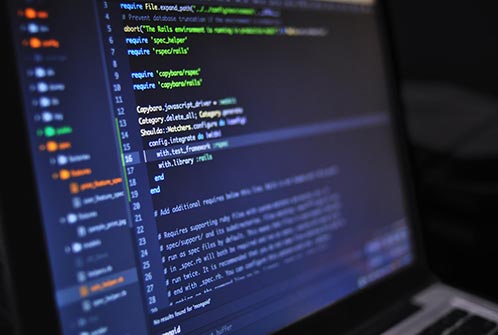 This is a great opportunity to learn coding. Can't decide which course to try? Don't sweat it, each course has a 30 day money-back guarantee.
Over 7000 courses to choose from; Beginner to Expert. There is something here for any coder to pick from.
11. Funny Programmer Shirt
This funny geek design is great for any computer programmer. A cute reminder of "why" we need programmers. They certainly seem like they are wizards and magicians!
Five colors and seven sizes to pick from. This T-shirt is sure to bring a smile to that programmer's face.
12. Engineer Profession Sign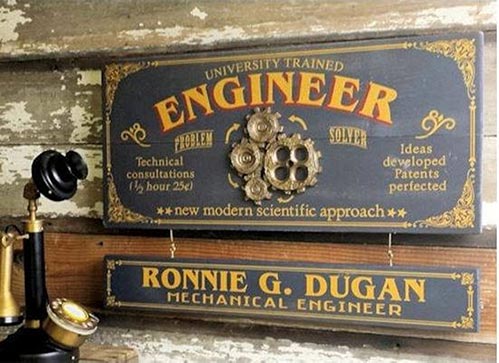 Hand cast, resin 3D gears set this sign apart from the ordinary. This Engineer profession sign brings an old time feeling to your office space or den.
The top part comes "as is", but you can pick your personalization on the lower name board, which hangs on brass hooks.
The top sign measures 24" W x 15" H; The nameboard measures 24″ W x 3″ H.
Related: 21 Brilliant Gifts for Engineers
13. Back and Neck Massager
Sitting in front of a monitor all day is physically exhausting. Your muscles stiffen up and ache. This shiatsu neck massager is a fantastic gift that helps all that stress and tension melt away.
Adjustable intensity button provides three different speeds for the eight deep-kneading Shiatsu massage nodes to work away the worries of life.
A relaxing massage is a great way to end a long day.
14. Computer Science Coffee Mug
This is the classic mug for the programmer in your life. The code has been certified correct by a professional programmer. Keep that coding coming with a constant supply of caffeine.
This mug holds up to 11 oz. of coffee goodness; designed and produced in the USA.
15. Engineer Bird Feeder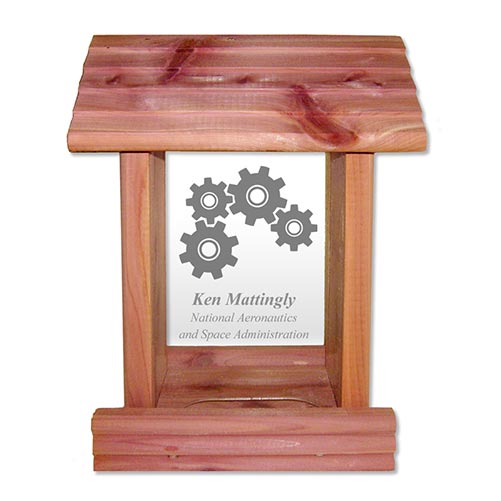 Our American-made Cedar Bird Feeder includes custom laser engraving of mechanical gears; add your engineer's name to make this gift extra special.
We will laser engrave your message on the transparent acrylic front panel. This bird feeder is made from aromatic cedar and will last for years to come.
The measurements are 7″ x 4-3/4″ x 10-1/2″.
16. Custom Binary Code Poster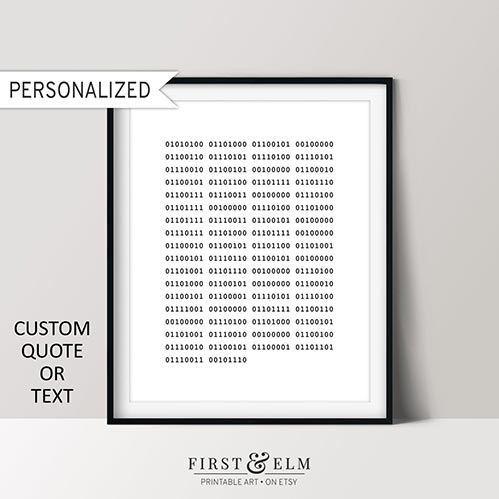 A personalized binary code poster is the perfect nerdy décor for your programmer. Include a message, a favorite quote, a song, or just about anything you can think of.
This is a digital, printable file and can be printed out up to 24×36 inches. 36 colors to choose from.
17. My First Coding Kit
This STEM (STEM stands for Science, Technology, Engineering, Mathematics) set challenges your child's mind. Fun and educational activities for hours of fun. Perfect for the younger programmer in your life.
This set includes 30+ tools, ingredients, and parts combined with a fun and simple instructions book. Your child will have his/her own science lab at home. The coding kit allows kids to learn about computer science. They will be creating binary necklaces, ancient encryption devices, sorting races, mystery mazes, pixelated pictures and more.
18. Code Caffeinate Repeat Pin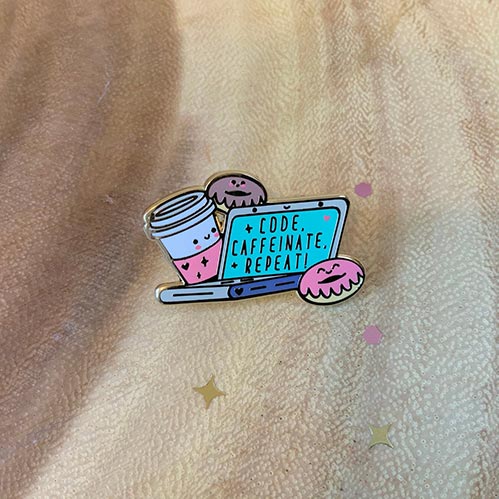 This adorable kawaii-style pin has coffee, donuts and a laptop. What more does your computer nerd need?
This handmade enamel pin measures 1.25 inches wide and comes in two color choices.
19. Personalized Whiskey Aging Barrel
Our oak barrel is crafted from solid wood and real metal hoops; it also includes a spigot and bung. This solid oak barrel is made in the US and is custom laser engraved with our classic whiskey label across the barrel's head.
This barrel is available in six sizes and two band styles. Trust us, nerds tend to love anything science-y, and whiskey is always a winner. They can become a "home distiller" in their down time with this fun kit!
20. Python for Beginners
Python is a simple programming language that can get you started thinking like a programmer right from the beginning. This book introduces you to an easy way to learn Python in just one week.
By reading the book and implementing it, you will realize why major institutions prefer to use python in their core products, services and business processes. Major companies that use python include NASA, Google, Mozilla, Yahoo, Facebook, IBM, Drobox, and more. Get started today and the career opportunities are endless.
21. Custom Girl Coder Stickers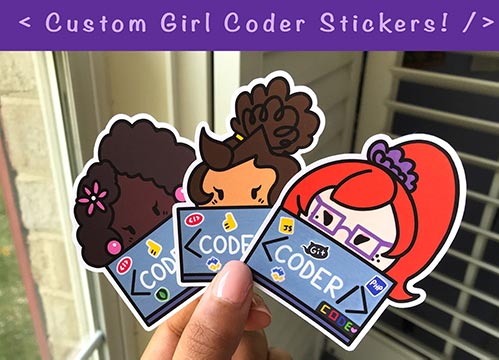 These custom, handmade stickers are simply adorable! Send in a picture of yourself along with your name. Perfect for decorating a laptop, books, or anywhere you can think of.
These stickers measure 3″H x 2.5″W.
Now that you have read our list of gifts, you are fully equipped to buy that perfect gift!
Read Next: Over 50 of the Best Gaming Gifts [Chosen By an Expert]