Just because it's not a nice, round, "monumental" number like say, the 5th or 10th or 25th anniversary, doesn't mean you shouldn't celebrate will all your hearts! Eight years in itself is monumental, we think, and it deserves a great gift.
Whether it's for your honey bunny on your very own anniversary, or for your friend and their spouse, one of these presents is sure to please.
Our website is supported by our users. We sometimes earn a commission when you click through the affiliate links on our website. See our privacy policy & disclosures for more information.
All About the 8th Anniversary
You've made it through that difficult first year, and even past the dreaded "seven year itch." We'd say your love story is going strong! Now is a great time to start planning that epic tenth anniversary celebration… On the other hand, live in the moment! Happy 8th!
8th Anniversary Themes
This is part of our series on Anniversary Gifts by Year.
What is the traditional 8 year anniversary gift?
Bronze.
Why is bronze the traditional eighth anniversary gift?
Bronze is made of copper and tin, combined. This signifies the strong bond you've created in your eight years together.
What is the modern 8 year anniversary gift?
Linen (or lace).
Why is linen (or lace) the modern 8th anniversary gift?
Think about it: both materials represent durability and intricate woven craftmanship. Just like your marriage!
What is the 8 year anniversary stone?
Tourmaline.
Why is tourmaline the eighth anniversary stone?
Tourmaline comes in many different colors, so honestly, we like it already (never mind that we had never heard of say, ten minutes ago. Ahem). There is even a watermelon tourmaline! Who knew.
Tourmaline represents love and friendship, and is said to remove negativity. These are all great reasons to celebrate your 8th anniversary with a tourmaline gemstone!
What is the 8th anniversary flower?
Clematis.
What is the 8 year anniversary color?
Bronze. (Makes sense, right?)
10 Best Eighth Anniversary Gifts
Let's dive into 8th anniversary gift ideas! Here are ten of our favorites, most of which incorporate one of the traditional or modern themes.
1. Personalized Bronze Wallet Insert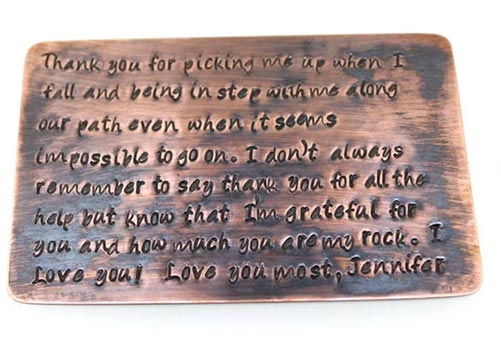 So much better than even a sentimental handwritten card, this pretty (yet manly) bronze card is personalized with whatever quote, poem, recipe, you name it, you'd like to have engraved. It fits nicely inside a wallet or purse or pocket, or would look so nice displayed in a shadow box.
Cards made of paper can be easily destroyed or misplaced; this bronze card will last for generations to come! (How sweet to pass it down to the next generation, too.)
2. Da Vinci Secret Message
For the puzzle lover in your life this totally unique Da Vinci secret message is the ticket! Made of bronze (of course), the default to open the puzzle is the romantic phrase ILOVEU, but can be reprogrammed with your very own secret password! How fun is that?
Once your lovebug figures out the password, he or she will be delighted with the contents: matching rings for him and her.
An alternative would be to tuck in whatever small gift you like, naturally!
3. Bronze Happy Anniversary Card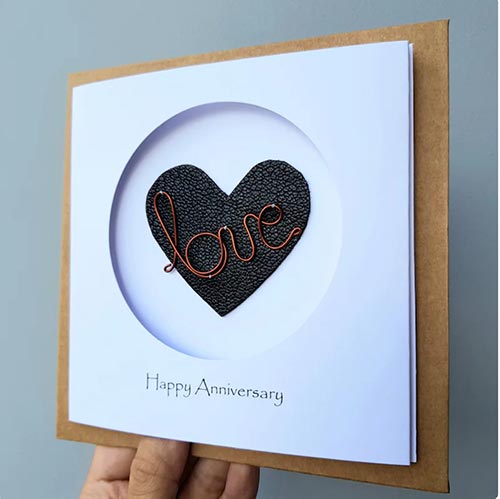 Something special that doesn't come from the card section at the drug store, this pretty card is a keeper for sure!
With its dainty copper/bronze heart and the addition of whatever sweet sentiments you add inside (see here for inspiration on what to write), this card really IS the gift.
To display it for years to come, add a simple photo frame.
4. Bronze Colored Heated Mug
This sweet little copper mug is truly magical! You program it with your smartphone, or use the battery operated coaster (say whaaa???), and your coffee stays hot at exactly the right temperature for you.
Is it witchcraft? Sorcery? We don't know, nor do we care. We're buying one, stat.
Holds 10 ounces of your most delicious hot beverage. Hand wash only, please!
5. Sweethearts Bird Feeder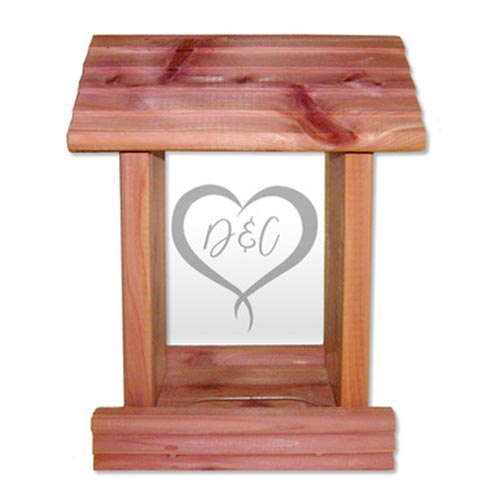 For the outdoorsy couple, or the bird watching duo, this sweetheart bird feeder is laser engraved with your initials.
You two lovebirds will love the gorgeous etching, plus the spacious compartment for bird seed. It will dress up any back porch, front yard, or patio, and will definitely be a cherished family item in no time.
6. Framed Lace Rose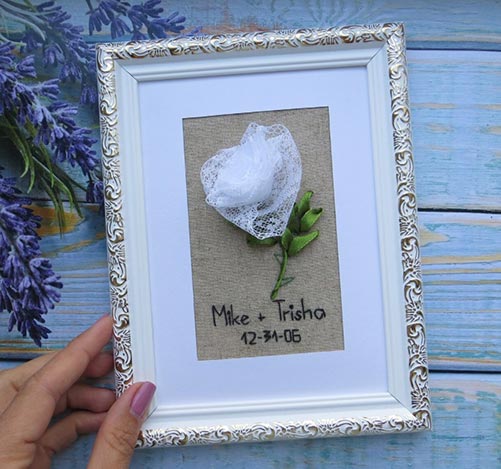 This pretty lace rose canvas is embroidered with the lovebird's names and wedding date and is such a lovely gift. The lace is the traditional fabric for the eighth year anniversary, but even if it wasn't, you'd wish it was, because it's just so beautiful.
7. Bronze Sculpture
This bronze sculpture is such a great juxtaposition between quaint and modern, timeless and unique! It's contemporary but still old-fashioned looking. The bronze is the perfect color and metal for your eighth anniversary, and is one piece of art your sweetie won't mind dusting occasionally!
8. Lace Bookmark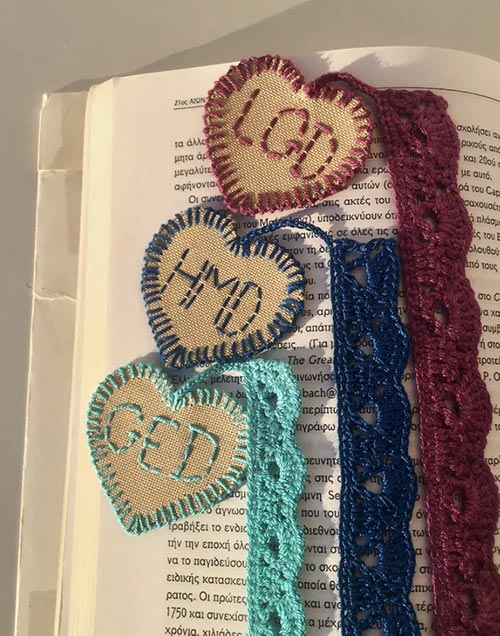 This pretty handmade bookmark is such a sweetly simple gift they'll wish they knew where you got it!
With their initials embroidered on heart shaped burlap, it looks adorable hanging out of their favorite novel, or just sitting on the coffee table waiting to be admired.
9. Personalized Cutting Board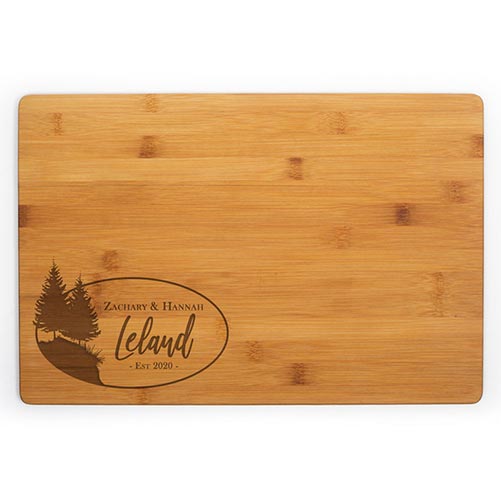 If their favorite date night is staying in and cooking together, this personalized bamboo cutting board is just right! It's rustic but modern, and will come in so handy whether they're chopping veggies together, slicing fruit, or putting together a cheese board.
It would even look wonderful hanging on the kitchen wall when not in use.
10. Bronze Engraved Wedding Song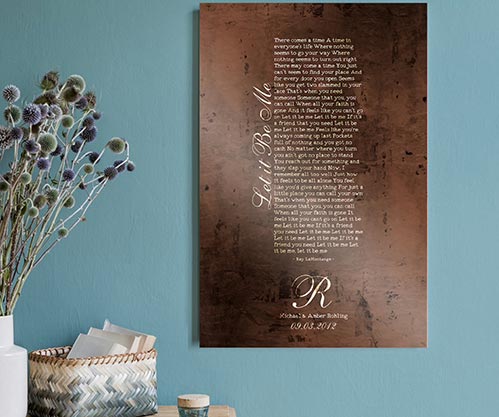 Whether it's the song you danced to at their wedding, the song that was "yours" throughout your dating life, or the song he/she wrote for you (or vice versa), all you need are the lyrics. The creative designers will take it from there to make this stunning plaque!
Traditional 8th Anniversary Gifts (Bronze)
11. Your Song Bronze Sound Wave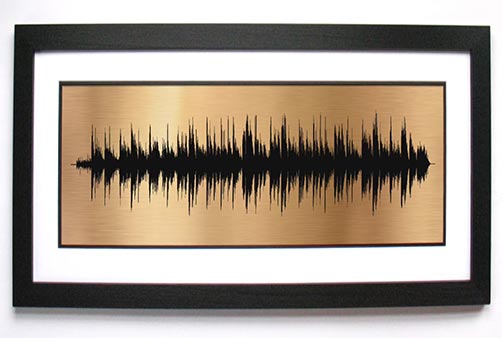 Speaking of "your song," this is amazing! The sound waves to your special tune are turned into a work of art, perfect for hanging on your wall and inviting all the compliments.
When you're looking for something special that just isn't the same ol' same ol' (like a toaster), this is it!
12. Bronze Ceramic Pint Beer Glasses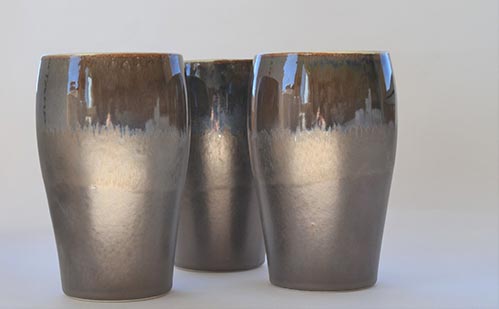 Make having a brewskie a bit more sophisticated with these bronze glazed ceramic pint beer glasses!
They are just the thing for the couple who loves a nice craft beer (or organic sarsaparilla), or would also make a wonderful water glass – the contents are up to you, of course.
13. Bronze Technology Upgrade
A set of good earbuds are hard to find, but we did it! Posh looking, bronze colored, and oh-so smart! They'll make whomever is wearing them feel like a million bucks.
Made by Samsung, this pair has noise cancelling features, sound that rocks, and a long lasting battery.
14. Personalized Bronze Bookmark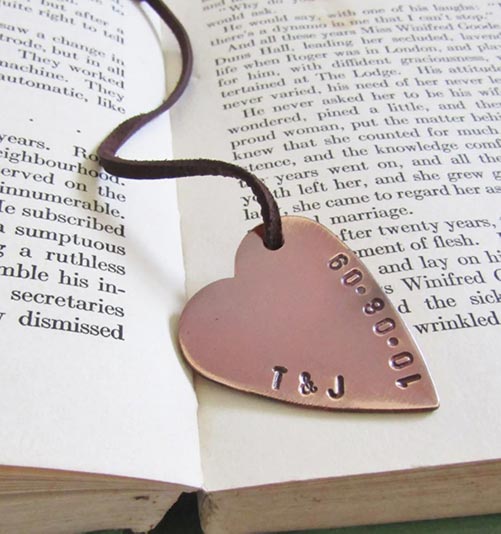 Simple and sweet, just like your love, this personalized bronze bookmark is too cute. Whether your spouse collect books or not, they'll want to after they receive this.
It's just so adorbs!
15. Bronze Heart Sculpture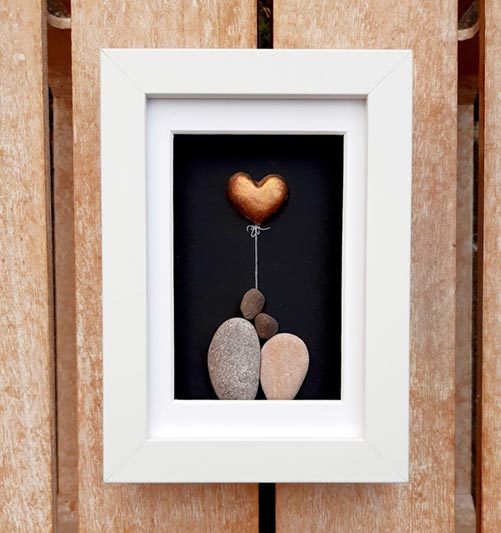 This little sculpture will make any art lover happy! It has a bronze heart to symbolize their bond, and is framed in a simple white wooden frame. The soft muted earth colors will blend in perfectly with any décor, and would look great in any room of the house: living room, bedroom, den, library, or kitchen!
Modern 8th Anniversary Gifts (Lace)
16. Victorian Lace Umbrella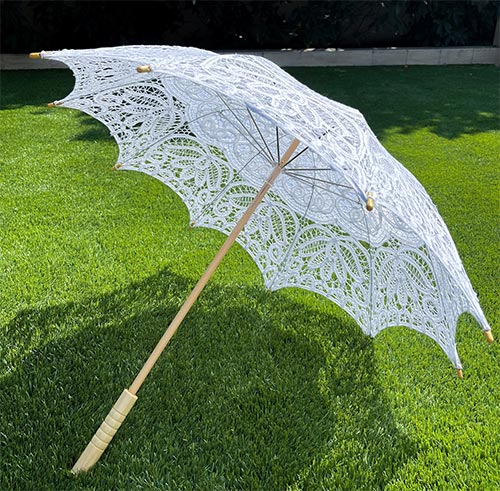 It's everything she never knew she wanted: a gorgeous lace umbrella! She'll feel like a spoiled princess with this timeless addition to her wardrobe or house decorations. If Victorian life is what she craves, this is perfect.
17. Personalized Lace Necklace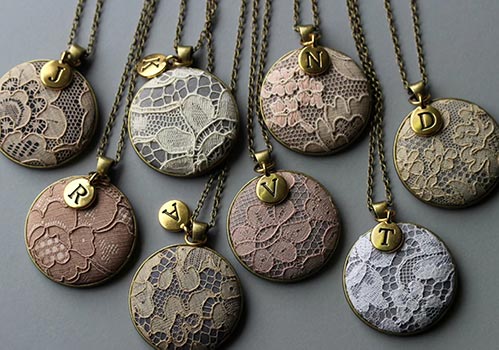 Just a little bit of lace and the addition of her initial makes this necklace one of a kind and just right for an eighth anniversary gift. It has the kind of ageless beauty that makes it pair well with anything from a sweater to a little black dress.
She'll treasure this one!
18. Happy Lace Anniversary
It doesn't matter your age: whether you're eight or 108, you love teddy bears! This one signifies their eighth anniversary with a cuddly soft bear wearing the cutest shirt and holding a rose.
It's going to look adorable on your bed, face it!
19. Lace Coasters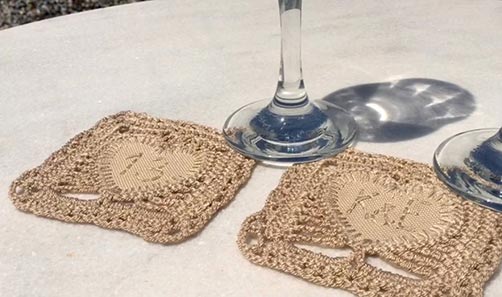 Embroidered with their names and their special year, these cool lace coasters are practical, unique, and totally useful. They'll stop water stains with style! Plus, they won't break when they're dropped on the tile floor, right?
20. Personalized Lace Scrabble Frame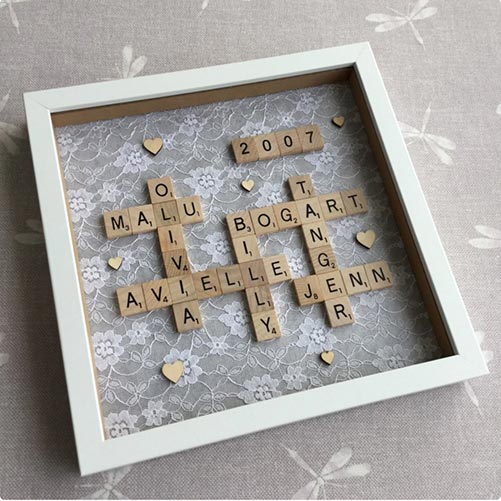 This personalized scrabble frame is perfect for scrabble playing couples!
Just provide the names you'd like included, along with the wedding date or year, and voila! You have the world's best anniversary gift! How easy is that? The lace background is a sweet touch, and the soft colors won't compete with any other décor.
8 Year Anniversary Gifts for Her
21. Tourmaline Necklace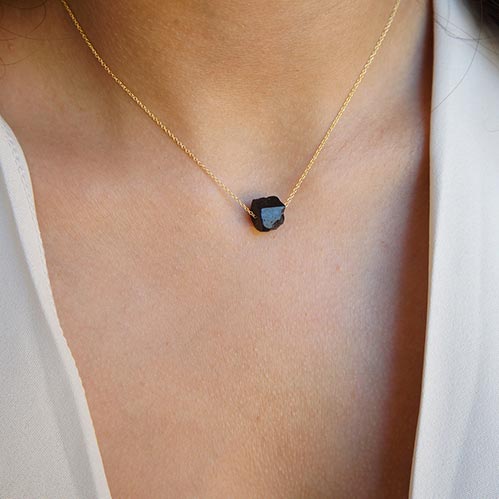 This tourmaline necklace in its natural black state is really stunning. It hangs from a delicate gold chain and will make any outfit pop.
Oh, the compliments she'll get with this!
22. Monogrammed Lace Robe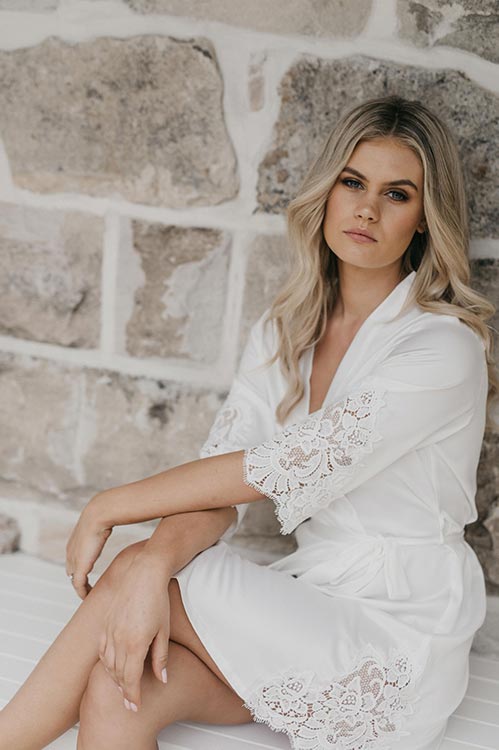 This pretty and delicate lace robe is the answer. It's soft and sweet, yet sexy. All year around she'll get plenty of use with this comfortable and cozy wrap. The white lace details are just everything.
23. Always & Forever Heart Token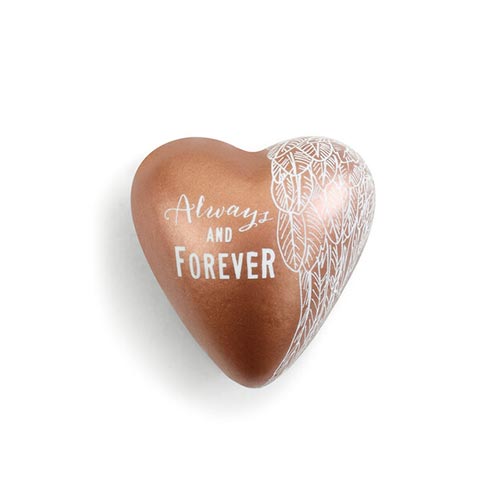 Sometimes simple is best and this adorable bronze always and forever heart token proves it.
Cute and romantic, it will last forever, and how great would it be to take turns leaving it around the house to be found by the other as a gesture and reminder of how much you love one another?
24. Ivory Lace Scarf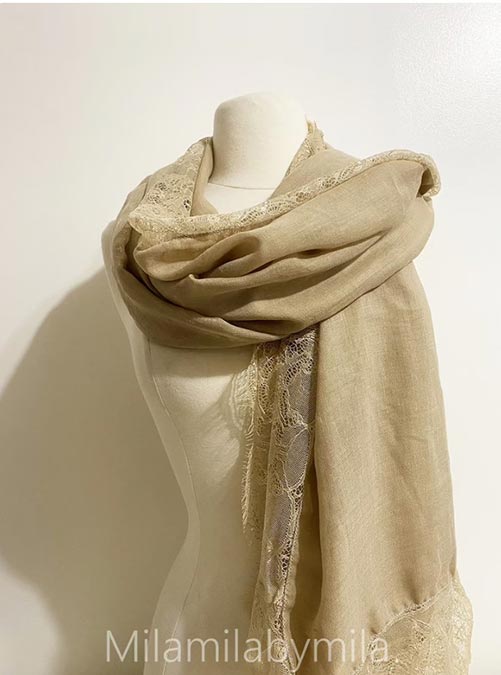 If she's into fashion and loves the Victorian style, this scarf is for her! It's so beautiful and timeless, and will go with everything from a sweater dress to jeans and a flannel shirt.
The lightweight linen makes it perfect for any season: spring, summer, fall, or winter.
25. Personalized Bronze Keychain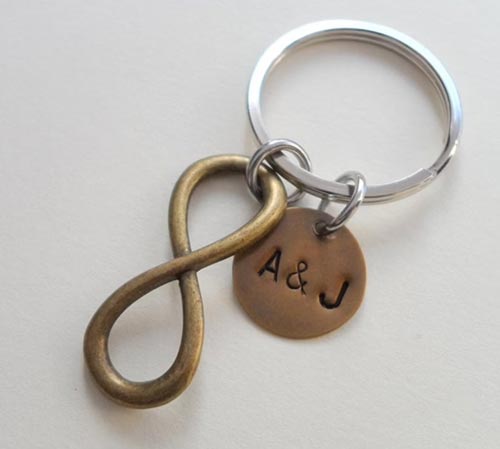 We use our keys every day, why not give them a little reminder of your love? Every time they go to grab their house key or car key, they'll remember when you got this for them: their eighth anniversary.
The infinity symbol means everything, and the personalization adds just the right touch.
8 Year Anniversary Gifts for Him
26. Tourmaline Bracelet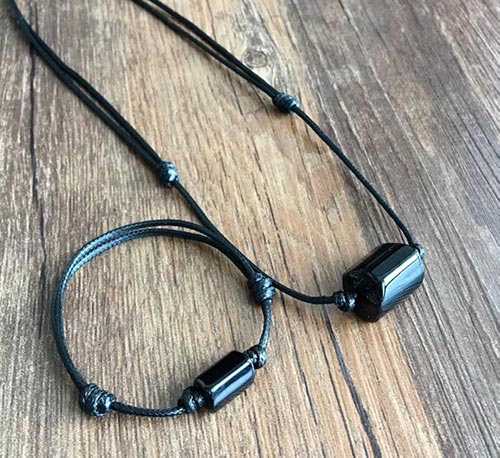 These stunning black tourmaline bracelets will dress up his button downs, tees, or power suit. They're adjustable and sophisticated, comfortable and unique.
Bracelets are not just for the girls: men like showing off their burly arms in a fashionable way!
27. Personalized Leather Bracelet with Bronze Clasp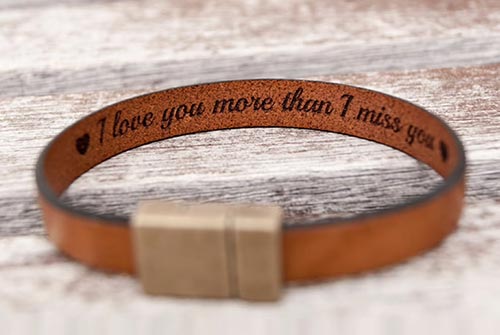 Custom engraved with an expression of your choice (or your names and dates), this bronze and leather bracelet is certainly not feminine. It's sleek and modern, and he'll love it!
28. Lace Tie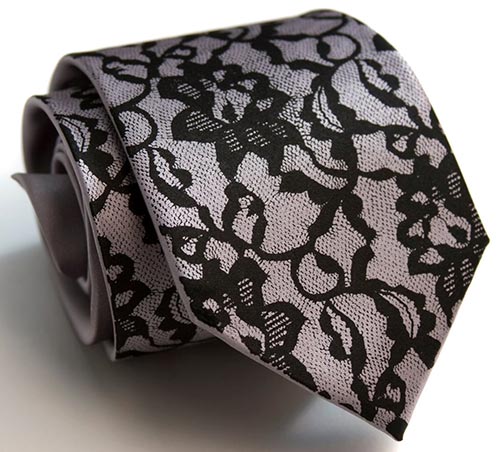 Most men don't like getting ties as a gift, but for this one, we'll make an exception and so will he!
The lace symbolizes the intricacy of their marriage, and will make his suit really stand out in a crowd with its timeless black and white pattern.
29. Bronze Plaque Desk Organizer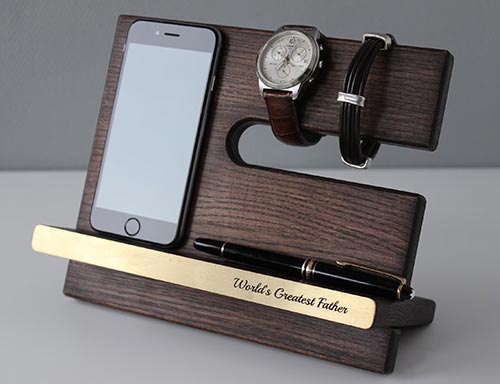 Whether he works from home or has a desk at the office, he'll love this fabulous way to organize his belongings!
With a touch of bronze and engraved with whatever words you like, he can keep his phone, his favorite pen, his watch (or bracelet, scroll up!), or other little trinkets.
30. Lace Engraved Cufflinks
Just a sweet and simple way to show your love, these lace cufflinks will be the star of the show! They're unusual and unique, but stylish and a great reminder of his eighth anniversary.
8 Year Anniversary Gifts for Couples
31. Bronze Family Tree Portrait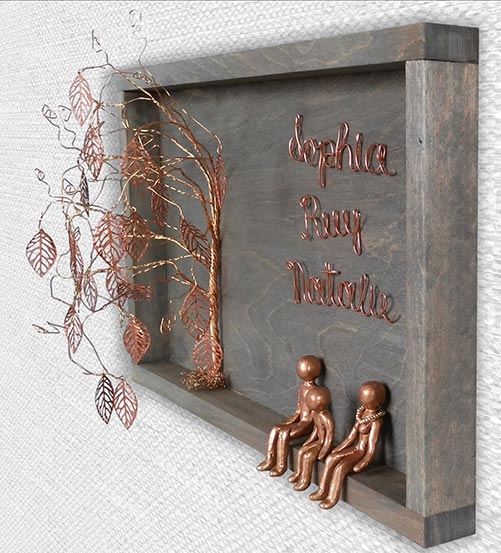 This lovely bronze sculpture is part art and part family tree!
It is going to get so many compliments whether it hangs in their living room or at the office. The charming little people represent how many are in your family, and the bronze tree and leaves really stand out in the best way.
32. We Go Together Like – Tumblers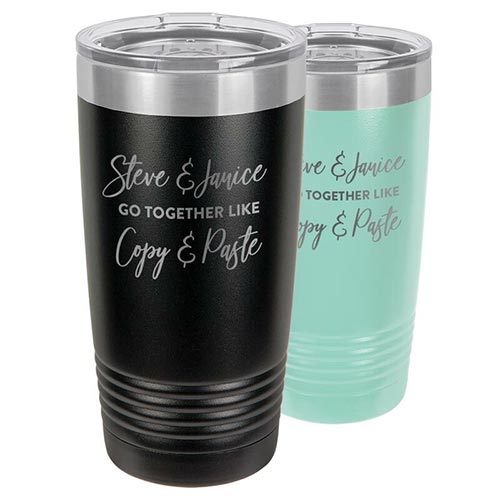 Get it personalized however you like: funny and witty, or sentimental and romantic. There's no wrong way to do it with this set of two tumblers: vacuum sealed, insulated, and available in a variety of colors.
Here's a great list of all the best "we go together like…" quotes you can use for this 8th anniversary gift.
33. Promise Musical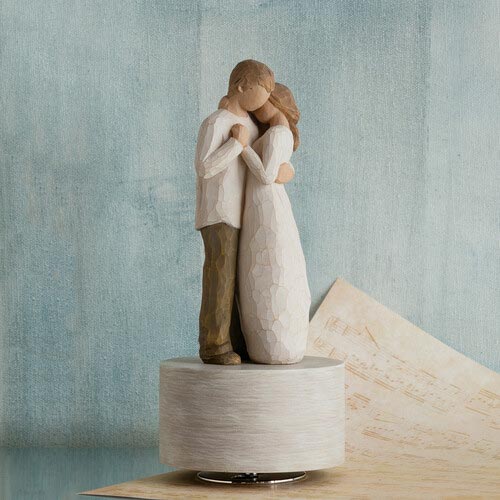 Art from Willow Tree is always a good option when searching for a great gift, and this stunning music box is no exception! It plays the oh-so romantic Pachelbel's Canon, and turns gracefully on its pedestal.
34. Time Together Wall Art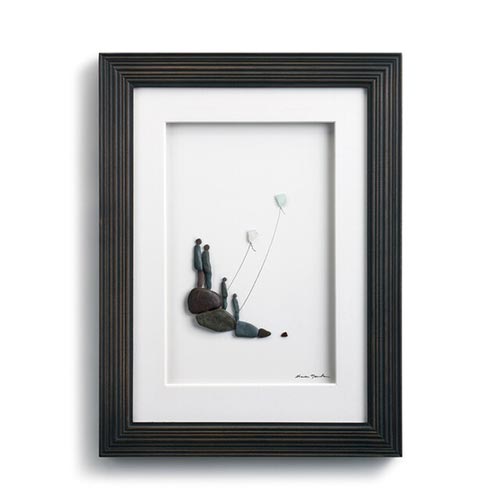 This pretty piece of art will be a delight to all who admire it! It's simple and charming, with its depiction of family life, all encased in a black frame.
35. Personalized Lace Wine Bottle Cover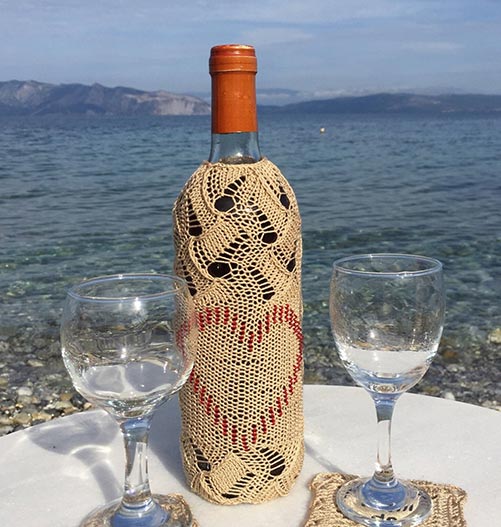 The lace pattern and sweet red heart inlay makes this just the thing for a romantic picnic or anniversary dinner. This lace wine bottle cover is a one of a kind present that will be cherished long after the wine is gone.
Unique Eighth Anniversary Gifts
36. Magnetic Couple Bracelets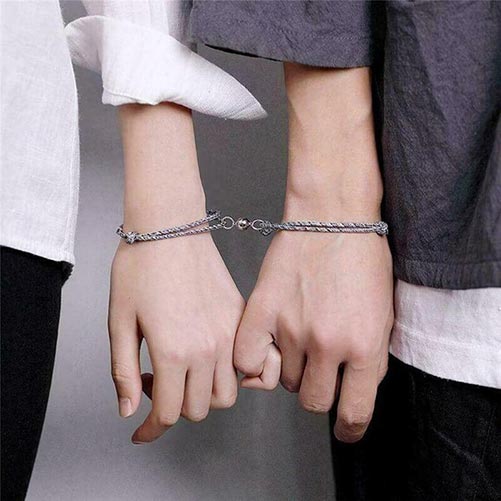 We've heard of the ol' ball and chain, but not this: magnetic bracelets that keep you connected. Reach for his or her hand at a moment's notice and feel the chemistry.
It's a cute and simple way to show your connection to one another.
37. Clematis Porcelain Plates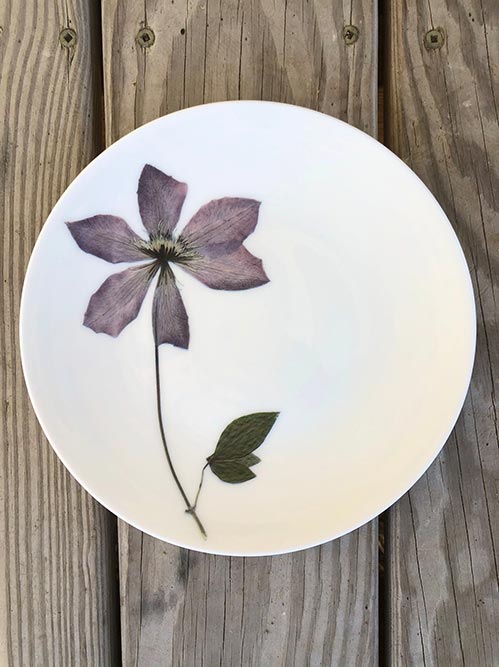 These pretty porcelain plates with their clematis etching are perfect for the eighth anniversary! Simple and clean, they will appeal to both the old-fashioned amongst us, and the up-to-the-now modern fan.
38. Bronze Engraved Framed Photo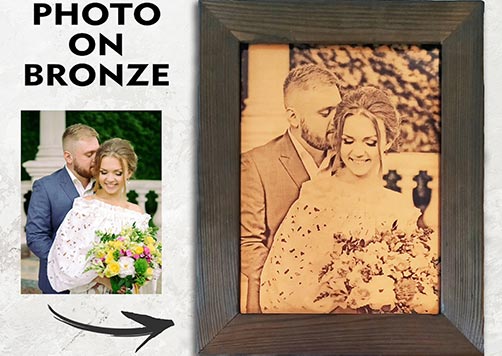 A wedding photo or their engagement photo never looked so good!
Printed on framed bronze, this is a wonderful way to update their favorite photograph from their big day gets a bronze make-over with this wonderful gift.
39. Lace Stained Glass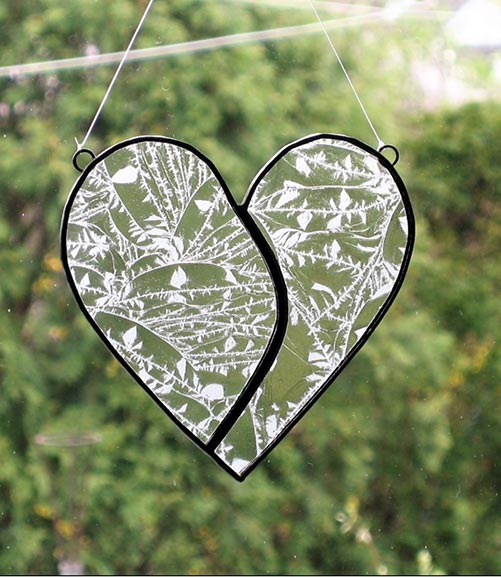 Lace stained glass, why didn't we think of that? This is a charming way to show off your love, and will look great hanging from a window or windshield. It's unusual in all the right ways!
40. Bronze Rose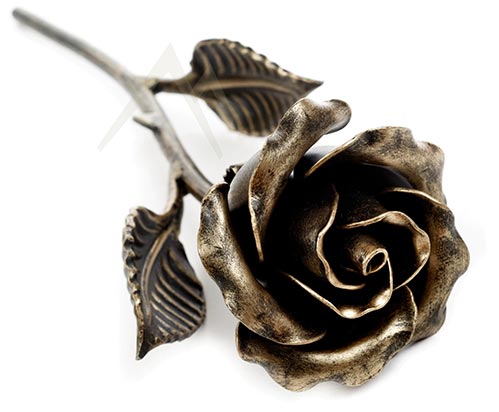 This bronze rose is just so pretty, we want a whole bouquet! It will look so beautiful resting on the dining room table, bookshelf, or on their desk at work. Every time they see it, they'll get the warm fuzzies inside.
Read Next: Best Gifts by Anniversary Year
Pin It