Stocking stuffers for men are best when they're clever, inexpensive, and bring a laugh!
So to that end, we've scoured Santa's workshop to bring you the best of the best. Check our list – check it twice!
50 Best, Funny, & Cheap Stocking Stuffers for Men
Our website is supported by our users. We sometimes earn a commission when you click through the affiliate links on our website. See our privacy policy & disclosures for more information.
1. Engraved Pocket Knife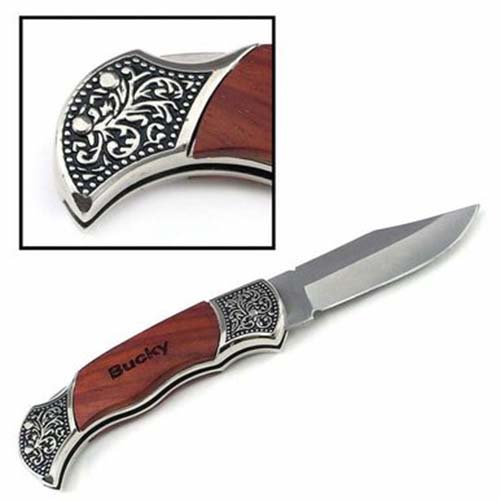 This old-fashioned pocket knife is personalized with his name so nobody can swipe it! He'll love the silver filigree detailing and the sharp blade, not to mention how handy it is (hey, he can cut the ribbons on all those presents!).
2. Apollo Cockpit Necktie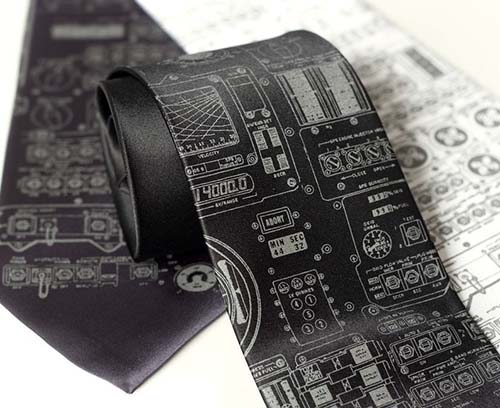 If he's sick and tired of getting ties, he'll change his tune with this super cool Apollo cockpit necktie! The blueprint will really stand out in his business suit and he'll constantly be getting compliments.
All this, and it's easy to fold up and slip inside his stocking for Christmas morning.
3. Custom Leather Keychain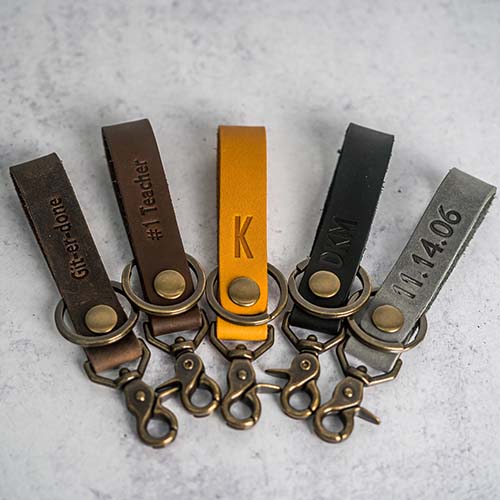 These leather keychains are so unusual, in all the right ways! They're timelessly styled with bronze attachments and his very own name engraved in the leather.
He'll love it, and use it every day!
4. Tree Planted in His Name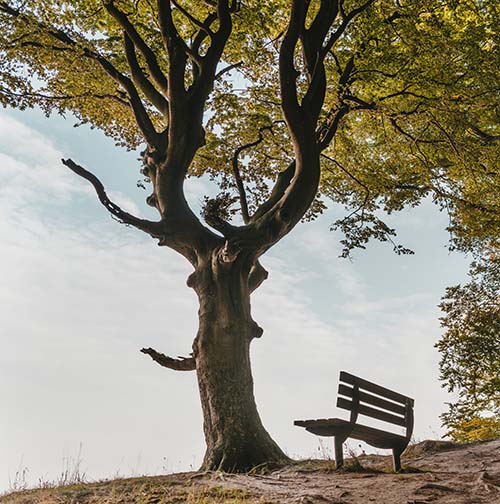 No, you can't fit the whole tree in his Christmas stocking but you can put in the certificate telling him you planted one in his very own honor! He'll love this sweet surprise, especially if he is a nature lover at heart.
5. Personalized Men's Wallet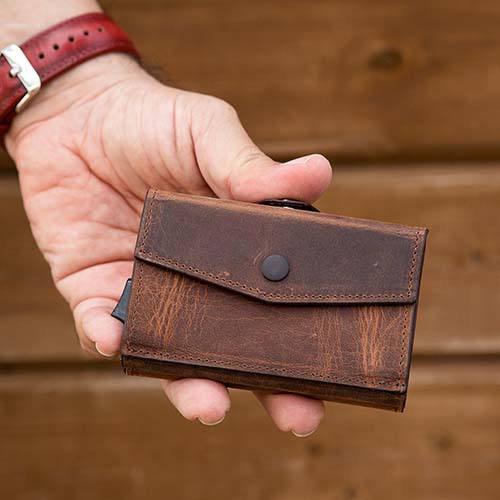 This quaint little wallet is ruggedly vintage, but just the right size and shape for his pocket! It's time to throw out that old cracked, plastic wallet he's been carrying for ages. He'll feel like a million bucks with this replacement and will have it for years to come.
6. Liquor Infused Toothpicks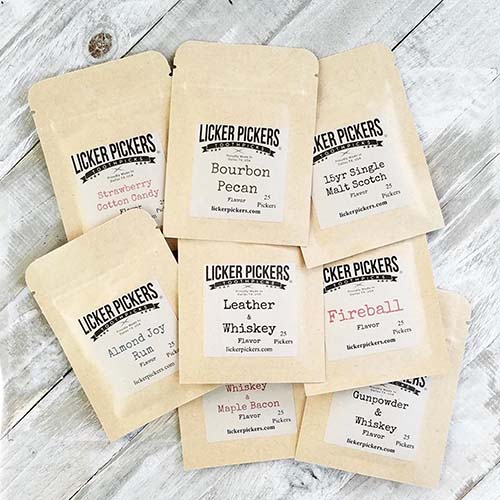 Sure, he could pick the turkey and stuffing out of his teeth with a normal toothpick, but why should he? Not when he has some of these liquor infused toothpicks on hand, thanks to you!
With flavors like Gunpowder and Whiskey (that's sure to pack a punch), Almond Joy Rum, or 15-Year Malt Scotch, he'll feel sophisticated even when he's fishing out that stray pecan from his molars.
Related: 100 Creative & Thoughtful Gifts for Men
7. Papa Bear Personalized Tumbler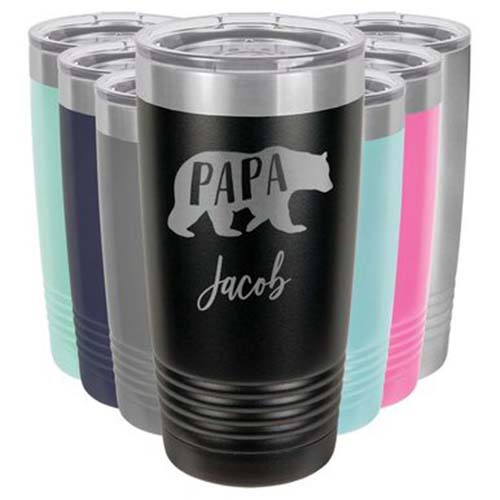 Tumblers are just the right size for a stocking! And these ones, from their vacuum sealed tops to their insulated bottoms, are just right for your Papa Bear (or have it personalized however you like. Best Husband, Dog Daddy, or… Steve-O). You can even pick out his favorite color!
8. Custom Leather Belt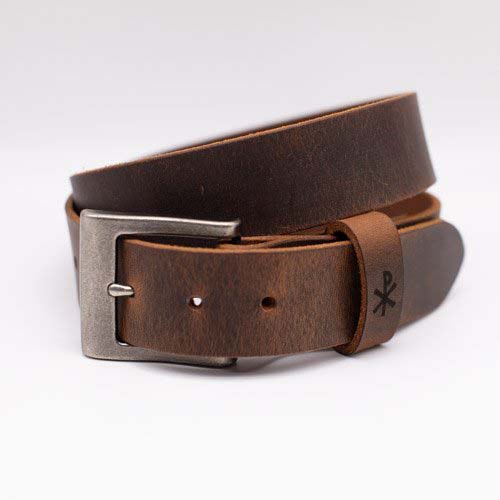 A good belt is hard to find. Well, look no further than this casual yet sophisticated leather belt. It has an old-school vibe but is still definitely in style. Keeping his trousers hitched up has never looked so good!
9. Cigar Club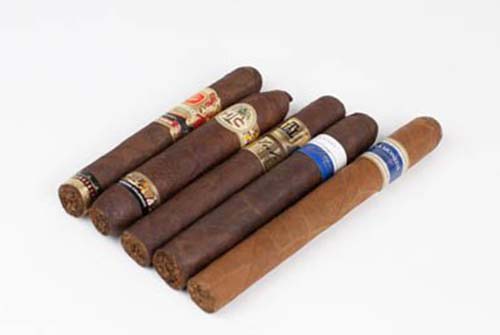 Special occasions, like Christmas, childbirth, New Year's Eve, or, heck, next Wednesday – any of these call for a great cigar! This collection isn't just a one time only deal; he'll get a shipment each month when you enroll him in this club. No Jelly of the Month here, Clark!
10. Fitness Dice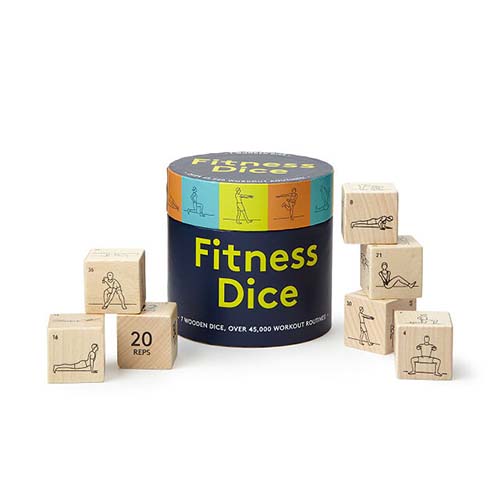 Shake up his fitness routine with this fun dice set! It's small enough to fit inside his stocking but is way more interesting than yet another chocolate bar or lip balm. He'll have fun with the kids too, as they roll to see who has to do a handstand and who has to do a plank.
Stocking Stuffer Ideas for Husband
11. Hand-Forged Ulu Knife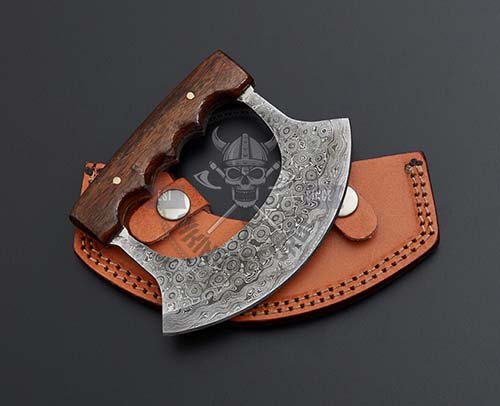 This custom made and hand-forged Damascus steel Ulu knife is the coolest thing we've seen in a while, and we think your husband will agree.
Erik at Viking de Forge is the best at what he does: replicating vintage knives and weapons. He'll whip one up for you in no time.
12. Magnetic Wristband
This magnetic wristband is the perfect stocking stuffer for him to keep all those tiny little screws and nails at his fingertips (literally).
No more scrambling and yelling across the house for someone to bring him a tool while he's perched precariously atop a ladder. Whew! We love this little lifesaver.
13. Therapeutic Heat Pillow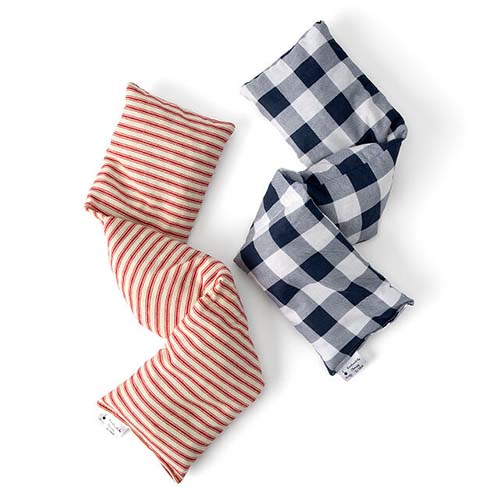 Getting old is the pits, right? Keep those pesky sore muscles at bay with one of these therapeutic neck pillows! Heat them up and fall into a blissful slumber while you dream of sugar plums and being twenty again.
Related: Warm & Cozy Gift Guide
14. Custom Bobblehead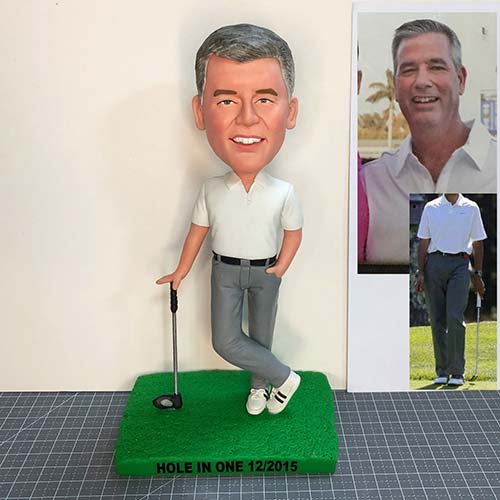 Stuff his stocking with what he REALLY wants: a bobblehead that looks just like him! That's right, you can now make his dreams come true.
Simply provide a photo and – voila! – a bobblehead that's a dead ringer for him. Lots of different hobbies available too, if golf isn't his cup of tea.
15. Eyeglass Holder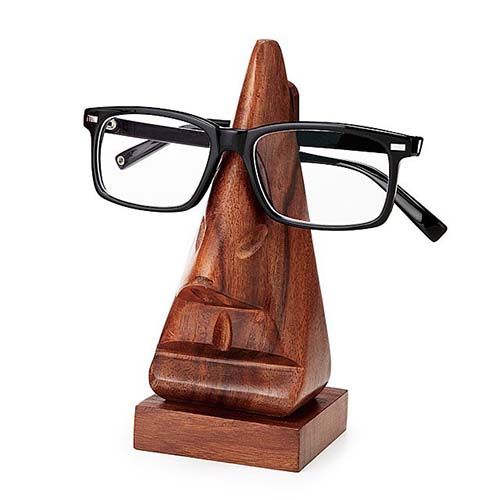 This funny eyeglass holder will keep his glasses at his fingertips, instead of… you know, lost. It's cute and handy, too; that's the best combination when finding a great stocking stuffer for him!
16. Decision Flip Coin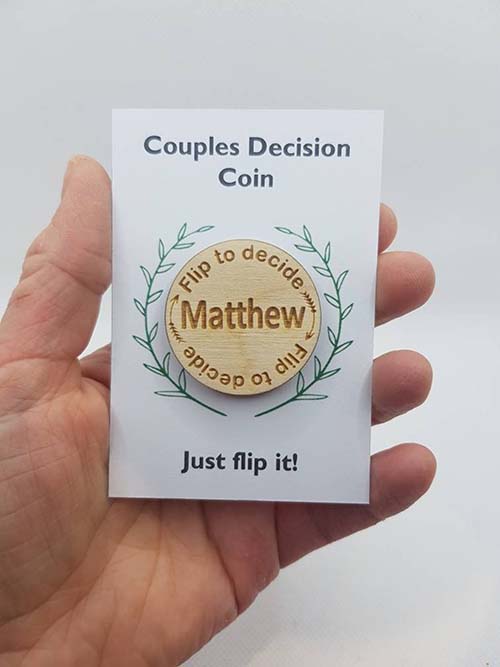 It's hard to decide. Doesn't matter what it is, choosing from a vast array of options can be very tough.
Whether it's which restaurant to choose, whether or not to go on that last minute fishing trip with the boys, or whether to clean the house, this fun coin is better than a magic 8 ball.
17. Cashmere Scarf
Whether he's channeling his inner Benedict Cumberbatch or Doctor Who, he'll love a good cashmere scarf. It's stylish and posh, but also warm and cozy – that's a win-win if you ask us! He'll be your arm candy at that Christmas party.
18. Personalized Bottle Opener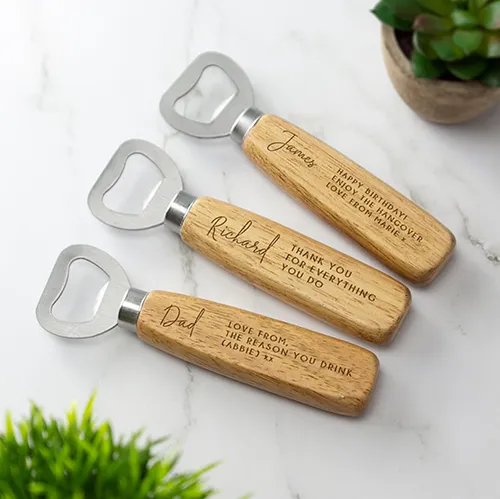 Pick his name and a sweet message for this personalized bottle opener! He'll love finding this in his stocking Christmas morning, and hey, it's five o'clock somewhere so pass him that beer!
19. Rechargeable Hand Massager
Whether he suffers from arthritis or simply works with his hands all day, your man love this rechargeable hand massager. It targets different acupressure points and provides kneading relief with air compression. He'll wonder how he ever lived without it!
20. 100 Movies Bucket List Poster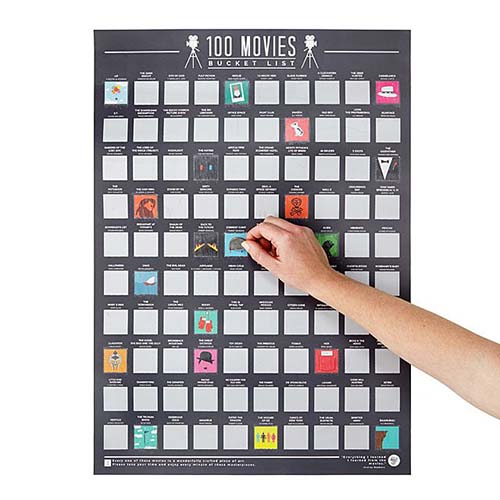 For the movie buff, this scratch-off poster is a must-have. He'll love scratching off the films he's seen and picking out which one to view next. Pop the corn and get comfy: it's family movie night!
Related: Ultimate List of Movie Night Ideas
Stocking Stuffer Ideas for Boyfriend
21. Frodo's Sword from Lord of the Rings
Frodo's sword? Um, yes, please! He'll be blown away if he's a LOTR fan (and come on, who isn't?). It's hand-forged, made of stainless steel, and the red-wood engraved handle with silver leaf pattern is simply stunning.
Quality meets artistry to create the perfect manly (or hobbity?) stocking stuffer for him!
Related: Best Cosplayer Gift Guide
22. Ferro Rod Fire Starter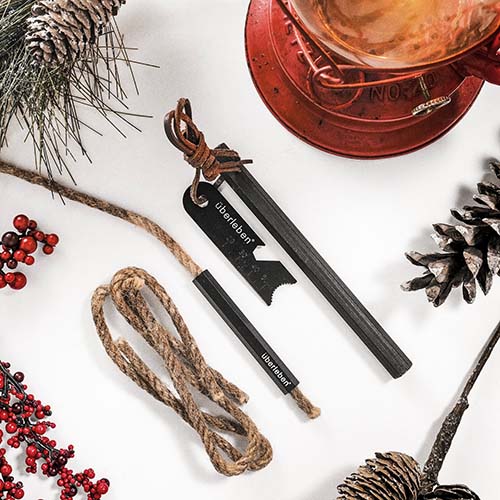 This fire starter is just the thing for the outdoorsman. He'll love being able to start a roaring fire in no time, instead of fumbling with matches or rubbing two sticks together for ages… in the pouring rain.
Looking for more manly gifts? Your outdoorsman will love these.
23. Tea from around the World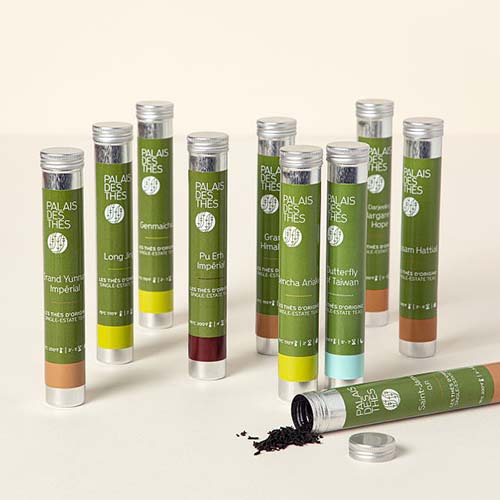 These fun little cylinders are full of yummy tea, and he'll love sampling each one to find his favorite. They fit perfectly in his stocking, so stock up! Get it? Stock? Stocking? Oh, never mind. He'll love these.
Related: Best Gifts for Tea Lovers
24. Key to My Heart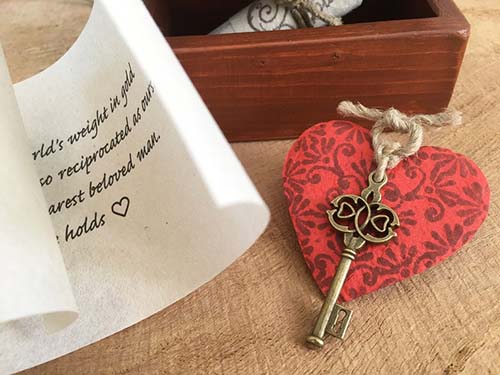 You know it's true: he has the key to your heart! Make sure he knows it too, with this sentimental little keepsake. Whether he keeps it in his nightstand, attaches it to his keychain, or proudly wears it around his neck, he'll love this adorable key.
25. Cookie House Mug Buddies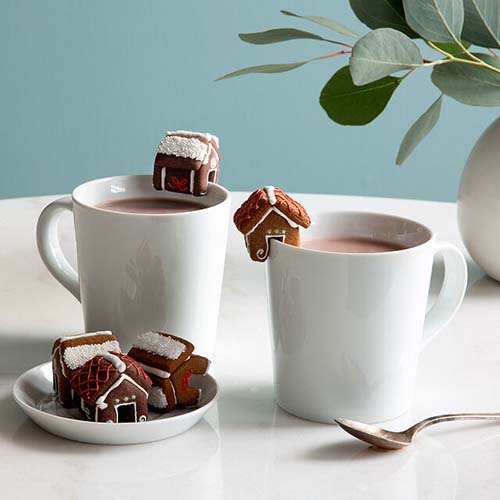 'Tis the season for milk and cookies, just ask Santa! The jolly old elf himself would be enthralled with these cute and edible little homes. They sit perfectly on his mug of cocoa, coffee, tea, or hot buttered rum, until he's ready to dip and eat.
Related: 30 Unique Gifts for Your Sweet Boyfriend
26. Morse Code Bracelet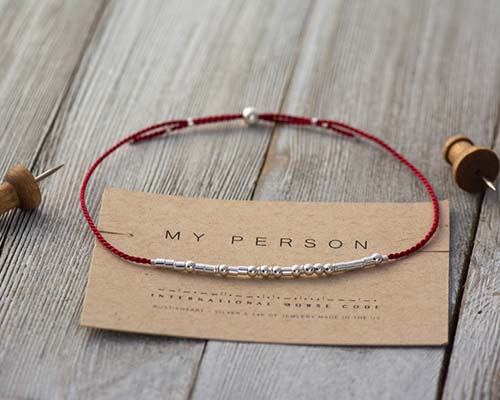 This Morse code bracelet is so cool! A great gift for the guy who kind of has everything already, this hits all the right notes of sentimental and sweet, but still manly and rad. He'll love the Morse code secret this bracelet holds.
27. His Favorite Candy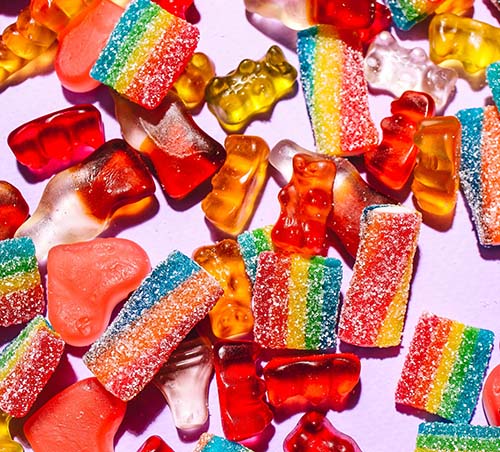 Indulge his sweet tooth with his own supply of his favorite candy! Whether it's Swedish fish, Skittles, gummy sharks, or anything else, he'll be digging into this gift before the Christmas morning cinnamon rolls are even out of the oven.
28. You Are My Superhero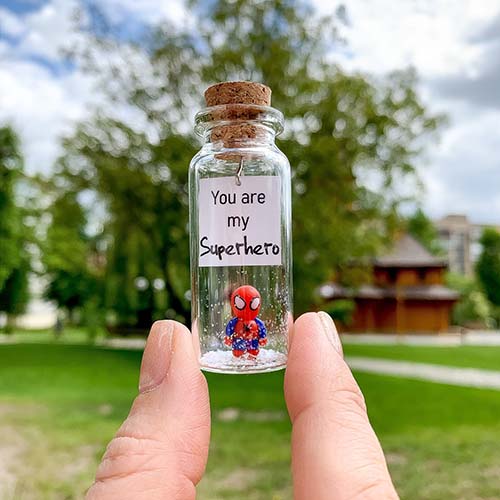 A cute little reminder of how much you dig him! This sweet little bottle is a unique and thoughtful way to show him what you really think of him: he's your superhero. No cape needed!
29. Engraved Wooden Watch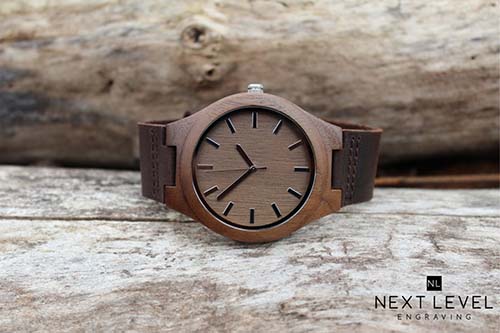 Watches are great stocking stuffers and this one is so gorgeous. It's completely wooden which gives it such a unique and unusual appearance. He'll love the look, the function, and what you chose to engrave on it. Can't go wrong with I Love You, or Merry Christmas to My Sweet.
30. Aurora Borealis Necklace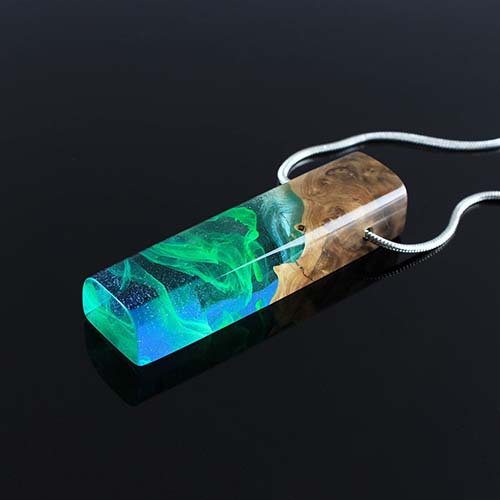 This aurora borealis necklace is masculine enough for the manliest man, and it will really bring out some style. Whether he pairs it with his favorite black tee, or tucks it inside his suit for work, he's sure to get lots of compliments.
Totally perfect for the sky watcher and day dream believer!
Funny Stocking Stuffers for Men
31. Lump of Coal Soap for the Naughty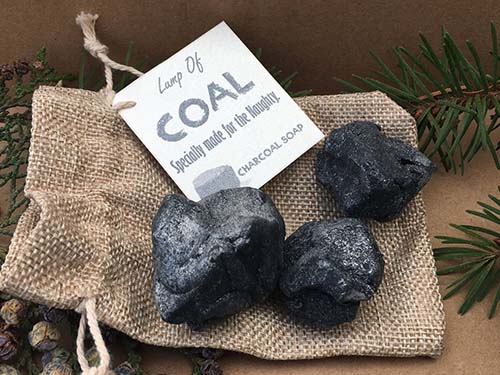 It's funny, but then it's functional because these lumps of coal are actually soap! Charcoal is all the rage, from toothpaste to shampoos, and now adorable soaps.
32. Toilet Timer
Other people live here too, you know. If he loves resting on his porcelain throne a bit too much, he'll get the joke. Keep his commode time to a minimum with this funny gift!
33. Custom Face Socks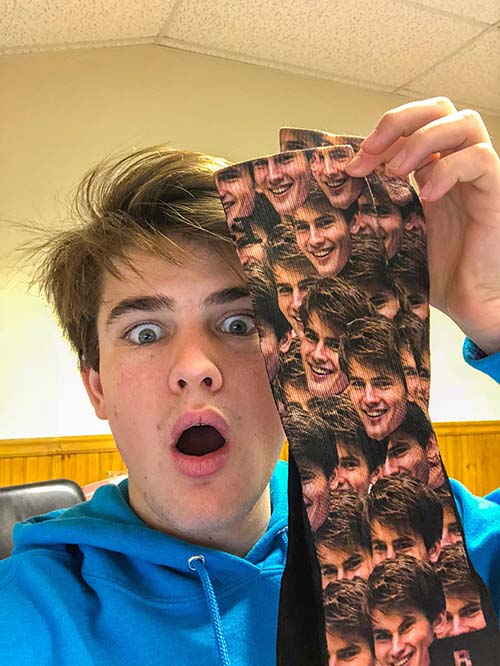 Whether it's your face, his face, the dog's mug, or his celebrity crush, he'll crack up over these socks! You can't go wrong no matter what you choose: or don't choose and order several pairs.
34. Portable Cereal Tumbler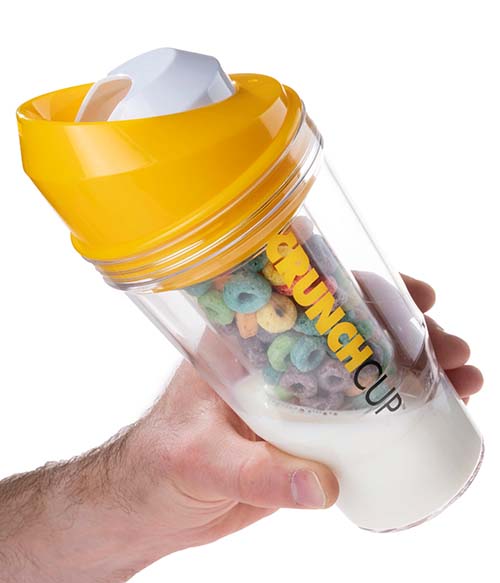 If he still eats like a toddler despite being fully grown, he'll love (and use) this funny "sippy" cup for cereal. And if his favorite cereal of choice is wrapped up under the tree, Christmas just keeps on giving this year.
35. Popcorn on a Cob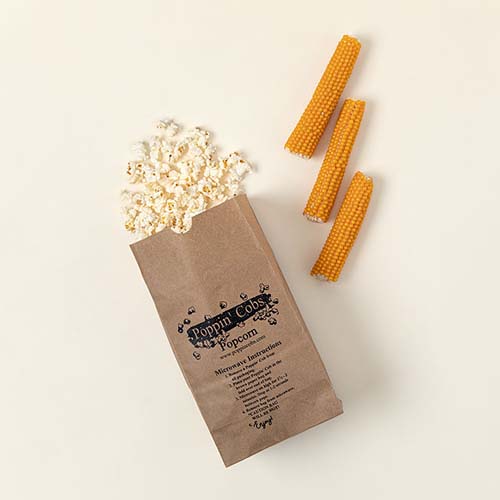 For the popcorn lover, this is the perfect holiday experience. This cute popcorn on a cob is just the thing for when you're searching out a stocking stuffer for him. It's a little weird, a lot cute, and oh-so-fun to eat.
36. Pyro Mini Fireshooter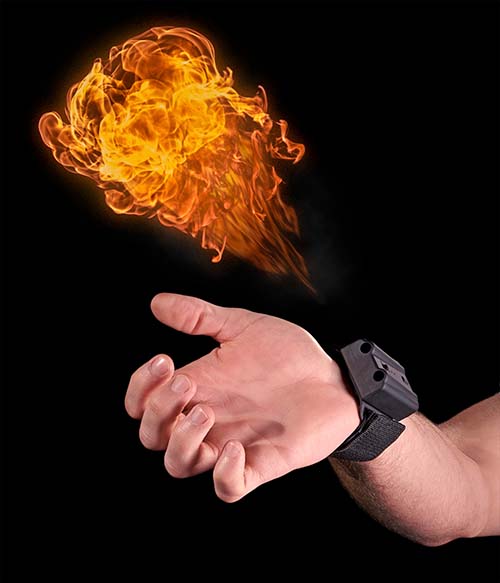 You know he wants one, even if he doesn't know it exists until the moment he opens it. Your man will go bananas over this mini fireshooter. Pyros unite!
Oh dear… please tell him to play outside before the tree goes up in flames!
37. Puffin Drinkware Cozies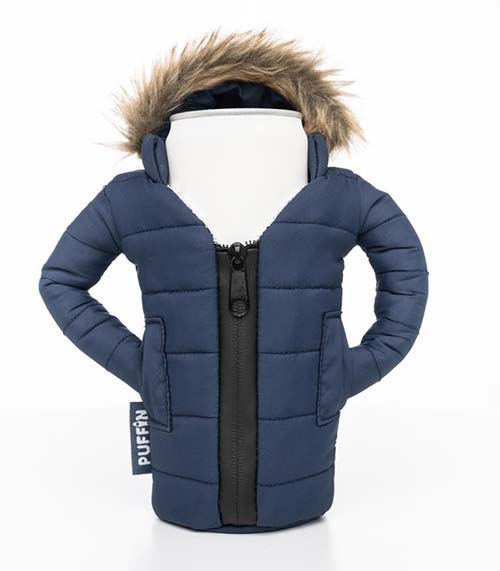 These funny cozies are just the thing for someone who is hard to shop for. Everybody wants their drinks to stay hot or cold, and these puffer jackets will do the job in a jiffy! Plus, they're just witty, funny, and adorable. Just the thing for a man's stocking!
38. Instant Underpants
Like those tiny little growing animals you used to have when you were a kid, but funnier, this instant underpants will really crack him up. The children, too, will be laughing their heads off as you all submerge the tablet in water and watch for his tidy-whities to appear.
39. Blob Fish Squishy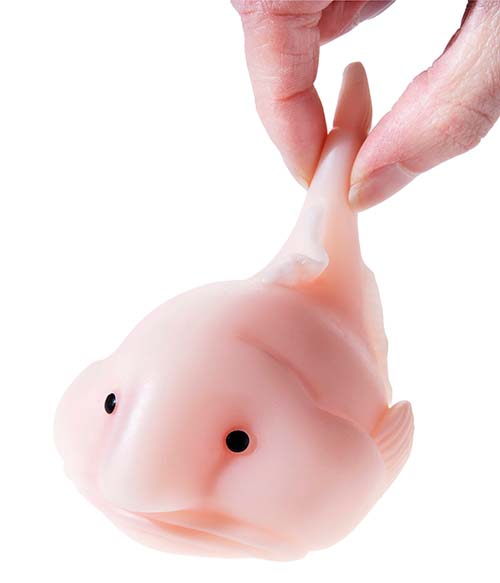 His name is Squishy and he shall be mine. And he shall be my Squishy! This cute little squishable fish will fit right in the toe of his stocking and be his new best buddy.
40. Nose Warmer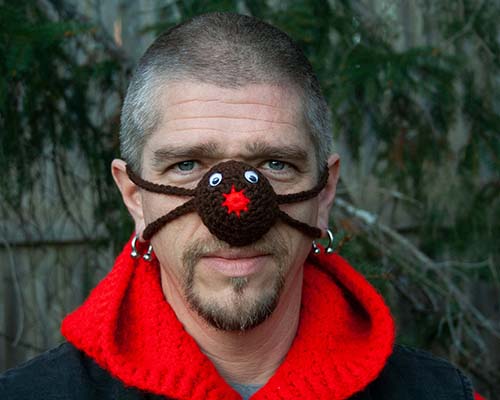 Look, noses get cold too! Warm it up in Christmas style, with this silly nose warmer. No more red proboscis when out shoveling snow. Warm from his noses down to his toeses.
Related: Funny Christmas Gifts for Everyone
10 Cheap Stocking Stuffers for Him
41. Christmas Sugar Cookie Treats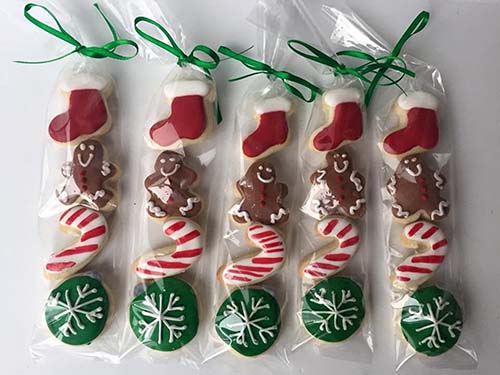 It's Christmas and you know what that means: Diets go right out the window. These sugar cookies are a delight to look at and even better to munch on. Santa himself would probably like a few, but these are all for your man. Well, maybe one for you…
42. Lil' Nitro Gummy Bear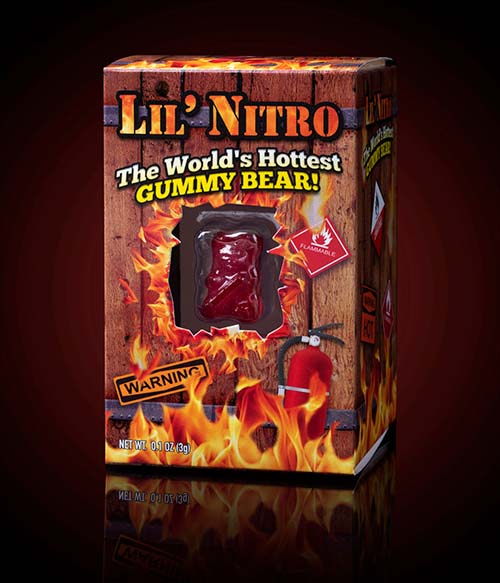 For the spicy lover, this super hot gummy bear is way more deadly than it looks. It really packs a punch for such a cute little teddy. He might want to nibble one ear at a time, but if he pops the whole thing in, don't say we didn't warn ya.
43. Leather Bookmark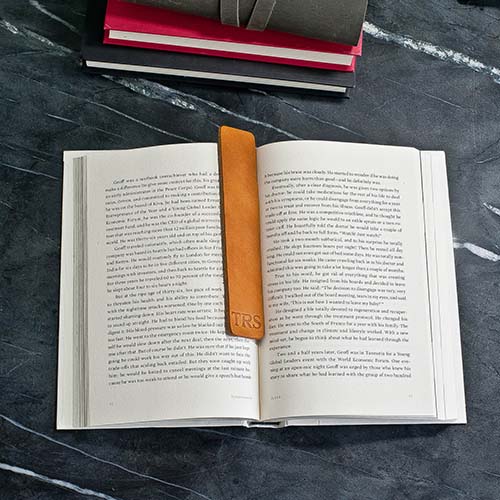 For the bookworm, a good bookmark is a must have! No one wants to dog ear those clean white pages. Enter in this really good looking and personalized leather bookmark. It will hold his spot with style.
Related: Best Gifts for Librarians and Book Lovers
44. Scratch My Back
Hey, it's a handy and useful stocking stuffer that gets compact in a pinch! We've all had those hard to reach spots that just need a good scratching. Now he get all those places, with this telescoping back scratcher. He may laugh at first, but just you watch: he'll be using it asap.
45. Beard Balm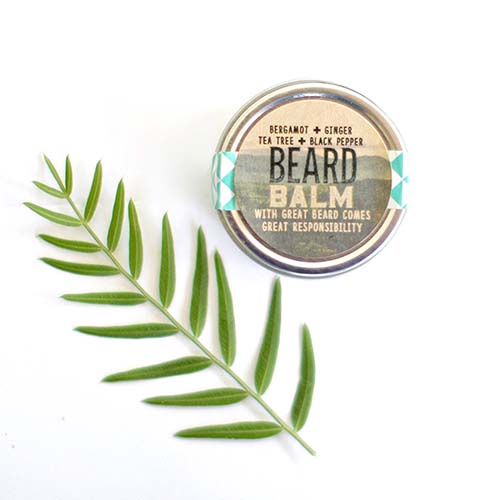 Keep that manly beard smooth and soft with this yummy smelling beard balm. It will hydrate and moisturize on those dry winter days, and bring some style and shine to his otherwise untamable chin fur.
46. Personalized Cookie Dunking Spoon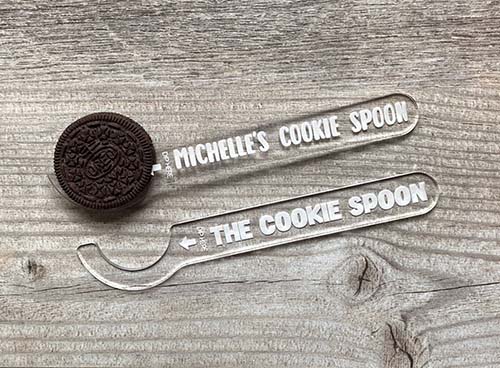 If Oreos and milk are his jam, he'll love having his own spoon for dunking! And it's personalized so no one else can steal it (after all, Santa is watching).
47. Leather Cable Organizers
We didn't know they existed: cable organizers that are actually really pretty to look at! These will be everyone's new obsession, so maybe purchase a few.
48. Monopoly Deal Card Game
The board game takes forever and has been known to cause family battles and maybe a divorce or two. Not so with the card version.
Monopoly Deal is totally addictive and fun for the whole family, and it's small enough to fit in his stocking (and also doesn't take up room in the game cupboard).
49. Christmas Cozies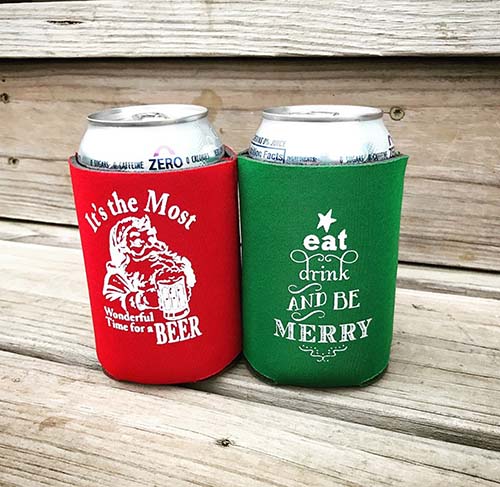 Everything is Christmas themed, from our heads to our toes, our houses, and now our beverages! He'll love keeping it merry and bright with these clever cozies for his beer or sodas.
50. Wooden Puzzle Ball
For the puzzle lover, this is it. This wooden puzzle will keep him busy for hours and everyone will want to join in in solving it. It'll keep his mind sharp too: one of the perks of puzzles.
Read Next: Last-Minute Christmas Gifts for Dad
Pin It