Last minute Christmas gifts for dad, you ask? Trying to avoid a holiday lecture caused by your own procrastinating butt? Well lucky you for finding this article just in time, 'cause we've got you covered (pun intended).
In all seriousness, we understand that in the hustle and bustle of the holidays, it's easy to forget to get a gift for the very man who gave you life.
So here we are with a Christmas miracle just for you: a list featuring 10 last minute Christmas gifts for Dad to spare you (and him) any unnecessary grief.
Let's not waste any more time…
10 Last-Minute Christmas Gifts for Dad
Our website is supported by our users. We sometimes earn a commission when you click through the affiliate links on our website. See our privacy policy & disclosures for more information.
1. Beer Month Club Subscription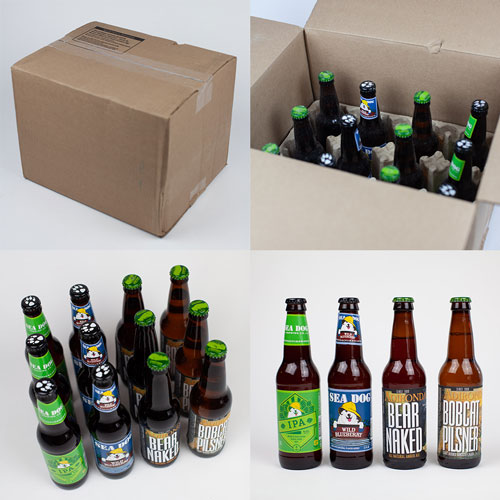 You'll totally knock Dad's Christmas stockings off this year with this first idea on our list.
In just a few clicks, you can secure him an Beer Month Club subscription.
This subscription will mean delivery right to his door, every single month, of 12 bottles of craft beer (four types, three bottles each) from premium breweries all over the county.
As an alternative gift or in addition to the subscription, you could also sign him up for a beer-tasting mastery course from Homebrew Academy. Almost instantaneously.
So what are you waiting for? Which gift would your dad prefer? We think both.
2. Trees for a Change Donation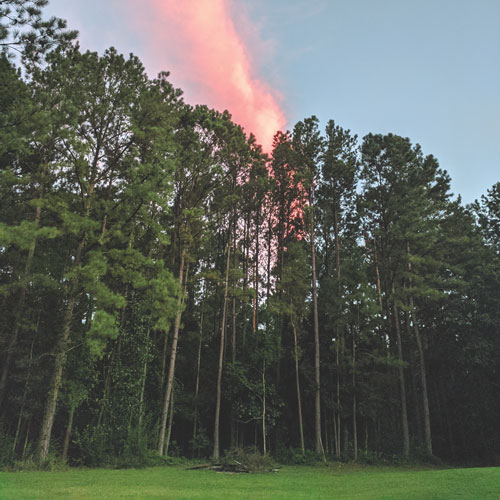 Maybe you have a good reason for waiting til December 24th at 11:59 p.m. to start Christmas shopping for Dad. Maybe he's just super hard to shop for, whether it's Christmas or his birthday or Father's Day.
In that case, think outside the regular ol' wrapped gift box for a second. Instead of getting him a tangible something he doesn't really want or need, surprise him with a good deed carried out in his name.
Trees for a Change may the perfect good deed gift for him. It doesn't matter whether he's super passionate about the environment or just enjoys the beauty of the great outdoors; he'll be glad to know that a sapling has been planted in his honor in a U.S. National Forest previously damaged by wildfire.
3. Wall-Mounted Bottle Opener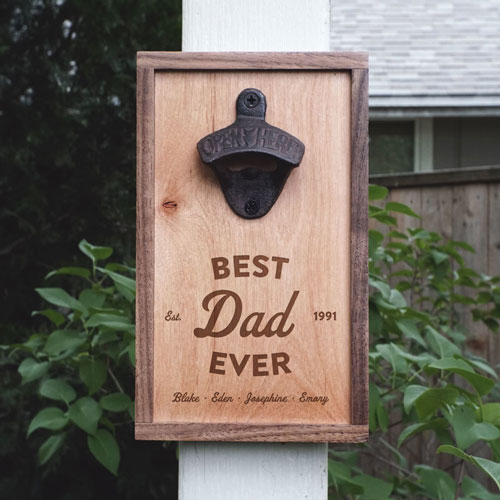 I think we can all agree that this gift would go great with the beer subscription we mentioned in idea #1 above. This bottle opener, handmade in the USA from quality maple and alder woods, comes laser-etched with Pop's name (or his kids' names or anything you'd like it to say), an Est. year and the words "Best Dad Ever."
He can mount it to a wall inside or outside, or if he prefers, carry it around with him to show all his friends just how thoughtful (and not at all dillydallying) his kid is.
You will need to have some time on your side if you want to get Dad this gift in time for Christmas. But the good news is that Northwest Gifts will work with you to ensure as quick a delivery as possible. Just leave them a message at checkout with the date by which you need it.
4. A Delicious Homemade Meal or Dessert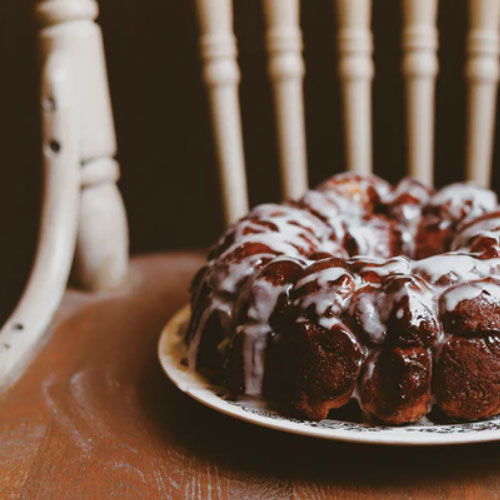 There's a saying that the way to a man's heart is through his stomach. And to be honest, there's not too many desserts or dishes out there that require a super lengthy amount of time to make.
So if you have a couple of hours to spare, throw on your Christmas apron and get to cooking! Whip Dad up his favorite dish or dessert (we recommend dessert) and be the first to put a smile on his face Christmas morning.
To help you out, here are some pretty fast dessert recipes we've found, along with the approximate times you can expect to be in the kitchen:
For REALLY easy and fast recipes, you can always go with a no-baking boxed dessert kit like this one or this one. They come with (almost) all the ingredients you'll need to get started. You can run up to your local grocery store to grab a box, if they're still open, or if you have some days to spare you can order online (here and here).
5. Tinggly Experience Gift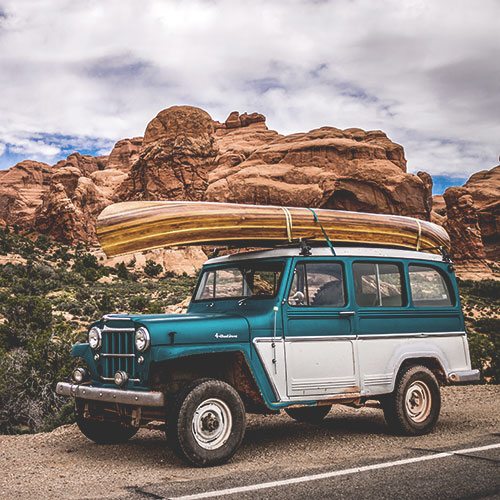 Okay. You're walking into the Last Minute Christmas Gifts for Dad store (just use your imagination). It's a quarter til Santa comes tumbling down the chimney, and you still haven't gotten a gift for dear old Dad yet.
The tired salesman (who's dressed up like an elf, of course) directs you to the very back of the entire building. You know, because you're so late in the game that even the pickings in the Last Minute Christmas Gifts for Dad store are slim.
On a shelf you see a sign that says, "Experience Gifts – First Come, First Serve." And then it all clicks.
You don't even hesitate to pick up the first box you see. It says Tinggly across the top, and….
Okay, story time is over. Back to reality where you desperately need to find a great Christmas gift for Dad before it's Boxing Day (don't want a repeat of last year).
With the limited amount of time you have, we suggest going with the experience gift. Tinggly offers a collection of literally hundreds of experience packages to choose from.
All you have to do is order a gift box, or order online and have it delivered electronically (aka super fast). Best of all, with Tinggly, Dad's the one who gets to pick where he wants to go and what he wants to do – from manta ray diving in Hawaii to zip-lining in Denver.
We have LOTS more experience gift ideas where this one came from (like, 50+)… check them all out here.
6. Foot Massager Machine
The older one gets, the faster one's feet begin to wear out after a long day. I'm not saying your dad's old, so don't look at me like that, okay? I'm just saying that this year, he may appreciate a super nice and relaxing gift from you like this high-tech foot massager machine.
You already know what this machine basically does – it massages feet. But can you tell from the picture above that it also comes with heating and kneading capabilities? It conveniently plugs into the wall, and is equipped with varying intensity levels, so Dad can easily adjust as needed.
We know what you're thinking: "Yes but will it get here before December 25th?" For as quick a delivery as possible, double-check shipping times and try choosing an express delivery option at checkout.
Some other ideas for relaxing last minute Christmas gifts for Dad that you can find in-stores and online:
Again, double-check shipping times and be sure to choose the fastest available at checkout.
7. Some Nice Cologne
For many guys, if they have to smell good it's only because they've just stepped out of the shower. For others, wearing a signature-scent cologne is a daily ritual.
Does your dad like cologne? Does he have a favorite, and by chance is he running low? Has he EVER worn cologne that you know of? Then you have the perfect last-minute gift idea. While you still have some time to spare, head to your local department store, or even head online, and pick him out one he'll enjoy.
Of course, if you order online, you have a bit of a dilemma: how do you know if what you're getting smells good? If it helps, I have personally smelled Givenchy Pi (the luscious cologne in the picture above) with my own nose, and can attest to its gloriousness.
8. An Interesting Online Video Course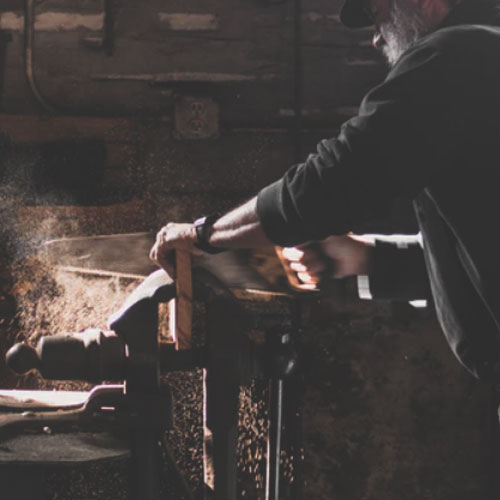 Udemy is an online academy for adults offering almost any lesson or class you can think of under the sun. And they offer it all online.
In a few minutes you can have Dad signed up for a course that he'd be really interested in (like woodworking, web development, or even music theory.
9. Dad/Daughter or Father/Son Trip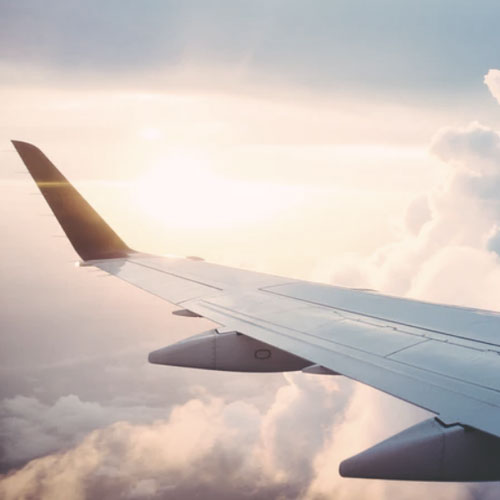 Get some tickets to somewhere cool that you'd both love to experience together! Just because it's 5 minutes to Christmas doesn't mean that there's not tickets to something interesting or festive out there. It can even be something you book well into the future – but the confirmation email will be all the gift Dad needs right now.
So go ahead and get online (really, just what are you waiting for?). Head to a site like Ticketmaster or Stubhub, do a little research, and snag your tix before Krampus snags your procrastinating boo-hiney.
10. Walgreens Photo Project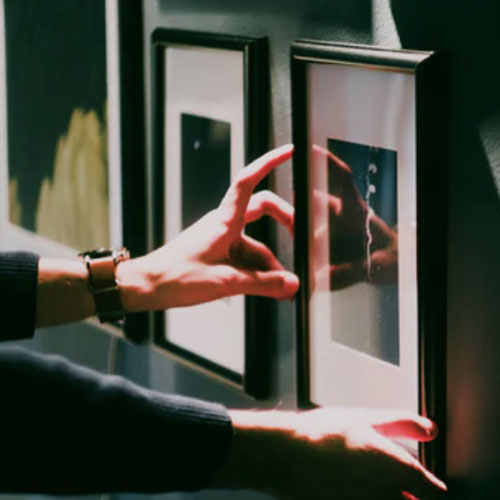 It's no secret you're running out of time to get your father's Christmas present. We know it. That's why you're here. Everyone knows it, probably, even your dad, too.
So instead of wishing you could turn back the clock and make it Black Friday again, try changing your perspective. No one likes a Grinch, and honestly, only your dad reserves the right to be one if you forgot to give him a gift this year. So consider ALL your options before you drop your sad face into the proverbial figgy pudding.
One viable option may be a trip to Walgreens, even if it's online. Photos make wonderful gifts, and Walgreens has tons of photo projects that you can design yourself and have printed (or delivered). The best part is that many orders are available for same-day pickup, and some Walgreens are even open on Christmas.
How Do You Wrap an Unwrappable Gift?
Maybe the gift you went with from the list above was an instant download, or maybe it was delivered via email. In this case, how do you present it on Christmas morning without giving away that you literally just acquired it 10 seconds ago?
Here are some of our best ideas:
For more inspiration, see 37 Amazingly Creative Gift Wrap Ideas.
---
We already know you're good at procrastinating…but the clock is still ticking. So before you go do something else again, be sure to click one of the links below to browse through more possible Christmas gift ideas for Dad:
You won't be disappointed (but your dad might be if you don't hurry up…)!