These personalized doctor retirement gifts provide unique and creative ideas while keeping it classy.
When a doctor (or, for that matter, a nurse, medical assistant, technician, receptionist, caregiver or other employee) in your facility retires, you want to treat them well and honor their years of work and dedicated service.
In this post, we are going to share with you some of our favorite medical doctor retirement gift ideas.
Let's get to it!
Our website is supported by our users. We sometimes earn a commission when you click through the affiliate links on our website. See our privacy policy & disclosures for more information.
13 Personalized Doctor Retirement Gift Ideas
1. Custom Engraved Tumbler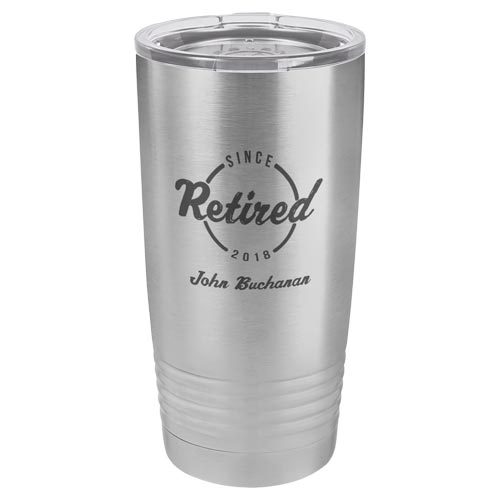 For a simple and affordable retirement gift, you can't go wrong with a custom engraved tumbler. These vacuum sealed tumblers keep drinks piping hot (or freezing cold) for hours on end, and include personalization of name and retirement year in our attractive "retired" design.
For more colors and full customization (we can engrave any medical logo or text) in a wide variety of styles and sizes, see our complete collection of tumblers here. Plus you can get bulk discounts, which are automatically applied.
2. Quality Luggage
Now that the doctor is retired, she or he will have plenty of time to travel and enjoy some well-earned leisure time. Why not send them on their way with a good quality luggage set?
The Samsonite brand is known for producing durable and attractive luggage. This 3-piece polycarbonate hard-shell set includes a 20″ carry-on designed to meet the specs for all major airlines, plus two larger sizes to check for longer trips.
3. Wall-Mounted Bottle Opener Retirement Gift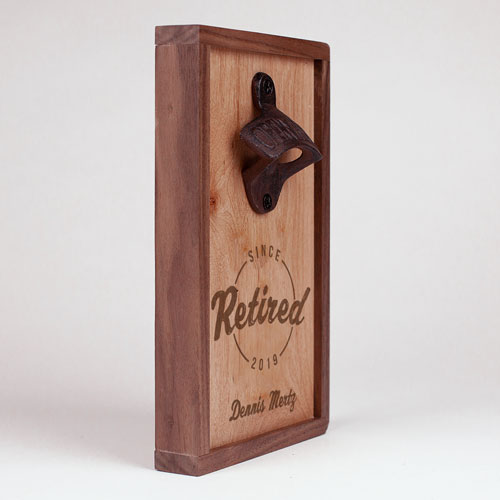 Looking for an affordable yet meaningful doctor retirement gift with made-in-the-USA quality? Try this custom wall mounted bottle opener from Northwest Gifts.
We craft each one in our Oregon wood shop and laser etch it with the retiree's name and year of retirement. Real wood craftsmanship and a cast iron bottle opener complete the piece.
The perfect personalized gift for the doctor who is looking forward to relaxing with some cold ones!
4. Commissioned Portrait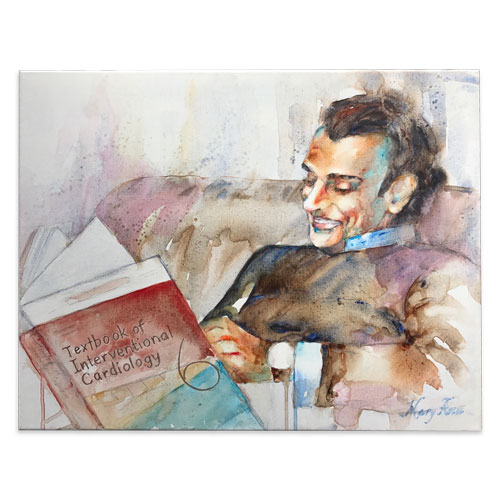 If the retiring doctor truly deserves the best retirement gift, you may want to consider commissioning a portrait. Art, in a very real sense, is priceless, because it is the one-of-a-kind interaction between painter and subject, caught in moments of inspiration, artistry, and skill.
The above portrait was painted by the artist Mary Ann, a highly regarded painter who brings passion and talent to every subject along with a caring heart and an inquisitive mind. Inquiries for portraits can be made here.
5. Personalized Windchime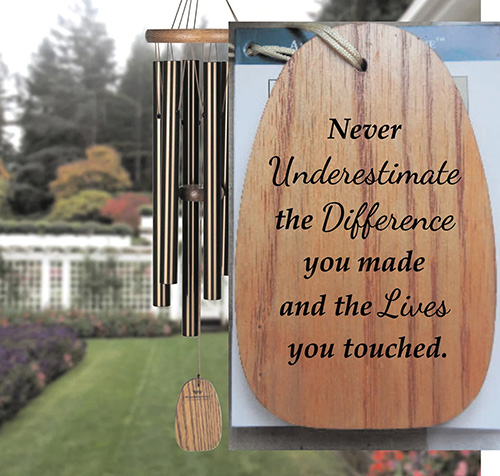 Nothing is quite as relaxing as sitting out on the porch with a cold drink, enjoying the breeze, and listening to the gentle music of these lovely Personalized Retirement Wind Chimes.
The chimes play sweet and soothing tones, with the center weight custom laser engraved with your retiree's details. Add years, note their memories created, and finalize it with their name in elegant lettering.
6. Personalized Vintage Medical Sign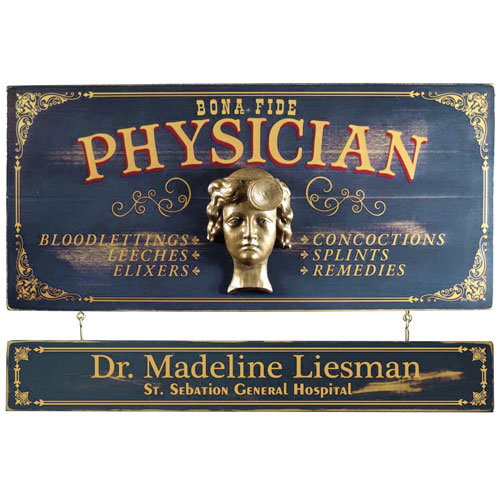 These timeless wood signs boast an antique medical theme with a vintage look and feel. Made in the USA and personalized to order, we offer these plaques in a variety of themes including:
Physician
Pediatrician
Cardiologist
Chiropractor
Neurologist
… and many more
The lower hanging wood plank sign includes customization of name, medical qualifications, plus an optional second line of text.
You can use that second line to express any sentiment you like, from "25 Years of Dedicated Service" to "Retired Since 2019" or any other commemoration to honor the retiring doctor.
The Physician design, pictured above, also gives you your choice of a male or female medical doctor relief carved centerpiece. Check it out here.
7. Custom Engraved Bird Feeder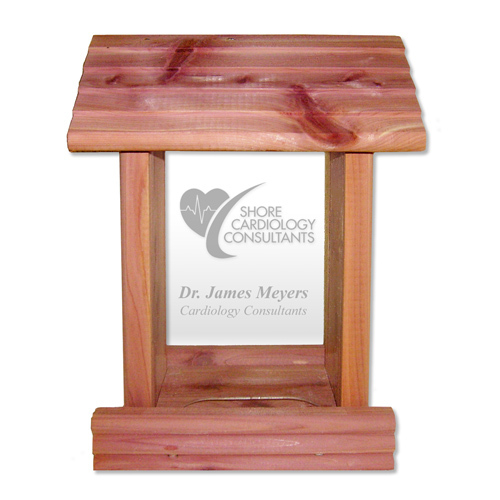 This personalized bird feeder boasts solid, aromatic cedar wood and custom laser engraving of any text, art, or logo.
It's the doctor retirement gift that most exudes a sense of peace and tranquility – the perfect sentiment to ease the doctor into the next stage of life!
Related: Best Physician Assistant Gift Ideas
8. Personalized Handcrafted Wooden Plaque Retirement Gift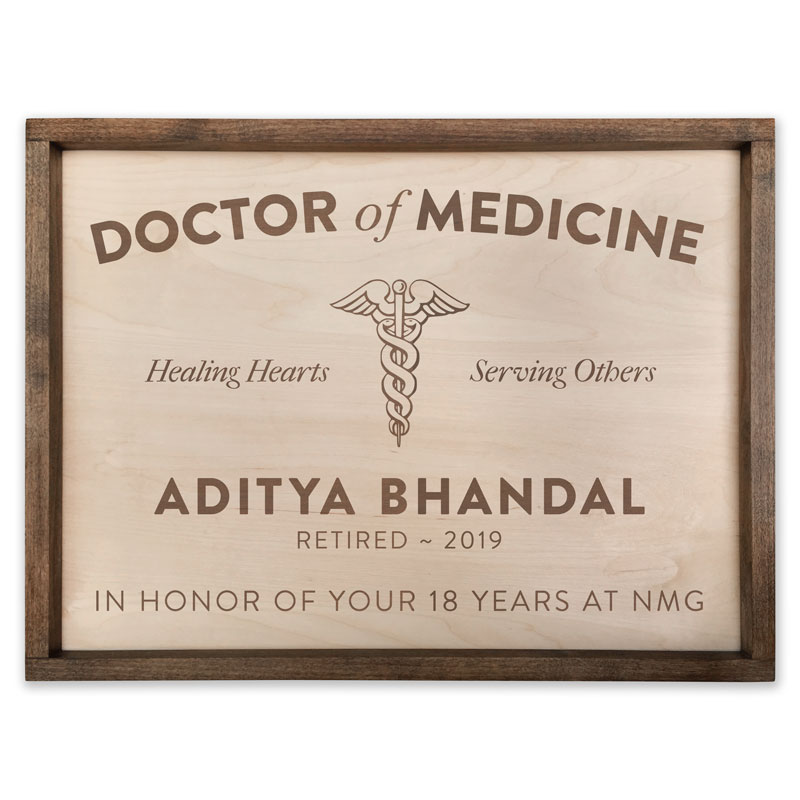 We craft this gorgeous plaque in Oregon from solid wood and custom engraved to order. Consider it a blank slate to personalize for the retiring doctor – you can get it as shown, with the details customized, or you can completely customize it with any text, medical practice logo, poem, or symbols (like the Staff of Hermes as shown).
The sign comes in two sizes and you can even personalize it further with a hanging name board. Adding the name board makes the plaque look like an old-school "shingle," which provides a neat effect. A beautiful retirement gift for any medical practitioner.
9. Official Retirement Papers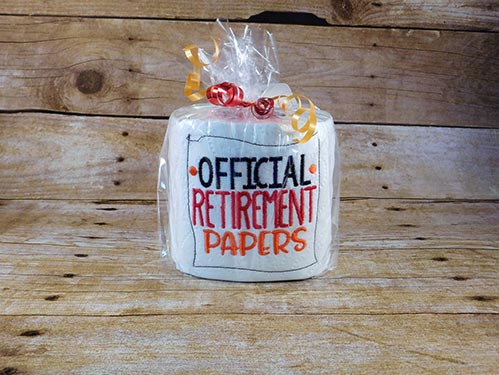 Make it legit with these Official Retirement Papers! For the doctor who has a great sense of humor, this is the perfect retirement gift.
These "papers" feature an embroidered design on the front of the roll of… uh… papers. Comes in clear cellophane wrap with a decorative ribbon tie.
10. Personalized Wooden Flower Box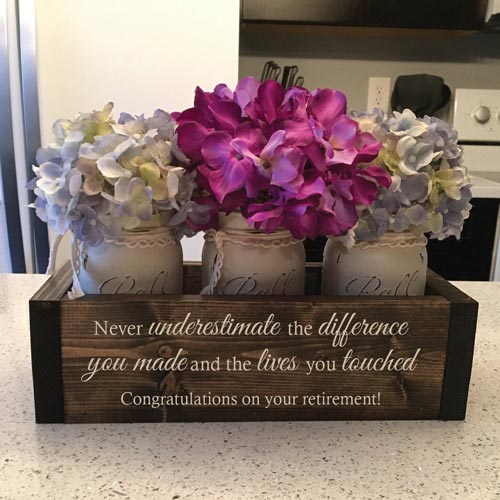 Here's a retirement gift that the doctor can use in a myriad of ways. The rustic wood box includes personalization and three distressed glass jars.
This will look great anywhere, from the entryway to the kitchen to the patio set out back. The jars hold flowers (real or fake, up to you!) or any other decorative accents.
11. Personalized Doctor Retirement Gift Bobble Head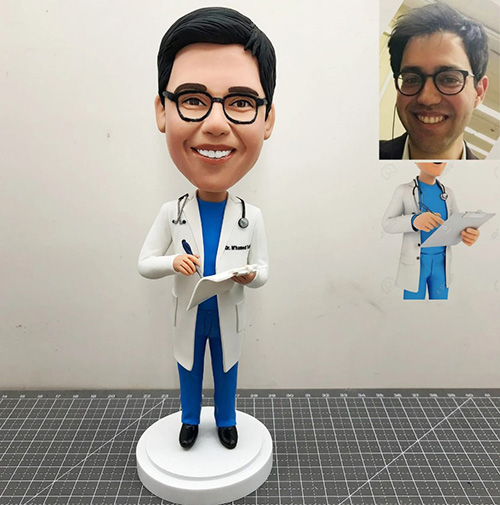 Here's a fun gift idea. Give the doctor a fully customized bobble head doll that looks just like them.
The artist who does these is pretty amazing. Send in a photo or two and they will create a truly delightful bobble head that captures the good doctor's likeness.
12. Custom Engraved Cutting Board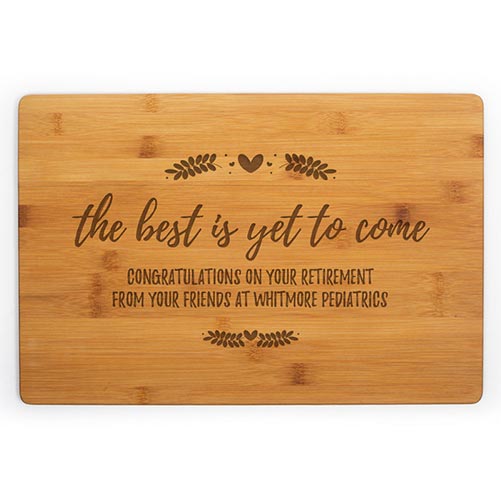 For something that's a little more practical, here is one of our favorite doctor retirement gifts.
We laser engrave your choice of personalized text onto a gorgeous bamboo wood cutting board. This is the perfect gift for a doctor who loves to cook. You know they have been counting down the days until they can throw themselves into their passion for whipping up delicious and creative recipes!
13. Retirement Experience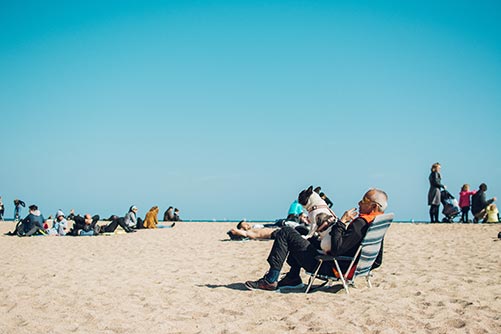 Retirement is a time to experience new things, travel, and have memorable adventures. What if there was a gift that could capture and even give all of these things?
Thankfully, there is.
Tinggly partners with local vendors from across the USA and around the world to create the perfect retirement "experience" gift. It could be rock climbing, surfing, wine tours, dune buggies, or anything.
Here's how it works: Go here and order a gift package. They'll send a cool gift box to the recipient notifying them of the present. All they need to do is go online, choose an adventure (near or far) and get themselves there to enjoy it.
This is the retirement gift that creates memories!
Would you rather throw a party instead? Check our going-away party guide then!
14. Doctor Life Coloring Book
Let's face it – being a doctor is hard, but it keeps them busy. Now that they're retired, what can your doctor spend all that newfound free time doing?
How about…. coloring! Why yes, a coloring book can be the perfect retirement gift for a doctor, especially when it's full of laugh-inducing snark like this one. They'll have a blast unwinding while coloring in comments like, "Actually, medicine is the best medicine," and "So… tell me everything you told the nurse 5 minutes ago."
They'll remember the frictions and absurdities of the medical profession with a healthy dose of nostalgia. And they'll be all the more thankful for retirement!
15. Happy Retirement Candle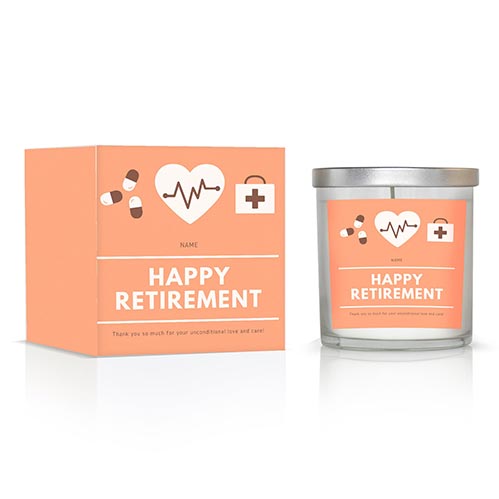 This handmade soy wax candle comes in ten different scents and includes a personalized retirement message that you can customize for your retiree.
It's a wonderful combination of cute design, aromatic scent, and a personalized message all wrapped up in a candle with a 45 hour burn time.
16. DIY Gift Basket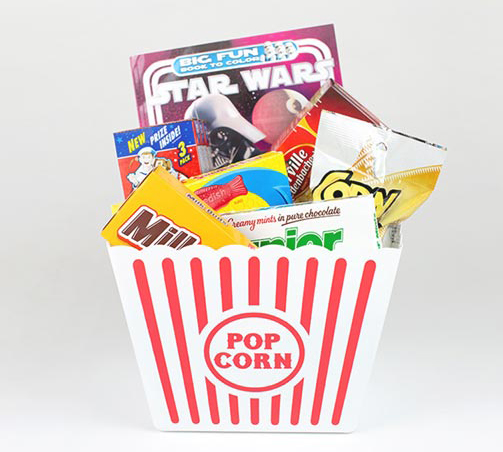 When you can't choose just ONE retirement gift, why not pick SEVERAL? The DIY gift basket is the way to go.
Consider what your doctor enjoys – is it fishing? A good cup of coffee? Running and exercise? Pets? Hot air balloons? Collecting Wizard of Oz memorabilia? Use these hobbies and interests to curate a thoughtful gift basket full of goodies that show how much you appreciate them.
Need helpful tips? Check out our article – Gift Baskets for Men: 100 Ideas to Put In a DIY Gift Basket for Him
17. Retirement Spa Gift Box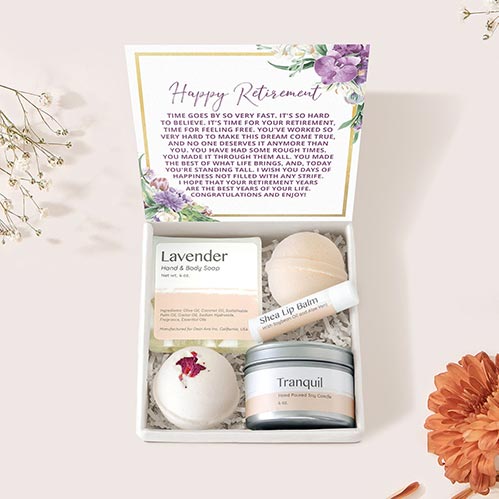 Consumables are always a good gift idea. That's because it doesn't matter if the recipient already has it or not – they'll use it!
This lovely Retirement Spa Gift Box has "tranquil" theme with natural lavender castile soap, shea lip balm, rose petal bath bomb, and a lavender soy wax candle. Plus it includes those little touches like an engraved wood heart that make the gift special.
18. Retirement Golf Balls
If your retiring doctor just **can't wait** to hit the links every off day, imagine what he'll do when he has, you know, the rest of his life.
Help him celebrate an illustrious career and welcome his newfound freedom with the perfect retirement gift. This set of Retirement Golf Balls each feature a message that will resonate.
19. Gardening Hobby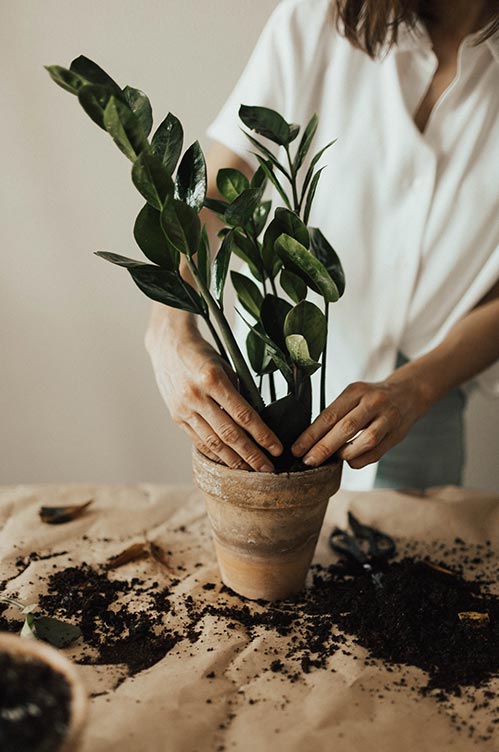 Doctors, of all people, can appreciate healthy living and healthy eating. Combine both in a new – a really rather easy – hobby of indoor gardening.
From Urban Leaf, these herb and microgreen kits are simple to start and quite fun to grow right there in the kitchen. Once your retired doctor starts cooking with their own home-grown herbs, they'll be sure to thank you for inspiring their interest in this earth- and health-conscious activity.
20. Favorite Monthly Subscription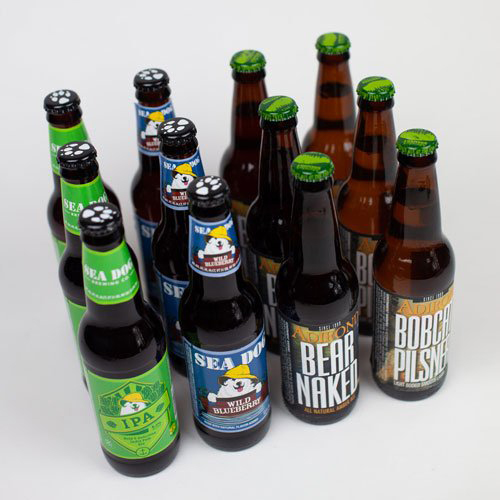 How about a retirement gift that keeps on giving? Send them something they will love every month with a monthly subscription service: beer, flowers, chocolate, wine & more – delivered right to their door!
Can't decide which option is right for them? Check out what we think in our unboxing reviews –
21. Relax! You're Retired Blanket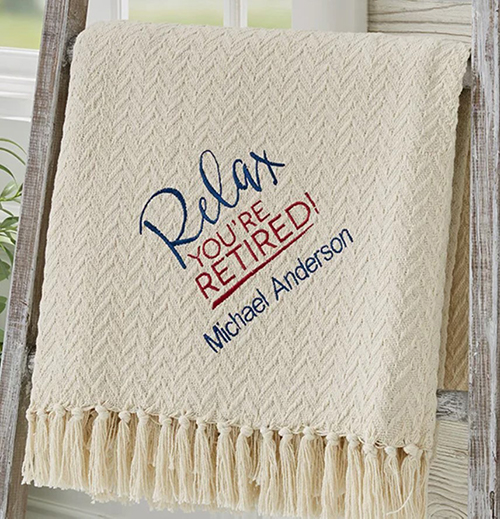 There's a good possibility that they'll be spending a lot more time in that Lazy Boy or on the couch from here on out. Why not add a little extra comfort and coziness to their afternoon naps with one of these great, personalized blankets?
Soft, cuddly and warm, you can choose from multiple thread colors and options to make just right for them.
More Medical & Doctor Retirement Gifts
We often focus on gift ideas for a particular medical niche or occupation. Check out these gift lists for similar ideas that will work for the doctor in your life!
Pin It