Last Updated on February 10, 2022
What does a urologist want for a gift? Well, keep in mind that, no matter what evidence there may be to the contrary, urologists are people too.
Yep. That means that they like the same things we like: Gadgets, good books and music, specialty foods and beverages, cash, sports, a free massage. The usual.
But you want to be creative with your urologist gift idea. And creative beyond just a coffee mug that says "World's Best Urologist." (Though, depending on the mug, that actually may be a pretty good idea… see below for our suggestion!)
There's nothing wrong with classic office gift cheese like a pen or mug or t-shirt that says "Urology" on it. But you're smart, and you know that the urologist in your life will appreciate something with a little more thought put into it. Why stop at a t-shirt that says "Urology" when you can get one that says, "Spell ICUP"?
That's the idea behind this list… there are urology gifts, and then there are the 21 most creative and appreciated urologist gift ideas. These urology gift ideas will help you go the distance and give a gift that is truly meaningful.
21 Amazing Urologist Gift Ideas
Please note that this post includes affiliate links. Read our full disclosure here for more information.
1. VINTAGE PERSONALIZED WOOD UROLOGIST SIGN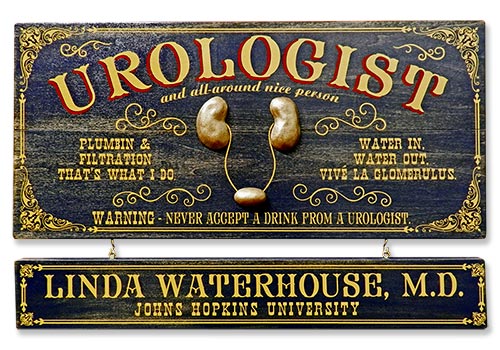 A beautiful personalized gift and a classic take on old-fashioned medical practice. This vintage personalized wooden urologist sign is the ideal gift for someone who loves the distressed wood look or antique décor.
Made in the USA from furniture grade wood and distressed by hand, this plaque features a relief carved gold-painted anatomy applique in three dimensions (yay!) and can include a hanging nameboard with up to two lines of customization.
2. WORLD'S BEST UROLOGIST PRETTY COFFEE MUG
Like we said above, there are plenty of fish in the sea when it comes to boring old coffee mugs that say "urologist" on it.
Then there is this one. The artist took the time to give the classic "World's Best Urologist" line a contemporary twist that really captures the eye. This adorable urology coffee mug features cute contemporary fonts and bright cheery florals.
3. UROLOGIST T-SHIRT WITH LOVE/KIDNEYS
The word "LOVE" spelled in colorful letters and, yes, kidneys in place of the O. If there's a urologist you love, they'll love this shirt.
4. DON'T STOP RELIEVIN' BLADDER PLUSH
A fun and happy gift for the urologist who is a kid at heart… or at guts… from the popular line of "I Heart Guts" plushies, this bladder plush urologist gift idea encourages the recipient with this line: Don't stop relieving.
Also available: the colossal "When Urine Love" Kidney Plush and the totally hormonal What A Rush Adrenal Gland Plush.
5. PERSONALIZED WINE BARREL SIGN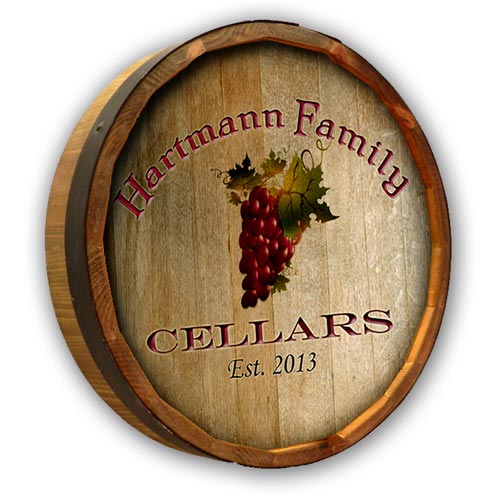 Catheter and bladder joke gifts are all well and good, but now it is time for a serious gift. What does the busy and overworked urologist want more that to unwind at home with a lovely glass of wine after a long and stressful day?
You can get a great bottle of wine, which will be super-appreciated. For something that lasts longer than a night, go with some wine-themed décor like this classy personalized wine barrel sign.
Made from the top "quarter" of a barrel, this oak wood wall decor piece includes a colorful vineyard grapes design plus personalization of name and year established.
6. PETER PROSTATE BADGE REEL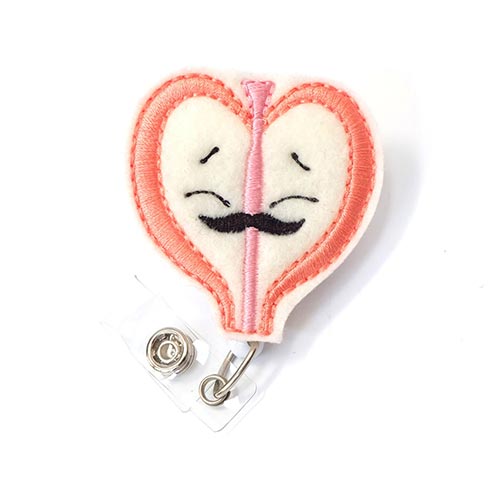 This creative urologist's medical badge holder is just the thing for a doctor with a sense of humor. We bet you never thought you'd be giving a cute felt prostate to someone, but here you are – because you know it's the perfect urologist gift!
7. HANDMADE RUSTIC WOODEN MOUNTAIN SHELF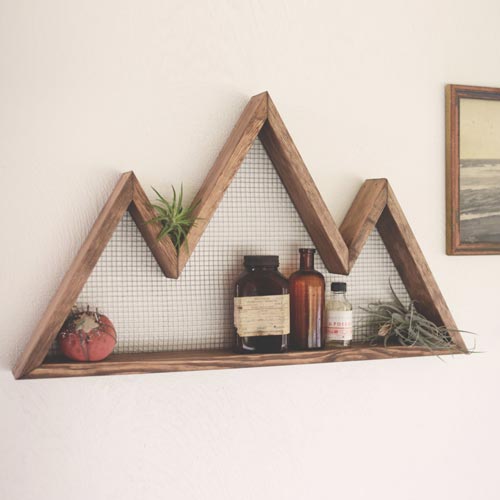 The perfect urologist office gift. Not cheesy, no risk of being taken as inappropriate in any way, handcrafted, unique, creative, useful. Basically everything a urologist gift can possibly be.
This wooden shelf is made from American-grown Hemlock wood, individually made by hand in the Pacific Northwest, available in several stain finish colors, and moderately priced.
8. FUNNY UROLOGIST MUG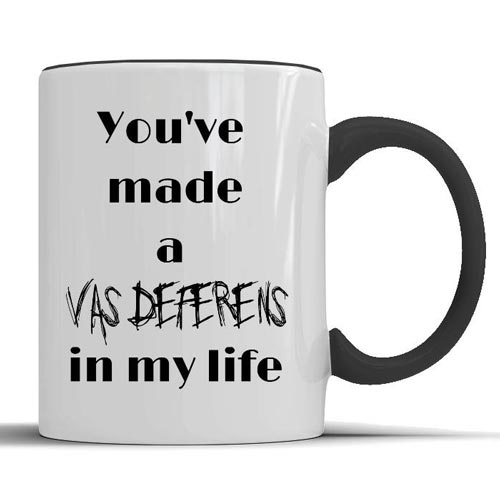 If you are looking for a great way to thank your local urologist for your vasectomy, get them a fun coffee mug. This one says, "You've made a vas deferens in my life." Pun intended.
9. TEA OF THE MONTH CLUB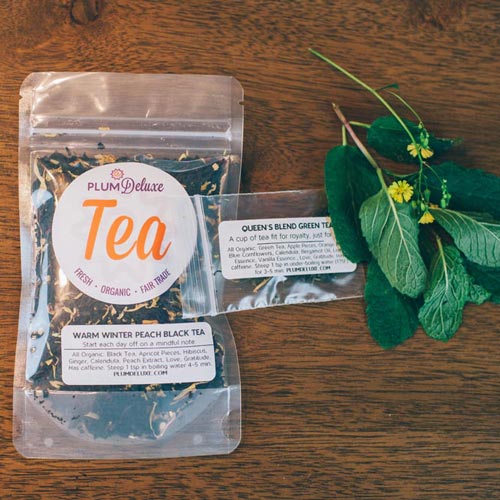 They have all those urologist coffee mugs, now get them something to put in it! Subscription boxes are all the rage right now, and for good reason. It's a great way to get premium quality specialty items delivered to your door, curated for you so that you can find and experience new things while staying within your comfort zone.
Most medical professionals will have a growing collection of coffee mugs (see above). The best urology gift idea for the urologist who has it all? Organic hand crafted tea, grown throughout the world and blended in small batches in Portland Oregon.
We recommend Plum Deluxe, a great company that creates incredible tea blends suited for all tastes. Their Tea Club is affordable, interesting, and oh so tasty. See our review here, or just go ahead and give a subscription here for as low as $10/month.
10. CUSTOM UROLOGIST SCULPTURE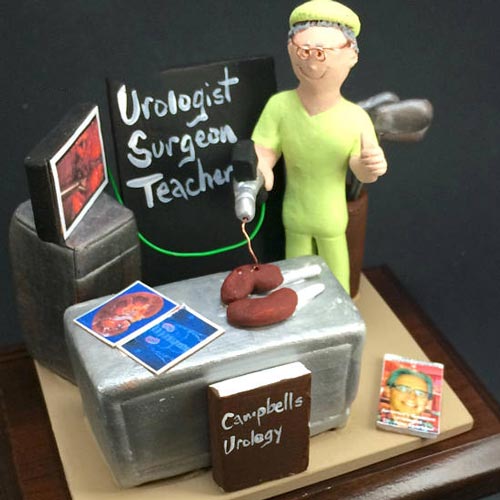 These handcrafted medical sculptures are custom made to order for the urologist in your life. Or any medical professional, for that matter. This artist will individually make your good doctor at work, complete with a figure of their likeness, their photograph, and instruments and other items relating to their profession.
See above for the regular urologist sculpture listing, and see here for the, uh…. well, um… "fertility" themed urology sculpture which includes features of massive proportions.
11. CUSTOM ENGRAVED TUMBLER MUG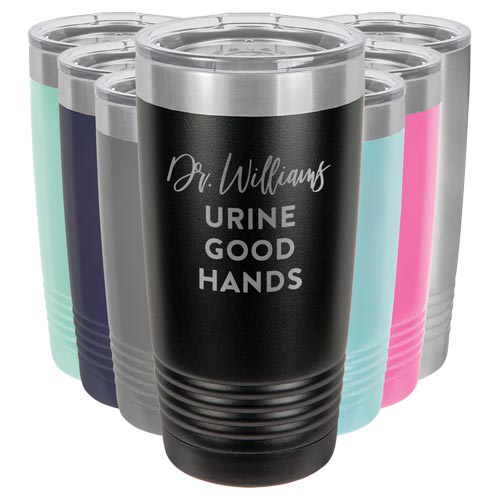 A durable tumbler will keep the busy urologist's drinks hot or cold for much longer than ordinary cups. For a busy professional, this is a must-have while on the road, in the office, or on call.
For a personalized touch, get the tumbler custom laser engraved with name, logos, quotes, and more. A much-appreciated office gift for any urology professional.
12. MEMORY FOAM SEAT CUSHION SUPPORT
A urologist's office chair support is really, really important. Especially if you are the urologist and you don't want to develop any issues… "down there." Get the finest tushie support and comfort with this top-rated memory foam coccyx cushion.
13. AUTHENTIC CUSTOM WHISKEY AGING BARREL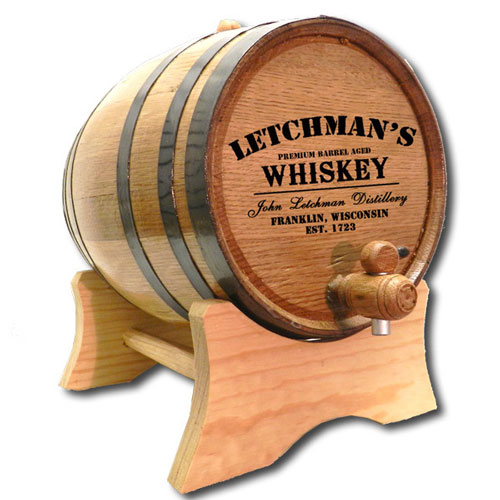 How about a relaxing and non-time-intensive hobby for the off-duty hours? Any whiskey enthusiast urologist will love to make or age their own whiskey at home.
The premium and authentic oak wood barrel features a medium interior char, which enhances the flavor of the whiskey. Even if they don't use it for months or years, this oak barrel will still look great as a home bar decor piece with the custom engraved barrel head.
14. NOVELTY OFFICE MEMO PADS
Set of four humorous memo pads for the urologist's office. The pads feature stressed-out stick figures and quotes like, "I have no idea what I'm doing," and flames surround a person saying, "This is my life now." A quirky and creative gift for the desk note-taking medical professional.
15. KIDNEY CHOCOLATES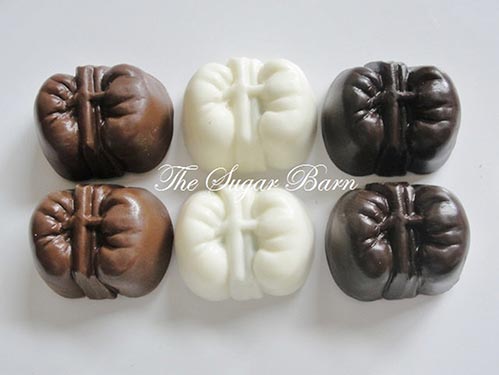 Combine your favorite urologist's two favorite things (kidneys and chocolate, obviously) into a perfectly delectable, thoroughly decadent, and amazingly delicious gift.
These artisan kidney-shaped chocolate treats are crafted from Oreo cookies dipped in chocolate and set in a mold to create the fun and festive urology-themed candies you see above. Available in several chocolate colors and flavors, including salted caramel and peanut butter.
16. CUTE OWL SUCCULENT PLANTER POTS
Succulents make a great decorative addition to any home or office. For the busy urologist, these are welcome plants because they take very little care and are easy to keep alive. These adorable owl succulent planter pots are the perfect gift idea for the urologist who wishes they could be a green thumb but simply doesn't have the time.
17. VINTAGE PERSONALIZED HOME DECOR SIGNS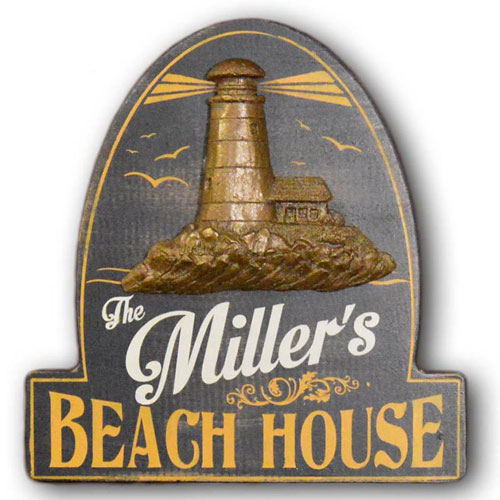 You can never go wrong with a personalized gift. This lighthouse-themed vintage wood plaque is a great addition to any beach house – or to the decor of anyone who dreams of someday retiring to the beach.
This design is just one of hundreds of vintage personalized home decor signs from Northwest Gifts
18. I LIKE BIG CUTS AND I CANNOT LIE UROLOGY COFFEE MUG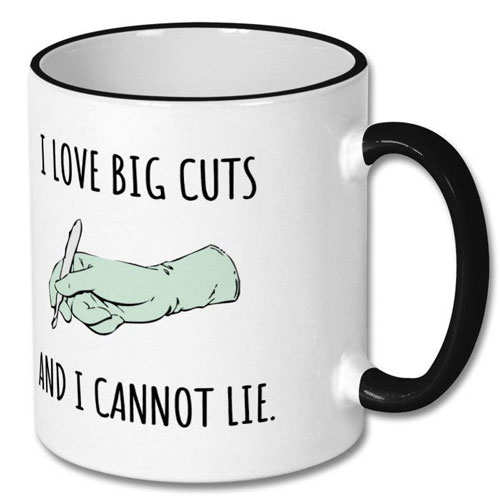 Hilarious urologist coffee mug (ideal for any type of surgeon, really) that says, "I like big cuts and I cannot lie." This two-toned coffee mug comes in several colors including black, blue, and red.
19. WINE ACCESSORIES GIFT SET
Here is a classy gift for the urologist who moonlights as a wine enthusiast. This nine-piece wine set comes in a wooden keepsake box and includes a wine aerator, corkscrew bottle opener, several stoppers, and more.
You can also get many gift sets like this (wine, cigars, golf, poker, BBQ, etc.) that include personalization on the top. Find the perfect personalized gift set here.
20.Cookies are Good Medicine Cookie Basket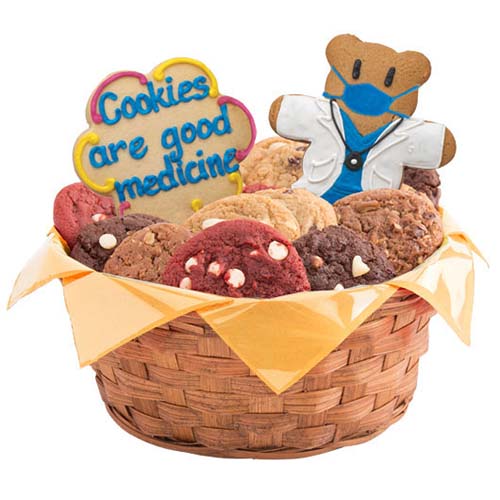 Show your appreciation for a special urologist in your life with this fun – and tasty! – edible gift. The Medical Appreciation Gift Basket comes with a cute bear urologist doctor, a quote cookie that reads "Cookies Are Good Medicine," and an assortment of other delicious delicacies. It's a gift the whole staff can enjoy!
21. FUNNY UROLOGIST SHIRT: URINE MY THOUGHTS
The funny urology shirt for someone with a sense of humor. This t-shirt reads, "Urine my thoughts." Comes in your choice of several colors in premium materials.
PIN IT