These CRNA gifts are perfect for the graduation or retirement of the nurse anesthetist in your life. We also feature plenty of fun and creative "just because" gifts, unique gifts for Christmas and birthdays, and affordable personalized gifts that you can give to your entire medical staff.
Stay tuned to the end for suggestions on the best med school graduation gifts, retirement gifts, and gift ideas for those still in school.
Our website is supported by our users. We sometimes earn a commission when you click through the affiliate links on our website. See our privacy policy & disclosures for more information.
11 Best CRNA Gift Ideas
1. Custom Engraved CRNA Tumbler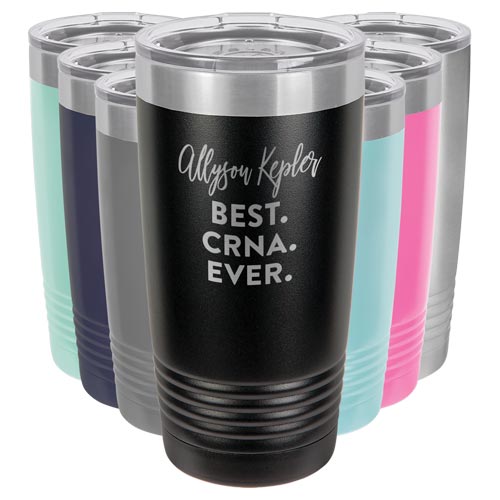 Colorful tumbler travel mugs are all the rage right now, and for very good reason. With innovative technology that helps keep drinks hot (or cold) for hours on end, a good quality tumbler mug is a modern-day must-have accessory for any busy professional
On top of that, our custom laser engraved BEST. CRNA. EVER. tumblers include free personalization, a variety of colors and sizes, and a very affordable price point.
If you're looking for a gift for the entire staff, floor, or practice, we offer bulk rates (no minimums, either) AND individual personalization, with no set up fees. Get one for each CRNA, physician, NP, and receptionist in your office!
2. Fun CRNA Scrub Caps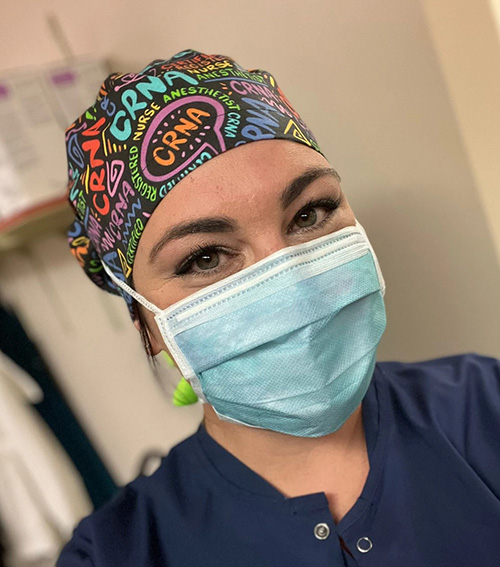 Why let them don a boring old scrub cap when they could sport one of these fantastically fun varieties instead? With so many interesting colors and patterns to choose from, they'll be the talk of the breakroom in no time flat! Everyone will be asking where they got them.
Made from high quality cotton, and fully adjustable and washable, these will quickly become new favorites.
3. I Like People (Under General Anesthesia) Funny CRNA T-Shirt
This funny t-shirt is the perfect CRNA gift for a nurse anesthetist with a quirky sense of humor. The shirt reads, "I LIKE PEOPLE (under general anesthesia)".
4. Personalized Walnut Keepsake Box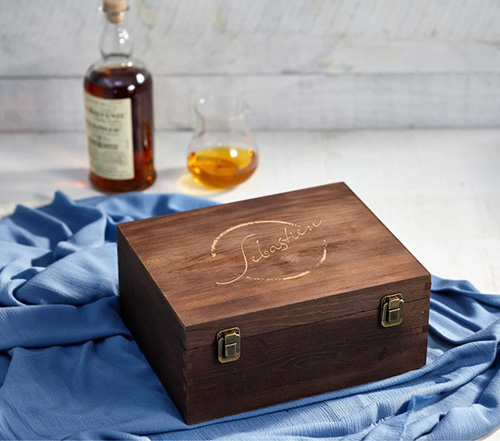 This is the perfect CRNA gift for retirement or graduation. The heirloom-quality walnut wood box features a hinged lid top and comes in three sizes.
Engrave the top or inside with up to 16 customizable style options.
5. Because CRNA School Wine Glass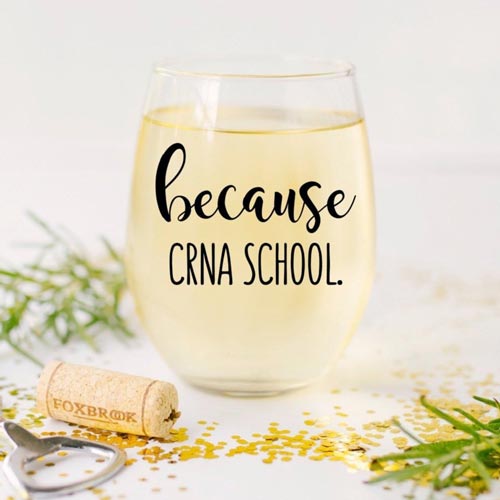 Question: Why does the CRNA drink?
Answer: (see wine glass)
This cute stemless wine glass will make a great gift for the nurse-anesthetist-in-training. For something more custom, with your own text or logo, check out our custom engraved glassware selection.
6. Etched CRNA Badge Holder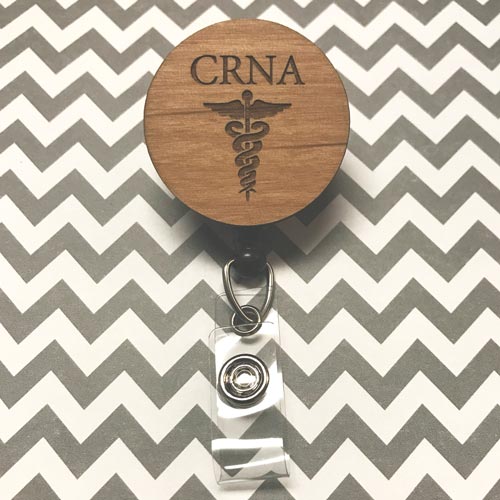 This wooden medical badge clip is laser etched with a caduceus symbol along with the acronym, "CRNA." A perfectly useful little gift for the certified registered nurse anesthetist in your life.
7. Nurse Anesthetist Bracelet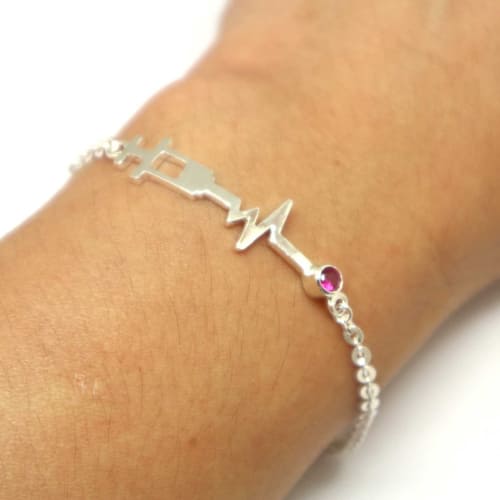 This attractive and subtly charming bracelet features an anesthetist's needle and a heartbeat. Cute, yet surprisingly apropos!
8. Messy Bun, Coffee, Scrubs #CRNAlife T-Shirt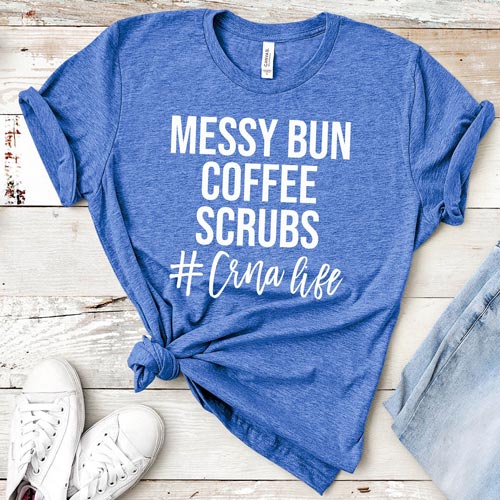 That's pretty much CRNA life in a nutshell – messy bun, coffee, and scrubs. Get this fun nurse anesthetist t-shirt to go along with their new personalized CRNA tumbler mug (for the coffee, get it?).
9. Custom Engraved Wooden CRNA Keychain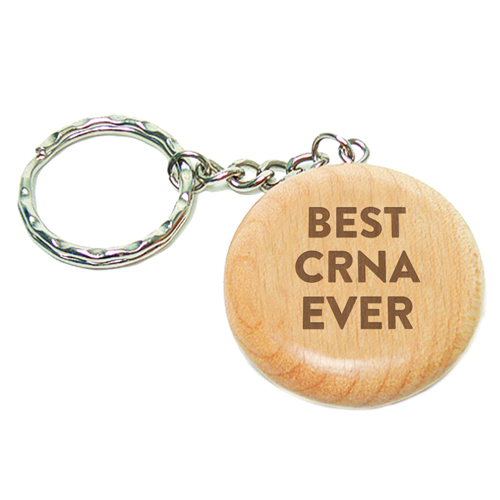 This elegant little wooden keychain is a creative and personalized gift for the CRNA professionals in your life. Simply enter the text you want engraved, and it will be done for you!
10. Rose Gold Stethoscope
Ok, so if you want to give a gift that will get some double takes and envious stares, and will have your CRNA braggin' on ya, give them a rose gold stethoscope.
Not only will it be the talk of the office, floor, or cohort, this will be one of those CRNA gifts that they always use. And when they use it, they will always think of you.
11. Laser Etched CRNA Wooden Christmas Ornament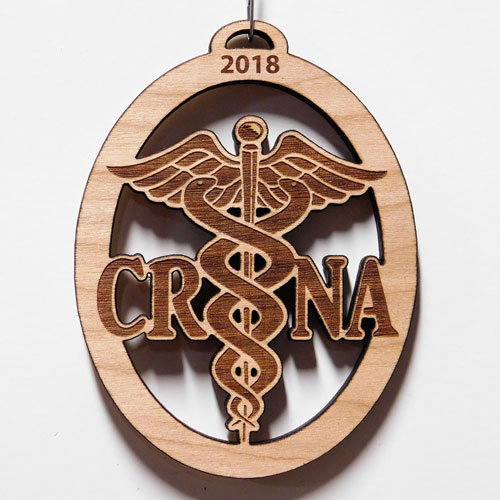 For the holiday season, give the CRNA in your life a gorgeous and earthy wooden Christmas ornament. This one is etched with the CRNA initials and includes the caduceus symbol, along with the year etched across the top. A great office gift!
Best Gifts for CRNA Students
Here are some of the best and most appreciated gifts for CRNA students:
Personalized tumbler for their coffee/shakes/etc
Get the book list from their school, buy one of the textbooks (those can be expensive!!) and have everyone sign it and wish them the best
Cash / gift cards
A gorgeous stethoscope
A durable book bag that fits a laptop and all their books, plus it even has a charging port
Best CRNA Graduation Gifts
When the CRNA graduates, you want to give something that befits a real, live Certified Registered Nurse Anesthetist. Here are some of the best graduation gifts:
Best CRNA Retirement Gifts
PIN IT