People generally feel one of two ways about encountering anesthesia. Either they don't know what to expect, and the thought of it makes them want to pee their pants, or they have been there done that, and are all about being put to sleep.
Let's face it, the days of biting down on sticks, or downing hard liquor to drown pain do not sound enviable.
Whether you know and are thankful for a good anesthesiologist, and would like to give them a thank you gift, or have someone you love in this career, we have a list of anesthesiologist gift ideas to get you started. We will keep it short and sweet, like we all wish surgeries would be!
21 Creative Anesthesiologist Gift Ideas
Our website is supported by our users. We sometimes earn a commission when you click through the affiliate links on our website. See our privacy policy & disclosures for more information.
1. Customized Vintage Anesthesiologist Plaque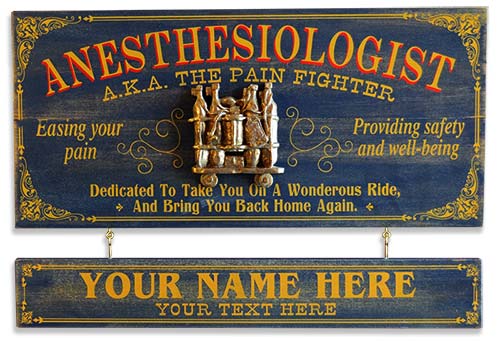 Give that expert pain fighter a classic gift. This anesthesiologist plaque can be personalized, and will add a nice flair to any home or office. Made in the USA from genuine solid wood.
2. I Like People (Under General Anesthesia) Anesthesiologist T-Shirt
There's no shame in admitting it, especially when you know how true it is.
This clever anesthesiology humor shirt says, "I like people (under general anesthesia)." Get it here.
3. Classic Littmann Stethoscope
No doctor should ever be without a trusty Littmann stethoscope. You'd be surprised how often it's needed.
4. Personalized "Best Anesthesiologist Ever" Tumbler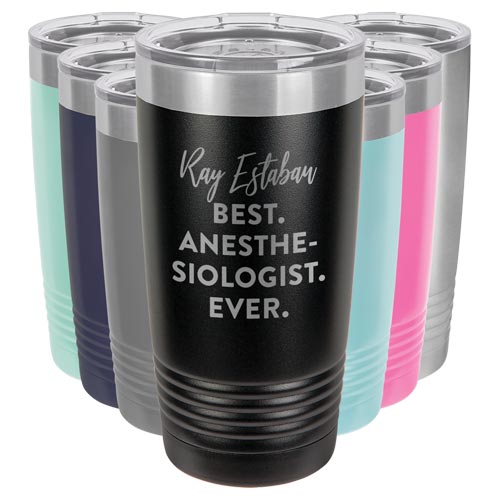 A durable tumbler mug is fun and useful gift that includes personalization of name and any quote you like. This would make a lovely gift for that anesthesiologist, nurse, doctor, or graduate in your life.
With a personalized tumbler, you'll never let your anesthesiologist's coffee mug go missing again. There is a reason people always steal mugs. Because they are awesome!!
5. Personalized Wall Mounted Bottle Opener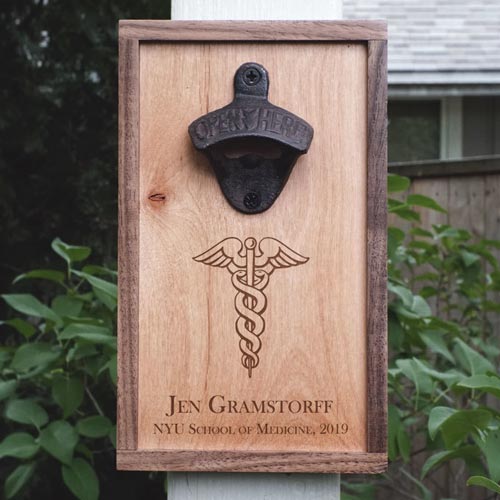 Customization is all the rage these days. Here's a rustic yet attractive wall-mounted bottle opener, handcrafted in the USA from solid wood and personalized for the anesthesiologist in your life.
6. I Pass Gas for a Living Anesthesiologist T-Shirt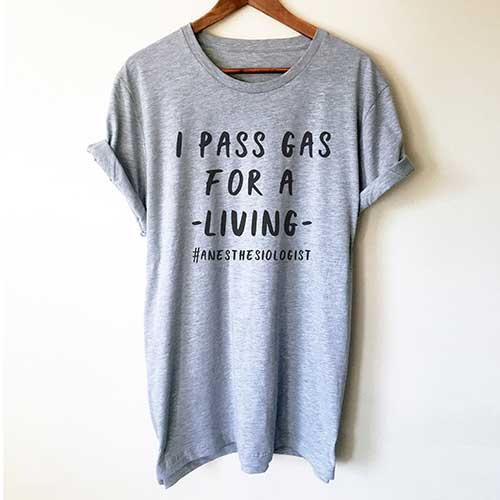 Anesthesiologists can truly say, "I pass gas… for a living." This is the perfect medical humor gift t-shirt for an anesthesiologist who loves fart jokes.
7. Blue Anesthesia Euro Scrub Cap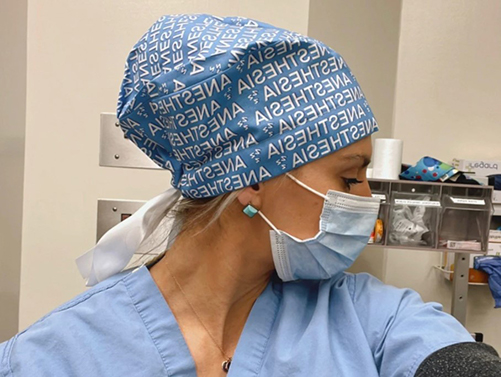 For your favorite anesthesiologist comes our favorite medical cap! Comfortable, adjustable, and cute with its custom print, it'll quickly become their favorite cap, too. Available in men's and women's sizes and finishes, it's fun to wear and easily washable.
8. Laryngoscope Bottle Opener Keychain
And here's the laryngoscope as a keychain bottle opener! How cool! But if your anesthesiologist friend isn't into the whole larynx thing, you can do this nifty bottle opener with custom laser engraving to create a personalized gift idea.
9. Breakfast Sandwich Maker
Breakfast is supposed to be the most important meal of the day, and while drive throughs are quick, and…well…yummy…we know they really aren't great for your health.
Here is a great idea for creating quick and delicious sandwiches from home, and give your day a delicious jump start. Perfect for professionals on the go or the busy medical student.
10. ON Cloudswift Sneakers
For long hours on their feet, they will want — or rather need — a great pair of comfortable, supportive shoes. This pair of ON Cloudswift runners will fit the bill exactly.
Designed for superior foot and back support, they will help sustain their endurance during those extra-long and overtime shifts. Their tired dogs will thank you.
Related: Nurses Week Gift Ideas
11. Organic Bird Seed Wreath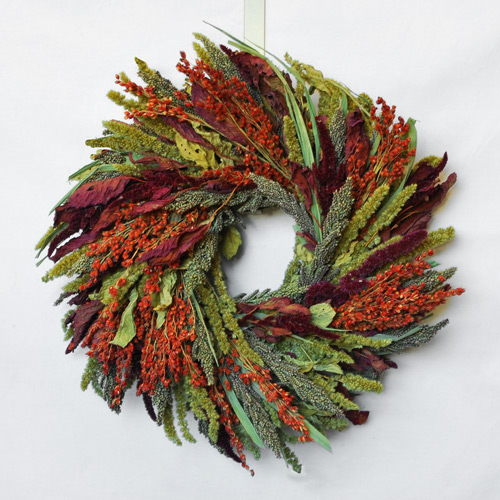 Give a festive gift, to brighten the home or office. Cool thing about this particular wreath: not only is it organically grown, harvested, and hand-crafted in Oregon, when the holidays end you can put it outside to feed the birds! That's why it's called the "Feast for Feathered Friends."
12. Circulation Socks
It may sound silly, but from firsthand experience I can say, good socks make amazing presents! (The ones above are wonderful!)
For that someone who is on their feet a lot, these socks will help keep their blood a pumpin' properly, which is pretty important. 😉
13. I Will Knock You Out Anesthesiologist T-Shirt
As an anesthesiologist, you know better than anyone how to take someone down and out. Share a sense of dark humor with this "I will knock you out" t-shirt.
14. Thank You Gift Basket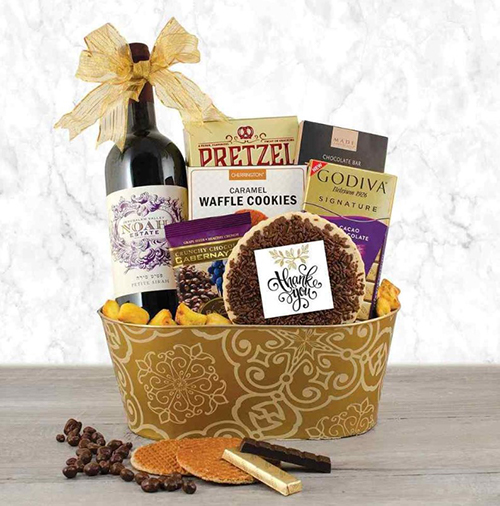 Who could say no to such a luxurious, plentiful basket of goodies?! No one we know, that's for sure. Say 'Thank you' in a big way with one of these beauties, and they'll turn around and thank you right back!
Filled to the brim with only the finest of snacks, it will pamper their taste buds.
Related: Thank You Gifts for Doctors
15. Killing It Coffee Mug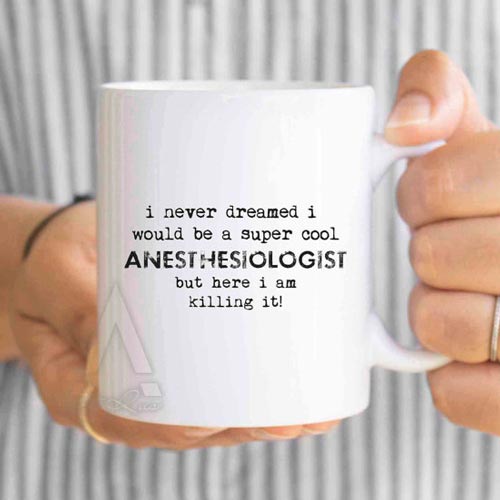 This mug is just a fun reminder at how awesome they are at their dream job!
16. Smart Watch
Whether you are on the job, or out and about, this watch makes a great gift. With exercise challenges, reminders, calendars, scheduling, and more, it will keep you on your "A" game.
Speaking of games, we recommend the game "2048." It's a nice easy brain teaser for those brief down moments. Hot tip: always move those blocks down and to the right!
17. Coffee Subscription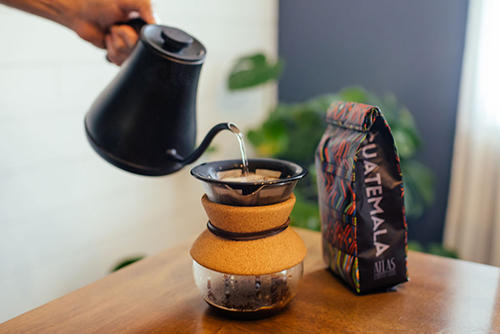 We all know how doctors, nurses, and interns run 'round the clock on caffeine, but now they can switch things up for a change! Beat the hum-drum, break room coffee blues with a coffee subscription.
They can now taste all sorts of exotic roasts and beans from around the world without ever leaving their office. This is one subscription they'll want to renew over and over and over again.
18. Putt-A-Bout Office Golf Putting Green
Here's the perfect golf-themed gift idea for the anesthesiologist who loves to putter about. Get it? Putter?! Haha I crack myself up. More golf gift ideas here.
19. Relaxing Clothes for Outside Work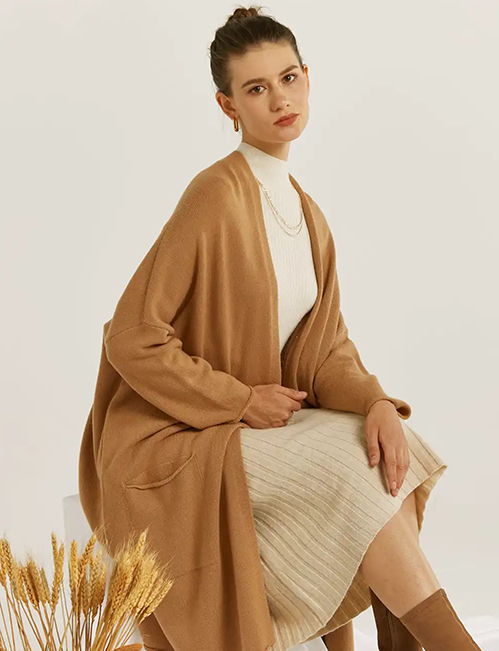 Scrubs are arguably one of the most comfortable work uniforms out there, but sometimes they want something a bit more fashionable and less, well, blue after work. The beautiful collection from Gentle Herd may be just what they need.
These high end, yet comfy duds are made from the finest cottons, wools, and cashmeres. They may never want to change out of them!
20. Fine Wine Gifts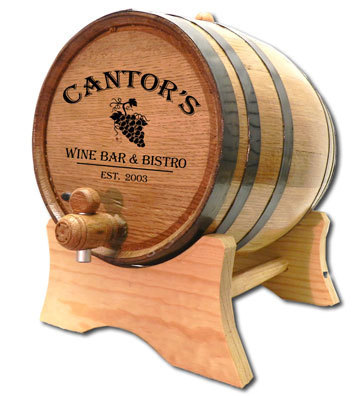 Any wine enthusiast anesthesiologist will appreciate a nice bottle of wine. You could also go the extra mile with something unique and long lasting, like the wine aging barrel above. There are also plenty of popular vintage-style wine decor plaques like these: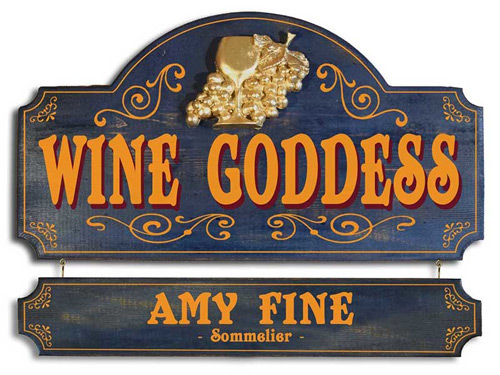 21. Fine Whiskey Gifts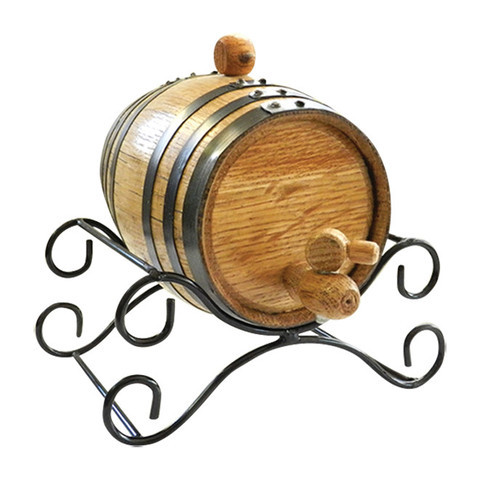 What better way to relax after a long work day than with a fine whiskey. All the better if you've aged it yourself! Check out this "Age your own whiskey" kit, which includes an authentic oak whiskey barrel, gorgeous iron stand, and 3 varieties of whiskey essence along with the necessary barrel accessories. There's also bourbon, scotch, and Irish whiskey kits.
Other whiskey gift ideas include personalized decanter sets, custom engraved barrels, vintage wall decor, barrel head serving trays, and more which you can see here.
And don't forget the obvious: A bottle of fine aged whiskey.
---
We hope this list of Anesthesiologist Gift Ideas is helpful! We'll leave off with this inspirational quote. "You can't fix stupid, but you can sedate it."
Read Next: Nurse Practitioner Gift Ideas