Last Updated on July 31, 2020
These personalized doctor retirement gifts provide unique and creative ideas while keeping it classy.
When a doctor (or, for that matter, a nurse, medical assistant, technician, receptionist, caregiver or other employee) in your facility retires, you want to treat them well and honor their years of work and dedicated service.
In this post, we are going to share with you some of our favorite medical doctor retirement gift ideas.
Let's get to it!
Our website is supported by our users. We sometimes earn a commission when you click through the affiliate links on our website. Learn more here.
13 Personalized Doctor Retirement Gift Ideas
1. WALNUT WOOD KEEPSAKE BOX RETIREMENT GIFT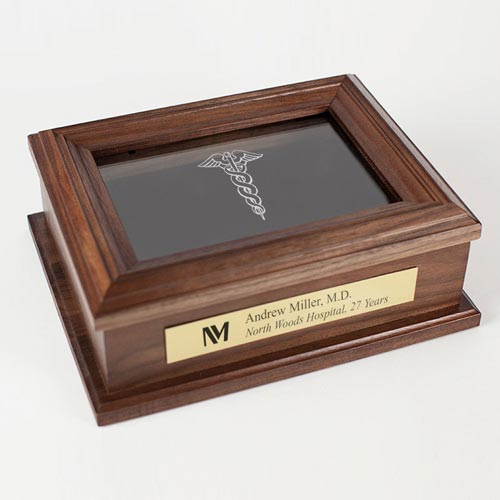 Our most popular medical doctor retirement gift, this gorgeous heirloom keepsake box is made in the USA from solid walnut wood and includes custom laser etching on the nameplate.
You can also get the glass engraved with the Staff of Hermes as shown, substitute your own design (perhaps the medical group's logo?) or leave it blank to allow an unhindered view of the box contents.
However you choose to personalize it, this keepsake box is fully customizable so that you can create the perfect retirement gift.
2. CUSTOM ENGRAVED TUMBLER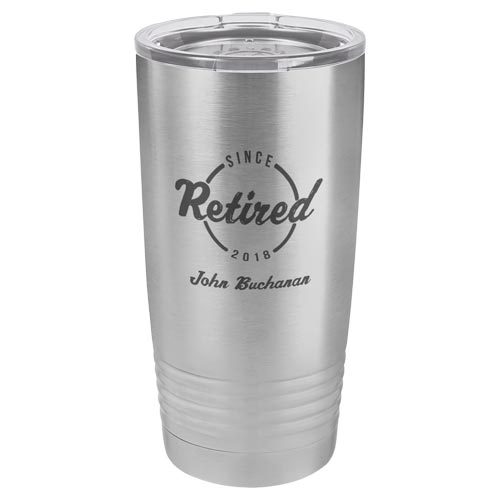 For a simple and affordable retirement gift, you can't go wrong with a custom engraved tumbler. These vacuum sealed tumblers keep drinks piping hot (or freezing cold) for hours on end, and include personalization of name and retirement year in our attractive "retired" design.
For more colors and full customization (we can engrave any medical logo or text) in a wide variety of styles and sizes, see our complete collection of tumblers here. Plus you can get bulk discounts, which are automatically applied.
3. QUALITY LUGGAGE
Now that the doctor is retired, she or he will have plenty of time to travel and enjoy some well-earned leisure time. Why not send them on their way with a good quality luggage set?
The Samsonite brand is known for producing durable and attractive luggage. This 3-piece polycarbonate hard-shell set includes a 20″ carry-on designed to meet the specs for all major airlines, plus two larger sizes to check for longer trips.
4. WALL-MOUNTED BOTTLE OPENER RETIREMENT GIFT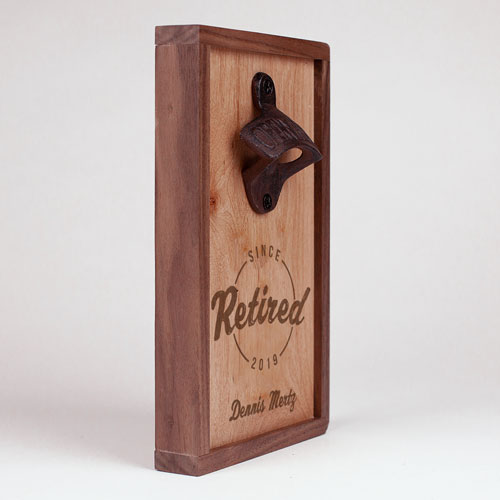 Looking for an affordable yet meaningful doctor retirement gift with made-in-the-USA quality? Try this custom wall mounted bottle opener from Northwest Gifts.
We craft each one in our Oregon wood shop and laser etch it with the retiree's name and year of retirement. Real wood craftsmanship and a cast iron bottle opener complete the piece.
The perfect personalized gift for the doctor who is looking forward to relaxing with some cold ones!
5. COMMISSIONED PORTRAIT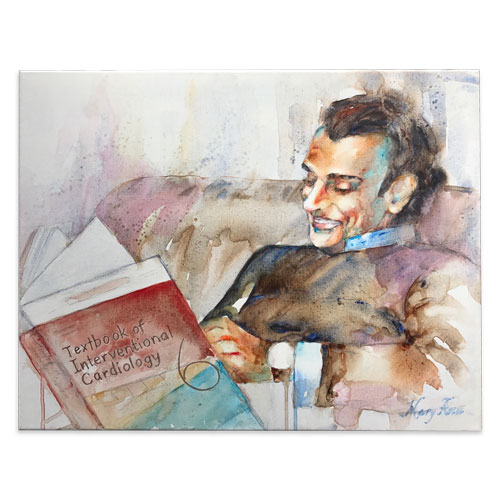 If the retiring doctor truly deserves the best retirement gift, you may want to consider commissioning a portrait. Art, in a very real sense, is priceless, because it is the one-of-a-kind interaction between painter and subject, caught in moments of inspiration, artistry, and skill.
The above portrait was painted by the artist Mary Ann, a highly regarded painter who brings passion and talent to every subject along with a caring heart and an inquisitive mind. Inquiries for portraits can be made here.
6. PERSONALIZED VINTAGE MEDICAL SIGN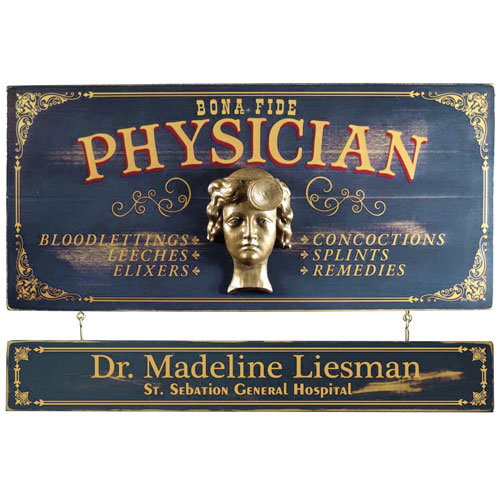 These timeless wood signs boast an antique medical theme with a vintage look and feel. Made in the USA and personalized to order, we offer these plaques in a variety of themes including:
Physician
Pediatrician
Cardiologist
Chiropractor
Neurologist
… and many more
The lower hanging wood plank sign includes customization of name, medical qualifications, plus an optional second line of text.
You can use that second line to express any sentiment you like, from "25 Years of Dedicated Service" to "Retired Since 2019" or any other commemoration to honor the retiring doctor.
The Physician design, pictured above, also gives you your choice of a male or female medical doctor relief carved centerpiece. Check it out here.
7. CUSTOM ENGRAVED BIRD FEEDER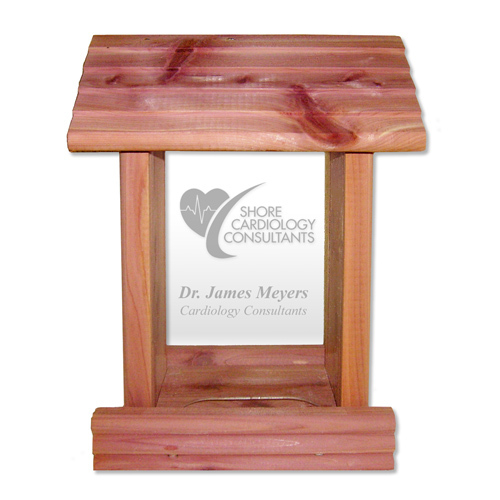 This personalized bird feeder boasts solid, aromatic cedar wood and custom laser engraving of any text, art, or logo.
It's the doctor retirement gift that most exudes a sense of peace and tranquility – the perfect sentiment to ease the doctor into the next stage of life!
8. PERSONALIZED HANDCRAFTED WOODEN PLAQUE RETIREMENT GIFT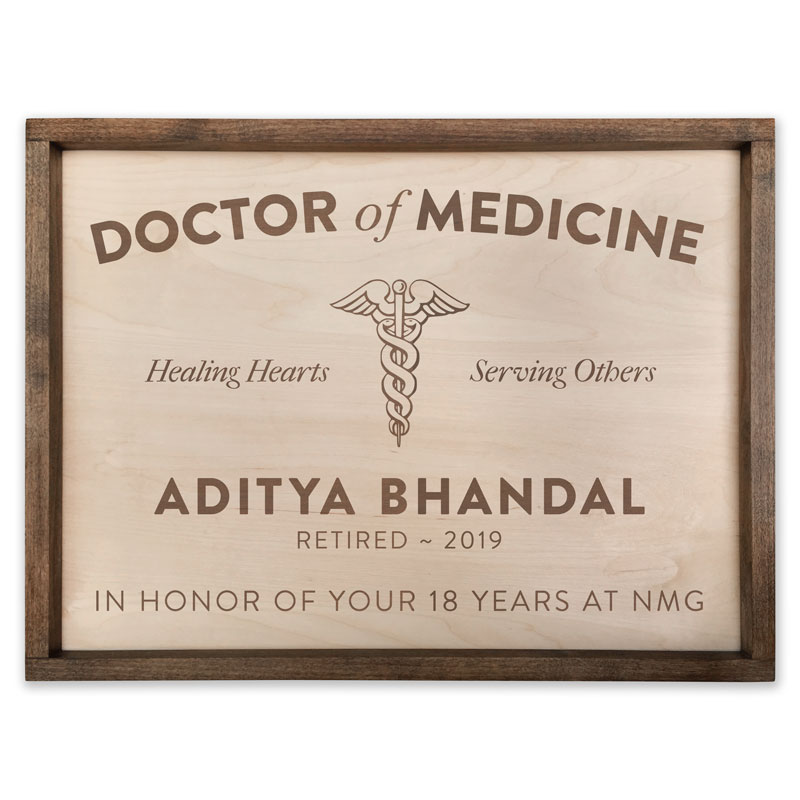 We craft this gorgeous plaque in Oregon from solid wood and custom engraved to order. Consider it a blank slate to personalize for the retiring doctor – you can get it as shown, with the details customized, or you can completely customize it with any text, medical practice logo, poem, or symbols (like the Staff of Hermes as shown).
The sign comes in two sizes and you can even personalize it further with a hanging name board. Adding the name board makes the plaque look like an old-school "shingle," which provides a neat effect. A beautiful retirement gift for any medical practitioner.
9. PERSONALIZED WINE GLASSES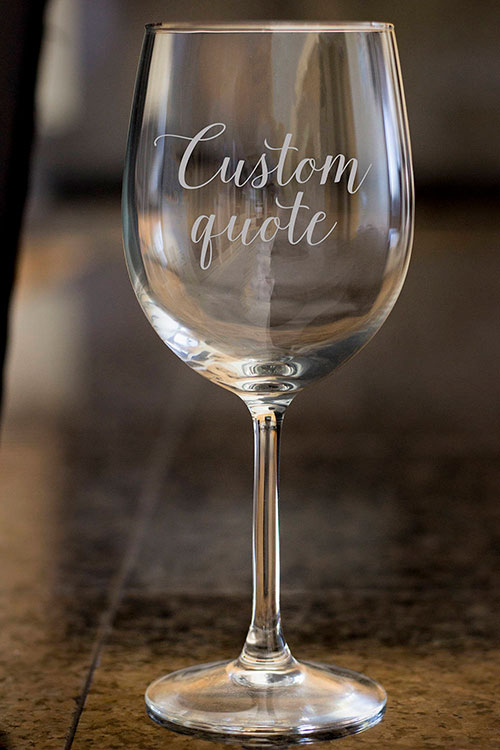 Get a set of wine glasses and laser etch them with the doctor's name, retirement date, or a fun quote. Doctors love wine. Plus, now that they are retired, what else are they going to do?
If you can't think of anything cute, clever, or apropos to put on the wine glass set, we've got you covered. Go with:
10. PERSONALIZED WOODEN FLOWER BOX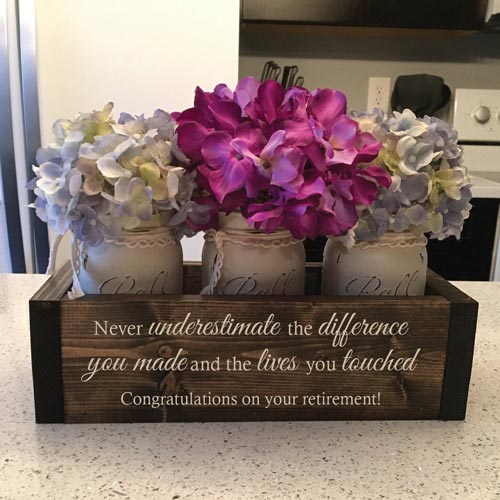 Here's a retirement gift that the doctor can use in a myriad of ways. The rustic wood box includes personalization and three distressed glass jars.
This will look great anywhere, from the entryway to the kitchen to the patio set out back. The jars hold flowers (real or fake, up to you!) or any other decorative accents.
11. PERSONALIZED DOCTOR RETIREMENT GIFT BOBBLE HEAD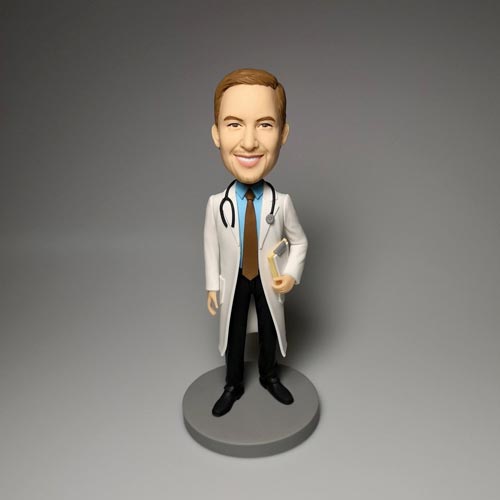 Here's a fun gift idea. Give the doctor a fully customized bobble head doll that looks just like them.
The artist who does these is pretty amazing. Send in a photo or two and they will create a truly delightful bobble head that captures the good doctor's likeness.
12. CUSTOM ENGRAVED CUTTING BOARD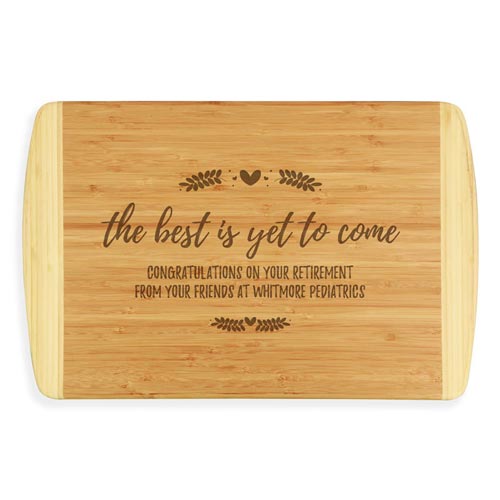 For something that's a little more practical, here is one of our favorite doctor retirement gifts.
We laser engrave your choice of personalized text onto a gorgeous bamboo wood cutting board. This is the perfect gift for a doctor who loves to cook. You know they have been counting down the days until they can throw themselves into their passion for whipping up delicious and creative recipes!
13. CUSTOM ENGRAVED COMMEMORATIVE PLAQUE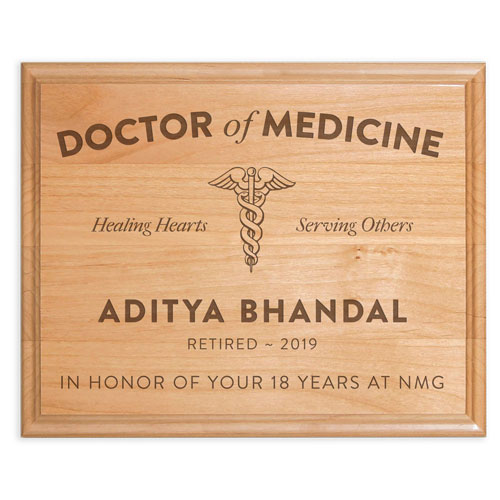 Our final entry on this list of personalized doctor retirement gifts is the classic commemorative plaque.
A fitting way to honor the retiree, you can easily use the blank slate of a custom engraved plaque to create a beautiful and meaningful retirement gift.
Moreover, at Northwest Gifts, we offer a broad selection of plaques in various shapes, styles, colors, and materials. No minimum order and you can engrave any text or logo you like. If you don't see what you want, just contact us and we'll help you get the job done.
More Medical & Doctor Retirement Gifts
We often focus on gift ideas for a particular medical niche or occupation. Check out these gift lists for similar ideas that will work for the doctor in your life!
Pin It