Today we're going to take a look at the most romantic, homemade gift ideas for boyfriends.
Nothing says "Best Boyfriend in the World" like some wonderful, handmade gifts to celebrate his birthday, Valentine's Day, or another special occasion!
Even if there is no big event or accomplishment, just him being the stand-up guy that he is is excuse enough to pull out all the stops and blow him away with a romantic and thoughtful gift.
So without further ado, here are 80 romantic, homemade gift ideas for boyfriends. We've curated this creative gift guide from expert crafters and DIY-ers to help you get your creative juices flowing!
Romantic Homemade Gift Ideas for Boyfriends
Head to the craft store with one of these awesome DIY gift ideas in mind, and you'll be sure to win bonus points with your man.
Each of these projects has been designed and laid out with easy-to-follow instructions so that creating the perfect gift idea will be a breeze.
Our website is supported by our users. We sometimes earn a commission when you click through the affiliate links on our website. See our privacy policy & disclosures for more information.
1. Homemade Headphone Stand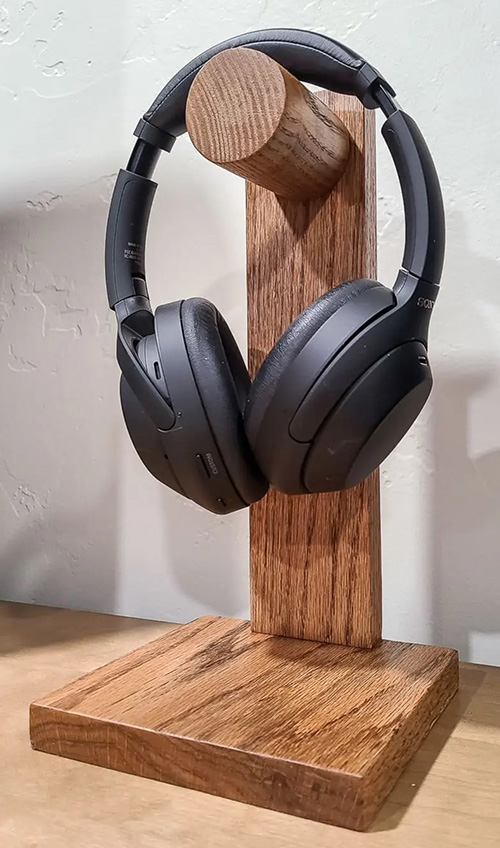 Impress him with your woodworking skills with this homemade headphone stand! Don't have any wood working skills? We beg to differ!
This tutorial just might lead to a new hobby for you (and a great gift for him).
2. Romantic Scavenger Hunt
This one is an extra special gift because you get to participate, too!
What's more fun: watching him go on the scavenger hunt, or planning it out and making it ahead of time? It's a toss up!
3. Custom Embroidered Sweater Gift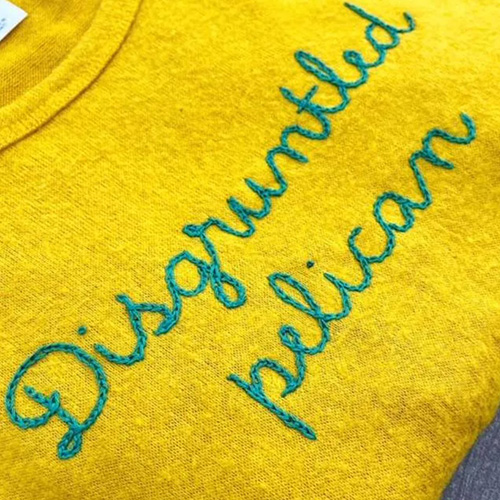 Give him a one-of-a-kind gift like this adorable, custom embroidered sweater! Embroidering is so fun and soothing.
It's a great hobby to take up while listening to podcasts or audio books, and at the end you have something cool and new (and a little romantic) to give to your boyfriend!
4. Home Roast Him Coffee Beans
If he's a coffee addict (um, we mean coffee "aficionado"), then he'll be over the moon for some home-roasted beans!
Show him how you're willing to go the extra mile to create a unique, romantic gift that he'll love and appreciate.
Related: Best Gifts for Coffee Lovers
5. Build Modern Adirondack Chairs for His Patio
How romantic it would be to sit on the porch together in the evenings in these amazing Adirondack chairs! His patio will quickly become your new favorite place.
Gather your supplies and learn to make these wonderful chairs in a weekend.
And when you finish, you can either leave them in their natural wood finish or paint them your boyfriend's favorite colors.
6. DIY Gift Basket Filled With His Favorite Things
Easy, peasy, lemon-squeezy! This tutorial will inspire you to gather up all of his favorite things into one great basket (or box, crate, toolbox, cooler).
Gift baskets can make simple yet romantic homemade gift ideas for boyfriends that show off just how well you know them.
7. Handmade Leather Cord Organizer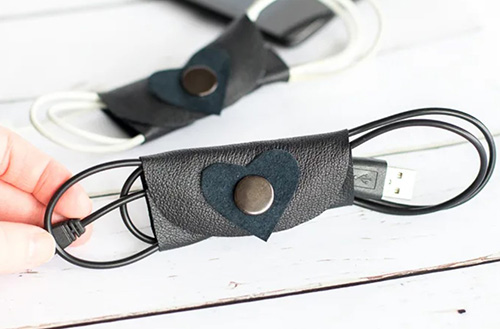 So cute and sweet, but also super practical, this handmade leather cord organizer is a techy's dream gift and such a fun craft!
He'll appreciate the work you put into this little life saver, and you'll appreciate getting those cords all organized!
8. Build Wooden Beer Totes for His Yard or Man Cave
If he's got a man cave or is the type of guy that loves grilling in the backyard, then this wooden beer tote tutorial is the bee's knees!
He'll love and appreciate the craftsmanship (or should we say craftswomanship?) that went into this creative DIY gift.
Related: Best Creative Gifts for Boyfriends
9. Create 5 Gifts Bags for Each of His Five Senses
How romantic and thoughtful is this idea: creating five different gift bags for each of his five senses? We love this DIY gift idea and think he will, too.
Senses gifts are neat because you can be as creative as you like and take them in a variety of different directions. Sit back and watch him smile as he opens each bag with surprise and delight.
10. Write a Romantic Love Letter
You can't go wrong with a wonderfully romantic love letter! If words of affirmation are his love language (or one of them), then this is an especially sweet way to express your affection.
Definitely use your own handwriting (no matter how sloppy), scent it with your perfume, use your prettiest stationary, seal it with a kiss, and mail it snail-mail style.
A perfect choice for a long distance relationship, too.
11. Homemade Golf Bookends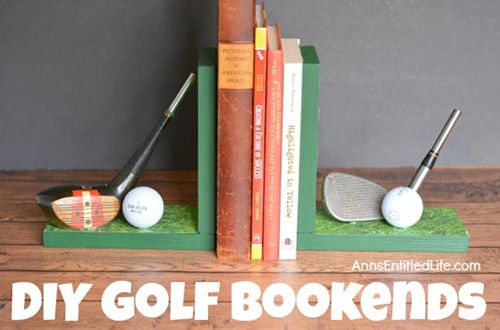 For the golfer who loves his personal library, these homemade golf bookends are a real scene stealer!
He'll love them right off the bat, and even more so when you tell him you made them yourself.
12. Make Him a Sweet Candy Bouquet
Has that man of yours got a sweet tooth? Then what better way to surprise him than with a li'l sugar?
This precious candy bouquet is so easy to make, and we guarantee he'll love devouring this pick of romantic homemade gift ideas for boyfriends.
13. Craft a Hose Holder for His Backyard
If doing his yard work is his thing (or even if he hates it) this hose holder will be his new favorite thing. Next to you, of course!
The best part is how easy this tutorial makes the whole project.
14. Wooden Men's Watch Holder Stand
Keep his watches organized, secure, and safe with this watch stand. Super simple to assemble, and it will look so good on his desk or nightstand!
15. DIY Wooden Couch Sleeve With Cup Holder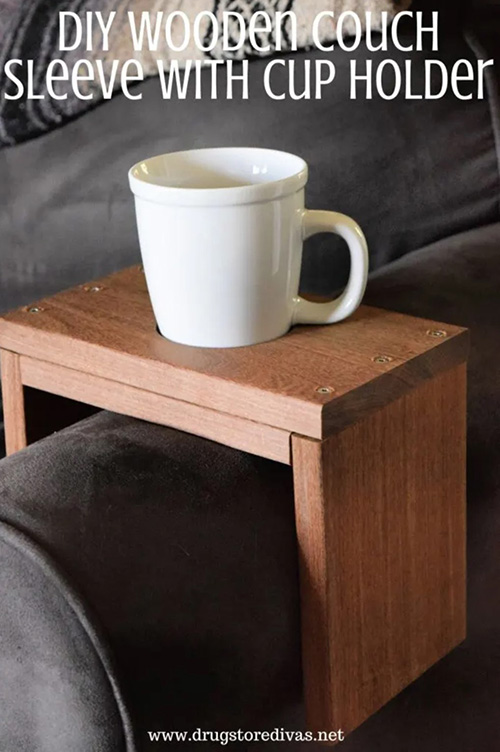 A great gift for a gamer or someone who just loves to be a couch potato, this DIY wooden couch sleeve with cup holder will be something he never knew he needed! Until now, of course.
16. Homemade Hop Spa Bath Set
Pamper your guy with this homemade hop spa bath set! He'll feel so rejuvenated and will love relaxing like the king he is.
17. Out of the Blue Thinking About You DIY Box
Have fun creating this "Out of the Blue" thinking about you DIY box.
He'll love going through the treasures you've chosen for him just as much as you loved putting it together for him. Such a great idea!
Here are some things you'll need:
18. Make A Movie Night Basket
Staying in? A night together at home is always a great option, and with this movie night basket it makes the decision even easier!
Have a great date night and share some good old fashioned quality time with this entertaining collection.
Related: Best Gift Ideas for Movie Fans
19. Craft a Leather Laptop Sleeve
Create a one-of-a-kind and truly unique laptop sleeve like this beautiful leather one!
With its simple design and masculine look it's sure to be a hit. All of his coworkers will be jealous of how gorgeous it is.
20. DIY Map Coasters for the Travel-Loving Boyfriend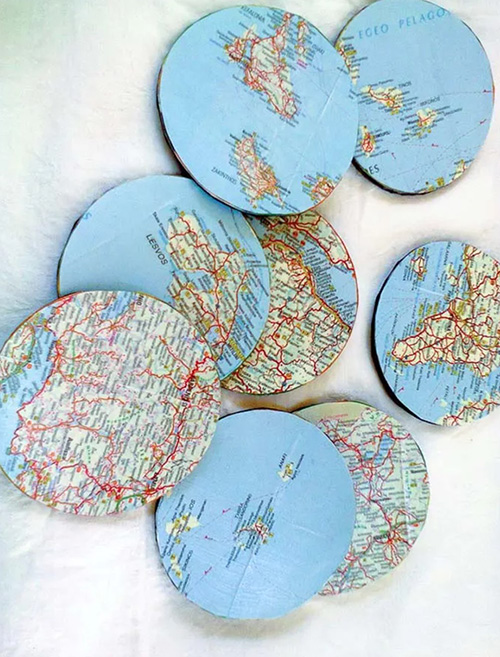 When adventure is your middle name (or his), then these map coasters make convenient, easy DIY gifts!
He'll love using them all the time, and they're a great way to banish those pesky water rings as well.
21. Create an Easy Gift Card Envelope
Gift cards are always appreciated, but now even more so with this cute and easy gift card envelope.
It adds a thoughtful and unique touch that he will love. Pair with his favorite candy or snack for a thoughtful way to say "I love you!"
These pretty glitter cardstock sheets are a great way to get started!
22. Luxury Wooden Bath Tray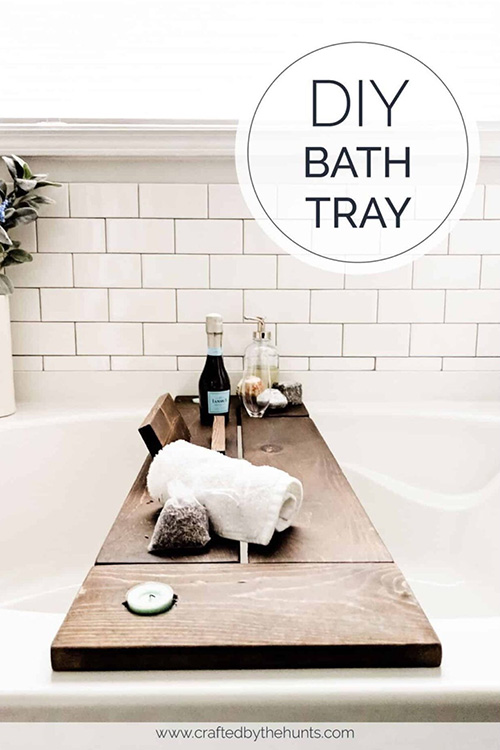 A great soak in the tub is a wonderful way to unwind after a hectic day!
This beautiful wooden bath tray makes the pampering even more luxurious, and is a perfect way to show him how important his well being is to you.
23. Custom Photo Deck of Cards
If your boyfriend loves cards — from cribbage to poker to card tricks — then make him a personalized deck of cards with your choice of photos!
Be sure to include some that feature your favorite memories together. Fun things like this make such romantic homemade gift ideas for boyfriends.
Here are some things you'll need:
24. Keepsake Hand Stamped Penny Keychain
Go through your penny collection and make something totally unique and thoughtful for him! Perhaps something like this keepsake hand stamped penny keychain?
So unusual — we just love it. Creative ideas like these are just so adorable, don't you think?
Here are some things you'll need:
25. Paint Him Custom Ornaments
If you're celebrating your first holiday season together, help him deck out the tree with something homemade!
These custom ornaments are just the ticket, and make wonderful Christmas gifts.
26. Manly & Romantic DIY Beef Jerky Bouquet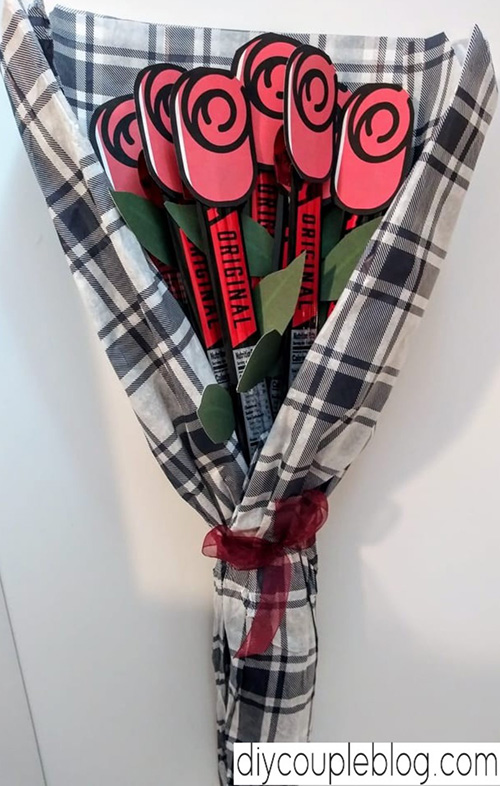 He doesn't want flowers — face it. What he really wants is beef jerky! Well, now he can have what he craves all wrapped up in a pretty (and fragrant) "bouquet." Perfect for a Valentine's or birthday gift!
Don't feel like making this (or … uh-oh … ran out of time?) then you can easily buy this here as well!
27. Crochet His & Her Button Bracelets
Learn to crochet simple his and her button bracelets with this sweet tutorial!
He'll love carrying a piece of you on his wrist, and will think of you each time it catches his eye.
28. Make Him Honey & Milk Soap
Delicately scented yet strong enough to get those manly man hands of his clean, this honey and milk soap will be something he'll want you to make him year after year!
Here are some things you'll need:
29. Wooden DIY Boot Jack for Cowboy Boyfriends
Cowboys, rejoice! This wooden DIY boot jack comes in handy each and every day at the ranch.
He'll love this gift, and he'll love it even more when you tell him you made it yourself. Such a good idea.
30. Create a Living Wall for His Plants
How cool is this living wall for his plants? Help him create it one weekend, or do it while he's away from home as a delightful birthday surprise!
31. Create Him a Signature BBQ Dry Rub
Yum! This delicious signature BBQ dry rub is to die for! He'll love taking his ribs, steaks, burgers, and chili to new heights.
32. DIY Grill Utensil Shelf
He can now keep all of his grilling utensils in one spot (and not jamming up the kitchen drawer).
This cool shelf is super useful and it will keep all those spatulas, tongs, and basting spoons where they belong.
33. Cast Concrete Chessboard
If he loves nothing better than challenging you to a great game of chess, then he will absolutely treasure this cast concrete version handmade by you.
34. Make Your Own Hot Sauce: Fermented or Quick Cook
Spice lovers, here's the sauce — literally! Making up a batch of fermented or quick cook hot sauce is so easy, but the rewards are long-lasting.
35. Origami Heart Bookmark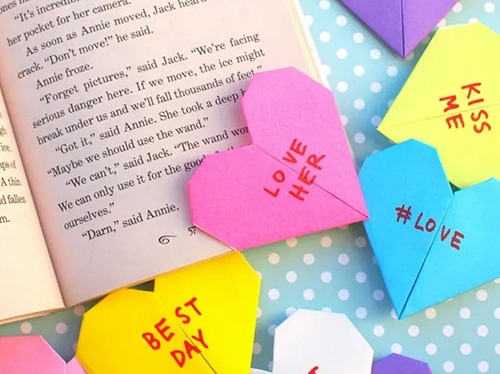 For your favorite bookworm, this origami heart bookmark will keep his place without having to dog-ear the pages.
Small gifts like this are so sentimental, and he'll love the handmade touches by you!
36. DIY Lawn Dice
Everything is more fun when it's larger than life, right? This nifty set of lawn dice is no exception.
Delightful to make, and even more delightful to play alongside of your sweetie.
37. Luscious Bourbon Balls (Recipe)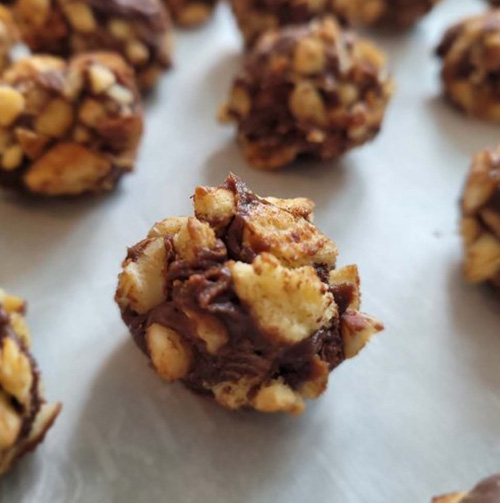 It's not just girls who like chocolate, you know!
This absolutely decadent recipe for luscious bourbon balls will melt his heart and fill his tummy. And food is always one of the best ideas…
38. Design Floating Shelves for His Game Room or Kitchen
Floating shelves are an easy way to transform a room, and they're just so useful, too!
He can store whatever he likes on these great shelves: game controllers, kitchen gadgets, office supplies, the sky's the limit!
39. Build Him a Dog House for His Fur Baby
Give Spot or Fluffy a palace to nap in!
Your boyfriend will appreciate the initiative it took to make his fur baby's home just right, but it'll be easier than you might imagine when you follow this great tutorial.
Related: Best Gifts for Dog Parents
40. DIY Romantic Pop-Up Photo Box
The hardest part of making this uber cool pop-up photo box is deciding which photos to use! Pick the cutest ones and make this romantic DIY box today.
41. Custom Scrap Wood Cutting Board
Whether he's only an occasional cook or he's a regular in the kitchen, he'll love this custom scrap wood cutting board!
And for the serious foodie and home chef, this will be the gift that keeps on giving all year 'round.
42. Homemade Lemon Boyfriend Soap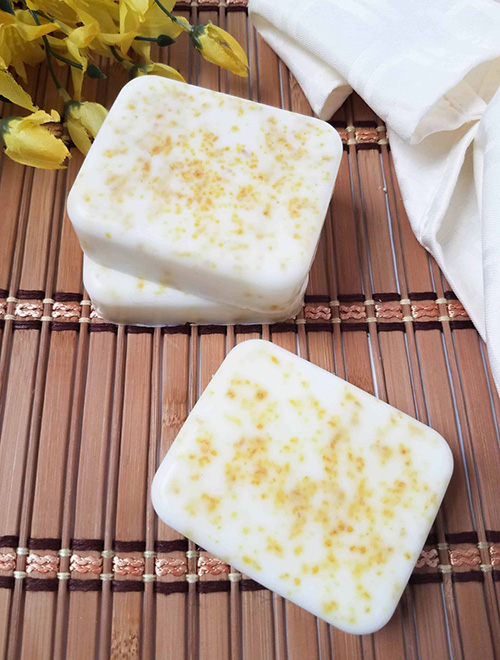 This lemon soap smells divine! You're going to love snuggling close and holding hands with him after you make him this yummy soap.
43. Cocktail Kit in a Mason Jar
It's easy to feel like a mixologist when you have this cool, creative cocktail kit! He'll love sipping your handmade concoction, and if you're lucky, he'll share.
44. Easy to Make Flannel Blanket
Snuggle up, baby! This flannel blanket is so easy to make, yet it will become his favorite almost instantly. Plus, it will pretty much last forever.
45. Create a Cute Comic Book Featuring Him
If there's nothing he loves more than a great comic, he'll be gobsmacked to star in his own!
Create a unique and super entertaining book featuring your favorite superhero — him — as a perfect choice of romantic homemade gift ideas for boyfriends.
46. Custom Dart Board Cabinet
The guys (and girls) will love coming over for some darts when they're enclosed in this handsome cabinet! Good looking, practical, and built to last a long time, too. Kinda like him…
47. DIY Round Side Tables
These cute tables look like they're from a bougie designer, but little does everyone know — they were made by you!
You'll feel so accomplished, and your boyfriend will love them.
48. Easy & Romantic Decadent Fudge Recipe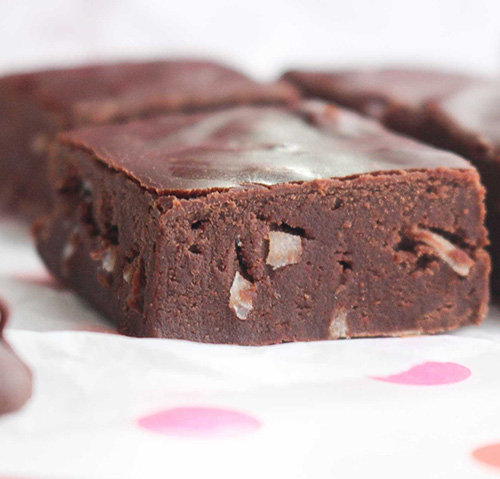 The way to a man's heart is through his stomach, right? Specifically the stomach that is craving some chocolate!
This easy and romantic fudge recipe will really hit the spot.
49. Custom Leather Key Cover for Each of His Keys
If he's carrying around a million different keys, then chances are he's probably always getting them mixed up. Enter in this custom leather key cover idea. He'll love them!
50. Build Him a Custom Spice Rack
The only thing better than this custom spice rack is the smile your boyfriend is going to have on his face as he opens it!
This tutorial will guide you through the process of making a spice rack that your chef-y man will absolutely adore.
51. Embroider Custom Handkerchief for Him
Old fashioned and charming, a hand embroidered, custom handkerchief is such a romantic gift option!
Maybe he can carry it down the aisle someday…wink-wink, nudge-nudge.
52. Simple & Sweet Stenciled Garden Rocks
For the man who loves to spend time in the yard, these simple and sweet stenciled garden rocks will shine and brighten up his garden landscape.
You can make them romantic, thoughtful, or even a little sassy/spicy!
Here are some things you'll need:
53. DIY Gone Fishing Door Sign
Easy to make in an afternoon, this DIY "Gone Fishing" door sign will make him laugh (and probably make him want to go fishing)!
54. DIY Bluetooth Speaker with Subwoofer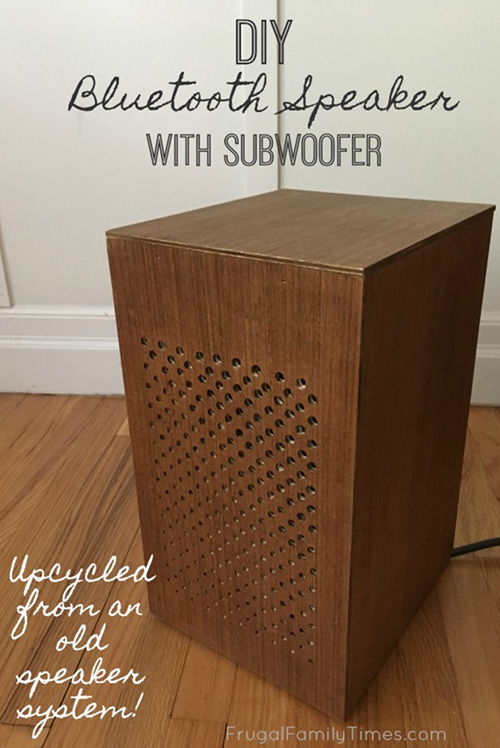 Upcycle your very own bluetooth speaker with a subwoofer! Your man will be so impressed with your skills, and will love blasting his tunes to his heart's content.
55. DriftWood iPhone Charger
One of those things that make us say, "Why didn't I think of that?!" this iPhone charger is built from driftwood! How fun, easy, and totally unique!
Need driftwood? Check this out: Large Thick DriftWood
Related: Gifts for Every Beach Lover
56. Fill A DIY Heart Box with His Favorite Cookie Recipe
This precious and super romantic heart box is so fun to make and fill up! What to put in it? Cookies, chocolate truffles, nuts, jerky, candy…anything you know he likes!
57. Fun Date Night Jar
Banish the never-ending question of, "What do you want to do tonight?" with this fun date jar! Full to the brim with great ideas, you'll love reaching in and pulling out a surprise each date night.
Here are some things you'll need:
58. Romantic DIY Spoon Rings
The two of you might not be ready for the ring of all rings (you know, those shiny golden bands) but that doesn't mean your fingers need to stay naked!
This tutorial for crafting romantic rings out of vintage spoons is so great.
Live somewhere where it's hard to find vintage items? Here are some vintage sterling silver spoons you can easily purchase!
59. DIY Light Box with Sweet Message
All you need is a wine box and a little imagination for this DIY light box with a sweet message! Okay, there are a few more materials needed, but you get the drift!
60. Handcrafted Grill Storage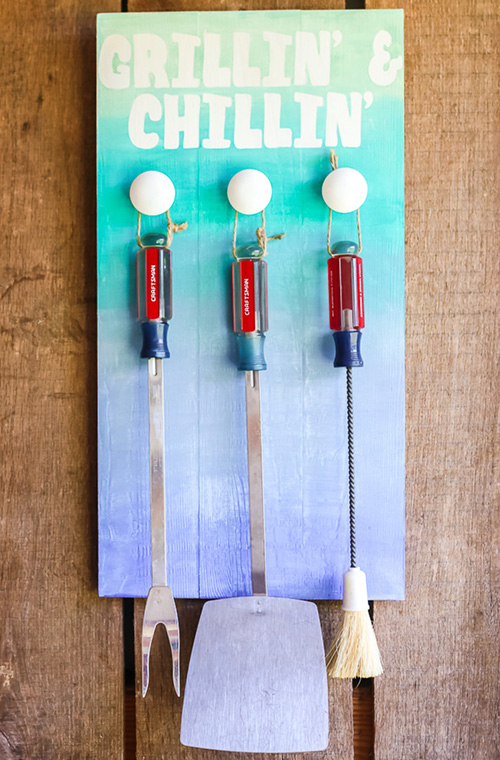 Organize his utensils and the like with this fun homemade storage idea! Easy to make, and super simple to hang and use.
61. Heart Shaped Marshmallow Treats
All you'll need is some hot cocoa and a fire to cuddle up next to once you make him these fabulous, heart shaped marshmallows!
These make great romantic, homemade gift ideas for boyfriends, and are also great for s'mores.
62. Hand Stamped Fishing Lure
Personalize this cute hand stamped fishing lure, and he'll be so happy with the results! Easy enough to make, and the result is totally unique and special.
Related: Best Gifts Every Fisherman Wants
63. Tall Modern Plant Stands
If he loves plants, then he's probably always searching for more places to put new ones!
This tall, modern plant stand is a real looker, and he'll want one in each room.
64. Design Him a Custom Wall Mounted Bottle Opener
So neat looking and functional, too! This custom wall mounted bottle opener is going to look awesome next to the bar.
Don't have time to make one? Don't worry! You can easily buy a personalized one here!
65. Homemade Beard Balm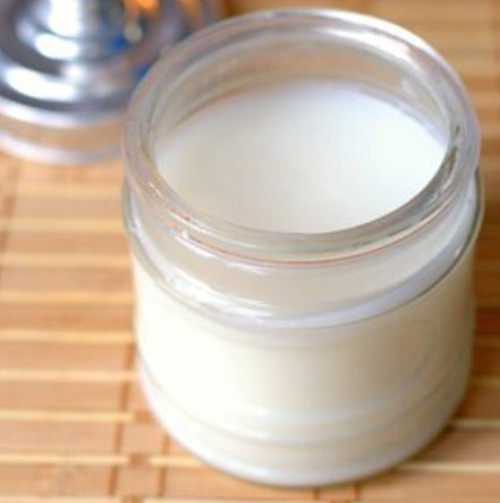 Keep that facial hair well groomed and smelling divine with some homemade beard balm! You'll love kissing him even more.
66. Help Decorate for Halloween with Jack-o-Lantern Votives
If Halloween is your favorite holiday to celebrate together, go all out with these Jack-o-Lantern votives! Decorating will be a fun date night, too.
67. DIY Long Distance Lamps
If you're long-distance, at least for now, then these long distance lamps are going to be a huge hit for his birthday!
These would make such utterly romantic homemade gift ideas for boyfriends.
68. Custom Wooden Bird Feeder
This custom wooden bird feeder is like a palace for the birds!
You and him will love watching your fine, feathered friends come by again and again for a little meal and a song.
More: Great Gifts for Bird Lovers
69. Romantic Glue Wall Art
Think you're not much of an artist? Think again! This easy, romantic wall art will make you feel like Picasso, and we think he'll love the results of your effort.
70. Homemade iPad Pillow Stand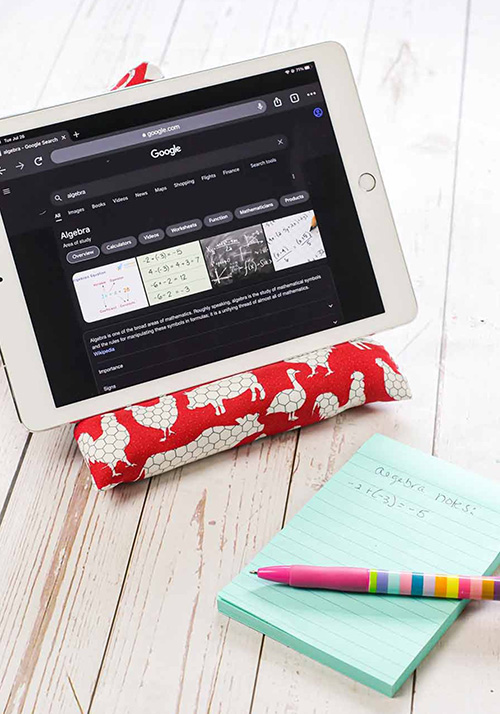 If he's always on his iPad for work or play, this homemade pillow stand will come in ever so handy!
So cute, and you can customize it completely so it's really well suited to him.
71. Copper Pipe Clocks for Industrial Lovers
We love the industrial look when it comes to decorating. If he does, too, then this copper pipe clock will delight him!
Easier to make than you might think, this tutorial answers all your questions and will guide you from A to Z. Or, from 1 to 12, we should say.
Related: Copper Gifts Ideas for Him
72. Retro Wooden Speaker Tutorial (Wire Free)
Got scraps? Then recycle them into something cool like this retro wooden speaker! He'll love the look and vibe of this neat piece that is both eye-catching and a practical tool.
73. Wall-Mounted DIY Wine Bar
Date nights at home just got more fun! When you have (and fill up) this wall-mounted, DIY wine bar the party won't ever stop.
It will look stunning near the bar or in the dining room, and you'll both feel so chic and sophisticated.
74. DIY Wall Decor for Baseball Fans
Does he love baseball? Then he's going to be over-the-moon for this cool wall decor made by you, you clever thing!
75. Handmade Crochet Men's Scarf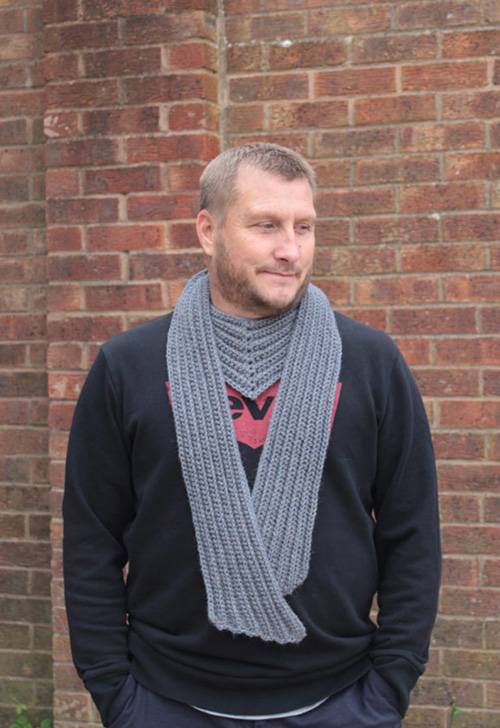 Make sure he's ready for a night out on the town even in cold weather with this handmade, crocheted scarf. He's going to look like a million dollars!
76. Easy to Make Large Grid Mirror
Giant mirrors are sooooo expensive! Why not try your hand at this easy-to-make large grid version? It will look amazing on his wall!
77. DIY No-Sew Rice Heating Pads for Sore Muscles
If he loves working out or has a hard job that requires a lot of physical activity, then these no-sew rice heating pads are going to be a hit!
So easy and so nice to use on those sore, sore muscles.
78. DIY Leather Key Basket
Give him a place to put his keys (or rings) that will A. look great, and B. keep them safe. This DIY leather key basket is an unusual little gift that he will love.
Here are some things you'll need:
79. Homemade Peppermint Shower Steamers
Mmmm! He's going to want to shower twice a day when he has these refreshing peppermint shower steamers! Great for when he has seasonal allergies, a cold, or just as a random Tuesday morning pick-me-up.
These make great Christmas gifts, BTW!
80. DIY Cricut "Grillfather" Personalization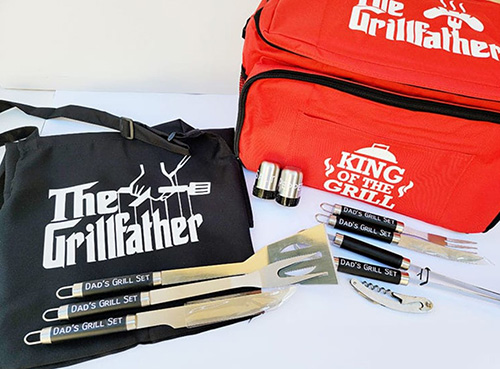 For the grill master, this cute and clever Cricut "Grillfather" can be adapted to put on an apron, his grilling utensils, or a drink cooler. So fun!
Read Next: Unique Gifts for Your Sweet Boyfriend