Today we're diving into some thoughtfully cool gifts for boyfriend.
Whether the two of you have been dating for years, or are just now graduating to the holding-hands stage (aww), we have just the gift for your boyfriend right here…no matter the occasion!
Let's take a look.
Most Thoughtful Gifts for Boyfriend
Our website is supported by our users. We sometimes earn a commission when you click through the affiliate links on our website. See our privacy policy & disclosures for more information.
1. Wall Mounted Bottle Opener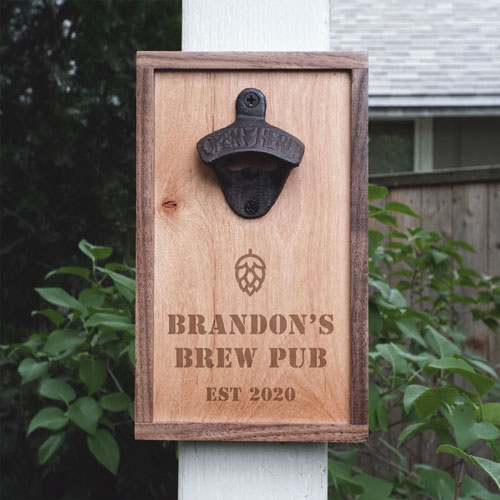 Every guy who enjoys a cold one every now and then needs a quick way to pop the top! Help him out by gifting him a really nice bottle opener – like this one that you can personalize.
The walnut and maple wood bottle opener from Northwest Gifts is as nice as it gets. It comes custom-engraved with your man's name as well as date or any other text you want to add. And you can change the theme from the hops design if you'd like, too.
The opener itself is real cast iron, as well…so you know it's going to last him a long time. Can be mounted to a wall or used portably if he prefers.
This bottle opener is made in USA. Measures 8.75″ x 5.25″ x 1″.
2. Handmade Custom Board Game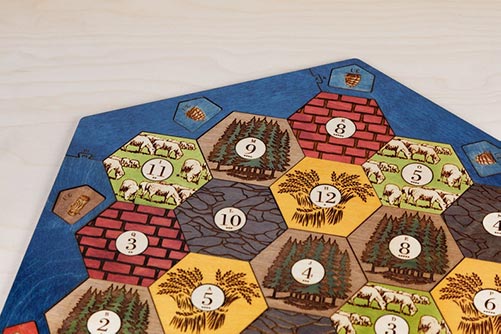 Settlers of Catan is a game enjoyed by many who like historical-type games. You know, the hunter-gatherer types!
So if your boyfriend is the hunter-gatherer type – or better yet, just enjoys playing a game of Catan every now and then, he's really going to love this one.
This game board is made of birch wood – so it's not too heavy but it's easy to play on at the same time. The wood has been richly colored and has been finished with a protective lacquer.
You choose the piece-count you want. Personalization is optional.
3. Beer of the Month Club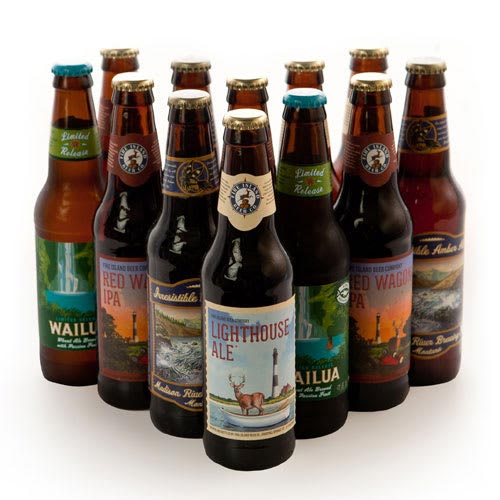 Subscription boxes ain't just for the ladies! So when it comes to gifts for your boyfriend, think outside the box a little (or inside of it, really) with a subscription gift from Amazing Clubs.
Beer Month Club will see a case of 12 craft beers -including award-winning brews – delivered to his doorstep each and every month. Each premium beer hails from a brewery boutique somewhere in the U.S.A.
If beer's not his thing, take a look at some of the other cool subscriptions Amazing Clubs has to offer:
Be sure to check out our unboxing review on their beer & cigars to see our thoughts on it!
4. Personalized Book Stamp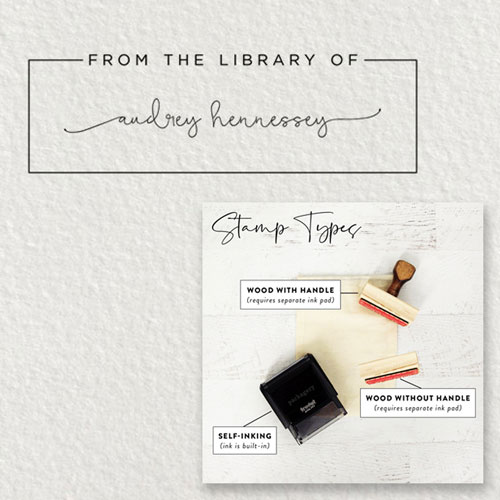 So your boyfriend's a big reader, huh? That probably means that while your first thought would be to get him a new book as his gift, in his favorite genre, your second thought is that he probably already has it.
In this case, a book-themed novelty, like a library stamp, may be something he appreciates the most.
With this personalized book stamp, made from maple wood, he'll be able to dress up his fave reads without worrying that he won't get them back from borrowers. OR you can change "From the Library of" to read "From the Desk of" or whatever you know he'd prefer.
5. "Best Boyfriend Ever" Tumbler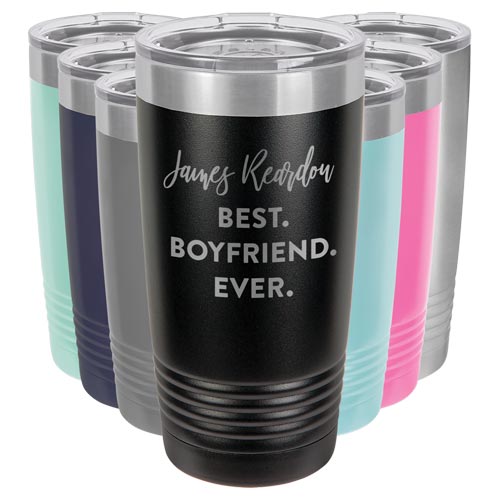 Besides being super efficient, drink tumblers are just an all-around great item to have on hand. So no matter the occasion, you can bet they'll make a great gift for anyone – the best boyfriend ever included.
With his new personalized vacuum-sealed tumbler, he can rest assured that any drink he pours inside (ice tea, hot cocoa, water, juice) will stay cold or hot. These Polar Camel tumblers are comparative in quality to YETI brand tumblers, only not as hard on the wallet.
There are seven colors to choose from, so you can get his favorite! Also choose between several different styles and lid types.
6. Fire Extinguisher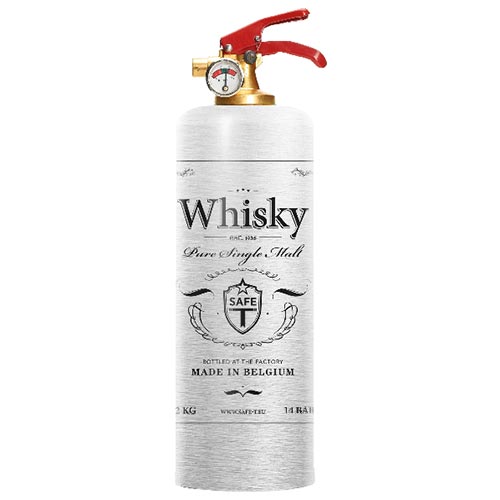 We know what you're thinking.
"A fire extinguisher? Really?" Yes, really! You literally never know when it could come in handy…maybe even save his life one day.
It's not like you have to give him a boring old red fire extinguisher (you know, the kind you see behind the little glass doors in buildings). Now you can spice things up, just a little bit, by surprising your boyfriend with a designed fire extinguisher from Safe-T. However fun it may be, this is a real-deal extinguisher complete with CE 0029 approved tank and meeting EN 3-8 technical standards.
Safe-T has a lot of designs and styles, but this one in particular caught our eye – didn't it yours??
Related: Unique Gifts for Your Sweet Boyfriend
7. Light Up Basketball
Sometimes, when looking for gifts for boyfriend, it can help to think about the things he's enjoyed historically. What we mean it, what he liked to do most when he was a kid.
If he loved nothing more than to shoot a couple hoops after dinner in the evenings, he's really going to love the nostalgia that comes with this next gift idea.
This light up basketball from GlowCity is exactly as the title suggests – a super cool basketball that lights up! It'll make night games that much more fun (and not to mention possible).
Contains two LED lights that turn off on their own when not in use.
8. Man Cave Sign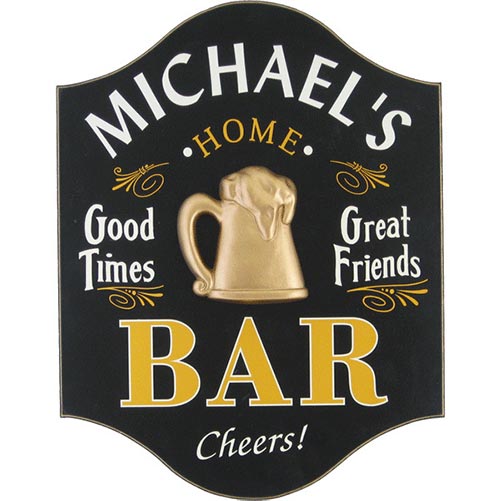 So he's got a man cave/game room/home bar/garage. With it already being his favorite place to chill (with you by his side, of course), why not let his gift be something that he can see and enjoy every time he enters his room?
If that's the route you decide to take, look no further than the beautiful plaque in the picture above. This custom home bar plaque is made to look like one of those old signs you'd see hanging in a pub. It includes a 3D resin cast of a foamy pint, and comes personalized with his name and the name of his home bar (or whatever he wants to call it).
Measures 18″ x 14″ x 1.5″. Made to order in the USA.
9. Surprise trip to his local animal shelter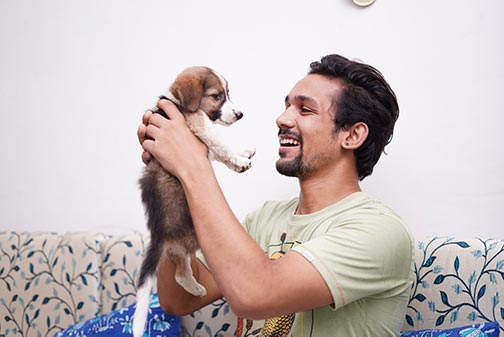 When you searched for "gifts for boyfriend", we bet you didn't see this gift idea anywhere else. And this idea may be the most fun/rewarding of all.
If your boyfriend has talked about wanting a pet before (like, he really wants a pup or kitty* and isn't just dreaming about it), it may be time to take action. You can surprise him with a trip to his local animal shelter –adopt, don't shop – where he can meet and decide on his own who will be his next best bud.
There really is nothing sweeter!
*We're not suggesting that he's not responsible or grown-up enough to take care of his own baby doggo. But you know, we gotta emphasize the fact that pets are for life! If that's not going to be your boyfriend's thing down the road, it's probably best to choose another gift from our list.
10. Monocular Glasses
Does he like bird watching? Whale watching? Hunting? Spying on the neighbors? (Yes, we're kidding with that last one.) Then take the binocular game up a step with this pair of monocular glasses.
We said pair, but really the lens is a singleton. Which is what makes this "gifts for boyfriend" idea so much fun! This wide-view monocular eyepiece will allow him the use of just one hand to quickly spot and view, with up-close vision, anything far away.
11. Hand Drawn Portrait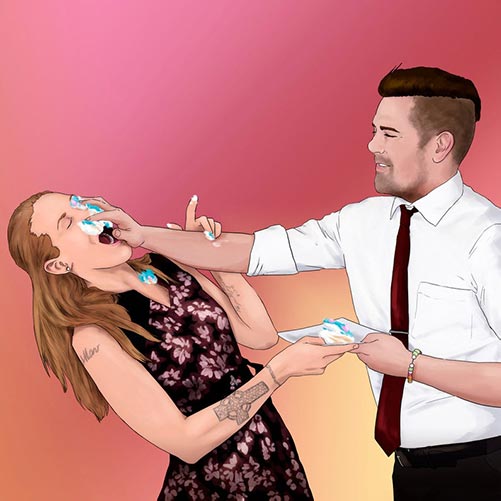 Photos are fine. But a custom work of art, made from a photo's inspiration, is something else entirely.
With a personalized hand drawn portrait from Make Me a Comic, you can commemorate a special occasion forever by turning it into a gift. Whether it was an awkward photo from high school days, a pic from your first date, or the anniversary of when the two of you became "official," Make Me a Comic will turn it into a beautiful portrait that will remind him of you every time he sees it.
Available in digital file form or as a canvas print.
Related: One Month Anniversary Gifts for Boyfriends
12. Thermal French Press
Pretty much everyone loves coffee in some form or fashion. So if you're looking to get your boyfriend a coffee-themed gift but would like something a little different than a bag of coffee beans, consider surprising him with a French press.
Different from a Keurig or a regular ol' 8-cup coffee pot, a French press is just what it sounds like – a coffee presser that squeezes out every drop of delicious caffeine right before your eyes.
The Coffee Gator French Press is thermal; offering double-walled stainless steel insulation. So he won't be burning your fingers working it nor drinking cold coffee anytime soon. It's also large-capacity, holding up to 34 ounces.
13. Swiped Right Photo Frame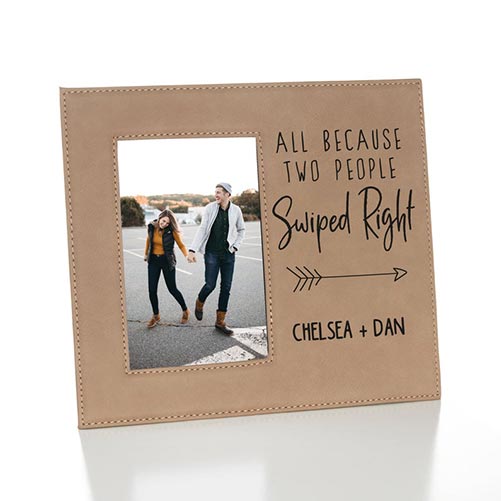 You know the cute saying that everyone loves, "All because two people fell in love." You've probably heard it a million times. You're probably also aware of the fact that many people meet and fall in love these days through dating apps – especially if you are one of those people!
So if you both "swiped right" and you're both super happy about that (obvi), why not commemorate that moment in time for all to see? This adorable picture frame is handmade of vegan leather and measures 9.5″ x 8″. Holds one 4×6 photo.
Available in beige (above) or in gray.
14. Personalized Glassware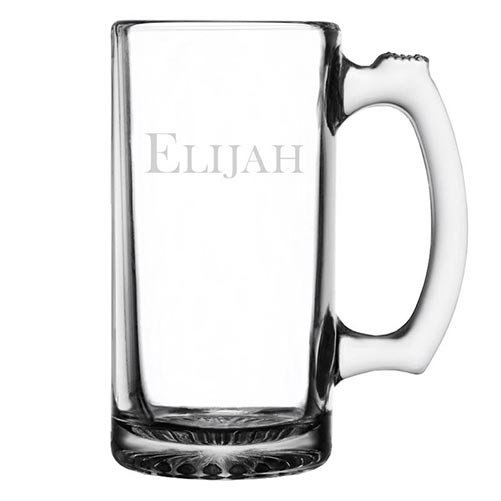 Everyone deserves some classy glassware in their kitchen or home bar, whether for for special occasions or just because. Extra points if it's personalized! Seriously, how gorgeous is this custom-engraved beer mug??
When you choose to gift your guy glassware from Northwest Gifts, you're choosing a high-quality option that you'll struggle to find elsewhere. Our glasses are Libby brand glasses, some of the nicest available on the market today.
This beer mug is engraved to order right here in the USA, and personalization is included in your order. So add his name, your name, or both of your names if you'd like. Holds up to 12 ounces.
15. Custom Bobblehead Boyfriend Gift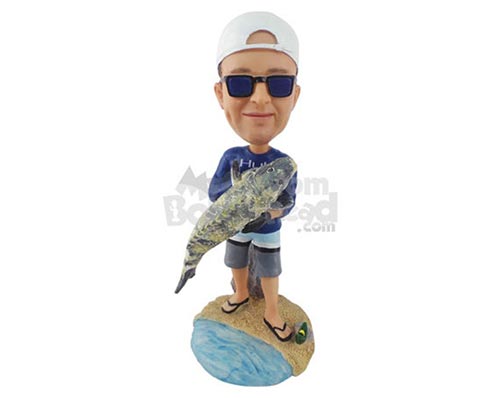 This one's for the fisherman in your life who also happens to be your boyfriend. 'Cause even though he's already caught his greatest catch ever (you, duh), you can still find him on any sunny day out at his fave spot in the entire world – on the water.
Imagine the smile he gives you when he opens this gift and sees a familiar face staring up at him. Because this ain't any ordinary fisherman-themed bobblehead. It's a custom-made one fashioned to look just like him. Yes, you read that right!
Simply send the artists a photo of your boyfriend and they will use it to make an uncanny resemblance, in polyresin bobblehead form, of your fave fisherman. Nothing fishy about it!
16. DIY Chalkboard Wall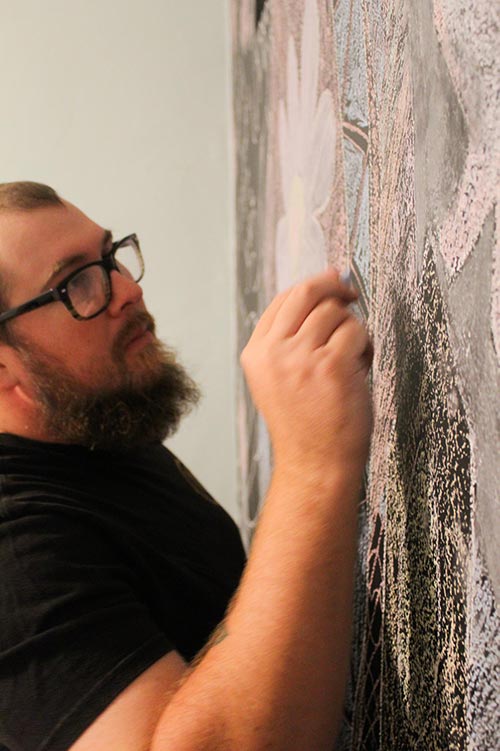 Chalkboard walls are super fun and also super popular right now. So needless to say, if he's on board with it, this would make an awesome gift idea for your boyfriend. He doesn't have to be an amazing chalkboard artist to enjoy a blackboard; here are some other fun ideas he can do with his wall:
Dinner board menu
Mural wall
To-do list
Bible verse wall
Love note wall for just the two of you
My husband and I recently did this in our home (that's our wall in the picture). One day it will serve as our kiddo's homeschool classroom, but in the meantime we are all having a little fun with it!
It goes without saying that this gift idea is one that you may not want to just surprise him with (at least let him know ahead of time what your plan is). Or better yet, make it an "experience gift" that the two of you can carry out together.
17. Outdoor Survival Medical Kit
Maybe your guy is an outdoorsman through and through. Maybe his idea of a perfect date is going camping or hiking in the woods with you by his side. If so, make his gift something that 1) he can really use while out in the wild, and 2) shows you care for his well being.
Should a medical emergency ever take place when he's on the trail, the Survivorware First Aid Kit for Outdoor Preparedness will supply him with all the basics he'll need to make it back to camp. Included in the kit are bandages and wound closures, safety pins, eye pads, tweezers, glow sticks, SOS mirror, flashlight, wire saw and more.
18. Personalized Whiskey Distillery Barrel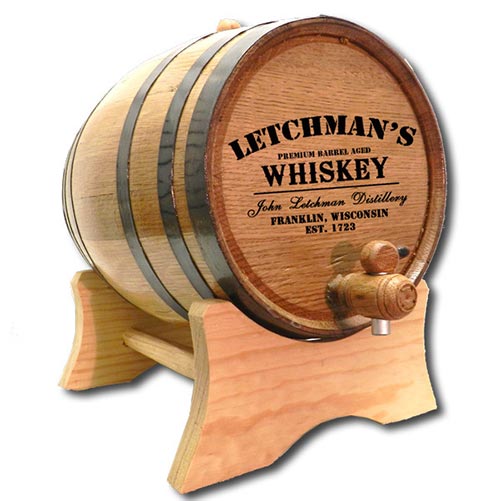 Here's another gift for boyfriend idea that he'll especially love if he has his own man cave or home bar.
Northwest Gifts' Whiskey Distillery Barrel is a gorgeous, old-timey barrel that he can use to make his own favorite spirit. Complete with metal hoops and real spigot and bung, he can also just use it as a super cool piece of decor in his fave room.
This barrel comes personalized with his name/the name of his "distillery", as well as his city, state and "Est." date. Choose from several size options as well as fun add-ons.
This barrel is made of solid oak wood right here in the USA.
19. Charcoal Smoker
This ain't his daddy's backyard grill.
The Cuisinart charcoal smoker takes grilling and smoking meats up to the next level altogether. Two-tier stainless steel racks allow for enough space to cook not only his favorite meat cuts but also veggies. He can use it as a grill if he wanted to, or as a smoker for fish, whole birds, and pretty much anything else he wants.
Features include two vents, inner porcelain-enameled water bowl, and optimum control over heat and smoke. Stands 45 inches tall.
Oh, and it's also portable, so he can take it to the part or wherever for a romantic date with you 😉
20. Cute Custom Boyfriend Spoon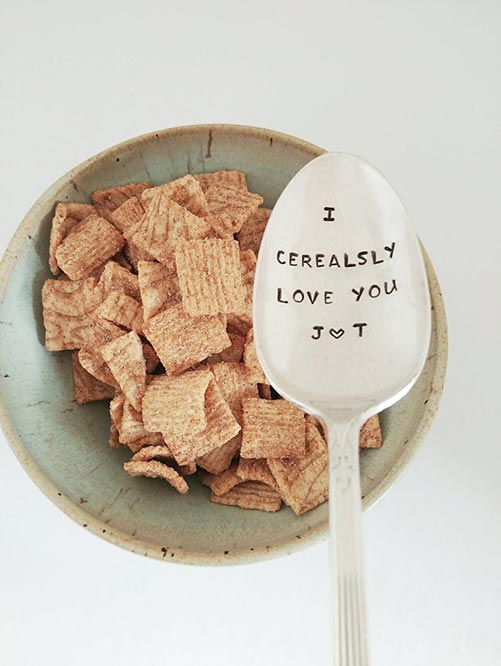 So maybe your boyfriend's not the outdoorsy type, nor the type to go out and smoke some ribs with the guys. He's more of the sentimental type, and you wouldn't want him any other way.
If so, a cute yet simple sentimental gift may just what the occasion calls for, whether it's his birthday, Valentine's Day, or the anniversary of the day you met.
We think this cute spoon fits the bill, don't you? It's for the cereal lover but also can be used for ice cream, soup, or any other spoon-worthy comfort food. Best of all, the boutique will hand-stamp both of your initials right into the ladle…ensuring he'll think of you whenever he uses it.
Choose between several different spoon sizes.
21. Couple's Travel Map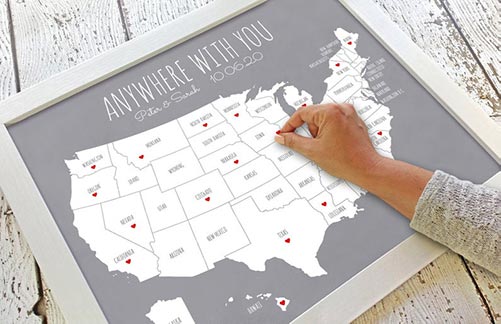 Last but not least on our list of gifts for boyfriends is this personalized couple's travel map. It's just too cute to pass up, amiright??
It comes with both of your names (and that one date that's significant to you both), as well as the sweet banner "Anywhere With You." This map is made to order, printed on premium matte paper and includes 50 red, heart-shaped stickers for which to keep track of all your adventures together.
Choose between two different sizes: 11″ x 14″, or 16″ x 20″.
---
Still need some gift-gifting inspiration for your boo? Head on over to our master gifts list for guys (featuring 65+ best gifts for men, boyfriends included)!
Pin It