It's the holiday season! Which means that it's time to write some Christmas cards.
Funny Christmas cards. Because laughing is everyone's favorite.
So you're sending cards, giving gifts, and spreading cheer. So if you want to put in a brief – and hilarious – message to the recipient, you've come to the right place.
In this article we've put together 100 short, funny Christmas card messages, sayings, and quotes. Use them well!
Our website is supported by our users. We sometimes earn a commission when you click through the affiliate links on our website. Learn more here.
100 Funny Christmas Card Messages
We've arranged these Christmas card sayings into three sections:
Regular Christmas Cards: Funny Christmas card messages to go with your gift or in a card with cash/gift card
Online Gifts: Funny quotes to go in the "gift message" or "order comments" section of an online order
Family Christmas Card: Funny holiday sayings for your annual family Christmas card/photo
We've purposefully made this list mostly family-friendly. Yes, we have jokes about getting tipsy with adult beverages, "what the elf", and being on the naughty list. But that's about as, you know, naughty as we get.
For more typical season's greetings, read our guide to The Best Christmas Wishes to Write in Christmas Cards.
Here we go!
Funny Christmas Card Messages for Gifts & Cards
Here are some funny quotes to go with a Christmas card (like, with cash or a gift card inside) or to go with a gift you give in person.
Mostly, these are funny holiday quotes that can be used for just about any Christmas card situation. Enjoy!
---
This Christmas, go easy on the Pepsi. [examples]
(Home Alone reference)
It's hard to buy you something for Christmas when you got everything you ever wanted when you married me. [example]
No Brussels for me, thanks. [example]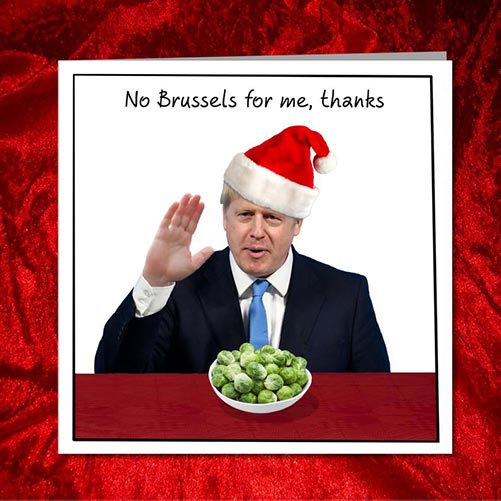 In a world full of Grinches, just be a Griswold. [example]
(National Lampoon reference)
Related: 10 Old Christmas Movies to Watch Every Year
Seriously, what the elf. [example]
If you can read this, I'm watching Christmas movies.
It's beginning to cost a lot like Christmas. [example]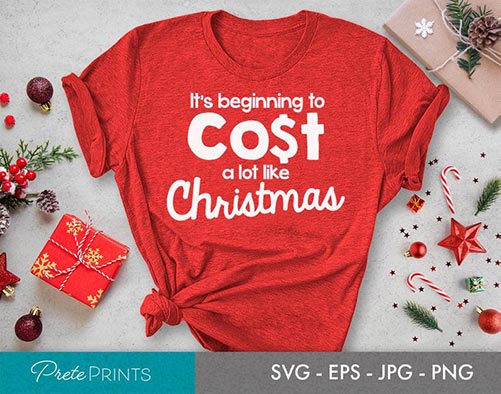 Put that cookie down now! [example]
I am only a morning person on December 25th. [example]
Life is short, eat the Christmas cookies. [example]
Stink Stank Stunk [example]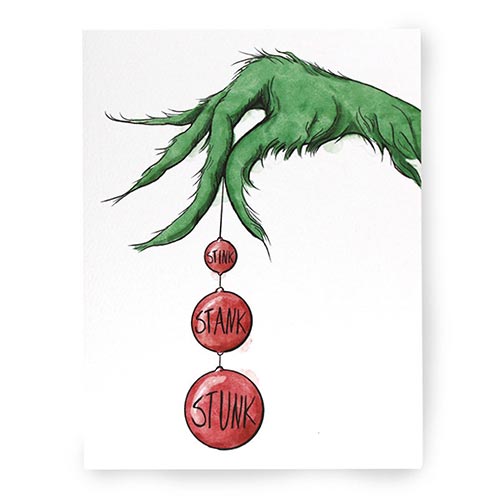 This Christmas, I am the gift. You're welcome.
Started From the Bottom and Now We're Deer! Merry Christmas. [example]
Merry drunk, I'm Christmas. [example]
Dear Santa, before I explain, how much do you know already? [example]
The nice list can't handle me. [example]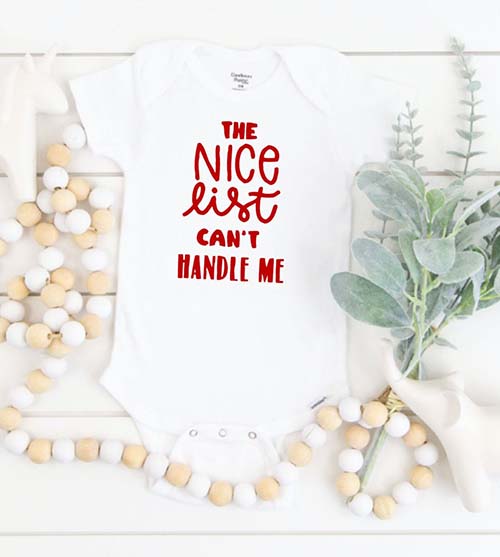 Dear Santa, I'm writing to let you know that I've been naughty – and it was worth it!
When you stop believing in Santa is when you start getting underwear!
You have such a pretty face, you should be on a Christmas card! – Elf [example]
(Elf reference)
Get your "It's just what I wanted" face on! [example]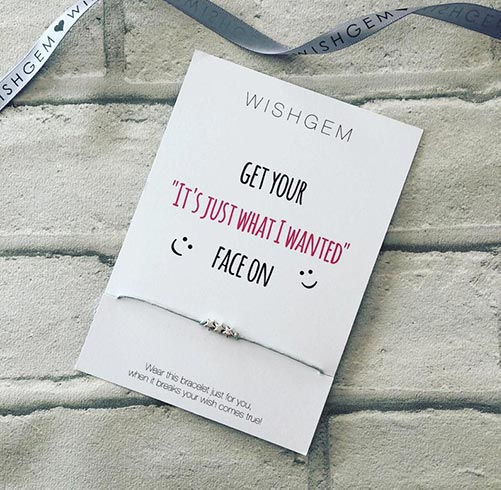 You're the reason Santa even has a naughty list!
Well, I guess I could use a little… social interaction.
(Grinch reference)
In a world full of grinches, be a Cindy Lou Who!
That moment when you realize you grew up to be the Grinch.
Santa, why you be judgin'?
I'm dreaming of a wine Christmas.
Santa told me you've been very good this year…I told him it was just lack of opportunity. Merry Christmas!
Time to get in the Christmas spirit…gin, vodka, whiskey.
When all you want to do is stay in and watch Christmas movies…but you have to go to work!
Funny Christmas Card Sayings for Online Gift Message
When you order your gift online and have it shipped directly to the recipient, there's usually a way to include a note.
This might be in a "message to recipient" or "gift message" section, or perhaps it's simply an "order comments" box. Some vendors provide the option for gift wrap and even full cards, but most of the time there's some sort of place for a note.
Related:
How can you take advantage of comments box or gift note section? We think you should use a spot of humor to go along with your gift.
The options are as broad as your imagination, but to get you started, here are some of our favorite funny quotes for Christmas gift messages.
---
I really hope you like this gift that you specifically told me to buy for you. [example]
Good tidings & other holiday clichés.
I'd tell you what I want for Christmas but I would end up on the naughty list. [example]
Let it snow…somewhere else. [example]
Dear Santa, I can explain. [example]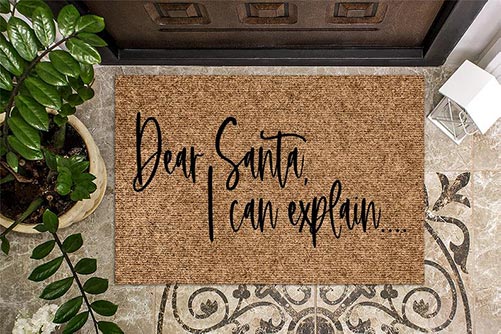 Girl, you are sleighing.
It's a Christmas movie and hot chocolate kind of day. [example]
Gettin' Blitzened [example]
Be naughty…be get presents anyway.
I see naughty people. [example]
Drink up, Grinches! [example]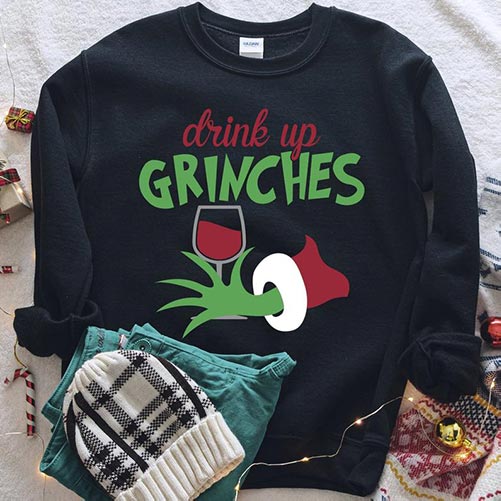 Sleigh all day, then Cabernet.
Let's get elfed up! [example]
It's the most wonderful time for a beer. [example]
Will wrap for wine. [example]
Don't make me text Santa!
Lucky for you, Santa is my bestie.
My favorite color is Christmas lights. [example]
Santa. Oh my god, I know him. [example]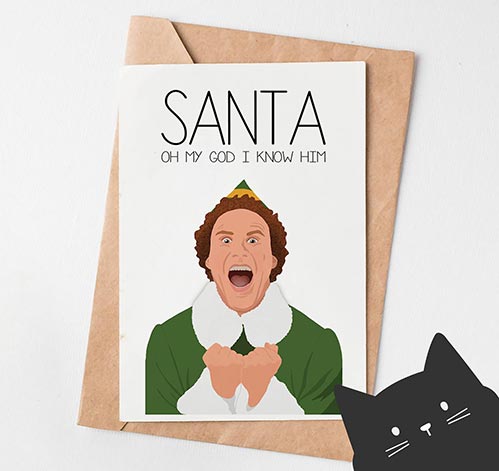 Jingle bells, jingle yay, jingle good for you. [example]
Santa saw your Instagram, you are getting a Bible and clothes for Christmas. [example]
Dear Santa, is it too late to be good? [example]
Dear Santa, define naughty. [example]
Dear Santa, define good. [example]
This is as jolly as I get. [example]
It's the most wonderful wine of the year.
Be naughty, save Santa the trip. [example]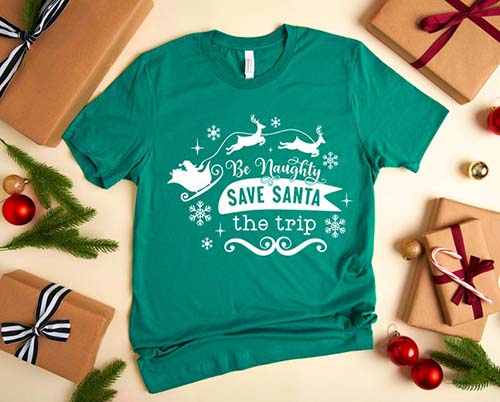 Why is Christmas just like a day in the office? You do all the work and the fat guy in the suit gets all the credit.
Merry Christmas to my Significant Otter. [example]
I'm dreaming of a white Christmas. But if it runs out, I'll drink the red. [example]
Happy holidays from someone using environmental friendliness as an excuse for being too cheap and lazy to send a real card.
The Grinch is my spirit animal. [example]
I just stole Santa's naughty list! Ironically, it's almost identical to my friends' list.
Don't get your tinsel in a tangle!
Murray Christmas. [example]
Dashin' through Merlot.
Christmas calories don't count.
Read: Here's What to Put on Your Christmas List
Funny Christmas Card Ideas for Family Photo/Card
There's a bajillion examples of funny family Christmas cards out there, especially with how the photos are staged (and/or Photoshopped).
Whether you're doing a traditional ("normal") family photo, something awkward, or something creatively original, here are some hilarious quotes to go with your annual holiday photo.
---
Future goals: Send one of these cards on time. But just in case: Merry Christmas, Happy Birthday, Congratulations! [example]
May all your gifts be expensive and your nog be extra hard. [example]
Happy holidays from the jolliest bunch of elves this side of the nuthouse. [example]
Proud members of the naughty list! [example]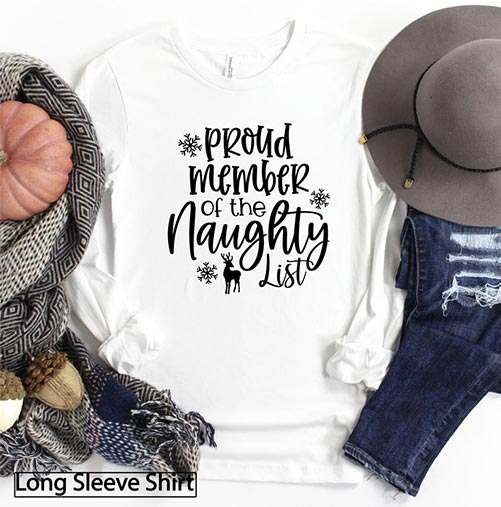 Feast mode! [example]
Dear Santa, it was the cat. [example]
Holidazed and confused.
But first, let me take an elfie. [example]
Staycation mode. [example]
Pour us some holiday cheer!
Silent night…just kidding, see you at 2AM! [example]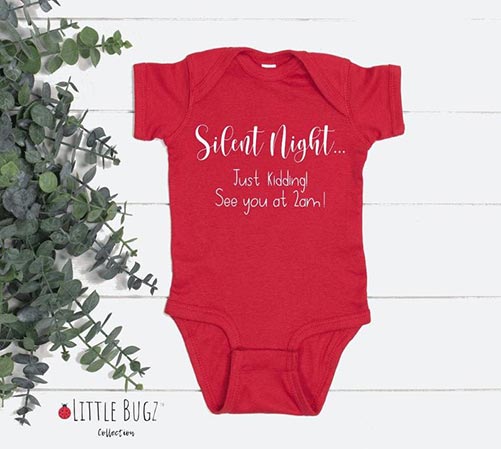 Too cute for the naughty list. [example]
Deck the halls, not your family! [example]
The Santa squad. [example]
Merry Grinchmas! [example]
Nice until proven naughty! [example]
Cookie bakin' crew!
Dear Santa, when you get here, could you please throw a quick load in the washer, vacuum the carpets and wash the cookie plate? Thanks.
Season's greetings.
…with pictures of seasonings like this: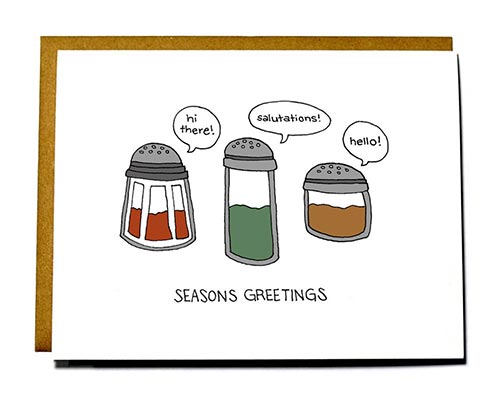 Dear Santa, they are the naughty ones! [example]
Here's to hoping the reindeer eat the naughty list!
On the naughty list and I regret nothing. [example]
Permanently on the naughty list. [example]
May your family be functional and your batteries be included.
Naughty is the new nice.
Ho, ho, ho, pour that Merlot!
Sending Christmas cards is a good way to let your friends and family know that you think they're worth the price of a stamp. Melanie White
Don't expect much for Christmas; Santa's sleigh was repossessed, North Pole is in foreclosure, and the elves have been laid off!
Watch me whip, watch me sleigh sleigh. [example]
Merry Stressmus. [example]
Dasher, Dancer, Prancer, Vixen, Whiskey, Vodka, Tequila, Blitzen. [example]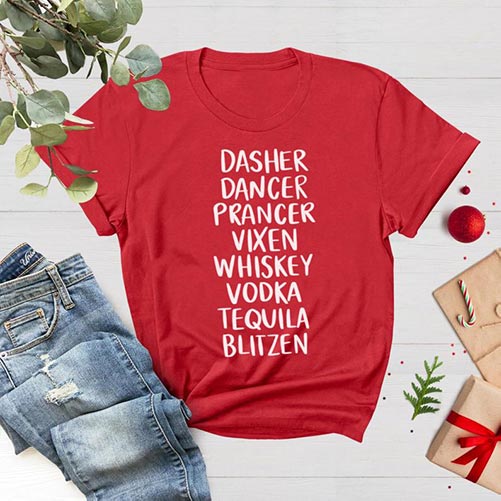 Santa Claus has the right idea. Visit people once a year.
-Victor Borge
Let's get lit! [example]
Naughty or nice? Decisions, decisions…
Christmas is the season when you buy this year's gift with next year's money.
Related: 100 Personalized Christmas Cards
More Ideas & Quotes for Funny Christmas Cards
Visual inspiration!
All I want for Christmas is Ewe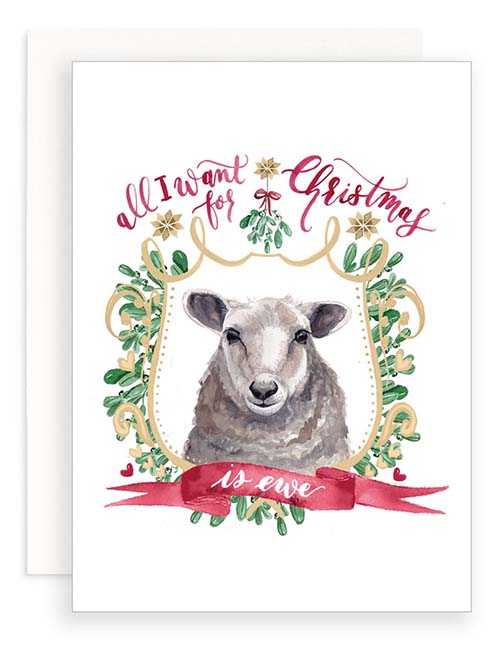 All I want for Christmas is ewe.
Texas Christmas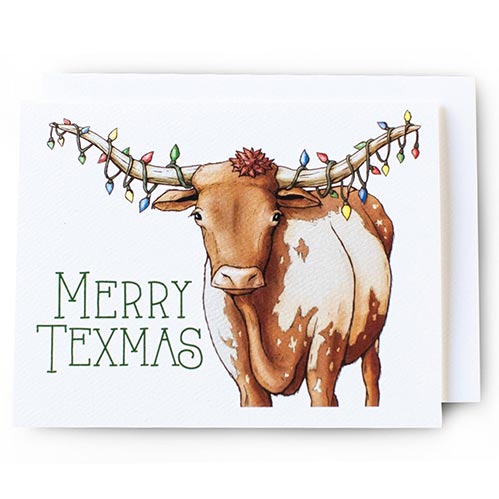 Merry Texmas.
Whatever-mas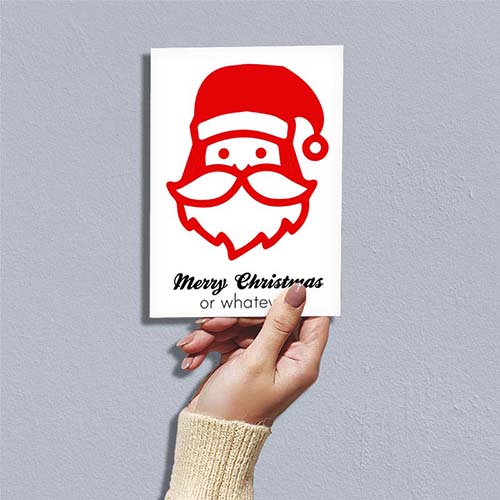 Merry Christmas. Or whatever.
You otter treat each other real good this holiday season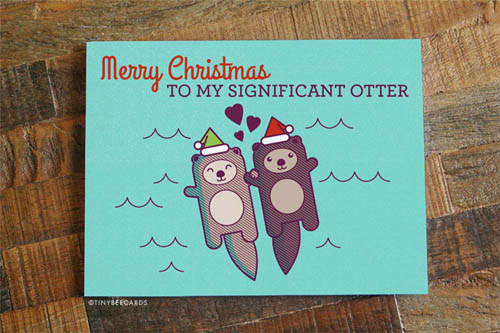 Merry Christmas to my significant otter.
Christmas puns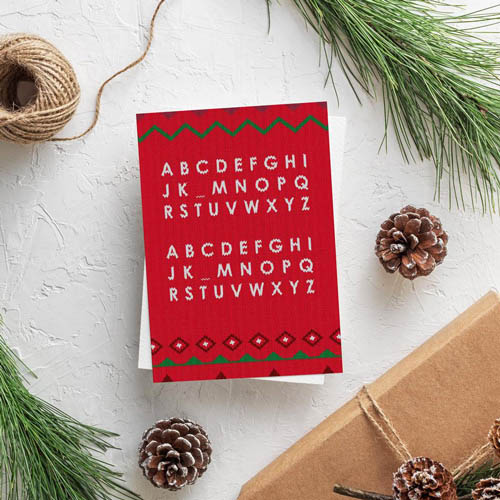 A B C D E F G H I J K _ M N O P Q R S T U V W X Y Z.
Get it?
Mistletoad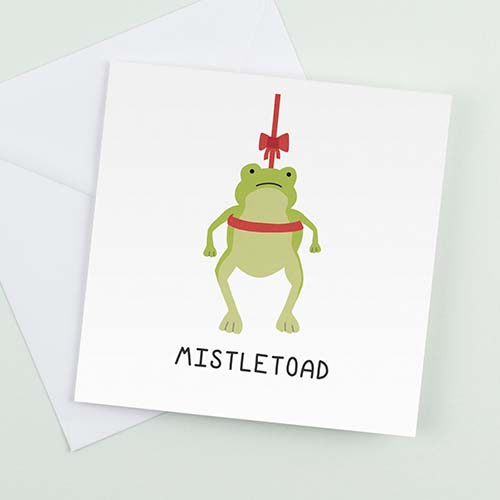 No comment.
Rockin' Christmas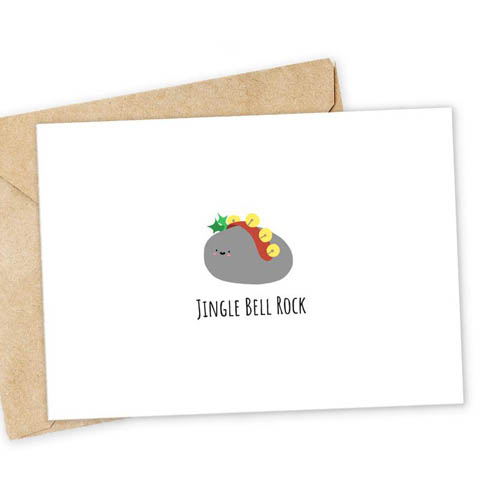 Jingle bell rock.
At least golfers will appreciate it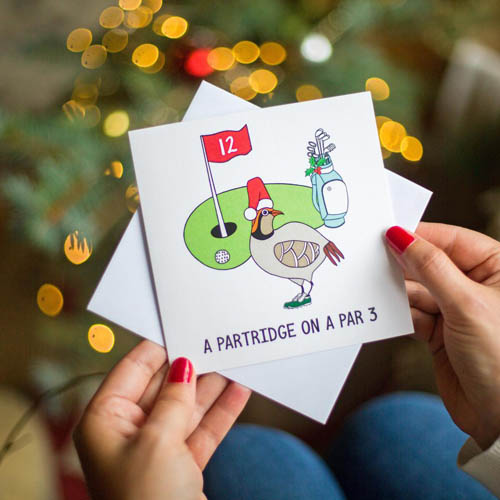 A partridge on a par 3.
Bright & Yeti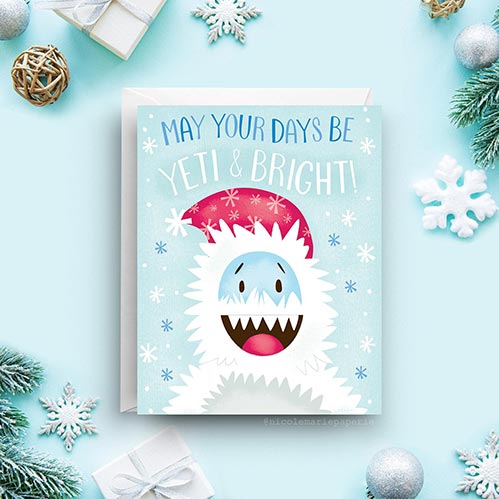 May Your Days be Yeti and Bright.
Obligatory Christmas card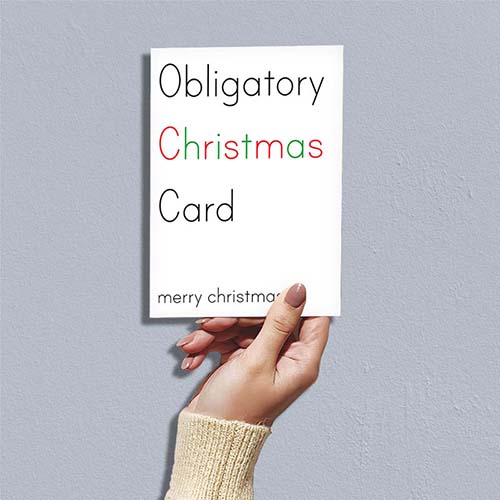 We're just checking off the list here, people.
Book lover's Christmas card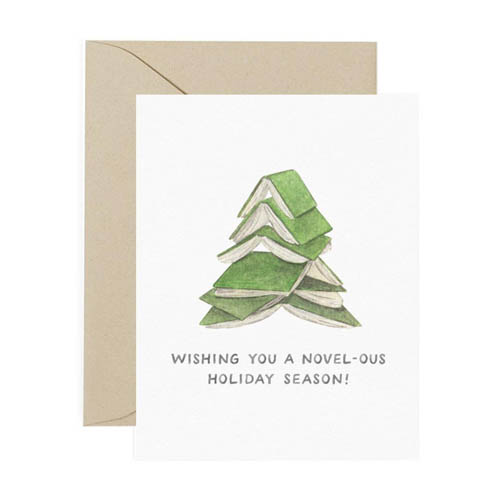 Wishing you a novel-ous holiday season!
Related: If you're into reading, you'll love to celebrate the Jolabokaflod tradition this Christmas
This is our Netflix and chill holiday card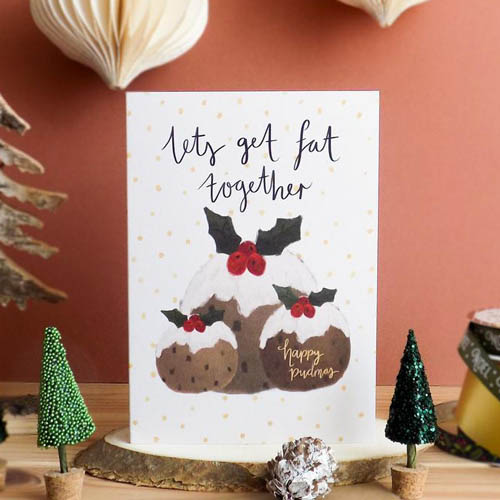 Don't pretend you don't do this. Merry Pudmas, indeed.
The red-nosed… cow?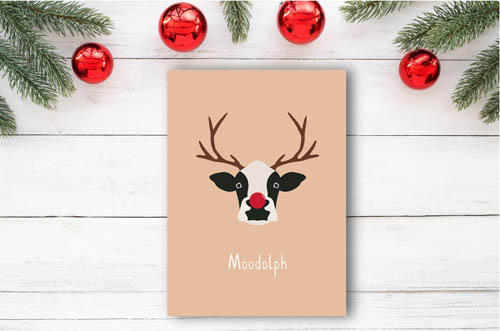 Moodolph. Not sure why that's funny but it's hilarious.
New traditions: 20 Elf on the Shelf Alternatives for Your Family
Elton John holiday card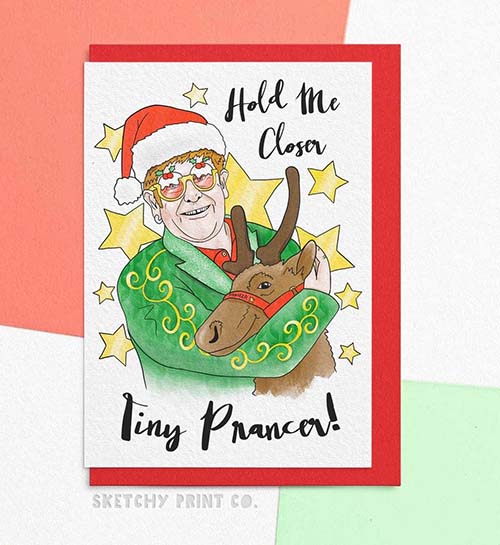 Hold me closer, tiny Prancer.
Fra-Gee-Lay…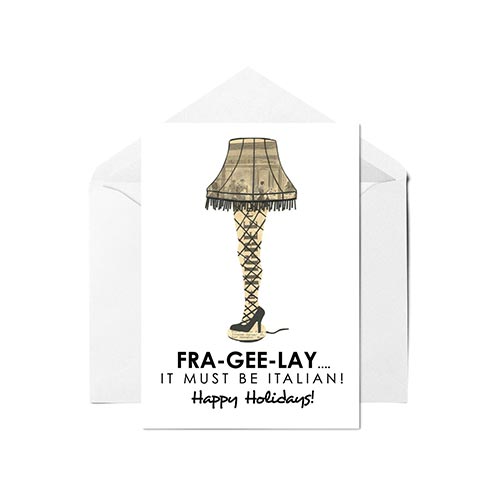 Fra-Gee-Lay… It Must be Italian! Happy Holidays!
'Tis the season…ing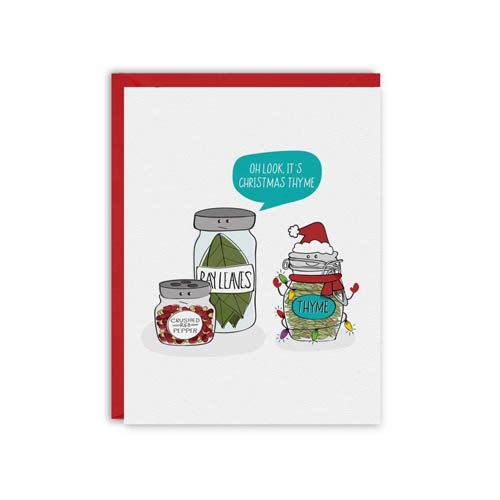 Oh, look, it's Christmas thyme!
A holiday card for dog lovers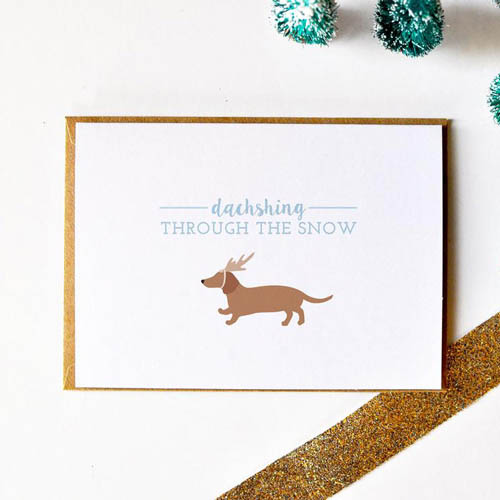 Dachshing through the snow. Because, you know, dachshunds.
More inspiration can be found by riffing on pop culture, inside jokes, and by adding a holiday flair to anything you and the recipient might find funny.
Here are a few ideas: