What's a better excuse for a party than a retirement? We can't think of anything!
And what are some great retirement gifts for the well-deserved guest of honor?
Well, that can leave anyone stumped for ideas.
You don't want anything too boring or generic, but you also don't want to get something that's too weirdly unique. It can't be something that they already have, and you certainly want to avoid the cheap imported junk (while still keeping within a reasonable gift budget).
Sounds impossible, right?
No worries. We've done the footwork for you. All you need to do is scroll and click, and you'll have the perfect retirement gift in no time!
10 Best Retirement Gifts
Our website is supported by our users. We sometimes earn a commission when you click through the affiliate links on our website. See our privacy policy & disclosures for more information.
We'll start out with the ten all-around best retirement gift ideas. Further down we'll feature ideas for women, men, teachers, dentists, military service members, and much more.
1. Personalized Retirement Bottle Opener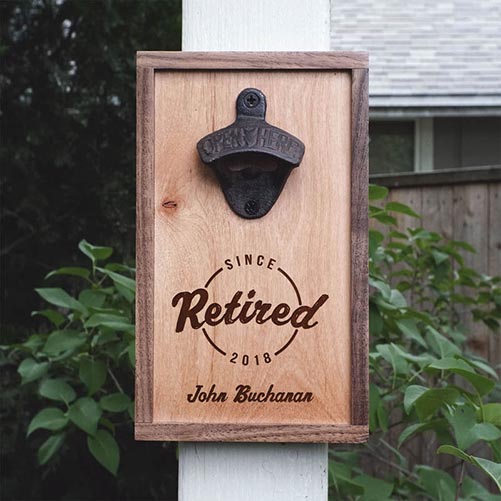 How many times have you lost your tiny bottle opener in the bottomless junk drawer of doom? No more searching while your frosty beverage gets warm (ick).
Give the retiree this amazing personalized handcrafted bottle opener!
This gift is made to order in Oregon and custom engraved with their name and date of retirement. It will look stunning in their dining room, front porch, or man cave.
And they won't have to resign themselves to a life of screw-top caps ever again.
2. Places to Go Retirement Book
Now that they actually have some time on their hands (a novel idea), inspire them with this amazing book filled 5000 ideas (nope, that is NOT a typo. Really! Five thousand!).
All 50 states are covered so they'll never be at a loss as to where to go, what to see, what to eat, and where to lay their heads.
Whether it's a go-to destination for an afternoon that barely crosses their border, or a full American road trip summer, this is sure to be a hit and will be used for years to come.
3. Plant a Tree in Their Honor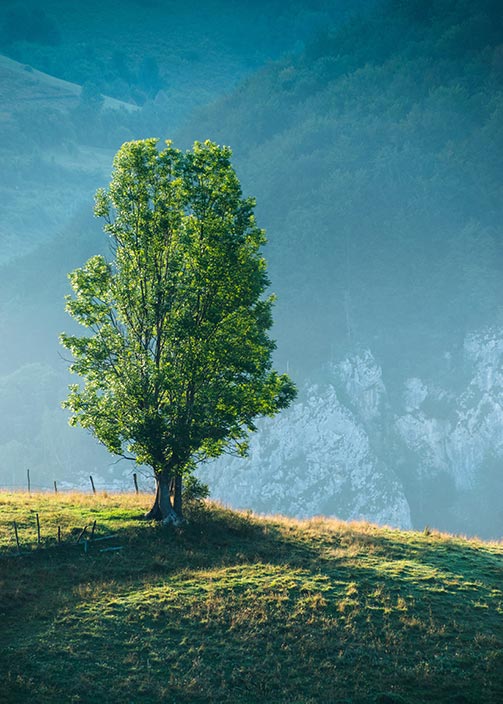 What's more meaningful than a tree planted in someone's honor? Not much, quite frankly!
With this retirement gift, the retiree has a tree planted in their name in a much-needed area of our national forests. They get a lovely certificate, GPS coordinates, and photos of where the tree (or grove of trees, you can choose either) has been planted.
For the gift recipient that already seems to have everything, or is just particularly hard to shop for, or loves this beautiful earth like no other, this is a sweet gift that really gives back.
4. On To the Next Chapter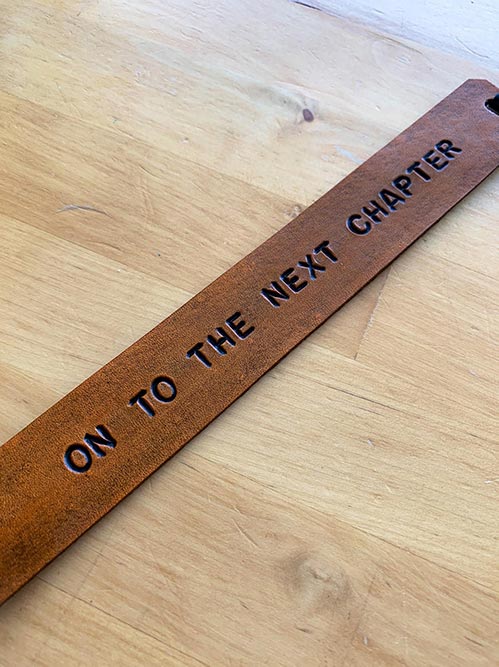 For the book lover in your life, this clever and punny bookmark will make them smile.
No more dog-eared pages (gasp) with this leather place-holder. You could even pair it with a great read, or the 50 States book described up above!
More gifts for book lovers (and haters):
5. I Worked My Whole Life for This Retirement T-Shirt
Make them laugh and then make them comfy with this cozy and amusing tee. It's funny because it's true, right?!
They'll find themselves reaching for this shirt over and over again, and their fellow retirees will definitely be jealous.
Just don't let them pair it with Bermuda shorts, black knee high socks, a fanny pack, and sandals, okay?
Actually… you know what? Let them do whatever they like. They earned it!
6. "Congratulations On Your Retirement" Flower Holder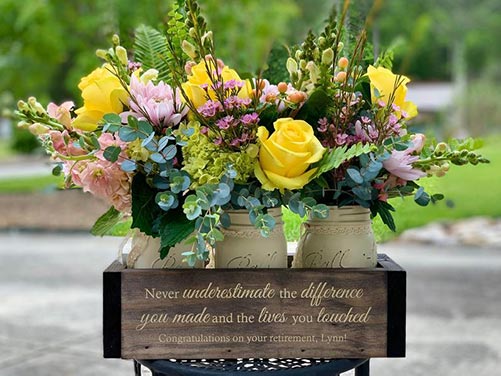 This sturdy but pretty flower box will bring them smiles for years to come. It has timeless appeal, a farmhouse chic look, and personalized words.
Pair it with some freshly cut flowers and you have a real winner for the retirement party!
7. The Best is Yet to Come Personalized Cutting Board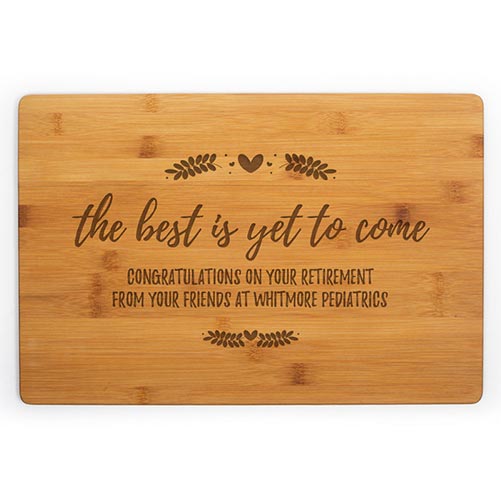 It's so true, isn't it? Adventure is out there, and they finally have some down-time to find it!
Maybe they'll finally have time to pursue cooking like they've always wanted to, or open that food truck on the beach they're always talking about.
Or maybe their dream doesn't have anything to do with food at all; in any case, everyone needs a cutting board at some point, so this is a retirement gift that will certainly be put to good use!
Either way, remind them that they have so much ahead of them with this bamboo cutting board, completely personalized by you. It's a sweet and practical (not to mention useful) gift that hits all the right notes.
Related: Happy Retirement Wishes & Quotes for Coworkers
8. Thyme Retirement Box
Nothing is yummier than some freshly cut herbs, whether the smell or the look or the taste!
They'll appreciate the delightful thyme first, and keep the box for years after the blooms are gone (or eaten).
9. Personalized Bobblehead Retirement Gift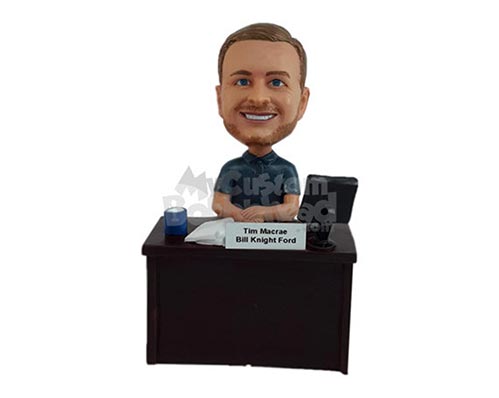 They'll love this personalized bobble head that looks just like them, even if they no longer have a working desk to display it on!
No matter: this adorable figurine will look hilarious on their bookshelf, nightstand, or windowsill, and it's sure to get a lot of smiles and chuckles from all who see it.
10. Commissioned Fine Art Portrait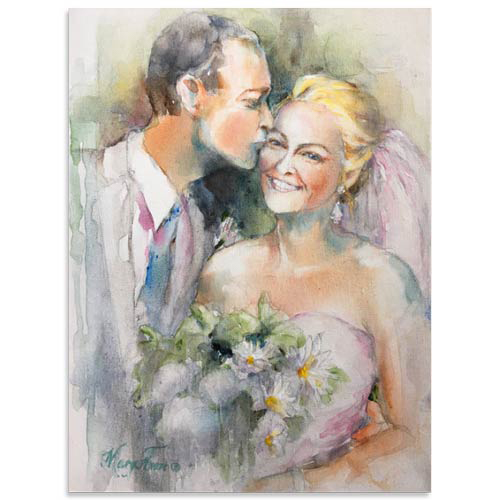 What an elegant gift for someone you really love! Take a much loved photograph and turn it into a stunning work of (canvas) art.
They'll be blown away by your thoughtfulness and treasure this for a long, long time.
10 Best Retirement Gifts for Women
1. Retirement Blanket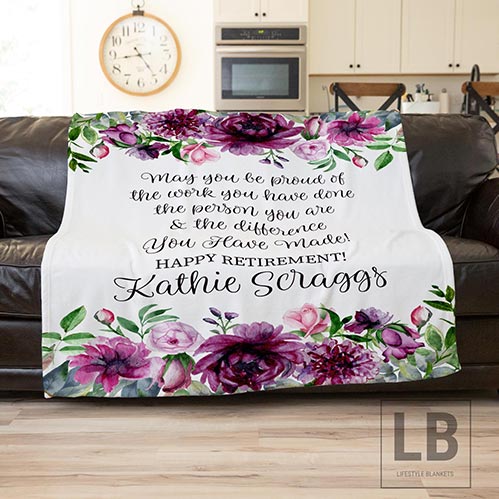 She finally has time to curl up on the couch and chill! Maybe even take naps!
Have her do so in comfort with this pretty and colorful blanket.
No cold toes here! She's going to love how you personalize it and will use it every chilly day.
2. No One Can Ever Fill Your Shoes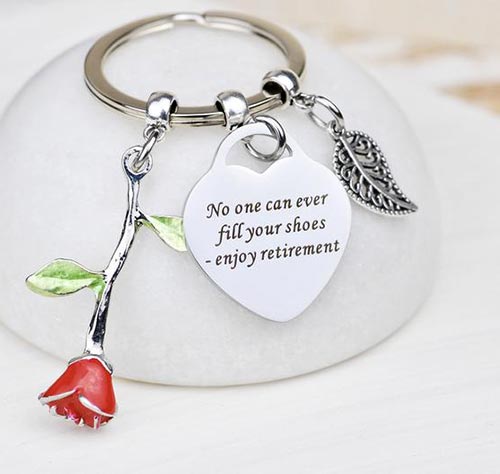 This sweet keychain will make them think of you and your thoughtfulness every time she starts her car.
It's dainty, yet striking, and it's filled with "true-isms;" after all, no one can ever fill her shoes!
3. Relaxing "Take Care" Package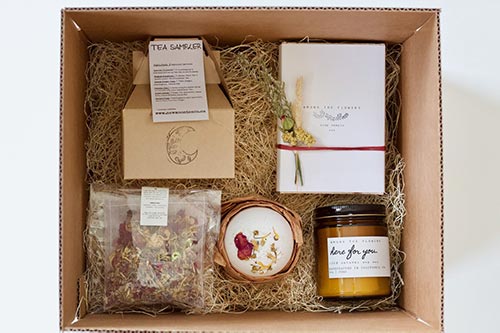 After years of working, she can finally relax with a care package that is filled with all the right stuff!
Whether it's a bath she craves, or a soothing aromatic candle, or maybe a cuppa tea, she'll find her perfect match for more than just one night of relaxation.
4. Under New Management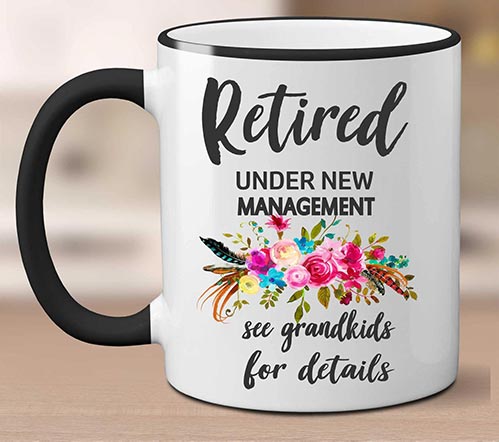 That's right: grandkids are the boss now! This charming and sentimental mug is sure to see a lot of use during the next few years.
5. Coloring Book
Here is one to hide from the grandkids! This hilarious curse word coloring book for retirement is sure to have everyone laughing (and coloring).
Laughter really is the best medicine!
6. "Happy Retirement" Necklace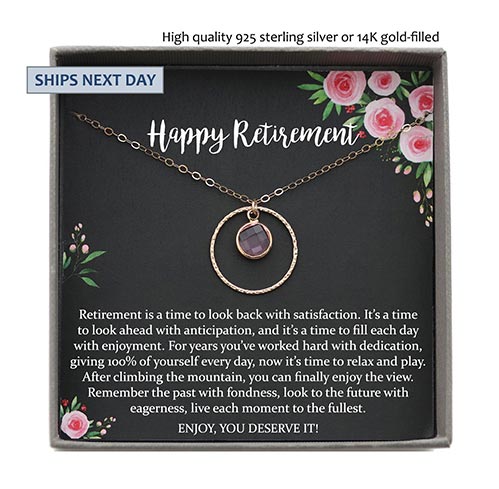 Especially great for the working gal who had to dress down for her job (like nurses, doctors, gym employees, etc.), this pretty necklace will make her feel like a million bucks.
It will match all of her outfits and is sure to be her go-to accessory.
7. Personalized Robe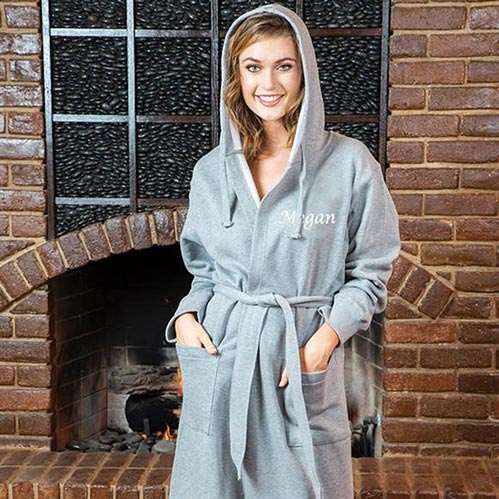 Like a giant hoodie, this cozy and personalized robe is a real winner.
With deep pockets to hold everything from her phone to her keys to a midday snack, this is definitely going to be a new favorite in her closet.
8. Grandkids Make Retirement Even Sweeter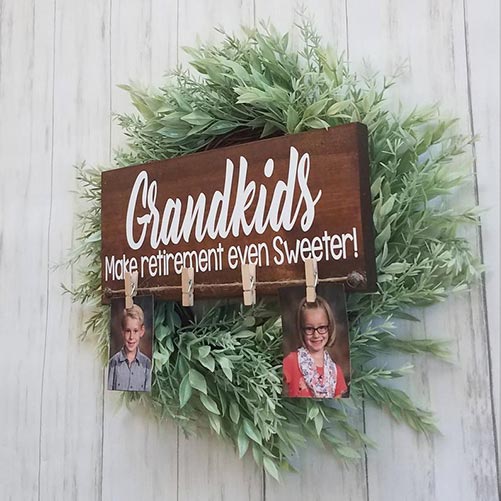 She can change out the photos on this adorable sign whenever she gets a new batch! (Um, we meant new batch of photos, not necessarily new grandkids.)
This will look so great in her living room and will match any and all of her décor.
9. Stick a Fork In Me I'm Done Retirement Gift Fork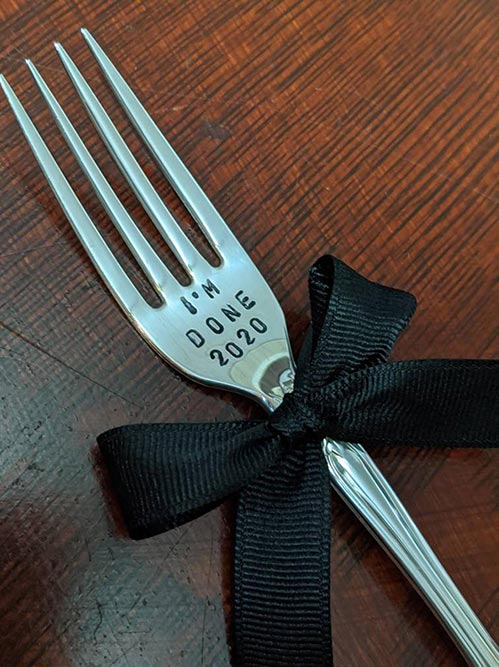 This adorable and funny fork is sure to have a place of honor at the retirement party!
Truer words have never been spoken than these, we're sure. It's clever and cute and we think she'll get a kick out of it.
10. Flower Subscription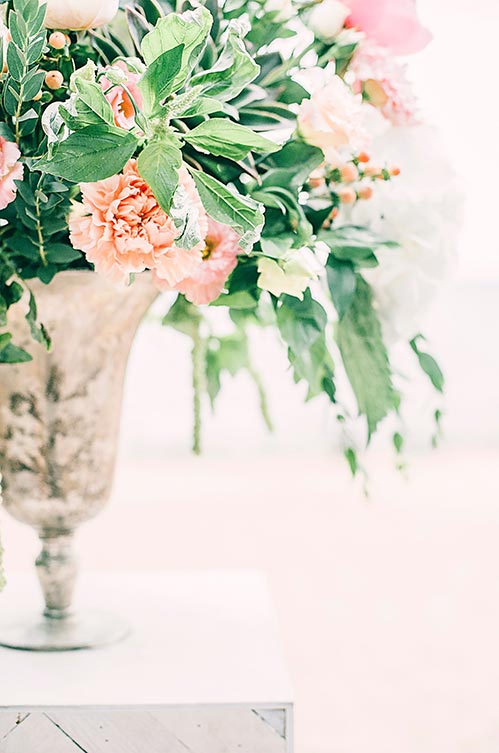 If freshly cut blooms are her thing (and who wouldn't love them?) she is sure to be pleased as punch over this amazing flower subscription!
She'll be able to have bright and cheery bouquets all year 'round, thanks to you!
10 Retirement Gifts for Men
1. Handcrafted Personalized "Gone Fishing" Retirement Plaque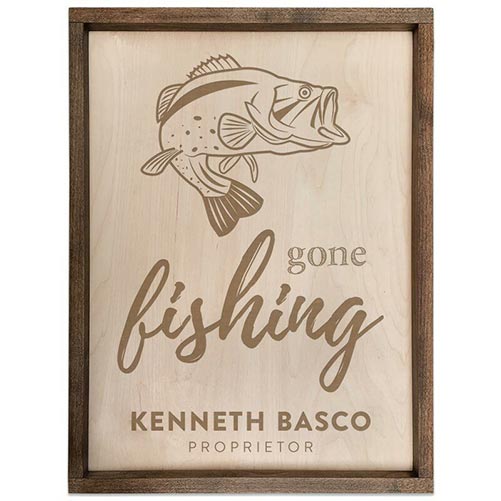 Fifty years in the making, he can now put up the sign he always wished wasn't false advertising!
This witty hand-crafted plaque is made even better by the customizing. It's going to be a hit with him, not only upon unwrapping, but for years to come!
Related: Fishing Retirement Gifts for the O-Fish-Ally Retired
2. Retired Personalized Tumbler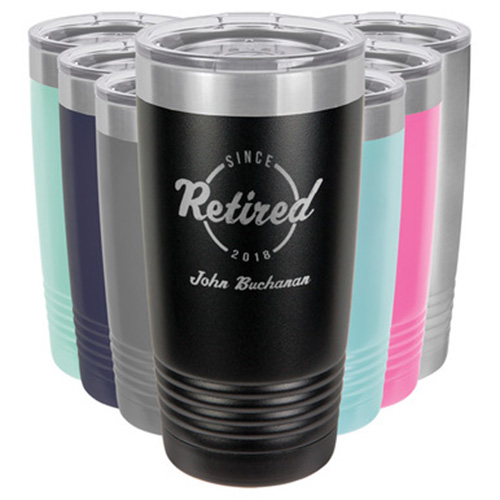 These vacuumed sealed tumblers come in multiple colors and are personalized so it will never be accidently taken by someone else.
Sure, he doesn't need to pack coffee into work every day anymore, but how about an icy beverage when he's out fishing or hiking, or some piping hot tea when he's bird watching?
3. Retirement Is In Full Swing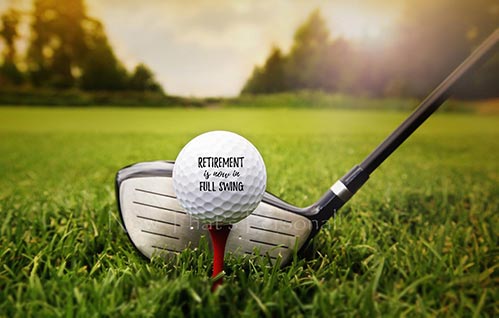 This set of three golf balls is sure to please the avid (or just beginning) golfer, with it's funny play on words. Retirement is in full swing, indeed.
His buddies are going to be jealous out on the green! Plus, golf always makes a great theme for a retirement gift for him.
Related: 21 Best Golf Gifts for the Golfer Who Has Everything
4. Career Highlighter Poster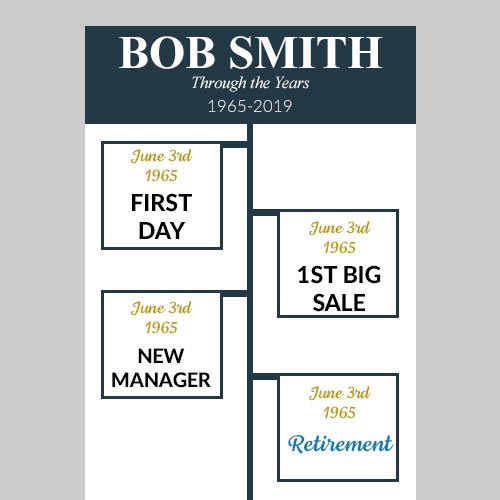 DIY Poster highlighting the important achievements he made during his career. He's going be blown away by this gift and will love picking out a prominent wall to display it on.
Just pick a few highlights from his work experience and career, and voila! This is a great centerpiece to display at the retirement party.
5. Retirement Location Plaque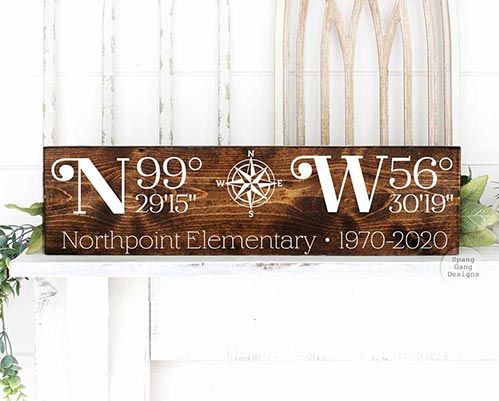 He just might geek out over this one! This stunning sign is personalized with exact dates and tells a story with just a few words.
Get ready to hear, "Where in the world did you find this?!" And then, you know, practice your aw-shucks face when they gush.
6. Send Him on a Memorable Vacation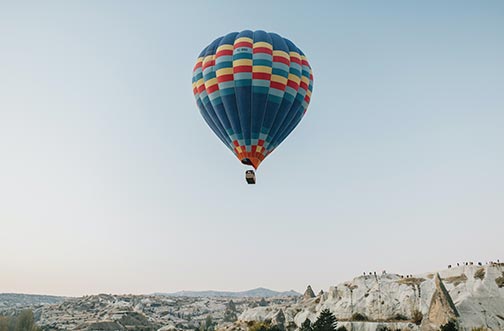 Tinggly provides a creative service by letting you give the gift of an experience. This could be hot air balloon rides in Lexington, water sports in St. Augustine, rock climbing in Boise, or whatever else he wants to do, wherever else he wants to do it.
Here's how it works. You buy the gift certificate from Tinggly. He gets a package (by email or delivered in the mail) with instructions on how to redeem it. That's it!
They have boatloads of experiences from dune buggies to wine tours in places all across the USA and all over the world. All he has to do is figure out how to get there.
So he can pick something within easy driving distance, find a cool local activity on his next vacation, or plan a special trip just to use your gift.
If you like the idea of "experience gifts," here are some more ways you can gift him an experience with memories that will last a lifetime! Those stories to tell his grandchildren and great-grandchildren are only an experience away and closer than he thinks.
7. Beer Subscription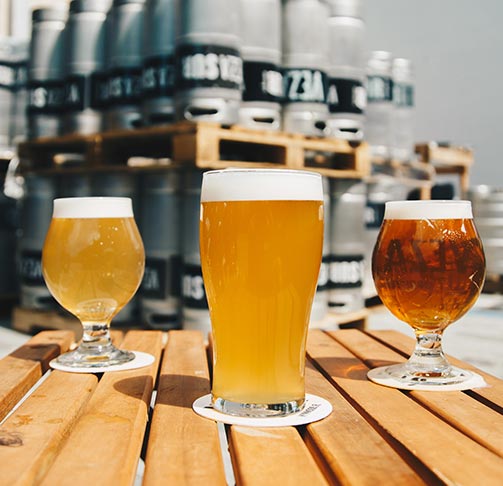 Sure, you could just bring a six-pack to his retirement party, but doesn't he deserve more? Like, a bunch of brewskies more? He'll love this subscription package, and if you're lucky, he'll share.
Interest? Check out our review!
8. Personalized Retirement Mug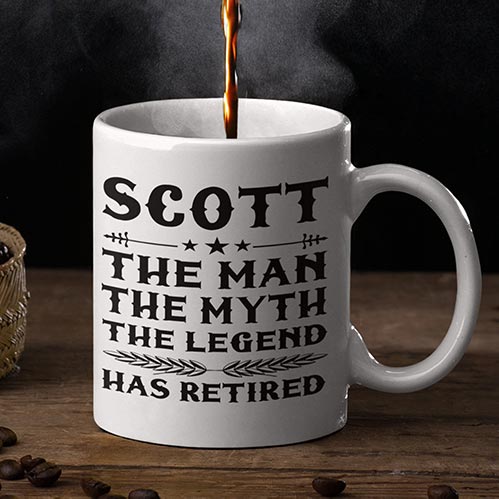 Time for him to start shuffling around in his bathrobe and slippers! What better way to complete the ensemble than with this great mug?
It definitely will make him laugh and get a spot of honor in the cupboard: right up front next to the "World's Best Grandpa" one.
9. Whiskey Oak Barrel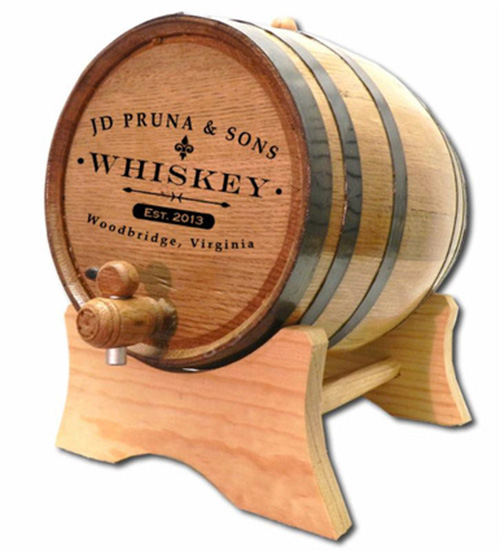 Not just a pretty face, this whiskey oak barrel may just start him on a new hobby! It's absolutely stunning to look at, even as just a work of art in the home, but practical too.
His wife will really love it too, since his other retirement hobby was merely following her around the house!
10. "I Am Retired… Bring Me the Remote" Socks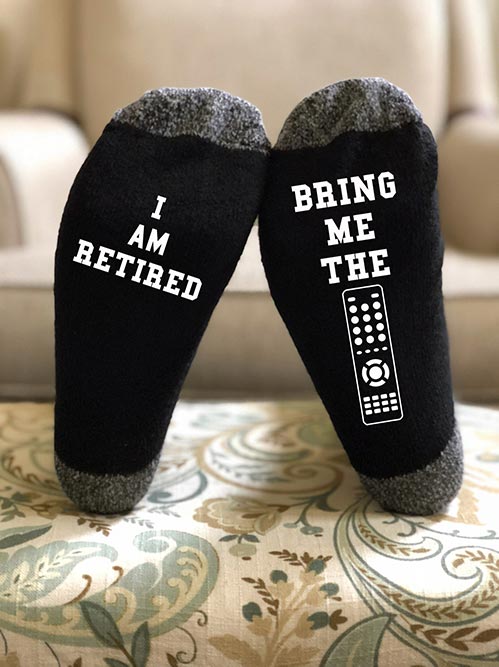 Encourage him to put his feet up, and while they're up, encase them in these great socks! They're not just funny, they're warm and soft too. A real win-win for the retiree!
10 Unique & Fun Gifts for Retirees
Here are some really creative and unique retirement gifts. If you want something even uniquer, funner, and creativer (yes, those are all real words), consider some of our gag gift ideas.
1. Weekly Schedule Mug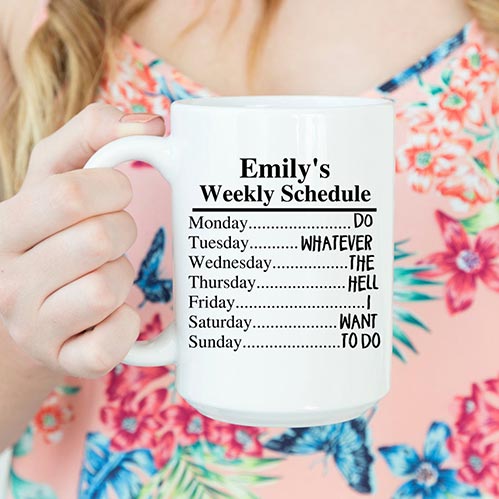 That's right! Don't sugar coat the truth with this clever and bold mug! They'll love having their own name on this funny cup.
2. "Old Age" Vintage Wood Bar Sign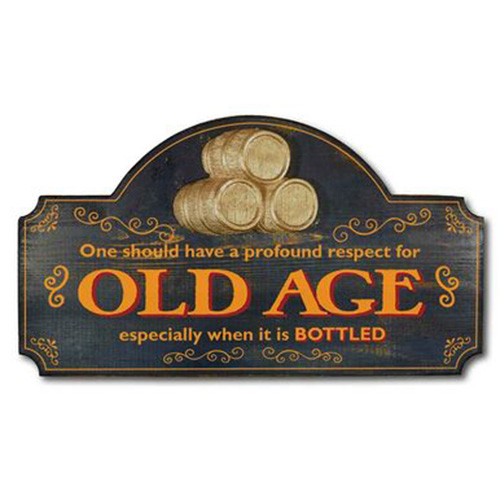 Who are you calling old?! They're simply well-aged, after all, and this plaque cements that truth.
It looks vintage but is actually brand new and ready for a long life, hanging above a wine bar or liquor cabinet.
3. Official Retirement Papers- Gag Gift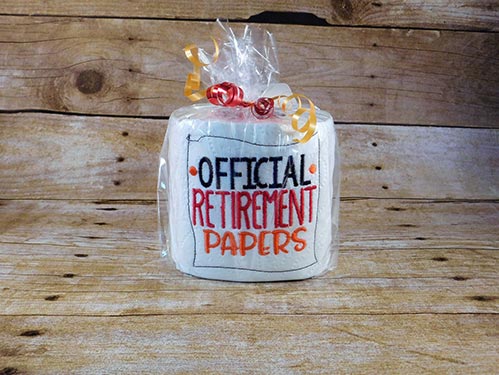 They finally don't have to rush the toilet time because they never have to go to work again! Make them laugh with this funny retirement gift of "official" papers.
4. I Can Wine All I Want… I'm Retired
That's right! They aren't answering to nobody, no how! So fill it to the brim with their favorite vino and watch them light up like a Christmas tree. If anyone has earned a bottomless glass, it's them!
5. Keep Them Young Bicycle
This cruiser bicycle is adorable and ever so useful! She's going to love leisurely biking around town on a sunny day, instead of being constantly stuck in that awful work commute each day.
We think she'll get a basket and some handlebar streamers in no time.
6. Nostalgic Candy from the Decade They Entered the Workforce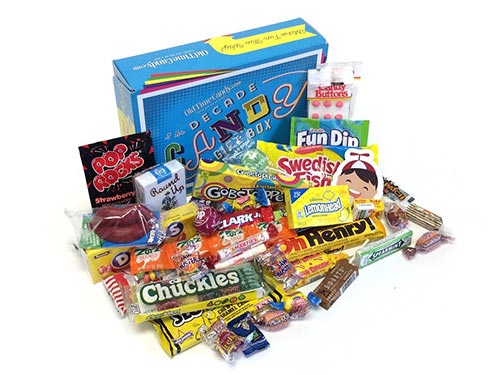 Give them a bit of nostalgia with candy from the year they started their career. They'll love remembering with their tastebuds and sharing them too.
7. Retirement Wine Bottle Labels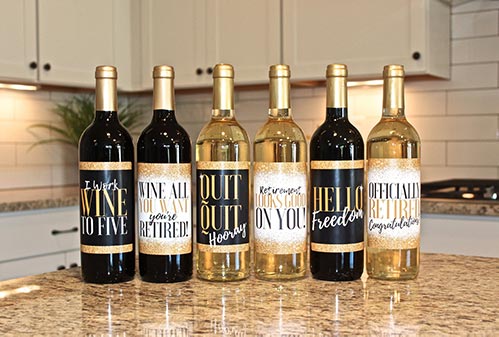 These labels are clever and cute and will make any bottle of wine just that much more special.
You know what wine goes good with? Parties! Send them away into retirement by hosting a going away party!
8. Retired, Ask Someone Else Funny Business Cards
Oh, you KNOW he is going to be passing these out all day long! And his friends will want some too. Too bad! These are just for him, the Retired King.
9. Congrats on Being a Quitter- Wine Bag
Make them laugh and then make them thirsty with this funny and useful wine bag. Simply add in their favorite bottle of wine and you have the perfect gift (that's already wrapped).
Wham bam thank you ma'am!
10. Teaching Old Dog's New Tricks
With all this new found time, boredom can come easily those fresh in retirement. Help them fill their time with a new hobby.
What's something they've been missing all these years, or have always wanted to try? Whether it's some art supplies, a ballet class, or a new pair of roller skates, the sky is the limit!
Best Gifts for…
Retired Teachers: #RetiredTeacherLife Tote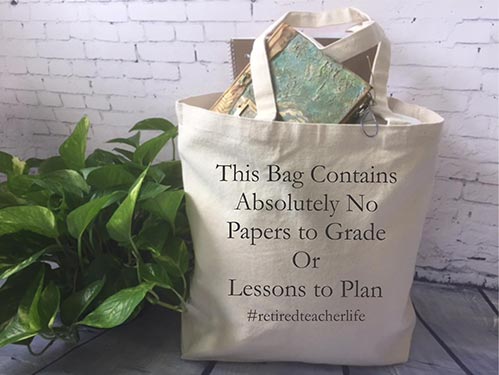 How relaxing must it be to be a (finally) retired teacher? They will love this tote and will want to use it for everything: from the farmer's market, to the library, to the grocery store.
Retired Police Officers: Personalized Retirement Sign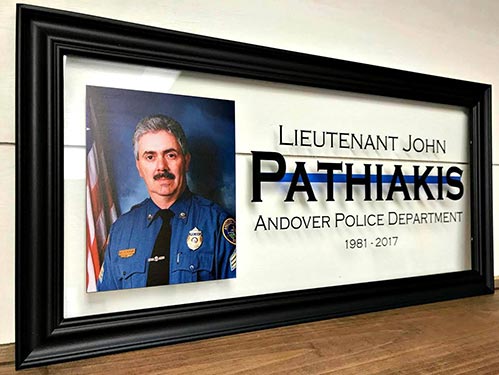 Commemorate their amazing achievement with the police force with this great looking sign. Totally customized with their names and dates served, this will be given the spot of honor in no time.
Retired Doctors: Vintage Physician Sign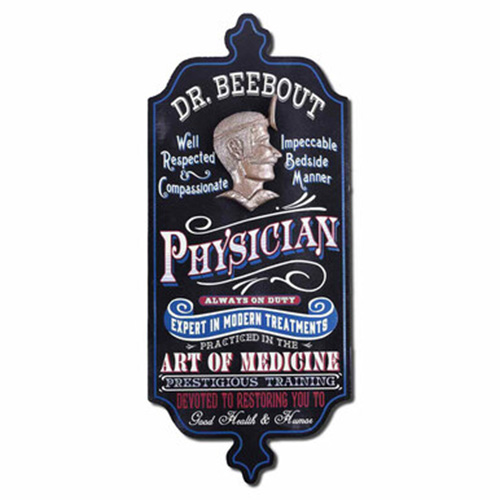 Perfect for the doctor who is retiring, this colorful and personalized plaque has a vintage look but is 100% modern.
It has enough colors to fit in with any décor and looks timeless with its witty words and charming shape.
Related: The 13 Best Retirement Gifts for Doctors
Retired Nurses: Vintage Nurse Practitioner Sign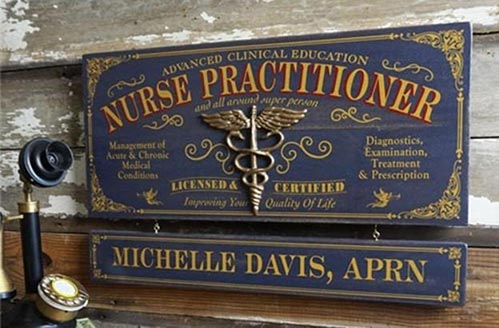 This "vintage" nurse practitioner sign will be the bell of the ball at her retirement bash. It's lovely colors and well-worn look will cheer up her wall, and the personalization makes it extra special.
Retired Lawyers: Engraved Lawyer Bird Feeder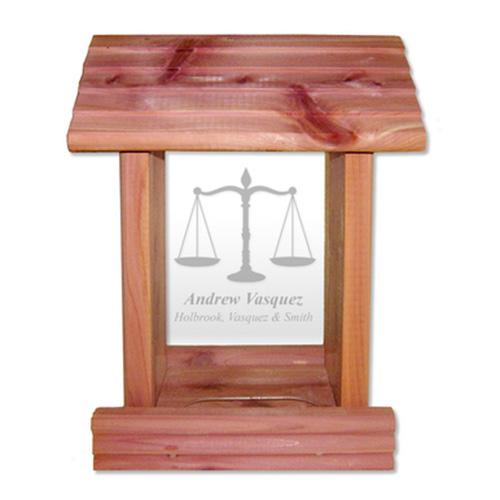 He or she finally has time to put down the law book and admire the birds! They'll love this customizable bird feeder. It's going to look great hanging from their back porch or tree.
Related: 21 Gift Ideas for Lawyers, Attorneys, & Law Students
Retired Dentists: The Dental Times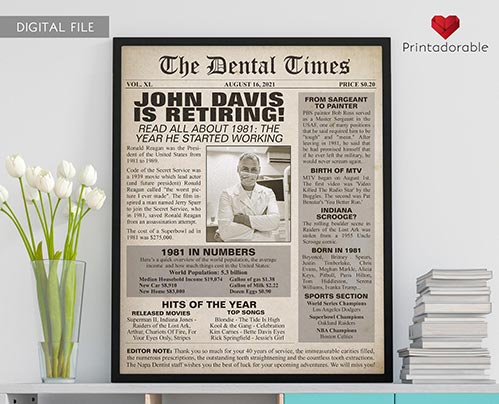 Personalized with your dentist's feats of accomplishments, they are going to be gobsmacked with this amazing poster. Read all about it!
Also consider: Classy Retirement Gifts for Dentists
Retired Military Service Member: Personalized American Flag Sign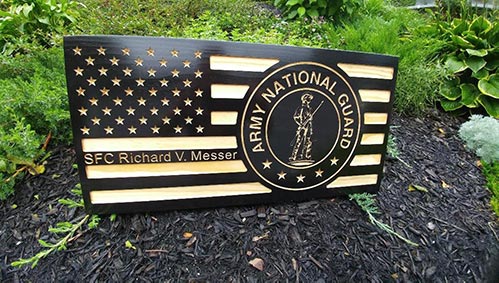 This shop creates beautiful personalized signs for each of the 5 branches of the military. Simply choose which one, and supply them with your retiree's information.
The result is a stunning work of art that will last a lifetime.
Retired Co-Workers: Signed Coworker Retirement Gift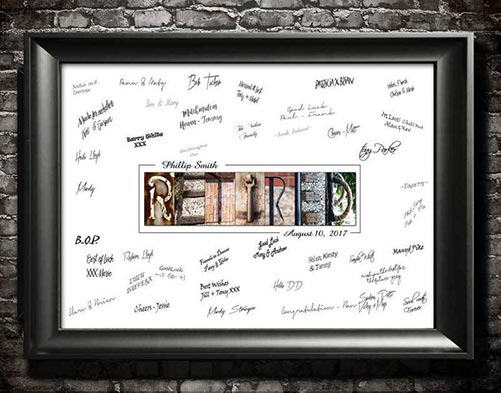 This is can also be a DIY gift to make it more personal. They may get a little misty-eyed seeing the handwriting of each beloved coworker, but we think that's a perk!
Related: 11 Retirement Gifts for Co-Workers
Retired Fishing Enthusiast: O'Fish'Ally Retired Fishing Lure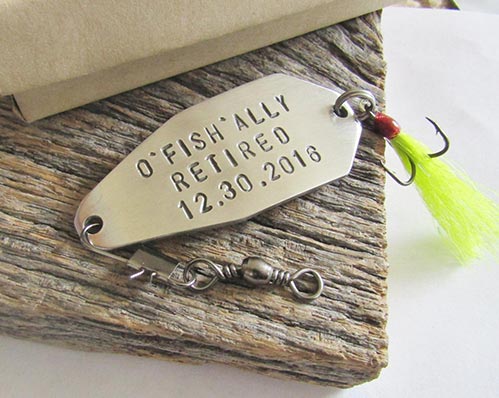 Perfect for the fisher in your life, this lure is personalized and clever. They'll love the sentiment and the look of this gift.
Retired Bird Lover: Personalized Bird Feeder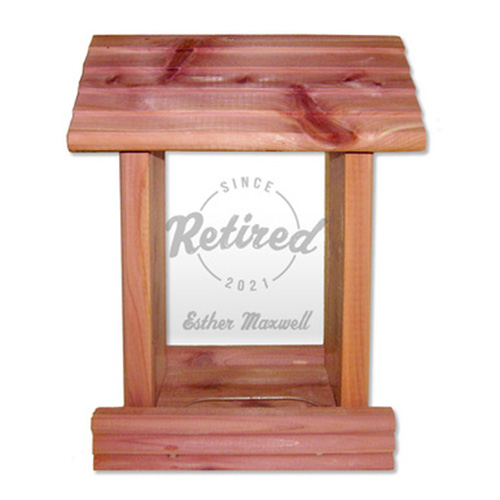 Bird watching and feeding is the perfect activity for the new retiree! They'll love seeing their name displayed almost as much as seeing the birds get their tummies full.
Now that you've found the perfect retirement gift, next up is to plan the retirement party!
Read Next: Retirement Messages for Your Boss