Today we're looking into the very best 5 senses gift ideas for her. Five senses gifts provide you with a creative way to indulge all of her senses with a gift that is thoughtful, meaningful, creative, and memorable.
She's a unique, multi-faceted individual with lots of loves and interests, so why not give a gift that appeals to as much of what makes her her as possible?
Sounds like the way to go, if you ask us, so let's get rolling! Touch? We've got those. Taste? Check. Sight and sound? Double check. Smell? Yup, we've got those, too!
We have plenty of five senses gifts on the list of ideas below, but first, let's ask (and answer) the most important question:
What Is a 5 Senses Gift?
This may be a whole new arena for you, so we're here to help you get your bearings.
A "5 senses gift" is one or more items that highlight the five senses: sight, smell, touch, taste, and sound. You can think of it as an immersive experience gift of sorts, if that helps.
These gifts are meant to appeal to the individual as a whole, capturing and delighting as many of their senses as possible at one time. Finding a singular gift that speaks to all five senses at once can be a difficult task, though, so five senses gifts often involve a combination of two or more presents, specifically chosen for their multi-sense properties.
You can arrange them artfully in a gift basket or box, or individually wrap them for her. You can even involve her senses in your presentation! Think textured or scented paper, silky fabric gift bags, or colorful cellophane and bows.
Putting these types of gifts together can be so much fun, and she'll really appreciate all of your clever gift ideas that were carefully planned out just for her.
Best 5 Senses Gift Ideas for Her
Our website is supported by our users. We sometimes earn a commission when you click through the affiliate links on our website. See our privacy policy & disclosures for more information.
1. Flower Subscription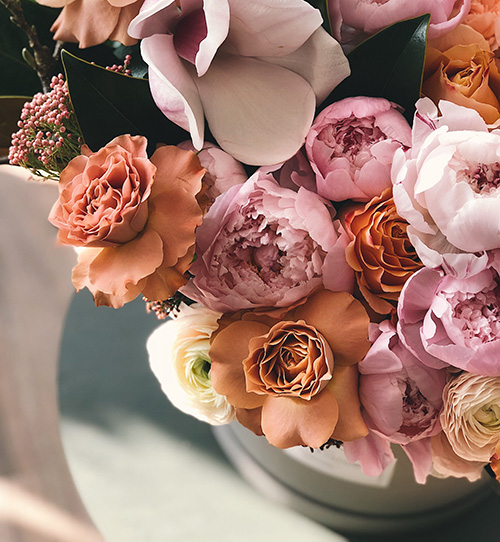 SENSE: Smell/Sight
Do they smell better than they look or do they look better than they smell?! It's a toss-up! She'll love getting flowers not just once, but each and every month.
They'll brighten up her day and her space, adding color and fragrance to her home or desk. A perfect gift choice for your sight and smell present.
2. Couple's "Your Song" Keyring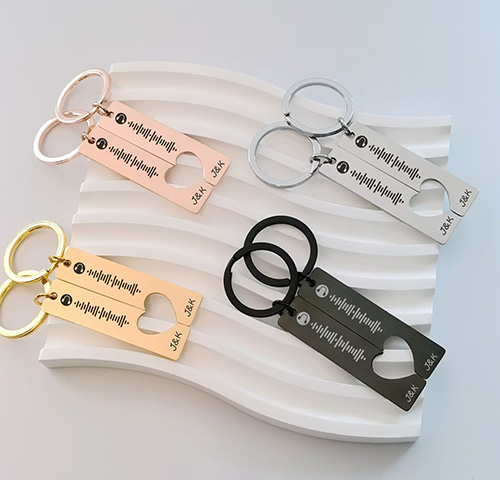 SENSE: Sound
Especially great as romantic gifts for Valentine's Day, these "Your Song" keychains are so sweet and make great sound gifts! For the young-at-heart and the whimsical, this little gift really packs a punch.
Choose the song you first danced to, the one she walked down the aisle to, or just one that always makes you think of her.
3. Crystal Rainbow SunCatcher
SENSE: Sight
It sparkles and lights up the room, just like she does! A great idea for her sense of sight gift as it will certainly dazzle and delight her eyes.
This charming, crystal rainbow suncatcher is a unique gift idea that she won't be able to wait to hang up. An easy way to transform a dull space or a rainy day with light and shimmering colors.
4. Red Rose Musical Jewelry Box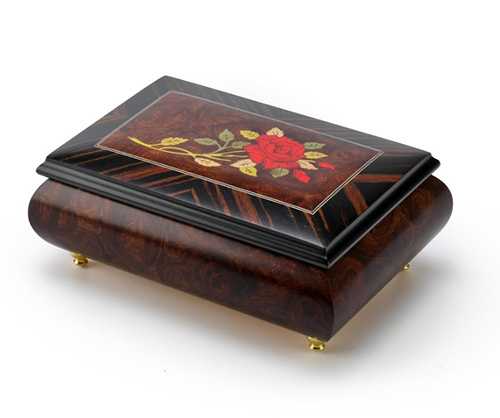 SENSE: Sound
For a sense of sound gift that she'll love, this red rose musical jewelry box is the perfect choice! You can choose her favorite song to make it super special and uniquely her's.
It's handcrafted in Italy and beautifully designed, too, so it appeals to her sense of sight as well. Something she's sure to treasure, and perhaps will even pass down to her daughter one day!
5. Copper Cow Coffee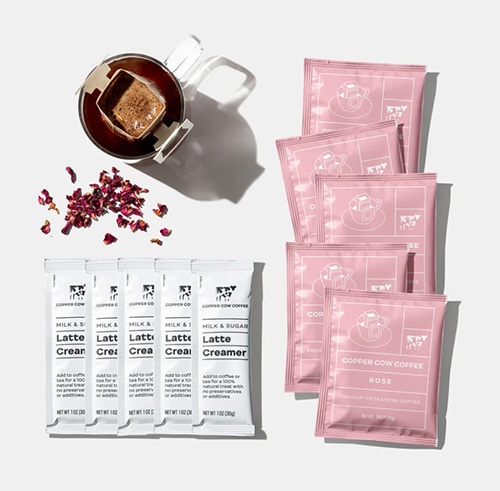 SENSE: Taste/Smell
For the coffee aficionado, this delightful brew from Copper Cow will be right up her alley! And few things compare to the smell of a fresh cuppa joe. Strong and delectable, this is a practical gift that also appeals to her sense of taste.
She'll love you the mostest each morning when she brews that first, piping hot cuppa. Followed by more love for you later when she needs that 3 pm pick-me-up!
6. Personalized Hand-Written Letter Blanket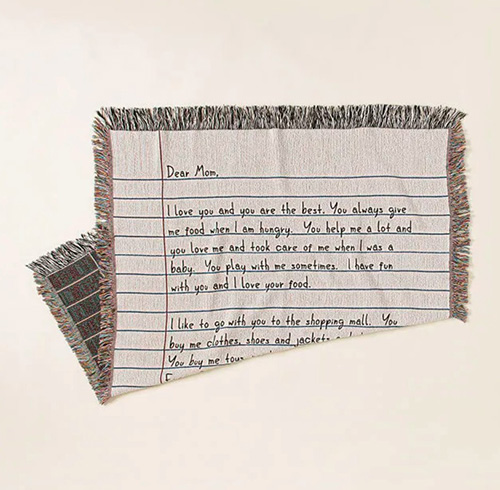 SENSE: Touch/Sight
It's not just a cozy blanket, oh no! It's also a personalized, hand-written love note from you! So sweet and sentimental, this plush throw will be her absolute favorite gift she's received thus far. We're pretty confident!
Plus, its plush, cuddly fabric will absolutely delight her sense of touch, making this an excellent gift idea.
7. Classy Wine Chillers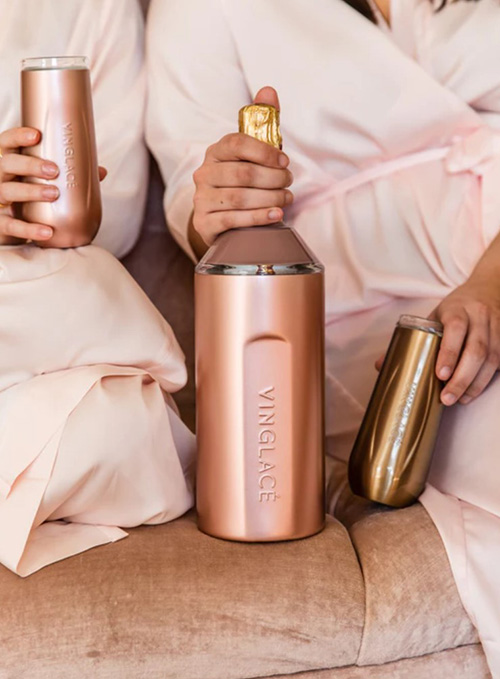 SENSE: Sight/Touch
It looks amazingly stylish, but is also so functional! This classy wine chiller will keep her favorite Pinot Grigio, Riesling, or Chardonnay at the perfect temperature, even on a hot day.
If she's any kind of wine aficionado, then this is a really good idea. Cheers to your girl!
8. Travel Inspired Candles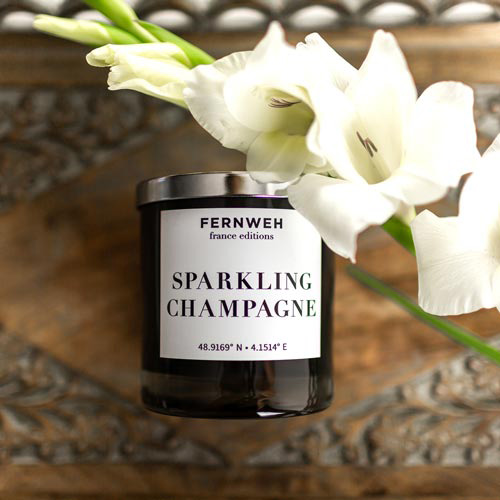 SENSE: Smell
A perfect present for her sense of smell gift! It's easy to find her favorite scent when you have so many to choose from!
These travel inspired candles will light the flame of her adventurous side and get the two of you planning your next trip — even if it's from your armchairs.
9. Stylish Fluffy Handbags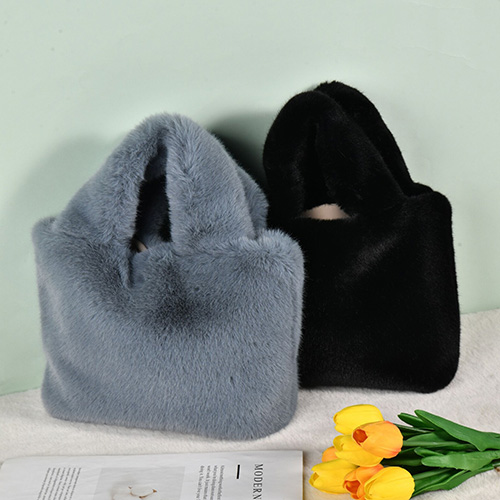 SENSE: Touch
So soft, everyone will want to reach out and pet it! These stylish, fluffy handbags bring out the fun side of fashion, and will make a great addition to her purse collection.
They hold just the right amount of essentials and are available in lots of different colors so you can pick out the perfect one for her.
10. Marshall Portable Speaker
SENSE: Sound
This Marshall portable speaker is a music lover's dream! It's compact so it's easy to travel with, whether that's on vacation or just out to the backyard.
This music player features high-quality sound and is well-made so it will last for a good, long time. Dance on, you two!
Related: Backyard Date Night Ideas
11. Wine Subscription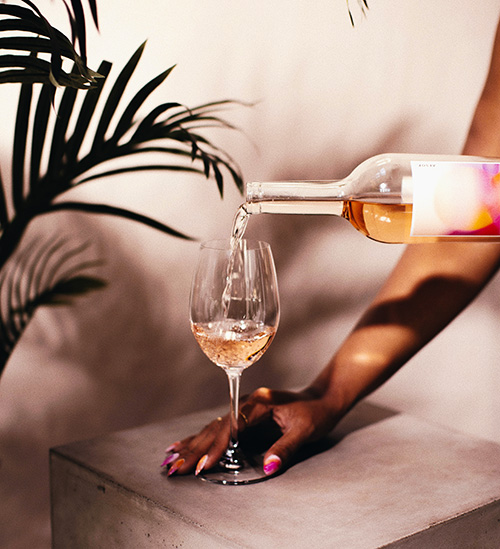 SENSE: Taste
A unique way to appeal to her sense of taste. If wine tasting is her jam (and who doesn't love that?) then this wine subscription will be so much fun for her!
She can discover all sorts of new varieties that perhaps she never would have picked up before. Great for girl's nights and date nights, too!
12. Rattlesnake Tail Earrings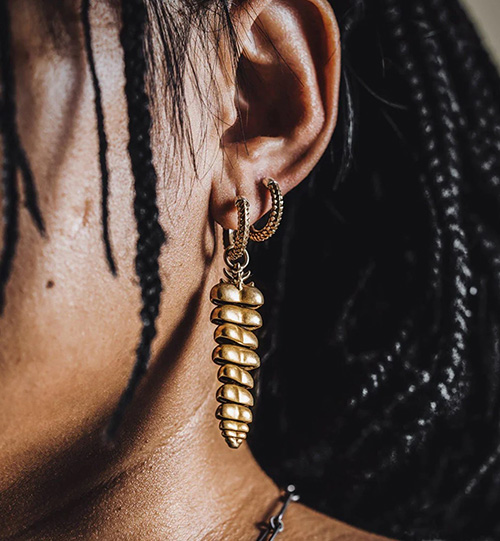 SENSE: Sound
For the outdoors girl, nature lover, and style aficionado, these rattlesnake tail earrings will be a huge hit! Chic and a bit edgy, they'll add just the right amount of cool to her outfits.
They have a bit of movement to them, too, so you can even hear a slight rattle. A totally unique gift that will get her lots of compliments!
13. Natural Milk Bath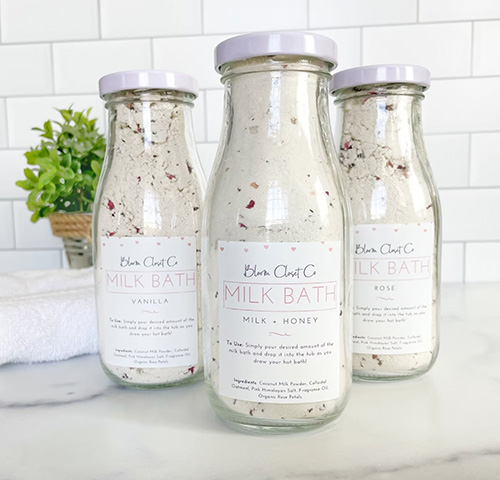 SENSE: Touch, Smell
Made of natural ingredients, this soothing milk bath will be a welcome calm after the storm, no matter what the storm was!
She'll adore feeling pampered in the bath and will feel like she spent the entire day at the spa. So moisturizing and fragrant!
14. Personalized Photo Album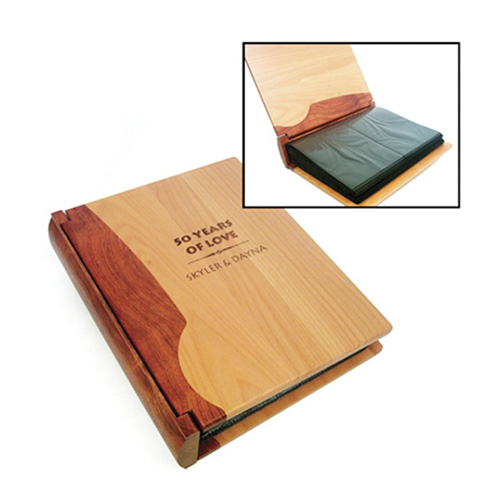 SENSE: Sight
This wooden photo album is sweetly personalized and so gorgeous, don't you think? You'll have just as much fun putting together a collection of treasured family photos as she will flipping through the finished product. Sentimental and precious — just like her!
15. Surprise Vacation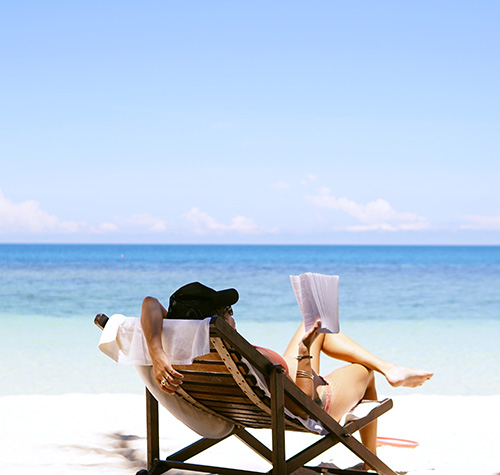 SENSE: Sight/Smell/Taste/Sound/Touch
Give her what she really wants: a vacation! Pick her most beloved destination and make it happen. 
A relaxing or adventurous getaway trip is a fantastic way to cater to all of her senses at once. Think about it: taking in the sights and sounds of the city, the taste of local cuisine, the smell of the ocean as you walk along the coast, the feeling of warm sunshine on her skin…
This is one experience where you don't have to worry about separate gifts, as it encapsulates all five of them!
More: 50+ Memorable Experience Gift Ideas
Sight Gift Ideas for Her
16. Barrio Italia Mirrors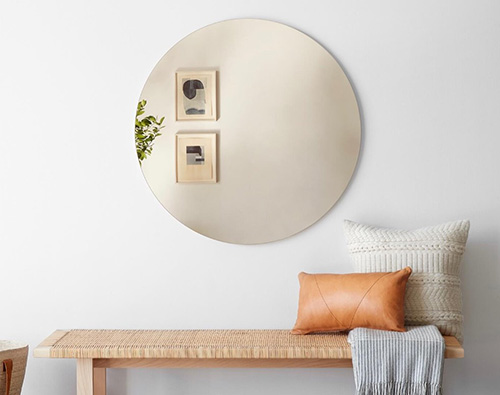 She'll love getting ready for the day in these Barrio Italia mirrors. They're handcrafted in Chile and are so sophisticated and lovely! A work of art and not just merely a mirror, they'll transform her wall.
17. LED Gingerbread House Tree Ornaments
For the holiday season, these LED gingerbread house tree ornaments are so delightful! Your Christmas tree will be an instant holiday hit, and you might just have to start a collection.
If your girl is a jolly little holiday elf, these are a great gift idea.
18. Magnolia Blossom Frame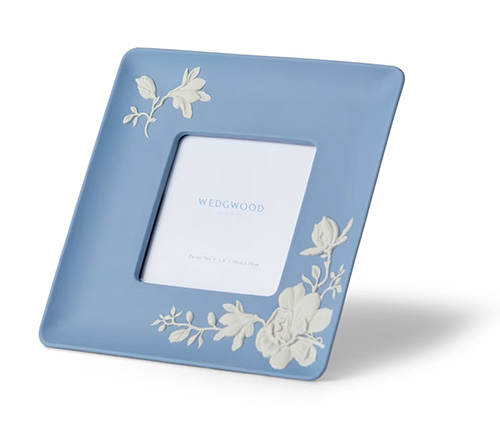 The only hard part is deciding which photograph to showcase in this pretty magnolia blossom frame!
The charming blue color really adds to the appeal. Great for all ages and decor styles! A simple yet thoughtful gift for your favorite gal.
19. Beautiful Ring for Her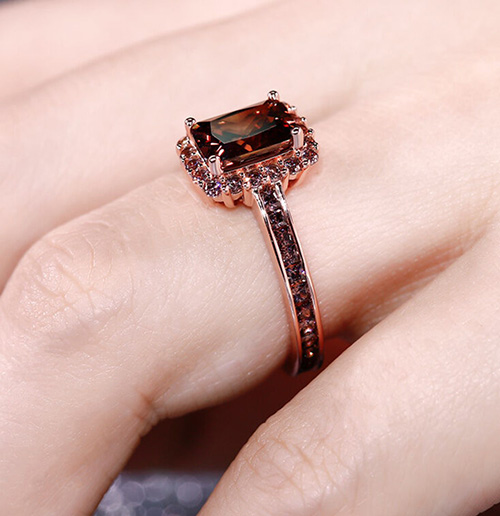 Need a romantic gift idea for a special occasion? These beautiful rings take the cake, so to speak. So many gorgeous styles to choose from, too…
Whether you propose or not is up to you! It's easy to find her perfect style, color, and price with this great site.
20. Cute Slug Light
Looking for something a bit more…whimsical? Perhaps even a bit odd? Hey, I have a gargoyle in my living room so I'm not judging! This adorable slug light fits the bill for a fun and totally unique gift.
5 Senses Gift Ideas for Her: Taste
21. Homemade Cocktail
Whether you want to be smooth like Sam Malone from Cheers, or fun like Moe Szyslak from the Simpsons, spruce up her night with some fun, homemade cocktails!
You can get your inner bartender up and running and she can find her new favorite drink. Delight her taste buds with this fun and original idea.
22. Champagne & Truffles Gift Basket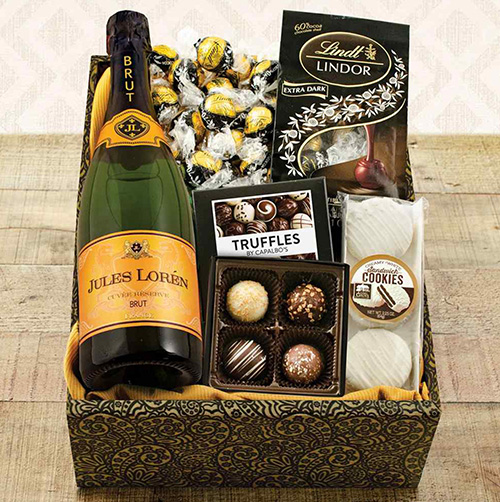 This gift basket is so delightful and yummy, and is a perfect way to appeal to her sense of taste! Who doesn't love champagne and truffles, after all? Not your girl!
She'll love each and every nibble and sip from this pretty basket.
23. Favorite Candy Every Month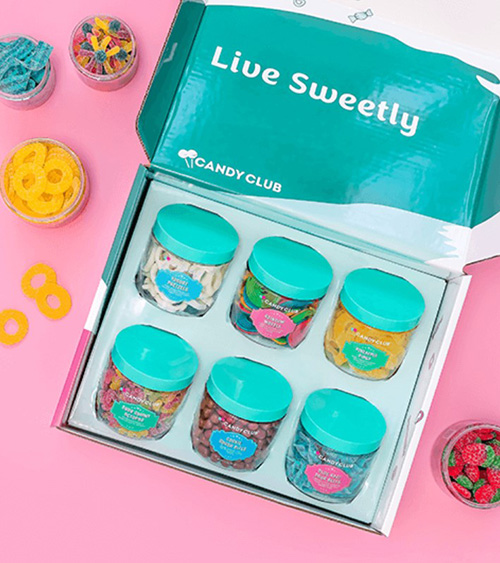 If she has a sweet tooth, she'll adore getting her favorite candy to munch on each and every month! Hopefully she'll share, too…
You can pick from Mostly Sweet or Mostly Sour. An adorable gift for a sweet little lady. Yummy!
24. Homemade Jam & Bread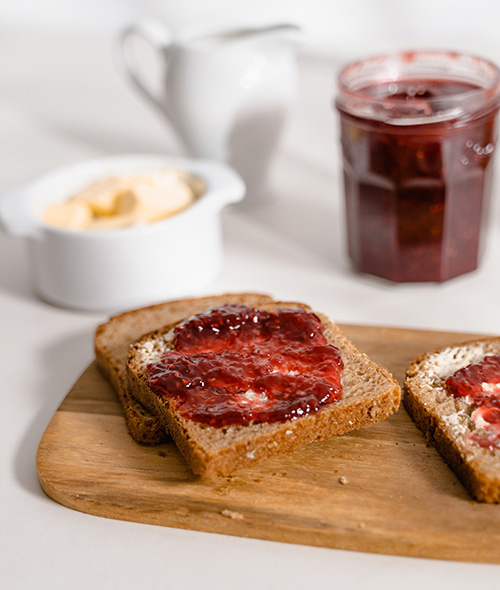 Bake her some deliciously chewy homemade bread and some bright, tasty jelly for an unforgettable gift. DIY gifts are just so thoughtful, don't you think? She'll be over the moon with this one.
You could even make this sweet idea into a date night and bake together!
Related: Best Homemade Gifts
25. Bubble Tea Kit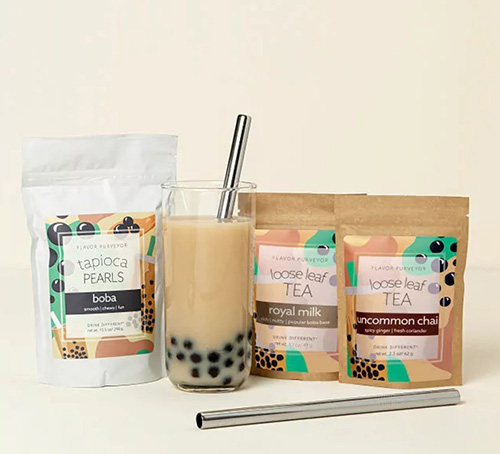 Bubble tea is all the rage right now and we know she'll love this fun kit! It's so easy to make her own instead of wasting upwards of five dollars at the store, too.
Sometimes a small gift like this is all she needs to brighten her day and lift her spirits. Grab a couple of straws and sip together from the same cup for a romantic experience.
Sound Gift Ideas for Her
26. Personalized Song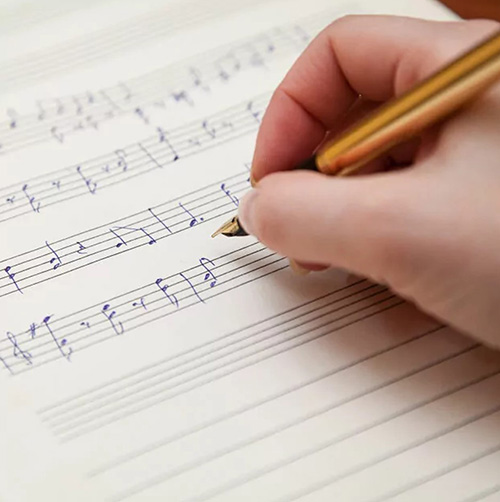 Give artist and possible genius David Morgan your memories and milestones together and he'll do the rest! A one-of-a-kind, hopelessly romantic gift that is quite literally priceless. She just might swoon over this kind gift.
27. Soft Light White Noise Machine
I love sleeping with my white noise machine and couldn't possibly get a good night's sleep without it!
This soft light combines with white noise or nature sounds, making it great for slumbering the night away. This is one sense gift that we know for sure will get plenty of use.
28. Teddy Bear with Heart Recorder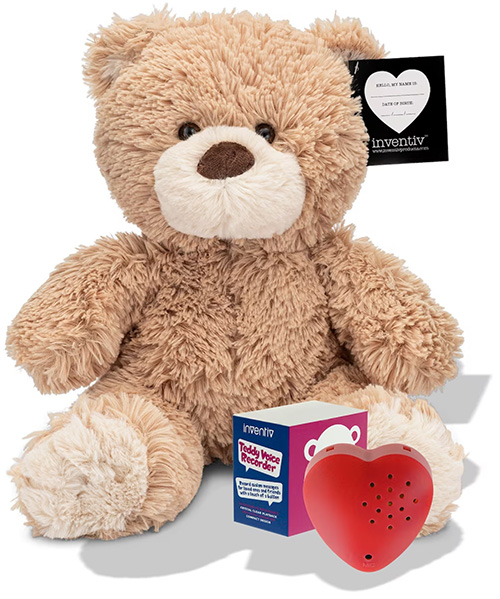 This teddy bear with a heart recorder is a wonderful anniversary gift! Record a little message for her into the red heart and slip it into the teddy.
Sweet and thoughtful, especially if you can't be together in person for your anniversary.
29. Waterproof Bluetooth Speaker for the Shower
Who doesn't love singing in the shower? Now she can rock out to her heart's content while her conditioner does it work with this waterproof bluetooth speaker!
Great to take camping, too (or is it just me that always gets rained on while camping?).
30. Vinyl Record Storage Rack
Listening to all of her favorite songs on vinyl will be so easy now, thanks to this storage rack! Organize to your heart's content until all of your go-to vinyl records are just perfect. We're loving the industrial style when it comes to the decor, as well!
5 Senses Gift Ideas for Her: Smell
31. Essential Oils Bath Bombs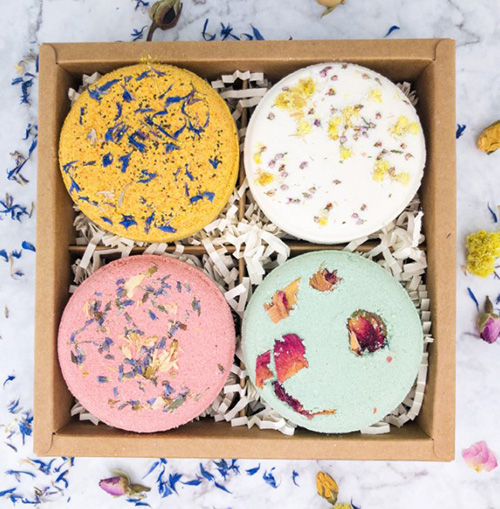 These natural essential oils bath bombs are a treat for your nose as well as your body!
She'll be moisturized and fragrant when she finally emerges from the tub, but we're willing to bet she'll want to stay in til she's good and pruny. Such a thoughtful and useful gift that is a little bit pampering, too!
Related: Best Self-Care Gift Ideas
32. Scented Sachets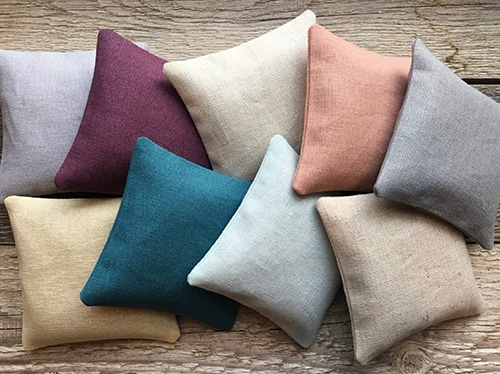 Tuck these into her sock drawer, the linen closet, the car, the gym bag…well, the possibilities are endless, aren't they?
These pretty little scented sachets are fun to collect and use, and are a great way to keep her feeling fresh.
33. Lavender Scented Warmies Heated Stuffed Animal
Heat one of these little cuties up in the microwave and then get ready for some serious snuggling! These ultra cute, lavender scented stuffed animals are great for relieving joint pain, period pain, or just warming her up when it's cold outside.
If you ask us, these are one of the best sense of smell gifts (that doubles for sense of touch) on the list!
34. Love Ya Car Air Freshener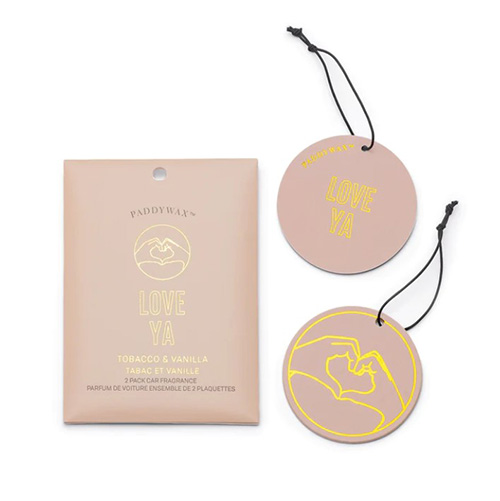 Too cute! This Love Ya car air freshener is a daily reminder that she is adored by you. Smells fresh and light, and is so much prettier and understated than the normal car air fresheners you usually find.
35. Scented Erasers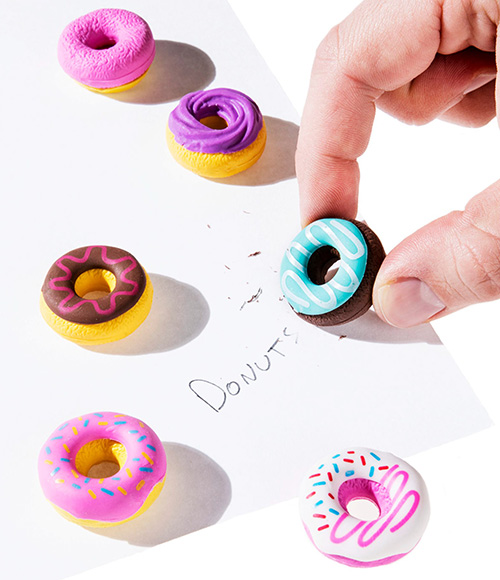 Scented like vanilla, these adorable donut shaped erasers are great for students or office workers! All her coworkers will want one. Brighten and spruce up her desk for her with these cuties!
Touch Gift Ideas for Her
36. Forever Rose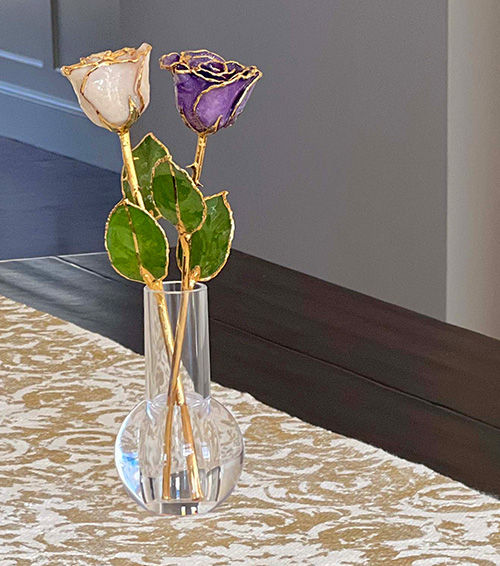 This romantic gift is a forever rose that lasts, well, forever! It is so posh and luxurious and really makes a statement. Real roses are lovely, but they die so quickly! Give her a forever rose and watch her smile.
37. Hot Towel Warmer
The only bad thing about taking a hot shower or bubble bath is getting out! Now it won't be so bad with this great hot towel warmer.
She'll be wrapped up in warmth in no time. Make everyday a spa day with this great touch gift.
Related: Warm & Cozy Gift Ideas
38. Freezable Weighted Eye Masks
Banish puffy eyes with this freezable weighted eye mask!
Whether she's suffering with seasonal allergies, has sensitive vision, gets migraine headaches, or has been crying her little eyes out(darn those sad movies!), she'll love knowing she has this great mask coming to the rescue.
39. Hand Massagers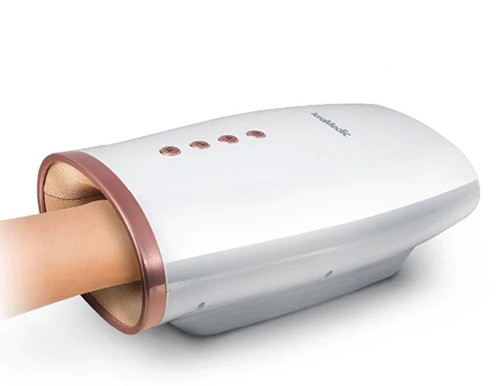 If she works with her hands all day, be it at a craft or a computer, these great hand massagers are here to the rescue! These will quickly melt away all the pain and tension she's accumulated throughout the day, and will prepare her for the day to come.
40. Luxury Silk Clothing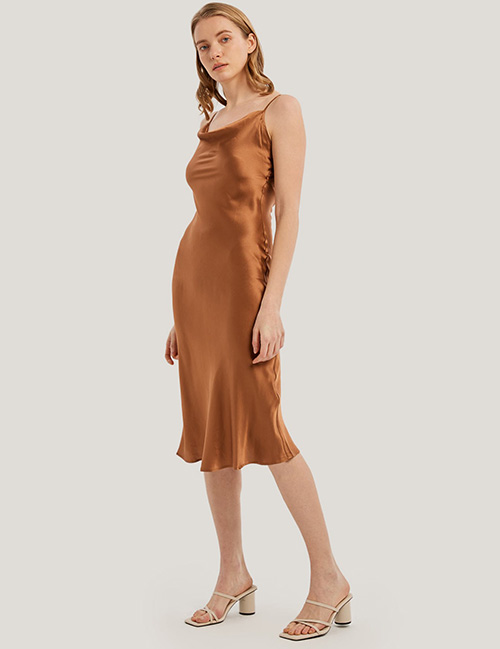 Some luxury silk clothing is a wonderful gift that she'll adore! So soft and comfortable, but also so incredibly stylish and sophisticated, these options never go out of style. Timeless, modern and chic — she'll love them!
Read Next: Best Senses Gift Ideas for Everyone