When someone you care about turns 30, it's time to celebrate. Thirtieth birthdays are times for fun and celebration, and you need the perfect birthday gift for an amazing person on an amazing day.
So if you're looking for the very best in gift ideas for that special someone, whether that someone is a male or female, BFF, son or daughter, or simply the greatest neighbor in the 'hood (and party ideas)… well, we've got you covered!
Scroll down and find exactly what you're looking for – we've done the footwork for you.
10 Best 30th Birthday Gift Ideas
Our website is supported by our users. We sometimes earn a commission when you click through the affiliate links on our website. See our privacy policy & disclosures for more information.
1. "As For Me and My House" Family Name Scripture Plaque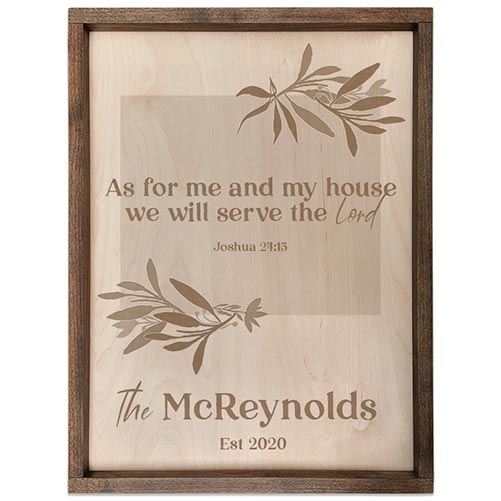 In hues of gentle earth tones, this pretty and personalized wooden Scripture plaque will be treasured for years to come.
Whether your 30 year old is having a birthday, a house warming, or you just need that one more thing to put under the tree at Christmas, this stunning sign fits the bill nicely.
2. Wine Month Club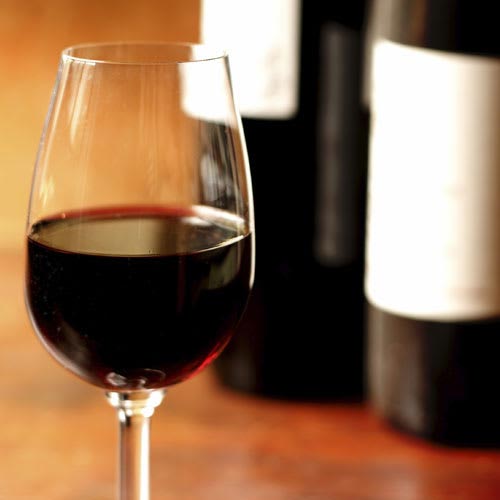 What's better than a glass of wine after a hard day? Well, how about a new wine each month?
They'll have a blast discovering their new favorites and collecting their old ones. This really is the gift that keeps on giving all year 'round!
3. Experience Gift for Couples Who Love Adventure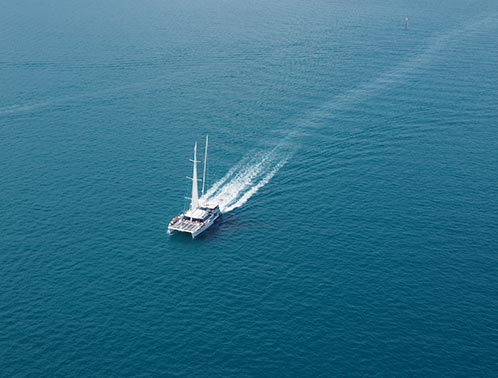 When it's a gift for two, you can't go wrong with the gift of an unforgettable experience for their 30th birthday. Sure, they're hard to wrap but you're out of Scotch tape anyway (go ahead and check, we'll wait).
This is a gift they'll remember forever and it's all thanks to you!
Here's how it works:
You purchase a gift package, which is essentially a gift card for the experience of their choice
Prices range from (give or take) under a hundred bucks up to about $300
They redeem for whatever adventure they choose, which could be rock climbing at a nearby gym, a wine tour within easy road trip distance or snorkeling in Hawaii/Mexico/Florida Keys (they'd just need to get themselves there)
4. Personalized Birthday Bottle Opener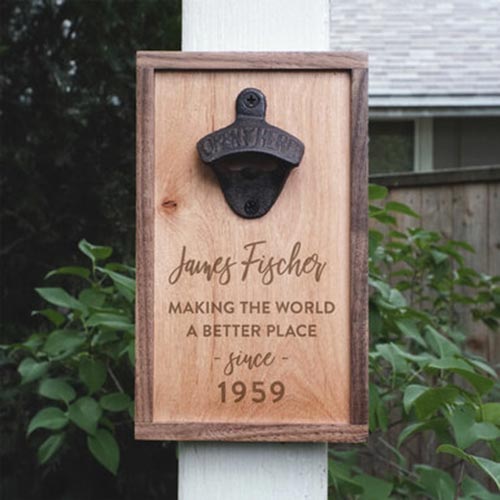 This personalized bottle opener doubles as a small wall-mounted sign. It will look amazing on his or her back patio, front porch, kitchen, den, or man cave.
Really, it goes anywhere! You can also leave it unmounted, and it will serve as a large, never-ever-lost opener that you can always keep on hand.
Not only good looking as décor, but it's also useful too (maybe include a six-pack to go with?).
5. Rocketbook Physical-to-Digital Notebook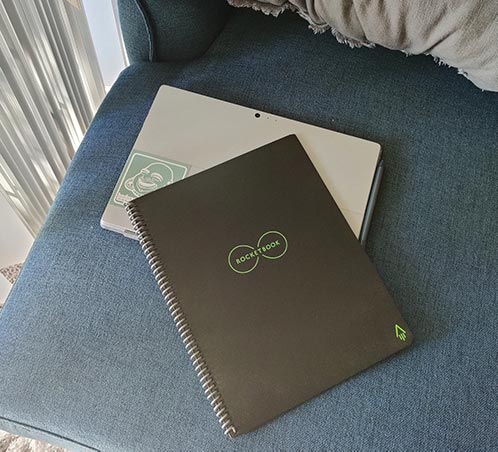 Combine a traditional handwriting experience with futuristic technology with this amazing Rocketbook.
Your gift recipient will feel like Mr. or Mrs. Jetson, as they transform their writings, doodles, and the like into a cloud. And (as an eco-friendly bonus) you'll be saving paper – doesn't that just make sense?!
Related: 25 Best Gifts for Writers
6. Personalized Bamboo Cutting Board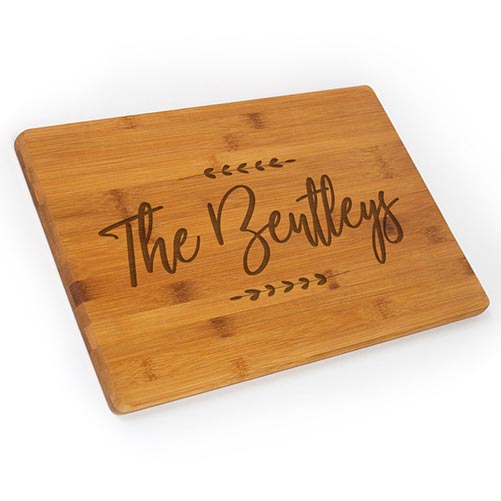 This snazzy personalized cutting board will be a treasured family heirloom almost instantly, even before it gets some weathering and chips and dents from so much daily use.
Would also look lovely hanging on the kitchen wall, or used as a charcuterie board for parties.
7. Miniature House Kits for DIY Model Enthusiasts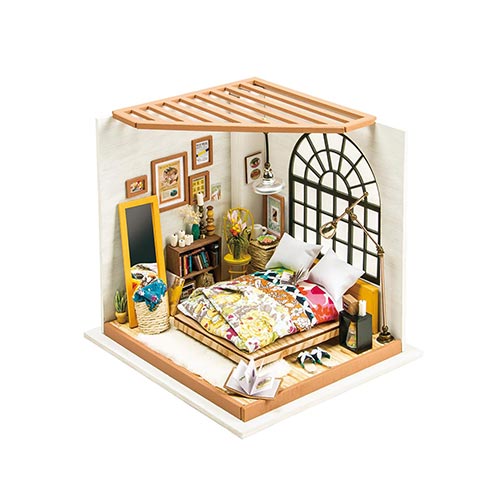 For that someone who is just exceptionally hard to shop for, this adorable miniature house kit might just be the thing!
Some people are good with their hand and eye coordination, and enjoy creating little tiny things. If that describes the 30 year old in your life, and they love all things whimsical and unique, mini room sets like this will be a winning birthday gift for sure.
8. Pour Over Coffee Maker
Sure, you can go with a Keurig and be all fancy-pants, but the coffee experts (like us) agree that it tastes best served this: in a filter drip, pour over coffee maker.
Plus, it's absolutely gorgeous! Psst, order one for yourself.
(Editor's note: I did, and will never go back. Glass pour over is the best way to make coffee. You won't regret it!)
9. Whiskey Aging Barrel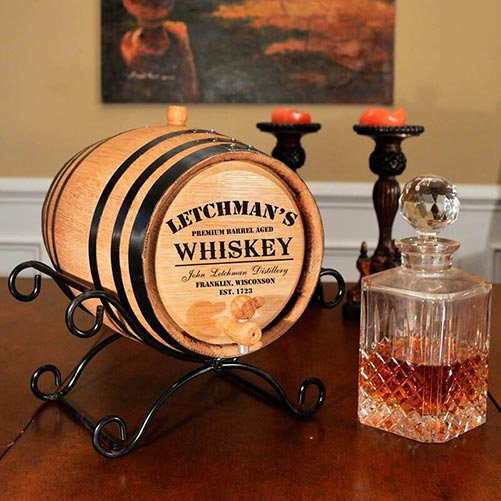 As classy and sophisticated as your favorite 30 year old is, this personalized whiskey distillery barrel will be a dream come true.
Aged to perfection, just like they are, these authentic oak barrels are stunning to look at, useful, and just plain fun to display and use.
10. Personalized Glencairn Glasses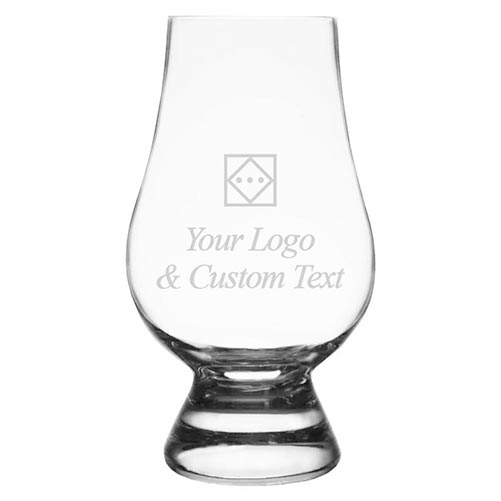 Made in the USA, laser engraved with any text or logo, AND as good looking as that 30 year old is? We'll take a set! These custom engraved Glencairn glasses are ultra cool for that swanky 30 year old.
10 Best 30th Birthday Gifts for Women
Now let's take a look at some unique and original 30th birthday gifts for her. See below for gifts for guys.
1. Personalized Horse Lover Tumbler Mug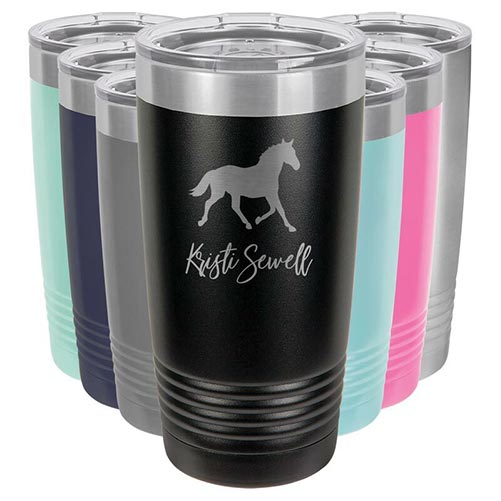 Clueless men everywhere are prone to ask, "What is it with girls and horses?"
If you don't know, well, you'll never understand. Still, you should know enough to know that this is the perfect gift for a horse lover!!
Give your pony loving cowgirl something she'll really love and use often: this custom engraved, vacuum-sealed tumbler. So many colors to choose from!
Related: 21 Horse Lover Gifts for Equestrians & Hippophiles
2. Hand Poured Soy Candles with Exotic Wanderlust Scents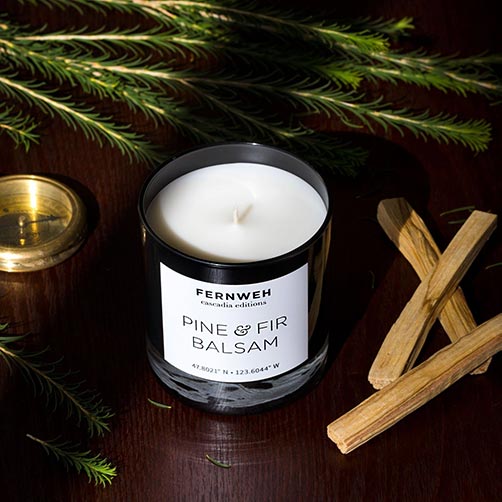 Candles are soothing, therapeutic, smell delightful, and cast a warm and soothing glow in the house.
Especially these exotic wanderlust ones in luscious scents that will fill her house with the benefits of aromatherapy.
3. Custom Cowgirl Coaster Set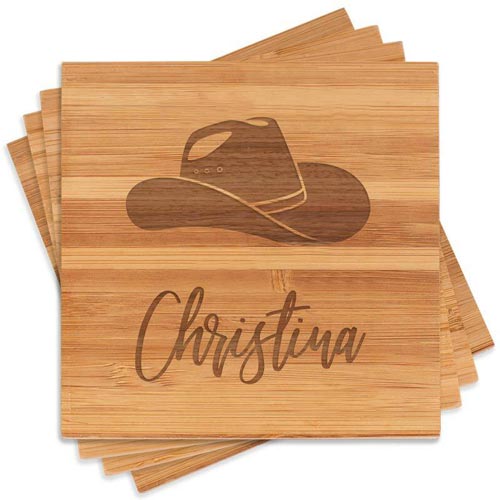 Made from sturdy and stunning bamboo, these personalized cowgirl coasters are the perfect spot to set her cold beer or hot coffee on.
And the wooden appearance will blend right in with her rustic sense of décor and fashion!
Related: 21 Gifts for Ranchers, Bull Riders, and Cattlemen
4. Custom Dog Portrait Shoes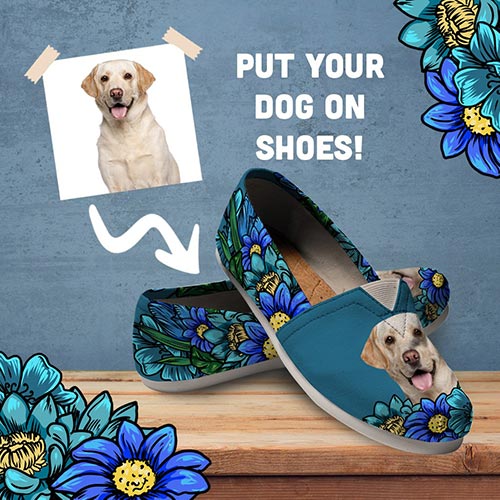 When your 30 year old honey is a Dog Mom you simply cannot go wrong with these absolutely amazing custom made dog portrait shoes!
She will definitely loose her mind over these ones. Just make sure Fido is out of the "puppy" stage, as we don't want to see these get chewed up…
We've tried this style of shoes and they're pretty great. Check out our review!
5. Decorative Fire Extinguisher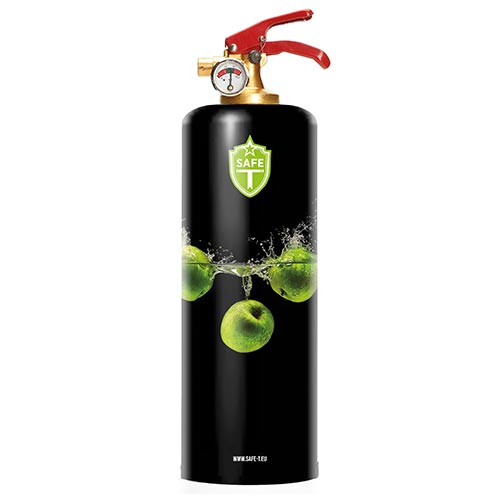 For the classy 30 year old who seemingly already has everything, you can't say no to this decorative fire extinguisher! Get ready to hear her exclaim, "Where in the world did you find this?!"
Related: 21 Thoughtful Gifts for the Woman Who Wants Nothing
6. Classic KitchenAid Stand Mixer
Cookies, breads, and cakes, OH MY! The classic KitchenAid stand mixer is a classic for a reason: it's a sturdy and gorgeous addition to any baker's most treasured possessions.
And the colors? Don't get us started on the selection. If you're lucky, she'll be so over the moon with this gift that she'll make you a batch of Snickerdoodles as a thank you.
7. Monogram Mason Jars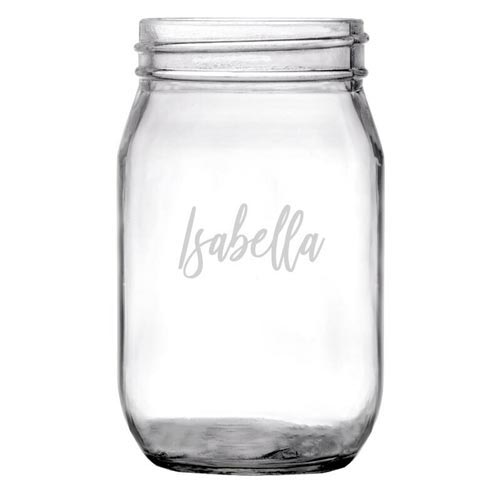 How pretty is the swirly twirly script on this personalized Mason jar? We think she'll adore the chunky style and monogram, whether it's for sipping iced tea out of, or displaying flowers.
8. Build Her A Compost Bin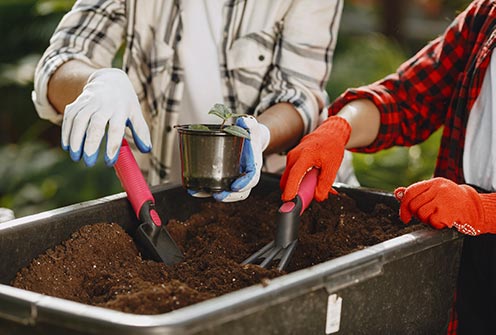 I mean, sure at first blush, maybe it's a little strange to build her a compost bin… but getting dirty is fun. Plus, you're doing your part to help the environment.
If your newly 29+1 lady loves to garden, she will be ecstatic over this, we promise. Here's the tutorial!
9. Nurse Practitioner Professional Sign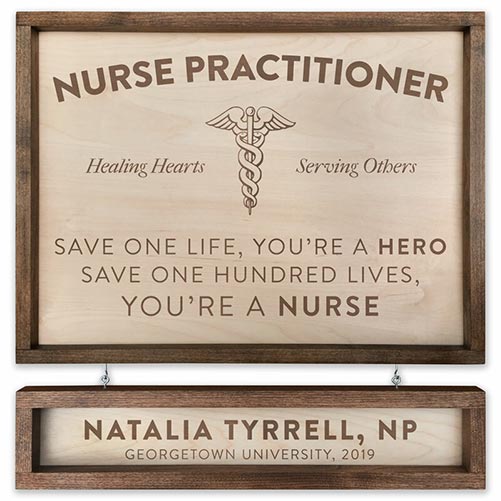 For the nurse in your life, this custom engraved sign is sure to please. The only difficult part of this gift is knowing where to hang it… outside the front door? Over the fireplace? At work? In the She-shed? On the back porch?
Well, she can decide. Your work here is done by purchasing this beauty.
10. Choose-Your-Own-Adventure Travel Gift for Her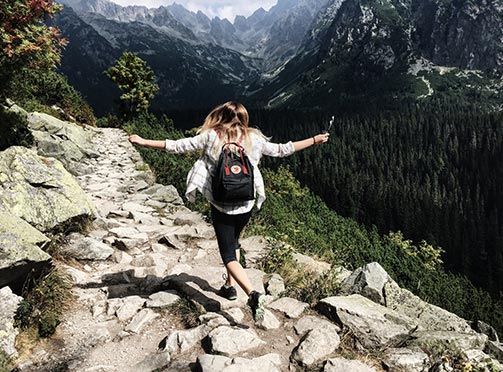 For the exploring and outdoorsy type of 30 year old women, look no further than this amazing choose her own adventure travel gift!
Give her the gift of life-long memories as she hikes, eats, and wanders her way through an exotic location.
We mentioned how it works above, but it bears repeating: You buy the gift card online. They get a cute little gift box/certificate delivered to their door, with instructions on how to redeem. They go online and choose their adventure – near or far – and redeem. All they need to do is get themselves there! (And yes, there are options all over the world, so they might find something in town or at least within day-trip distance.)
10 Best 30th Birthday Gifts for Men
As promised, here are the best birthday gifts for 30 year old guys.
1. LEGO Volkswagen Camper Van
You're simply NEVER too old to enjoy a box of Legos, and never has this been more true than with this design of a Volkswagen camper van!
He might also enjoy a set from the LEGO Architecture Series, which features famous landmark buildings from around the world.
2. Personalized Guitar Hanger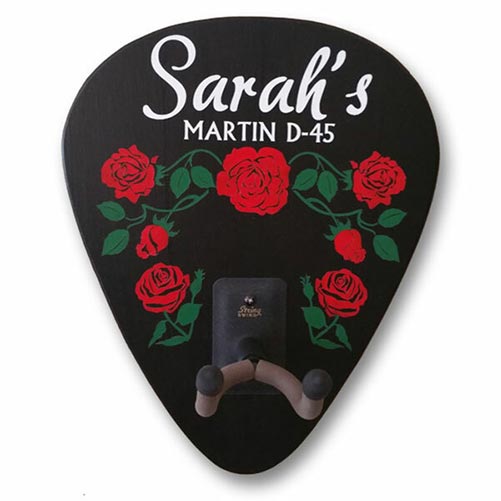 For the rocker* in your life, pick up one of these personalized guitar hangers. It will look stunning on the wall and it gets his guitar off the floor/couch/bed, so it's pretty much a win-win.
*No, not that kind of rocker. Although, that might actually be a cool gift…
3. Beer Tasting Mastery Course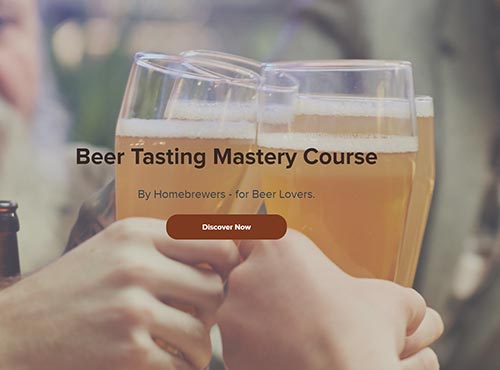 Oh yeah. He's gonna love you forever! Sign him up for a master class of all things frothy and foamy and get ready to hear all about what he's learning.
4. Personalized Pint Glasses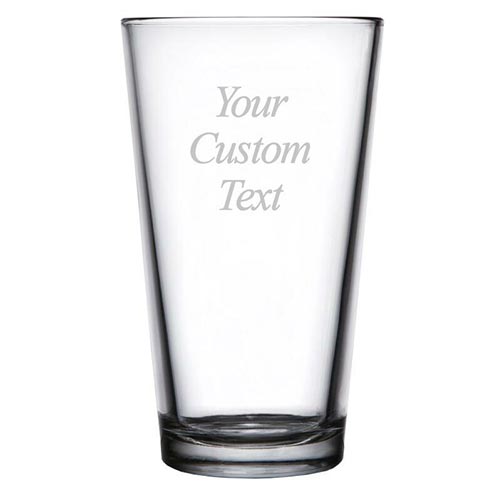 These personalized pint glasses look wonderful in any kitchen, and with their engraved text or logo, he'll find himself reaching for one again and again.
If he loves personalized gifts, these top ten are for him!
5. A Man, A Dog Wooden Sculpture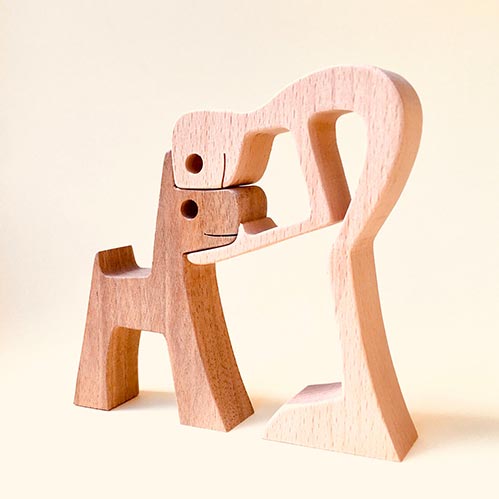 If he is of the belief that a dog truly is man's best friend, then he's going to flip for this sweet man and dog sculpture. It will great on any coffee table, bookshelf, or desk.
6. Tactical Kit
Whether he's handy in emergencies, or just likes to go on adventures, this phenomenal professional tactical equipment set will really light his fire!
Everything he needs, all in one place.
7. Can Cozies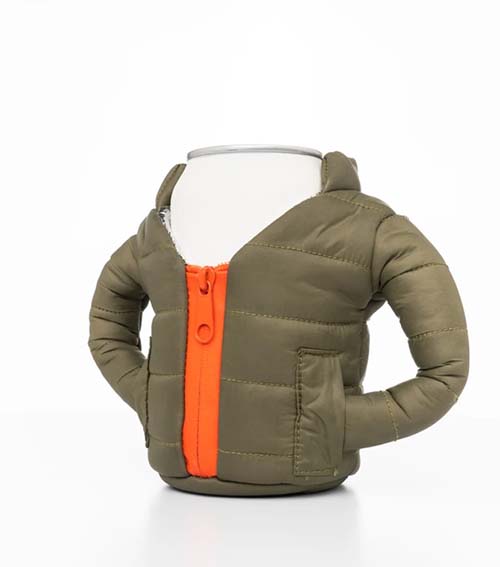 Tell me, when did can cozies become all the rage? I have no idea how it happened, but suddenly these things are everywhere. From the cheapo foam ones given out as promotional gifts to the high-end metal ones built like a tank, everyone has cozies for their beverages.
But out of all of them, the ones from Puffin Drinkwear are the best (and the most fun). If he's into keeping his beer, soda, or bubbly drink super-duper cold, then he'll love getting a set of these mini-jackets.
8. Motorcycle Coasters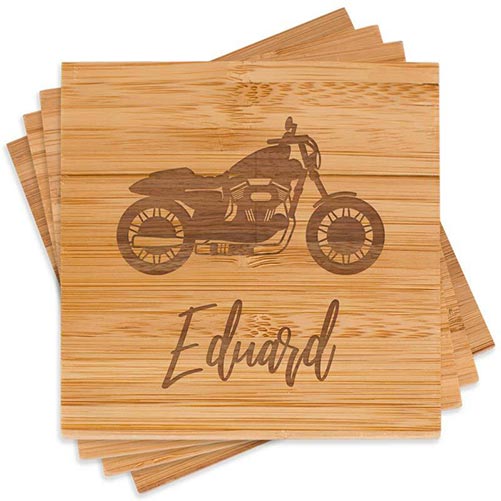 Whether he's a biker for reals, or a wannabe, he's sure to love these custom engraved bamboo coasters. Do bikers actually use coasters? We think, yes.
9. Online Self-Defense Course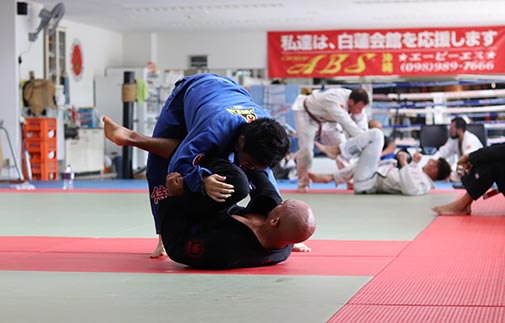 It's never too late to learn how to protect yourself, and hey, 30 is the new 20 anyway!
Give him a practical but way fun gift with an online self-defense course. He'll be channeling Mr. Miyagi in no time!
10. Choose-Your-Own-Adventure Travel Gift for Him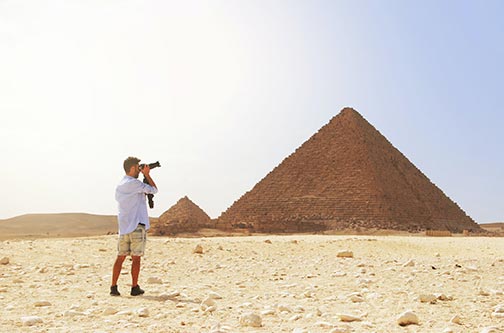 Armchair traveling is fun, but boots to the ground traveling is even better!
Let him explore exotic locales (whether far or near, his choice) to his heart's content and he will be one happy camper. Remind him you want souvenirs.
Click here to jump to our description of how it works from earlier in the article.
10 Creative 30th Birthday Ideas
Here are some ways to help create a truly special day for your newly-christened 30-year-old. From party ideas to date ideas to creatively unusual gifts, there's plenty of ways to make the 30th birthday a memorable one.
1. Monthly Candy Subscription
For your friend or loved one with a sweet tooth, there's only one thing better than candy: It's a curated selection of candy delivered to their door every month.

This curated selection is brought to you by the Candy Club. Every month they gather unique and interesting delicacies from artisan candy makers around the world. With six new choices every single month, your friend will never forget the year they entered their 30s!
2. Murder Mystery Birthday Party
Come on, who doesn't want a good murder on their birthday?! Nothing says a good time like at least one of the guests dying before the cake is even served. Check out these cool Murder Mystery themes!
3. Make a Special Birthday Dinner
Go all out! We're talking all of his favorites; whether that's comfort food, grilling, seafood, or the whole dessert tray.
4. Have Friends Over for a Backyard Firepit Night
Pull up the (camp) chairs, set out the beverages and snacks (don't forget the S'mores), and light 'er up!
5. Fondue!
Who can say no to melty cheese? See if you can borrow a few small pots (or check your local thrift store), and pair your creamy concoctions with chunks of bread, veggies, meats, and the like. Don't forget a dessert one with chocolate, fruit, and squares of cake.
6. Rent or Borrow a Boat for the Day.
Provide plenty of sunscreen, snacks, drinks, and fishing poles. It could be just the two of you, or a whole party of friends.
7. Go Wine Tasting / Pub Crawling
Support your local vineyards or pubs by taking the newly turned 30 year old out for a night on the town. Learn some new info on his/her favorite beverage, and meet some new friends too.
8. Do Karaoke
For the "ham" of the group, you can't go wrong with karaoke. Do it up right with a good machine and/or DJ, offer prizes for different categories, and let everyone sing to their heart's content.
9. Costume Party
You can go silly or serious, literary or movie themed, or leave it up to the party goers imaginations! I mean, is it even a real party if Medusa isn't mingling with Olaf?
10. Create a Memorable & Romantic Experience
If you're looking for creative and special birthday ideas for your significant other, check out this list of 101 Romantic Things to Do on your special day.
The list is designed for anniversaries, but the ideas are perfectly adaptable for a birthday. For more party inspiration, be sure to read our guide to birthday party ideas.
Read next: 21 Amazing Last-Minute Birthday Gifts