Last Updated on July 31, 2020
Looking for Wolverine gift ideas? With The Wolverine being released into theaters today, now is the time to stock up on some fresh X-Men gear, especially if you are looking for unique gifts to give to a comic fan in your life. And just to keep things fun, we'll throw in some Wolverine-themed trivia tidbits along the way.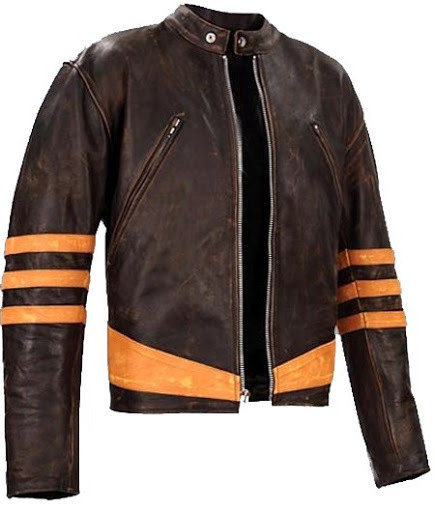 Vintage style distressed jacket with orange stripes, designed and made by hand to look like the jacket worn by Wolverine in the X-Men films.
Did you know: The Wolverine (2013) is Hugh Jackman's 6th time portraying "Logan" aka Wolverine.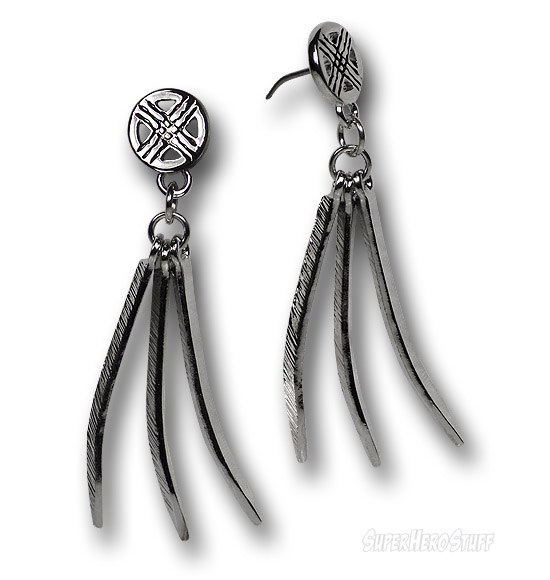 Logan's adamantium claws dangle from the X-Men symbol… a perfect accessory for attending the premiere of your favorite X-Men's latest film.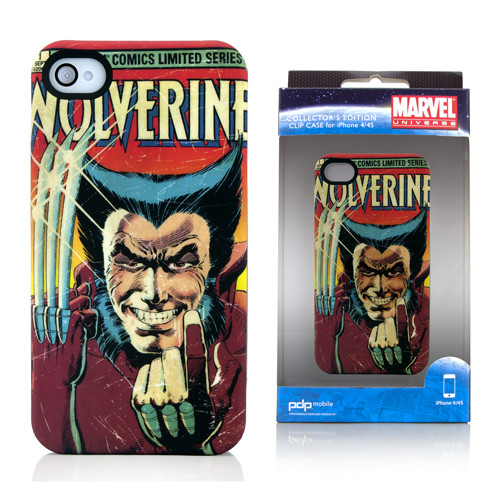 In classic 1970's comic book style, this brightly colored iPhone case features Wolverine beckoning menacingly with one hand while brandishing his claw with the other.
Did you know: Wolverine's real name, revealed deep into the comic series, is James Howlett.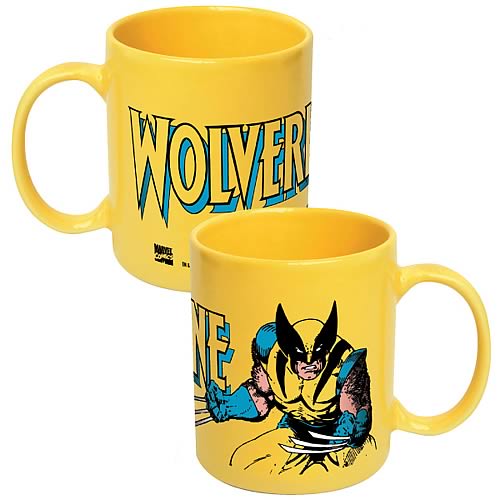 You certainly won't lose sight of your coffee with this vibrant yellow coffee mug, featuring Wolverine in his original yellow-and-blue costume. One of the best Wolverine gift ideas for a coffee drinker.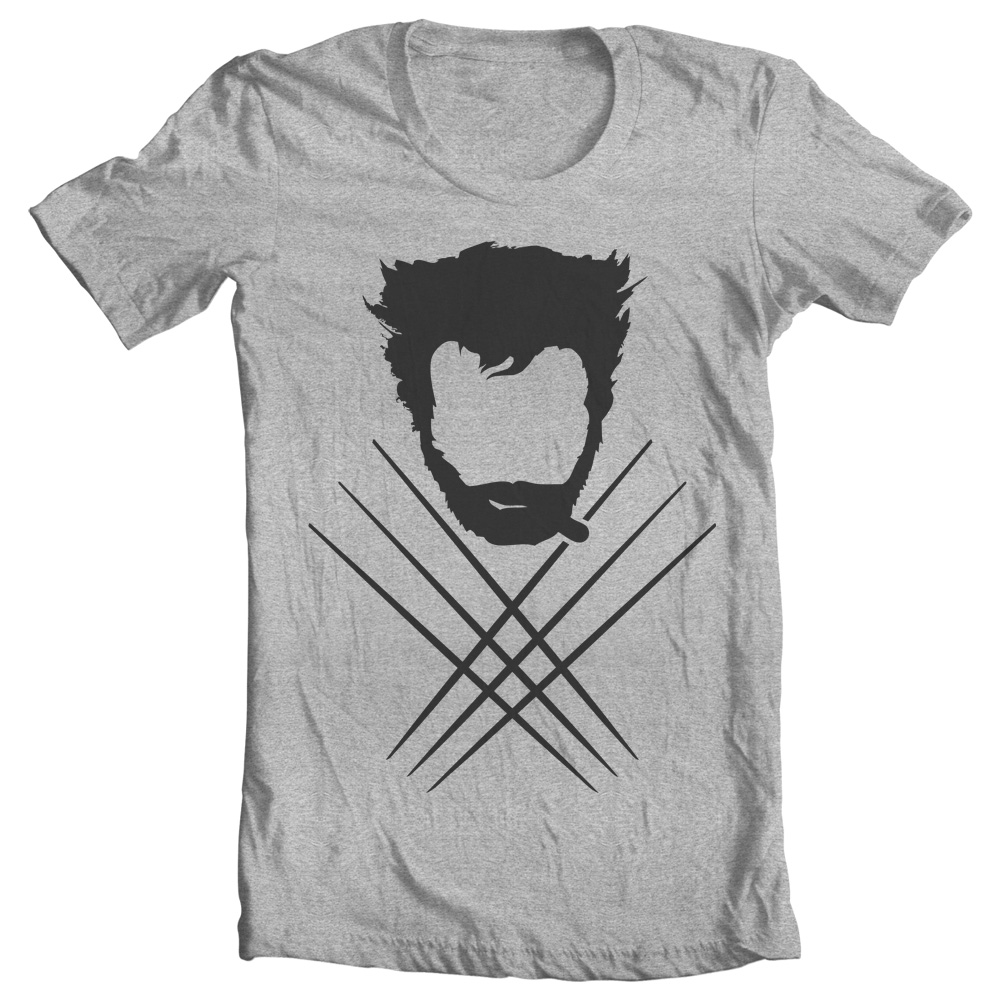 This simple silhouette t-shirt has 3 elements: Logan's famous hairdo, a cigar stub hanging out of his mouth, and crossed adamantium claws. Simple, yet unmistakable.
Did you know: Thomas Logan is actually the name of one of the men who killed Wolverine's father.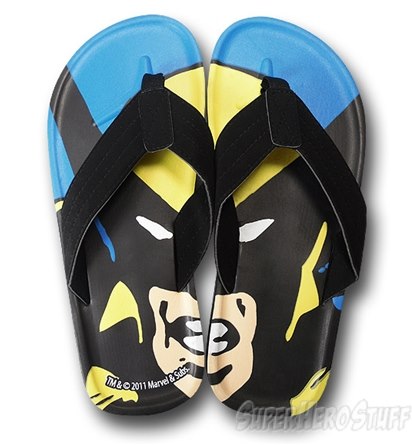 There probably aren't many non-tshirt Wolverine gift ideas you can wear to the beach, so these sandals will be a welcome addition to any geek's summer wardrobe.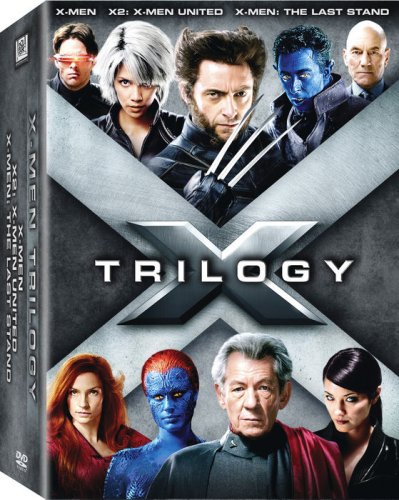 If they don't already have it, what could be a better gift idea than all 332 minutes of the original X-Men movie trilogy? The answer, of course, is nothing.
Did you know: Wolverine's first appearance in the Marvel Comic universe was in a 1974 Incredible Hulk comic.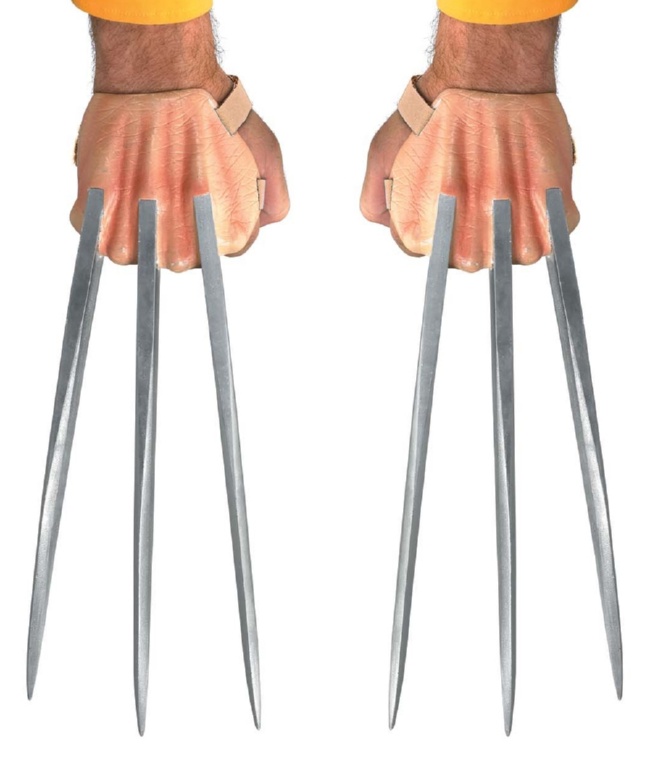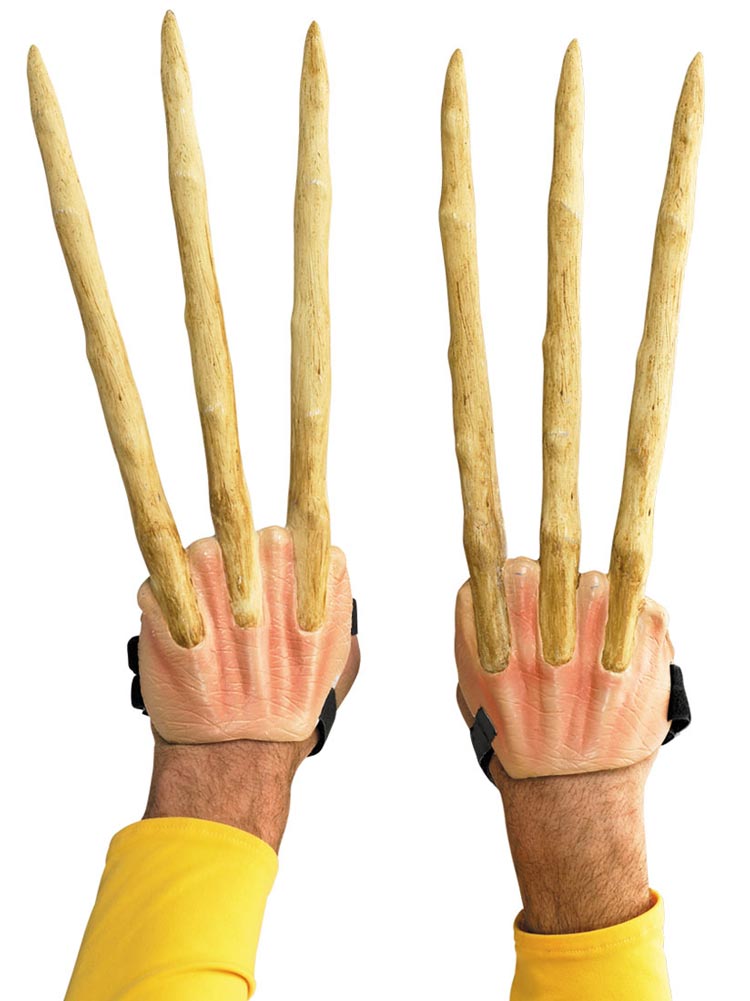 Pick your favorite Wolverine costume accessory: Adamantium or Bone claws. These are great additions to any X-Men nerd's Halloween costume collection.
Did you know: In addition to his animal-like retractable claws, Wolverine has many of the senses of an animal, including keen hearing and smell.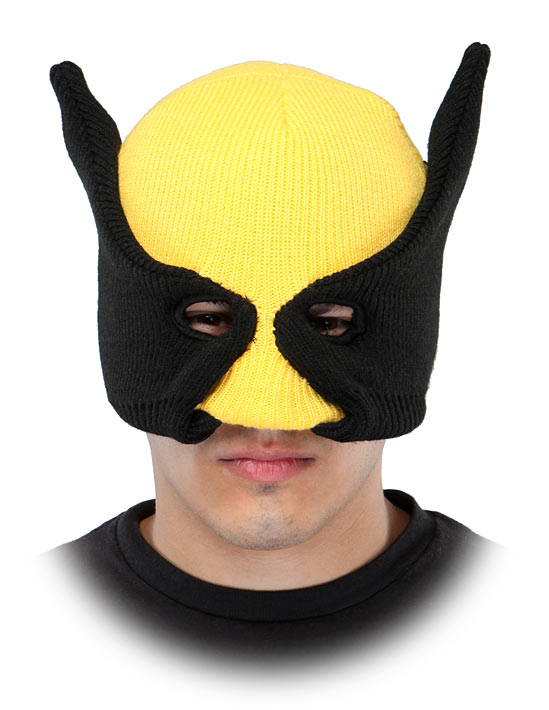 Mask yourself like your hero while keeping quite warm and toasty with this fun beanie.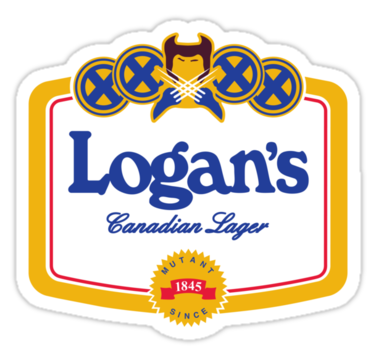 Do you think Logan would put his seal of approval on your home brew? Test your luck with this microbrew label sticker, which reads: "Logan's Canadian Lager – Mutant Since 1845".
Did you know: In one scene in 2009's X-Men Origins: Wolverine a black vintage Mercedes Benz can be spotted moving around. This was the vehicle Charles Xavier and Erik Lensherr used in the beginning of X-Men: The Last Stand.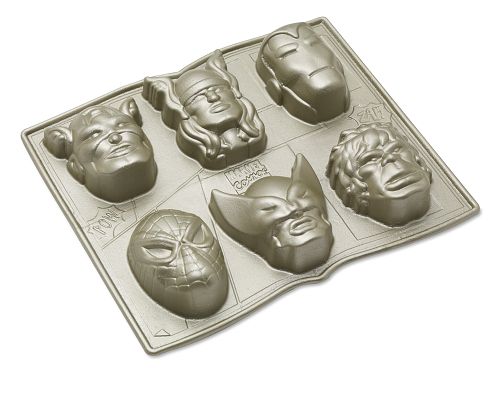 Wolverine joins the Incredible Hulk, Thor, Spiderman, Captain America, and Iron Man for dessert.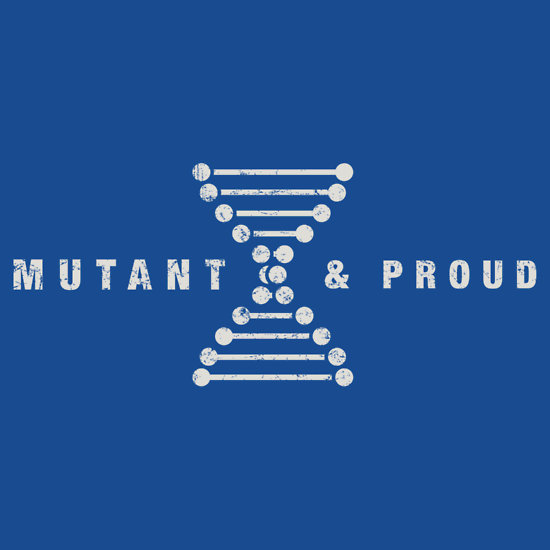 Show off some mutant pride with this double helix DNA "Mutant & Proud" blue t-shirt.
Did you know: Wolverine has a son with similar abilities (retractable claws, healing factor, etc) name Daken, who becomes a supervillan in the Marvel Comics universe. Do you sense another X-Men movie coming…??