Having a neat theme to your party (like choosing gift ideas that start with B) is always such a fun idea! When you're bored with the same ol', same ol', why not try something a little more out-of-the-box?
This is a unique take on a niche idea, and it's great for everything from children's birthdays to White Elephant Parties.
It's perfect for all sorts of special occasions, too!
Whether we're talking about graduation parties for college students, a sweet baby shower, retirement celebrations for grandparents, or just because; these are all great ideas we can really get onboard with.
We think a party with all B-themed gifts would be brilliant, bombastic, beguiling, and will benefit everyone!
So, no matter their interests (or yours), the occasion, or your price range, we're sure you'll find just the right present on this beautifully diverse list of gifts.
Our website is supported by our users. We sometimes earn a commission when you click through the affiliate links on our website. See our privacy policy & disclosures for more information.
100 Gift Ideas That Start with B
The following gifts are as varied as they are creative and fresh!
With all sorts of items to choose from that you may have never considered, we're sure you'll find the perfect gift ideas that start with B.
1. Bose (headphones or bluetooth speakers for their favorite tunes)
2. Butterfly knives
3. Baseballs and Bats
4. Beauty products (blush, balm, brushes, or beauty blenders)
5. Books for kids (such as The Backyard Bug Book)
Related: Best Books to Read Aloud to Your Daughter
6. Bookends
7. Blankets (these weighted ones are so cozy for the colder months)
8. Bath Bombs (these fortune cookie ones are a good option)
9. Bouldering Gear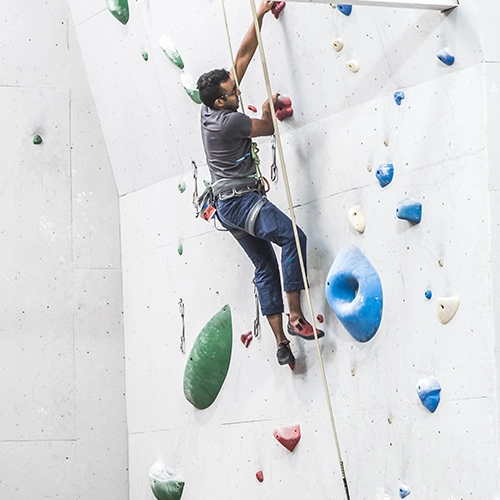 10. Button pins (collectibles, or personalized)
11. BBQ accessories (tool set, grill cleaners, seasonings, etc)
12. Bagels (here's a recipe to make your own)
13. Bath & Body Works (gift cards or products)
Related: Self-Care Gifts for Men and Women
14. Boats (these inflate!)
15. Board shorts
16. Backpacks
17. Board Games (classic gift ideas for all the family members)
18. Bowling Balls
19. Butterfly net
20. Belts (a full-grain leather belt will last a lifetime)
21. Bikes
22. Boxing gear (gloves, punching bags, etc)
23. Botanicals (your green thumbed friends will appreciate this one)
24. Bamboo Bath mats
25. Barnes & Noble (gift cards or products)
Related: Best Gifts for Book Lovers
26. Baking classes
27. Barbie (dolls, houses, movies, or cars)
28. Basketball hoop, ball, jersey, or shoes (we have all the basketball gift ideas)
29. Bug lights (your 5 year old will love this one)
30. Backgammon set
31. Balsamic vinegar (this barrel aged set is perfect for chefs)
32. Binoculars
33. Bulbs (here is a bulb plant holder to go along with this gift)
34. Birkenstock sandals (the Arizona style is a classic)
35. Bar carts
36. Bread knife (this is our editor's favorite bread knife)
37. Bread Box (this double layer bread box with a modern design is FTW)
38. Bathing suits (how about matching suits for the whole family?)
39. Baby monitor (this gift is ideal for baby showers)
40. Bean Bag toss game (who doesn't love a fun game of bean bag toss?)
Related: The Best Eco-Friendly Gift Guide
42. Blender Bottles
43. Backlighting (this kit for TVs is super cool)
44. Boxwood topiary (to spruce up their home or office decor)
45. Bucket hat
46. Brooch
47. Bliss Balls (these homemade recipes are delicious)
48. Balloons
49. Blow dryers
50. Bop It! game
51. Bedding sets
52. Bicycle Bells
53. Bean Bag chair
54. Bags (handbags, shoulder bags, or this waist bag)
55. Badge covers (a great gift idea for nurses & teachers)
56. Bucket list journal
57. Beach towels (personalize them to level up your gift)
58. Bento lunch box (get a bento container set then fill it using this recipe)
59. Bass guitar
60. Butterfly garden (here's our favorite butterfly kit for classrooms or homeschool)
61. Brushes (these deshedding ones for pets are a must-have for pet parents)
62. Beer mugs
63. Bullet journal
64. Ballpoint pens
65. Bonsai tree
66. Business card holder (personalized ones make for fun gifts)
67. Bubble Blowers
68. Baskets (custom embroidered for your kids' toys)
69. Bulldozer toys (fun gift for little kids)
70. Bubble wrap (a huge roll would be perfect as a sensory gift)
71. Boots
72. Bandanas
73. Bongos (musical instruments are always fun)
Related: Best Gifts for 1 Year Olds
74. Body pillow
75. Bow ties (This personalized dog set is sweet)
76. Bath caddy
77. Bread Basket (or why not make one with homemade bread?)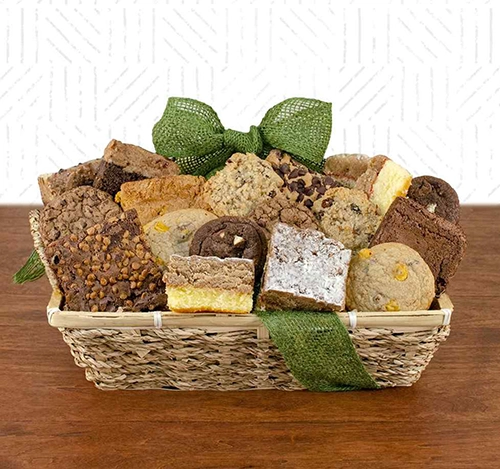 78. Bibles (this ESV Study Bible has a gorgeous personalized cover)
79. Back scratchers
80. Baking Box (fill up a box with baking supplies)
Related: Best Gifts for Bakers
81. Bingo sets
82. Brain-teaser puzzles
83. Bananagrams
84. Building Blocks
85. Bedside lamp
87. Bike rack
88. Beverage cozy
89. Barstools
90. Balance Bike (this option is great for toddler's birthday gift)
91. Bookshelf (here's an easy DIY tutorial)
92. Baby Bibs or Burp cloths
93. Beyblades (remember these fast toys?!?)
94. Badminton set
95. Balloon rides
96. Bookmarks (we love these personalized ones)
97. Baby's-breath flowers
98. Bodyboards
99. Brooms (these are great addition for new homeowners or couples)
100. Beer subscription service
Best Gifts That Start with the Letter B
Funny gifts, thoughtful gifts, unique gifts and beyond, these are our top picks of brilliant gift ideas that start with B!
Boston Shaker Set
Got a best friend that's a bartender in the making? Then this Boston shaker set is one brilliant gift! It looks as handsome as your host or hostess does, even when it's not in use.
Yep, this is one gift that won't be put away in their cupboard or banished to the back of the line: it's meant to be seen and used often.
Bobbleheads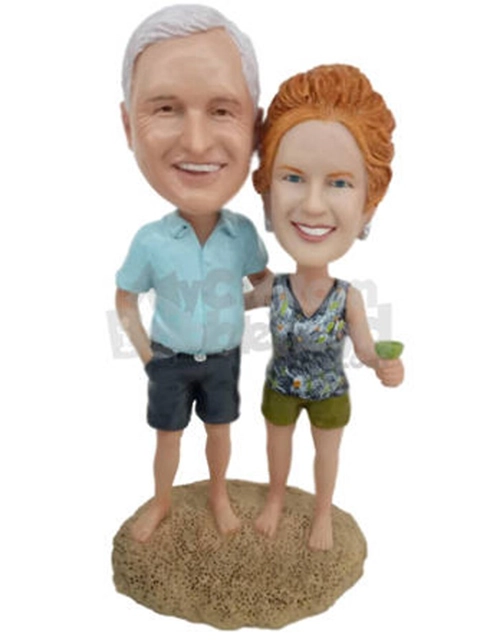 For a gag gift, go for a bobblehead that looks like your person! It's so easy to make it look like the spinning image of the recipient, and they will get a kick out of it.
No matter their age, gender, or what their hobbies or career are, this gift will keep them smiling a lot longer than a gift card.
Birthstone Forever Rose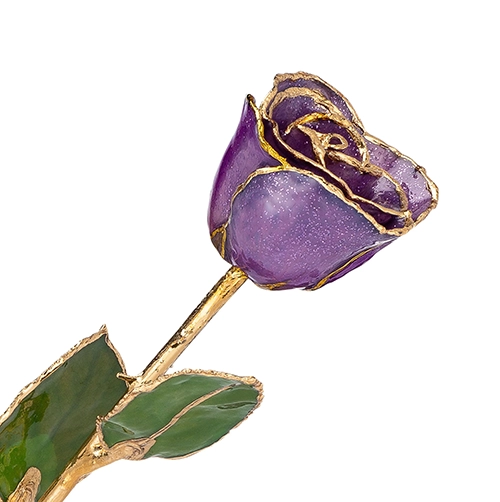 This rose won't wilt, make you sneeze, or end up in the trashcan in a week! That's why they call them the Forever Rose.
This lovely keepsake is great for little girls and young-at-heart women, especially. Simply choose their birthstone and voila! A wonderful gift that they will cherish forever.
Blender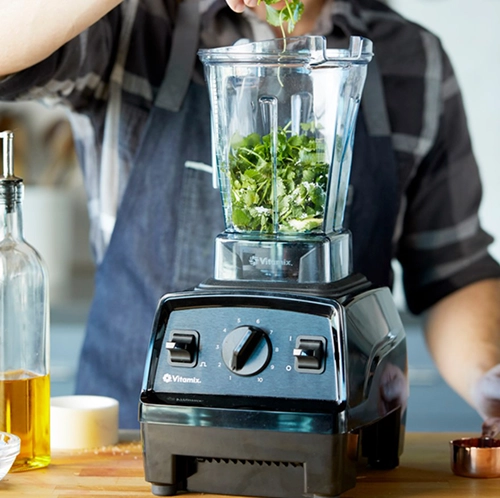 How did we live before owning a great blender? Don't underestimate how often this little invention will be used and loved (and for a long time, too).
From margaritas to smoothies, sauces to purees — this blender is pretty much satisfaction guaranteed. A great gift for a new home owner, a college student, or as a wedding present.
Bread Makers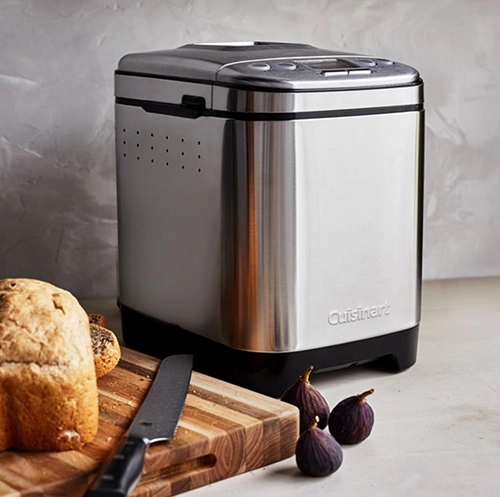 There's nothing like the smell of fresh bread baking! Unless it's the taste of fresh bread in our pieholes, that is. This lovely bread maker makes you a bona fide star in the kitchen.
You'll never go back to store-bought bread again once you realize how simple and satisfying it is to make your own from scratch.
Bubble Bath Salts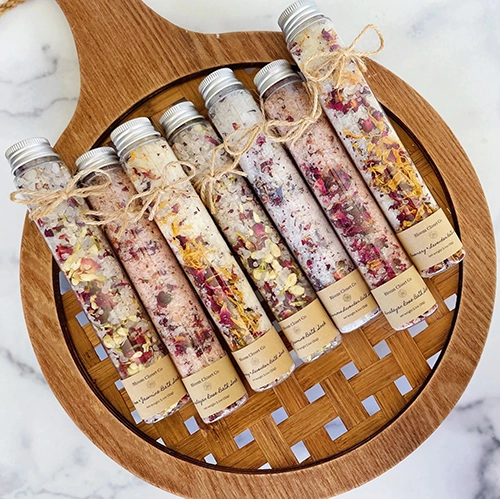 Relax and sit a spell! In your tub, that is.
These fun bubble bath salts are a great way to unwind after a long week at work or taking care of the kids.
The aroma will make you feel like you're in an expensive spa, and you'll get out of your soak feeling like a million bucks.
Add a face mask and some dreamy lotion and you'll feel like a new person.
Bubble Gum Machine
Ahhh, nostalgia, thy name is bubble gum machine! Now you can relive those tasty treats in your own home with this bubble gum machine that will sit prettily in your living room.
Such an ideal gift for a college student, a high schooler, or for you and your honey.
Beach Bag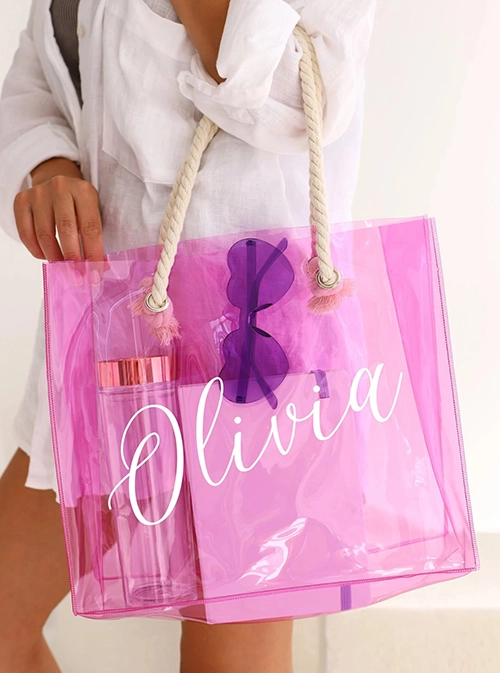 A great beach bag is hard to find, but we did the tough work for you! This one is stylish, totally sturdy, and just the right size.
Pack in your snacks (or a whole picnic), beach towels, sunscreen, sun glasses, hats, a "beach read" book, and you are set for a day adventure at the ocean.
Of course, this tote will do double duty even when you're nowhere near the beach.
Bird Houses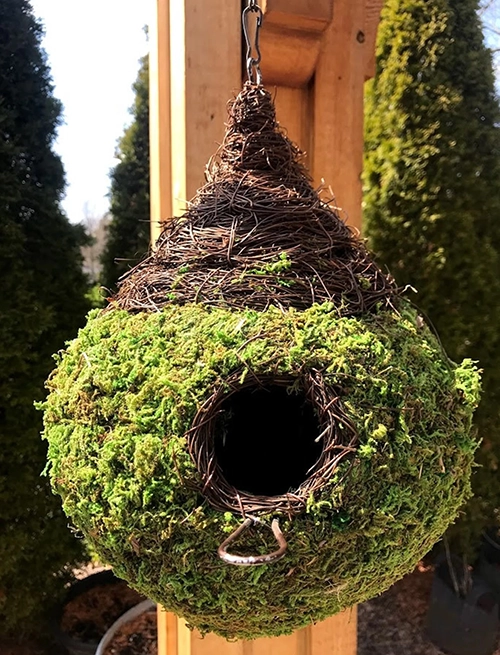 For the whimsical heart, this bird house is just perfect! It blends in perfectly with any kind of boho decor or fairy garden.
So cute and sweet, and the birds will love it, too, thanks to its artful design and natural elements. A great option for a wedding gift or house-warming party.
Wedding & Anniversary Gifts That Start with B
Perhaps Becky and Bennet are finally tying the knot? Or maybe Bradley and Blair are celebrating that silver wedding anniversary?
Then this list of gift ideas for the happy couple would be just perfect in our opinion.
Beef Jerky Flower Bouquet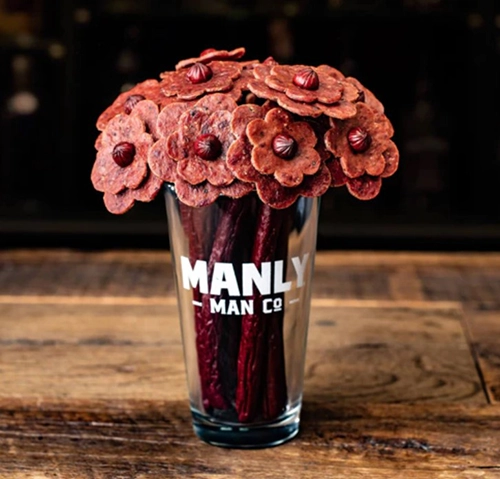 If you're stuck on what to get your honey bunny for your anniversary, this beef jerky bouquet is here to save the day! Flowers are so passé, but jerky? Sign me up!
As tasty as it is adorable, he or she will absolutely love this gift. Also, this would be a good gift for your groom to put in his dressing room before the wedding.
Bottle Openers
This personalized bottle opener can be engraved however you like best until it's the just-right gift for your person!
So sturdy, it will last practically forever, even if you hang it outside in the elements. It's functional, too, not just good looking, which makes it a great gift!
Bathrobes
Matching his and hers bathrobes are a great gift idea for your wedding or anniversary! These ones are so plush and soft to the touch, they'll never want to take them off.
Cozy and warm, they make the perfect outfit for snuggling on the couch, sipping coffee in the mornings, or watching television at night.
Baubles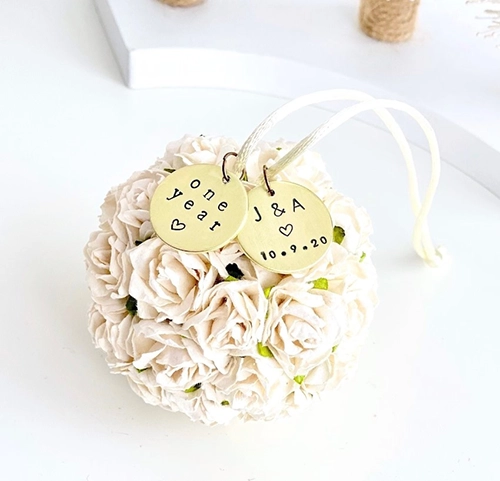 Find yourself in the midst of the holiday season with no inspiration when it comes to gift giving? These sweet baubles are great for everyone on your list!
They're personalized and so adorable, and everyone will want one to decorate their Christmas tree. In fact, I want one now…
Best Gift Exchange Gifts That Start with B
Need a White Elephant gift? Check. Secret Santa present? Double check. No matter the game exchange occasion, these great gifts will be a smash.
Back Massager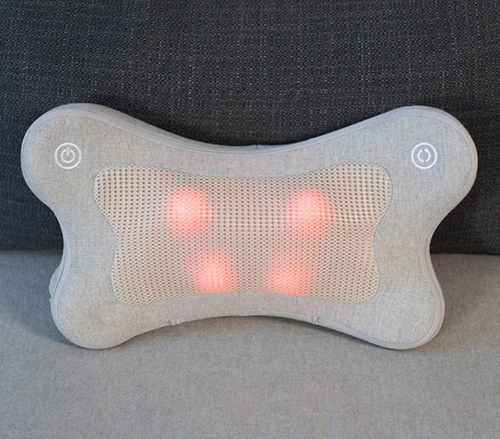 This back massager is so perfect for anyone that holds stress in their neck and shoulders, works out frequently, has a demanding job, is carrying around babies or toddlers…
Well, it's perfect for just about anyone with a back, how about that? They'll feel like a transformed human when they get those knots and kinks out.
Balance Board
Bored with the gym (or haven't been in months)? Spending way too much time at a desk hunched over a keyboard?
Maybe you're a gamer and you know you're wearing a hole in the couch?
Whatever the reason or question, a balance board is the answer! Keep fit and healthy in a simple, fun, and easy-to-use way.
BBQ Sauce Sampler Set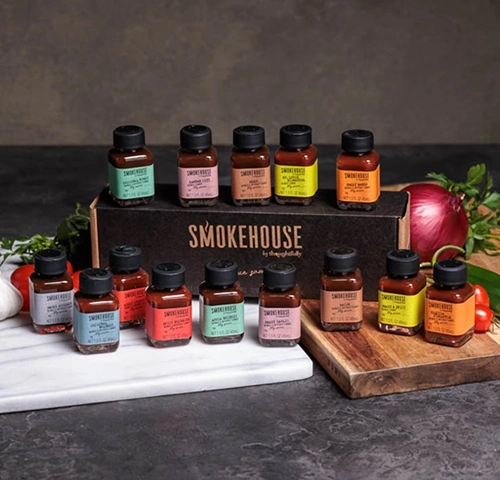 Yum! You'll be the hit of the White Elephant party when you bring this BBQ sauce sampler set. The flavors are so delish and not something you'd find in your grocery store aisles.
You'll be inspired to use these sauces on everything from meats and vegetables to Bloody Mary cocktails and sammies!
Beanies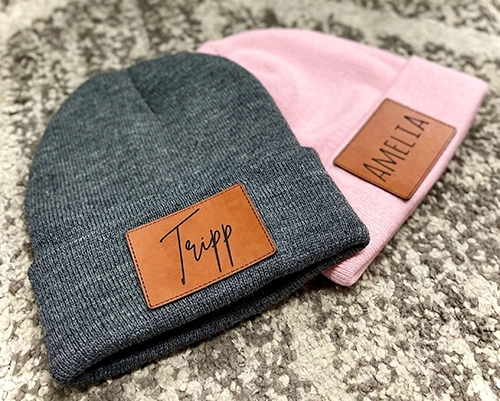 These beanies come in a variety of colors and you can personalize them for your gift recipient!
They are great for girls and boys alike, and will keep their ears warm (and their uncombed hair hidden if needed). So stylish and comfortable, too, so they'll get so much use out of their beanie.
Stocking Stuffers That Begin with B
Christmas season drawing near and leaving you with pre-holiday gift anxiety? Fret no more. Any one of these small gifts would be perfect for the stocking.
Bottles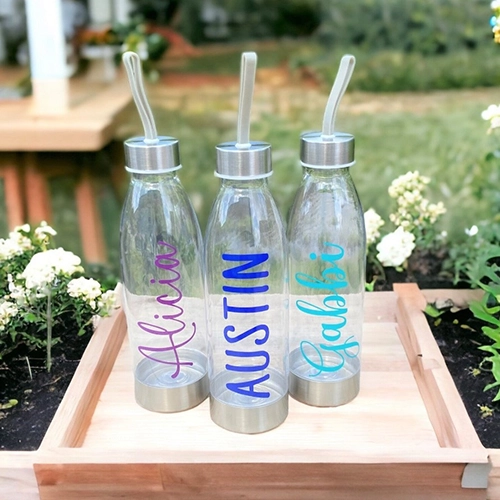 A good water bottle is worth its weight in gold, don't you think? This one really takes the cake, though.
It's personalized so no one can swipe it at the park or school, and it has a handy handle for taking along on hikes or walking the dog. BPA free and stainless steel so you can feel good about your purchase.
Biore Skin Care
Get luscious skin almost instantly with this Bioré skin care line! So moisturizing and soothing, Bioré is dedicated to your delicate skin.
It smells great and works well for sensitive, oily, dry, or combination skin. Get quality skin care without breaking the bank or slathering questionable chemicals on your body.
Beard Kit
A beard care kit makes such a great stocking stuffer. Your man will love getting his mitts on this great set. His beard and 'stache have never looked better.
It will be shiny and well-behaved, tangle-free and healthy. Santa would approve!
Bracelets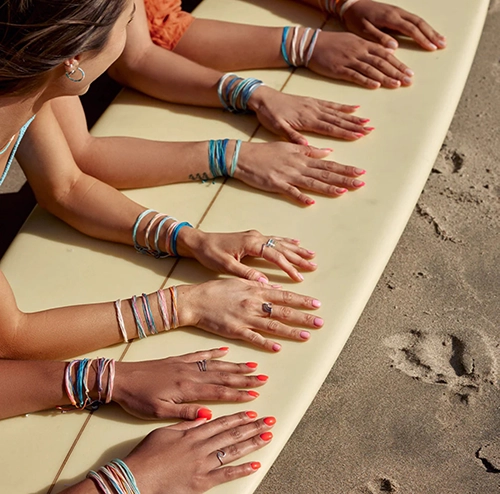 There are so many great bracelets here, we could surf all day looking at options! That means finding the perfect one for your spouse, BFF, child, or parent is going to be a breeze.
They have everything from Harry Potter to Maui relief. Such a fun way to accessorize and up your style game.
Fandom Gift Ideas That Start with the Letter B
For bonus brownie points (see what I did there?), give them something to celebrate their love for their favorite fandom.
This could include collectibles and figurines, t-shirts, cosplay costumes, books, stickers, and all types of fun merch.
Read Next: The Letter C Gift Guide