Today is a day to give a gift – to you!
We've all been taught not to be selfish or self-centered. That's a good thing. But at the same time, we should take care of ourselves.
Self-care is important. We have to be at our best if we are going to give our best to other people. We need to be in top shape to be parents, to be a good employee, and to feel healthy.
This is your lucky day because we have put a fantastic list together to help you take better care of yourself, your other half, or a friend. Explore our curated selection of self-care gifts, and celebrate you!
21 Self-Care Gifts for Men & Women
Our website is supported by our users. We sometimes earn a commission when you click through the affiliate links on our website. Learn more here.
1. Meditation Set
Meditation is good for the soul – and a comfortable meditation set like this one helps you get into that perfect Zen mode.
The Zafu and Zabuton Natural Meditation Set is filled with certified eco-friendly buckwheat hulls in natural linen.
The mat and pillow will allow you to sit comfortably in any position. These accessories will take your meditation to the next level.
2. My Wellness Journal
Keep your thoughts in line by writing in your daily journal. Pages of prompts will help you along the way as you explore wellness in your mind and body.
A also journal makes a wonderful gift for that special one you are thinking about today. It's a great self-help tool.
For someone who might not need the prompts, consider a personalized leather journal.
3. Healthy House Plants
The O2 for You Clean Air Plant Collection is the most efficient plant to filter indoor pollutants. According to NASA studies, these plants allow you to breathe clean air in your homes and office.
Make your home or office more inviting and alive by adding some greenery. Plants are the perfect way to add a pop of color and vibrancy to any décor and setting.
4. Monthly Pill Organizer
Effective pill management is just a snap away.
With Ellie's pill organizer, you can sort your pills in just seconds, and receive notifications whenever it is time to take your pills. You can relax as this system keeps track and makes sure you take your medication.
A great way to stay healthy and keep your medications straight and on time.
5. Chakra Healing Book
Within all of us, there are seven forceful centers of energy called chakras. This book will put you on the path to healing pain, allergies, indigestion, headaches, exhaustion, and even emotional turmoil.
Find out the power of balancing your chakras to help you heal and feel your absolute best.
6. Mental Health Affirmation Cards
A 100% recycled deck of mental health affirmation cards will help you practice positive affirmations.
When you practice positive affirmations, you have the ability to change your day-to-day perceptions. Stay positive, grow, and be healthy.
7. Bedtime Shower Steamers
These shower steamers have a heavenly lavender scent. They will give you a relaxing night of well-earned rest.
You will be able to wash away the stress and anxiety of the day giving way to relaxation and good sleep. The lavender is very soothing and you will enjoy the experience it provides.
8. Personalized Plush Robe
Made from the finest Turkish twist cotton, these personalized robes are absolutely luxurious. Indulgence is the perfect word to describe what you'll be feeling when this robe is wrapped around you.
You can personalize your self-care robe with initials or names.
9. Jar of Strength
A jar of strengthening affirmations… we could all use one. With this jar, you will receive 50 positive quotes that remind you of your inherent worth and untapped potential!
Pull out one a day, or whenever you may need a little boost. These quotes are printed on high-quality card stock, able to be used again and again.
10. Here for You Care Package
We could all use a self-care package once in a while. Pamper yourself (or your friends) with bath salts, shower steamers, candles, and more.
There are even some sweet treats to add to this pamper package. There is nothing for you to do but enjoy.
11. Shiatsu Foot Massager
Enjoy a complete foot, ankle, and calf massage with the shiatsu foot massager. A deep kneading massage is perfect for the aches and pains that can set in during the day.
Soothe away the day with a relaxing massage. Sit down. Sit back. And enjoy.
12. Plush PJ Set
A plush, hand-made polyester cotton blend cardigan pairs perfectly with a set of plush PJ's for the ultimate relaxation.
These jammies are wonderful to relax in and a must-have. Take a break from the rat race, relax with a glass of wine in front of the fire, and take care of yourself.
13. Skin Food: Natural Self-Care Products Made from Food!
"Healthy skin starts with food." Nourish your skin with vitamins, minerals, and antioxidants that are found in Skin Food!
Organically grown ingredients and eco-friendly, sustainable growing methods make up the backbone of Skin Food. Make this healthy lifestyle choice and enjoy the best skincare products you will ever use.
14. Relax & Getaway
When done right, vacations are the best way to unwind, relax, and have some time for yourself.
With Tinggly, you are able to pick a destination anywhere in the world – from the United States to the Netherlands to anywhere else. Choose a weekend getaway to celebrate "you" or take a longer vacation and simply enjoy.
Tinggly is the leader in "experience" gifts. Give the gift of self-care to a loved one. It's a vacation they will remember for a lifetime.
Related: Best Gifts for Travelers
15. Therapy Face Masks
Ballon Blanc Therapy Facial Mask is simply the epitome of relaxing self-care. This comforting sheet mask set is infused with all-natural ingredients.
Use the mask before you apply night cream and feel the difference every morning. Your skin will be toned, moisturized, and rejuvenated.
16. Luxury Candles
Fernweh candles take you on a journey. You can escape to France, the Pacific Islands, or even to a peaceful Mediterranean garden.
Escape, explore, and enjoy.
17. Weighted Blanket
This luxurious, weighted blanket is what he's always needed but just didn't know about. Weighted blankets are designed to promote deep, healthy sleep cycles for optimal rest.
It has a removable, washable cover and the blanket is available in three sizes and weights. Choose from several cover fabric options to suit his tastes best.
18. Relaxing Teas
Tea is well-known for it's healthy properties. With subtle and diverse flavors from tea leaves that are harvested from all over the world – you can unwind and enjoy, knowing you are sipping the best with Tea Forte.
A detailed tea menu is included to make it easy to blend your own flavors. Enjoy a steaming hot cup of relaxation. If you need a pot, we recommend this one for loose leaves!
19. Take Time & Learn a New Hobby
Certain hobbies, like painting and knitting, are very popular for how relaxing they can be. Take a moment to learn a new hobby, and a little about yourself, with professionals on Udemy.
Udemy is a great way to learn "online." With over 155,000 courses to choose from it will be easy for you to expand your career opportunities. Study from home at your own pace. Take courses from design to music and beyond.
Related: Here Are the 7 Best Gifts for Artists
20. Organic Spa Care
A spectacular hand-made spa package is a great way to take care of yourself. You will appreciate the relaxing incense, facial mask, and serum.
The at-home spa package was created for you. Take the time for yourself, you deserve it.
21. Treat Yo' Self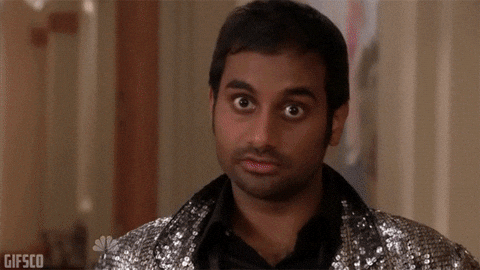 What is your favorite thing to do? Go to the movies? Have a massage? How about a shopping spree?
It doesn't matter what your favorite past-time is, take the time to do it! You work hard, and you deserve some downtime. Take a day and DELIGHT!
It's hard to work on some self-care and self-love. But after looking over our list of fun and soothing ideas, hopefully, you will work something in. You take care of everyone and everything else; your family, your home, your job and so much more. Now it's time for you! Relax and delight in some self-care!
Read Next: Relaxing Self-Care Gift Guide