Last Updated on May 13, 2022
Travelers, wanderer, nomad, wanderlust, tourist, trek, wayfaring, itinerant, roadie, explorer, rover/roving, vagabond, hodophile, travel buff, travel lover, travel enthusiast, gadabout, peripatetic: call them what you will, but when it comes to gifts, these globe trotters (oooh, there's another) need something special.
Here are some of our favorite gifts for travelers!
Our website is supported by our users. We sometimes earn a commission when you click through the affiliate links on our website. Learn more here.
What are the best gifts for someone who travels a lot?
People who travel often need to economize on space and functionality. It's important to find a gift that doesn't take up much room while providing optimal and often multi-purpose functionality.
Features that a traveler will appreciate include:
Quality. You don't want your gear to fail you when you're stuck in an airport or driving through the middle of nowhere. Get a high-quality gift.
Size. Small is generally good, but the right size is best. Consider why they travel, and what they do on their adventures, and make sure your gift is large enough to provide the right functionality but small enough to fit where it needs to go as they pack.
Use. There are tons and tons of travel gifts that sound great but don't actually solve a real problem, meet a need, or end up being more difficult to pack and maintain than the value provided. Be careful with those! The key is to really think through what your globetrotting friend wants, needs, and actually does on their travels.
To avoid making a mistake in any of these areas, you can get a gift for their home, something really small (like jewelry), or upgrade something they already use.
Let's take a look at some specific gifts that will meet these goals!
Useful Travel Gifts That They Can Take
1. Personalized Travel Mug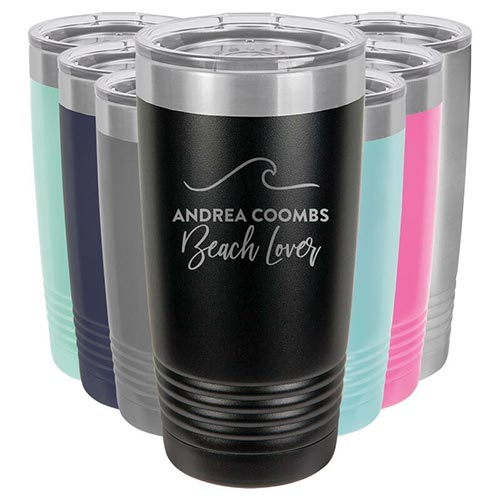 Because you know their coffee mug collection is gathering dust in their barely used kitchen cupboard, while they galivant around our planet!
Get their icy water or hot coffee to their parched lips faster, and while they're on the go. They don't even need to slow down with one of these vacuum sealed and custom engraved tumblers.
Pick the color and the personalization and they can be off to the races. Or the beach, or the hiking trail, or Europe, or wherever they're off to next.
2. The Fanny Pack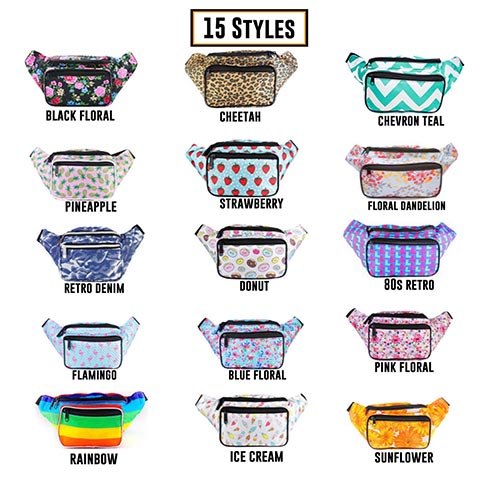 Everything old is new again and we're pretty excited to see the good ol' fanny packs back in style!
Who wants a cumbersome purse or even a bulky backpack when all you need to haul is a bottle of water, your keys, some chapstick, and maybe some snacks? With a bunch of different prints to choose from, you can find the perfect one for your travelin' gal or guy.
PS: The cool kids call them belt bags. NOT fanny packs. That's old people talk.
3. Personalized Travel Tags Bucket List Keepsake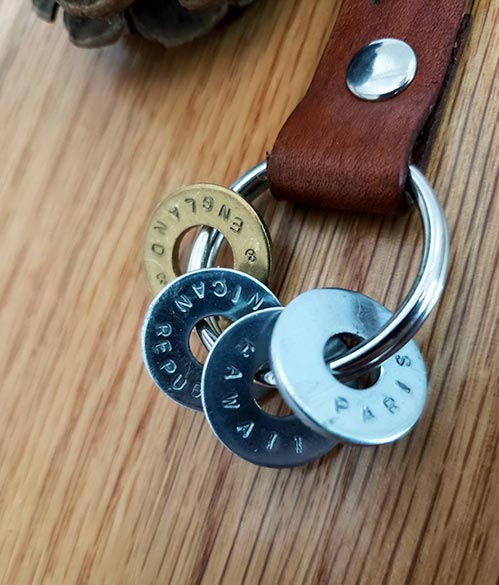 How fun are these personalized and hand-stamped custom tags?! They're so unusual and unique – and what better adjectives would you choose to describe your favorite wanderer?
Each time they travel to a location on their bucket list, they get a new washer stamped with the name of the locale. Pair it with a personalized leather keychain for the ultimate travel keepsake gift.
It'll be a collection they'll love adding onto, year after year, destination after destination. Like a charm bracelet, but with even more meaning and memories attached.
4. Portable Blender
Nothing gets your hiking or biking juices flowing like a smoothie! Get it? Juices? Smoothies? Well, anyway, this rechargeable, personal smoothie blender is not only adorable, but it's easy to take with you on a road trip or a camping expedition.
And the wrist strap makes it easy to carry on a hike or a leisurely stroll through the neighborhood.
Get those five servings of fruits and veggies easily!
5. Dry Erase Travel Games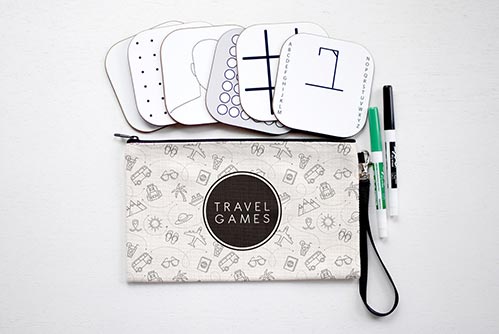 The only drawback to traveling sometimes is the delayed flights, cancelled Ubers, late trains, or waiting for your car's tire to be replaced at a busy Les Schwab's in Des Moines, am I right? Toil those minutes away with this fun dry erase set of travel games.
Not just for kids (but definitely great for the kids), this will turn what could have been an annoying long wait into a giggle fest of competition.
6. Personalized Passport Holders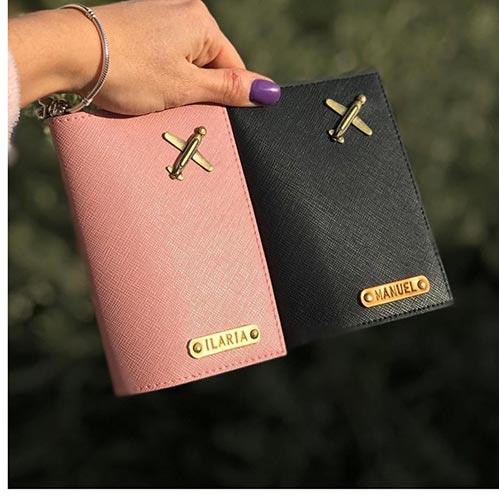 If they're the ocean skipper type, get them one of these gorgeous passport holders and watch their faces light up!
Personalized and available in a rainbow of colors, they even come with a charm chosen by you (examples: airplane, camera, heart, hot air balloon, the Eiffel Tower, cat, etc.).
7. Security Alarm Keychain
Perfect for younger or solo travelers, this personal security keychain doubles as a flashlight as well as a self-defense siren! It won't take up much room in their luggage, but is an indispensable addition to every traveler's collections of Must-Haves.
Hopefully, all they'll ever need is the occasional flashlight for when they've lost a contact, but it's good to be prepared!
8. World Travel Planner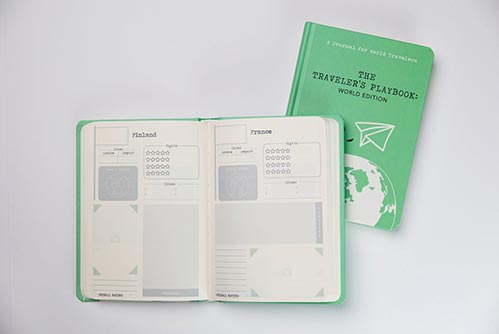 Keep their dreams alive and burning with this pretty journal. They can plan their trip around the world (because you know they have one!) and stay organized all at once. They'll also discover new destinations they never knew they wanted to visit!
This is one gift they'll treasure for years and years as it keeps their imaginations and plans moving forward.
9. New Born Travel Gear
Just because you're the jet-setting type doesn't mean starting a family will derail that. No way!
This backpack, with its pockets and zippers and compartments, is cool enough all on its own: and then you realize it folds out to have a perfect place for baby to rest in the shade of the park, in a restaurant, or at the motel. It's pretty ingenious, we must say.
On the go parents will gush over this gift and they'll wonder how they ever lived without it.
10. Tube Blanket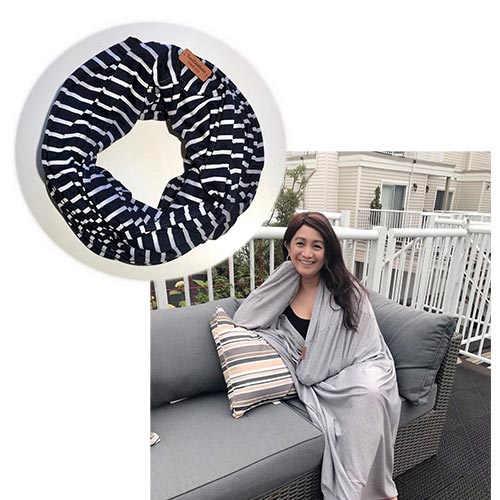 Made in Washington state, these wonderful travel blankets are available in a sea of colors and prints.
The only hard part of traveling is the homesickness, right? To the rescue comes this soft and cozy travel tube blanket, perfect for snuggling and warding off cold beach winds or frosty winter cabin chills.
Why did it take so long for someone to invent this anyway?! We'll take three, please.
Travel Gifts for Her
1. Pure Vida Boho Bracelets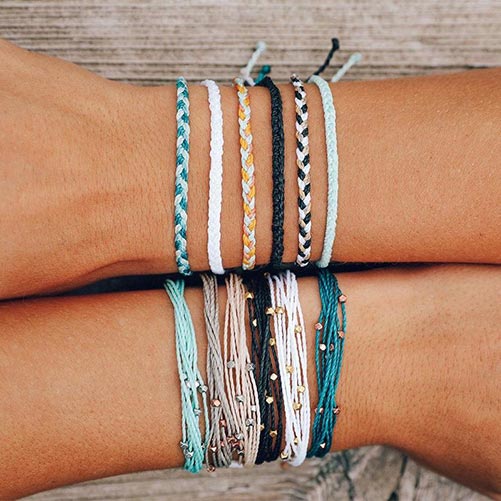 Boho and braided, these fun Pure Vida bracelets never go out of style. They're easy to add onto and stack together for a breezy, beachy look, and the soft colors go with anything she wears.
It's like those friendship bracelets from the '80s came back, but with a little more of a grown-up vibe!
2. Custom Sleep Mask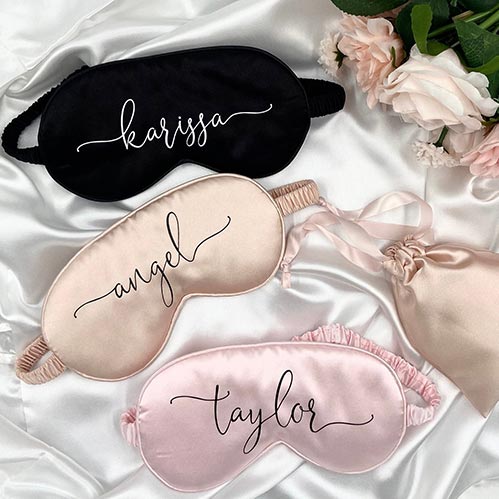 It's not always easy falling asleep and staying asleep in a strange environment. Perish the insomnia away with a personalized silky eye mask for sleeping!
She'll feel like holly Golightly (in other words, way chic) and will get a good nights rest to boot: whether it's camping in the Pacific Northwest, flying overnight to Asia, sleeping in a hostel in Europe, or taking a cruise ship to the Bahamas.
3. Personalized Jewelry Box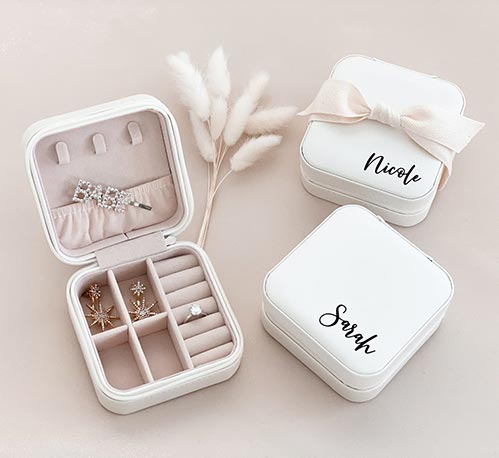 Perfectly sized for those ladies on the go, this sweet jewelry box will hold just her most favorite pieces. Especially great for the career woman who travels for a living (stewardesses, public speakers, Regional Managers) but who still needs to dress up while she does so, this little jewel keeper is a jewel in itself!
You may also enjoy: 15 Inexpensive Gifts for the Woman Who has Everything
4. Stylish Watches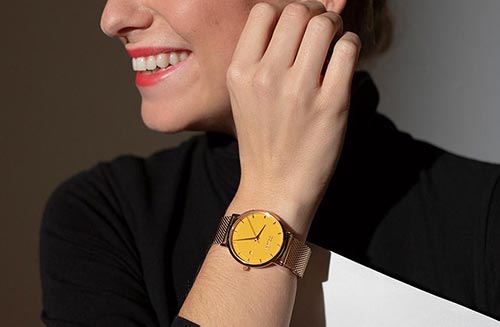 You don't want to get sucked into your phone when sneaking a peek at the time, so why not keep this pretty time piece on your wrist instead?
It makes a fashion statement, keeps you punctual, AND you won't miss seeing that dolphin jump because you were looking at Instagram!
5. Neck Pillow
Who wouldn't want something called Everlasting Comfort, especially when traveling?! This delightful travel neck pillow will save them from tension headaches, sore necks and shoulders, and is easy to tuck into their carry-on for transport.
Also wouldn't be amiss at the beach for a little nap, or to take with you on a relaxing fishing trip! You know, emergency siestas.
Travel Gifts for Him
1. Airo Collective Ultra-Thin Wallet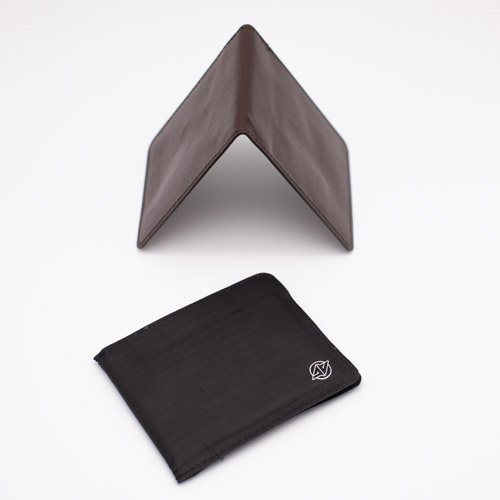 Big bulky wallets that have way more compartments than he needs, are a thing of the past. As is that unfortunate discoloring and wearing in his back pocket from carrying one! Enter in this sleek and slim, ultra-thin wallet. Long gone are the days when you needed to carry personal checks, several credit cards, and a bunch of cash.
These days most of your money is carried on apps on your phone, leaving your wallet a little more freed up for some spending money and a family photo.
You may also enjoy: 10 Elegant Gifts for Minimalists
2. Personalized Luggage Tags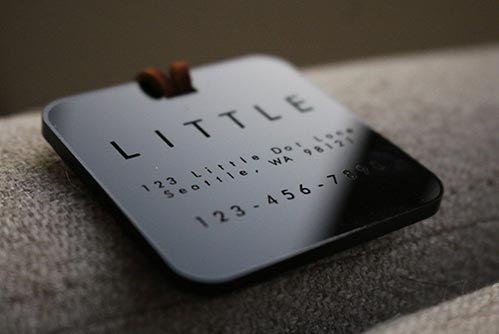 This classy and sophisticated luggage tag will dress up any suitcase! Engraved with all the pertinent information someone needs should your luggage go missing (which NEVER happens, right?!) this is a totally perfect gift for the world traveler.
Not all who wander are lost, but sometimes their luggage is, so they need this!
3. Leather Travel Journal
Making memories is like, 90% of why sometimes travels, right? Keep those memories fresh and near always with one of these personalized travel journals.
They can write down anything from a delicious menu they sampled in Peru, to the address of their new penpal they just met in Taiwan, to the directions to that little hole in the wall of a jazz club they found in New Orleans.
4. Life Straw
It's important to stay hydrated but it can be hard to do in a new environment! This LifeStraw filters out all the bad stuff, making hiking in remote wildernesses, staying in a questionably clean hotel, or rafting down the white water rapids, easier and much more safe.
Related: 50 Manly Outdoor Gift Ideas
5. World Map Wall Art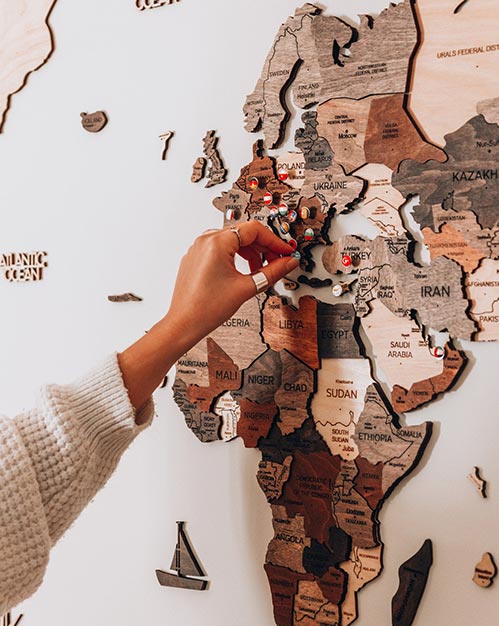 Nothing is more fun for a globe trotter than to approach a world map with some push pins and stories to tell!
Remind them of all the amazing places they've seen and been to with their very own map wall art. Memories and stories not included.
Unique Gifts for Travelers
1. Portable Door Lock
Safety first! No one wants to be featured in a true crime show, so let's keep that chance to a minimum, shall we?
This is a great gift for the newbie traveler, the solo traveler, or the traveler who worries their parents half to death with their spontaneous exploring adventures! Easy to use and a cinch to slip into their suitcase.
2. Traveling Penny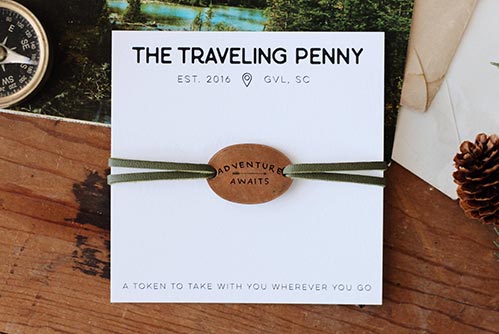 "A token to take with you wherever you go," this sweet little charm is copper and suede and will look great on either male or female arms. It's a gentle nudge to adventure! Think of all the tales it could tell after a few years on the wrist of a wayfaring vagabond.
3. How to Pack Book
I mean, now that I think about it, who taught us all how to pack anyway? Spoiler: probably you did. It's possible that suitcase stuffing needs some fine-tuning!
Stay away from crumpled and wrinkled clothes, exploding tubes of toothpaste, and sitting on top in order to get the clasps closed, and learn how to really do it efficiently with this book.
4. Work Save Travel Repeat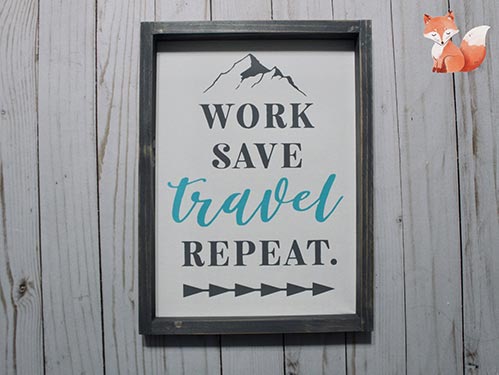 Remind them of their personal creed and mantra with this cute sign. It'll be a fun thing to welcome them home after a trip, and a reminder to book that next journey asap!
5. On the Go Coffee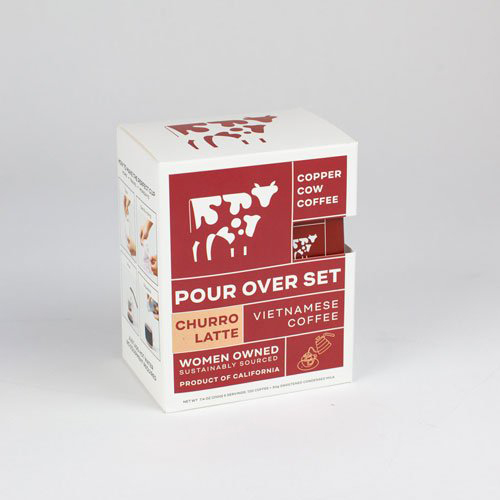 Coffee lovers will appreciate having coffee no matter where they go, and this pour over set is just the thing for their journeys! After all, there isn't a Starbucks on every corner EVERYWHERE. It's good to be prepared!
This set is not only adorable and makes a yummy brew, but it's sustainably sourced and woman owned. All you need is hot water and a cup.
You may also enjoy: 20 Creative Coffee Bar Décor Ideas
Wedding Gifts for Travelers
1. Picnic Backpack Set
There's nothing more romantic than a picnic! Get their honeymoon off to a great start with this fabulous picnic backpack. All they'll need to add is some yummy food, a tablecloth, and themselves. Also great for outdoor concerts, hikes, and beach days.
It even comes with a bottle opener, a cutting board, and is insulated for hot summer days!
2. Magnetic couple's bracelet (Rose Lives Loves)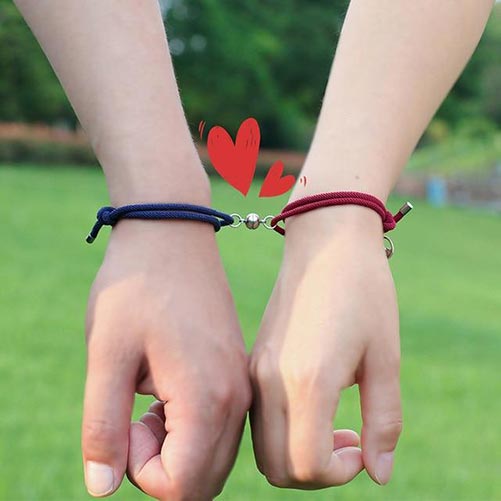 Nothing is cuter than a couple holding hands as they stroll down a romantic street. Click! Bring them together and keep them together with this set of sweet magnetic bracelets.
More romantically sweet gifts: The Couple's Gift Guide
3. Travel Scrapbook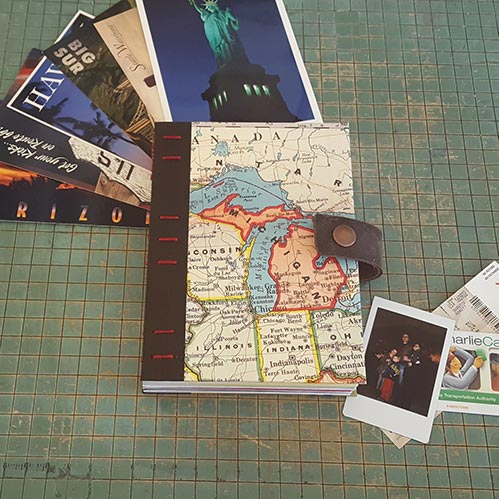 Keeping all your memories in the "cloud" is cool too, we guess, but it's a lot more fun to flip through a book of memories than it is to scroll through someone's phone!
This travel scrapbook will be so much fun for them to fill and look back over at each anniversary.
4. Personalized Luggage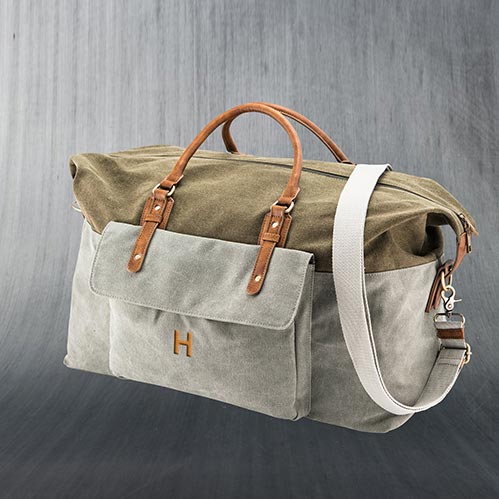 Make sure to grab two of these awesome personalized luggage/totes. They're sturdy and sleek, perfect for a weekend getaway, and are embroidered with their initials. Gorgeous enough for her, and masculine enough for him, it's the perfect gift for travelers.
5. Plant a Tree in Their Name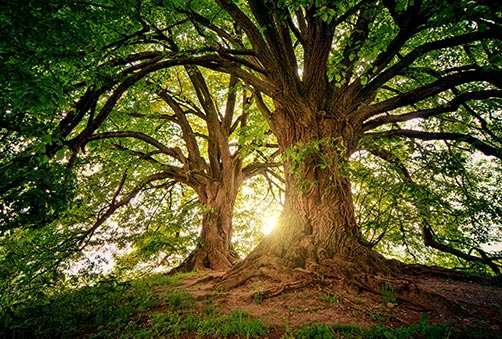 They can go on trips every year and visit their tree! Cue the ahhhhs and ooohs over that idea, right?! Travelers love nature and they will love the idea behind this amazing and super unusual gift.
It's helping the planet as well, and won't take up room in their (barely lived in) house.
Related: Wedding Gift Ideas for No Registry
Retirement Gifts for Travelers
1. Personalized Photo Map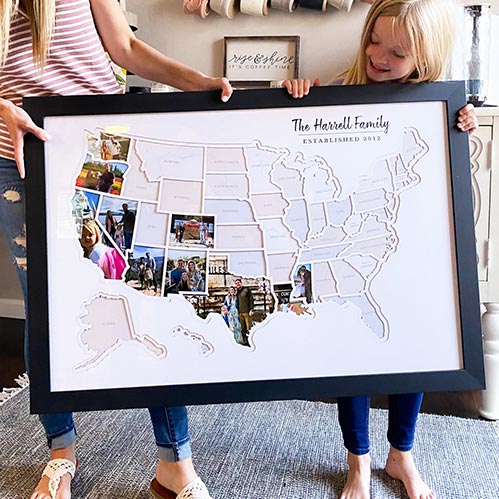 A fun way to display both where you're going and where you've been, not to mention the ones you've loved along the way, this photo map of the United States will be their new favorite gift!
Whether you fill it up for them with family photos, or let them do the honors, this will look absolutely wonderful hanging on their wall.
2. Retirement Experience Gift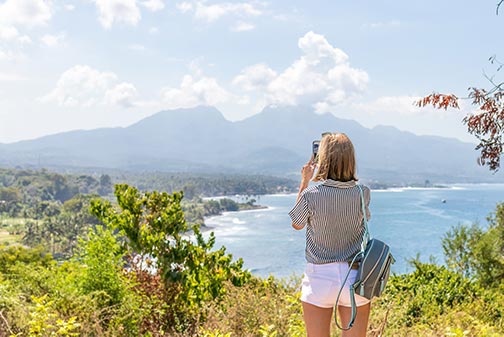 Now that they have the time for a change, a gift of a traveling adventure is a must! Perfect for your parents or your spouse (partly because they might let you tag along), a destination experience will knock their socks off.
You choose the gift box, the company ships the voucher, and they get to pick their experience.
3. Frogg Toggs Chilling Towel
If they're retiring someplace muggy or tropical, or simply heading off on a summer adventure, they'll love a set or two of Frogg Toggs towels! They'll wonder how they ever got along with one honestly, and you'll be a hero!
4. Personalized Bucket List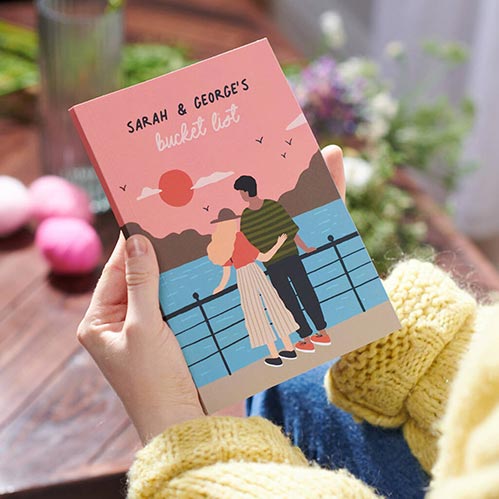 This sweet little journal is perfect for the retiree who finally gets to plan and GO on those adventures they've always dreamed of. Watch them fill up those pages in no time. And it's personalized, making it even more special than just a normal notebook.
5. Outdoor Chair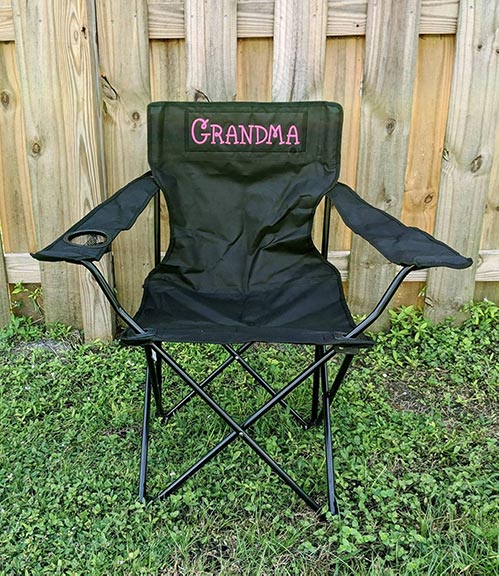 Let them put their feet up in style and comfortably with one of these outdoor camping custom chairs! Great for everything from outdoor concerts, to tailgating, to camping/hiking/biking, to an epic road trip, this chair is going to get a lot of use.
Gifts for Travelers Stuck at Home
1. Bird Feeder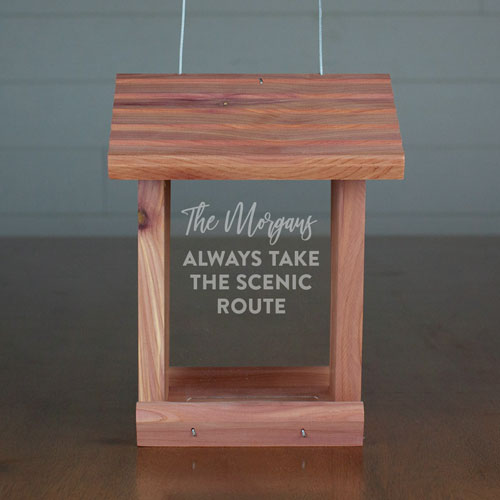 Sometimes, whether it's due to illness, finances, time restraints, or a worldwide pandemic, traveling the world just isn't an option!
Remind them of the beauty to be found in their own backyard with this custom cedar bird-feeder. Didn't Dorothy say something about not going further than her own backyard after that debacle in Oz?!
Related: Best Bird Lover Gifts for Avid Birders or Bird Watching Hobbyists
2. I'd Rather Be Traveling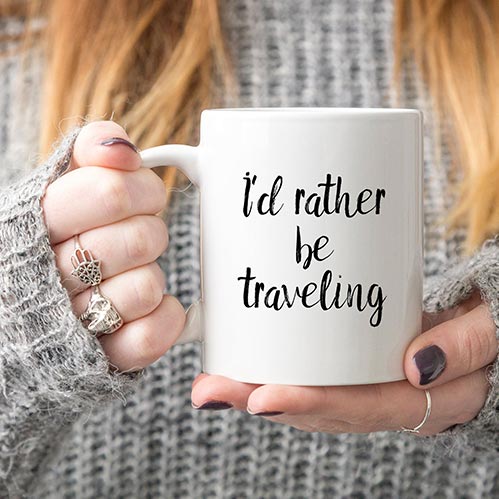 But in the meantime, they can sip from this cute mug! A simple few words that lets everyone around them know, they're out of here eventually and they'll be sure to send a postcard!
3. Snacks from Around the World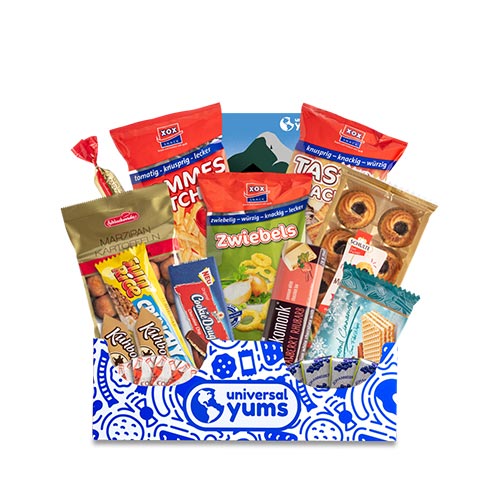 Until they can get to those places in person, the next best thing is to snack like a world traveler. Bring far off places and exotic tastes right to their door with a package of snacks from around the world, from Universal Yums!
4. Fernweh Candles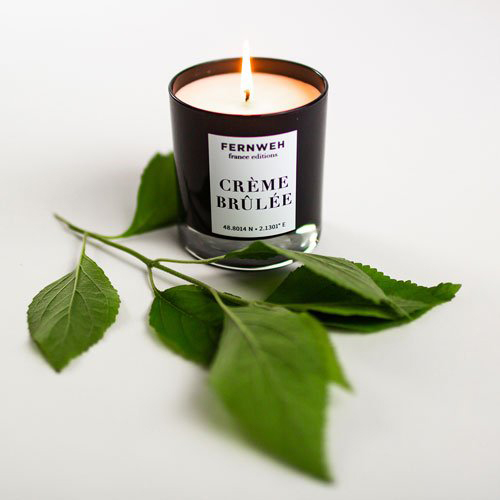 Close their eyes after lighting one of these delicious smelling candles and they just might forget they're in their own living room on a boring Tuesday night!
From Fernweh (which means something akin to "ache to travel," similar to our word wanderlust), these candles were designed to evoke far-off and exotic places like France, the Pacific Islands, the Mediterranean Sea, and more.
Available in all sorts of delectable scents, you'll probably want to order a few, because who can possibly choose?!
5. Skylight Frame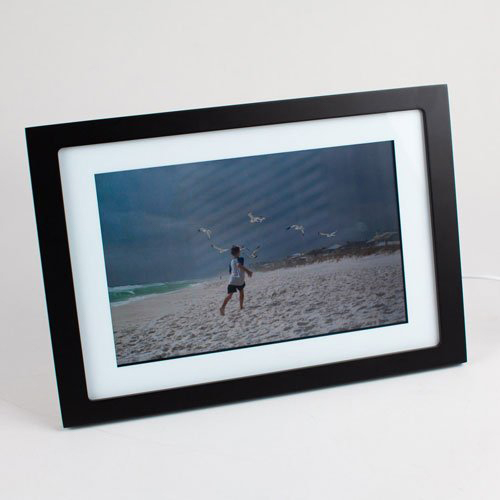 Upload their old traveling photos to relive the memories, or let them do it themselves with this streamlined and classy photo frame.
This gift is absolutely perfect for grandparents because you can simply email photos directly to it and they will upload into the frame in real time!
Whaaaaa???
Can you imagine how delighted they will be to come downstairs in the morning to a new photo of the grandkids each week? Priceless.
Read Next: 13 Ways to Make Your Gift More Personal (and thus more memorable)
Pin It